Archive
April 2014
Volume 1
#762 - 763
April 4, 2014 - April 11, 2014
all movies are graded out of four stars (
)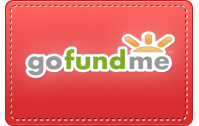 ...to The Movie Report, the free e-mail newsletter companion to TheMovieReport.com site:
(Note: If you are a current subscriber and wish to update your mailing address, e-mail me your new information.)
M O V I E S
In Brief
Draft Day (PG-13)

BUY THE: Poster! | DVD! | Blu-ray! | Soundtrack! | Novel! | Save up to 60% on Movie Tickets & Concessions
After his attempt at a Liam Neeson-esque, late-career action star reinvention, 3 Days to Kill, was met with a collective shrug by whomever bothered to pay attention (not many), Kevin Costner finds himself in more familiar and comfortable territory--sports--with Ivan Reitman's football film. But as the title suggests, this is not your typical sports, much less football, film, with any gridiron action being decidedly peripheral to the even more violent and cutthroat goings on in the executive suite as team managers wheel and deal and--above all---gamble up to the final seconds leading to the official announcements of their picks from the collegiate crop. If this all sounds remarkably insider, it is. But the beauty of what Reitman and writers Rajiv Joseph and Scott Rothman do is craft a tale that looks, sounds, and feels convincingly like a peek into a generally unseen world yet still accessible and easy to follow by anyone, NFL fan or non-fan alike, without being overly expository. Of course, there is a hint of calculated demographic broadening (read: attempt at female appeal) in how, on top of the many professional stresses faced by embattled Cleveland Browns manager Sonny Weaver (Costner) on this pivotal day, is a personal one involving the surprise pregnancy of his lover/co-worker (Jennifer Garner). But that touch of distinctly Hollywood artifice gets smoothed over with style, in both Reitman's inspired direction, which manages to make the generally talky goings-on suspenseful and visually interesting (split screens have never been so effectively used this side of 24 and the oeuvre of Brian De Palma); and the work of the acting ensemble, who are as energetic and engaged as Reitman's pacing here. The large cast, which also includes the likes of Chadwick Boseman, Josh Pence (as draft prospects), Tom Welling (as the Browns' current quarterback), and Ellen Burstyn (as Costner's mother), all make their respective impressions in varying amounts of screen time. However, not for nothing does Costner stand solo on the film's one-sheet. He reminds just why he was, at one point in time, one of the most popular movie stars in the world, for his natural, flawed everyman relatability has never more effectively used in recent memory as Reitman employs it here.
Rio 2 (G)

BUY THE: Poster! | DVD! | Blu-ray! | Soundtrack! | Score! | Movie Book! | Toy! | Save up to 60% on Movie Tickets & Concessions
Animated features have become the new horror movies--anytime any one achieves any sort of financial success, a sequel is seemingly greenlit immediately. Granted, unlike an easily profitable product made on the cheap in every respect such as Planes (whose sequel that no one asked for, Fire and Rescue, is due out in July), 2011's Rio was not only a bonafide hit, but a deserved one at that. A by-the-numbers fish-out-of-water scenario was enlivened by the fresh novelty and undeniable charm of its Brazilian bossa nova groove in both its musical numbers and the rom-com push-pull pas de deux between geeky, domesticated macaw Blu (a well-cast Jesse Eisenberg) and the jungle-reared Jewel (Anne Hathaway). The pair flew off into the sunset to a perfectly satisfying happily ever after at the close of that film, which without a truly inspired plot idea a sequel would at worst ruin or at best just tediously spin wheels. To his credit, returning director Carlos Saldanha has several different ideas here; unfortunately, none of them are inspired, and it all falls under the latter spinning wheel category. Jewel discovers her long lost family alive and well in the Amazon jungle, and her hardass dad (Andy Garcia) predictably disapproves of Blu, who feels threatened by Jewel's reconnection with a more charismatic and studly childhood friend (Bruno Mars); meanwhile, evil cockatoo Nigel (Jemaine Clement), left without the ability to fly after the first film, seeks revenge against Blu and his family with the help of a lovesick poison frog (Kristin Chenoweth) and an an anteater; on top of all that, Jewel's just-rediscovered home is threatened by evil corporate types who want to bulldoze the rainforest. So much is going on here, yet nothing of consequence feels like it's happening, with the ADHD overload of plot elements (I haven't even yet touched on the subplot of a jungle talent search held by Blu and Jewel's musically-inclined bird buddies, again voiced by Jamie Foxx and will.i.am) apparently designed to distract that individually, none are particularly interesting, though generally inoffensive. The original film's most distinctive element, the music, is also similarly unmemorable this time out, with only the Chenoweth character's ballad of unrequited love making any sort of impression; one would-be show-stopping cover of a familiar disco tune isn't so much a highlight than the most desperate example of how needless the whole of the film is.
Subscribe to The Movie Report
Save up to 60% on Movie Tickets and Concessions | Dealflicks
M O V I E S
In Brief
Captain America: The Winter Soldier (PG-13)

BUY THE: Poster! | DVD! | Blu-ray! | Soundtrack! | Movie Book! | Captain America Action Figure! | Black Widow Action Figure! | Falcon Action Figure! | Winter Soldier Action Figure! | Save up to 60% on Movie Tickets & Concessions
While the second solo screen outing for stars-and-stripes super soldier Captain America, The Winter Soldier is the first "real" franchise installment, for the previous film, The First Avenger, with its entirely (save literally the closing minutes) WWII era setting was clearly conceived and executed as a backstory vehicle--not just for the character of Steve Rogers (Chris Evans) but the Avengers film that immediately followed in the Marvel Cinematic Universe chronology. In a way, that film can be somewhat seen as buying time, given that a square-jawed do-gooder icon of middle-of-the-road Americana doesn't easily lend itself to a unique nor--to be perfectly honest--interesting solo series identity like fellow Avengers Iron Man, Thor, or the Hulk. But directors Joe and Anthony Russo and returning screenwriters Christopher Markus and Stephen McFeely have cracked the code, which can be boiled down to two key decisions. First, they take a comparatively more reality-bound approach than Thor's literal mythology, Iron Man's techno-fantasias, and Hulk smashing; and second, crafting a hotbed of shifty motives and outright corruption around such a paragon of old school virtue. The film recalls another old school vibe, that of paranoid thrillers of the '70s, in how a routine S.H.I.E.L.D.-assigned rescue mission for Cap and Black Widow (a now-fully-settled Scarlett Johansson, her third time in the role indeed being the charm, literally and figuratively) opens the door to some shady and perhaps sinister goings-on within the espionage outfit.

Traditional comic book action is certainly not in short supply as Cap, Black Widow, and a new comrade, soldier Sam Wilson (Anthony Mackie), gradually uncover the truths about a questionable new S.H.I.E.L.D. project as a masked assassin, the Winter Soldier of the title, goes after various targets, among them S.H.I.E.L.D. director Nick Fury (Samuel L. Jackson, getting a more active role this time); Wilson is, after all, better known to Marvel Comics fans under the moniker Falcon, and his literally high-flying derring-do makes for a nice complement to Cap's shield-throwing and Black Widow's gun and fight skills. But Mackie's ease with Evans and seamless integration into the MCU ensemble speaks of how the Russos and the writers get a lot right on a nuts-and-bolts character level, lending a solid foundation to the visceral thrills and plot twists. Ironically enough, the turn involving the Winter Soldier is probably the film's weakest element (inherited from the rather contrived retcon of a storyline from the comics) and doesn't have quite the emotional payoff that was clearly intended. But between the lively Evans-Johansson byplay (who knew we'd ever see The Nanny Diaries co-stars reteam as a buddy action duo?), high class cast (in addition to Mackie, no less than Robert Redford joins the mix as a S.H.I.E.L.D. head), and impressively mounted action set pieces, this is a solid example of meat-and-potatoes popcorn filmmaking--befitting that most meat-and-potatoes of comic book heroes.
On the Other Side of the Tracks (De l'Autre Côté du Périph) (R)

BUY THE: Poster! | DVD! | Blu-ray! | Save up to 60% on Movie Tickets & Concessions
David Charhon's buddy action comedy finds Omar Sy affirming his bona fide movie star presence and charisma, but neither he nor his rapport with co-star Laurent Lafitte can quite elevate the film beyond harmless formula fluff. Sy is a street-smart cop from Paris's rougher suburbs whose investigation of a gambling ring leads him to the shady murder of a business mogul's wife--and thus into a reluctant team-up with a straight-laced, promotion-minded detective (Lafitte) who hails from the more upper class city center. To their admirable credit, Charhon and his long list of writing collaborators (Lafitte among them) wear their obvious influences on their sleeves; Sy's phone ringtone is no less than Harold Faltermeyer's iconic "Axel F" from Beverly Hills Cop, for instance. But owning up to its own derivative nature isn't enough when the stars continually outshine the material, their natural timing and delivery enlivening banter and wisecracks that too often would otherwise land with a thud. A second collaboration between this appealing pair is a promising prospect, but I wouldn't want it to be a sequel.
Subscribe to The Movie Report
Save up to 60% on Movie Tickets and Concessions | Dealflicks
---
The Movie Report Archive/© Michael Dequina
All images and multimedia files are copyright their respective copyright holders and no rights are given or implied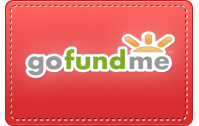 Please keep The Movie Report/
Mr. Brown's Movie Site alive
by generously submitting a PayPal donation.