#408 - 411
January 16, 2004 - January 30, 2004
all movies are graded out of four stars (
)
We are a participant in the Amazon Services LLC Associates Program, an affiliate advertising program designed to provide a means for us to earn fees by linking to Amazon.com and affiliated sites.
M O V I E S
You Got Served (PG-13)

BUY on Amazon: Poster! | DVD! | VHS! | Soundtrack!
Anyone who buys a ticket for You Got Served is there to watch high-energy hip-hop dance numbers, and writer-director Christopher B. Stokes wastes no time in giving the audience what it wants, rolling the opening credits over what will be a commonplace scene for the rest of film: two dance crews engaged in a fierce performance battle. Stokes's music video training serves him well for his film's bread and butter though at times one wishes he'd lay off the cheesy visual tricks and simply just point and shoot these impressive displays--case in point, his irksome tendency to punch-up any hard landing or stomp with a quake of the frame.

However, one almost wishes he'd shake the camera during any scene not featuring any dancing, for the dramatic scenes that fill in the spaces between street dance numbers could definitely use some livening up--or, rather, the actors. While they are very good dancers, that obviously wasn't so much a factor in the casting of leads Marques Houston and Omari "Omarion"Grandberry as their popularity in the music world as members of, respectively, IMx and the recently disbanded B2K. Grandberry's erstwhile B2K cohorts Jarell "J-Boog" Houston, DeMario "Raz-B" Thornton and Dreux "Lil' Fizz" Frederic also turn up in smaller roles. While they all have some degree of natural presence, blessed with natural acting ability they are not. Similarly, female lead Jennifer Freeman (who plays Liyah, sister to Houston's Elgin/love interest to Grandberry's David) is most definitely easy on the eyes, but trouble starts whenever she opens her mouth. Her bizarrely slurred, slow-motion delivery of the would-be straight-faced line "Your boy is reeeeeeally trip-piiiiiiiiiiing" is the unintentional comic highlight of the film.

And that points to what is Stokes's key miscalculation with You Got Served; I can see this same cast of relative acting novices working far better in a fairly lighthearted dance-centered feature, not something that takes itself so seriously. With the young audience hooked in by the dancing and music, Stokes tries to feed them something a little heavier, which is a noble ambition. That turns out to be a wasted effort, however, when all Stokes can serve are heavy-handed hood movie clichés. Elgin and David's side work for the neighborhood crime boss (Michael "Bear" Taliferro) leads to all manner of trouble, from a rift between the two best friends to--that old standby--the tragic demise of an innocent. That Stokes goes so far as to name the designated martyr character "Saint" shows how completely out of his element he is when attempting to tell a story.

But when the dialogue and melodrama is dialed down, the music is turned up, and everyone simply just shuts up and dances, You Got Served does spring to life, and all involved look more interested, invested and--crucially--comfortable. It's too bad Stokes didn't just make a non-narrative film about the street dancing culture; I'm sure even traditionally documentary-leery young audiences wouldn't have minded, particularly considering the self-important, melodramatic tedium they have to endure to get to the too-few worthwhile bits that are served.
In Brief
The Big Bounce (PG-13)

BUY on Amazon: Poster! | DVD! | VHS! | Soundtrack! | Novel! | Book on Tape!
Well, it seemed like a good idea: Owen Wilson, Morgan Freeman, Gary Sinise, Charlie Sheen and other notables directed by George Armitage in a breezy, Hawaii-set caper based on Elmore Leonard's pulp fiction. But The Big Bounce couldn't be any less like its title, as the mix of quirks, crime and comedy that Armitage so effortlessly pulled off in Grosse Pointe Blank comes off as labored and largely unfunny. That the film holds some innocuous watchability on the most base level is a testament to the appeal of its lead stars, Wilson and big screen newcomer Sara Foster. As, respectively, a small-time con artist and the foxy femme fatale who ensnares him in a scam to swindle his former boss/her lover (Sinise), they share a rapport as appealingly laid-back as Wilson's naturally nimble way with one-liners. But the film ultimately feels too relaxed, thanks to Armitage's listless sense of rhythm, and the game stars can only do so much with screenwriter Sebastian Gutierrez's often dead-on-delivery dialogue and too-telegraphed twists, which all too appropriately sputter to an anticlimactic fizzle of a finale.
The Perfect Score (PG-13)

BUY on Amazon: Poster! | DVD! | VHS!
Matthew Lillard has a supporting role as an older brother character in The Perfect Score, which put a jarring shock to my system--could it be that we're already one generation on in schlocky teen movie casting? While I was watching this movie, all signs pointed to this rather depressing thought to be true; in what only seems like yesterday, this film would have had an entirely different cast: Freddie Prinze Jr. instead of Chris Evans as the ostensible pretty boy lead; Breckin Meyer instead of Bryan Greenberg as his slightly geeky best friend; Julia Stiles instead of Erika Christensen as the overachiever; Fairuza Balk instead of Scarlett Johansson as the goth-ish outcast; Lillard instead of Leonardo Nam as the stoner; Usher (remember when he had a "hot" movie career?) instead of Darius Miles as the baller/token dash of color. It's also interesting to look at this movie, which was shot two long years ago, in terms of the current career positions of the actors who are in it, particularly Christensen and Johansson. Christensen, so impressive in Traffic, has been in one long flounder ever since; for Johansson, the belated release of the film is a capper to an especially bad week for her rapidly rocketing career, after going zero-for-two at the Golden Globes and getting denied an Oscar nomination for her justly-lauded work in Lost in Translation.

If this sounds like I'm going out of my way to discuss the actual matter at hand--that is, the movie itself--it's because I am. This MTV--or, should I say, "Empty-V"--production about a group of old-looking high schoolers who conspire to steal the answers to the SAT is an even more lame-brained sitcom than that in which director Brian Robbins starred many eons ago, Head of the Class. Will these losers succeed in their scheme, or will they instead learn Valuable Life Lessons and such? It doesn't take a high SAT score to figure that out--or that the monotone Miles really has no business whatsoever being in front of a movie camera.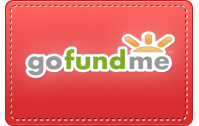 M O V I E S
The Butterfly Effect (R)

BUY on Amazon: Poster! | DVD! | VHS! | Soundtrack! | Book!
The Butterfly Effect could not be more aptly named, as its lead casting of Ashton Kutcher appears to have caused its own ripple effect, with many in the critical community all too eager to take easy potshots at the perennial clown's stab at a dramatic role. Neither Kutcher's performance nor Eric Bress and J. Mackye Gruber's film as a whole would be called perfect, but both work a lot better than one would expect.

For a while, though, some, if not all, the worst fears appear to be realized. Thanks to the omnipresent advertising, the basic premise is pretty much common knowledge: Evan Treborn (Kutcher) uses his mysterious powers to travel back in time to attempt to save his ill-fated childhood love Kayleigh Miller (Amy Smart), only to find that his quick "fixes" create unforeseen and often more undesirable results. Bress and Gruber take their sweet time getting to this point as they spend a good half hour tracing Evan, Kayleigh, her brother Tommy and their friend Lenny's rather traumatic youth together and Evan's history of blackouts. When the timeline finally makes its way to the present, the film then dives quickly into the story, allowing very little time to get used to the idea of Kutcher playing a brilliant psychology student.

Ultimately, that doesn't matter, since soon after a despondent Kayleigh, whom Evan hasn't seen in many years, kills herself, he discovers that he has the unusual (and unexplained) ability to travel back in time and inhabit his younger self--a power he uses to freely rewrite history in an attempt to save Kayleigh. But as the chaos theory that lends the film its title goes, one can't change one thing, however small, without creating a domino effect through time, and Evan finds himself, his mother (Melora Walters), Kayleigh, Tommy (played as an adult by William Lee Miller) and Lenny (played as an adult by Elden Henson) not only living wildly different lives but also being completely different people.

The numerous alternate realities give the supporting cast a chance to shine. Smart is particularly impressive, given her character undergoes the most dramatic changes and handles each incarnation convincingly. While not having as much screen time and fairly minimal dialogue, Henson makes more emotional impact than lead Kutcher. This is not to say that Kutcher isn't adequate carrying a film with a straight face, for he's hardly the disaster in a dramatic context that some have made him out to be. Kutcher is simply not the most empathetic of actors, and that is a minus since Bress and Gruber use Evan's love for Kayleigh as the film's driving force. Casting of Kutcher aside, that narrative choice is disappointing, as the writing-directing duo sometimes hint at a less tidy idea--that Evan believes his motivation to be love when in fact it's more out of a selfish need to make himself feel better about things. In fact, the film often irked me as it progressed because Evan was so obliviously self-serving (after all, did he even really know the woman Kayleigh grew up to be in the original timeline?). But such hints remain just that, and the romanticized and all-too-expected notion of "true love through the time stream" wins out--at one point in the form of a heart-on-sleeve Kutcher monologue, no less.

That said, what Bress and Gruber get right outweighs their sometimes clumsy dialogue and general missteps. The extended prologue ultimately works to the film's favor as it establishes the starting point history right down to the last detail, making for a clear frame of reference once the time travelling begins. Bress and Gruber have done a decent job of making the fractured stream of events fairly airtight, as most dangling issues from the early sequences set in the past are fairly well-explained by later timeline hopping. And despite its concessions to formula, the film manages to be consistently thoughtful and occasionally surprising--which, in the traditional January movie wasteland, is no small feat.
Win a Date with Tad Hamilton! (PG-13)

BUY on Amazon: Poster! | DVD! | VHS! | Soundtrack!
Much of the media attention around Win a Date with Tad Hamilton! has, fittingly enough, focused on Josh Duhamel, who plays the titular movie superstar. While the charismatic big screen newcomer would be a revelation to those unfamiliar with his Daytime Emmy-winning work on All My Children or his current gig on the prime time series Las Vegas--which is to say, most people--equally revelatory, if not more, are the two other young stars at the top of the cast list, Kate Bosworth and Topher Grace.

Bosworth and Grace are hardly unfamiliar faces, but audiences have never quite seen them as they are in Robert Luketic's agreeably sunny romantic comedy. "Sunny" isn't a word one would associate with its leading lady in particular, considering her most prominent credits: wearing a perpetually glum face in the surfing drama Blue Crush and appearing as John Holmes's teenage girlfriend in the perpetually glum Wonderland. In Tad Hamilton!, Bosworth exudes an early Julia Roberts-esque incandescence as Rosalee Futch, a simple checkstand girl at a West Virginia Piggly Wiggly who... wins a date with Tad Hamilton. A staple on the long-running sitcom That '70s Show, Grace's most notable feature work to date was a small but memorable role in Traffic--in no way hinting at the appealingly offbeat leading man he makes here as Pete Monash, Rosalee's manager at the Piggly Wiggly, who (natch) carries a secret torch for his longtime friend.

Rosalee's trip to Hollywood is supposed to be a Cinderella-like, single-evening dream come true, but her small-town charm awakens something in Tad. What was intended as a shameless PR gimmick turns out to be more for the jaded Tinseltown player, and Tad makes a sudden move to West Virginia--much to Rosalee and her best friend Cathy's (a wonderful, scene-stealing Ginnifer Goodwin) delighted shock, but much to Tad's same-named manager and agent's (Nathan Lane and Sean Hayes, both given little to do) chagrin, not to mention Pete's as well. It's easy to see where Victor Levin's script is going from the outset, but Luketic and, most especially, his game cast make the proceedings not only enjoyable, but something to actually worth caring about.

To label Tad as the "bad guy" in the scenario isn't entirely accurate; while he is definitely the designated spoiler character, Duhamel makes Tad likable beyond his matinee idol looks and charisma. While Tad doesn't always do the right thing, his more questionable behavior is more due to misguidedness than malice; overall, he's a nice and well-meaning guy--it's just that Pete is a preferable match for Rosalee. Pete, as played by Grace, is not your typically sad sack guy next door; his astringent, sarcastic wit adds welcome levity to a film that seems almost antiquated in its freshly-scrubbed, innocent idealism. Grace is also able to convincingly play along with the film's overriding sincerity; look no further than Pete's climactic confessional to Tad, which is at once wryly funny and genuinely heartfelt (not to mention somewhat absurd, given that it is delivered in a men's room stall, of all places). Bosworth's Rosalee makes it very easy to believe that these two very different guys would fall over themselves for her; beyond her cuteness and spunk, Rosalee also has a sensible brain that makes her all the more difficult to resist.

And that also applies to the whole of Win a Date with Tad Hamilton!. There's nothing here that hasn't been seen or done before, but Luketic and his stars' unabashed sweetness and sincerity make for a winning confection.
D V D
TV Sets
Daytime's Greatest Weddings
Disc:

BUY on Amazon: Poster! | DVD! | Soundtrack!
Those who watch Win a Date with Tad Hamilton! and hope to catch a glimpse of star Josh Duhamel's soap past on this seemingly strategically-timed DVD release are in for a disappointment. While the DVD boasts a bonus featurette in which Duhamel's former All My Children leading lady Rebecca Budig mentions her character Greenlee Smythe's nuptials to Duhamel's Leo duPres, there isn't so much as a photo of him shown, let alone video footage of the blessed event. But the disappointment with the disc will run deeper for ABC soap fans (such as myself--yes, I admit it), as the DVD is a basically barebones collection of the three-tape series featuring memorable weddings from All My Children, General Hospital, and One Life to Live released way back in 1993. Needless to say, in the ensuing decade, there have been a multitude of more memorable matrimonial moments, giving the feature presentations on the disc an outdated feel.

To give credit where it's due, Buena Vista and ABC have made some attempt to bring the DVD up to speed with the freshly-shot "Backstage with the Stars," the aforementioned featurette hosted by Budig. But this slapped-together mini-doc, in which Budig and other current stars of ABC daytime dramas reminisce about their favorite wedding scenes, looks every bit the rush job that it is. Only an occasional still photo--and no actual scenes from the shows--breaks the static, talking head interview monotony, making for a featurette that is not only a bore, but one curiously devoid of crucial frames of reference.

Specifications: 1.33:1 full frame; English Dolby Surround; English closed captioning. (Buena Vista Home Entertainment)
Friends The Complete Sixth Season
Disc:

BUY on Amazon: Poster! | DVD! | Soundtrack (1)! | Soundtrack (2)! | Book!
As its final Must See TV season crawls to a close (is it just me, or can the first-run episodes that have aired so far this season can barely be counted on two hands?), Warner Home Video's season sets of the Thursday night staple speeds along, with this four-disc set coming a mere three months after the last. Commercials tout this year in the lives of Rachel (Jennifer Aniston), Monica (Courteney Cox, then-newly adorned with the additional "Arquette"), Phoebe (Lisa Kudrow), Joey (Matt LeBlanc), Chandler (Matthew Perry) and Ross (David Schwimmer) as "the season that changed everything," and for once such a statement isn't empty hyperbole. The year begins with Ross and Rachel's drunken Vegas nuptials and ends with Monica popping the question to Chandler; in between, there are appearances by Bruce Willis (as the father of Ross's college-age girlfriend) and Reese Witherspoon (as Rachel's youngest sister)--foreshadowing the desperate, Survivor-fighting stunt casting that would bog down the show the following season.

After shaking up the supplement formula with the Complete Fifth Season set, Warner somewhat reverts to formula here, as the key extras (aside from the de rigueur commentary tracks by executive producers Marta Kauffman, David Crane, and Kevin Bright on three of the episodes) are a trivia game and a spotlight on guest stars; however, this time out some thought was put into them. The casino-themed trivia game is more elaborate and enjoyable than ones in previous sets (though, as with any similar feature on any set, it has zero repeat value), and the "Friends of Friends" feature is not a mere clip collection of the season's more notable names but a ten-minute featurette with interviews with four key recurring cast members: Elliott Gould, Christina Pickles (Jack and Judy Geller, Monica and Ross's parents), Jane Sibbett (Carol, Ross's first ex-wife) and Maggie Wheeler (Janice, Chandler's shrill ex-girlfriend). As the television series and, consequently, this DVD series hits their home stretches, let's hope the producers continue to be at least a little more venturesome with the extras.

Specifications: 1.33:1 full frame, English 5.0 Surround; English, French, and Spanish subtitles; English closed captioning. (Warner Home Video)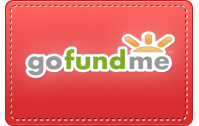 M O V I E S
Along Came Polly (PG-13)

BUY on Amazon: Poster! | DVD! | VHS!
Watching the typically stinky January release that is Ben Stiller/Jennifer Aniston vehicle Along Came Polly, I could not help but think that perhaps any star pairing of a "Ben" and a "Jen" is simply a cosmic recipe for cinematic trouble. But, then again, there was no such result with the current Oscar hopeful House of Sand and Fog, which paired a Ben (Kingsley) and a Jen (Connelly) to stunningly--and intentionally--gut-wrenching effect; not to mention the upcoming onscreen re-teaming of that most notorious Ben 'n Jen, Jersey Girl, is actually quite effective. So the blame for this remarkably stillborn romantic/gross-out comedy falls squarely on its writer/director, John Hamburg.

Having had a hand in the writing of Meet the Parents and Zoolander, one would think Hamburg would have a good handle on what works with Stiller, and based on the premise, it would appear that he crafted a snug fit. Stiller plays Reuben Pfeffer, a neurotically cautious risk assessor for an insurance company whose life is thrown for a loop when his new wife (Debra Messing) wastes no time in cheating on him with a scuba-diving instructor (Hank Azaria, sporting a French accent and looking freakishly like Kenny Loggins) during their honeymoon. But more chaos is in store when along comes Polly Prince (Aniston), a free-spirited old grade school classmate who breezes back into his life and his heart.

Thus the stage is set for all manner of humiliating gags that have become Stiller's trademark. But in the years following Stiller's own star-making showcase There's Something About Mary, all the bodily function humor seems old hat--particularly when the jokes are obviously striving to be shocking. Instead of eliciting even a grossed-out gasp, let alone a chuckle, cheap gags such as Reuben's irritable bowel syndrome uneasily mixing with Polly's penchant for spicy ethnic foods or Reuben's boss (Alec Baldwin, wasted) touching Reuben's ears with soiled hands make for groans. Even Hamburg's non-scatological humor is uninspired, faux-Farrelly attempts at would-be outrageousness: broad sight (pun intended) gags with Polly's blind ferret; Reuben's ex-child star friend's (Philip Seymour Hoffman, whose pratfall of an entrance ominously foretells of the depths to which he's required to sink) desperate "comeback" bid in a community theater production of Jesus Christ Superstar. That the latter elicits a sporadic semblance of a chuckle is a tribute to alchemic powers of Hoffman's prodigious talents and not the material.

What of the romance, then, in this romantic comedy? Very little. Stiller and Aniston can be appealing on their own and beguile with other actors, but here they fall short on both counts. Obviously Hamburg was shooting for something along the lines of Stiller's rapport with Cameron Diaz in Mary, but instead of striking a sweetly off-kilter note as that, Stiller and Aniston mix more like oil and water. Stiller seems all too aware of how been-there, done-that this role is and appears blasé as he goes through the motions; a similar air of disinterest characterizes Aniston's fairly charmless work as this less interesting variation of her Friends character. But I can only attribute their lifelessness to merely following directions, for if the tedious and relentlessly predictable whole is any indication, Hamburg himself doesn't appear to be much invested in Along Came Polly, either.
Kal Ho Naa Ho (Tomorrow May Never Come)

BUY on Amazon: Poster! | DVD! | Blu-ray! | Soundtrack!
While there have been a few Hindi-language films I have liked the past year, on the whole I was about to write off 2003 as a fairly lackluster year in the world of Bollywood. But that all changed a few short days before the beginning of 2004 when I finally caught up with first-time director Nikhil Advani's beautiful love story Kal Ho Naa Ho (Tomorrow May Never Come)--which not only helped redeem the year in Bollywood in my hopelessly tear-drenched eyes, but the year in cinema as a whole.

This is not to suggest that the film is particularly innovative or groundbreaking. Advani and Karan Johar's screenplay begins by hitting beats familiar not only to Bollywood but movies the world over; the film's New York City setting (it was shot almost entirely on location, with Toronto filling in the few remaining blanks) drives that point home. Naina (Preity Zinta) is the sensible, no-nonsense center of her barely-together family--a disabled younger brother, an adopted youngest sister, and a constantly bickering Catholic mother (Jaya Bachchan) and Punjabi paternal grandmother (Sushma Seth)--which has been in disarray since her father's passing. Enter Naina's new neighbor Aman (Shahrukh Khan), whose ever-helpful attitude and infectious joie de vivre quickly endears himself to everyone he meets, including Naina's best friend Rohit (Saif Ali Khan). Of course, Naina needs more convincing than most; after all, not even the chipper Rohit has much success in bringing a smile to her sullen face. It's no spoiler to say that Aman eventually succeeds in winning Naina over and giving her a positive outlook on life; it's even less of one, perhaps, to reveal that Rohit develops more-than-friendly feelings for Naina himself.

There are further complications beyond that inevitable triangle, ones (which I will not divulge here) that would have come off as too much the stuff of maudlin soap opera had Advani and Johar not taken exquisite care in developing the characters and their relationships. The three characters are all fully drawn with distinctive personalities, and each enjoys a unique link with the two others. While Naina and Rohit's bond is warm and deep, she and Aman have a more impetuous passion; the two guys are brotherly buddies. Factor in the highly natural chemistry between the Khans (no relation) and Zinta, and as such, the deck isn't predictably stacked in favor of one of Naina's suitors. Unlike the case of many screen triangles, either pairing is an equally viable one, which contributes to the film's mounting emotional impact as it heads to a conclusion---one comes to feel as if one truly knows these people, and one doesn't want to see anyone hurt.

Lest anyone get the wrong impression, however, this is a classic masala film experience through and through. It's not nearly the overly serious watch the plot description would suggest; all the buoyant music and broad comedy that one would expect from a Bollywood film is here in full force. However, this is masala in the best sense, as Advani is able to blend together the ingredients into a smooth consistency. It certainly helps that actors such as the two Khans are equally adept at cutting it up as they are at handling drama; even better is that Johar's script never gets too carried away with the silliness. Some double entendre/misunderstanding gags somewhat recall the Three's Company line of humor, but if you ask me that's definitely not a bad thing, as it's genuinely funny. But what makes the juggling of tones work is that the mix of light and heavy is established from the outset; while the post-intermission half is definitely more serious and ultimately becomes rather intensely emotional, the film as a whole is quite, for lack of a better term, fun--reflecting the charming playfulness of all three central relationships. Advani obviously has fun himself, at times playing around with film devices in a way that is in line with the mood; for example, in one particularly lighthearted stretch, "day one," "day two," etc. labels that are usually reserved for on-screen text cards are instead verbally delivered by passing extras who directly address the camera.

For all the fun and laughs to be had over the startlingly easy-going three-hour-plus run time, as I noted from the outset, Kal Ho Naa Ho is, above all, a beautiful love story. While the music does provide the foundation for expectedly extravagant production numbers--from a rousingly rhythmic Hindi cover of Roy Orbison's "Pretty Woman" to a self-explanatory dance floor ditty called "It's Time to Disco" (yes, it sounds cheesy, but it works in context)--the most memorable tune is Aman's gorgeously bittersweet title number, in which a rueful look at what-might-have-beens makes way for a cautious, but contented, optimism. The film is also beautiful in the most literal sense, as its Tinseltown-level of production polish marks a giant technical leap for Bollywood; Advani and cinematographer Anil Mehta make expert use of the Big Apple locations, from a beguiling, besotted prance along the sidewalks of Manhattan to a heart-wrenching confrontation strikingly set against the Brooklyn Bridge.

But most beautiful of all is its look at love: not only in the romantic sense, but love between friends, love within a family, and its power to make one selflessly sacrifice and forgive. Kal Ho Naa Ho may be shameless in its heart-on-sleeve sentimentality, but I am not ashamed to admit that it left me crying along with the rest of the audience, for its sincerity and craft earns every last tear. (Special thanks to Naz 8 Cinemas)
Torque (PG-13)

BUY on Amazon: Poster! | DVD! | VHS!
All the advertising plays up the fact that it is "from the producer of The Fast and the Furious," and from the initial indications in Torque, it appears that the movie itself falls all too closely in line with that thinking, with director Joseph Kahn going out of his way to evoke--rather, completely and shamelessly carbon copy--that high-speed hit. The movie not only opens with a familiar scene of a couple of tricked-out import cars racing down a desert road, but the scene is enhanced with those F&F-trademark swooping camera moves that fly in and out of the bowels of the automobiles with abandon. Suddenly, as if from nowhere, a motorcycle speeds from behind the two cars, ultimately, effortlessly leaving those souped-up roadsters to eat its dust.

That sequence serves as a mission statement of sorts, and I'm not talking about the on-screen declaration that closes it: "cars suck." It's not so much Kahn's declaration that Torque's speed machines race past those in the F&F franchise than his announcement than that this film itself will race past those, doing away with just about all pretense of a plot and placing an even greater emphasis on flashy style. Indeed, this soon comes clear as the opening race is followed by a slick opening credits sequence set against more blazing bike footage and then an out-of-nowhere fight scene. In fact, it's maybe a half-hour in and following the death of a character that anything resembling a plot becomes clear: our nominal hero (Martin Henderson), framed for murder and also wanted by authorities for a bogus drug charge, tries to clear his name with the law and the warring biker gangs who both want his blood.

With very little in the way of story or character stringing together the stunts, the movie speeds by for most of its running time in a incomprehensible blur. To say it's barely contained chaos is definitely not an inaccurate description, but it is undeniably captivating chaos, for what it's worth. Kahn's music video-trained eye for the most flamboyant of shots, David Blackburn and Howard E. Smith's hyper-caffeinated editing, and cinematographer Peter Levy's ever-moving camera make for agreeable eye candy--and, in all honesty, isn't that what films of this ilk are all about?

That said, the cinematic calories in Torque are empty, instantly forgettable ones, as the superficial delights of the action sequences (a girl-on-girl motorcycle race/brawl is most memorable) come with a virtual dearth of personality. The actors don't add much in that department; lead Henderson comes from the nondescript Paul Walker mold, and those who display some inkling of identity (Ice Cube, who seems to be only actor really in on the joke as one of the biker gang leaders; Monet Mazur, somehow eking out a real performance amid the insanity as Henderson's galpal) are only onscreen in small doses. Torque is best summed up by its final racing sequence, a hyperspeed showdown in the streets of downtown Los Angeles that is so overly CG-'ed it is no exaggeration to call it a mere step away from the race sequence in Tron. There is a certain kick to the film and its massive mayhem, but it all seems quite coldly programmed--literally so, in that final stretch.
In Brief
Chasing Liberty (PG)

BUY on Amazon: Poster! | DVD! | VHS!
What sad times we live in when a contemporary knockoff of Roman Holiday stars, in the place of the immortal Audrey Hepburn... Mandy Moore. The B-list teen pop star again proves that she should stick to singing in her latest starring vehicle, but she comes off even worse this time out since her leading man is not a bland so-called "hunk" o' wood (see: West, Shane; Ford, Trent) but a real actor: charismatic newcomer Matthew Goode. As Ben Calder, the undercover Secret Service agent entrusted to protect the sheltered, spoiled First Daughter (Moore) as she traipses incognito through Europe, Goode reminds, in the best way, of Hugh Grant and Rupert Everett, with a dash of everyman appeal that is uniquely his own. As Moore's Anna Foster whines her way across the continent, Goode adds welcome class and conviction to the proceedings--even if we can never truly buy that Ben would fall for Anna. After all, one's talent can only go so far to compensate another's lack thereof, let alone a chemistry deficiency. So instead of caring a whit about Anna's quest for independence and whether or not she waltzes off into the sunset with Ben--Goode or no Goode--I found myself more interested in the side plot of Jeremy Piven and Annabella Sciorra as partner agents who bicker their way into love. That subplot is as pro forma as the main story, but Piven and Sciorra, individually and as a pair, display wit, charm and spark; as Goode remains a patient sport to Moore's cloying would-be cutesy rebel act, I kept on wishing I were watching a film where their love story were secondary to the other--or, better yet, that Goode would star in a more sturdy showcase for his abilities.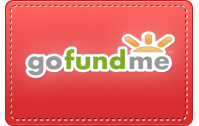 ---
We are a participant in the Amazon Services LLC Associates Program, an affiliate advertising program designed to provide a means for us to earn fees by linking to Amazon.com and affiliated sites
The Movie Report Archive/© Michael Dequina
All images and multimedia files are copyright their respective copyright holders and no rights are given or implied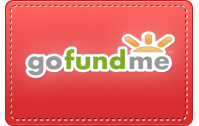 Please keep The Movie Report/
Mr. Brown's Movie Site alive
by generously submitting a PayPal donation.