#550 - 552
February 1, 2008 - February 29, 2008
all movies are graded out of four stars (
)
We are a participant in the Amazon Services LLC Associates Program, an affiliate advertising program designed to provide a means for us to earn fees by linking to Amazon.com and affiliated sites.
M O V I E S
In Brief
The Other Boleyn Girl (PG-13)

BUY on Amazon: Poster! | DVD! | Blu-ray! | Soundtrack! | Novel! | Book on CD!
More than a spiritual cousin to Shekhar Kapur's popcorn-accessible Elizabeth, Justin Chadwick's adaptation of Phillippa Gregory's best-selling bodice-ripper actually is basically a prequel more or less, dovetailing visually with the introductory scenes of Cate Blanchett's young proto-Queen in the first film. But if Kapur's film turned the traditional British period piece into The Godfather, then Chadwick's film turns it into irresistibly salacious soap opera, teeming with lust, scheming, backstabbing, and some outrageously overheated plot twists. No, this isn't exactly high art (despite the nice production values), but it's a lot of fun, and it helps to have real acting talents lathering up in the suds. Natalie Portman has a ball vamping it up as the sexy, manipulative vixen Anne Boleyn as she while giving her shades of emotional truth and depth (shades of Sarah Michelle Gellar's legendary, Emmy-winning, star-making 1993-1995 stint raising hell on All My Children--and, yes, that is a compliment); Scarlett Johansson is effective as the doormat sister; and a charismatic Eric Bana holds his own as the royal penis they fight over.
Penelope (PG)

BUY on Amazon: Poster! | DVD! | Blu-ray! | Soundtrack!
Penelope has been kicking around the shelf for two years, but it was likely more due to flummoxed indie distributors not having a clue how to market it rather than an issue of quality--a sad conclusion, actually, as this quirky, snarky contemporary fairy tale could have been a family blockbuster, completely as is and unaltered, if Disney released it. The tone and approach of this contemporary fairy tale about a young woman (Christina Ricci) cursed with a pig snout nose is not too far removed from the affectionate irreverence of Enchanted and actually has a more charming central couple in Ricci (who completely sells the fanciful conceit of her character) and James McAvoy (who does an impeccable American accent) make a charming pair, fitting the charming whole.
Vantage Point (PG-13)

BUY on Amazon: Poster! | DVD! | Blu-ray! | Digital! | Soundtrack!
A thriller about an assassination attempt on the President of the United States as told--or, rather, seen--via the different perspectives of a number of characters in and around the situation can fall into one of two categories: nifty, or gimmicky. Thankfully, director Pete Travis makes his film lean more toward the former. He has engaging and effective visual style to burn (even if he overuses reverse-motion montages) and creates some nice tension and momentum, not to mention the strong ensemble he has assembled here, including Sigourney Weaver, Dennis Quaid, Forest Whitaker, Zoe Saldana, Richard T. Jones, William Hurt, and Matthew Fox, goes a long way toward selling the dramatic stakes. Unfortunately, the steadily increasing silliness of Barry L. Levy's script surpasses the actors' capabilities and catches up with the film, not to mention some plot threads become all the more crassly manipulative (e.g., the obligatory child in danger) even for a popcorn exercise as this. Quaid, as a Secret Service agent, does a decent Kiefer Sutherland/Jack Bauer impression, but some others in the cast are ultimately wasted, such as Weaver's television news producer. As a final offense, the film also ultimately falls victim to what I call "the law of casting" in thrillers--when a fairly known star seems to be stuck in a nothing role for much of the run time, chances are said star is the "secret" villain; after all, why else would the person take the role?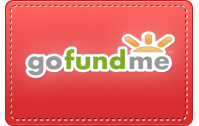 M O V I E S
In Brief
Fool's Gold (PG-13)

BUY THE: Poster! | DVD! | Blu-ray! | Soundtrack!
Director Andy Tennant's latest popcorn timepass is quite a bit more action-adventure-oriented than the advertising suggests, but that's one of the very few remotely positive things I can say about the big reunion of Matthew McConaughey and Kate Hudson, both looking less interested in the material than cashing their checks and taking in the Bahamas sun. Can't blame them, really, as this tale of freshly-divorced treasure hunters whose latest hunt runs them afoul of both a local gangster (Kevin Hart, amusingly playing against type) and McConaughey's former mentor (Ray Winstone) is utterly devoid of charm to say nothing of laughs. Bad enough the whole thing is formula and cliché, but there's so much needless and convoluted exposition about the legend of the treasure when the energy should've been expended on making funny or at the very least trying to make us care about this pairing.
The Hottie & the Nottie (PG-13)

BUY THE: Poster! | DVD! | Blu-ray!
It's astonishing that this Paris Hilton vanity project is actually seeing a theatrical release as just about everything about it feels made for viewing at home, a fact underscored by the porn star monotone that is Hilton's "acting" voice. It goes without saying that she's terrible (and blown up to the big screen, her unattractive, made-up-with-a-trowel face is all the more vacant), but her Tom Green-ish leading man Joel David Moore is just as thoroughly unappealing. Pity poor Step by Step almumna Christine Lakin, who has to suffer the indignity of dehumanizing make-up and prosthetics for most of the film as the "nottie" of the title--especially since when freed from all that after the obligatory make over, she proves to be a likable, slightly quirky presence that would be refreshing in a real rom-com role. Alas, this formula bit of business, saddled with a lack of believable romance or effective comedy, far from fits that bill.
Step Up 2 the Streets (PG-13)

BUY on Amazon: Poster! | DVD! | Blu-ray! | Soundtrack!
The main drawing card of a film named Step Up is the dancing, and in that respect Jon M. Chu's film certainly does not disappoint as the dance sequences here are far more electrifying and impressive as a whole than the sleeper hit original. Too bad much crap is needed to be waded through to get to the gems and the rather terrifically done finale. The writing here reminds of the lazy formula often employed by Disney's (now thankfully discontinued) line of direct-to-video animated sequels: "let's do the opposite!" And so we have a Bizarro World version of the first film: this time, a girl (Briana Evigan) from the streets and a guy (Robert Hoffman) with the performing arts school background link up! Instead of the street dancer wanting to prove himself in the school, the trained hoofer wants in on the world of street dancing! There is some painfully on-the-nose dialogue (often scored with the most overblown cues imaginable); Will Kemp, who plays the Evil!Uptight!School Director delivers a "performance" that is beyond embarrassing; some skilled dance performers and genuinely charismatic presences, such as Black Thomas (playing a cohort in Evigan's crew), ultimately don't have enough to do; and in his cameo appearance, Channing Tatum again proves he's just an adequate dancer at best. But Demi Moore soundalike Evigan is likable enough in the lead (not to mention she rather strikingly sports a fairly normal girl body, given the prevailing images of young women in media), and she and the rest of the cast deliver where it matters most in the film: on the floor--er, the streets.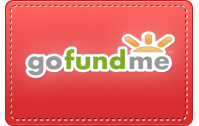 M O V I E S
In Brief
Over Her Dead Body (PG-13)

BUY on Amazon: Poster! | DVD! | Blu-ray! | Digital!
New Line's marketing campaign make this romantic comedy appear to be Eva Longoria Parker's first big feature starring vehicle, but the fact of the matter is she's barely in it, taking a back seat--thankfully so--to the true leads, Paul Rudd and Lake Bell. These two do have chemistry and charm as a veterinarian and a psychic/caterer (yes, a very writerly mix there) who fall into an amusingly tentative friendship and then romance, and it wouldn't have been to hard to craft a straight-ahead rom-com with that basic building block. Alas, writer-director Jeff Lowell decided to go all lowbrow would-be high concept, inserting a cheesy gimmick that has Longoria playing the ghost of Rudd's ex-fiancée, trying to break them up from the beyond. This wrinkle, which is supposed to be the central conceit, feels rather arbitrary and tacked on; Longoria has no alive scenes with Rudd whatsoever (their relationship is only shown in badly Photoshopped production photos), and her lone scene as a living character has her character portrayed as a high-maintenance shrew with no redeeming qualities (unlike the delicate balance she proves to expertly navigate week in, week out on Desperate Housewives). Lowell actually leaves the door open for further adventures of Eva-ghost, but I doubt she, much less the moviegoing public, would want to rehash this embarrassment.
D V D
TV Sets
Damages The Complete First Season
Disc:

BUY on Amazon: Poster! | DVD! | Blu-ray!
Glenn Close's series starring vehicle on the FX network proved to be worthy of her larger-than-life stage and screen talents, as series creators Todd A. Kessler, Glenn Kessler, and Daniel Zelman crafted a juicy role she plays to the hilt: ruthless, respected, reviled legal diva Patty Hewes, whose latest case targets a powerful CEO (Ted Danson). Caught up in all the ever-escalating corruption and intrigue is, of course, an idealistic young up-and-comer (Rose Byrne) who gets a trial-by-fire education under Hewes's wing. Twists and turns galore in these 13 episodes, leading to an entertaining finish that paves the groundwork for a promising season two.

Sony's nicely done three-disc set features insightful commentaries by the creators on the pilot and one other episode; a selection of deleted scenes; an interactive primer on class action lawsuits; and, best of all, a pair of unusually informative retrospective featurettes, which go beyond the usual EPK fodder found on TV on DVD packages and delve deep into characterizations, story arcs, and plot points (and hence should only be viewed after viewing the season proper due to spoilers).

Specifications: 1.78:1 anamorphic widescreen; English 5.1 Surround; French subtitles; English closed captioning. (Sony Pictures Home Entertainment)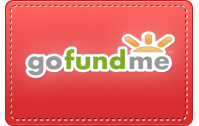 ---
We are a participant in the Amazon Services LLC Associates Program, an affiliate advertising program designed to provide a means for us to earn fees by linking to Amazon.com and affiliated sites
The Movie Report Archive/© Michael Dequina
All images and multimedia files are copyright their respective copyright holders and no rights are given or implied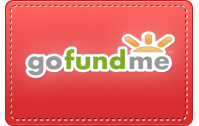 Please keep The Movie Report/
Mr. Brown's Movie Site alive
by generously submitting a PayPal donation.