#538 - 539
August 17, 2007 - August 31, 2007
all movies are graded out of four stars (
)
We are a participant in the Amazon Services LLC Associates Program, an affiliate advertising program designed to provide a means for us to earn fees by linking to Amazon.com and affiliated sites.
M O V I E S
In Brief
Balls of Fury (PG-13)

BUY on Amazon: Poster! | DVD! | Blu-ray! | Soundtrack! | Score CD!
A disgraced, one-time gold medal favorite in table tennis gets a chance to redeem himself in a deadly underground tournament held by an international crime boss (Christopher Walken). With such a ludicrous premise and Walken at full-tilt weirdness, Robert Ben Garant's film does have its stupid-funny moments, but the major problem here is that the lead, Dan Fogler, isn't nearly as interesting nor funny as his supporting cast, namely Walken and especially James Hong, who easily walks off with the film as Fogler's ping-pong mentor. Without a particularly funny nor compelling lead, the hits in the already scattershot script are weakened, to say nothing of the misses.
Becoming Jane (PG)

BUY on Amazon: Poster! | DVD! | Blu-ray! | Soundtrack! | Movie Book!
The Nanny Diaries (PG-13)

BUY on Amazon: Poster! | DVD! | Blu-ray! | Soundtrack! | Novel! | Book on Tape! | Book on CD!
Given the popular and critical results yielded by its Shakespeare in Love nearly ten years ago, it's unsurprising that Miramax would want to take a similar tack with another classic author whose work has provided fodder for many a film; even more unsurprising, still, that the subject would end up being Jane Austen. But unlike John Madden's film, Julian Jerrold's tale of young Jane's (Anne Hathaway) family-defying, Pride and Prejudice-inspiring romance with an Irish law student (James McAvoy) fails to capture either the sprightly spirit and poignant pathos of its subject's famous works. Instead, this film confirms the stereotypes about British costume dramas: slow, stoic, and icy cold. For all the talk of wit, it's in tragically short supply, as is any real sign of life, as Hathaway and McAvoy strike no spark together or apart as they go through the formula motions.

The trail blazed by Hathaway's hit of last summer, The Devil Wears Prada, is treaded most slavishly by an adaptation of another chick lit bestseller, Emma McLaughlin and Nicola Kraus's The Nanny Diaries; in fact, simply trade out Hathaway for Scarlett Johansson as the employee, Meryl Streep for Laura Linney as the employer, and the world of fashion magazines to snooty Upper East Side high society, and you have vaguely the same film. However, writers-directors Shari Springer Berman and Robert Pulcini apply some of the visual invention they displayed in (the vastly different) American Splendor to lend some freshness and style to this story of a slumming college grad (Johansson) who gets more than she bargained for when she takes up a nanny position for demanding, high-maintenance "Mrs. X" (Linney). What really gives the film some unique appeal, though, are its above-the-line stars: the grande dame bit isn't exactly demanding territory for Linney, but she reliably gives her all; and Johansson displays ample warmth and charm in her first true leading lady gig.
Mr. Bean's Holiday (G)

BUY on Amazon: Poster! | DVD! | Blu-ray!
The belated feature film follow-up for Rowan Atkinson's globally popular, mugging man-child finds the character going back to basics of sorts, as the film does not have the straight-ahead storyline of 1997's Bean but instead uses its nominal plotline--Bean wins a trip to the south of France; chaos ensues en route--as a clothesline to hang his trademark slapsticky, virtually silent vignettes. But like any sketch comedy, the episodes are hit-and-miss, and when it comes to something as simple as the basic Bean formula (invariably, his naive clumsiness leads him into some sort of mess, which quickly escalates into full-scale disaster for himself and others), the episodes become all the more repetitive and wearying when stretched to feature length.
The Nines (R)

BUY on Amazon: Poster! | DVD! | Blu-ray!
Greg (Ryan Reynolds) is a television actor sentenced to house arrest after a drug-related car wreck. Or is he really Gavin (also Reynolds), a hot young television writer, whose frustrations with network executives on his latest pilot are detailed by a reality television crew? Or is he really Gabriel (Reynolds again), the lead character in said pilot, whose family trip in the mountains takes a deadly turn? Or is he actually--no kidding--the most powerful "G" of them all? Making his feature directing debut, screenwriter John August revisits the three-story structure he first tackled in the terrific Doug Liman-directed Go, but here he has more on his mind than Tarantino-esque time-looping--namely, the overlapping but not necessarily interlocking dream logic of a David Lynch. But whereas Lynch's (in)famous flights of fancy, even at its most maddeningly inscrutable, feels like his organic manner of expression, August's stabs at surrealism are strained. It's no accident that the section that plays the strongest is the most straightforward, the middle TV writer story, which perhaps in keeping with its obviously indulgent origins is the only one that builds to its own recognizable point. The other two fail to satisfy as individual directing exercises, let alone individual stories, and all three don't congeal into the grand sum profundity that August so clearly is striving to suggest--despite employing valiant efforts by Reynolds (who, between this and Smokin' Aces, is showing that he actually does have some acting chops), Hope Davis, and Melissa McCarthy in all three segments.
Resurrecting the Champ (PG-13)

BUY on Amazon: Poster! | DVD! | Blu-ray!
Josh Hartnett, Samuel L. Jackson, and a cast of other solid pros including Kathryn Morris, Alan Alda, and an all-too-little-seen Harry Lennix effortlessly deliver strong performances, but the straining efforts of director Rod Lurie and writers Michael Bortman and Allison Burnett are all too obvious in this story of an an upstart journalist (Hartnett) happens upon a career-making scoop when he discovers a homeless man (Jackson) is a former champion boxer. The most intriguing element is the Jackson character (especially once the story makes a turn that is sadly divulged by Yari Film Group's tell-all marketing), but he's used more as a tool to achieve other ends than his own: to prop up and spur along the Hartnett character on his journey to self-fulfillment (yes, it's another of those films), and, most stridently, to forcibly wring tears from the audience--and it's hard to have a genuine emotional response when the manipulative mechanics are all too strongly felt.
Self Medicated (R)

BUY on Amazon: Poster! | DVD! | Blu-ray!
Monty Lapica's festival award winner is quite obviously a labor of love for the first-time writer-director-actor. This story of a 17-year-old who falls into substance abuse to cope with his father's death only to then be shipped off to a less-than-reputable rehab facility by his also-addicted mother (Diane Venora), has moments of raw, immediate emotion that underscore the fact that it is inspired by Lapica's own real-life story. However, there is something to be said about taking a step back from the material, and while he gives a decent performance in the lead, Lapica simply looks too old to the point of distraction from the story he's trying to tell. A more seasoned director would have recognized the need for an age-appropriate actor for the story to fully resonate, not to mention a more seasoned writer would steer clear of false, assembly-line contrivances--such as a soul-bearing talk with a random homeless man who happens to be one of those Mystical People of Color who point our lily-white hero in the right direction--that ultimately overpower the elements that do ring true.
September Dawn (R)

BUY on Amazon: Poster! | DVD! | Blu-ray! | Soundtrack!
Christopher Cain's docudrama about the Mountain Meadow Massacre of 1857 has been surrounded by controversy for placing the blame for the slaughter of a large California-bound Christian wagon train squarely on Brigham Young (here played by Terence Stamp) and the Mormon church. While the Church of Latter Day Saints do have good reason to complain, they're probably giving this film more attention than it otherwise would receive. The event itself is prime material for a potentially riveting exploration of the rather complex tension between reason and religious zealotry--and the devastating results when the latter wins out--but Cain and co-scripter Carole Whang Schutter choose to play the events in the most broad and trite strokes possible. All members of the Mormon church are portrayed as intolerant hatemongers largely concerned with adding wives to their collection and getting rid of "gentiles"--that is, except for the idealistic eldest son (Trent Ford) of an über-fanatic bishop (Jon Voight, just missing a moustache to twirl) who falls for a sweet, beatifically-lit young lady (Tamara Hope) on the wagon train. Contriving a faux Romeo and Juliet romance as a point of entry for the audience shows how unimaginative the filmmakers are, and how blandly and uninvolving it plays shows how fairly clueless they are in going about their game plan. Some credit is due to Cain for not softpedaling the violence for a PG-13, but one doesn't feel the cost of the carnage on the side of both victim and perpetrator; a rather cheap-looking castration scene is reflective of how exploitative the enterprise instead feels.
Skid Row

BUY on Amazon: Poster! | DVD! | Blu-ray!
The cynical knee-jerk reaction to reading about this documentary in which Pras Michel goes undercover for nine days as a homeless man on L.A.'s Skid Row would be to label it a vanity project or a publicity stunt to drum up interest in the rapper's post-Fugees career. Whatever the initial motivation to do the project, Ross Clarke, Niva Dorell, and Marshall Tyler's film is an eye-opening and necessary look at a large, plain-view problem that most people would simply rather ignore. There are the expected moments where Pras experiences withdrawal from his usual luxuries (namely, he misses his BlackBerry) and discovers how hard it is to make a barely sustainable amount through panhanding (naively, he blows his first day's unusually decent take on a single lunch at the Standard hotel), not to mention the bleak views of drug use and violence. But the main idea that emerges from the film is not of poverty, substance abuse, hunger, or crime--but of isolation, which is the ironically unifying element in this sizable population; connection is the one thing the people crave the most, a fact highlighted by how quickly a number of the denizens open themselves to Pras. The undercover element of the film sometimes gets too much play, as "suspense" over whether his hidden camera or his not-so-incognito camera crew takes away screen time from learning about more of the people he encounters. Thankfully, neither he nor the directors nor any interviewees put forth any sweeping solution ideas; their stated intent is to merely shine a necessary light on the issue, and hopefully enough people will get a chance to see the film to receive the message.
Splinter (R)

BUY on Amazon: Poster! | DVD! | Blu-ray!
Two reliable acting pros, Tom Sizemore and Edward James Olmos, do what they do best in this gritty crime drama: Sizemore gets ample opportunity to deliciously, appropriately, chew the scenery as a cop of questionable integrity, and Olmos lends his dignified gravitas to the role of a police captain. If only Michael D. Olmos's (Edward's son) film focused on them. Instead, the main concern is the mystery surrounding the murder of a gang leader, which is investigated by both Sizemore's straight-arrow rookie partner (Resminé Atis) and the gang leader's brother (Enrique Almeida, who co-wrote the script with the director and Adrian Cruz), who not only was there when it happened, the killshot bullet is lodged in his skull and has rendered him partly amnesiac. There's some promise in the central idea, but any audience investment it could have generated is done in by the performances either awkward (Almeida) or downright amateurish (Atis). The terrific animated main titles and some clever visual flourishes such as a cheeky western-style standoff with a floating plastic paper bag as an ersatz tumbleweed show Olmos to be an interesting stylist, and one is interested in what other, better films he can make in the future.
Superbad (R)

BUY on Amazon: Poster! | DVD! | Blu-ray! | UMD! | Soundtrack!
This raunchy teen comedy isn't the "supergood" laugh-a-second spectacular the hype would lead you to believe; a more apt title would be "just right." Director Greg Mottola and writers Seth Rogen and Evan Goldberg take a fairly thin premise--one very long night in which less-than-cool best friends Seth and Evan (Jonah Hill and Michael Cera, who share a very believable buddy rapport) attempt to deliver booze to a party and hope to get lucky with their respective objects of desire--and milk it for what it's worth, no more, no less. Ribald repartée is the engine that drives the script, and the lead duo are nimble with the often-foul one-liners and fearless with the go-for-broke comic situations--as are Rogen, Bill Hader, and newcomer Christopher Mintz-Plasse in an amusing side story in which Seth and Evan's ultrageeky acquaintance Fogell, a.k.a. "McLovin" (Mintz-Plasse) takes an unexpected night-long joyride with two less-than-upstanding cops (Rogen and Hader). The pace does flag a bit as it goes along, making the film somewhat feel as long as the characters' night, but the performers' energy and impeccably assembled '70s funk soundtrack carry the film to a satisfying, surprisingly touching finish.
D V D
The Astronaut Farmer (PG)
Movie:
; Disc:

BUY on Amazon: Poster! | DVD! | Blu-ray! | Soundtrack!
Never mind that this fairly straightforward story of a southern farmer (Billy Bob Thornton) who obsessively pursues his dream of launching into outer space is a departure for the eccentric fraternal filmmaking pair of Michael and Mark Polish--its unironically square, Capra-esque, shamelessly feel-good Americana vibe is a departure from this very time period. But what could easily have come off as preposterous or, worse yet, downright corny is made rather poignant and genuinely uplifting and inspiring, thanks to the unwavering, unwinking commitment of the Polish Brothers and their actors. Thornton and Virginia Madsen do standout work, and more importantly share a very natural husband-wife rapport,that gives the film a solidly realistic emotional bedrock for the more fanciful elements of the story--which are, in turn, sold by the very impressive effects work. Everyone involved has full belief in the universal core of the material--a dreamer and his family--and the pure sincerity makes even the most skeptical of viewers believe that a simple farmer can, indeed, launch a rocket into space.

The probability of something like the movie's course of events actually taking place, however, is quickly debunked by NASA astronaut David Scott in a brief "conversation" featurette with him; however, he's just as quick to defend the film's flights of factual fancy in the name of old-fashioned entertainment. "How to Build a Rocket: The Making of The Astronaut Farmer" is a half-hour behind-the-scenes featurette that was obviously made for air on pay cable, but it's a solid making-of documentary that goes beyond the normal promo-minded special in offering a rather extensive look at all angles of the production. Similarly, the token gag reel also includes amusing outtakes from the talking-head EPK shoot in addition to bloopers from filming. Oddly excluded from the disc, however, are any trailers or TV spots.

Specifications: 2.35:1 anamorphic widescreen and 1.33:1 full frame; English 5.1 Surround; English, French, and Spanish subtitles; English closed captioning. (Warner Home Video)
The Hit
Movie:

BUY on Amazon: Poster! | DVD! | Blu-ray!
Writer-director Ryan Combs deserves some credit for attempting to make a film centering on a character in the hip-hop music industry who wants to make a positive impact in the inner city community. That core idea is probably how he was able to snag no less than Blair Underwood for the lead role of Hen (an apparent holdover from Combs's 1999 film Straight Out of Compton, in which the writer-director played the character), a former street hustler-turned-music mogul who wants to unite other rap record labels into a confederation apart from the big distribution conglomerates so as to keep their profits and make charitable contributions. A silly subplot about two up-and-coming rappers (DeRay Davis and Erick Nathan) who are unknowingly seeing the same woman (an amateurish Daya Vaidya) eats up valuable screen time from the always-commanding Underwood. Then again, he doesn't have much of anything to work with here; he easily outclasses everything else in this production by miles, whether his co-stars or Combs's direction and script, which for all of its declared noble intentions ends up devolving into gangster/mobster cliché, becoming no different from similar urban crime dramas that litter the video shelves--which goes a long way toward explaining why this film, which carries a 2004 copyright, is only seeing release now.

Specifications: 1.85:1 letterbox; English stereo. (Codeblack Entertainment)
Kung Fu Hustle Axe-Kickin' Edition (R)
Movie:
; Disc:

BUY on Amazon: Poster! | DVD! | Blu-ray! | VHS! | Soundtrack!
Stephen Chow's absolutely insane comic tribute to classic martial arts films and stars finally sees an official American release in its original, undiluted Hong Kong form, as this single-disc special edition restores splashes of blood and other bodily excretions that were digitally erased from the 2005 stateside theatrical release. Unlike the cases of a lot of Asian imports, the differences between the original and edited versions are fairly minimal, leaving the main drawing card for this DVD to be an assortment of new supplements. A couple produced by Comedy Central--a very brief interview segment with Chow and outtakes from this interview--are nothing special, but far more substantial are separate featurettes focusing on the film's fight choreography, period production design, and costume design, and a storyboard comparison for the hilarious knife-throwing sequence early in the film. Two features retained from the original DVD release round out the disc: a half-hour chat with Chow conducted by Asian Cult Cinema writer Ric Meyers, who does ask some insightful questions once you get past the fanboy fawning; and a "Clean Out Pig Sty Alley" DVD-ROM game.

Specifications: 2.40:1 anamorphic widescreen; Cantonese/Mandarin and English 5.1 Surround; French Dolby Surround; English and French subtitles; English closed captioning. (Sony Pictures Home Entertainment)
Pathfinder
Movie:
; Disc:

BUY on Amazon: Poster! | DVD! | Blu-ray! | Soundtrack! | Graphic Novel!
According to one of the numerous behind-the-scenes featurettes on the DVD, Marcus Nispel's Vikings-vs.-Native Americans adventure was originally conceived as a completely silent film, and watching the final film, one wishes that the concept were allowed to arrive on screen intact. One also kind of gets the sense that Nispel himself shares the sentiment, as he (with the spectacular aid of cinematographer Daniel C. Pearl) expends most of his energy crafting exquisite, eloquent, and powerful images that alone do a more than adequate job of telling this simple story of a Norse-born, Native American-raised man (Karl Urban) helping his adoptive family defend their land and themselves from barbaric Viking invaders. All basic interest, to say nothing of excitement, is sapped whenever the big, brutal battle sequences come to a halt and inane dialogue takes over. A romantic subplot between Urban and the female lead, Moon Bloodgood, feels even more forced than most love stories in action films; instead of adding emotional stakes to the mayhem, it's a tedious distraction that kills any momentum the film comes close to building.

Although the film was far from a hit, not to mention it obviously wasn't a pet project for the studio (the film's release was pushed back more than once), Fox has assembled a nice DVD treatment for the film--or, rather, treatments, as the R-rated theatrical cut and a longer (by 7 minutes) unrated director's cut are available separately. Both editions feature a serviceable commentary track by Nispel and about ten minutes worth of understandably excised scenes with optional Nispel commentary. The unrated disc has six behind-the-scenes featurettes, all clocking in at around the five-minute range. While these segments, covering a variety of aspects of the production from the conception, shoot, design, and stunts to Nispel on the set and a spotlight on actor Clancy Brown (who plays the villain), are fairly informative, they don't cut too much deeper than your standard EPK promo materials--and, indeed, these segments originally appeared at the MySpace Trailer Park page to promote the theatrical release. More interesting and insightful is the four-minute concept trailer that Nispel and producer Mike Medavoy used to drum up investor interest. Shot in a day, this impressive short does play up what would be the final product's best qualities: powerful images and brutal action. Needless to say, the concept trailer features not one word of dialogue.

Specifications: 2.40:1 anamorphic widescreen; English DTS; English 5.1 Surround; French and Spanish Dolby Surround; English and Spanish subtitles; English closed captioning. (20th Century Fox Home Entertainment)
TMNT (PG)
Movie:
; Disc:

BUY on Amazon: Poster! | DVD! | Blu-ray! | HD DVD! | Soundtrack! | Video Game!
This spring's hit CG animated take on Kevin Eastman and Peter Laird's venerable cult comic creations Teenage Mutant Ninja Turtles was, in my estimation, the first big-screen iteration of the brand to truly deserve to carry the name. Whereas the jokey live action franchise of the early '90s never passed up an opportunity to pander to the kiddies at the expense of the original source material's gritty and mature atmosphere, director Kevin Munroe finds the right balance between all-ages accessibility and hard-hitting martial arts action.

Munroe's enthusiasm for the property and this particular film comes through in his informative feature commentary, and Warner Home Video has taken similar care in assembling this fully-loaded platter, which includes both the widescreen and full-frame versions of the film. A selection of deleted scenes include a comic-book style alternate open and an extended ending in which Casey Jones (voiced by Chris Evans) proposes to April (Sarah Michelle Gellar); all of the excised footage is in varying stages of completion and is accompanied by commentary by Munroe (which, unfortunately, cannot be turned off). There are also storyboard comparisons and test footage for a couple of key sequences as well as brief but not insubstantial featurettes on the imaging and animation style and the voice cast. Much like the film proper, the DVD package should please kids and adult fans alike.

Specifications: 2.35:1 anamorphic widescreen and 1.33:1 full frame; English, French, and Spanish 5.1 Surround; English, French, and Spanish subtitles. (Warner Home Video)
TV Sets
Dallas The Complete Seventh Season
Disc:

BUY on Amazon: Poster! | DVD! | Blu-ray!
Dynasty The Second Season
Disc:

BUY on Amazon: Poster! | DVD! | Blu-ray!
The 1983-1984 season of CBS and Lorimar's venerable nighttime soap Dallas marks the long-running Texas saga's last hurrah before ramping up to its inevitable--and, in this series' case, most infamous--shark-jumping: the following year marked the single-season run of a miscast Donna Reed unimpressively taking over the role of Ewing family matriarch Miss Ellie Ewing from Barbara Bel Geddes (who was wooed back for season nine and beyond), and then the opening of season ten notoriously wrote off the entirety of the ninth season as one big dream (and, hence, wrote off whatever dramatic credibility the show ever had). So the five-disc set covering season seven is one to savor, as it finds all cylinders firing in that engine of salacious scandal known as Southfork. Miss Ellie falls for Clayton Farlow (Howard Keel), ex of her daughter-in-law Sue Ellen (Linda Gray), who in turn has a fling with a boy toy ("special guest star" Christopher Atkins, whose horrendous non-acting actually adds to the entertainment value)--which, of course, doesn't amuse husband J.R. (Larry Hagman), who continues to make life a living hell for archrival Cliff Barnes (Ken Kercheval) and anyone who stands in his way, blood or other ties be damned. Meanwhile, do-gooder Ewing supercouple Bobby (Patrick Duffy) and Pam (Victoria Principal) divorce and move on as best they can with others--respectively, Jenna Wade (Priscilla Presley) and Mark Graison (John Beck). And that's still not covering various other affairs, who's-the-daddy? drama, blackmailing, mechanical bull riding contests (!), corporate espionage, and fisticuffs that all somehow culminate in a season-ending cliffhanger that leaves Bobby taking a few gunshots to the back.

On the flip side, the 1981-1982 season of what would become Dallas's archrival, ABC's Dynasty, is when the Aaron Spelling production would fully come into its own, and that is apparent right from the opening credits: the white typeface of season one is now the familiar, gleaming yellow; and Bill Conti's theme has been given the more pronounced and grandiose trumpet-led melody line that is a television icon in itself. Gone are virtually all of the working class characters of the first season, and hence any pretensions toward serious dramatic examination of social class strata. In their place is shameless, glitzy, glossy, over-the-top, sudsy melodrama, whose arrival comes largely in the bitch-tastic form of Joan Collins as oil tycoon Blake Carrington's (John Forsythe) first wife Alexis, who quickly wreaks havoc in Blake's life and just about the whole of the city of Denver. Also arriving to stir the pot is younger vixen Sammy Jo Dean (Heather Locklear), niece of Blake's current wife Krystle (Linda Evans); Sammy Jo's storyline is probably the most emblematic of Dynasty's change in direction--she seduces into marriage no less than... Blake's gay son Steven (Al Corley). Births, blackmail, kidnappings, marriage, adultery, suicide attempts, and one helluva catfight between Alexis and Krystle--this is guilty pleasure television at its most scrumptiously sinful.

As with previous Dallas releases, Warner hasn't done any cleaning up to the twenty-year-plus-old episodes, but better to have them released in obviously aged condition than not at all (as is the apparent fate of Dallas's sister show Knots Landing, further season sets of which are sadly not on the release schedule for the foreseeable future). This doesn't mean that the studio didn't put any effort into this release; on disc five is a very informative featurette that pays much-deserved tribute to the music of the show, from Jerrold Immel's timeless theme to the largely unsung big-screen-ready scoring by various hands over the years, in particular multiple Emmy winner Bruce Broughton.

Paramount, on the other hand, in taking over the Dynasty license from Fox, has streamlined the set in more way than one. Thanks to an interlocking, stacked space-efficient design, no fewer than six discs fit in a case that is roughly the same width as a standard, single-disc Amaray. Unfortunately the DVD producers have let this slimmed-down mentality infect their thinking as the only thing passing for an extra is a rather half-assed "family tree" that only links eight characters. Given what a milestone season this is--one could argue this is the true beginning of the series--where is an episode commentary by Collins or creators Esther and Richard Shapiro, or at the very least some sort of interview or featurette with their thoughts on this landmark, turnaround year? Hopefully the next season set will boast at least an array of supplements comparable to the commentaries and character spotlights Fox included for season one.

Dallas specifications: 1.33:1 full frame; English Dolby Digital mono; English subtitles. Dynasty specifications: 1.33:1 full frame; English, Spanish, and Portuguese Dolby Digital mono; English, Spanish, and Portuguese subtitles; English closed captioning. (Dallas: Warner Home Video; Dynasty: CBS DVD/Paramount Home Entertainment)
Desperate Housewives The Complete Third Season: The Dirty Laundry Edition
Disc:

BUY on Amazon: Poster! | DVD! | Blu-ray! | Soundtrack! | Book! | Cookbook! | Video Game! | Board Game!
While one waits for the resolution of the big season three cliffhanger--no, not if neighborhood slut Edie Britt (Nicollette Sheridan) survived an apparent suicide attempt; the big mystery is if the disturbingly gaunt-looking Teri Hatcher will eat a sandwich and gain an ounce or two--now's a good time to revisit the whole 2006-2007 creative rebound from the wildly uneven, overpopulated, and underthought season two. (Seriously, how could creator/executive producer Marc Cherry add someone as terrific as Alfre Woodard as a series regular and leave her virtually unconnected to the core cast with virtually nothing to do before hastily writing her out?) From the get-go, the most glaring mistake of the 2005-2006 season is righted: the new character at the center of the focal plot arc, mysterious dentist Orson Hodge (Kyle MacLachlan), is firmly entrenched in the existing canvas by doing no less than marrying one of the titular housewives, namely the widowed Bree van de Kamp (Marcia Cross). Cross's sensitive real-life pregnancy necessitated that storyline--another murder mystery--to be resolved well short of season's end, but there's plenty more "dirty laundry" to savor: whether Susan Mayer's (Hatcher) divided affections between new fiancé Ian Hainsworth (Dougray Scott) and amnesiac old flame Mike Delfino (James Denton); freshly divorced Gabrielle Solis (Eva Longoria) being romanced by now-wealthy former neighborhood kid (and Mike's long-lost son) Zach Young (Cody Kasch, in a nice use of the show's history) and then sinking her hooks into a mayoral candidate (John Slattery); Edie falling for Gabi's ex-hubby Carlos (Ricardo Antonio Chavira); Lynette Scavo (Felicity Huffman) feeling a growing attraction to her restaurant's new chef (Jason Gedrick) while her husband Tom (Doug Savant) recuperates from a back injury; and, in the season's best episode, Tom's drama with his annoying babymama (Kiersten Warren) comes to a bloody end at a supermarket. Cherry also has the sense to cut short certain elements that don't work: namely, the bland character of Edie's "hunky" teen nephew Austin (Josh Henderson), who is sent packing midseason--but not without leaving behind the seeds (in every sense) for some juicy future storyline involving Bree and her daughter Danielle (Joy Lauren).

There are no commentary tracks on any of the episodes, but Cherry does talk over the brief collection of fairly inconsequential deleted scenes. More detailed thoughts on the season by Cherry and the cast are given in two brisk but insightful featurettes, "Desperate Moments: Reflections on a Season" and "Cherry-Picked: Marc Cherry's Favorite Scenes." Behind the scenes looks come courtesy of a routine blooper reel and two featurettes: "Here Comes the Bride," which covers the design of the season's three wedding ceremonies; and "On Set with Eva." The latter may seem like worthless celebrity fawning judging by the title, especially considering Longoria's off-screen engagement and nuptials garnered substantial press during this season, but it's an amusing and honestly overdue spotlight on the cast member who is the most unsung in terms of acting ability and fierce comic prowess. The best supplement, though, points out how this good set could have been a great one: a featurette in which a highly amused Cherry takes his first look at footage from the first episode of the Argentinean novela version of the show, Amas de Casa Desesperadas. Considering this is not so much an adaptation than a verbatim, Van Sant-style shot-for-shot redo, it would have been wonderful to include the entire pilot episode of this version with optional Cherry commentary track. (Are you listening, producers of the future season four set?)

Specifications: 1.78:1 anamorphic widescreen; English 5.1 Surround; Spanish Dolby Surround; English subtitles. (Buena Vista Home Entertainment)
The Simpsons The Complete Tenth Season
Disc:

BUY on Amazon: Poster! | DVD! | Blu-ray! | Soundtrack!
Like the series proper, Fox's series of DVD season sets for the animation institution The Simpsons is remarkably consistent in its excellence; the tenth go-round is no exception. The 23 episodes that make up the 1998-1999 season do have their share of highlights on their own, from the first non-Halloween themed anthology episode ("Simpsons Bible Stories") and the family going to Tokyo to a memorable "Treehouse of Horror" tale about a killer toupée and Homer becoming a found artist to the final appearance of the late Phil Hartman as Troy McClure.

Given the reliably high quality of the show--and how producing it is a year-round operation--creator Matt Groening and company would be forgiven for giving a bare minimum effort to the supplements, but, again, they have maintained the high bar they set from season one. A studio tour is the theme for the box art, liner notes, and menu design, and while they are amusing and impressive to general audiences, they are even more so for those of us familiar with the Fox studio lot, on which the designs are based. There are commentaries on all of the episodes, all of them featuring executive producer/show runner Mike Scully, most of them featuring Groening, and one including guest star Mark Hamill. Deleted scenes and multi-angle looks at animatics and storyboards are included for nearly all of the episodes. Disc four of the set houses most of the special features, most intriguing of which is a look at the design process for the animated disc menus. TV ads for Butterfinger and the Australian snack chip CC's, a sketch gallery, a montage of the hilarious crank calls to Moe's Tavern over the years, and a deleted musical number from The Simpsons Movie round out another superlative set.

Specifications: 1.33:1 full frame; English 5.1 Surround; French and Spanish stereo; English and Spanish subtitles; English closed captioning. (20th Century Fox Home Entertainment)
Ugly Betty The Complete First Season: The Bettyfied Edition
Disc:

BUY on Amazon: Poster! | DVD! | Blu-ray!
Exactly one year ago, some American television networks came to the conclusion that the future of stateside television lie in homegrown versions of the sudsy south-of-the-border staple known as the telenovela. Flash forward twelve months, and the network that built its entire lineup on the genre, upstart MyNetworkTV, has completely overhauled its schedule to be completely novela-free after suffering disastrous ratings; while ABC has a Golden Globe-winning, multiple Emmy-nominated, Thursday night tentpole in its adaptation of the much-celebrated (and -remade) Colombian novela Yo Soy Betty, la Fea (I Am Betty, the Ugly). Why did Ugly Betty become an instant runaway success where other shows failed? The reasons are quite clearly spelled out in the 23 episodes spread across Buena Vista's six-disc "Bettyfied Edition." Mere five-nights-a-week primetime scheduling does not a true novela make, nor does direct translation necessarily mean duplicating the genre's success in the American market--which Ugly Betty creator Silvio Horta quite obviously took to heart. Certain sensibilities and the storytelling pace has been adapted to the stateside weekly television norm but without sacrificing go-for-broke outrageousness and addictive twists of novela plotting--which have been embraced with equal parts heart and knowing tongue-in-cheek. It's a very delicate balance, and the main reason this intentionally overheated stew works is front and center on the box art: America Ferrera, who as the titular ugly duckling staffer at high fashion magazine Mode, brings the bespectacled, braces-sporting, walking fashion disaster Betty Suarez to life in every sense. Fearless in both tackling physical comedy and emotional vulnerability, Ferrera's Betty is a likable, fun, and relatably real center to all the outrageously amusing artifice around her.

Fans will not be disappointed by Buena Vista's jam-packed set. Commentaries by various principals ranging from Horta and pilot director Richard Shepard to cast members Vanessa Williams (who plays Mode's resident scheming viper Wilhelmina) and Eric Mabius (as Betty's womanizing boss Daniel) are provided on four episodes; with the exception of a disappointingly sluggish track in which Mabius is joined by a very tired-sounding executive producer/guest star Salma Hayek (whose passion for the project comes through nonetheless), these are as fun and funny as they are informative, exuding a live-wire energy that matches the show proper. A 20-minute reel of understandably deleted scenes is a nice treat, but grouping them all on the final disc is a bit of a baffling decision; it would have made more sense to have the scenes grouped with the episodes from which they were cut. A four-minute blooper reel is vaguely amusing but largely of the you-had-to-be-there variety. Best of all, however, are the behind the scenes featurettes. "Becoming Ugly" is a succinct but comprehensive look at how the show was adapted to American television; thank the television gods that the original approach--a half-hour-sitcom--was abandoned in favor of the one-hour dramedy-soap it is now. "À la Mode: The Style of Ugly Betty" is fairly self-explanatory, covering the quirky costume and equally distinctive production design of the series. Easily the most fascinating of the featurettes is "Green Is the New Black," a revelatory and downright astonishing look at the extensive use of green screen compositing on this show; one would have never guessed that just about all the scenes that do not take place in either the Mode offices or Betty's house are shot on all-green soundstages, with meticulously constructed CGI sets added in post. I guess Hayek picked up a few handy technical shortcuts and tricks after doing all of those movies with Robert Rodriguez.

Specifications: 1.78:1 anamorphic widescreen; English 5.1 Surround; Spanish Dolby Surround; English, Spanish, and French subtitles. (Buena Vista Home Entertainment)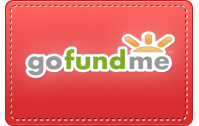 M O V I E S
In Brief
The Bourne Ultimatum (PG-13)

BUY on Amazon: Poster! | DVD Set! | DVD! | Blu-ray Set! | Soundtrack! | Novel! | Book on Tape! | Book on CD!
Rush Hour 3 (PG-13)

BUY on Amazon: Poster! | DVD Set! | DVD! | Blu-ray! | Soundtrack!
The last two entries in the summer three-quel glut provide two contrasting approaches to that most reliable of cinema cash-ins, the action sequel. Unlike most franchises, the Bourne series is one that's grown more assured and exciting with each successive installment, and unlike the implosions usually seen with the third go-round, director Paul Greengrass continues to up the ante for this wholly satisfying wrap-up to the saga of amnesiac spy Jason Bourne (Matt Damon, who has really settled nicely into the part of an intense action hero). The film hits the ground running right alongside Bourne as he continues to evade his government ex-employers (this time led by a terrifically cold David Strathairn) while searching for his true identity. This is one relentless chase from start to finish, with some terrifically suspenseful set pieces, expertly-staged smash-ups, and incredibly brutal fight scenes. As in the most previous installment, The Bourne Supremacy, Greengrass is a bit too enamored of the shaky, hand-held documentary-style camera work, rendering a lot of the action a bit too chaotic and dizzying visually, but that doesn't detract from the smart plotting, spot-on performances, and slam-bang action that ends this thrill-ogy on a series-best note.

The Rush Hour series is like the cinematic equivalent of an old, reliable piece of furniture: although it predictably brings comfort, age ultimately catches up with it, and is simply isn't as refreshing as it once was. And so goes the third installment of the mismatched, cross-cultural buddy cop action comedy series--Chris Tucker runs off his mouth as LAPD detective James Carter; Jackie Chan pulls out some nimble martial arts moves (though maybe not quite as impressive as in his younger days) as Inspector Lee. By now director Brett Ratner and writer Jeff Nathanson know that just as long as these elements are in place, not much else matters to the masses, and as such they've put in the bare minimum effort to come out with a releasable product. There's no point into going into much detail about the plot as it gives new meaning to the word "perfunctory" (not to mention the one big "twist" should be plainly obvious)--all one needs to know is the new locale is Paris, thus opening a new can of culture clash comedy. But as for the reliable ingredients, Tucker seems bored coming out of screen semi-retirement to dip into this well again, and Chan isn't given as many impressive set pieces to call his own. I doubt this will matter to most audiences as that certain expected comfort is still there, but it will be harder to deny the signs of creakiness.
Bratz (PG)

BUY on Amazon: Poster! | DVD! | Blu-ray! | Soundtrack!
The laughs began early at this press screening--actually long before the film proper started unspooling: whenever someone received the press notes, reading the running time on the front page inevitably led to an exasperated exclamation of "110 MINUTES?!" (Yes, I did it myself.) Alas, that's about as funny and memorable as the evening's entertainment got. I can say that these 110 minutes are never exactly boring, but this 'tween-targeted girl power romp is the ultracommercialized result of taking a lucrative doll line and feeding it through the Disney Channel actress-singer hyphenate starlet machine. Never mind the trite and fairly unconvincing messages of staying true to oneself and rebelling against the high school clique system (the mission of the four titular BFFs, played by Nathalia Ramos, Skyler Shaye, Logan Browning, and Janel Parrish) when this is as assembly line a product as most entertainment packaged for the 'tween set: lots of corny situations hammily acted in garish proto-slut outfits with numerous musical performance numbers featuring heavily processed vocals, all in the service to empower young girls... to rush to the nearest retailer to pick-up the tie-in dolls, CDs, and fashion accessories so as to fit in with all the "cool" kids.
Chak De! India (Come On! India)

BUY on Amazon: Poster! | DVD! | Blu-ray! | Soundtrack!
This inspirational drama about the Indian Women's National Hockey team opened the inaugural India Splendor film and arts festival in Los Angeles, and it is an understandable choice: a major title from a major studio (Yash Raj Films) with a major star (actually, just about the biggest there is, Shahrukh Khan), and it has a strong Indian nationalist message. But the message and the language are just about the only things distinctly Indian about the exercise, which is a very familiar, very formula underdog sports movie with nothing to distinguish it from similar, equally slick Hollywood product--except for maybe a Bollywood-norm run time of 150 minutes. There are no song numbers, and while I don't necessarily think an Indian film needs them to be good (see Rituparno Ghosh's Raincoat, for instance), director Shimit Amin does little outside of faceless technical precision to compensate for those lost jolts of energy. There is not a compelling character or performance among the young actresses of varying acting experience, but in all fairness to them, they are stuck playing stock types: the violent one, the young one, the glory hog, et al. Khan is unusually detached, but then his autopilot effort fits the unchallenging role of a hardass coach looking for personal redemption. The very routine paces are a disappointment coming from writer Jaideep Sahni, who penned the cool 2006 con caper comedy Bunty aur Babli (Bunty and Babli) and, most memorably, Ram Gopal Varma's 2002 gangster epic Company.
Daddy Day Camp (PG)

BUY on Amazon: Poster! | DVD! | Blu-ray! | UMD!
While Danica McKellar is busy extolling the virtues of mathematics to young females of America, her erstwhile Wonder Years leading man Fred Savage can be found toiling for a far less noble cause: making his feature directing debut with this made-for-basic-cable-level sequel to the Eddie Murphy vehicle Daddy Day Care. Murphy, never one to pass up an easy paycheck to phone in a family film, is nowhere to be found here, which says a lot right there about this creaky enterprise; who else would assume his former role of Charlie Hinton but he who apparently never passes up any type of paycheck, Cuba Gooding Jr. If Murphy sleptwalk through the first film, then Gooding takes the character to the nth degree in the opposite direction, desperately mugging his way through endless gross-out vomit and toilet gags as Charlie and his flatulent sidekick Phil (Paul Rae, taking over for the first film's Jeff Garlin) expand their day care business to include a summer camp populated by some of the most annoying child actors ever to get a big-screen break. Savage's direction is straight outta sitcom, which is probably more than the atrocious script deserves.
Descent

BUY on Amazon: Poster! | DVD! | Blu-ray!
Usually when an established star takes up indie film producing, the project is nothing more than a mainstream entertainment produced on a low budget. Leave it to Rosario Dawson--who got her start with Larry Clark, after all--to go completely broke with her first effort as producer, writer-director Talia Lugacy's grim and unsettling story of a young college student's (Dawson) path from victimization to vengeance. But this is hardly your typical Hollywood revenge yarn, as Lugacy shows in the most bold terms how the pursuit of payback doesn't quite offer such an easy catharsis and is, as the title suggests, less a journey of redemption than a downward spiral. The film is often grueling to watch, particularly during two scenes of extreme violence (this film, had it been rated, would not only have been an NC-17 but a very hard one at that), but what keeps the film from becoming an exploitative exercise in nihilism is the humanity brought by its producer-star. Even if her character's post-attack transformation isn't exactly fleshed out on the page (Lugacy perhaps does too good a job of recreating the drug-, booze-, and sex-addled haze of her lead character's liberation), Dawson, armed not with a whole lot of dialogue but her endlessly eloquent face, makes each note of the character's journey pierce, whether with pain or ecstasy. The film's conclusion is shocking, exhausting, and overwhelming in the most appropriate way, but most effectively not in its brutality but in the indelible closing shot of Dawson's face.
El Cantante (R)

BUY on Amazon: Poster! | DVD! | Blu-ray! | Soundtrack!
Hector Lavoe was a major contributor in creating what is now the signature salsa sound in the 1970s, but for all his creative and performing genius, he was notoriously self-destructive, which paved the way to him contracting and ultimately succumbing to AIDS in 1993. Given that tragic hook plus the fact that Lavoe's familiar musical style is now such an ingrained part of the contemporary pop music fabric, he's a rich subject for a biopic. Leon Ichaso's film, however, is not that biopic. Presumably at the behest of producer-star Jennifer Lopez, El Cantante is not so much about Lavoe (played here by Marc Anthony) than his long-suffering wife Puchi (Lopez), who needlessly frames the film with a flashback-heavy talking head interview conceit. The device provides plenty of illumination as to what makes Puchi thinks and feels--not to mention gives Lopez a chance to remind that it was indeed her acting that initially shot her to stardom--but the film's ostensible subject, Lavoe, is a veritable cipher. Anthony is game, and he indeed pours his heart, soul, and formidable pipes into the musical performances, offstage there's nothing more to the script than showing what a destructive addict he was. Puchi talks about her husband's sense of humor, but no trace of personality is ever shown, for Ichaso and his writing collaborators never allow him to be much more than a voice with substance abuse issues, not a person.
Hot Rod (PG-13)

BUY on Amazon: Poster! | DVD! | Blu-ray! | Soundtrack!
One wouldn't be mistaken if one immediately pegged this product of the Saturday Night Live factory as 90 minutes of stupidity, as it's hard to argue that it isn't. That said, the stupidity does often fall in that "stupid-funny" category though not necessarily due to anything involving the unabashedly inane plot: would-be daredevil Rod (Andy Samberg) attempts dangerous stunt to raise money for his stepfather's (Ian McShane) life-saving heart transplant--so he can live to kick his ass. Okay, so maybe the premise does have some stupid-funny value, but most of the amusement comes from director Akiva Schaffer's random digressions, be it a background character who shows up at odd intervals to do the most unerotic bump and grind imaginable, or a scene that suddenly breaks into a bizarre remix of a simple two-word line of dialogue. These often bewildering distractions are welcome since Samberg proves to be less than big screen-ready (hardly surprising, given his most notable SNL work has come in music video shorts and not any sketch work) while the one star who can do more, Isla Fisher, is really wasted in the token girl role; someone give her a juicy comic part like she had in Wedding Crashers, stat!
I Know Who Killed Me (R)

BUY on Amazon: Poster! | DVD! | Blu-ray! | Soundtrack!
Lindsay Lohan is such an easy punching bag for her offscreen antics that it's dismaying that this genuinely talented young actress's onscreen career choices haven't done anything to help the cause. The rather artful one-sheet design hints at this thriller's one quality of vague interest, which is director Chris Sivertson's sporadically intriguing visual style. But there's only so much he can do to dress up this slow, unsuspenseful, sometimes laughable exercise which finds Lohan trying really, really hard to prove she's all grown up by playing a foul-mouthed, chain-smoking, sexually uninhibited stripper who is a dead ringer for a demure young student who was abducted by a serial killer--or are the stripper and the student, in fact, two halves of the same person? It's hard to care when the stripper is so one-note unpleasant, and the student gets barely enough screen time before being strapped onto a torture table; not helping is that the best that can be said of Lohan's performance(s) here is that her shockingly haggard appearance works for the role (the stripper one, that is). I take that back--she deserves a little credit for maintaining a straight face when she uses her metal cybernetic hand prosthesis (don't ask) as a weapon against the bad guy and to achieve rescue feats.
The Invasion (PG-13)

BUY on Amazon: Poster! | DVD! | Blu-ray! | Soundtrack!
Rarely does a game of "spot the reshoot" on a troubled production come quite as easy as it does in this reworking of the time-worn Invasion of the Body Snatchers tale. For much of the run time, director Oliver Hirschbiegel and writer David Kajganich operate on a slow burn as a psychiatrist (Nicole Kidman) finds everyone around her acting uniformly sedated and dead-eyed in the wake of a space shuttle crash--the pods that are most commonly associated with the body snatcher concept are reduced to a slimy layer of film, as actually the news reports that are constantly being shown in the background are more where their interests lie: an exploration of how conformity and, hence, harmony via alien infection may not necessarily be a bad thing for the world. All of that more or less goes out the window once the climax hits; in the home stretch, one expects the film to ramp up the pace, but the mode of filmmaking so dramatically changes from Hirschbiegel's more subdued, moody sensibility to what are obviously the slam-bang reshoots done by the Wachowski brothers and James McTeigue that it's startling; the shooting and editing styles so radically differ as the subtle crescendo of fear as chronicled in closeups of Kidman's face abruptly make way for hordes of rampaging infection victims, car chases, and explosions. In trying to graft on the traditional popcorn thrills in something apparently conceived as a more cerebral look at the concept's societal ramifications, the film winds up not doing either concern much justice.
The Last Legion (PG-13)

BUY on Amazon: Poster! | DVD! | Blu-ray! | Soundtrack! | Novel! | Book on Tape! | Book on CD!
Say what one will about Hindi cinema superstar Aishwarya Rai's English-language career choices, one definitely cannot accuse her of not attempting some variety. First came the obligatory Bollywood homage Bride & Prejudice; then the much smaller-scale fantasy/romance The Mistress of Spices; then the domestic abuse drama Provoked: A True Story; and now this lavish action-adventure. Rai displays a heretofore unseen flair for fight scenes as one of the titular last legion, alongside no less than Colin Firth and Ben Kingsley, out to protect and safely restore a young Roman emperor (Thomas Sangster) to his thrown. Director Doug Lefler cut his teeth on the tube on Hercules: The Legendary Journeys, and the numerous swordfights with the occasional playful touches more than recall that show; there's also quite a bit of Lord of the Rings hangover on display here, and numerous shots of the core legionnaires marching along grassy hills while looking upward do nothing to shake that. Lefler would have better off aiming more toward the former than the latter, as while the swashbuckling content is engaging enough on a popcorn level, the attempts at any sort of epic heft (aside from Patrick Doyle's stirring score) fall way short of the mark; a late-coming romantic angle between the chemistry-free pair of Firth and Rai is remarkably forced, even if easily foreseen from the jump. The performances by everyone in the top-notch cast are no better than perfunctory--which is probably the most apt word to describe the film as a whole.
Marigold (PG-13)

BUY on Amazon: Poster! | DVD! | Blu-ray! | Soundtrack!
When writer-director Willard Carroll's east-meets-west Bolly-Holly blend was first announced a few years ago, the plan was for a major American actress to carry this light story of a spoiled Hollywood starlet who finds love and, more importantly, herself when forced to do a Bollywood film while stranded in India. Names like Gwyneth Paltrow were bandied about; Carroll ended up getting... Ali Larter. Not exactly the huge name they were hoping for (even if factoring in Larter's recently renewed, Heroes-fueled heat, which probably explains why this film is only now being released after spending ample time on the shelf), but Larter proves to be an especially smart cast on a meta level as the character of Marigold Lexton is a once-rising star whose career has hit a stall. She's also rather good here, playing both the bitch and the mellowed-out woman in love fairly convincingly.

Seeing how the project ultimately turned out, it's easy to understand why a bigger stateside name didn't bite. First there is the matter of the leading man, Salman Khan, playing a choreographer who falls in love (over the course of a single 45-second montage, it seems) with Marigold. Khan is one of the big names in Bollywood whose appeal continually eludes me, and here he simply proves that he is just as much a bafflement in English as he is in Hindi. Sincerity has never been Khan's strong suit (that is, if he even has one--aside from peeling off his shirt, that is, which he actually never does once here), and given that the second half of this sketchily-written film is solely dependent on that and his rapport with Larter--and there is below-zero chemistry here--the film ends up a tedious, if sometimes beautifully shot (by brilliant B'wood cinematographer Anil Mehta), bore. The music numbers could have been a redeeming jolt of energy, but they actually are in short supply as a whole and virtually disappear in the second half. However, the ones that are here are woefully uninspired; the usually awesome composing team of Shankar-Ehsaan-Loy, who have reliably turned in some superlative work in even the most mediocre of films, seem to have given Carroll leftovers from their scrap bin for him to mangle in his ho-hum picturizations, robotically performed by Larter and Khan, who has never been anything better than an adequate dancer on his best days, making his casting as some brilliant choreographer even more head-scratching (where is Hrithik Roshan where you need him?). It pains me to think that a number of viewers unfamiliar with but curious about Bollywood cinema will check this out and then be turned off to give the far more vibrant and exuberant real deal a chance.
Skinwalkers (PG-13)

BUY on Amazon: Poster! | DVD! | Blu-ray! | Soundtrack!
Never mind "skinwalkers"--it's just a fancy way of saying "werewolves," two groups of which--one a motorcycle gang who enjoys the bloodlust; the other, a group who wants to be freed of their perceived curse--battle over a young half-breed at the center of a prophecy. Despite the core concept, this not so much horror than action; obviously influenced by the success of Len Wiseman's Underworld franchise, this is less about traditional werewolf action than gunfights. While Stan Winston has, as usual, cooked up some interesting creature make-up effects, director James Isaac isn't the sleek stylist that Wiseman is, and as such this remarkably average film--despite the presence of some known faces as Elias Koteas and Rhona Mitra--is indistiguishable from either the horror or action product that routinely comes out of the straight-to-video pipeline.
Stardust (PG-13)

BUY on Amazon: Poster! | DVD! | Blu-ray! | Soundtrack! | Novel! | Book on CD!
Don't be fooled by the lackluster trailer, which paints this fantasy adventure as being in the staid and wholesome Narnia mold--the feature itself is a lot more fun than that. Matthew Vaughn makes a terrific jump from the down-and-dirty indie trenches of a Layer Cake to big-studio fantasy with this adaptation of Neil Gaiman's enchanting tale of a lovelorn teen (Charlie Cox) and fallen star (Claire Danes) who are a pursued by a wicked witch (Michelle Pfeiffer) seeking eternal youth and a ruthless prince (Mark Strong) wanting to claim his crown. What the marketing hides behind the expected attention-grabbing effects work is the real balance of smarts and non-snarky wit with real affection for the sincerely-handled genre tropes. The result is romantic without being sappy, truly magical without being corny, with just the right amount of humor for levity. Danes (sporting a Paltrow-level Brit accent) and Cox make a delightful pair of romantic heroes, but most of the fun lies in the supporting ranks, namely Pfeiffer, who excels in her second and more satisfying witchy woman of the season; and Robert DeNiro, a shameless crowdpleaser as the captain of a pirate airship--a role that more or less sums up just how unusual and alive the film is.
Underdog (PG)

BUY on Amazon: Poster! | DVD! | Blu-ray!
"One nation. Under dog." The tag line is simply brilliant, but that's about the only thing remotely associated with this film that would classify as such. Cross the beloved cartoon canine superhero with Disney's seemingly endless Air Bud franchise, and the result is this flat, rote cutesy critter adventure that will only really captivate the youngest of kiddies; not even having a game Jason Lee supply the voice of our hero can disguise the fact that the character's unique charms are almost entirely lost when translated to a real-world, live action animal. Peter Dinklage and Patrick Warburton appear to have a little fun here as villainous mad scientist Simon Barsinister and his oafish henchman Cad, respectively, but they are likely the only adults around who will find much to savor here--that is, except for weary parents who will have a passable virtual babysitter for the young 'uns when this one hits DVD.
D V D
Jaan-E-Mann: Let's Fall in Love... Again (Beloved: Let's Fall in Love... Again)
Movie:

BUY on Amazon: Poster! | DVD! | Blu-ray! | Soundtrack!
Irresponsible wannabe movie star (Salman Khan) wants an easy way out of paying his ex-wife (Preity Zinta) alimony, so he schemes to fix her up with a geeky, sprung old college acquaintance (Akshay Kumar) of hers in hopes that she will remarry. But this is Bollywood after all, so numerous complications lead to laughs and tears and song interludes, here set against the increasingly popular B'wood shooting location of New York City. If writer-director Shirish Kunder's script is the usual over-the-top masala rom-com routine, he at least shows a lot of stylistic flair from the direction side, particularly with the musical sequences, which are more plot-driven than the norm; especially effective is the inventively staged opening number, which efficiently and creatively sets up the back story. But leave it to the ever-grating Khan to render anyone's efforts moot; it would take only an actor of immense charm to make this character a viable point in this love triangle, and as usual he oozes more smarm than charm, and his meager acting skills render what is supposed to be a key emotional scene into one of more hilarity than any of his "comic" disguises (don't ask) do over the course of the film. Kumar and a rather underused Zinta have some appeal together, and one hopes they get to be paired in a film where something like Khan in an Elvis costume isn't around to interrupt their flow.

Specifications: 2.35:1 anamorphic widescreen; Hindi 5.1 Surround; English, Arabic, and Hebrew subtitles. (Adlabs Home Entertainment)
Pride (PG)
Movie:
; Disc:

BUY on Amazon: Poster! | DVD! | Blu-ray! | Soundtrack!
The success that eluded this fact-based drama about the first nationally-recognized African-American swim team during its theatrical run should come fairly easily in the home entertainment market. While the formula sports movie tropes of the script make Sunu Gonera's film a far more comfortable fit on the small screen, making the film a cut above the TV movie ilk is the big-screen-commanding performance of Terrence Howard as the Philadelphia Department of Recreation's swim coach Jim Ellis and the solid work put in by the supporting players, including Bernie Mac, Kimberly Elise, and a slew of talented up-and-comers (Kevin Phillips, Evan Ross, Nate Parker, Brandon Fobbs, Alphonso McAuley, and Regine Nehy) as the team members.

Whether intentionally or not, the supplement section of Lionsgate's DVD release actually shows how much more effective this film could have been. Included in the deleted scenes section is a much longer version of the film's climactic swim meet, which does a better job of building the dramatic tension and offers a far more satisfying and affecting resolution to the team and individual characters' journeys than the rushed, montage-heavy version that hit the big screen. Gonera does not address the adjustment, let alone the reasoning behind it, in his commentary track, which finds him falling in the too common trap of summarizing what is happening onscreen rather than what occurred while making it. Curiously, he also lets a number of his young stars slip by unnamed, which points up the DVD's largest shortcoming: a proper making-of documentary featurette, or at least something spotlighting the many fresh talents that are introduced here--not just the actors, but Gonera as well.

Specifications: 2.35:1 anamorphic widescreen; English 5.1 Surround; English Dolby Surround; English and Spanish subtitles; English closed captioning. (Lionsgate Home Entertainment)
TV Sets
Super Sweet 16: The Movie
Movie:
; Disc:

BUY on Amazon: Poster! | DVD! | Blu-ray!
My Super Sweet 16 Seasons 1 & 2
Disc:

BUY on Amazon: Poster! | DVD! | Blu-ray!
MTV's exploration of extravagant, parent-enabled adolescent self-absorption, My Super Sweet 16, has been a reliable performer for the network a number of years now, so it's not surprising that the network powers that be decided to use it as source material for one of their fledgling line of original movies. This franchise-expander finds a pair of lifelong best friends (Regine Nehy and Amanda "AJ" Michalka) have their friendship tested when the school's queen bee (Alyson Michalka) manipulates them into planning warring sweet sixteen parties. The potential is there for something along the biting lines of Mean Girls, but ultimately it becomes something more along the lines of Bratz (albeit far more effectively sincere here), as bubblegum BFF sentiment ultimately reigns supreme over raging teenage egos.

For a somewhat frightening but ceaselessly fascinating taste of the latter--and a sobering jolt of the reality of pampered teens' unreality--one has to look at the original series, whose first two seasons are now available in a two-disc set. Cringe as some truly monstrous soon-to-be-sixteen-year-olds boss their parents into spending exorbitant amounts of money in the name of being at the top of the popularity heap for the remaining two years of their high school experience. Paramount didn't really put much effort into this DVD release, which is a shame, as I would have loved to see a where-are-they-now feature on some of the series' now-graduated subjects. But then the gaudy tackiness of these over-the-top-and-out-of-the-atmosphere parties and egos pretty much speak for themselves.

The Super Sweet 16: The Movie disc includes some fairly useless deleted scenes and a "Best of MTV's My Super Sweet 16" feature, which is basically a glorified promo for the Seasons 1&2 set, which in turn counts as its only substantial extra... a "sneak peek" featurette on the movie.

The Movie specifications: 1.66:1 anamorphic widescreen; English 5.1 Surround; English Dolby Surround; Spanish subtitles; English closed captioning. Seasons 1 & 2 specifications: 1.33:1 full frame; English Dolby Surround; English closed captioning. (Paramount/MTV Home Entertainment)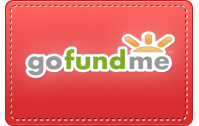 ---
We are a participant in the Amazon Services LLC Associates Program, an affiliate advertising program designed to provide a means for us to earn fees by linking to Amazon.com and affiliated sites
The Movie Report Archive/© Michael Dequina
All images and multimedia files are copyright their respective copyright holders and no rights are given or implied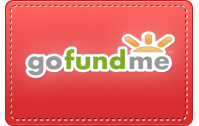 Please keep The Movie Report/
Mr. Brown's Movie Site alive
by generously submitting a PayPal donation.