2003

Another banner year at the box office and the promise of another stellar year to come was celebrated at ShoWest 2003, the 29th annual convention for the motion picture exhibition industry, held March 3-6 at the Bally's and Paris resorts in Las Vegas. The financial rebound of post-9/11 2001 spilled over into the 2002 calendar year, which not only marked another record year as far as dollar returns, but also the highest number of annual total admissions in nearly a half-century.

Despite the success of the recent past, as is always the case, the event's main concern was the future. Studios promoted their upcoming films through screenings, meals, exhibits and product reels. Companies peddling everything from new concession stand snack items to upholstery services and ticketing systems at the ShoWest trade show hoped to be the hot item featured at the multiplexes. Technology companies continued to give the hard sell to various state-of-the-art digital projection systems. And, last and certainly not least, a select group of on- and off-camera screen talent gave their careers some healthy promotion at the annual convention-capping glitz event known as the Final Night Awards Dinner and Banquet.
---
ShoWest 2003 Awards
ShoWest 2003 Movie Impressions
Inside ShoWest 2003
---
ShoWest 2003/© Michael Dequina
All images and multimedia files are copyright their respective copyright holders and no rights are given or implied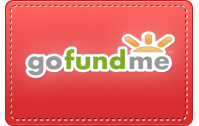 Please keep The Movie Report/
Mr. Brown's Movie Site alive
by generously submitting a PayPal donation.