BUY on Amazon:
MOTION PICTURE SOUNDTRACK CD!
Track Listing

DISC 1                               DISC 2

 1. Seasons of Love                   1. La Vie Boheme
 2. Rent                              2. I Should Tell You
 3. You'll See                        3. La Vie Boheme B
 4. One Song Glory                    4. Seasons of Love B
 5. Light My Candle                   5. Take Me or Leave Me
 6. Today 4 U                         6. Without You
 7. Tango: Maureen                    7. I'll Cover You [Reprise]
 8. Life Support                      8. Halloween
 9. Out Tonight                       9. Goodbye Love
10. Another Day                      10. What You Own
11. Will I?                          11. Finale A
12. Santa Fe                         12. Your Eyes
13. I'll Cover You                   13. Finale B
14. Over the Moon                    14. Love Heals


Much like how the first teaser trailer seemed to serve as a reassurance for faithful fans that Chris Columbus's screen adaptation of Rent was on the right track, so does the remarkably early release of the full soundtrack album, which Warner Bros. Records dropped in stores nearly a full two months prior to the movie's opening date. Unlike that teaser, however, the soundtrack album in no way feels exclusionary to newcomers to the material--in fact, if any listeners are likely to be offended, it would be the the rigid, die-hard purists, who would probably gripe at every last edit and rearrangement to Jonathan Larson's original stage score. While I am a fan of the original live production and the original 1996 Broadway cast recording, I also recognize that adaptation to film is exactly that--adaptation, and for the most part the adjustments Columbus has made to the text and producer Rob Cavallo have made to the arrangements appear to be smart ones. Of course, the true test of their work--and the actors'--is how it plays with the visual in the context of the entire film, but taken solely on CD, this fresh take on Larson's music is a moving, rousing, inspiring listen in its own right.

WARNING!
...spoilers ahead...



1.01 "Seasons of Love" - Tracie Thoms, Jesse L. Martin & The Cast
The first major deviation from the show occurs right off the bat, with the act two opener--and the show's most recognizable song--starting things off. This is a no-brainer change as the song is performed out of character as a scene-setter for the second act, which takes place over the course of a year; with no act and intermission break in a feature and hence the whole film taking place over a year, it's only fitting that it would be used to lull the audience into the spirit of the film with its most familiar tune. (That said, an early draft of the screenplay rather creatively solved the "out of character/narrative" problem for the song while retaining its original position in the lineup; it is somewhat disappointing to hear that idea was abandoned.) And while the song is the show's most ubiquitious and hence rather overplayed, this rendition is appealing and fresh, thanks to cast newcomer Thoms; her centerpiece solo soars, vocally conveying the transcendence of love that is the story's central conceit. Martin also impresses in his solo; it's all to easy to forget that this is actually the first time he's done it. Overall, this take doesn't take many liberties at all from the original recording or the stage version, which is a good thing given it derives a lot of its power from its simplicity.

1.02 "Rent" - Anthony Rapp (Mark), Adam Pascal (Roger), Jesse L. Martin (Collins), Taye Diggs (Benny) & The Cast
One ill effect of moving "Seasons" to the top of the film is that the title song is no longer the official opener. In the live production, the moment sung/spoken dialogue and recitative suddenly explodes into the drums and electric guitar intro of the first full-blown production number is a truly exhilarating, pull-the-rug-out-from-under moment. But then with the far punchier arrangement Cavallo has given the song for the film, this number should still pack a wallop. Rapp is in better vocal form than he was ten years ago, losing a bit of the novelty nasality that sometimes grated in the '96 recording, and Pascal is right with him every step of the way (in this number at least, but more on that later). There have been a number of edits to the song, most prominently the removal of the character of Joanne (Thoms), but the track smooths over the missing bits and never once feels choppy; if one doesn't know some bits are missing, one wouldn't notice.

1.03 "You'll See" - Taye Diggs (Benny), Adam Pascal (Roger) & Anthony Rapp (Mark)
Of the original cast, Diggs is the one who has gone on the most high profile career, yet the filmmakers have thankfully resisted any urge to beef up his role here as it is the smallest of the eight principal players--as evidenced by this, the closest thing resembling a big number for his character, which was and still is in fact a rather dry bit of exposition set to music. Actually, with the song being moved up a couple of spaces to acquaint viewers with the plot, the already brief number has been cut down further due to certain characters being removed from the scene. But Diggs makes the most of his brief spotlight moment, and his voice has noticeably matured and grown more smooth, not to mention he has cut down a bit on the talk-singing habit as heard on the '96 recording.

1.04 "One Song Glory" - Adam Pascal (Roger)
The first bit of turbulence comes, unfortunately, during one of the show's most important and powerful numbers, protagonist Roger's big "I Want" song. Pascal's voice is a lot rougher than it sounded ten years ago, and while that isn't an issue on harder-rocking tunes such as "Rent," it sounds nasally and whiny at best, completely shot at worst on this introspective song. Benefit of the doubt says that his awkward vocals here are an intentional part of a whole performance when paired with the visual, but he sounded more forceful and despairing in the '96 version. Also, this is the first spot where Cavallo's amped-up movie arrangements, with crunchier, rocked-out guitars on the choruses, feel not so much an improvement than Hollywood bombast; the spareness of the stage version added to its stark poignance.

1.05 "Light My Candle" - Adam Pascal (Roger) & Rosario Dawson (Mimi)
One of the biggest question marks going into the film was the casting of Dawson, a heretofore unknown quantity as a singer, filling the huge shoes of the Daphne Rubin-Vega, no less than barely-contained lightning in a bottle as the original Mimi (the Broadway cast recording doesn't even begin to do justice to seeing her perform the role live). Dawson erases doubts simply by going in her own distinct and equally valid direction, which is evidenced from this, her first major number. While Rubin-Vega was more rough-and-tumble and brash, Dawson has gone for a gentler, more youthfully teasing approach, which is perhaps more fitting for the screen since the character is, after all, supposed to be only 19 years old. Her voice may not have the raw power of Rubin-Vega's, but her warm and sweet voice adds a new dimension to the character. While he does strike a nice chemistry with Dawson, Pascal continues to struggle here with oddly haggard vocals; maybe the visuals will invalidate any doubts.

1.06 "Today 4 U" - Wilson Jermaine Heredia (Angel)
Of all the songs in Larson's stage score, this is the one that would most likely strike as dated, what with its synthesized technopop sound. Cavallo has corrected that potential problem for the film by pumping up the percussion and giving it an overall more funky Latin flair--which befits the character of Angel's saucy insouciance. Heredia seems to be straining a bit more to hit the high notes, but not for nothing did he win the Tony as he perfectly inhabits the role.

1.07 "Tango: Maureen" - Tracie Thoms (Joanne) & Anthony Rapp (Mark)
The most improved track here in comparison to the Broadway cast recording is this comically contentious duet pas de deux. Rapp's voice has clearly improved with age, as his comic delivery; Thoms's vocals and rapport with Rapp ("Rapp-ort"?) outdoes Joanne's Broadway originator Fredi Walker. This track is actually not only more complete than its counterpart on the '96 recording by including snippets of dialogue present on the stage but not on that CD, Cavallo has also added a longer and lusher tango interlude.

1.08 "Life Support" - Wayne Wilcox (Gordon) & Adam Pascal (Roger)
Considering how a lot of sung dialogue and recitative passages such as this one were apparently converted to spoken dialogue in the transition to film, the fact that this track was not is a bit odd as it has been severely truncated to running time of under a minute. Obviously it was retained to introduce the "no day but today" credo that will recur through the film, but one cannot help but wonder how awkwardly this snippet will play in the film.

1.09 "Out Tonight" - Rosario Dawson (Mimi)

1.10 "Another Day" - Adam Pascal (Roger) & Rosario Dawson (Mimi)
For me, the true test of anyone who tackles the role of Mimi is the continuous one-two punch of these numbers, and Dawson not only passes the test, she blows away any expectations and could very well have a hit single here. Dawson knocks the signature anthem "Out Tonight" out of the park with her own brand of sexy sass, and Cavallo's harder-rocking arrangement matches her fire. One minor lyric change ("New Year's Day" in the place of "Christmas Day," reflecting the expanded time frame of what was act one in the stage production) fits in smoothly. If "Out Tonight" tests a portrayer's grasp on the carefree, carpe diem joie de vivre that is Mimi's essence, then "Another Day" is the first major dramatic test, and Dawson, doing a decent approximation of Rubin-Vega's rasp, deftly handles the delicate balance between Mimi's gentle pleading and her simmering, about-to-boil-over frustration. This number was always one of Pascal's best moments, and indeed it still is; the added wear and tear on his voice actually enhances his anger. The epic climax of the song, with other voices joining Mimi's in trying to convince a bitter, disbelieving Roger that there is "no day but today" loses none of its power here; if staged properly, it should make for a great movie moment.

1.11 "Will I?" - Aaron Lohr (Steve), Wayne Wilcox (Gordon), Rosario Dawson (Mimi), Adam Pascal (Roger) & The Cast
On the whole, this simple, heartbreaking round has hardly been touched in a music sense, but there is one crucial and wise difference: the key individual voices are spotlighted more strongly, thus adding an individual character dimension to this expression of universal despair and ironically shared isolation.

1.12 "Santa Fe" - Jesse L. Martin (Collins)
Of the six returning cast members, Martin impresses the most overall, and this showcase number shows why. His voice is in fine form, and while staying true to Larson's evocative melody, he throws in some soulful riffs that make this take almost feel like an entirely new song.

1.13 "I'll Cover You" - Wilson Jermaine Heredia (Angel) & Jesse L. Martin (Collins)
Not much, if anything, has changed in this key love duet from stage to screen. There is some punchier percussion, but overall it's the same bouncy, bubbly, sweetly romantic declaration of devotion it always has been, and Heredia and Martin's voices still blend beautifully.

1.14 "Over the Moon" - Idina Menzel (Maureen)
Two major numbers from the stage ("We're Okay," a solo for Joanne; and the big ensemble piece "Christmas Bells") are skipped over, heading directly to what is easily the most disappointing track on the album. Maureen's unintentionally comic protest piece always plays somewhat awkwardly out of context, but on the original Broadway recording, one can at least be in awe of Menzel's powerhouse pipes and exuberant energy. Perhaps she was instructed to tone things down a notch for the screen, but regardless, she is so subdued here as to sound completely detached and bored--and, needless to say, the humor does not come through. There are some reports that this number was performed live on set for the film and that this version was recorded expressly in the studio for the album; I can only hope that is the case.

2.01 "La Vie Boheme" - Anthony Rapp (Mark) & The Cast
Two curiosities about "La Vie Boheme": it starts at an almost random moment, as if picking up midstream; and for some reason (which will hopefully come clear in the film proper) the order of people in the big "roll call" bit at the end has been rearranged. Otherwise, this is a solid version of the song, carried by the better-than-ever Rapp; Cavallo hasn't taken any huge liberties with the arrangement save for a very nice slow-building intro, and the slight lyric cuts, as in "Rent," are virtually unnoticeable.

2.02 "I Should Tell You" - Adam Pascal (Roger) & Rosario Dawson (Mimi)
Unlike in other slow numbers on the album, Pascal sounds like his fresh, circa-1996 self here, and he and Dawson blend sweetly together.

2.03 "La Vie Boheme B" - The Cast
Aside from a solo by Dawson, this is virtually indistinguishable from the act one capper on the stage--and that is not at all a bad thing.

2.04 "Seasons of Love B" - The Cast
Widely thought to be a certain deletion, this brief reprise of "Seasons" has been retained and moved up a couple of slots to plug the hole left by moving the main song to the beginning--a wise move as it not only helps set up the accelerated time passage in the second half, but also the darker turns the story takes ("How do you figure a last year on earth?"). New position in the lineup aside, the track sounds about the same as its counterpart on the stage recording.

2.05 "Take Me or Leave Me" - Idina Menzel (Maureen) & Tracie Thoms (Joanne)
With the big group number "Happy New Year" jettisoned and reportedly converted to dialogue, it's straight to this no-holds-barred, full-tilt diva vocal catfight, which is always a highlight of any live production--and is a highlight here. Whatever was holding back Menzel on "Over the Moon" she thankfully escapes just in time for this song, which showcases why she has earned such a fanatical following: soulful, sassy, smoldering and very sexy. Matching her every step is Thoms; going toe-to-toe with Menzel in voice and attitude and more than holding her own, one would be easily led to believe she had played the role for years. There is one slight disappointment, and that's that Menzel doesn't do her trademark "take me or l-l-l-leave me!"

2.06 "Without You" - Rosario Dawson (Mimi) & Adam Pascal (Roger)
This, one of my favorite songs in the whole score, is also the first instance where I miss the presence of Daphne Rubin-Vega as Mimi. This is not to say that Dawson doesn't do a good job; her warm voice conveys palpable heartbreak, and in a youthful way--it's a different interpretation than Rubin-Vega's but equally valid. That said, the arc of Rubin-Vega's take on the song (as heard in the 1996 recording) is so indelibly searing and nuanced--listen to how she builds from still sadness to a climax of gut-wrenching agony before finally retreating back to quiet melancholy--Dawson can't help but sound a bit more lightweight in comparison. Also not helping is the sped-up tempo and beefed-up musical arrangement that Cavallo has given the tune, which feels like one of those "bigger for the big screen"/"let's make it more radio-friendly" moves; as with "One Song Glory," the more unadorned original was far more poignant in its spareness, not to mention Pascal's voice sounded better on the song in the original go-'round.

2.07 "I'll Cover You [Reprise]" - Jesse L. Martin (Collins), Tracie Thoms (Joanne) & The Cast
With the risqué "Contact" removed from the film (a completely expected omission), the melancholy mood continues with this gospel-flavored reprise of the sunny act one love duet. If the visual matches the vocals and the film turns out to be popularly and critically well-received, Martin may find himself with a Supporting Actor nomination. This tune always struck me as sad but never moved me to tears like it does for some fans; however, this new take pushed me a little closer to lump-in-throat territory, and depending on how Columbus stages the scene in the film, that could finally spell the breaking point for me--particularly when the rest of the cast starts to chime in with the familiar "525,600 minutes" refrain, which turns what earlier was a measure of hope to an ominous countdown to one's end.

2.08 "Halloween" - Anthony Rapp (Mark)
Some early drafts of the script removed this brief lament, and I am glad wisdom prevailed and restored it as it is a key bit of illumination on the Mark character--and Rapp's voice has improved so much it would have been a shame to not hear him singing it now.

2.09 "Goodbye Love" - The Cast
With "Christmas Bells" and "Happy New Year" scrapped from stage to screen, this is the only surviving group dialogue/recitative number, and that was a wise call considering this is a classic textbook musical number moment--i.e., when emotions are so strong that one must express them in music. A small but noticeable lyric change (Mark no longer referring to Roger in the third person and directly calling him "you") is made late in the number, and it adds to the dramatic urgency. Dawson closes the song out with passionate deliveries of the title line, but, again, I cannot quite shake the memory of Rubin-Vega, who made the line such a wind-knocking kick in the gut (particularly when seeing her perform it live).

2.10 "What You Own" - Anthony Rapp (Mark) & Adam Pascal (Roger)
The big "turnaround" number finds Rapp and Pascal in fine form, and particularly noteworthy are the new shades Rapp brings to the song this time out, namely how hard he blasts out the last syllable in "America," making the song that much more biting and cynical.

2.11 "Finale A" - Rosario Dawson (Mimi) & Adam Pascal (Roger)
This severely truncated number removes reprises of "Santa Fe" and the now-absent "Christmas Bells" and distills it down to the central couple's reprise of "I Should Tell You." Major kudos to Dawson as this is perhaps the first time I've heard a Mimi sound as if she were actually near death.

2.12 "Your Eyes" - Adam Pascal (Roger)
From an arrangement perspective, this gentle, partly-acoustic ballad does not differ much from the original. Where the difference lies is in Pascal's voice; his climactic wail of Mimi's name sounds really strained, and not in a good way; it's almost painful and rather sad to listen to, considering the raw power he once had with it.

2.13 "Finale B" - The Cast
The big finale number has largely survived untouched, and it remains a brilliant and powerful capper to the proceedings, blending reprises of three separate songs--"Another Day," "Will I?" and "Without You"--into a seamless and inspiring whole. Cavallo's most notable change here is subtle but effective: a touch of strings when the men take over the "Another Day" thread and the women break into "Without You"--classy, and suitably epic-feeling.

2.14 "Love Heals" - The Cast
Undoubtedly out of tribute to Larson, an original end credits song was not drafted by a new composer for awards consideration; instead, a largely unheard selection from Larson's catalog, written in 1993 while he was still working on Rent, was newly recorded for the closing crawl. Alas, the most that can really be said about this slow-building, gospel-tinged number is that it's nice, nothing more, nothing less; Larson had not quite reached the maturity in evidence in the show proper, and the tune somewhat feels like a dry-run, low-rent (no pun intended) version of "Seasons of Love." The cast, however, makes the most of the material, with the cast's two best voices--those of Thoms and Menzel, whose soaring work here really makes one wonder more about what exactly happened with "Over the Moon"--wisely put in the spotlight by Cavallo and co-arranger Tim Weil. Adding a layer of freshness are the unexpected vocal pairings: Menzel and Heredia, Thoms and Pascal, Dawson and Rapp, Thoms and Martin, and Menzel and Diggs (but maybe that last one isn't so surprising). While not on par with the book score, the song does feel of a piece with it thematically and is a pleasant, if not terribly memorable, note on which to leave the theatre.


(written September 27, 2005)


Special thanks to Denise Luiso at Revolution Studios


BUY on Amazon:
MOVIE POSTER!
DVD!
BLU-RAY!
UMD!
MOTION PICTURE SOUNDTRACK CD!
LIVE ON BROADWAY DVD!
LIVE ON BROADWAY BLU-RAY!
BROADWAY POSTER!
ORIGINAL BROADWAY CAST CD!
BOOK!
SHEET MUSIC!

The Review
Press Junket Roundtable Transcripts
Teaser Trailer Review
Trailer #2 Review
Home


---
We are a participant in the Amazon Services LLC Associates Program, an affiliate advertising program designed to provide a means for us to earn fees by linking to Amazon.com and affiliated sites
Rent Original Motion Picture Soundtrack review/© Michael Dequina
Production photos ©2005 Revolution Studios. All rights reserved.
All images and multimedia files are copyright their respective copyright holders and no rights are given or implied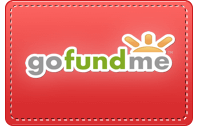 BUY!
Please keep The Movie Report/
Mr. Brown's Movie Site alive
by generously submitting a PayPal donation.