#303 - 306
December 7, 2001 - January 1, 2002
all movies are graded out of four stars (
)
We are a participant in the Amazon Services LLC Associates Program, an affiliate advertising program designed to provide a means for us to earn fees by linking to Amazon.com and affiliated sites.
M O V I E S
Beauty and the Beast Large Format Special Edition (G)

BUY on Amazon: Poster! | DVD! | Blu-ray! | Blu-ray 3D! | VHS! | Soundtrack! | Broadway Poster! | Broadway Album! | Broadway Book! | Broadway Sheet Music!
Now that the lacking (OK, largely terrible) movie year that 2001 is over and done with, one can take comfort in the fact that Y2K+2 is kicking off with not only a good film, but one of the all-time greats: a spiffed-up and most welcome reissue of 1991's masterpiece Beauty and the Beast.

Gary Trousdale and Kirk Wise's Beauty is a landmark achievement for the Walt Disney Studios, not least of all in terms the Mouse's almighty bottom line. Building on the solid $84 million gross of the film that ushered in the feature animation renaissance, 1989's delightful The Little Mermaid, it became the first animated feature to cross the $100 million barrier at the box office. Undoubtedly, that accomplishment had to in part with the film's Academy Award nomination for Best Picture (still the only one ever awarded to an animated feature), which helped open the film--and, in turn, the animated form in general--to a wider adult audience.

The enduring legacy of Beauty lies not, of course, in those facts and figures, but in that it is simply one of the finest works of cinema ever created. Forget, for a moment, that what flashes before one's eyes for 84 enchanting minutes--well, now 92 minutes, but more on that later--is a bunch of pencil, ink, and paint drawings creating the illusion of physical movement. What stayed with audiences a decade ago and continues to resonate to this day is a different kind of movement--that of one's heart and soul, by a deceptively simple fairy tale featuring complex, wholly believable, and completely unforgettable main characters. The beautiful and brainy Belle (voiced by Paige O'Hara) bravely takes her father's place as the prisoner of the Beast (Robby Benson), a callow young prince trapped in a monstrous form until he can realize that (to borrow the mantra of Moulin Rouge!) "the greatest thing you'll ever learn is just to love and be loved in return." Not to be discounted are the more comical supporting players: the living household objects that populate the Beast's enchanted castle, particularly flirty candelabra Lumière (Jerry Orbach) and prissy clock Cogsworth (David Ogden Stiers, who also delivers the film's famous opening narration); and the film's irresistible--though not nearly as he believes--villain, the hilariously self-absorbed Gaston (Richard White). Their lighter antics quite amusingly support what the film's tagline so accurately described as "the most beautiful love story ever told."

It goes without saying that animation has made great advances in the past decade, and everything from the basic cel work to the then-cutting-edge computer-generated imagery on display in Beauty does bear a slightly dated, state-of-1991 flavor. But the remarkable expressiveness of the animation never goes out of fashion, and on the giant IMAX screen--for which the film has been meticulously, gorgeously refurbished and reformatted in both sight and sound--the subtle nuances that may have passed by unnoticed even on multiple viewings register loudly and clearly. Belle briefly catching her breath after declaring she wants "adventure in the great wide somewhere." The Beast's face crumbling in reaction to Belle's offer to take her father's place. Belle adjusting her golden gown after taking a seat on a castle terrace. The Beast's eyes momentarily turning downward after Belle says she wants to see her father again. The broader gestures are given even more punch on the large format screen: the Beast's soul-aching wince when he tells Belle that she must go to her ailing father; how Belle puts her hands over her mouth and shakes her head in stunned disbelief when the Beast dies. Also, needless to say, what were already vibrant and eye-popping sequences on a standard multiplex screen are absolutely breathtaking on IMAX: for a start, the opening shot of the castle and ensuing stained glass window prologue; the Beast's climactic transformation; and, of course, the central ballroom dance sequence. How refreshing--and almost subversive, in this day and age--it is to see CGI used in an animated feature as a mood-enhancing effect and not for an extravagant action-oriented sequence, which has sadly been its primary application ever since.

A smart screenplay (by Linda Woolverton), a gifted voice cast (that, it must be noted, is free of the marquee names that now clutter animated feature credits), and superior animation work would have already made for a good film, but what makes Beauty so justly beloved is a generous helping of magic--namely the divine music by the legendary team of composer Alan Menken and the late, great lyricist Howard Ashman. Beauty is absolutely unthinkable without Menken's marvelous melodies and Ashman's witty words, and the seamless synergy of score and story rivals that of any classic stage or live-action movie musical. Trousdale and Wise staged and shot the production numbers with panache to match: that circular sweep around Belle when she sings "There must be more than this provincial life" in the Oscar-nominated curtain-raiser "Belle"; the indelible hilltop Sound of Music homage that is "Belle (Reprise)" (rendered all the more stunning by IMAX); the swinging camera moves in that showstopping musical monument of self-love, "Gaston"; the Busby Berkeley bustle of the also-nominated "Be Our Guest"; the eloquent simplicity of the Oscar-winning title number.

For this large format reissue, Disney couldn't resist doing the obligatory "special edition" enhancement of inserting "never-before-seen footage," and here it comes in the form of the musical number "Human Again," a Menken-Ashman composition that was cut from the film during the script phase (but later made its way into the successful stage production of Beauty). Falling between "Something There" (the song that took its place) and "Beauty and the Beast," this buoyant tune sung by enchanted objects is a bit of a throwaway--basically, it marks one more incremental step in the warming between Belle and the Beast--but the sequence fits so smoothly into the flow of the picture that first-time viewers won't notice a difference between the old and the new.

But that new scene shouldn't be one's reason to catch the Large Format Special Edition; the opportunity to view a pristine new print of a great film on a towering screen should be. For once, the Disney hyperbole was right--more than ten years after its initial release, Beauty and the Beast loses none of its emotional impact, confirming that the film is, indeed, a timeless cinema classic.
Black Hawk Down (R)

BUY on Amazon: Poster! | DVD! | Blu-ray! | UMD! | VHS! | Soundtrack! | Book! | Book on CD!
Black Hawk Down is a narrative film, but it shows very few traces of a scripted story. It employs a large stable of actors--some familiar, others vaguely recognizable, still more completely anonymous--yet fails to give them much of anything resembling characters to play. Yet Black Hawk Down is one of the most riveting film achievements of 2001. Doubtless that sounds like faint praise given how mediocre (to put it mildly) the movie year has been, but to say any less would be to discount director Ridley Scott's grand achievement.

And make no mistake, this is Scott's show all the way. The functional script by Ken Nolan (working from Mark Bowden's nonfiction book) and the participation of actors such as Josh Hartnett, Ewan McGregor, Tom Sizemore, William Fichtner, and Sam Shepard are merely incidental. That said, these elements are given some attention for the first 20 minutes or so, which sets up the basic historical context for the infamous 1993 battle in Mogadishu, Somalia that makes the bulk of the film. On October 3, U.S. troops are sent into hostile territory for what should be a quick in-and-out operation to kidnap warlord Mohammed Farah Aidid's top lieutenants. With the exposition--handled largely by a few pages of on-screen text--comes the establishment of a few discernible characters, notably stern Major General William F. Garrison (Shepard); Grimes (McGregor), a longtime desk jockey given his first taste of combat; Sgt. Matt Eversmann (Hartnett), a young idealist called on to head up his own squad.

Once the troops are deployed, however, characterization and narrative fly out the window as the mission turns from underthought to botched to downright catastrophic as the titular helicopter takes its fateful dive. The soldiers' attempts dodge all the gunfire and assorted other Somali firepower to make it to the crash site becomes the only sliver of plot, and despite having character names conveniently written on their helmets, the only distinguishable people are those played by recognizable actors. If this makes Black Hawk Down sound a bit lacking in the way of traditional drama, that's because it is.

But whatever Scott sacrifices in terms of conventional film storytelling he compensates for by creating something on an entirely different level: a uniquely visceral and immersive cinematic experience that places the viewer in the warzone as not so much as an observer than a participant. The initial set-up out of the way, Black Hawk Down morphs into one extended combat sequence for the remainder of its run time. The non-stop explosions, crashes, rocket launches, gunfire, debris, and shrapnel that description implies would have been tiresome and numbing had a skilled technician such as Scott not been at the helm. While there is far from a shortage of those elements on display--not to mention a fair amount of blood and accompanying carnage--none of it has been depicted quite so intimately as it is here. With the aid of ace editor Pietro Scalia and cinematographer Slawomir Idziak, Scott aggressively envelops the audience in the action, which unfolds with overwhelmingly chaotic unpredictability; anything can happen without warning, whether it be a snatch of gunfire or an unusually long (comparatively speaking) quiet moment. One thing does remain certain, however: the precarious situations will just end up getting worse before they get better--that is, if they ever do at all.

As with any large-scale Jerry Bruckheimer production, some attempt at emotion is made rather late in the game, and while the angle doesn't ring exactly false as in the ham-fisted Pearl Harbor, the sentiment feels like an unnecessary flourish. The intense and harrowing barrage of brutality already effectively drives home Black Hawk Down's main point, which is the futility of the military operation and all it caused. In this sense, it's a rather shrewd move to not develop the characters beyond the most limited degree; the cold, wasteful machine-like quality to the destruction comes across all the better without forced melodrama. This approach may not wring tears, but it elicits a reaction far more appropriate and harder to shake: a chilling sense of loss--in every sense of the word.
Monster's Ball (R)

BUY on Amazon: Poster! | DVD! | Blu-ray! | VHS! | Soundtrack!
Despite having a healthy decade-long career that's had more than its share of well-played unglamorous roles (Jungle Fever and Losing Isaiah come to mind) and one very glamorous role that earned her much acclaim, including no less than a Golden Globe, an Emmy, and a Screen Actors Guild Award (as the title character in Introducing Dorothy Dandridge), Halle Berry continues to be celebrated more for her staggering beauty than her undervalued acting talent. That should change for good with the release of Marc Forster's somber and involving Monster's Ball, in which Berry delivers an extraordinary performance that will startle even her most faithful fans.

Berry has said that she had to fight for the part of Leticia Musgrove, for director Forster initially did not want to meet her regarding it. Indeed the role isn't one would think to cast her in: waitress Leticia is the overworked, emotionally spent mother of 10-year-old Tyrell (Coronji Calhoun) and wife of Lawrence (Sean Combs), who, as the film begins, is hours away from his execution by electric chair in a rural Georgia prison. The audience never learns what Lawrence did, but that is beside the point, for his imminent death is just the first of many traumas Leticia faces throughout the film's run time. She refuses to be written off as a victim, gamely attempting a strong, sometimes angry and very unlikable face that ultimately cannot suppress the great pain within. It's a tricky part, and Berry handles each difficult emotional moment with precision and intensity--whether it be lashing out at her son's gluttonous eating habits, quietly telling Lawrence how tired she is of the prison visit routine, or begging for a moment of pleasure from a man between gut-wrenching sobs. That last scene is the film's most talked-about, but for the wrong reasons; yes, Berry bares her body on screen for the second time in a matter of months, but her soul-shattering depiction of suffering is what lends the moment such impact.

Monster's Ball isn't just Leticia's story, but also that of Hank Grotowski (Billy Bob Thornton), a second-generation corrections officer who, along with his not-so-beloved, also-officer son (Heath Ledger), also served on Lawrence's execution team. In addition to his occupation, Hank also inherited his racist beliefs from his father (Peter Boyle), now an invalid who has to breathe from an oxygen tank. But Hank himself is soon finds himself facing a personal tragedy, and gradually he starts making changes in his life. The greatest change is yet to come, not long after he steps into a diner--Leticia's diner.

As a story about two people grasping onto each other in the face of overwhelming loss, Monster's Ball is quite moving. Forster, writers Milo Addica and Will Rokos, and the brave leads create two flawed characters that are far from the most pleasant to watch--which hence make them all the more believable as real people; the tentative development of their relationship also plays out realistically, with awkward silences often outnumbering the meaningful words spoken. If Forster, Addica, and Rokos had left the film at that, they would've had one of the year's most powerful achievements. But they set their sights a bit higher, attempting to make some sort of grandiose statement on racial politics. Granted, racism does play an integral part in the story, but more lofty ambitions fall short when a number of heavy-handed touches are brought into the picture. Case in point, is the fact that Hank likes his coffee black and loves to eat chocolate ice cream--and always with a plastic spoon, which inevitably turns out to always be (wink wink) white--supposed to be some sort of "clever" foreshadowing that he has the capacity to change?

No matter. If Forster and the writers aren't quite able to reach the heights they shoot for, the stars exceed any and all expectations--particularly Berry. Monster's Ball as a whole may ultimately be just a solid little picture, but her performance is downright astonishing, and if for nothing else the film will be remembered for that.
In Brief
Charlotte Gray (PG-13)

BUY on Amazon: Poster! | DVD! | VHS! | Soundtrack! | Novel! | Book on CD!
Cate Blanchett as an impeccably-dressed English woman-turned-spy for the French Resistance during WWII. Gillian Armstrong's Charlotte Gray isn't nearly as fun or exciting as the hypothetical period-set, distaff James Bond variation that the nutshell plot summary may suggest, but that doesn't mean the film isn't without merit.

Quashing the "fun" factor, of course, is the fact that this adaptation of Sebastian Faulks' novel is a late-in-the-year Oscar-courting vehicle for Blanchett, who not surprisingly delivers the goods in the title role. Not long after her RAF pilot beau Peter (Rupert Penry-Jones) is called back into service, fluent French speaker Charlotte becomes a British spy aiding the Resistance in order to find him. Instead, though, through all the not-terribly-thrilling spy shenanigans as "Dominique," she finds herself.

Yes, that last bit sounds like bad, pretentious voiceover from a trailer, but that personal discovery is less hackneyed than the other thing Charlotte discovers while on duty in France: a new love, namely Resistance fighter Julien (Billy Crudup). Crudup's performance does a respectable enough job as the oh-so-soulful righteous rebel dude (on a side note, even better is Michael Gambon as Julien's father, with whom he has a strained relationship), but that description of the character points up the problems with the romantic angle; it's forced as it is clichéd, and while the attractive stars make a handsome pair, they most certainly don't make a smoldering one. But at least the radiant Blanchett makes Charlotte's individual journey from lovelorn lady to independent woman believable and involving, and that's ultimately what counts the most--even if the destination is less than ideal.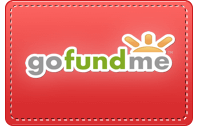 M O V I E S
Ali (R)

BUY on Amazon: Poster! | DVD! | VHS! | Soundtrack! | Score CD! | Movie Book!
Will Smith proves any naysayers wrong from the get-go in Ali. The extra pounds of muscle he packed on for the role is indeed just the tip of the iceberg; more than simply inhabiting the boxing great's physique, Smith erases his own star persona to completely embody The Greatest's spirit, convincingly capturing his uniquely charismatic swagger. While certainly not a box office risk, the casting of Smith was an artistic risk, and it's one that pays off quite handsomely.

It remains to be seen, however, if Columbia Pictures' risk in spending $105 million on Michael Mann's biopic will yield similarly profitable results, and all indications are that the naysayers will get this one right. Well-acted and skillfully made, the film offers enough that is worth seeing, but its idiosyncratic nature is sure to limit its mainstream appeal.

For a film that flirts with the three-hour mark, Ali covers a relatively small section of Muhammad Ali's life and career, which will certainly disappoint those seeking a more comprehensive account. In fact, even with its focus confined to the eventful ten- year span from 1964 to 1974, the film may be a little confusing to those without some pre-knowledge of the subject. There's no shortage of events covered in the script--Ali's landmark fights against Sonny Liston and George Foreman bookend his full embrace by the Nation of Islam (and resulting name change from Cassius Clay), an infamous Vietnam draft dodge, and two failed marriages, for a start--but Mann doesn't linger on particulars of events for too long a time. One minute Ali is bonding with Malcolm X (Mario Van Peebles), the next he's turned on him for going against the church, and soon after that X is assassinated. Ali isn't a film that satisfies any traditional concepts of narrative flow.

But then this approach and the limited scope reflect Mann's true intent behind Ali: not so much to offer a sketch of the man's life than of the man himself. Each event is used as shading in a personality sketch; the concern is less with, say, an interview with Howard Cosell (an unrecognizable Jon Voight) or a jog with children in Zaire than what it says about Ali the person. The latter sequence is particularly good example, one of Mann's famously eloquent music-driven, dialogue-free passages; as Ali gazes upon numerous hero worship murals in his honor and buried feelings of self-doubt and insecurity subtly wash over Smith's face. On a similar tack, Mann not surprisingly does well with the extended boxing sequences; special credit goes to the editing team of William Goldenberg, Stephen Rivkin, and Lynzee Klingman for their electrifying work.

With the individual pieces impressing as much as they do--Smith, the top-notch supporting ensemble, the editors, and so on--it's a bit of a mystery as to why Ali still leaves one with a certain sense of emptiness; perhaps it's because Mann and crew a nice job painting their chosen fraction of Ali's personality that one wants to see and know more. Whatever the reason, despite the lack of a certain--to use a sure-to-be-exhausted pun--knockout punch, Ali is a consistently intriguing effort, and Smith's towering performance can only be fully appreciated on a suitably large screen.
The Shipping News (R)

BUY on Amazon: Poster! | DVD! | VHS! | Soundtrack! | Screenplay! | Novel! | Book on CD!
A couple of weeks ago, I had the distinct pleasure of attending a screening of one of director Lasse Hallström's most energetic and entertaining films. No, I speak not of his latest film, The Shipping News, but of his rarely-seen-in-the-U.S. (in any form, let alone on the big screen) 1977 pop culture treasure ABBA: The Movie. Snicker all you want over the Swedish supergroup, their surprisingly enduring brand of bubblegum Europop, or their hideous spandex- and sequin-heavy fashions--glowing from every frame of Hallström's lightly fictionalized account of the band's historic Australian concert tour (not to mention from the many ABBA music videos he helmed) is something that's been sorely missing from his work in the years he's become Miramax's personal whore for Oscar nods: a sense of passion and vitality that (misguided though it may have seemed to some) was utterly genuine.

Don't go into The Shipping News expecting those long-lost feelings to suddenly reappear; just one look at the cast list and source material dashes any hopes of that happening. Two-time Academy Award winner Kevin Spacey. Two-time Academy Award nominee Julianne Moore. Academy Award winner Judi Dench. Academy Award nominee Cate Blanchett. From the Pulitzer Prize-winning novel by E. Annie Proulx. Yes, in the tradition of 1999 Best Picture nominee The Cider House Rules and 2000 Best Picture nominee Chocolat, this is this season's designated awards season heavyweight from the mighty 'Max machine, meticulously engineered for the sheer purpose of garnering some gold, Oscar or otherwise.

The Brothers Weinstein do have their work cut out for them this time out, however, for The Shipping News doesn't fall into some Academy-friendly formula nearly as easily as the last two Hallström films. For that matter, Spacey's performance here isn't cut from the same cloth as his showy award-winning turns. He's surprisingly, refreshingly subtle as Quoyle, a passive, sad sack New Yorker who finally gets a taste of passion when he meets and marries the fiery Petal (Blanchett). A daughter named Bunny (Alyssa, Kaitlyn, and Lauren Gainer), a number of years, and even more extramarital liaisons later, Petal meets a tragic fate, leaving Quoyle in an even more pathetic state. Coming to the rescue is his aunt, Agnis Hamm (Dench), who convinces him to move with her to their family's ancestral home of Newfoundland. There, Quoyle gets a job at the local paper; finds a possible new love in Wavey Prowse (Moore), single mother to Bunny's new best friend; learns more about his family's checkered past, in the process learning more about himself.

Sounds like prime fodder for Hallström and Miramax to do their overly calculated, campaign-ready thing, but Proulx's novel is widely considered to be unfilmable, a fact that too clearly comes across in this limp adaptation. There isn't much of a story arc, and screenwriter Robert Nelson Jacobs fails to (as the film's tagline goes) "dive beneath the surface" and offer anything particularly deep or interesting in terms of characterization to compensate--a death knell for what is obviously designed as an introspective piece. So all one is able to latch onto are the few events in the story, which mostly take the form of "shocking" revelations about the past. When the characters are ciphers, only so much shock can be milked from these uncovered secrets.

The actors do what they can. It's nice to see Spacey not ham it up for once, as mentioned; Dench respectably does another take on a strong-willed older woman; and Moore manages to not be a complete zero in an underwritten role. Trumping all of their work is Blanchett's extended cameo as Petal; she certainly succeeds in quickly creating an indelible character whose presence needs to hang over the rest of the film.

But in making such an impression, Blanchett just highlights how staid the rest of The Shipping News is. Granted, the film is supposed to be low key and slow, but the hush should only be on the surface; underneath there should be a pulse loud and urgent enough to engage one emotionally. But like Quoyle, The Shipping News is a passive film, playing it quiet and safe, hoping that the viewer will extend some good will towards it. It's such a far cry from the Lasse Hallström who cinematically sold the likes of "Dancing Queen" with a buoyance that matched the melodies. It's time for Hallström to rediscover that exuberance and purity.
In Brief
Happenstance (Le Battement d'Ailes du Papillon) (R)

BUY on Amazon: Poster! | DVD! | VHS!
Notions of fate and destiny are hardly groundbreaking concepts for romantic comedy; in fact, they've become the very cornerstones of most contemporary examples of the genre. So it takes an added amount of either creativity or charm to lend these rather exhausted ideas a certain freshness. In the whimsical French import Happenstance, writer-director Laurent Firode has brought both to a familiar story.

The film's original title, Le Battement d'Ailes du Papillon, literally translates as "The Beating of the Butterfly's Wings,"a reference to the theory that an event as random and minor as a butterfly fluttering its wings over the Atlantic can cause a hurricane in the Pacific. That idea appears to apply to the paths of Irène (Audrey Tautou) and Younès (Faudel). The two vaguely encounter each other but don't exactly meet one morning on the Métro, when a woman seated next to both of them tells Irène her horoscope for that day: she will meet the love of her life, but it will be a rough journey getting there. The unconvinced Irène goes on her way before Younès declares that he has the exact same birthdate as she--and, hence, the same horoscope. Naturally (that is, as according to the rules of this genre), Younès and Irène are the ideal love matches for each other.

But as the butterfly theory goes, mere happenstance can cause a ripple effect, and so seemingly unlinked people and events appear to conspire to keep Irène and Younès apart--people as random as a pickpocket who never meets with either of the two, and events as random as bird droppings falling on a photograph. There's no doubt that sheer mechanism propels Happenstance, but the numerous characters and storylines flow and converge in a gracefully unpredictable and witty manner, and Tautou (ably playing a far less sunny character than her current arthouse darling, Amélie) and Faudel are magnetic and likable as the preordained twosome.
How High (R)

BUY on Amazon: Poster! | DVD! | VHS! | Soundtrack!
The Wash (R)

BUY on Amazon: Poster! | DVD! | VHS! | Soundtrack!
To criticize How High as being offensive is a moot point. After all, does anyone expect taste and decency from a film about two ghetto fabulous slackers who get into Harvard on the strength of some exceptionally good weed? The premise alone is an affront to puritanical values. So the big question is whether or not the movie has any laughs, and the answer is... some--for a little while, anyway. There's no use in taking issue with the plot, which is knowingly ridiculous. Silas (Method Man) and Jamal (Redman) are the aforementioned potheads, whose marijuana plant grown with the ashes of their brainy dead friend Ivory (Chuck Davis) somehow summons his spirit when smoked. Ivory gives the pair all the answers they need to get into and stay in Harvard until the inevitable time comes where they must prove their worth on their own and prove a prissy dean (Obba Babatundé) wrong. Silas and Jamal's fish out of water antics are exactly as broad and obvious as one would expect, but they are good for a few giggles; Method Man and Redman do energetically inhabit the buffoonish characters. But such silliness can only grow old after a while, and by the time director Jesse Dylan and writers Dustin Lee Abraham and Brad Kaaya throw in strenuously gross-out gags as putting the hand of John Quincy Adams' corpse in a blender (don't ask) and resort to jokes even more stereotyped than they already are (the guys' Chinese roommate turns out to be a martial arts expert), the movie comes off as less outrageous than simply desperate--constantly begging the question, "How low can How High go?"

Perhaps the best thing that can be said for the other comedy of the season starring two rappers, the Dr. Dre/Snoop Dogg showcase The Wash, is that it never comes off as desperate. But that's because little effort appears to be put forth by writer-director-co-star DJ Pooh, who with this limp vehicle should finally reach the expiration of his heat-by-association for co-scripting Friday--though given the atrociousness of his two solo outings (this and last year's even worse 3 Strikes), one wonders just how much he did contribute to F. Gary Gray's genuinely funny 'hood comedy. Dre respectably plays Sean, a fairly responsible young man who gets a job as assistant manager at the titular car wash, where his far less motivated roommate Dee Loc (Snoop) works. His characters established, Pooh works overtime to not come up with a discernible story, instead spinning in go-nowhere circles and tossing in throwaway cameos (Eminem, Shaquille O'Neal, even Pauly Shore) and fourth wall-breaking references (Snoop is seen on a magazine cover with a big headline reading "Snoop"; a radio DJ spins tunes that he announces as being by the two stars) in the apparent hope that no one will notice the dearth of anything that could remotely be considered a screenplay. Nice try.
Joe Somebody (PG)

BUY on Amazon: Poster! | DVD! | VHS!
There comes a time when once-successful teams must call it quits, and if their latest collaboration is any indication, Tim Allen and director John Pasquin have reached that natural breaking point. Granted, this film isn't the excrutiating endurance test that the former Home Improvement/The Santa Clause pair's last effort, Jungle 2 Jungle, but it's just as pointless. Allen plays Joe, a doormat video specialist at a pharmaceutical company who suddenly becomes everyone's favorite guy when he decides to stand up to the office bully (Patrick Warburton) who humiliated him in front of his daughter (Hayden Panettiere). But will Joe go through with the big fight, even after all the martial arts training he receives from a washed-up action movie star (Jim Belushi)? There should be little doubt, given the cuddly type of work Allen and Pasquin do together. The film isn't completely without some points of interest: Warburton is expectedly effective in a part that's old hat to him; Belushi has fun as the obvious Steven Seagal takeoff; and Julie Bowen is a charmer as the one co-worker who pays attention to Joe before the bully business (and is a good sport about a particularly gratuitous underwear scene). Unfortunately, though, these three are background fodder to the bland Allen, TV-ready production values, and the predictable--and worse, largely unfunny--sitcom-level story.
Kate & Leopold (PG-13)

BUY on Amazon: Poster! | DVD! | VHS! | Soundtrack! | Screenplay!
There's no question that Meg Ryan is the queen of romantic comedies; no actress working today can carry off the wistful and wacky demands of the genre as well as she, and no actor, male or female, is so closely associated with the category. Yet for every piece of frothy fluff that works--like, say, her two Tom Hanks/Nora Ephron collaborations--there comes a couple where you just want to say, "Enough already." Kate & Leopold is one such movie.

Mind you, Ryan is very much in her element in the (very familiar) role of Kate, a workaholic Big Apple market research executive who is (yawn) soured on the idea of love. Similarly, Hugh Jackman is charming and charismatic and proves his versatility as Leopold, a 19th Century British gentleman who comes to present day New York City by way of a wormhole discovered by Kate's scientist ex (Liev Schreiber). (Yes, this movie takes the already unrealistic genre up another notch in fantasy.) But put the two together, and they fail the simple Alka Seltzer chemistry test: plop, plop, fizzle, fizzle, and no, what a relief it isn't. The two individually likable stars do eventually reach some level of warmth, but by that time the film is nearly over and Kate and Leopold are supposed to be madly in love with each other.

The leads are no more mismatched, though, than the director is to the material; at the helm is James Mangold, he of the ultraserious films Heavy, Cop Land, and Girl, Interrupted. To say the least, he's an unconventional choice for such a sunny popcorn movie, and the fact that he also had a hand in the script makes it all the more disappointing that the end result *is* so conventional. While Mangold thankfully keeps time-travel fish-out-of-water gags to a minimum--Leopold, who comes to invent the elevator, is a fairly quick study--he doesn't offer any fresh spin to the tried-and-true rom-com recipe, and his technique does not adapt well to this genre; the plod of his characteristically icy pacing goes against the light-footed material, which is hence stretched uncomfortably near the two-hour mark. If only viewers were able to pass that time with the same quickness and ease the characters in Kate & Leopold are able to cross centuries.
Piñero (R)

BUY on Amazon: Poster! | DVD! | VHS! | Soundtrack!
Miguel Piñero was a thief, a junkie, an ex-con, and a celebrated poet/playwright/actor who died at the tragically young age of 41--in short, a role tailor-made for Oscar consideration for a fortunate Latin actor. Unfortunately for the audience, that actor is Benjamin Bratt, and the film both he and they get is Leon Ichaso's slick and shallow biopic. In an apparent attempt to capture the rebellious spirit of his subject's life and art, Ichaso doesn't tell Piñero's story in a linear fashion, haphazardly bouncing through randomly placed vignettes: various instances of Piñero scoring (or attempting to score) drugs and committing varous other crimes; Piñero meeting and falling for sultry actress Sugar (Talisa Soto, impressive in a nothing role), who seeks a commitment from the ever-noncommittal man; glimpses of Piñero suffering sexual abuse as a child (presented as a catch-all explanation for his destructive behavior); Piñero reciting various poems; and his stint in prison, where he writes his award-winning play Short Eyes. In order for Ichaso's DV/16mm, color/black-and-white hodgepodge to have any impact, emotionally or otherwise, there needed to be a forceful central performance to bring the pieces together, but Bratt's fast-talking, all-attitude interpretation is showboating without soul--which can be said of the entire movie.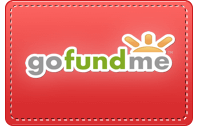 M O V I E S
Vanilla Sky (R)

BUY on Amazon: Poster! | DVD! | VHS! | Soundtrack! | Screenplay!
Suspenseful. Atmospheric. Intense. These are words that can be used to describe Alejandro Amenábar's 1997 Spanish psychothriller Abre los Ojos (Open Your Eyes). Vanilla Sky, Cameron Crowe's remake of Amenábar's film, remains so slavishly faithful to the original's story that one would think it would only follow that those same terms could also be applied to it. But Vanilla Sky is proof that simply copying a very good film does not ensure that your film will be good--in fact, as Crowe proves here, imitation can indeed be the sincerest form of flattery by being so bad in comparison.

Crowe was, after all, a curious choice to write the script for and direct this particular project, which had been sort of a pet one for its star-producer, Tom Cruise. After all, Crowe is best known for his seriocomic personal stories like last year's Oscar-winning Almost Famous, not twisted, twisty thrillers such as Abre los Ojos. But instead of stretching and adjusting his personal sensibilities to the needs of the specific piece and its genre, in Vanilla Sky Crowe instead grafts his usual approach and style onto this most ill-fitting material, making for a frustratingly uneven work.

After an opening that apes the original right down to the non-translated line "Abre los ojos," Vanilla Sky quickly gets into a light mode that is typical Crowe. Cruise plays publishing company head David Aames, a classically Cruise cocky handsome guy, who is in a no-strings sexual relationship with musician Julie Gianni (Cameron Diaz, doing the best job of the entire cast). Or so he thinks. When David takes an interest in Sofia Serrano (Penelope Cruz, pointlessly reprising her Ojos role), his best friend Brian Shelby's (Jason Lee, scene stealing with his usual schtick) date at a party, a jealous Julie flies off the deep end--quite literally, with David along for the ill-fated ride in her car.

This should have signalled the point where Vanilla leaves cozy Crowe country and ventures into the darker areas explored by Amenábar's original, but aside from the odd flash-forward where a masked David recounts his story to a psychiatrist (a nondescript Kurt Russell), the tone continues to be largely sunny--even with David's face having been disfigured by the auto accident; in fact, Cruise's performance in a scene where David is given a mask by his doctors recalls one of his more memorably over-the-top comic scenes in Crowe's Jerry Maguire. As David continues his rather tiresome pursuit of Sofia, not a single trace of tension or dread is generated--unless you count the dread the audience feels whenever the wooden and tense Cruz opens her mouth to butcher yet another line of Crowe's dialogue. Time and again the dialogue shows Crowe's celebrated flair, and the David/Sofia exchanges would have made for some sparkling romantic repartée had he cast a female lead with some slight grasp of the English language. Or charisma. Or charm. Or personality. Or on-screen chemistry with Cruise. Or beauty.

Without the proper build-up or atmosphere, a key turning point in Vanilla Sky is hardly the pull-the-rug-out-from-under-you, gasp-worthy moment it is in the original, though Vanilla finally starts to resemble a thriller when the scene hits. By then, though, it's too late, and Crowe ends up just piling on the evidence that he was the wrong person for the job. Crowe's already-curious music choices--Nancy Wilson's guitar-driven rock score is a primary mood-killer--become even more distracting and baffling. Crowe apparently was distracted himself, for he fails to notice that as the character of David becomes more unhinged, so does Cruise, who gets hammier by the second. Nothing quite better sums up just how haywire Vanilla Sky gets than a scene where the camera makes circles around a hysterical David, who continually screams "Tech support!" as the Beach Boys' "Good Vibrations" blares on the soundtrack. And the audience isn't supposed to laugh?

There's no denying that Abre los Ojos grows more preposterous as it goes along, and its closing twists and explanations are way out there. But by that point in that film Amenábar had created such a palpable mood of uncomfortable uncertainty that the outré resolution made a strange sort of sense. Crowe is a realist, and the sense of naturalism he brings to most of Vanilla Sky makes its final, surreal stretch feel that much more ridiculous. As in the original film, Vanilla Sky ends with the words "open your eyes"--but provided how difficult it often is to watch this lifeless, completely unnecessary desecration of an interesting, exciting film, one will want to keep their eyes wide shut.
In Brief
Iris (R)

BUY on Amazon: Poster! | DVD! | VHS! | Soundtrack! | Screenplay!
Dame Judi Dench will receive an Oscar nomination for her work in Iris. With the might of Miramax--the studio that successfully pimped her for three nods and one win--yet again behind her, it's irrelevant as to whether or not she or the film is any good. The fact that she plays a role that is practically rubber-stamped "Oscar Bait"--real-life literary genius tragically stricken with a terminal ailment--is mere icing on the cake.

To give credit where it's due, Dench does turn in a characteristically good (though not so good as to make her inevitable Oscar nod deserved) performance as Iris Murdoch, a renowned British novelist and philosopher, who fatally succumbed to Alzheimer's Disease in 1999. More than simply nailing someone's mental meltdown, she nails the mental meltdown of someone once blessed with a brilliant mind. As Iris struggles with the words that once used to come so easily to her, Dench is convincing and poignant, and she is matched well by Jim Broadbent, who plays Iris' ever-faithful husband, lecturer John Bayley.

But their nice turns cannot make Iris feel like much more than a glacially-paced disease-of-the-week movie blown up to big screen size. The illness, and not the person suffering from it, cannot help but feel like the main focus given the shallow and fragmented approach director Richard Eyre and writing collaborator Charles Wood take to Murdoch's life. Her life's work--touched simply through passing references to how great it is--takes a back seat to the Iris/John relationship, which is also depicted through numerous flashbacks (Kate Winslet and Hugh Bonneville play the young Iris and John, respectively). Not necessarily a bad idea, but instead of enriching our understanding of either of these people, the flashbacks bring up new questions: most prominently, what exactly was it that drew the sexy, spirited young Iris to the nerdy and hopelessly awkward John? Also not helping is the disconnect between the two incarnations of Iris; while Broadbent and Bonneville are amazingly seamless in appearance and temperament as John, Winslet's spunky, carefree Iris doesn't seem to be the same character as Dench's aside from their shared name and awful haircut. Granted, Dench's Iris is ill, but Eyre doesn't show the audience enough of her feistiness in old age before the illness takes hold; not long at all after the character is introduced, old Iris' decline starts--and accordingly do Dench's Oscar clips. Ultimately, the film is less Iris than Judi, and given the intent behind the film's strategic release position, that's what seems to matter most to the 'Max, anyway.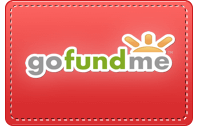 M O V I E S
Ocean's Eleven (PG-13)

BUY on Amazon: Poster! | DVD Set! | DVD! | Blu-ray Set! | Blu-ray! | VHS! | Soundtrack!
Heist (R)

BUY on Amazon: Poster! | DVD! | VHS!
There's no doubt that the 1960 crime caper Ocean's 11 has maintained a lasting reputation over the years--but oddly enough, it's one that has precious little to do with the quality of the film and a whole lot to do with it being a vehicle for the ultimate hipster clique, the Rat Pack: Frank Sinatra, Dean Martin, Sammy Davis Jr., Peter Lawford, Joey Bishop. Steven Soderbergh's 2001 Ocean's Eleven boasts a cast similarly bursting with megawatt star power: George Clooney, Brad Pitt, Andy Garcia, Matt Damon, Don Cheadle (who coincidentally played Davis in HBO's The Rat Pack), and Julia Roberts, for a start. Unlike the original, however, Soderbergh's film will be remembered less for the (inspired) star casting than for being one expertly made piece of pure, unpretentious popcorn entertainment.

The man who gives the film one-half of its title is Danny Ocean (Clooney), who after being paroled from a New Jersey prison wastes no time getting back to his thieving ways. With the help of old friend and associate Rusty Ryan (Pitt), Danny assembles the titular 11-man crew to stage a daring robbery of a vault carrying all the money from three big Las Vegas casinos. All of the splashy resorts (the Bellagio, the Mirage, and the MGM Grand) are owned by suave businessman Terry Benedict (Andy Garcia), who also has in his employ--and affections--Tess (Roberts), Danny's bitter ex-wife. That romantic angle to Ocean's Eleven comes off as more of an afterthought, a glorified excuse to pair glamour gods Clooney and Roberts on screen. But once the two start spouting screenwriter Ted Griffin's edgy dialogue, the distraction of seeing Roberts, with all her superstar baggage, taking on such a background role disappears.

As that description of Roberts' part implies, this side of the story is a secondary one, for the main concern--and what makes the film so much fun--is the planning and execution of the heist. With such a large cast, naturally some characters will be shoved off to the periphery in favor of others (read: the ones played by the higher-profile stars), but it's a credit to Soderbergh, Griffin, and the actors that these characters make some sort of impression. Mind you, the more supporting parts aren't exactly the most deep or complex roles (then again, neither are the more prominent ones), but they are nonetheless colorful and are well-matched to the eclectic ensemble. Standing out most are Elliott Gould as a flamboyant business rival of Terry's seeking revenge; Carl Reiner as an ulcerous retiree brought back into the game; and Bernie Mac as a conning card dealer. Ably filling out the dirty not-quite-dozen are Damon as a green pickpocket; Cheadle as a Cockney explosives expert; Eddie Jemison as the token techno-geek; real-life acrobat Shaobo Qin as the team's "grease man"; and Scott Caan and Casey Affleck, both perfectly used for once as annoying, dimwitted twin brother drivers. Yet those two, as everyone else in the gang, are pros, and the exceedingly clever and surprising ways in which their grand scheme unfolds makes for riveting viewing. Not that everything is smooth sailing, of course, for with such a quintessentially "only in the movies" group of diverse characters coming together for the job, a number of screw-ups and close calls are bound to occur--which just make the ride that much more enjoyable and exciting.

And that just points up exactly why Ocean's Eleven is such a blast: personality--the personality contribtued by the actors, by Griffin's smart and funny script, and above all by Soderbergh, who clearly has a ball creating a world of nouveau hipster cool. Once again manning the camera as "Peter Andrews" and aided by ace editor Stephen Mirrione, Soderbergh gives the picture a most appropriate and inviting visual slickness that often leaves the realm of the just plain spiffy (such as the occasional split-screen scene transitions) to downright poetic (as in some late-film shots set against the Bellagio's famous water show). He also unabashedly embraces the project's kitsch roots, from the self-deprecating sense of humor to the smooth sounds of David Holmes' lounge-inflected score.

With Ocean's Eleven, Soderbergh has said that he wanted to "make a movie that has no desire except to give you pleasure from beginning to end." Had he even halfway succeeded in his goal, the film would have been worthwhile; that he comes so close to completely succeeding (alas, the buzz is a bit blunted by the film going on a scene longer than really needed) illustrates the rare sense of near-total satisfaction that Ocean's Eleven offers--and just how on top of his game Soderbergh is.

One can imagine David Mamet seeing his heist picture--the appropriately, if prosaically, named Heist--as being a lark, for this thriller packs in the expected twists and double-crosses with few to no deeper pretensions. If only the twists didn't occur at all the expected moments as a veteran thief (Gene Hackman) eyeing a peaceful retirement with his wife/partner in crime (Rebecca Pidgeon) when he's called on to one last job by a mob boss (Danny DeVito). If Mamet isn't quite as ahead of the audience as he usually is in his thrillers (the kicker at the end can be seen a mile away)his ear for crackling dialogue and intelligent attention to detail is still very much in evidence, and still makes for riveting viewing. One may always have a (correct) sense of where things will go, but Mamet and his superb cast--which also includes Delroy Lindo, Sam Rockwell, and Ricky Jay--makes getting there worthwhile.
In Brief
The Business of Strangers (R)

BUY on Amazon: Poster! | DVD! | VHS!
It's so easy to call Patrick Stettner's searing look at women in the corporate world as In the Company of Women, and actually that description would be completely appropriate, as Stettner examines the rage buried within the most seemingly level-headed female executives. Case in point, one Julie Styron (Stockard Channing), a corporate climber who learns while on a business trip that she's finally reached the pinnacle: a promotion to no less than CEO of her company. Stuck at an airport hotel, Julie celebrates in a strange way: by reconnecting and spending time with Paula Murphy (Julia Stiles), the assistant she fired earlier in the day. But what starts out as a girls' night of fun becomes something darker as the hardened, numbed veteran and the bitter young upstart get to know each other, and when a slick businessman (Frederick Weller) comes into the picture. The similarity to Neil LaBute's In the Company of Men does rob Stettner's film of potential shock value, but not any of its power, for he does intelligently address provocative issues about women professionals and the certain personal sacrifices specific to them. Above all, he has at his disposal two electrifying actresses, who more than deliver the goods in challenging parts. Stiles' role and the ferocity with which she attacks it may make her turn the showiest, but Channing ultimately impresses the most with her nuanced portrayal of Julie's complex internal stew of anguish, frustration, and regret.
Last Orders (R)

BUY on Amazon: Poster! | DVD! | VHS! | Soundtrack! | Novel! | Book on CD!
Walking out the auditorium, a friend called Fred Schepisi's ensemble drama "a crusty old white man's Joy Luck Club"--an assessment that isn't without some kernel of truth. After the death of one of their own, Jack (Michael Caine), old drinking buddies Ray (Bob Hoskins), Vic (Tom Courtenay), and Lenny (David Hemmings) go on a road trip along with Jack's son Vince (Ray Winstone) to dispose of his ashes. The road trip is more or less incidental, for the bulk of the film is made up of flashbacks that unravel the tangled relationships of these men and their respective spouses, primarily Jack's wife Amy (Helen Mirren). For a while, all the flashbacks instead serve the opposite purpose, for the non-linear arrangement and jumping from plotline to plotline make the events more convoluted than they need to be--and the film that much more difficult to get into since all the story shifting makes it hard to keep track of who's who. Roughly halfway through, though, everything is sorted out, and the film gathers steam through the strength of the performances and the gelling of the characters and their stories, particularly those of Ray, Jack, Vince, and Amy. By film's end one feels as if they have indeed taken a long trip with these people--and along the way has grown to know and care about them.
Trouble Every Day (NC-17)

BUY on Amazon: Poster! | DVD! | Soundtrack!
Lot 47 Films released this French thriller for a week-long awards-qualifying engagement, but it's difficult to tell exactly what kind of awards the distributor thought it had a shot at winning. Not that Claire Denis' film is without merit; this take on the oft-used subject of vampirism is undeniably intriguing--and not necessarily because of the graphic sexual and violent content. Vincent Gallo and Tricia Vessey play American newlyweds on honeymoon in Paris, where Gallo seeks out a doctor (Alex Descas) whose wife (Béatrice Dalle) is stricken with the same condition: an insatiable sexual appetite that gives way to a ravenous bloodlust while in the heat of passion.

How and why did these people become stricken with such an (for lack of a better term) ailment? Denis and co-writer Jean-Pol Fargeau attempt some explanation (something to do with a plant during some sort of expedition in Africa), but never to any satisfactory degree. Denis probably shouldn't have bothered, for if the deliberate pacing, cinematographer Agnès Godard's lush visuals, and Tindersticks' terrifically moody score are any indication, she is obviously more concerned with immersing the viewer in the dark, erotic atmosphere. As palpable as the atmosphere is, had the film boasted a clearer, more memorable story and performances that were a step above adequate, the creepiness wouldn't have simply lingered with the viewer, it would have gotten under their skin.
D V D
The Land Before Time VIII: The Big Freeze (G)
Movie:
; Disc:

BUY on Amazon: Poster! | DVD! | VHS!
Beethoven's 4th (G)
Movie:
; Disc:

BUY on Amazon: Poster! | DVD! | VHS!
For a while, the only sequels that would hit the direct-to-video market were no-budget installments of schlocky horror franchises. Recent years, however, have seen the rise of the opposite extreme, the animated feature sequel designed to earn a quick buck in the lucrative kidvid market. The Howling of family direct-to-video franchises is the one spun off from Don Bluth's 1988 box office success The Land Before Time, which reaches no less than its eighth go-round with The Big Freeze. In this installment, young dinosaurs Littlefoot, Cera, Ducky, Petrie, and Spike are taken aback when snow reaches the Great Valley for the first time, and the local old know-it-all Mr. Thicknose (voiced by Robert Guillaume) is himself short on answers. Various lessons about family and belonging, plus the need for seasonal migration, are taught as bland tunes are warbled every now and again. As far as kiddie flicks go, this one is harmless and by all means adequately watchable for any viewer, adults would be wise to leave the kids alone.

Universal's DVD was definitely designed with the younger disc browser in mind; among the special features is an instructional featurette on how to navigate DVD menus. Aside from a token bio of the director, all of the extras are geared toward the young 'uns: sing along clips (though I can't imagine even tots wanting to sing along with these most unmemorable songs), a hide and seek game, puzzles, and even more games for DVD-ROM. Needless to say, adults will find little of use here, but there's no doubt the supplements accomplish what they set out to do, which is offer an amusement for the tykes.

Straight-to-tape sequels to live action family-targeted films are a fairly new phenomenon, and leading the pack is that mischievous St. Bernard, Beethoven, who hits the direct-to-video market for the second time in Beethoven's 4th. The expectedly thin story has Beethoven switching places with a well-behaved lookalike named Michelangelo, who belongs to a rich family. Chaos ensues in Michelangelo's posh household while Beethoven's family, the Newtons, are perplexed by their pet's newfound obedience. Not a single surprising note is hit in this film; if the thought of star Judge Reinhold splashing around in mud tickles your fancy, by all means watch. Otherwise, most people can live healthy lives without ever seeing this tired, uninspired piece of work.

The supplements for Beethoven's 4th are similarly standard: production notes, cast and filmmaker bios, and a preview of another direct-to-video animated sequel, Balto: Wolf Quest.

Freeze specifications: 1.33:1 full frame; English and French 5.1 Surround; English subtitles. Beethoven specifications: 1.85:1 anamorphic widescreen; English and Spanish 5.1 Surround; French Dolby Surround; English subtitles. (Universal Studios Home Video)
TV Sets
The Best of Friends Volumes 3 & 4
Disc:

BUY on Amazon: Poster! | DVD! | VHS! | Soundtrack (1)! | Soundtrack (2)! | Book!
Given that there are well over 100 episodes (and counting) of the hit television comedy Friends, it was only a matter of time before a second two-disc collection of ten episodes would hit video store shelves. In a testament to the long-running series' quality and the cast's (Jennifer Aniston, Courteney Cox Arquette, Lisa Kudrow, Matt LeBlanc, Matthew Perry, and David Schwimmer) durable appeal, the ten episodes collected in this box set are on par with those featured in the one issued in late 2000. Among the highlights in this collection: the first-season gem "The One with the Blackout," a great showcase for Perry's bumbling Chandler; "The One Hundredth," where ditzy Phoebe (Kudrow) gives birth to her surrogate triplets, gives Kudrow the chance to show off some impressive dramatic depth; and Perry and Cox Arquette (neat freak Monica), and Aniston (Rachel) and Schwimmer (Ross) show off their terrific romantic rapports in "The One with the Proposal" and "The One Where Ross and Rachel... You Know," respectively.

Aside from a remastered soundtrack and some added footage, the only supplement in this set (featured on both discs) is "The One That Goes Behind the Scenes," a rather involved documentary that traces the evolution of an episode from conception and scripting to shooting to editing. It's a much more informative feature than the short throwaway fluff EPK featurettes that were passed off as extras in the first box set.

Specifications: 1.33:1 full frame; English 5.0 Surround; English and French subtitles; English closed captions. (Warner Home Video)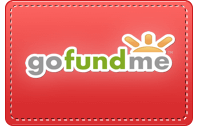 ---
We are a participant in the Amazon Services LLC Associates Program, an affiliate advertising program designed to provide a means for us to earn fees by linking to Amazon.com and affiliated sites
The Movie Report Archive/© Michael Dequina
All images and multimedia files are copyright their respective copyright holders and no rights are given or implied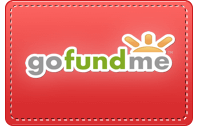 Please keep The Movie Report/
Mr. Brown's Movie Site alive
by generously submitting a PayPal donation.