#299 - 302
October 26, 2001 - November 30, 2001
all movies are graded out of four stars (
)
We are a participant in the Amazon Services LLC Associates Program, an affiliate advertising program designed to provide a means for us to earn fees by linking to Amazon.com and affiliated sites.
M O V I E S
In Brief
Amélie (Le Fabuleux Destin d'Amélie Poulain) (R)

BUY on Amazon: Poster! | DVD! | VHS! | Soundtrack! | Movie Book!
Jean-Pierre Jeunet's global sensation is such a relentless charmer that naturally a small but growing section of moviegoers have been vocally rebelling against it. These people speak as if being a shameless crowdpleaser is a bad thing, but if it gets the job done so beautifully--as this film does--what exactly is the problem?

Irresistible ingénue Audrey Tautou stars in the title role, a winsome waitress in Paris who sets out to make life better (or, if you deserve it, worse) for those around her after returning a lost box of childhood artifacts to its rightful owner. Yet when it comes to her own happiness, Amélie Poulain is less attentive, and when her apparent soulmate--a porn shop worker named Nino (Mathieu Kassovitz)--wanders into her life by chance, she does whatever she can to avoid formally meeting him.

The plot description could have come straight from any romantic comedy, and hence it doesn't begin to touch on the level of wit and imagination that Jeunet brings to the story. As in his famous directorial collaborations with Marc Caro, Amélie isn't lacking in visual razzle-dazzle and overall technical wizardry, but the flashy touches are used in a way that doesn't obscure the film's emotional core. This is because the fanciful flair places the audience squarely in the quirky mind of the heroine, but most of all it fits in with the film's idealistic vision of Paris as a sunny romantic wonderland. Cynics can scoff all they want, but why, when it's simply easier to just surrender to the magic?
The American Astronaut

BUY on Amazon: Poster! | DVD! | Soundtrack!
Traditional film categorizations don't apply to Cory McAbee's truly one-of-a-kind, no-budget, black-and-white feature; to use the strange combo term of "sci-fi musical western" still doesn't scratch the strange surface. McAbee, who also wrote and had a hand in the music, stars as the space traveler of the title, who takes a young man (Gregory Russell Cook) from the all-male planet of Mars to female-inhabited Venus as a vengeful professor (Rocco Sisto) out for blood follows close behind. That in and of itself doesn't sound too odd, but imagine the story told with musical production numbers on a shoestring budget, and you'll start to get the idea of how bizarre--and hence compulsively watchable--this film is. McAbee deserves much credit for not letting the obvious financial limitations constrain his imagination; the low-tech effects are quite effective in their retro feel, as is the use of still images. There are a number of slow spots, and the film doesn't close with much punch (it more or less just stops), but the resourcefulness and creativity on display here is certainly worth a look.
Audition

BUY on Amazon: Poster! | DVD! | VHS!
Virtually every write-up on Takashi Miike's melodrama has gone out of its way to address certain issues of content. While understandable--hell, even the marketing campaign makes pains to address certain concerns, not to mention the key art image is a not-so-subtle hint--it does the film quite a disservice. Had I not known in advance about the controversy, this would have been quite a surprising film in addition to being a truly unsettling one, so to that end I will not go into nearly as much detail about the plot as others have.

Widowed video production company owner Aoyama (Ryô Ishibashi) is urged by his teenage son to find a new wife, and so he holds a big audition for the position under the ruse that it's for a new film project. The clear-cut winner is the shy Asami (Eihi Shiina), who fits Aoyama's obedient ideal. Their innocent and oh-so-perfect courtship takes a turn, and that the film still manages to unnerve even with its central secrets laid open is a testament to Miike's talent. The film's final stretch is shocking regardless of how much pre-knowledge the viewer may have, and that's not necessarily due to any surface qualities; a lot of it has to do with the intensity of Shiina's performance, and even more has to do with Miike's masterful command of his material, which swings from two tonal extremes, and quite credibly at that.
Focus (PG-13)

BUY on Amazon: Poster! | DVD! | VHS! | Soundtrack! | Novel!
What a difference a pair of glasses makes to perception--but, as the character of Lawrence Newman finds out, not necessarily to his own, but that of him. Lawrence (William H. Macy) is an everyman in 1940s Brooklyn who gets a pair of glasses and is quickly mistaken for being Jewish, and receiving with that all the accompanying prejudices. The themes of Arthur Miller's novel are especially relevant in the wake of recent events, and Macy delivers a good performance, but the heavy hand of screenwriter-director Neal Slavin (whose background as a photographer does translate to some nice visuals) makes for preachy--and sometimes sappy, as in Lawrence's courtship of his eventual wife Gertrude (Laura Dern)--viewing.
Intimacy

BUY on Amazon: Poster! | DVD! | Soundtrack!
Physical intimacy is in abundant supply in Patrice Chéreau's controversial drama, which frequently features stars Mark Rylance and Kerry Fox engaging in very graphic, very real sexual situations. But like another indie released this year with a particularly naughty reputation, Wayne Wang's considerably tamer The Center of the World, the sex is not the focus, but its dangerous implications of emotional intimacy. Rylance and Fox respectively play Jay and Claire, two Londoners who have weekly appointments for a little afternoon delight and virtually nothing more--no talk, no strings whatsoever. As time passes, the divorced Jay begins to secretly investigate Claire's "normal" life, their relationship, as is that between Claire and her husband (Timothy Spall) are endangered. The story's not much, and some inconsequential subplots offer needless narrative padding, but the actors' naked (pun intended) performances. Braver than their physical nudity and sexual situations is their raw emotional expressiveness, which lends the picture its memorably gritty impact.
The Simian Line (R)

BUY on Amazon: Poster! | DVD!
Somewhere buried deep within Linda Yellen's The Simian Line lurks a potentially interesting film. Mind you, not exactly an original one; its seriocomic path circling a number of couples in crises has been been traveled before, most recently in 1998's Dancing About Architecture (a.k.a. Playing by Heart). Directly across the river from the hustle and bustle of New York City lies the small New Jersey town of Weehawken, where Sandra (Cindy Crawford) and Paul (Jamey Sheridan), marrieds with Big Apple ambitions, have just moved next door to a house occupied by two couples: unmarried twentysomethings Marta (Monica Keena) and Billy (Dylan Bruno), who are the tenants of the home's owner, Katharine (Lynn Redgrave), who has a much younger live-in love, artist Rick (Harry Connick Jr.). These pairs' bliss comes to an end at a fateful Halloween party where a kooky psychic named Arnita (Tyne Daly) boldly declares that by year's end, one of the couples will no longer be together.

Yellen's premise is certainly a workable one, and while the couples' ensuing dramas unfold in a predictable manner, the likable actors are able to make them fairly involving, and Yellen often strikes the right chord of plaintive romantic longing. Particularly effective is Redgrave, who intimately brings to life Katharine's insecurities about her age (among other things) as she finds Rick becoming increasingly close friends with Sandra. Speaking of that character, Crawford proves her Fair Game detractors wrong by delivering a nicely natural and nuanced performance--though the specter of that infamous Joel Silver production still lingers in the air, for Yellen (thankfully) doesn't resist the urge--quite thankfully at that--to give the supermodel a gratuitous nude bathing scene.

Given how much Yellen does right, it's all the more shameful that she so spectacularly sinks her film in the foot with one hugely questionable "creative" decision: adding a pair of ghosts into the mix. In Katharine's house linger two spirits: Katharine's grandfather Edward (William Hurt), a Southern gentleman awaiting the arrival of his estranged wife's spirit; and Mae (Samantha Mathis), a free-spirited '20s showgirl who was gunned down in her prime. These two characters and their storyline is an intrusive waste, serving no real purpose other than to annoy the audience by interrupting the flow of anything it will care the slightest bit about--and hence ruining the entire viewing experience.
Tape (R)

BUY on Amazon: Poster! | DVD! | VHS! | Play! | Play on CD!
Shot on digital video, featuring only three actors, and told in real time on a single set, Richard Linklater's second film of the season sounds like a recipe for self-indulgence. Instead, though, it turns out to be a tense little chamber piece. Written by Stephen Belber (based on his play), Tape in a tiny motel room, where old high school friends Vince (Ethan Hawke), a volunteer fireman and drug dealer; and John (Robert Sean Leonard), a filmmaker, meet up after many years. Their spirited small talk quickly becomes serious when Vince reminds John of Amy, the girl whom John "stole" from Vince those years ago--and questions him about one fateful night years ago. The atmosphere becomes more charged when Amy (Uma Thurman), now an Assistant District Attorney, turns up for her dinner date with Vince, and more questions, accusations, and speculation are bandied about as each person tries to gain a psychological upper hand. All three actors are in strong form, and Linklater keeps the tension high while consistently finding visually interesting ways to shoot his claustrophobic setting. Ultimately, Tape may not go down as more than an acting and DV exercise, but at least it's an engrossing one.
Tell Me Something

BUY on Amazon: Poster! | DVD! | VHS!
Tell me something, for this crime thriller from South Korea has a lot to show but little to say. Garbage bags stuffed with severed body parts are found in various places--from a crowded elevator to the basketball court of a park--throughout the city, and police detective Cho's (Han Suk-gyu) investigation leads him to a quiet woman (Shim Eun-ha) who has a personal connection with all the victims. Director Chang Youn-Hyun has a lot of visual style to burn, and Shim gives an impressive performance, but given how all the twists take the audience to expected places, it's doubtful this film would have seen a general release on this side of the Pacific had it not been for its extremely grisly violence--the film's only particularly distinguishing feature.
Va Savoir (Who Knows?) (PG-13)

BUY on Amazon: Poster! | DVD! | VHS!
At the risk of losing his audience--and he does come close to doing so--director Jacques Rivette takes his sweet time setting up the characters and relationships in this Paris-set romantic roundelay, which in no small part causes the film to clock in past the two-and-half-hour mark. But the unhurried approach proves to be worth any initial boredom and/or confusion, for by the time the connections start interlocking, the soapy intersections feel less contrived. The players are a French actress (Jeanne Balibar) in a touring Italian theater troupe; her love (Sergio Castellitto) and the troupe's director; the actress' long-lost love (Jacques Bonnaffe), his wife (Marianne Basler); a student (Hélène de Fougerolles); and her half-brother (Bruno Todeschini). The entanglements that ensue are executed by Rivette and his capable cast with wit and warmth, making for an enchanting entertainment that offers a number of laughs while dispensing an equal number of romantic truths.
D V D
Made (R)
Movie:
; Disc:

BUY on Amazon: Poster! | DVD! | UMD! | VHS! | Soundtrack!
Even with a sizable built-in audience and strong critical and audience buzz, Made, the reunion of Swingers stars Jon Favreau and Vince Vaughn and the feature directing debut of Favreau, didn't get its fair theatrical shake from its distributor, Artisan. It opened in July on a few theatres in New York and Los Angeles with the promise of a gradual rollout across the country, but given that said rollout never reached beyond 150 or so screens at once, numerous areas in the nation never received the film, leaving many fans to wonder where the hell the film was. Even so, Made was able to cross the indie box office success mark of $5 million, a tribute to the strength of the film. While not as consistently engaging as Swingers, the sterling chemistry between Favreau and Vaughn--here playing construction workers/amateur boxers who get a small-time job for a mobster (Peter Falk)--that fueled their previous collaboration is still very much in evidence here, as is Favreau's ear for smart and memorable comic dialogue. He also does an accomplished job with the directing reins, coaxing effective work from the entire cast (which also includes Faizon Love, Vincent Pastore, Famke Janssen, and a decent Sean "P. Diddy" Combs) and finding the right balance between laughs and drama.

Artisan's half-hearted theatrical release pattern undoubtedly has to do with the fact that their primary concern is the home market, and accordingly the DVD for Made is getting the kind of PR push it never enjoyed during its much too brief run at cinemas, with large ads running in major national magazines such as Rolling Stone and Entertainment Weekly. Indeed, this disc is indeed worthy of such a splashy campaign, for Artisan, Favreau, and DVD producer Alita Renée Holly have done an excellent job assembling a package that includes just about anything a fan of the film could ever want, making an already good movie an even better sit.

Favreau, Vaughn, and co-producer Peter Billingsley are on hand for a feature-length commentary with a twist. There is nothing particularly unusual in what the three say or discuss, which isn't to say there aren't interesting production anecdotes to relate (though one shouldn't expect any dirt on the erstwhile Puffy) or that the Favreau-Vaughn rapport isn't in evidence (though both are a bit lower key than one may expect). The new spin is that it's an "illustrated commentary"--that is, the three use a telestrator to point out certain things in the frame, such as cameos, background props, or the moving scar on Vaughn's forehead. Seeing how un-gimmicky and quite useful such a feature is, it's hard to believe no one ever thought of it before. Of course, the guys aren't above having a little fun with their little toy; during one stretch, Vaughn challenges Favreau to a match of tic-tac-toe, and the considerable number of "fuck"s in one scene are tallied on-screen. For those who prefer more traditional commentaries, an audio-only option is available, but given how a lot of things being said relate to what's being drawn or written, something is lost without the visuals.

Favreau expands on his thoughts on the editing process in the main commentary in the extensive section of deleted and extended scenes, which are viewable with or without his running commentary. As he says in the main commentary, a lot of these bits are interesting and amusing on their own terms but wouldn't have quite worked within the context of the film for a number of reasons, primarily for either pacing or tone balance concerns. Not leaving the viewer out of the fun, there is also a "scene edit workshop" where one can come up with a unique cut of s scene in the film by choosing from various takes and angles.

Insight into the making of the film beyond editing can be found in the three documentary features: "Making the Music of Made," "The Creative Process," and "Getting It Made," which trace the project's evolution from writing to filming to the final cut. This is really one big making-of doc made expressly for the disc, but someone came up with the idea of breaking it up into three separate parts, each ending with the same end credit roll--which points up the one big quibble with this entire package: a certain choppiness in presentation; it would have made more sense to present the doc as a whole with three chapter stops. The outtakes section, including another amusing running "fuck" count, is for the most part funny (if not entirely immune to the "you had to be there" syndrome that plagues all blooper reels to a certain extent), but since a number of these bits are quite short, a "view all" option would have been quite welcome--as it also would have been for the deleted and extended scene sections, and another section showcasing all the musical score cues recorded for the film, whether used or unused.

The usual promo material can also be found among general DVD features: the theatrical teaser and trailer, cast and crew filmographies, production notes. But more awaits those with DVD-ROM drives on their computers: the film's screenplay, which links directly to corresponding scenes, outtakes, and cast biographies. So completes a very comprehensive and highly comprehensive edition that will keep Favreau-Vaughn fans busy for hours, even days--and add to their anticipation for the forthcoming Swingers special DVD edition due out next year.

Specifications: 1.77:1 anamorphic widescreen; English 5.1 Surround; English Dolby Surround; Spanish subtitles; English closed captioning; DVD-ROM features. (Artisan Home Entertainment)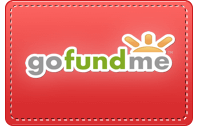 M O V I E S
Harry Potter and the Sorcerer's Stone (PG)

BUY on Amazon: Poster! | DVD! | Blu-ray! | UMD! | VHS! | Soundtrack! | Novel! | Book on Tape! | Book on CD!
With a film as hyped and anticipated as the screen adaptation of Harry Potter and the Sorcerer's Stone, reviews are irrelevant. No matter what the most curmudgeonly critic may say, not only will people--frequent moviegoers and those who rarely trek out to multiplexes--turn out in droves, an especially eager section of die-hard Pot'heads are more than willing to camp out for opening day tickets. So only one question remains: is the film enjoyable enough to ensure a life in theatres beyond the first weekend crush? Yes, this Harry does indeed fly--just don't expect the movie soar into the higher altitudes of imagination.

I must admit to not having read any of J.K. Rowling's insanely popular children's books about the 11-year-old wizard (here played by Daniel Radcliffe), but it doesn't take a fan to see that director Chris Columbus and screenwriter Steve Kloves took great pains to remain as faithful as possible to their source material--after all, not for nothing does a kid flick like Harry Potter end up clocking in at two-and-a-half hours. Their devotion to the parent text also shows in the film's first hour, which is almost completely concerned with character introductions and establishing its magical world. On his 11th birthday, Harry is given the chance to leave his unhappy home with unloving Uncle Vernon (Richard Griffiths) and Aunt Petunia (Fiona Shaw) and attend Hogwarts School of Witchcraft and Wizardry, where he is to hone the magical powers he inherited from his late parents, who were wizards. As Harry acquaints himself with life at Hogwarts and the people there--from fellow students such as endearingly modest Ron Weasley (Rupert Grint) and snooty know-it-all Hermione Granger (Emma Watson) to professors McGonagall (Maggie Smith), Dumbledore (Richard Harris), Snape (Alan Rickman), and Quirrell (Ian Hart)--the emphasis is on set pieces, not story. The students learn how to use flying broomsticks. An escaped troll chases after Hermione. The students engage in a spirited game of the wizard sport known as Quidditch. The non-narrative holding pattern is a bit frustrating but ultimately forgivable when the sequences are undeniably engaging--or, in the case of the frenetic, rugby-ish airborne circus that is the Quidditch match, quite exciting (in spite of some especially clumsy CG work).

Not that it makes too much of a difference when the titular "sorcerer's stone" and its mythology are finally introduced. While the intrigue involving a scheme to steal the all-powerful object provides a sturdier narrative line on which to hang all the big moments, it's still those moments that keep the film consistently watchable. Would-be emotional moments such as when Harry learns the truth behind his parents' demise--and the lightning-shaped scar on his forehead--pale in comparison to Harry attempting to fetch the correct flying key from a wild swarm or an especially charged game of chess on a giant game board. But given Columbus' penchant for treacle, this is a good thing; when a classically Columbus-ian, sappy line of dialogue is uttered during what had been a pretty entertaining climax, whatever forward momentum that had been built vanishes.

But the genial good will of Harry Potter and the Sorcerer's Stone never does. For a film that runs at least a good hour longer than most kid-aimed pictures, Harry breezes by, accomplishing exactly what it sets out to do: keep the young 'uns (and, for the most part, adults) amused for its entire run time. That said, it is a tad dismaying (if hardly surprising) that Columbus and crew didn't even try to be the slightest bit more ambitious. The sets, costumes, and makeup are all nicely done but not especially spectacular; making an even more negligible impression is the visual effects work, which is largely presented, quite tellingly so, in shadows or darkness (the daylight Quidditch match being the major exception--and, hence, featuring the creakiest effects in the film). The actors rarely rise above functional, particularly in the case of the impressive adult cast (standing out the most, though, is Alan Rickman's amusingly slimy Snape). The trio of young actors at the center also just do what's required of them, and it remains to be seen if Radcliffe can really act, for he's quite handily upstaged by the livelier Grint and Watson, who admittedly have the flashier roles.

Now that Columbus has shown that he can make an effective Harry Potter screen translation with Sorcerer's Stone, one can only hope that for the next one, Harry Potter and the Chamber of Secrets--already locked in for a November 15, 2002 release--he comes up with an actual adaptation that dares to do more than hit all the expected notes mapped out in Rowling's books. In the meantime, however, Sorcerer's Stone is a perfectly serviceable franchise jumping-off point that should reasonably please Potter faithful and neophytes alike.
Shallow Hal (PG-13)

BUY on Amazon: Poster! | DVD! | UMD! | VHS! | Soundtrack! | Screenplay!
For all the buzz generated by its gross-out gags, the Farrelly Brothers' There's Something About Mary likely would not have become the phenomenon that it was had there not been some genuine heart behind the hair gel--an idea reinforced by the disappointing grosses (no pun intended) of its more crass romantic comedy follow-up, Me, Myself & Irene. The surprisingly sweet Shallow Hal finds Peter and Bobby retreating to a gentler mode--and, in the process, a far less funny one.

Many prudish filmgoers feared the worst from Shallow Hal, given its potentially offensive premise. The Hal of the title (Jack Black) falls for the svelte golden girl (Gwyneth Paltrow) of his appearance-obsessed dreams. As it turns out, social worker Rosemary is not Hal's swimsuit-issue-ready ideal, but quite the opposite; in fact, she tips the scales at at least 300 pounds. But thanks to a hypnotic suggestion by self-help guru Tony Robbins (playing himself), shallow Hal has been programmed to only see the inner beauty of people, and there's something about Rosemary...

To the certain chagrin of the PC crowd, the Farrellys and writing collaborator Sean Moynihan have not shied away from the obvious fat jokes. The twist, however, is that most occur with Paltrow not in fat drag, and it's a wise decision; seeing the idealized version of Rosemary cause huge splashes in pools and make chairs break adds a layer of irony to the humor, not to mention it sidesteps the potentially incendiary image of a large person in such situations. In fact, the Farrellys offer only fleeting glimpses of Rosemary's true appearance for most of the picture, and even then, at a distance or only in part--another wise move, for when we finally do get a good look at Paltrow in full makeup (which, it must be said, is nowhere on par with, say, the work on Eddie Murphy in The Nutty Professor movies), one doesn't laugh at her since one has gotten to know Rosemary so well.

And do the writers and Paltrow ever develop a likable character in Rosemary. Despite being seen in her "idealized" form for most of the picture, Paltrow is very convincing at conveying the character's rather universal appearance-based insecurities and vulnerabilities. She also just as easily projects Rosemary's appealing goodness and sense of humor whether in or out of makeup. Paltrow and Black make for an unconventional screen pairing, which gives their easygoing chemistry an added charm. On his end, Black keeps Hal from being a complete boor; the development of his deep affections for Rosemary is disarmingly sweet. His Hal may be shallow, but he's not obnoxious--that quality is reserved for best friend Mauricio (Jason Alexander), who gets most of the big laughs.

If only there were more of those big laughs. As nice as it is to see the Farrelly Brothers turn a corner of sorts and succeed in making a film of unusual sensitivity, Shallow Hal is still a comedy, and this film's safe and sedate approach is a far cry from the reckless, spontaneous abandon that typically give the Farrellys' films such spark. The warm smiles "Hal" generates qualifies it as a pleasant moviegoing experience, but ultimately it doesn't make it particularly memorable.
Spy Game (R)

BUY on Amazon: Poster! | DVD! | VHS! | Soundtrack!
With the title Spy Game and the presence of director Tony Scott, one would expect a slam-bang thriller. What one gets instead, however, is less Bond than simply boring, a tedious and overdirected race-against-time drama with a few espionage elements thrown in.

The opening sequence appears to set up a typically slick Scott action adventure. The year is 1991, and CIA operative Tom Bishop (Brad Pitt) is on a mission in a Chinese prison. Little by little authorities catch on until he's finally caught as he attempts escape in an ambulance. Back at home in Washington D.C., Bishop's former mentor Nathan Muir (Robert Redford) is informed not only of Bishop's capture, but also that he's set for execution in 24 hours.

Now, one would think the film would then switch into higher action mode with Muir going on a daring mission to rescue Bishop, but writers Michael Frost Beckner and David Arata have higher dramatic aspirations. Fearing a rescue operation will damage trade negotiations with China, Agency higher-ups interrogate Muir about Bishop's behavior and mission track record. So begins a series of flashbacks that trace Muir and Bishop's respectful but sometimes turbulent relationship, dating back to their first meeting in the Vietnam warfront to when the pair parted ways for the final time. In between are a number of espionage vignettes, but these small slivers of spy shenanigans are not suspenseful nor exciting. Perhaps that the routine and bland presentation of the spy work is the point, given that the focus is on the Muir/Bishop relationship--and, later, Bishop's relationship with Beirut-based relief worker Elizabeth Hadley (Catherine McCormack)--but it's not like this "human" element is developed to much satisfaction given the dearth of chemistry between the three actors.

Despite the more sober dramatic leanings of the film, Scott still directs the film as some high-octane nail-biter. His characteristically slick visual style is even more hyperactive (as if trying to out-Bay Michael and win back the position as Jerry Bruckheimer's top directing gun), best illustrated by a most unintentionally comic recurring flourish. Instead of simply flashing the time of day, the picture freezes into a black and white still image to some loud sound effects. It becomes particularly insulting when, on one card, Bishop's oft-repeated scheduled execution time of 8:00am is actually printed out underneath the current time.

To give credit where credit is due, those overwrought touches make up most of the rare moments when Spy Game gives any type of rise from the audience. Granted, derisive laughs are not what Scott and company had in mind when making the film, but it's likely the only thing audiences will remember after playing this uninvolving Game.
In Brief
Black Knight (PG-13)

BUY on Amazon: Poster! | DVD! | VHS! | Soundtrack!
Whenever he really wants to be--as in, say, his hosting stint on HBO's Def Comedy Jam; his Fox sitcom; or the film Bad Boys--Martin Lawrence can be hysterically funny. You'd never guess that from watching the remarkably wasteful endeavor known as Black Knight.

Not that Lawrence's comic talents haven't already been squandered in his recent projects; even his two big breakthroughs, Blue Streak and Big Momma's House, fell short of showing what he's capable of. But at least in those two films--or all his others, for that matter--he isn't playing the complete buffoon that he does in Black Knight. His Jamal Walker is an unmotivated worker at a Southern California family fun center who one day is somehow transported back to 14th century England, where he gets caught up in a movement against a corrupt king. The usual fish-out-of-water gags ensue (including the obligatory anachronistic dance sequence to a modern song, here "Dance to the Music") as does a forced romance (between Jamal and a comely young--and race-appropriate, for Hollywood dare not have Lawrence genuinely fall for a white woman--chambermaid). None of the goings-on eliciting more than the faintest of smiles, if even that.

But far more ruinous than the virtual lack of laughs is the Jamal character, who is such an idiotic loudmouth that very little of him goes a very long way--and a long way Jamal indeed goes, for he doesn't much change from the film's start to it's all too welcome finish, which doesn't come soon enough, thanks to the slack pacing. As funny as Lawrence can be, he's a performer whose inclination to fly over the top needs to be held in check, but director Gil Junger gives him free rein, which in the case of this role just worsens the problem. Then again, it appears Junger didn't direct much at all; in addition to the unusual drag for a 95-minute movie, a whole it's just plain sloppy. Nothing says more than one scene Jamal freaks out over a man who's stopped breathing--yet the actor's chest is still visibly moving. At least Junger resisted the urge to further torture moviegoers with an end credit reel of pointless outtake footage showing him "hilariously" pop into random scenes, as he did with his last film, 10 Things I Hate About You.
Out Cold (PG-13)

BUY on Amazon: Poster! | DVD! | VHS! | Soundtrack!
Not even ten years have passed since Aspen Extreme, and Disney is once again exploiting winter sports for a cheapo comedy. Snowboarding is the focal sport in Out Cold, and whenever someone is shown taking to those steep, powder-covered inclines, the footage (of obvious pro boarder doubles) is rather impressive.

Such sequences could actually have been exciting as well if they had been longer or had anything to do with the actual story of the film. The plot, such as it is: a modest resort in Alaska is bought by a hotshot Colorado developer (Lee Majors, looking as if he's had about $6 million worth of cosmetic surgery), who wants to turn the place into a trendy Aspen-like yuppie vacation magnet, which threatens the current employees' dreams of taking over the business. This most unappealing crew includes the pretty boy snowboard champ (Jason London) torn between his growing feelings for his tomboyish best galpal (A.J. Cook) and his lost, lamented love (Caroline Dhavernas), who just happens to be the daughter of the developer; the token black guy (Flex Alexander), who rather insultingly can't get on a snowboard without wiping out; the idiot (Derek Hamilton), who in one of his many unfunny bits takes a shit in a urine test cup; and the idiot's brother (Zach Galifianakis), who gets in a number of compromising situations involving his penis.

The raunch factor in Out Cold is surprisingly high, but unlike another brother filmmaking team, the Farrellys, directors Emmett and Brendan Malloy don't translate into laughs so much as groans. Also, given the film's PG-13 rating, it can't take full advantage of the involvement of Playboy Playmate Victoria Silvstedt, who plays a Swiss bombshell cocktease to the four guy--while keeping all of her clothes on. In failing in every base it tries to cover, there's no point in seeing Out Cold, for such preferable alternatives exist. If you want to watch some extreme winter sports action, watch a Warren Miller-produced extreme sports documentary. If you want raunchy snow-set comedy with a Playboy Playmate who actually delivers on what she's hired for, rent Hot Dog... the Movie. If you want laughs, just about every other comedy playing right now is good for one giggle, which is more than you'll get here. Just don't waste your time or money on Out Cold.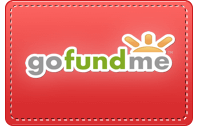 M O V I E S
Domestic Disturbance (PG-13)

BUY on Amazon: Poster! | DVD! | VHS! | Soundtrack!
The real "disturbance" in Domestic Disturbance is not in the home, but in the careers of all involved. Luckily for the talent, this thriller-in-name-only likely won't cause a lasting enough a ripple in the collective consciousness to cause much lasting damage, but it certainly a credit one would be wise to leave off of their résumés.

The one person most likely to not heed that advice considering some of the really unspeakable dreck he's actually proud to include on his filmography (read: Battlefield Earth) is toplining star John Travolta. Here he blandly plays Frank Morrison, a nice guy boat builder whose ex-wife Susan (Teri Polo) marries hotshot businessman Rick Barnes (Vince Vaughn, doing a retread of his unconvincing take on Norman Bates). Of course, being so young, attractive, and successful, something has to be off about Rick--and that's indeed what Frank and Susan's rebellious son Danny (Matt O'Leary) discovers one fateful night when he witnesses his new stepdad kill a former "business associate" in cold blood.

"He will do anything to protect his family," is the straightforward tagline for the film, and that also appears to be basic guideline according to which Harold Becker's film was hacked down to a sub-90-minute run time. All trace of subtlety or grace is absent as the film leadenly hits all the expected thriller beats at an exceedingly rushed pace: Frank and Danny don't like Rick; Rick wins them over; Danny finds out about Rick, but no one except the impossibly honorable Frank believes him; etc. The most major of the offenses committed by Becker and scripter Lewis Colick is their absolute failure to generate any suspense. Rick's evil nature is made so obvious from the get-go, and in laughably overwrought ways, such as a scene where Danny makes Rick's blood boil... by not playing catch properly.

With the poor plotting accompanied by phoned-in performances and very noticeable, PG-13-mandated overdubbing of naughty words, laughable situations are not in short supply in Domestic Disturbance. The fact that these situations are commonplace in thrillers doesn't make it any less ridiculous or any more forgivable. When the bad guy suddenly materializes in dark rooms as a shock chord blares on the soundtrack, or he somehow appears downstairs faster than anyone else despite suffering a pretty serious head injury (that leaves a wound on the opposite side of his head), there's no way to react but by howling in disbelief. Actually, make that "resignation," for awful formula efforts like Domestic Disturbance make the depths to which mainstream movies are so eager to sink all too easy to believe.
Monsters, Inc. (G)

BUY on Amazon: Poster! | DVD! | Blu-ray! | VHS! | Soundtrack! | Movie Book!
The computer animated features produced by the Pixar Animation Studios have been justly lauded for their stunning visuals, but Monsters, Inc. confirms that despite all the technical tools at their disposal, one thing counts head and shoulders above razzle-dazzle eye candy (or anything else, for that matter): the story and characters, and Monsters, Inc. introduces worthy additions to the Pixar pantheon.

It would be unfair to expect Monsters, Inc. to be in the league the studio's crowning jewels, the classic Toy Story and its superior sequel, Toy Story 2, and it indeed is not. Monsters, Inc. is simpler and overall more geared to the younger set that those films, but at its core lies a very clever idea that would be best appreciated by adults. The creepy creatures that emerge from children's closets at night are not some wild ghouls out for random scares; they're employees of the titular company, which collects kids' screams to power the monster mecca Monstropolis. There's a rather serious scream shortage as a whole but not on the tally of Sulley (voiced by John Goodman), who, with the coaching of wisecracking one-eyed best friend Mike Wazowski (Billy Crystal), has become the reigning king of scream collection. However, nipping at his heels is the slimy (in every sense) chameleon Randall (Steve Buscemi), whose scheme to rack up on-the-sly screams leads to the monsters' worst nightmare come true: a little girl (Mary Gibbs) crosses over from the human world to Monstropolis.

Sulley is the one who discovers the girl, and his initial reaction belies his tough reputation. Monsters believe that contact with objects such a child's sock--let alone a child itself--is poisonous, and Sulley reacts with according panic. But Sulley (rather predictably) comes to grow fond of the moppet, whom he eventually nicknames "Boo," and this focal creature-kid bonding angle is indicative of the younger-skewing approach to Monsters, Inc. This is not to say that the grown-ups won't also find themselves involved in the story. With her wide eyes and infectious laugh and smile, Boo is absolutely irresistible in a way flesh-and-blood child actors can only dream of being, and Sulley, despite his reputation, is quite the cuddly fellow.

Certainly adding to that cuddly quality is the ever-superlative work of the Pixar animators; the hair covering Sulley's body is so realistic you almost want to reach out and touch the screen. That's just one example of the film's attention to detail. There are some wonderful little visual touches, such as the reactions of the snakes that make up the hairs on the head of Celia (Jennifer Tilly), Mike's girlfriend. But, again, some smarter details lie in the writing, as in smart throwaway jokes like a briefly-glimpsed newspaper headline that informs of the possibility of rolling blackouts in Monstropolis.

In general, though, director Pete Docter and writers Andrew Stanton and Daniel Gerson keep the broader audience in mind, and that works just as well. Audiences of all ages will be dazzled and excited by the bravura action climax--an extended chase through the closet doors that are the interdimensional portals bridging Earth and Monstropolis--which actually manages to outdo its counterparts in A Bug's Life and Toy Story 2. On the opposite end, young 'uns and grown-ups alike will be touched by the poignantly understated--surprisingly so--finale, yet again highlighting the Pixar people's strength in scripting and all facets of film direction. Monsters, Inc. likely won't be quite as durable over time as the Toy Story features, but that doesn't mean that it won't be a film that families will revisit in their living rooms many times over for many years to come.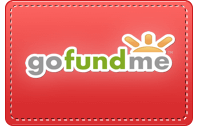 M O V I E S
K-PAX (PG-13)

BUY on Amazon: Poster! | DVD! | VHS! | Soundtrack!
Life as a House (R)

BUY on Amazon: Poster! | DVD! | VHS! | Soundtrack!
It's that time of the year again, when studios release Serious Star Vehicles in hopes of getting a taste of Academy gold. Getting the proverbial ball rolling are Universal and New Line, who drop two previous acting winners in Oscar-ready type roles in K-PAX and Life as a House, respectively--and come up short.

The K-PAX of the eponymous film is, contrary to its sound, neither a television nor radio station. It's the distant planet from which a New York mental patient known only as Prot (Kevin Spacey) claims to be visiting. A two-time Oscar winner playing a crazy person in a big studio film released in late October. Can't you just smell the pretension? Probably not, given the other ways in which this film stinks.

Assigned to crack the mystery that is Prot is shrink Dr. Mark Powell (Jeff Bridges). Mark is an ace at his job, but wait--could it be that this seemingly together crusader for mental health have some personal problems of his own? Why, indeed yes. While enjoying remarried life with the restless but understanding Rachel (Mary McCormack) and their two children, Mark has lost contact with his college-age son from his first marriage. Sounds like an ailment that a little prolonged contact with a delusional couldn't cure.

Fellow patients at the Psychiatric Institute of Manhattan presumably have more severe illnesses and have been treated for long periods of time by the most highly trained professionals, yet Prot is able to break through to them in ways no one else had been able to in a matter of days. This development would have been more ludicrous had the patients on Prot's floor were portrayed as people with serious psychological problems, but in that sanitized Hollywood fashion everyone's genial and good-natured, burdened only by mild quirks in their personalities. One can easily imagine that if this film were to become a hit, next fall a spin-off sitcom called The K-PAX Kooks would hit the airwaves.

With Prot making life that much more enjoyable for anyone he meets, the big question remains: is he really an alien from K-PAX or just a really convincing delusional? Scripter Charles Leavitt and director Iain Softley chicken out and try to have it both ways, leaving a fair share of plotholes in the process. But the unsatisfying resolution doesn't come before slogging through the expected, would-be shocking revelations about Prot's past. The pop psychology of what's discovered would not be much of a surprise for anyone who's watched any television or movies.

Spacey shouldn't clear shelf space for that third statue just yet. To be fair, the embarrassing "eat the banana with the peel on" and the entire fruit fetish notwithstanding, Spacey is perfectly fine as Prot, if not exactly challenged; by now, he can do the droll, sarcastic bit while comatose. Bridges fares as well as his co-star though he's not given a whole lot to do outside of playing the straight man.

The title K-PAX bears a great similarity to the local Los Angeles television station KPXN channel 30, which is all too fitting. KPXN is an affiliate of Pax, the network that specializes in safe, inoffensive, family-friendly, and generally cornball programming such as Touched by an Angel reruns--in other words, the ideal future small-screen home for manufactured pap like K-PAX.

If it weren't for the big screen level acting talent involved, Life as a House could have easily been one of those disease-of-the-week TV movies that hit the network airwaves with alarming frequency. But there's only so much that an actor can do when the script follows the bittersweet formula right down to the wire.

The terminally ill character in Life as a House is secretly cancer-stricken architect George Monroe (Kevin Kline), who after losing his longtime job sets out to spend his remaining days tearing down his aging cliff-side Palos Verdes shack and building a dream home. As the title of the film suggest, with the building of the house also comes the reconstruction of his life. His brittle ex-wife Robin (Kristin Scott Thomas) suddenly becomes more open, and in spending more time with his father, so does their bitter, punkish 16-year-old son Sam (Hayden Christensen).

For the most part, Life as a House follows the traditional trajectory for these family dramas. Sam engages in reckless behavior and spends a lot of time yelling at his parents before the inevitable thaw that's somewhat spurred on by growing feelings for a girl; George's secret is revealed at a most inopportune moment, threatening the progress he's made with his family; and so on. But about two-thirds of the way through, director Irwin Winkler and writer Mark Andrus take a brief but no less bizarre turn as George's hilltop cul-de-sac starts to resemble that in Knots Landing: Robin, who has two children with current husband Peter (Jamey Sheridan), finds herself fallling back into George's arms; Coleen (Mary Steenburgen), George's neighbor and mother to Sam's friend Alyssa (Jena Malone), starts taking an unhealthy interest in her daughter's sorta-boyfriend Josh (Ian Somerhalder).

When the out-of-nowhere sensationalism soon subsides, it's both a blessing and a curse. The film comes back down to a place more in line with the otherwise earnest tone and performances, but in so doing it also settles back into tidy predictability, not to mention convenient contrivance, particularly in the resolution of a lingering quasi-feud between George and uptight neighbor David (Sam Robards). With nothing in the way of inspiration coming on either the writing or directing end, it's up to the actors to maintain audience interest and emotional engagement, and two members of the cast rise to the occasion: Kline and Christensen. Their work occupies opposite ends of the acting spectrum; Christensen's Sam is all volcanic adolescent angst while Kline's George is far more sedate, strong yet calm. But both performances are impressively layered; Kline's nuanced work convey the fear and sadness behind his deceptively dignified exterior, and Christensen makes the pain behind Sam's rage clearly come across. His strong work here makes one all the more eager to see his upcoming take on Anakin Skywalker.

The two of them give complex performances in a film that steadfastly remains simplistic. Rebuild your house, rebuild your home, rebuild your family, rebuild your life is the rather obvious message of Life as a House. If only it really were that simple.
Thir13en Ghosts (R)

BUY on Amazon: Poster! | DVD! | VHS! | Soundtrack!
One look at the official, on-screen title--Thir13en Ghosts--gives ample clue as to what this update of the 1960 William Castle chiller 13 Ghosts tries to be and how it fails. The placement of a numeral in the middle of a word is obviously meant to evoke a film that is genuinely chilling and disturbing, namely, David Fincher's Se7en. But like that inscrutable pseudo-word "Thir13en," this film is a messy jumble.

The Warner Bros. marketing department certainly earns creativity points for using those now commonplace MPAA ratings reasons as the cornerstone for its promotional campaign: "This film has been rated R for nudity, violence, and gore," proudly announce the TV spots. If that's enough for you to rush out and buy a ticket, then this film is for you, for it's all about shallow sensory gratification. Fans of comely co-star Shannon Elizabeth should be forewarned, however, that the advertised bare flesh is not that of the sultry starlet, who continues her efforts toward being a "serious actress" (yeah right) by keeping her clothes on. She plays Kathy, the older of two children to sullen widower Arthur (Tony Shalhoub), who at the beginning of the film inherits an opulent glass house from Cyrus (F. Murray Abraham), the uncle he barely knew. Arthur, Kathy, Arthur's young son Bobby (Alec Roberts), and Bobby's no-nonsense nanny Maggie (Rah Digga) soon find out that this luxurious mansion is, in fact, a death trap, with a dozen bloodthirsty ghosts collected by Cyrus ever so eager to make anyone in the family join them in the netherworld.

To explain why there are only twelve ghosts rather than the 13 (er, "thir13en") of the title is to delve into the overly convoluted backstory that this flimsy film is in no shape to support. Director Steve Beck is less interested in telling a coherent story (though, to be fair, it's not as if screenwriters Neal Marshall Stevens of Richard D'Ovidio have come up with one), establishing characters worth caring about, coaxing believable performances, or coming up with a decent scare than coming up with a reel of cool visuals. Granted, the effects work is nicely done, and the central piece of eye candy--the magnificent contraption that is the house--is truly stunning; it is such a wonder to behold that Kathy's ecstatic reaction to the bathroom is understandable. Not understandable in the slightest is Beck's decision to devote a whole scene to Kathy getting excited over the bathroom, and shooting a good deal of it in slow motion, to boot. In addition to excessive slo-mo, Beck uses a lot of quick and flash cuts of the ghosts to presumably scare or at least unsettle the audience; it doesn't work either way. Whenever he's bored with that, he resorts to graphic bursts of violence (an early instance of which, I must admit, is a bit of a showstopper); and when all else fails, he throws in another shot of the young female ghost who just happens to haunt house while completely nude.

Of the cast, only Shalhoub emerges with some semblance of dignity intact even if his character is at the center of a ridiculously schmaltzy finale. The others are off in their own little zones. Elizabeth is kidding herself if she thinks her overly earnest take on a paper-thin role is going to make anyone think more of her acting ability. Hip-hopper Digga is called on to be the token sassy person of color. An already too-cutesy Roberts is made even more annoying by sporting one of those fake moppet lisps. Matthew Lillard, playing a psychic ghost tracker, chews the scenery from his first frame to last. A humorless Embeth Davidtz, as a mysterious figure who wants to liberate the spirits, is saddled with the thankless job of delivering all of the murky exposition. Finally, the barely-seen Abraham continues to be living proof that winning a Best Actor doesn't necessarily mean shit for a career.

Neither, apparently, do the names of Hollywood bigwigs Joel Silver and Robert Zemeckis mean shit when they are listed under the executive producer credit of horror movies: first the two cheesy Tales from the Crypt spinoff feature films, then the mediocre 1999 update of Castle's House on Haunted Hill, and now the even bigger waste that is Thir13en Ghosts.
In Brief
Aberdeen

BUY on Amazon: Poster! | DVD! | VHS! | Soundtrack!
Kaisa (Lena Headey), a hedonistic young professional with a cocaine habit, goes on a long road trip with her estranged, alcoholic father Tomas (Stellan Skarsgård) to visit her dying mother (Charlotte Rampling) in the titular Scottish town. The scenario created by director Hans Petter Moland sounds like a surefire recipe for treacly melodrama, but admirably, miraculously he manages to sidestep easy manipulation. His film is tough, uncompromising look at two not terribly likable individuals. To call Tomas a loser lush is a complete understatement, and the self-involved and snippy Kaisa isn't much more pleasant. Watching such caustic characters for two hours would seem a chore, but instead it is ceaselessly absorbing due to the electrifying acting. Skarsgård's subtly self-loathing take on Tomas is impressive, maintaining a degree of audience sympathy even when his character is at its most frustrating and pathetic; but it's Headey who's the revelation, throwing caution (and, in her first scenes, clothing) to the wind and delivering a fearless, emotionally raw performance. Moland and writing collaborator Kristin Amundsen may stumble with the plot a bit--the incorporation of a potential love interest (played by Ian Hart) for Kaisa is decidedly less than smooth--but in sharing such a long journey with Tomas and Kaisa, one not only gets to know them well but develop a warts-and-all love for them similar to their own. The conclusion may feel at odds with the fairly dark tone of all that preceded it, but the catharsis is earned.
Donnie Darko (R)

BUY on Amazon: Poster! | DVD! | VHS! | Soundtrack! | Score CD! | Movie Book!
For his debut feature, writer-director Richard Kelly certainly didn't lack for ambition. A teen movie, an '80s satire, a science fiction film, a psychological thriller--Donnie Darko is all of these things and, rather surprisingly, not a mess. Helping to hold the wide-ranging elements together is a standout performance from Jake Gyllenhaal as the title character, an alienated teen in 1988 suburbia who is plagued by disturbing visions of a talking demonic bunny. When this strange creature informs him that the apocalypse is less than a month away, and a jet engine mysteriously falls on his house, so begins a warped tale involving self-help gurus, Bush vs. Dukakis debates, wormholes in the space-time continuum, and a down-to-earth romance with a new girl (Jena Malone) in school. Regardless of the strange turns Donnie's story takes, Gyllenhaal keeps the audience interested and involved. He makes the character's torment all too real, but that's not to say that Donnie's a big mope; he's remarkably smart, and his dark wit is razor sharp.

The same can be said of Kelly, who makes a most auspicious debut. Donnie Darko's story is a hodgepodge of wildly disparate genres, but he blends them all seamlessly with the help of his strong ensemble (which, in addition to Gyllenhaal and Malone, includes Mary McDonnell, Drew Barrymore, and Patrick Swayze) and the crew responsible for the film's many--and completely convincing--visual effects; it's amazing what they were able to accomplish on a limited budget. Creepy, funny, poignant, and stunningly imaginative and original, the film is the work of a bold and unique filmmaking voice that is certain to be heard from a lot in the future.
High Heels and Low Lifes (R)

BUY on Amazon: Poster! | DVD! | VHS!
The title High Heels and Low Lifes straddles two extremes, but the breezy Britcom bearing the name falls somewhere squarely in the middle. The "high heels" belong to best buddies Shannon (Minnie Driver), a no-nonsense nurse; and the more ballsy (no doubt because she's American) Frances (Mary McCormack), a struggling actress. When the two overhear a heist taking place over Shannon's neglectful boyfriend's phone scanner, Frances comes up with a plan to blackmail these "low lifes" out of a cut of their score.

Shannon and Frances are newcomers to the crime game, and much of the comedy derives from their bumbling, fumbling ways--something that turns out to be rather commonplace among the veteran criminals whom they irritate. Writer Kim Fuller (the person responsible for another, rather infamous "girl power" comedy, Spice World) often strains to come up with convincing reasons for the women to stick to their often-failing plan, and while there are more than a few grin-worthy moments, there is a clear dearth of any that induce audible laughs.

Yet the film remains too oddly likable in its modest, non-taxing ways to be written off as a total loss. Director Mel Smith keeps the action swift and light on its feet, not to mention visually interesting; one music montage that makes generous use of split screen may be a cheap use of style to gloss over the less-than-effective substance, but it works. Also functional in a context that is less so is the work of the leads; Driver gets to show off the cool comic timing that still hasn't found an ideal vehicle, and making for a good contrast is the brash (sometimes overly so) McCormack. All in all, amusing and average High Heels and Low Lifes won't leave audiences with too many bad memories--mostly because it evaporates from memory as soon as the closing crawl begins.
Il Mio Viaggio in Italia (My Voyage to Italy) (PG-13)

BUY on Amazon: Poster! | DVD!
Leave it to Martin Scorsese to make a four-hour documentary on Italian cinema that doesn't feel like a glorified on-screen film studies course. Make no mistake, this tribute to Italian masters Roberto Rossellini, Vittorio De Sica, Luchino Visconti, Federico Fellini, and Michelangelo Antonioni is specifically designed to get the viewer to look back at their works for themselves; Scorsese even admits to this at the very end of the film. But what makes this more than a typically patched-together clip overview of seminal cinematic works such as De Sica's The Bicycle Thief and Fellini's 8 1/2 is Scorsese's indelible personal stamp; not for nothing is the title My Voyage to Italy. In addition to discussing the technique behind the films, Scorsese goes into loving detail about how these films--most of which he watched on television as a youth--were important to him as well as his whole family, particularly relatives who came directly from Sicily. Those looking for concrete explanations as to how these films helped shape Scorsese's own technique will be disappointed; only once does he ever mention one of his own films (for the record, Mean Streets as it relates to Fellini's I Vitelloni). That hardly matters, though, when the film offers something far more rare and fascinating: a look into how these films shaped Scorsese as a person.
D V D
The Age of Innocence (PG)
Movie:
; Disc:

BUY on Amazon: Poster! | DVD! | VHS! | Soundtrack! | Screenplay! | Photo Book! | Novel! | Book on CD!
The Remains of the Day (PG)
Movie:
; Disc:

BUY on Amazon: Poster! | DVD! | VHS! | Soundtrack! | Novel! | Book on Tape!
Fall of 1993 found Columbia Pictures in the mood for dress-up, as their two major awards contenders, The Age of Innocence and The Remains of the Day, were both classy costume dramas. Eight years may have passed since these films were initially released, but watching them anew on DVD confirms them as the classic works they appeared on their initial release.

Still the better of the two is Martin Scorsese's adaptation of Edith Wharton's The Age of Innocence, which was deservedly met with ecstatic praise when it was released in September 1993. However, when it came time to nominate for the Academy Awards, enthusiasm had somehow died, and the film earned only five nominations, largely in lower-profile categories (the exception being Winona Ryder's nod for Supporting Actress). Such is a shame, every moment in this story of forbidden passion in repressed 19th Century New York society is every bit as potent as it was when it first hit screens. Particularly wrenching to this day is when lawyer Newland Archer (Daniel Day-Lewis) and the scandal-ridden Ellen Oleska (Michelle Pfeiffer), the cousin to Archer's naive fiance May (Ryder), finally own up and give in to their long-simmering attraction. The moment is electric, with the intense performances making painfully immediate the violent emotion that, whenever not expressed, is always boiling beneath the surface.

The DVD boasts a beautiful audiovisual transfer that captures the many Academy-nominated technical elements of the piece: the detailed art direction, Elmer Bernstein's glorious score, and the Oscar-winning costume design. But anyone interested in background info on the film has to rely on the DVD booklet, for there isn't any supplemental material on the disc--unless you count the de rigueur filmographies for Scorsese and the principal cast, and the theatrical trailer, not to mention those for Sense and Sensibility, Bram Stoker's Dracula, and Gandhi.

Columbia didn't skimp on the supplements for their disc of The Remains of the Day, which unlike Age is given the "special edition" label. Perhaps this is because this Merchant Ivory production earned eight Oscar nominations, including nods for Actor (Anthony Hopkins), Actress (Emma Thompson), and Best Picture.

Hopkins' work as Hannibal Lecter will go down in history as his most famous performance(s), but his spectacular turn in Remains will go down as his best. As Mr. Stevens, a butler whose slavish devotion to his less-than-honorable master (James Fox) denies him a chance for a real life and love with Miss Kenton (Thompson, also amazing), a young housekeeper in the same house, Hopkins is wonder of perfectly calibrated subtlety, making the subtext of the character so intimately felt. As with all the films by producer Ismail Merchant and director James Ivory, Remains moves rather slowly, but the actors and their understated chemistry keep the film riveting, building to a climax that is absolutely heartrending.

The supplements included on the disc go beyond the typical repackaged release hype though that is not completely absent here; one of the featured documentaries is a making-of special that originally aired on HBO. There are also documentaries produced exclusive for this disc: a half-hour retrospective on the film that includes new interviews with Hopkins, Fox, Merchant, Ivory, and Christopher Reeve, who also show up in the slightly shorter other new featurette, which focuses on the historical context of the film's 1930s setting. The only principal who doesn't contribute to these featurettes is Thompson, whose interview segments are culled from the HBO special. However, she did put in her piece by way of the very spirited running commentary she does along side Merchant and Ivory. Her whip-smart wit keeps the conversation lively and spontaneous, which it most certainly wouldn't have been if it were only the Merchant Ivory guys talking.

Rounding out this solid package are a selection of deleted scenes viewable with or without commentary by Ivory; filmographies; and a clear new transfer of the wonderful film itself.

Age specifications: 2.35:1 anamorphic widescreen; English 5.1 Surround; English and French Dolby Surround; English, French, Chinese, Korean, Thai, Spanish, and Portuguese subtitles; English closed captioning. Remains specifications: 2.35:1 anamorphic widescreen; English 5.1 Surround; English, French, Spanish, and Portuguese Dolby Surround; English, French, Spanish, Portuguese, Chinese, Korean, and Thai subtitles; English closed captioning.
Scary Movies
Freddy Got Fingered (R/PG)
Movie:
; Disc:

BUY on Amazon: Poster! | DVD! | VHS! | Soundtrack!
Yes, everything you may have heard (excepting that bizarre New York Times review) about Tom Green's infamous directorial debut (and, hopefully, finale) is true. Not only is this unfunny, disgusting disgrace the absolute worst film of the year, it is one of the worst I have ever seen. For the record, the story has green Green not play the fingered Freddy, but his seriously disturbed brother Gord, who makes life hell for everyone around him--particularly his father (Rip Torn)--as he pursues his dream of becoming an animator. But story is irrelevant here; it's all about the set pieces. See Gord give a horse a handjob. See Gord wear a dear carcass. See Gord lick the bloody bone protruding from a friend's broken leg. See Gord cut a baby's umbilical cord with his teeth. If the thought of such scenes don't horrify you, you probably are a die-hard Green fan.

And it will take a die-hard Green fan to really enjoy the ridiculously comprehensive DVD edition Fox has released of this cinematic atrocity. However, the film's many detractors (to put it mildly) would be hard-pressed to not appreciate the obvious effort that went into this platter. The nicely animated menus lead to the usual trailer and TV spots and making-of featurette (here, one that was produced for MTV), as well as an amusing-in-concept-only PG-rated edit of the film that runs for all of three minutes. Selected scenes are viewable with commentary by three of Green's co-stars: Torn, Marisa Coughlan, and Harland Williams. Torn and Coughlan deserve some sort of credit for attempting to speak seriously about this thoroughly unserious movie, but Williams, slurring his words while going off on such pleasant subjects as "blood farts," apparently was trying to out-annoy Green.

But, of course, that's an impossibility. The selection of deleted scenes are viewable with Green commentary, and does he ever work overtime to make the scenes worse than they already are; whenever he runs out of things to say, he launches into strange noises. Don't ask. In the commentary for the film proper, Green revels in rambling non-sequiturs (at one point Green says that he maybe shouldn't have recorded a commentary since people would think he was an idiot after listening; Tom, everyone already thinks you're an idiot, commentary or not), which seems appropriate for this senseless film but makes for equally frustrating viewing. That just reflects what this movie and DVD really is: one huge ego trip, and evidence doesn't come any stronger than the final special feature: a feature-length recording of the audience at film's premiere, which means lots of hooting, hollering, laughing, and approving applause--in other words, a reaction universes removed from the reality of what played out in multiplexes across the country earlier this year.

Specifications: 1.85 anamorphic widescreen; English 5.1 Surround; English and French Dolby Surround; English and Spanish subtitles; English closed captioning. (20th Century Fox Home Entertainment)
Funny Girl (G)
Disc:

BUY on Amazon: Poster! | DVD! | VHS! | Soundtrack! | Sheet Music!
Given how she grew into perhaps the most annoyingly egocentric entertainer in all the world, it's difficult to imagine that Barbra Streisand was once an ingenue. But even as early as Funny Girl, the 1968 William Wyler-directed movie musical which marked her screen debut (not to mention earned her a Best Actress Oscar), signs of what would become the Streisand Syndrome have been set in place. How eerily prophetic it is to hear her belt out a song called "I'm the Greatest Star" early on, not long after various characters have discounted her for her less-than-ideal (to say the least) looks. And in what would become commonplace fashion, Babs--er, stage comedienne Fanny Brice--proves her detractors, in both her professional and personal lives, wrong with a far more overpowering beauty: that of her sense of humor and (of course) talent.

That sense of humor about herself is perhaps the biggest difference between this early Streisand and the Streisand of today, who takes herself so damn seriously that it even comes through in her celebrated singing voice--once melodic, now mannered and melodramatic. So it's all the more amusing to watch Fanny make a fool of herself (both intentionally and unintentionally) time and again in this film; it makes for a satisfying meta-movie viewing experience to see Miss Monumental Ego surrender to slapstick and for once be eager to make faces sillier than her natural one.

Interestingly enough, Funny Girl has a progression not unlike that of its star. The first half is amusing, likable, light on its feet; post-intermission, the film gets overly serious and self-involved as Fanny's troubled relationship with compulsively gambling husband Nicky Arnstein (Omar Sharif) become the focus. Unlike its star, the later section does show some glimmers of appeal, namely the timeless tunes by Jules Styne and Bob Merrill, which are nicely rendered by Streisand's then-pure pipes. Even so, the film ultimately proves to be a keeper for fans o' Babs, and not the likes of myself.

Similarly, so is Columbia TriStar's new DVD of the film. This is no knock on the extensive amount of technical work that went into this digital edition; as with the theatrical rerelease that played in a few cities this fall, this version of the film has been refurbished in sound and image, and it shows: the Technicolor leaps out; the music rings clear. But the two vintage featurettes that are the disc's only notable supplements will only be of great interest to the Babs faithful. First is "Barbra in Movieland," which talks about the filming of the famous "Don't Rain on My Parade" number in a New Jersey train station. What is especially odd about this featurette is how it takes the point of view of a veteran caretaker at the station, but that's all the better to show how Babs can have such a spellbinding effect on regular folk. But that featurette doesn't get nearly as sickening as the five-minute ego stroke that is "This Is Streisand." The first words spoken by a completely serious announcer are, "Her smile has been compared to the Mona Lisa. Her profile has been compared to Nefertiti," as side-by-side comparison photos flash on the screen. If that snippet doesn't turn your stomach, then you're made of far stronger stuff than I am. The fawning ends with the declaration, "Nothing like Barbra Streisand has never occurred before." Let's hope that nothing ever will again.

Specifications: 2.35:1 anamorphic widescreen; English 5.1 Surround; English and French Dolby Surround; English, French, Spanish, Portuguese, Chinese, Korean, and Thai subtitles; English closed captioning. (Columbia TriStar Home Entertainment)
The Criterion Collection
The Vanishing
Criterion Collection #133
Movie:
; Disc:

BUY on Amazon: Poster! | DVD! | VHS!
George Sluizer's The Vanishing (not to be confused with the wretched 1993 American remake, which he was also directed--difficult as that is to fathom) may have been made over a decade ago, but is still a potent, haunting, and impressively nuanced thriller. While on holiday, a young man's (Gene Bervoets) girlfriend (Johanna ter Steege) disappears without a trace, and three years later the still-obsessed man is confronted by the woman's captor (Bernard-Pierre Donnadieu). The simple, already premise is made all the more chilling by Donnadieu and Sluizer's unusual villain; unlike the remake's ratty ruffian played by Jeff Bridges, the kidnapper looks like and basically is an average, preppy guy. The anonymous everyday, quality to the self-proclaimed sociopathic character adds to the menacing atmosphere, which culminates in a famously bleak conclusion.

Unlike many Criterion discs, The Vanishing DVD's widescreen transfer is enhanced for widescreen televisions. However, everything else is characteristic of a Criterion barebones edition; the soundtrack has not been remastered (the original mono track is presented here), and the only other extra is the film's theatrical trailer in France, where the film is titled L'Homme Qui Voulait Savoir (The Man Who Wanted to Know).

Specifications: 1.66:1 anamorphic widescreen; French/Dutch Dolby Digital mono; removable English subtitles. (The Criterion Collection/HomeVision)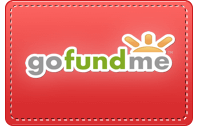 ---
We are a participant in the Amazon Services LLC Associates Program, an affiliate advertising program designed to provide a means for us to earn fees by linking to Amazon.com and affiliated sites
The Movie Report Archive/© Michael Dequina
All images and multimedia files are copyright their respective copyright holders and no rights are given or implied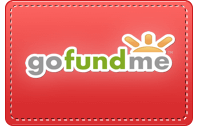 Please keep The Movie Report/
Mr. Brown's Movie Site alive
by generously submitting a PayPal donation.