#266 - 269
January 12, 2001 - February 6, 2001
all movies are graded out of four stars (
)
We are a participant in the Amazon Services LLC Associates Program, an affiliate advertising program designed to provide a means for us to earn fees by linking to Amazon.com and affiliated sites.
M O V I E S
The Invisible Circus (R)

BUY on Amazon: Poster! | DVD! | VHS! | Soundtrack! | Novel! | Save up to 60% on Movie Tickets & Concessions
The not-so-invisible center of The Invisible Circus is Jordana Brewster, who, in her first film role since the teen popcorn thriller The Faculty, gives a breakthrough dramatic performance. Her character's arc is a fairly compelling coming-of-age journey. Unfortunately, the film also fancies itself a mystery, and it's this bit of baggage that weighs down Adam Brooks' adaptation of Samantha Egan's novel.

The mystery is that of Phoebe O'Connor's (Brewster) elder sister Faith's (Cameron Diaz) death in Europe some seven years prior. The year is now 1977, and much to her mother's (Blythe Danner) chagrin, 17-year-old Phoebe is determined to repeat Faith's fateful trip across the Atlantic in order to find out what really happened. With the help of Faith's now-Paris-based ex Wolf (Christopher Eccleston), Phoebe retraces her sister's steps--in more ways than one--on her way to the truth.

When the truth comes, audiences are likely to not be nearly as shocked as Phoebe is. Without giving too much away, the free-spirited hippie Faith fell into some radical activities--which, given the late '60s-early '70s time frame of her life in Europe, is hardly surprising. Diaz exercises her dramatic abilities respectably as her thread takes increasingly dark turns, but her and Eccleston's performances are the only things keeping the flashbacks from being tedious and often boring.

But as the film's tagline so appropriately puts it, "the journey is the destination," and Phoebe's evolution from sheltered young girl to independent young woman is involving and affecting; much of this is a credit to Brewster's strong yet sensitive portrayal of Phoebe. Brewster easily carries the film with a performance of strong emotional immediacy and honesty that is also quite subtle; her face often says all that's needed to suggest the fear that simultaneously comes with each of Phoebe's outwardly gutsy moves.

So much more a shame, then, that The Invisible Circus isn't exclusively about her character. The mystery involving Faith is what makes Phoebe throw caution to the wind and hit the road previously traveled, but it would have perhaps been better if she made the journey to simply find out more about who her idolized sister was rather than to do some amateur sleuthing. Whenever Brooks hits a stride with Phoebe's tale, the mystery element takes over, and similarly, that crudely formed aspect of the film overwhelms what is fully functional.
Sugar & Spice (PG-13)

BUY on Amazon: Poster! | DVD! | VHS! | Soundtrack! | Save up to 60% on Movie Tickets & Concessions
It's Bring It On meets Set It Off! Given how Sugar & Spice tells the sordid story of a group of bank robbing cheerleaders, could there be a more apt description? Yes and no. While that description pretty well sums up what the film is about, it also implies that this teen comedy is a lot more fun than it actually is.

The set up is fairly simple. Diane (Marley Shelton), one-fifth of the "A" squad at Lincoln High, quite literally bumps into--make that, kicks the head of--football star Jack (a painfully mugging James Marsden), and before you know it, love has filled the air. A lot of (offscreen) fornicating later, a newly-betrothed Jack and Diane are also expectant parents. Needless to say, neither of either's parents are too happy about the latter development, and with their paltry wages from a video store and a grocery store bank branch to counting little toward their mounting debts, Diane and her pep squad peers come up with a solution--rob a bank.

With the larcenous spirit leaders premise, of course Sugar & Spice has its share of amusing moments, chief among them being how this clueless quintet research their crime by watching movies involving robberies (specifically, Point Break). But whenever the film could use some spice, writer Mandy Nelson and director Francine McDougall turn to the other half of the title. The inherently amusing "naughtiness" of the premise is smothered in saccharine and largely unfunny goo; instead of taking a satirically subversive pleasure in seeing these good girls go bad, the audience is supposed to be invested in the nobility in their intent. But with most of the actresses (filling out the "A" squad are Mena Suvari, Rachel Blanchard, Sara Marsh, and Melissa George) playing one-dimensional types--spelled out in the opening frames: "the rebel," "the virgin," et al.--it's unsurprising that one could care less.

What is somewhat unexpected, however, are the couple of decent performances that come out of Sugar & Spice. Shelton displays solid timing as the daffy "mastermind" of the plot; and Marla Sokoloff, playing bitter "B" squad cheerleader Lisa, strikes a much-welcome note of acidity. Unfortunately for Sokoloff, however, her character is at the center of one of the script's more misguided choices: a flashback structure. The film unfolds as Lisa tells law enforcement officers the story of the "A" squad, and this device quite obviously sets the stage for some kind of last-minute twist that is hence robbed of any shock value.

Ultimately, Sugar & Spice comes down to the heist itself, and its thoroughly anticlimactic execution speaks of the film itself--an interesting idea that when played out elicits only a slightly amused shrug at best.
D V D
Battlefield Earth: A Saga of the Year 3000 (PG-13)
Movie:
; Disc:

BUY on Amazon: Poster! | DVD! | VHS! | Soundtrack! | Novel! | Book on Tape!
Just about all that could be said about the quality of John Travolta's inexplicable pet project, Battlefield Earth, has been put on record, so there's no need to give that dead horse another beating (not that it wouldn't be undeserved). That said, the DVD team at Warner Bros. deserves kudos for giving one of the most notorious cinematic disasters in history the best possible package. When it would have been oh so easy--not to mention excusable--to issue a bare-bones disc of Roger Christian's adaptation of the L. Ron Hubbard sci-fi opus, the studio has released a Special Edition that has as much merit as the film lacks.

For those actually interested in the film, it has been cleanly transferred to disc, maintaining that hazy blue wash that blankets most of the visuals and the very loud sound design. But if one must sit through the feature, it would be advisable to do so only with the running commentary by Christian and production designer Patrick Tatopoulos. This isn't so much because they impart terribly valuable insight; they are spirited enough speakers, but Tatopoulos has a tendency to get giggly (and how could he not, given the film on which he's commenting), and Christian uses the "it's supposed to be a comic strip" defense for the film way too many times, and with no further elaboration. What distinguishes the commentary is its unspecified special feature akin to the "Follow the white rabbit" option on the DVD for The Matrix. During certain scenes, a symbol appears, and when clicked, the viewer is taken to either behind-the-scenes B-roll footage of the corresponding scene or footage that shows the development of featured effects. The behind-the-scenes footage is mostly useless, but the FX shots are interesting.

In addition to these embedded making-of bits (a couple of which are also hidden on the menus), there are three featurettes. One, "Evolution and Creation," is about a half-hour long and was obviously designed for air on television for infotainment/promo purposes; the other two--one featuring Travolta's makeup test for his role as the villainous alien Terl, the other focusing on visual effects work--are much shorter and appear to have been taken from the electronic press kit. All three provide some useful information though the real purpose is obviously to sell the picture. Better is a collection of storyboards for selected scenes; these aren't navigable still images as on most DVDs, but rather edited-together and scored montages that ends each storyboard section with the completed scenes.

The other supplements on the disc are mostly the usual: theatrical trailers and TV spots and text cast and crew biographies. However, there is also a short written piece on the global popularity of the Hubbard novel; while blatantly self-congratulatory, it is also a nice capper to this well-assembled disc, if only because it at least gives some concrete justification for this execrable film's existence.

Specifications: 2.35:1 anamorphic widescreen; English and French 5.1 Surround; English and French subtitles; English closed captioning. (Warner Home Video)
Coyote Ugly (PG-13)
Movie:
; Disc:

BUY on Amazon: Poster! | DVD! | VHS! | Soundtrack (1)! | Soundtrack (2)!
The film being a quintessential example of the "razzle dazzle yes, substance no" filmmaking philosophy of producer Jerry Bruckheimer, it's only fitting that his destined-to-be-a-camp-classic aspiring-songwriter-joins-an-all-female-bartending-troupe saga Coyote Ugly would earn a showy presentation on DVD. Not long after the disc is popped into the player, one is treated to a frenetic motion menu accompanied by a booming score--very atypical for a Touchstone disc. Then again, this not your typical barebones Buena Vista release. In addition to the snazzy animated graphics, there are also a fair amount of supplements accompanying the film, which makes the film-to-disc transition with all its bombastic sight and sound intact.

There are no fewer than three behind-the-scenes featurettes, each centering on a specific subject: "Coyote 101: How to Be a Coyote," "Inside the Songs," and "Search for the Stars." While the footage used is clearly lifted from the electronic press kit, the featurettes themselves appear to have been expressly assembled for this release. These short little segments aren't the most informative features, but there's definitely some amusement to be had--particularly in the "Inside the Songs" one, in which young country/pop diva LeAnn Rimes discusses the art of dubbing over star Piper Perabo's singing. (Rimes' video for the film's signature song, "Can't Fight the Moonlight," is also included on the disc.)

With its hook of sultry young women shaking their stuff atop bar counters, Coyote may seem like an R-rated movie that was then cut down to a more palatable PG-13. Alas, such tantalizing speculation is put to rest by the handful of deleted scenes included here. None of it is more footage of Perabo or co-stars Tyra Banks, Isabella Miko, and Bridget Moynahan doing their thing; instead, it's just more of the film's "heartfelt" story: an ex-boyfriend of Perabo's Violet telling her she'll never make it; bonding between Violet and her best friend (played by Melanie Lynskey), etc. Each one makes a strong case for their cutting on their own, but it would have been nice if director David McNally were on hand to exactly why these pieces fell by the wayside.

Then again, McNally's presence is strongly felt on the disc. He and Bruckheimer show up in the behind-the-scenes featurettes, and the disc does include separate audio commentaries by both. However, these tracks are not full-length; they only play over portions of selected scenes, not to mention their comments are non-scene-specific interview sound bites being passed off as commentaries. Not that the one full-length commentary that is included, featuring Perabo, Moynahan, Miko, Banks, and Maria Bello (who plays tough bar owner Lil), is particularly satisfying, either. Potential for juicy group girl talk is reduced right off the bat with the realization that the quintet's comments were recorded during two different sessions: one with the first three, the other with the latter two. The result is a strangely disjointed track: the threesome session is shallow and giddy (Perabo is especially guilty of the latter) while the duo session is dominated by an overly earnest Bello, whose first comment is a straight-faced thanks to Bruckheimer for frequently making movies with strong roles for women.

She must have confused him with someone else, for the final extra pretty well sums up the worth of the female roles in this film: "Action Overload," which edits together all the bartenders' dance sequences--"the hottest moments from the movie," according to the disc box--into one MTV-ready reel. Flashy and ultimately worthless--making it a too-perfect companion to the feature film.

Specifications: 2.35:1 anamorphic widescreen; English DTS; English and French 5.1 Surround; English and Spanish subtitles; English closed captioning. (Touchstone Home Video)
Save up to 60% on Movie Tickets and Concessions | Dealflicks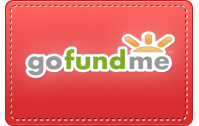 M O V I E S
The Wedding Planner (PG-13)

BUY on Amazon: Poster! | DVD! | VHS! | Soundtrack! | Save up to 60% on Movie Tickets & Concessions
Even if the Columbia TriStar marketing department weren't so hell-bent on giving away every last turn of the story in its trailer, The Wedding Planner would have still reeked of familiarity. In a development that would have pleased the title character, every detail in this film goes according to the well-worn modern romantic comedy plan. But such a lack of ambition in intent isn't so much a problem as the absence of it in execution.

Following her steely female turns in Out of Sight and The Cell, it is nice to see Jennifer Lopez try something different for a change. She displays some surprising comic flair as Mary Fiore, the impossibly gorgeous wedding planner of the title, who even more impossibly is a workaholic with no social life whatsoever. Enter Dr. Steve Edison (Matthew McConaughey) who meets cute with Mary while saving her shoe from a runaway dumpster (don't ask). After the two spend a nice evening in the park, it appears that Mary may have found her man. But not so fast--Steve, a.k.a. "Eddie," also happens to be the husband-to-be of the wealthy Fran Donnolly (Bridgette Wilson-Sampras), and these impending nuptials just happen to be Mary's latest project.

If there's any iota of freshness present in Michael Ellis and Pamela Falk's script, it's in the character of Fran. A nice and fairly sensible person, she doesn't fall into the any of the three "B"s usually assigned to romantic comedy third wheels: boring, bitchy, or brain-dead. But that's the only effective twist the writers or director Adam Shankman bring to the tired party, which includes everything from the requisite kooky best friend (played by Judy Greer) to a would-be comic misunderstanding that would be quickly straightened out if someone just spoke up. There is, however, the occasional bizarre development, namely how a subplot in which Mary's father (Alex Rocco) tries to fix her up with her wacky childhood friend Massimo (Justin Chambers) lays the foundation for a curiously sober exploration of arranged marriages.

Even with such weak material, Lopez and McConaughey soldier on. Any charm present in the film is only due to their likable and charismatic screen presences (though McConaughey is saddled with some really bad hair throughout the film); the pair also indeed click as a couple. Wilson-Sampras is also quite appealing in the role of the potential "spoiler." But their efforts are all for naught in a relentlessly formulaic exercise that serves no apparent purpose...

...until the film's close. As the soft swell of music that accompanies the preordained happy ending spills over to a black screen on which the words "The End" slowly write themselves, the manufactured mood of warm fuzziness remains. Then, without warning, the thumping bass line of Lopez's new hit single, "Love Don't Cost a Thing" (which in no way can be linked thematically to the film), throbs on the sound system, abruptly killing any lingering good will. Suddenly, it becomes clear: The Wedding Planner is not so much a movie than just another tool in the entertainment-world-domination plot concocted by the burgeoning, big-butt-blessed multimedia phenomenon nicknamed J. Lo.
D V D
Glory (R)
Movie:
; Disc:

BUY on Amazon: Poster! | DVD! | Blu-ray! | UMD! | VHS! | Soundtrack!
Courage Under Fire (R)
Movie:
; Disc:

BUY on Amazon: Poster! | DVD! | VHS!
Watching Glory, Edward Zwick's Oscar-winning 1989 Civil War drama, it's almost impossible to fathom that the remarkable piece of American history the film covers had, prior to the film's release, been largely forgotten: the story of the 54th Regiment of Massachusetts, the first black regiment to fight for the North in the Civil War. With the title Glory and the wartime genre comes a certain set of expectations and conventions, most of which Zwick manages to sidestep. There are only three instances of actual combat depicted in the film, which by default lends the ones that are there a greater impact. However, the lasting power of the sequences--specifically, the final one--rests in the emotional connection to the characters that Zwick and screenwriter Kevin Jarre skillfully build during the course of the film. The "glory" achieved by the troops and their leader, Col. Robert Gould Shaw (Matthew Broderick) is a personal one; it matters not so much that they win the actual battle than that they win the one within themselves--and, hence, win the chance to have their place in combat.

Such internal conflicts would not have been nearly as involving were it not for Zwick's superb cast. Denzel Washington deservedly won a Supporting Actor Oscar for his layered work as the outwardly brash runaway slave Trip; equaling his performance at the very least is Morgan Freeman in the less showy role of wise Sgt. Rawlins. Broderick's Gould was and is still the film's most debated-on aspect, and indeed there is some negative baggage. It is shock to see his boyish visage all done up in facial hair in an almost-comically useless move to age him, not to mention his Bostonian accent misses more than hits. Nonetheless, his youthful appearance ultimately works for the part of a man unsure of his ability to carry the weight--further amplified by the historical significance--of his duty, and a silent yet painfully vivid closeup on Broderick's face toward the end of the film more than justifies his casting.

Broderick is a bit more stoic on the first of two commentaries featured on Columbia TriStar's enlightening two-disc special edition. This commentary, featuring Broderick, Zwick, and Freeman is not just an alternate audio track, but an alternate video one as well; as they make their comments, we see them in a small box at the bottom of the screen. It seems like a strange enhancement, especially given the trio's comments were recorded separately (hence, no interesting group interaction as that featured on Mallrats' visual commentary). But often their faces say a lot more than their words ever could; for example, while Freeman speaks eloquently about the film and the history behind it, there's something even more special about his wordless expressions as he visibly gets caught up in the film.

Zwick's appears sparsely in the video commentary, which is just as well since his comments on that track are culled from his solitary audio-only track. Zwick is quite frank in pointing up flubs and certain scenes he was not happy with, and he is quick to give credit where its due regarding the film's astonishing attention to detail (something that can easily be overlooked due to the film's emotional sweep). However, while is an appealingly relaxed speaker, that same quality can register as dull to some viewers.

The bulk of the extras are featured on the second disc, which also includes a full-frame version of the film. The fairly worn condition of the theatrical trailer and the two deleted scenes points up to how well the video remastering of the actual film (shown in anamorphic widescreen on disc one) went. The cut scenes also feature optional commentary by Zwick, who succinctly explains why they were (rightfully) discarded. Rounding out the supplements are three documentary features. The first is a standard bit of promo business taken from the film's electronic press kit; the second is the 45-minute The True Story of Glory Continues (included with previous VHS and laserdisc releases) which details the entire history of the 54th beyond the events depicted in the film. The third is the only featurette produced expressly for this release, "Voices of Glory,"an interesting if brief extra that focuses on actual letters written by 54th regiment soldiers (read by Sean Patrick Thomas, Richard T. Jones, and Christopher Birt).

Washington and Zwick reteamed seven years later to tackle another American war--the Gulf War--in the non-fact-based Courage Under Fire, and the results were no less powerful. Washington's performance here is perhaps even better than his Oscar-grabbing Glory turn; as Lt. Col. Nat Serling, who is assigned to investigate the life and work of late Medal of Honor candidate Capt. Karen Walden (Meg Ryan), Washington gives a devastatingly internal performance, subtly yet colorfully conveying the many personal demons that haunt him as he goes about his task. Patrick Sheane Duncan's script deftly weaves together the stories of Serling and Walden, and Zwick remarkably sidesteps the trap of sticky sentiment--an idea further carried forth by Ryan's admirably against-type (and shamefully unsung) performance.

Despite the film's strong critical reception, Courage failed to earn a single Academy Award nomination; Fox's just-recently released DVD, however, should be a potent reminder over the years of what a notable accomplishment the film is. The film and audio has been digitally remastered to the THX specifications, and a DTS track is included along with 5.1 Dolby Digital, making the disc a terrific alternative to seeing the film on the big screen.

Supplements, however, are on the shallow end. Zwick offers a commentary, but his laid-back style hurts more here than it did on the Glory disc. By his own admission, he had not seen Courage in a number of years, so there are numerous instances of extended silence where he was obviously caught up in the viewing experience. Since there are no real historical details to impart, in between basic technical explanations he gives fairly redundant praise to his actors, particularly Washington. The theatrical trailer, all the TV spots, and an EPK-derived behind-the-scenes featurette round out the slim pickings.

Glory specifications: 1.85:1 anamorphic widescreen; English 5.1 Surround; English Dolby Surround; French Dolby Surround; French, Spanish, and Portuguese mono; English, French, Portuguese, Chinese, Korean, Thai, and Spanish subtitles; English closed captioning. Courage specifications: 1.85:1 anamorphic widescreen; English DTS; English 5.1 Surround; English and French Dolby Surround; English and Spanish subtitles. (Glory: Columbia TriStar Home Entertainment; Courage: 20th Century Fox Home Entertainment)
Save up to 60% on Movie Tickets and Concessions | Dealflicks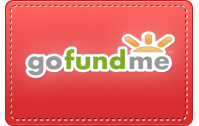 M O V I E S
The Pledge (R)

BUY on Amazon: Poster! | DVD! | VHS! | Soundtrack! | Novel! | Save up to 60% on Movie Tickets & Concessions
With The Pledge, his third turn in the director's chair, Sean Penn has cemented his reputation as a voice in bum-out cinema. While his first behind-the-camera effort to not be taken from his own writing, The Pledge fits squarely in his dark, moody oeuvre, and with such an imposing atmosphere the film undeniably engages. Unfortunately, its grip is on the mind but not the heart--a problem for a film that clearly aims for some emotional impact.

Since they have no Oscar contenders to speak of (Pay It Forward? Space Cowboys?), it's surprising that Warner Bros. didn't give this adaptation of Friedrich Dürrenmatt's novel at least a one-week qualifying run, given that Academy favorite Jack Nicholson is in the lead. But any recognition Nicholson may have received would not have been a mere product of good will; his turn here as just-retired Reno homicide detective Jerry Black is far more impressive than his heretofore most recent work: his thoroughly unchallenging, if Oscar-winning, performance in As Good as It Gets. The Nicholson on display here is shockingly subtle and thus all the more fascinating, especially considering the intense psychological burden of his character. Jerry had made a promise to the mother (Patricia Clarkson) of a brutally murdered girl that he would find her killer no matter what--a promise to which he stays obsessively true even after a suspect had long been captured. Nicholson's performance is more implosive than explosive, a wise choice that fits a character that had long denied himself any emotional connections or an outlet for his feelings and frustrations.

Penn allows Nicholson and the rest of the story space to build and breathe. His pacing is slow but carefully measured, feeling neither rushed nor draggy. His name-heavy cast benefits from the relaxed timing and increased attention; making a mark in roles of varying size are Aaron Eckhart, Robin Wright Penn, Benicio Del Toro, Helen Mirren, and Vanessa Redgrave. While everyone delivers, the recognition factor of the actors--many of whom appear in only one scene--is a distraction. When Mickey Rourke makes a cameo as a grieving father, one is taken out of the movie by the shock of seeing Rourke playing a teary, sensitive guy, regardless of how well he plays the part.

The deliberate pacing also works toward a creating a palpable air of melancholy. But there is a difference between mood and emotion. While one senses Jerry's torment, one never shares it. The immediacy of Nicholson's performance is cancelled out by the distance at which Penn observes him--and just about everything else, for that matter. Halfway through the film, Jerry becomes romantically involved with a single mother (Wright Penn), but the audience remains uninvolved in what should have been an emotional linchpin. Penn's cold detachment is as much to blame as the lack of chemistry between Nicholson and the director's spouse.

Ultimately, Nicholson, nor anyone, can't save the mood-killer of an epilogue. Before the final scene, The Pledge hits a haunting, ironic note which is the perfect culmination of all the brooding that preceded it. Yet Penn and writers Jerzy Kromolowski and Mary Olson-Kromolowski go one needless step further, hence pushing moodiness into caricature and changing the authentic into the completely bogus. Granted, it's a logical step, but it's not one that needed to be spelled out--a move that betrays what had been a work that thrived on keeping things boiling under the surface.
D V D
Hong Kong Imports
In the Mood for Love (PG)
Movie:

BUY on Amazon: Poster! | DVD!
Ashes of Time
Movie:

BUY on Amazon: Poster! | DVD!
Comrades: Almost a Love Story
Movie:

BUY on Amazon: Poster! | DVD!

Longing has always been a recurring theme in Hong Kong filmmaker Wong Kar-Wai's body of work that it was only a matter of time before he made a feature that centered on the feeling. And that's exactly what In the Mood for Love is about, plain and simple: pure, painful romantic longing. That the film is nothing more may make the film a less-than-fulfilling dramatic experience, but the emotional richness of the piece undeniably pierces the heart.

In the Mood for Love's success rides largely on the shoulders of the romantic leads, and Wong has put together a peerless pair in HK superstars Tony Leung and Maggie Cheung. Wong's screenplay has no real story per se, just a basic narrative idea to anchor the ambience and performances: in 1962, Mr. Chow (Leung) and Mrs. Chan (Cheung) move next door to each other and shortly thereafter discover that their spouses (both of whom are never seen and only rarely heard) are having an affair. This knowledge both brings them together and keeps them apart; the two become best friends and eventually come to collaborate on writing a martial arts serial, but pressures of society and--most of all--their steadfast desire to "not be like them" prevents them from giving each other the slightest hint of their growing feelings.

That is, Mr. Chow and Mrs. Chan never give each other the slightest hint of their growing feelings, for their passion is quite apparent to the audience--and that is due to Leung and Cheung. Even more exquisite than their subtle yet expressive performances is their remarkable screen chemistry. With the simplest of glances and barely a touch, these two create a smoldering, slow-burning sexual tension; the looks in their eyes suggest a soul-deep passion that is barely contained by their cautiously cool veneers.

But contained it always seems doomed to remain, and that's how Wong wrings power from the scenario, making the repression all the more frustrating with the seductive lull of his sound and images. The subdued melodies of Michael Galasso's score and the swoony croon of Nat King Cole seem to caress the often-slow-motion sight of the ever-elegantly decked-out Mrs. Chan making routine walks to and from work, to and from noodle houses. Wong's regular cinematographer Christopher Doyle makes '60s Hong Kong a lush explosion of vibrant Technicolor-esque hues that just about encourages Mr. Chow and Mrs. Chan to give in to their hearts.

As the title explicitly states, In the Mood for Love is all about mood, which spells trouble when the film has to resolve itself. While Wong's conclusion is right in line with the rest of the film in terms of design, that doesn't necessarily make it a particularly satisfying one; the epilogue feels forced, not to mention strangely remote as opposed to subtly affecting. Yet the emotions evoked by the bulk of the film manage to survive this late false note--and for a film called In the Mood for Love, that's what ultimately counts.
With the prize-winning In the Mood for Love finally making its eagerly awaited debut in American theatres, some viewers may be eager to bone up on the work of that film's director, Wong Kar-Wai. At quick glance, the one title likely to make the most inviting impression out of the arty auteur's remaining body of work is Ashes of Time. After all, counted within the 1994 film's ensemble are none other than Mood lovers Maggie Cheung and Tony Leung; and with its theme of romantic longing played against spirited swordplay, admirers of the box office phenom Crouching Tiger, Hidden Dragon are sure to take notice. However, this is no ordinary romance, nor is it hardly your typical period martial arts film--even more so than CT, HD. By default, Ashes of Time falls under those categories, but the film is a representation of those genres as seen through the idiosyncratic lens of its director--which should give an idea of how unorthodox and very special the film is.
Ashes of Time doesn't follow a traditional narrative but, rather, carefully unspools a number of interconnected plot threads. The common link between all of these stories is Ouyang Feng (Leslie Cheung), a once-active swordsman who now acts as an agent for other hired killers. As a multitude of characters pass through and by his inn in the desert, the focus of the film moves across a number of episodes involving characters as disparate as Yao-shi Huang (Tony Leung Ka Fai of The Lover, not the star of Mood), a womanizing swordsman friend of Ouyang's, who gives him a gift of "magic" wine; a swordswoman (Brigitte Lin) with a severe multiple personality/gender identity crisis; a blind swordsman (Tony Leung Chiu Wai, he of Mood and Hard-Boiled) who wants one last glimpse of his home before the final blackout; an impoverished young girl (Charlie Yeung) seeking vengeance against her brother's killers; and a cocky, shoeless swordsman (Jacky Cheung) whose dreams of glory don't include his wife.
The situation of that last character reflects that of Ouyang himself; he had abandoned his home and his true love (a scarcely-seen but quite effectively used Maggie Cheung) in search of fame as a swordsman, and as the film unfolds the audience sees how he came to his current place in life. However, what is "current" is up for question, for time placement is irrelevant; the vignettes are not presented in chronological order, and three-fourths into the film comes a text card that divulges the ultimate fates of Ouyang and the shoeless swordsman. What is of the utmost importance, however, is the air of melancholic longing that blankets this most varied assortment of stories. As in many of Wong's films, love, loss, and regret are the primary concerns of Ashes of Time, and through the poetic prose of his dialogue, the gorgeous photography (done, with his usual care, by Wong's longtime collaborator Christopher Doyle), and the pitch-perfect performances, these abstract ideas become tangible and concrete.
On the flip side, Wong turns something as physical and "real" as swordplay into a dreamlike abstraction. The fight scenes in Ashes of Time are as brutal as any as one would see in a more traditional martial arts extravaganza: lots of blood is spewed; many limbs go flying. But the action is shot in a largely inscrutable manner; most of the motion is blurred, and the chaotic swordplay rendered more so by the quick cutting. Wong isn't interested in action or violence so much as the idea of them; many of the characters turn to the sword as a way of making sense of things when in fact it just further muddies the waters.
While the film may initially appear to follow a similar track of ever-increasing confusion, the many fragments of Ashes of Time do assemble into a clear picture; the film ultimately reveals itself as a meticulously constructed puzzle that rewards the patient and attentive viewer. As such, it unsurprisingly has a love-it-or-hate-it reputation, and in that quality and a number of others, Ashes recalls Terrence Malick's The Thin Red Line. Both feature insanely star-studded casts; both use a violent genre as the launchpad for existential meditation; both films concern themselves with the psychology beneath the bloodshed. And, of course, both have been called pretentious. I call them both art.
One can also get in the mood for Love by checking out another--and more accessible--tale of longing lovers starring luminous Love leading lady Maggie Cheung, Comrades: Almost a Love Story. Pay no attention to the "almost" in the title; not only is Peter Chan's 1996 film most certainly a love story, it is no less than one of best romances--and movies, period--to emerge from Hong Kong or anywhere else in the '90s.
Comrades is a love story, but it's a fact that its principal players rebel against in its initial stages. As the box art says, "this is not so much a story about people falling in love but rather of two young hearts trying their best not to fall in love with each other." The hearts in question belong to Qiao (Cheung) and Xiaojun (Leon Lai), two native Mainlanders who meet in, of all places, a McDonald's in 1986 Hong Kong. Despite their shared heritage, these two could not be more different. Leaving her modest Mainland roots far behind her, Qiao speaks fluent Cantonese and steadily builds up a solid nest egg by holding down a number of jobs, one of which being a recruiter for language classes. The naive Xiaojun, on the other hand, is very much a fish out of water in the hustle and bustle of the big city. He slowly but surely gets the hang of the HK life and language, but he maintains strong ties to where he comes from, frequently writing letters back home.
Yet somehow these two become best friends, and as Xiaojun cracks Qiao's hard shell and she helps him wise up, the two fail to own up to their deepening feelings. The situation just intensifies as the years pass (the film follows the span of a decade), but various things, particularly conflicting love affairs and dreams, always manage to keep them apart. My basic description may make such plot machinations sound like easy audience manipulation, but it's a credit to Chan and screenwriter Ivy Ho that the story never falls into that trap. The turns the story takes are never arbitrary but rather firmly rooted into who these two people are. While there is a certainly a sense of the "love conquers all" mentality that permeates every screen romance, Comrades knows that love isn't necessarily everything; people have a variety of interests, and people choose to focus on certain ones over others. Of course, whether or not they make the right decisions is another matter entirely.
Cheung and Lai exhibit sparkling chemistry from their first scene together, and their rapport visibly strengthens as the film progresses; they also have a certain playful quality that makes their relationship not only sweet but fun. The magic of their relationship carries over to the film as a whole, making it easy to accept the more unlikely love stories that linger in the background: one between an English teacher (Wong Kar-Wai cinematographer Christopher Doyle, taking a turn in front of the camera) and a prostitute; and Xiaojun's aunt's fond remembrance of a romance with none other than William Holden.
Lai is impressively subtle as Xiaojun, and while he more than holds his own with Cheung, there's no denying that she is the star that shines brightest. Qiao isn't the most warm person at the start, but one nonetheless connects with her, thanks to the spunky charm Cheung brings to the character. As Qiao's feelings develop, Cheung's performance grows even more vivid--often without speaking a word. Many of the film's tearwringing moments get their power from Chan's expert use of her amazingly expressive face, which can register so much emotion with so little effort.
I've heard Comrades: Almost a Love Story called "exhausting," and it's an assessment that I don't disagree with. That comment certainly applies, but not in a derisive way; considering the film engages one's emotions so strongly that one intimately experiences the characters' crushing heartbreaks and exhilarating highs right along with them, "exhausting" is perhaps the highest compliment that can be paid to this intensely involving and incredibly moving modern classic. (Mei Ah Laser Disc Co.; these DVDs are available for purchase at www.hkflix.com)
Save up to 60% on Movie Tickets and Concessions | Dealflicks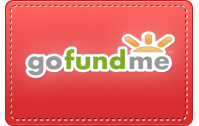 M O V I E S
Antitrust (PG-13)

BUY on Amazon: Poster! | DVD! | VHS! | Save up to 60% on Movie Tickets & Concessions
If I hadn't already been aware that it was January, Antitrust would have been a stinging jolt of reality. This thriller in name only is all too characteristic of the cinematic scrap heap that is the first month of the year: surface slickness in lieu of the slightest sign of substance.

With the toplining female stars being Rachael Leigh Cook and Claire Forlani, one expects the male lead to be their respective She's All That and Boys and Girls paramour, Freddie Prinze Jr. Thankfully, the poster boy for teen schlock is nowhere to be found in Antitrust; unfortunately, the person in his place is no better: fellow I Know What You Did Last Summer star and Tiger Beat staple, Ryan Phillippe. The improbably cast Phillippe plays the improbably named Milo Hoffmann, a brilliant young computer programmer (!) who is suddenly recruited to join big-name firm NURV (an acronym for "Never Underestimate Radical Vision," if you had to ask) by its Bill Gates-ish founder, the insanely wealthy and brilliant Gary Winston (Tim Robbins).

Or maybe Winston isn't so brilliant, for it is not long before Milo deduces that his mentor's revolutionary, monopoly-pushing ideas are actually stolen from young programmers from across the country--who have, perhaps not so coincidentally, all died mysterious deaths. When the latest victim of a shady, untimely demise is none other than Milo's best friend/sacrificial token minority Teddy Chen, Milo sets out to find the truth, a task that proves to be not as difficult as finding a trustworthy ally (hence the oh-so-clever double entendre of a title).

Writer Howard Franklin's premise is lifted directly from John Grisham's The Firm (albeit with a chic computer angle), but given Hollywood's generally environmentally conscious attitude regarding story ideas, that's not so much a problem as Antitrust's failure to generate the faintest hint of suspense. When one of the big would-be nailbiting set pieces is a frantic search for sesame seeds in some home-cooked Chinese cuisine (don't ask), any hopes of experience real thrills are quickly laid to rest--not to mention those of finding any trace of basic believability. Add in Peter Howitt's overwrought direction (heavy on the meaningful montage and strategic slo-mo) and the urge to laugh at all the flabbergasting happenings is impossible to stifle.

The cast appears to operate under the belief that the more serious they take the ludicrous material, the better; were they ever mistaken. Casting Phillippe, who has heretofore displayed a very limited acting range at best, is always a huge risk, but giving this pretty boy the role of a brain is a flat-out invitation for disaster. It takes more than a simple pair of glasses to add wisdom to the frozen male model pout of his face, and his affectless voice further mangles the already-awkward, techno-jargon-heavy dialogue. Cook and Forlani's work essentially boils down to varying degrees of deer-in-the-headlights looks, but to be fair, it's hard to imagine anyone having a clear idea how to tackle the barely-thought-out female roles. Cook's role as Milo's co-worker Lisa Calighan is especially problematic, thanks to an arbitrary "dark secret" that plays into the story in the most insulting way imaginable. Robbins was obviously brought aboard to give Antitrust some appearance of class, but he takes a general cue from Howitt's direction by overplaying the one-dimensional villainy.

Antitrust is this year's The Skulls: a glossy product where a teenybopper idol is plopped into an intelligence-free thriller-type vehicle. But I can't imagine this film eking out the same frightfully decent box office take as that equally inane Joshua Jackson showcase; after all, the fawning female Phillippe fans hankering for a hit of the hottie hunk don't get anything on par with The Skulls' Josh-running-on-a-pier-in-a-snug-singlet scene. And if Antitrust isn't even good for cheap exploitation of its heartthrob star for his adolescent admirers, then it truly is worthless for all audiences.
Double Take (PG-13)

BUY on Amazon: Poster! | DVD! | VHS! | Save up to 60% on Movie Tickets & Concessions
Eddie Griffin, stand-up comic and star of the defunct UPN sitcom Malcolm & Eddie. Orlando Jones, co-star of The Replacements and commonly recognized as the "7Up Guy." Put these two together, and you get an action comedy that can be called just about anything... but funny.

Despite what the ads lead one to believe, Double Take is not about swapping identities so much as simply swapping outfits. When some heavies target Wall Street banker Daryl Chase (Jones) thanks to some dirty dealings at his firm, he trades clothes with loudmouth street hustler Freddy Tiffany (Griffin) to get out of a sticky situation. After the danger has been avoided and the two take a long trip to Mexico for safety, for some reason the pair never think to switch back, and for equally inscrutable reasons they start to play at being the other--leading to all sorts of mistaken identity situations. Never mind that their impressions of each other wouldn't fool anybody, nor the fact that Griffin and Jones simply LOOK NOTHING ALIKE--in changing from formal to casual wear, they are taken as completely different people.

Maybe writer-director George Gallo was trying to make some sociopolitical comment about how non-blacks think all blacks look alike, but that's giving him way too much credit. Besides, Gallo has a lot of other things on his mind: namely the convolutions of his overly plotted script. Double Take appears to be a lark of an entertainment, but there are so many sudden doublecrosses and reversals that it's bewildering. Not that deciphering the plot is worth the effort; the explanations Gallo offers are crude at best. If there's anything Gallo successfully does, it's confuse the audience.

And if there's one thing Gallo certainly does not do, it's make the audience laugh. Given the right material Griffin and Jones can be funny, but one would never know that from the few amusing moments they are able to create here. Jones' more lively qualities are muted in the straight man role, and the goofy Griffin is hardly convincing when called to do gunblazing action, not to mention he's just hampered in general by the PG-13 limitations. He was a lot more effective in the misbegotten Master P vehicle Foolish--a far worse film than Double Take, mind you, but at least there he wasn't required to rein in his more profane (and more effective) comic instincts.

But a lack of joyous abandon is the least of Double Take's problems. So what is the greatest? A writer-director with a half-baked script and not the vaguest clue of how to bring it to life.
Save the Last Dance (PG-13)

BUY on Amazon: Poster! | DVD Set! | DVD! | VHS! | Soundtrack (1)! | Soundtrack (2)! | Save up to 60% on Movie Tickets & Concessions
At quick glance, Julia Stiles' filmography is far from impressive. The teen comedies 10 Things I Hate About You and Down to You. Michael Almereyda's woefully misguided Y2K-set adaptation of Hamlet. Even the one step she has seemingly taken in the right direction, David Mamet's State and Main, is a decidedly subpar effort from its celebrated writer-director.

But if one actually saw all of these projects, one thing is abundantly clear: while the films as a whole do not deliver, Stiles always does. She gave 10 Things the sharp edge that the rest of the movie sorely lacked; she radiated warmth and intelligence that was otherwise absent in Down to You; and she more than kept up with the top-drawer ensemble casts in Hamlet and State and Main. Stiles' latest starring vehicle, Save the Last Dance, continues this pattern: she rises to the occasion in an enterprise that is beneath her game efforts.

After the death of her mother, Stiles' Sara Johnson moves to Chicago to live with her errant father (Terry Kinney), with whom she has relationship that's tense at best. Sara has slightly less difficulty finding comfort at her predominantly African-American high school, for she is quickly taken under the wing of Chenille (Kerry Washington), an outgoing single mother. While Sara and Chenille quickly become best friends, that soon pales in comparison to Sara's burgeoning relationship with Chenille's ambitious brother Derek (Sean Patrick Thomas), who helps reawaken her dream of becoming a dancer--a goal she abandoned after her mother's untimely passing.

Unlike most teen-targeted films, Save the Last Dance cannot be accused of not being about anything; in fact, it tries to be about too much. In addition to being the story of Sara finding her place and reclaiming her dream, it's also about the Sara/Derek romance, complete with all the outside stumbling blocks that come with an interracial union. It's also about Derek's criminal past, and whether or not he'll fall back on the wrong side of the law with best friend Malakai (Fredro Starr). And last but certainly not least, it's about a lily white girl learning to put some soul into her dance moves. With so many balls in the air, director Thomas Carter and writers Duane Adler and Cheryl Edwards are bound to drop some, and indeed they do; their biggest slip comes in the hackneyed, overblown climax.

What works best in Save the Last Dance is the Sara/Derek pairing, and that's because Stiles and Thomas are so well-matched. Not only are they instantly likable and have a genuine, gentle rapport, they also have the chops to bring real pathos to overly familiar dramatic situations. But with the title Save the Last Dance, acting ability is somewhat secondary to dancing ability, and Stiles and Thomas can definitely hold their own on a dance floor.

Ultimately, this talented twosome can only do so much with a script that continually lets them down at about every turn. With yet another impressive turn to her credit, Stiles has once again earned her stripes as someone to watch. But until someone puts her in a real movie, it'll be hard to maintain the desire to keep watching.
In Brief
Dude, Where's My Car? (PG-13)

BUY on Amazon: Poster! | DVD! | Blu-ray! | UMD! | VHS! | Soundtrack! | Save up to 60% on Movie Tickets & Concessions
Unpretentious youth comedies, especially one bearing a title like this, are sitting ducks for critical skewers before a single frame of film is unspooled. But it's no exaggeration to say that director Danny Leiner and writer Philip Stark have created one of the most abominable and insulting excuses for entertainment ever created. The movie's opening stages are no more silly and lunkheaded than the ads suggest: stoners Jesse and Chester (Ashton Kutcher and Seann William Scott, the latter looking way too old for his role) wake up one morning with no recollection of what happened the night before, nor what happened to Jesse's car, which is nowhere to be found. One is then primed to expect a series of misadventures where the smarts-lacking pair get into all sorts of trouble while searching for the car. However, no one is prepared for what does follow: a jaw-dropping intergalactic caper "comedy" where no less than the fate of the entire universe is at stake. I wish I were kidding. I also wish I didn't waste 90 minutes of my life on this watching this drivel. So do as I say and not as I do: spare yourself.
Spring Forward (R)

BUY on Amazon: Poster! | DVD! | VHS! | Save up to 60% on Movie Tickets & Concessions
With its few locations, episodic nature, and mountains of talk, Tom Gilroy's mostly two-character drama could easily be reproduced as a play--a fact pointed up by Gilroy's stagey direction. But while this look at two sanitation workers--one (Ned Beatty) near retirement, the other (Liev Schreiber) an ex-con--who become close friends over the course of a year feels more like an acting exercise than full-blooded film, it is never less than absorbing. Gilroy deserves credit for writing smart, engaging conversation (or, rather, conversations, for the film can be broken down to a series of talks between the two), but it's unthinkable that all the talk would be so engrossing without the two actors. Beatty and Schreiber are a sparkling pair, generating a convincing camaraderie that is warm and touching, yet with a refreshing lack of sticky sentiment. Gilroy's film may not represent a "spring forward" in cinematic art, but solid little gems like this one are always experiences to cherish.
Wes Craven Presents Dracula 2000 (R)

BUY on Amazon: Poster! | DVD! | Blu-ray! | VHS! | Soundtrack! | Save up to 60% on Movie Tickets & Concessions
Despite his name's inclusion in the title, the "modern master of suspense" (as the film's trailers trumpet) is just the executive producer of this update of Bram Stoker's legendary vampire. The director is longtime Craven crew member Patrick Lussier, and he has a flashy visual style that at the very least prevents the film from ever becoming boring. He and screenwriter Joel Soisson also bring a few new interesting ideas to the Dracula origin. That said, without a single scare to its credit nor a particularly inspired storyline (the Count is revived and heads to New Orleans to seduce Van Helsing's daughter), this film fails to justify its existence. Hardly helping matters are the abysmal performances from all around, topped by the justly unknown Gerard Butler (whose hairdo makes him resemble Geoffrey Rush) as an uncreepy and unalluring Dracula; bland Lena Headey/Natasha Gregson Wagner morph Justine Waddell as his target, Mary; Jonny Lee Miller as the pallid hero of the piece; Christopher Plummer as a blustery Van Helsing; and, in an inauspicious acting debut, "Graduation" songstress Colleen "Vitamin C" Fitzpatrick as Mary's appropriately named roommate, Lucy. That one scene ends with a shot of Fitzpatrick standing next to a big display of her album pretty much sums up the amount of thought that went into this ready-for-video cheapie.
Save up to 60% on Movie Tickets and Concessions | Dealflicks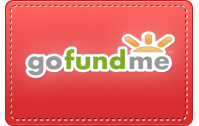 ---
We are a participant in the Amazon Services LLC Associates Program, an affiliate advertising program designed to provide a means for us to earn fees by linking to Amazon.com and affiliated sites
The Movie Report Archive/© Michael Dequina
All images and multimedia files are copyright their respective copyright holders and no rights are given or implied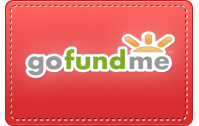 Please keep The Movie Report/
Mr. Brown's Movie Site alive
by generously submitting a PayPal donation.