#246 - 248
August 7, 2000 - August 18, 2000
all movies are graded out of four stars (
)
We are a participant in the Amazon Services LLC Associates Program, an affiliate advertising program designed to provide a means for us to earn fees by linking to Amazon.com and affiliated sites.
M O V I E S
Autumn in New York (PG-13)

BUY on Amazon: Poster! | DVD! | VHS! | Soundtrack! | Save up to 60% on Movie Tickets & Concessions
With such odious films as Battlefield Earth and Coyote Ugly meriting advance screenings for critics, speculation could not help but reach a fevered pitch when MGM opted not to screen Autumn in New York. Could this romantic drama featuring two established stars (Richard Gere and Winona Ryder) and a very capable director (Joan Chen) be a big-name bellyflop? Or is it the gem whose plot "secrets" needed to be protected, as according to the studio's official reason? The answer, however, is not nearly as intriguing as either of those extremes. The genteel and benign Autumn is hardly the disaster cynics have dreaded, but this love story is also hardly the all-stops-out tearjerker it strives to be.

The latter fact stems from a fundamental conflict between the sensibilities of the screenwriter and director. Chen's auspicious debut film, the stunning Xiu Xiu: The Sent-Down Girl, was an intrinsically powerful story that packed an intensified emotional wallop through its subtlety--which is not exactly the best match for the shameless button-pusher that is Allison Burnett's script. Will Keane (Gere) is a restaurateur with a well-known reputation for womanizing. When the nubile young Charlotte Fielding (Winona Ryder) catches his eye and expresses interest in return, Will doesn't see any reason why this affair will be any different until his many others--that is, until she confesses her terminal illness. It seems like an ideal arrangement, the ladykiller who loves 'em and leaves 'em hooking up with a woman who has no long-term prospects nor expectations. But, of course, Cupid will not be denied.

Chen is able to give Autumn some of the lyrical understatement that she lent to Xiu Xiu. The tasteful love scenes do have a romantic air; the images (captured by cinematographer Changwei Gu) are lush and inviting, as is Gabriel Yared's score; and the big emotional moments are not histrionic. But this is, as written, a formula exercise in manipulation, and for it to achieve its desired weepy effect, there needs to be a more forceful hand at work. The material simply isn't strong nor convincing enough on its own to wring tears by itself--and how could it, given some of the awkward dialogue ("I can smell the moonlight! When did I learn to do that?" rhetorically inquires Charlotte before the first big kiss).

At least the script is brave enough to address the vast age difference between Gere and Ryder, making for some of the film's more amusing repartée. Together, the pair neither smolder nor fizzle; there is a compatibility, but not one overwhelming enough to make Will's inevitable changes completely believable. Individually, though, they fare better: Gere can do the cocksure bit in his sleep, and Ryder displays her natural incandescence (though it ultimately contradicts her character's condition--she maintains a healthy glow even as things gradually become more dire).

Perhaps MGM's no-screening decision on Autumn in New York was simply a way to get it more publicity than it otherwise would have. After all, it is still the season of larger, louder films, and something this quiet--and unexceptionally so--would barely register with anyone.
The Cell (R)

BUY on Amazon: Poster! | DVD! | Blu-ray! | VHS! | Soundtrack! | Save up to 60% on Movie Tickets & Concessions
Steal This Movie (R)

BUY on Amazon: Poster! | DVD! | VHS! | Soundtrack! | Score CD! | Book! | Save up to 60% on Movie Tickets & Concessions
Just about one thing separates The Cell from a pulpy thriller you'd find premiering on late night cable or your local video store. But it's that solitary difference that not only makes it special, but a cinema landmark or sorts--the visionary imagination of director Tarsem Singh. In the hands of this music video veteran and first-time feature director, a by-the-numbers story becomes the incidental backbone of one of the most visually arresting films of recent memory.

Writer Mark Protosevich obviously enjoyed The Silence of the Lambs, for much of The Cell's story particulars mirror those of the Oscar-winning film. There is a young woman (Tara Subkoff) trapped in a specialized prison in a dog-loving serial killer's (Vincent D'Onofrio's Carl Stargher) lair--in this case, a glass cell that is timed to incrementally fill with water, ultimately drowning the prisoner. There is an intelligent, resourceful young woman (here, psychologist Catherine Deane, played by Jennifer Lopez) who must find out the location of the latest victim before it's too late. The high concept twist? Stargher is quickly captured, but soon comatose--and the Hannibal Lecter whom Catherine must consult with is Sargher's own unconscious mind, by way of a futuristic technology that enables her to enter the dangerous world inside the killer's head.

The sci-fi spin is intriguing, but not much else Protosevich comes up with is. For a film that is a psychological thriller, the psychology is dismayingly simplistic. In her exploration of Stargher's mind, Catherine uncovers the root of his psychosis, and it's nothing particularly shocking, if not completely predictable. There is also a fleeting reference to an incident in Catherine's past that is implied to have factored in her career choice as child psychologist. The heady issues that are addressed are obvious and shallow.

But when speaking of Singh's final, finished film, complaints such as these are almost moot. The Cell is a clear, classic case of a director's vision invigorating standard material. The film moves at an effectively erratic pace: action in the real world moves fairly swiftly, but once it's in the world of the mind, the pace becomes more languid, befitting the surrealism of dreams. It is in this latter realm that the film really soars. Dream worlds in movies are nothing new--witness the oeuvre of David Lynch or, for a less highfalutin example, the Nightmare on Elm Street series--but the visual ideas put forth by Singh are spectacular and unique; there's an atmosphere of excess that hasn't even been reached in Lynch's famously bizarre work. Tom Foden's production design and Eiko Ishioka's costumes are gloriously outré, one standout being the garishly frightening look of the "demon" Stargher and his "throne room." Also adding immeasurably to the mood are Paul Laufer's grainy yet vibrant cinematography and the CGI work by visual effects supervisor Kevin Tod Haug.

For all the film's flights of fancy and the script's derivative nature, The Cell maintains a foothold in reality through the cast. Lopez is convincingly, appealingly smart and vulnerable as the headstrong heroine; Vince Vaughn is effective in the by-the-book role of FBI Agent Peter Novak; and D'Onofrio manages to make a lasting, eerie impression in a very dialogue-light role. The smaller roles surrounding the lead trio are all played by familiar, reliable actors, such as Dylan Baker, Marianne Jean-Baptiste, and Pruitt Taylor Vince.

It has been said that it's not what you have, but what you do with it, and that statement applies to Singh and The Cell. As written, the film is not terrible, but just average; as executed, The Cell is, to use a cliché, something that truly hasn't been seen before.

D'Onofrio has a lot more lines--and more of a character to work with--in Steal This Movie, Robert Greenwald's biography of legendary '60s activist Abbie Hoffman. D'Onofrio plays Hoffman, who is best remembered as the flamboyant leader of the Chicago Seven, a protest group that stood trial for inciting riots at the 1968 Democratic National Convention. This, as well as Abbie's retreat to the underground in 1974, are the key moments in Greenwald's decades-spanning film, which uses a flashback framework where a reporter for Newsweek (Alan Van Sprang) interviews loved ones (Abbie's wife Anita, played by Janeane Garofalo), associates (Abbie's lawyer Gerry Lefcourt, played by Kevin Pollak), and Abbie himself for a piece sometime in the '70s.

Aside from Anita--and to a lesser extent Gerry and Johanna Lawrenson (Jeanne Tripplehorn), the woman with whom Abbie hooks up while underground--the background players in Steal This Movie are barely developed. When the Chicago Seven stands trial, the presence of the other six are barely noticeable, and we don't get to see exactly how some relationships with key cohorts deteriorated. However, this being a film of Abbie Hoffman's story, this isn't too troublesome. Greenwald (through his energetic, sometimes anarchic, direction) and D'Onofrio (through his charismatic performance) bring the man to vibrant life--emphasis on the word "life." Aside from the requisite "what happened" text card, the film doesn't go near the circumstances surrounding his death, which is perfectly in line with this engrossing film's intent: to be an inspirational story about standing up for who you are and what you believe in.
The Original Kings of Comedy (R)

BUY on Amazon: Poster! | DVD Set! | DVD! | VHS! | Soundtrack! | Book! | Save up to 60% on Movie Tickets & Concessions
Normal film review rules don't necessarily apply to The Original Kings of Comedy. Despite being "a Spike Lee Joint," this film of the popular stand-up comedy tour featuring Steve Harvey, D.L. Hughley, Cedric the Entertainer, and Bernie Mac is completely devoid of his trademark razzle dazzle; Lee shoots the concert as matter-of-factly as an HBO comedy special. While not making for the most visually inventive of cinema, the straightforward approach puts in proper focus the film's appeal: four talented guys simply being very funny.

Anyone familiar with the stand-up shows from which most of the four first gained notice--BET's Comicview and HBO's Def Comedy Jam--knows that in being funny, these guys are also rather profane. Audiences whose only previous experience with Harvey and Cedric is their work on the former's eponymous WB sitcom, or with Hughley on his ABC-to-UPN transplant The Hughleys, are in for a shock--the stars of these family-skewed shows toss off four-letter words with the best (worst?) of them. Prudes may find the amount of profanity ridiculously excessive, but it's an integral part of the comedians' verbal arsenal. Shock value isn't so much the intent as a side effect; the words are used to punctuate and underscore their ideas and observations, many of which revolve around the differences between blacks and whites.

While that inevitably leads to overlap between the four's routines--and a certain feeling of repetition--each performer carves out their own distinct personality. Harvey serves as emcee, and he's the smooth romantic, the highlight of his sets (he does a bit between each act) being a tribute to '70s old school soul that includes a hilarious, on-target rip on rap/hip-hop concerts. Hughley is the energetic live wire, closing out his routine with jabs at random audience members. Cedric is the most laid-back--and most impressively coordinated; his dance moves got both the filmed and live audiences going.

Mac's aggressive closing set is at once the most incendiary and the most truthful. His routine could share the title of the central manifesto in Jerry Maguire, "The Things We Think and Do Not Say"; nothing and no one is safe as Mac talks about wanting to beat sense into naughty children and launches into an extended bit involving stuttering. Much of his material could easily offend, but a lot of it comes within a disarmingly honest context, such as the jokes involving his nieces and nephew, the custody of whom was taken away from his drug-addicted sister and given to him. Of course, the comedic meat of the jokes derives from his creative embellishment, but there is the ring of hard truth in the jokes' foundation.

In an attempt to break the stage-and-crowd visual monotony, Lee sometimes cuts away from the performance to some moments away from the performance arena. Not a bad idea, per se, but these segments, such as a rather pointless one where the four play poker, are largely dull lulls that make the audience too aware of the film's 120-minute running time.

But most of 120 minutes are devoted to what audiences buy a ticket to see: Steve Harvey, D.L. Hughley, Cedric the Entertainer, and Bernie Mac doing their thing. They don't disappoint--and, in turn, neither does The Original Kings of Comedy.
V I D E O
The Delivery (R)

BUY on Amazon: Poster! | DVD! | VHS!
"In the tradition of La Femme Nikita and Run Lola Run," declares the box for this Dutch-made thriller. And, for once, this is a claim that is easily supported by the film itself; like those two, The Delivery is a fast-paced action thriller with a slick Hollywood-like sheen--so Hollywood, in fact, that the film was filmed in English. To get out of a financial jam fast, Guy (Freddy Douglas) and Albert (Fedja van Huêt) accept a simple job for a crime boss (Rik Launspach). Or, at least, it seems simple: deliver a load of Ecstasy from the Netherlands to Spain. Naturally, a number of complications get in the duo's way, most prominently in the form of Loulou (Aurélie Meriel), a mysterious French woman who gets the pair entangled in her former cohorts' terrorist scheme. Director Roel Reiné has neither the stylistic invention of Lola helmer Tom Tykwer, nor is he able to coax a standout performance (like that of Nikita's Anne Parillaud) from his cast. However, the story he devised with scripter David Hilton takes a couple of inspired turns, and he keeps the action going at a nice pace. That is, for the film's first two thirds. Reiné's better instincts are drowned out by the demands of formula, throwing in some gratuitous sex and serving up a literally explosive climax that could have used more figurative firepower. The Delivery isn't a bad trip to take; it's just that the journey becomes increasingly less worthwhile as the destination gets closer. (Trimark Home Video, DVD also available)
Premonition (R)

BUY on Amazon: Poster! | DVD! | VHS!
A man in a mental institution is able to foresee a string gruesome, inexplicable murders, which could be tied to a key event in a reporter's (Cynthia Preston) life some 14 years ago--which, in turn, is tied to the life of her current work partner (Christopher Lloyd). Somehow tied into all of this is the reporter's new roommate (Adrian Paul), who has an obsession with death. What does this all mean? Good question. Any suspense director Gavin Wilding is able to build is all for naught, for none of the plot elements move toward any convergence (the film's original title), and the "revelations" of the final moments frustrate more than satisfy. Lloyd does what he can to class up the proceedings, but the overblown, portentous narration he's assigned to deliver is the weight that sends him sinking with the rest of this ship. (Artisan Home Entertainment, DVD also available)
D V D
The 4th Floor (R)
Movie:
; Disc:

BUY on Amazon: Poster! | DVD! | VHS! | Soundtrack!
It hasn't been too long (1986) since William Hurt won his Best Actor Academy Award, yet here he is playing the "boyfriend" to another recent Oscar nominee (1992), Juliette Lewis, in a schlocky direct-to-video thriller. In a bit of a casting stretch, Lewis plays Jane, a normal woman (!) who moves into her late aunt's apartment on the fifth floor. Before long, the noise of Jane's furniture moving runs her afoul of the neighbor living right below. Soon, maggots are coming up the bathtub drain and all sorts of other unneighborly things happen to poor Jane, who naturally becomes slightly unhinged herself under the pressure.

Only when Jane starts to lose her grip does Lewis start to come alive; apparently, her idea of playing a "normal woman" is to act as boring as possible. Then again, who can blame her, given the formulaic material from writer-director Josh Klausner. "Jumpy" moments occur at all the proper junctures; obvious red herrings are dropped here and there. The predictable nature of the script would be easier to forgive if the story at least tied up in an interesting in satisfying manner, but Klausner falls into the all-too-alluring trap of the "twist ending"--which, as in this case, just leaves too many dangling questions to be a satisfying shock.

Despite never seeing a theatrical run in this country, A-Pix put a good deal of effort into the DVD presentation. The main menu is nicely animated and is effectively accompanied by sound effects; the scene selection menus, made to look like the windows of an apartment building, nicely evoke a Rear Window-ish subplot. Two different trailers are included, as is an alternate ending whose only distinction is being a few minutes longer in the middle. One of the big failings of the disc, however, is the absence of what should be a no-brainer feature: English subtitles or captions. (Only Spanish subtitles are offered.)

More entertaining than the film itself is the running commentary by Klausner, editor Tricia Cooke, and production designer Timothy Galvin. While there are some interesting tidbits about the cast (for instance, co-star Shelley Duvall gets into character by tape recording herself using different voices and selecting the best from those), what gives their observations a refreshing frankness is the fact that Klausner did not have final cut of the film; the producers/financiers did. So the three don't feel that the film is an especially good one--or, at least, not as good as they had hoped, and they're brutally honest about what forced additions they aren't happy with (and a few of their own questionable choices).

Specifications: Full frame and 1.85:1 non-anamorphic widescreen; English 5.0 Surround; Spanish subtitles. (A-Pix Entertainment)
Thick as Thieves (R)
Movie:
; Disc:

BUY on Amazon: Poster! | DVD! | VHS!
After making a respectable premiere at the 1999 Sundance Film Festival, this Alec Baldwin starring vehicle fell from view before just now surfacing on video and DVD. Watching the film, it's easy to see how and why it went into limbo. This is one of those self-consciously quirky crime films that feel more dated as each passing second brings the film world farther away from Pulp Fiction. The plot is par for the course for the genre: a thief-for-hire (Baldwin) is doublecrossed by a crime boss (Michael Jai White) after pulling off a simple job, leading to a back-and-forth cycle of revenge. What is supposed to distinguish Scott Sanders' film are the weird tangents in the dialogue and the off-center characters. Alas, only one character makes a lasting impression, and that is White's Pointy Williams, a ghetto crime boss who fancies himself a classy connoisseur of the finer things in life; had the film been given the intended theatrical release, this could have been White's breakthrough role, as he has an obvious blast displaying expert comic timing and delivery that he has never quite had the chance to show onscreen until now. Unfortunately, though, the main character is Baldwin's, and he simply goes through the motions in a part that isn't as vividly written as others in the piece; not just Pointy, but also characters like Pointy's right-hand man (Andre Braugher). At only a few minutes over 90 minutes, Thick as Thieves is goes by swiftly and easily, but the anticlimactic conclusion all but negates whatever small pleasures are to be had along the way.

USA's DVD treatment for the film is similarly nice but nothing special. Both the widescreen and pan-and-scan versions are included, as well as subtitles in three languages. The trailer and select cast filmographies are the only supplements. All of these features are wrapped together in clean and nice menus that befit the overall nondescript presentation.

Specifications: Full frame and 1.85:1 anamorphic widescreen; English 5.1 Surround; English Dolby Surround; English (for the hearing impaired, Spanish, and French subtitles; English closed captioning. (USA Home Entertainment)
Save up to 60% on Movie Tickets and Concessions | Dealflicks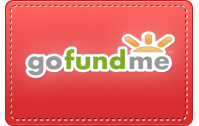 M O V I E S
The Replacements (PG-13)

BUY on Amazon: Poster! | DVD! | VHS! | Soundtrack! | Save up to 60% on Movie Tickets & Concessions
Going into The Replacements, one knows exactly what one is going to see: a team of misfit football players comically getting their act together for the big game, during which they enjoy their moment of glory. And, indeed, the only real surprise of this comedy is just how content director Howard Deutch and writer Vince McKewin is with strictly following expectations, not serving up one single deviation from the given formula.

It's for that very reason that I wouldn't be surprised if The Replacements became a substantial late-summer hit; everything about it is calibrated just so for broad audience "satisfaction." Consider, first, the characters that make up the replacement squad for the fictional Washington Sentinels. There is Daniel Bateman (Jon Favreau), a violence-prone cop who speaks in a growl--leading to lots of easy physical gags involving his penchant for tackling. There's Clifford Franklin (Orlando Jones), the wisecracking black guy. Not to be outdone are the big, tough black guys (Faizon Love and Michael "Bear" Taliferro), who butt heads with the token Asian (Ace Yonamine)--who also happens to be as large as a sumo wrestler, paving the way for the obvious fat jokes. Rhys Ifans' placekicker Nigel is basically a replay of his popular character in Notting Hill, a scruffy, layabout Welshman. But with all these caricatures, there has to be a straight man, and here he's in the form of a cliché--quarterback Shane Falco (Keanu Reeves), who cannot quite live down choking in the crucial final moments of his last college game.

Will Coach Jimmy McGinty (Gene Hackman) whip these boys into shape? Can Shane find redemption and deliver when put in a similarly nailbiting situation? Will there be a crucial injury before the last game is through? Should there be any doubt? But before The Replacements reaches its foregone conclusion, there is the expected stream of hijinks. The replacements get into a bar brawl with the on-strike players. Head cheerleader Annabelle (the warm and winning Brooke Langton, who deserves more big-league roles) must preside over a pep squad trained in a different type of spirit-raising--lapdancing. Clifford leads his teammates in a rousing electric slide to "I Will Survive." Yes, these set pieces are engaging enough to hold the attention. What they aren't, however, are original or distinctive enough to hold long in the memory.

Which is The Replacements's ultimate failing--the film is competently done (though a few of the actors, namely Favreau, are constricted by one-note roles), but there's nothing to distinguish it from the pack of sports comedies and feel-good underdog stories. Perhaps that's exactly what the masses are asking for, but it's discouraging that Deutch and his crew didn't even try to bring anything more to the tired game.
In Brief
An Affair of Love (Une Liaison Pornographique) (R)

BUY on Amazon: Poster! | DVD! | VHS! | Save up to 60% on Movie Tickets & Concessions
The literal translation of this French import's actual title--A Pornographic Affair--is as misleading as it is provocative. Speaking to an unseen interrogator, our nameless female protagonist's (Nathalie Baye) first words in the film is a declaration that her now-past relationship with the nameless male protagonist (Sergi Lopez) was "nothing but sex." That may have been the initial intent--"Her" and "Him" hook up through a personal ad in a porno mag in the in the interest of fulfilling a mutual (and never-explained) sexual fantasy--but as the two of them share their sometimes-conflicting recollections of their affair to the interrogator, it is revealed that what began as purely physical developed into something perhaps as deep as love.

But was it really love? That's the central question in Frédéric Fonteyne's film, and he and writer Philippe Blasband don't offer any easy answers. On one hand, the two characters are shown to develop a genuine liking toward each other, an idea bolstered by Lopez and Baye's effortless rapport. But then that begs the question: what and who exactly do they like, given that they appear to know as much about each other as we do about them (nothing)? No conclusions are drawn in the film, which takes a refreshingly mature look at sexuality: these are people over 30 enjoying active sex lives and able to intelligently examine their actions and the consequences. While the new title is a bit more in line with its concerns, it quite hit the film's real issue: intimate connection--and the exhilaration and fear that come with it.
Bless the Child (R)

BUY on Amazon: Poster! | DVD! | VHS! | Soundtrack! | Save up to 60% on Movie Tickets & Concessions
Winning an Oscar has changed Kim Basinger, and not in a good way: suddenly the star of such films as Cool World and The Marrying Man fancies herself a Serious Actress, and now moviegoers everywhere have to suffer for her newfound self-importance. Earlier this summer, it was the misbegotten would-be "prestige" project I Dreamed of Africa; and now it's her laughably earnest performance in an even bigger fiasco. In this slab of supernatural hokum, Basinger plays a divorced nurse who must save her six-year-old niece (Holliston Coleman) from a man (Rufus Sewell) whose Scientology-like self-help outfit is a cover for a Satan worship ring. Why does he want the child? Because she possesses a great, divine power--or so we're told, for one of the biggest acts of magic we see her perform is make plates spin at great speed.

Very little adds up in this thriller (including the reason why Christina Ricci agreed to appear in a small role), and while one would think director Chuck Russell was preoccupied the visual effects work, their cheap, unimpressive appearance suggests otherwise. No, what appears to have been paid the most attention by the crew is Basinger's hair, which manages to stay perfectly, stylishly coiffed during even the most trying of situations, such as escaping the path of an oncoming subway train. As for the star herself, she plays this ludicrous material as if it were the ticket to a second Academy Award, this time in the lead actress category. Get over it, Mrs. Baldwin, this is a no-brainer (literally) horror flick!
Cecil B. DeMented (R)

BUY on Amazon: Poster! | DVD! | VHS! | Soundtrack! | Save up to 60% on Movie Tickets & Concessions
"Demented forever" is the rallying call of the title character (Stephen Dorff), but it might as well be the mantra of cult director John Waters, who skewers his own underground roots in this outrageous satire of independent filmmaking. Cecil, who brings new meaning to the term "maverick filmmaker," kidnaps fading Hollywood screen diva Honey Whitlock (Melanie Griffith) and forces her to star in Raving Beauty, his no-budget, guerrilla revolt against mainstream filmmaking. As Cecil and his renegade crew (the "Sprocket Holes")commit their violent acts of cinema terrorism, Cecil brings new meaning to the term "cult filmmaker" as his radical philosophies win him a horde of devotees--and Honey a new legion of rabid fans.

Given its numerous scenes of mayhem, Cecil B. Demented can be classified as an action film--but being filtered through the eyes of Waters, one with a very subversive comic sensibility. True to form, Waters offers a slew of wild ideas often as borderline offensive as they are manically inspired (a porn theatre interlude are certain to make prudes shudder)--not least of which is the casting of Griffith. Leave it to Waters to find a proper use for Mrs. Johnson-Banderas, whose natural, annoying shrillness is perfect for the super-synthetic Honey. Like all his work, this film is rather ragged in technique and pacing, but it's go-for-broke audacity make it a lot more fun than his last effort, the rather sedate Pecker.
V I D E O
The Grandfather (El Abuelo) (PG)

BUY on Amazon: Poster! | DVD! | VHS!
Academy voters love warmhearted films about the importance of home and family (witness their embrace of The Cider House Rules this year), so it comes as no surprise that this Spanish film about blood ties and honor garnered a Best Foreign Language Film nomination for 1998. What is surprising about the film, however, is the amount of time (146 minutes) director José Luis Garci takes to tell its very simple story about an old, impoverished count (Fernando Fernán Gómez) determined to find out from his daughter-in-law (Cayetana Guillén Cuervo) which of his two granddaughters (Cristina Cruz and Alicia Rozas) is his legitimate heir. The actors are all good, and there are genuinely touching moments, particularly between the grandfather and the granddaughters, as well as between the grandfather and the girls' kind teacher (Rafael Alonso). But these just remain isolated moments, for the slack pacing keeps the "touching" from developing into something more deeply affecting. (Miramax Home Entertainment, DVD also available)
Jerry and Tom (R)

BUY on Amazon: Poster! | DVD! | VHS!
In his directorial debut, actor Saul Rubinek shows an ease with his cast (as is usually the case with thesps-turned-helmers) and a natural way with the camera (not usually the case with actors-turned-directors). Now, if only he had a better script to work with. Sam Rockwell and Joe Mantegna are a good team as the title duo, respectively, a pair of used car salesmen who also work as hitmen. There is no story, per se, except perhaps the progression of Jerry from Tom's naive protégé to a trigger-happy killer. But Rick Cleveland's sporadically witty script is a bit too rambling and vague to really work as a character study though Rockwell and Mantegna turn in nicely layered performances. Rubinek has promise as a director--his scene transitions are striking and inventive--but it won't be completely realized until he finds better material. (Miramax Home Entertainment, DVD also available)
Komodo (PG-13)

BUY on Amazon: Poster! | DVD! | VHS!
The first box blurb--"from the writer of Anaconda"--tells you what you need to know about the story of this straight-to-tape thriller. It's all psychobabble and killer lizard chases as a psychologist (Jill Hennessy, who is actually not bad here, given the circumstances) attempts to help an orphaned boy (Kevin Zegers) overcome the trauma of witnessing his parents and dog become a three-course meal for ravenous komodo dragons. But the second blurb--"from the special effects creator of Jurassic Park"--implies a level of quality in the visuals that isn't there. Some decent, if slightly obvious, CG work mixes uneasily with some very unconvincing animatronic effects. But if you're amused by pointless monster movies such as this, none of this really matters, does it? (Studio Home Entertainment, DVD also available)
The Ninth Gate (R)

BUY on Amazon: Poster! | DVD! | Blu-ray! | VHS! | Soundtrack! | Novel! | Book on CD!
Johnny Depp refuses to comment on Roman Polanski's supernatural thriller, and who can blame him? Well, maybe I can, for he sleepwalks in his role as a rare book dealer who is hired to locate a text that can be used to open the gates of hell. But the brunt of the blame for this slow, unexciting film goes to Polanski. There are no genuine scares (unless you count a howler of an after-sex scene between Depp and Lena Olin, who plays a mysterious femme fatale); throwaway bits such as driving scenes are rendered unwatchable by sloppy compositing; and way too few explanations are offered for the way too many questions that are asked. Polanski is able to create an atmosphere of dread in the early going, but as the film and plot progresses, it unravels before finally turning to tatters. (Artisan Home Entertainment, DVD also available)
What Planet Are You From? (R)

BUY on Amazon: Poster! | DVD! | VHS!
A sci-fi sex farce is by definition a dicey proposition, but throw in not-ready-for-the-big-screen cable TV star Garry Shandling in the lead, and any hope that Mike Nichols' money pit of a film could actually work flies straight out the window. Shandling plays an alien from an all-male planet who is sent to Earth to procreate with a human woman--all in the name of, yes, universal domination. Hilarity ensues as Shandling uses bad pickup lines and his genitals make a humming sound whenever aroused. Or, at least, it's supposed to. I think. The starry ensemble also includes Ben Kingsley (as the alien leader), Greg Kinnear (as Shandling's womanizing co-worker), Linda Fiorentino (as his wife), John Goodman (as an FAA investigator), and Annette Bening (showing comic flair as Shandling's eventual mate); they all have their moments. But Shandling doesn't; he's a bland black hole that obliterates whatever trace of energy or inspiration mustered by this unwieldy film. (Columbia TriStar Home Video, DVD also available)
Whatever It Takes (PG-13)

BUY on Amazon: Poster! | DVD! | VHS! | Soundtrack!
Please, oh please, make these teen-targeted romantic comedies go away. Rarely do they ever exhibit any fresh personality of their own, and this run-of-the-mill, laugh-free story continues this trend of faceless interchangeability. Two high schoolers (Shane West and the incredibly annoying James Franco) help each other win the girl of his dreams--respectively, Franco's popular cousin (Jodi Lyn O'Keefe, essentially reprising her She's All That role) and West's brainy best friend (Marla Sokoloff, the film's only bright spot). One needn't have seen the film's tell-all trailer to know how all of it turns out. (Columbia TriStar Home Video, DVD also available)
D V D
Magnolia (R)
Movie:
; Disc:

BUY on Amazon: Poster! | DVD! | VHS! | Soundtrack! | Score CD! | Screenplay!
Since its theatrical release last December, a few of the film's detractors have tried to convince me of the perceived error of my ways, but my admiration for Paul Thomas Anderson's Magnolia remains stronger than ever. Even after a number of repeat viewings, this ambitious, audacious film tracing an eventful day in the lives of dysfunctional Valley denizens has lost none of its impact. In fact, repeat viewings have only enriched the experience, for there are so many things to reexamine and savor: the superb performances; the broad, bold moments of emotional catharsis; that much-talked-about Exodus 8:2 theme--for a start.

Return visits to Magnolia are not only encouraged, but, rather, required by New Line's long-awaited DVD edition of the film. The 2.40:1 anamorphic transfer, supervised by Lew Levinson and Anderson himself, preserves the striking colors of Robert Elswit's photography. The film also sounds great, regardless of how high- or low-end your system is, all the better to enjoy Jon Brion's orchestral score and Aimee Mann's song contributions. The presentation of the film itself limits itself to the basic essentials; there are English subtitles and closed captions, but no foreign language tracks or subtitles. However, while the film is one that should only be seen from beginning to end, the barebones number of chapter stops--12--is way too few for a film that clocks in at over three hours.

Magnolia is being released under New Line's "Platinum Series" label, and the set certainly looks deluxe. The two discs--one for the film, one for the supplements--come in the cardboard slipcase-and-foldout packaging that is now commonly referred to as the "Fight Club package." The difference here is in design and durability: the cardboard is glossy and thick; the slipcase has an embossed magnolia flower, and the images on the foldout and the discs themselves are similarly elegant in their simplicity.

Although this set has a disc entirely devoted to supplementary material, the amount of supplements is curiously, disappointingly low. (In fact, New Line's non-Platinum, single-disc Boiler Room had more extras to offer.) Fans of the film hoping to see the excised "Worm" subplot will be disappointed; the only deleted scenes featured, showing chauvinistic self-help guru Frank T.J. Mackey (Tom Cruise) as he actually uses his "Seduce and Destroy" technique, are incorporated into a two-minute "seminar" snippet that also includes material from the release cut. The Seduce and Destroy TV commercial, which has aired on late night cable as an "unofficial" promo for the film, is presented separately from the other promotional items: the theatrical teaser, trailer, and all the TV spots (including an understandably unused one that reveals a bit too much about the film's climax). Other extras are the Anderson-directed video for Mann's Oscar-nominated tune "Save Me," shown in full widescreen glory, no less; and an amusing 8-minute outtake reel that is hidden on both discs.

Anderson had gone on record that he didn't want to do a running commentary for the film (he wants the film to speak for itself), and he held to his word. However, there is a sort-of substitute in That Moment, which about singlehandedly makes up for the scant array of extras. That Moment, contrary to its description on the packaging, is no simple "making-of" documentary. It's a wide-spanning video "diary" that traces everything Magnolia from preproduction in 1998 to the 2000 Berlin Film Festival, where it won top honors. Anderson gave director Mark Rance extensive access, capturing not only areas related to the film's production and promotion (meetings, the shoot--even the premiere and press junket), but also Anderson's life in general, including some cozy (and, it must be said, bizarre) moments between him and girlfriend Fiona Apple. The resulting 75-minute film is an fascinating look into Anderson's work process and personality, and its intriguingly unguarded nature speaks more about him and the film than any commentary or conventional behind-the-scenes documentary ever could. (Or, for that matter, press kit materials and talent files, which are not included anywhere on these discs.)

Specifications: 2.40:1 anamorphic widescreen; English 5.1 Surround; English Dolby Surround; English subtitles; English closed captioning. (New Line Home Video)
Save up to 60% on Movie Tickets and Concessions | Dealflicks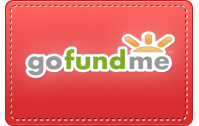 M O V I E S
Coyote Ugly (PG-13)

BUY on Amazon: Poster! | DVD! | VHS! | Soundtrack (1)! | Soundtrack (2)! | Save up to 60% on Movie Tickets & Concessions
To give credit where credit is due, the team over at Disney sure knew how to market Coyote Ugly. Five women wearing the best "fuck me" expressions they could get away with on a PG-13 ad pout seductively on the poster, huddled up very close together as the tagline teases, "Tonight, they're calling the shots." The trailer takes the pandering a step further, showing these women in action at the titular New York nightspot, where not only do they serve the drinks, they also serve as the in-house entertainment: dancing atop the counters, groping each other, lighting fires, and--on really special occasions--spraying each other with water and splashing about.

With a promotional campaign like that, the studio had no trouble attracting long lines of recruited seatfillers to sweeten the press screening audience. But as tantalizing as the advertising is, it begs one eensy-weensy question: just what exactly is this film about? As the film as it wheezed its hackneyed way to its clichéd conclusion, it became plainly obvious why Disney went out of its way to skirt (yes, pun intended) the issue: Coyote Ugly is, quite simply, one of the corniest movies I have ever seen.

While there are a few high-energy bar scenes (more on those later) strategically placed to wake dozing audiences along the way, Coyote Ugly is actually the story of Violet Sanford (Piper Perabo), a 21-year-old from small-town New Jersey who moves to New York City in hopes of becoming a songwriter. But reality comes crashing down hard for this bumpkin, and soon she finds herself with only a couple of dollars and a lot of unwanted demo tapes to her name. Enter Zoe (Tyra Banks), Cammie (Izabella Miko), and Rachel (Bridget Moynahan), the women of Coyote Ugly--whom Violet encounters at an all-night diner as they celebrate the imminent departure of Zoe, who is off to (no joke) law school. Some convenient turns of the plot later, Violet (now nicknamed "Jersey") finds herself behind and on top of the counter at the insanely popular saloon under the watchful eye of tough-as-nails owner Lil (Maria Bello, who must now be kicking herself for leaving ER)--and the amorous watch of Kevin O'Donnell (Adam Garcia), a fry cook desperately smitten with Violet.

Anyone familiar with the oeuvre of producer Jerry Bruckheimer (as in a number of his efforts, the director here, music video vet David McNally, is but a faceless puppet) knows that action is where his interests and strengths lie, not anything resembling human emotion. So--all salacious reasons aside--Coyote Ugly only exhibits any signs of life during the slickly staged and edited bar scenes. These are the only scenes with real energy and spark, and--not surprisingly--Bruckheimer and McNally seem the slightest bit interested in what's going on (audiences will likely share that sentiment).

Unfortunately, it's the "emotion" that drives the script by Gina Wendkos (rewritten many times over by a number of uncredited scribes, including Kevin Smith--who, I must stress, is not responsible for the labored comic book references in the film). The press notes call the film "a sexy romantic comedy," which in this case means trotting out all the usual clichés in Violet and Kevin's romance. Violet's ambition drives a wedge between them, as does his lack of it; and there's the trusty climactic moment where she catches him in a not-what-it-seems moment with an unknown blonde. Also intended to add an emotional dimension is Violet's relationship with her widowed father, toll booth attendant Bill (John Goodman). Goodman is funny and warm, but he's at the mercy of a script riddled with such "dramatic" dialogue such as "This is the first time I've ever been ashamed of you!" and the powerful "But you're my daughter!"

Then again, just about everything in Coyote Ugly is hard to believe, the most unbelievable being the fact that a worldwide talent search resulted in the casting of Perabo. Granted, her character already lacks credibility as written--Violet believes she's cursed with "stage fright DNA" (her deceased singer mother had the same problem); the great "talent" we're supposed to respect and root for is her ability to churn out assembly line bubblegum pop--but Perabo does nothing to remedy that. She smiles; she shakes her groove thing; she crinkles up her face in a vain attempt to squeeze out some tears. I don't know what exactly you call that, but I know it's not called "acting"...

...making her the perfect "star" to anchor Coyote Ugly, which practically dares the every viewer not to hang his or her head in disbelief at every turn. My breaking point finally came around midfilm, when Violet, on the roof of her apartment building, guitar and keyboard in tow, struggles to write a folksy ballad. Suddenly, her concentration is broken by the hip-hop music booming from an apartment across the street. After a pause, she starts singing and has a eureka--her lyrics fit the beat! Excited, she runs to her keyboard and starts playing along. What talent! What brilliance! What complete, utter bullshit!
In Brief
Alice and Martin (Alice et Martin) (R)

BUY on Amazon: Poster! | DVD! | VHS! | Soundtrack! | Save up to 60% on Movie Tickets & Concessions
Alice (Juliette Binoche) is a hard-working violinist. Martin (Alexis Loret) is the troubled half-brother of her roommate (Mathieu Amalric). Naturally, these two dissimilar people are drawn together, but the dark clouds of Martin's past stand in the way of their happiness. Binoche and newcomer Loret give committed performances, but Alice and Martin's romance is never completely convincing because I could never understand Alice's attraction and devotion to Martin. Certainly he's a handsome man (just one day in Paris, and he's recruited by a top modeling agency), but most of the time he's aloof and sometimes just has a bad attitude. I suppose his demeanor can be explained away by his psychological scars, but we never see the genuine gentleness that would attract a soft soul like Alice.
Better Living

BUY on Amazon: Poster! | DVD! | Save up to 60% on Movie Tickets & Concessions
A trio of insufferable sisters (Catherine Corpeny, Deborah Hedwall, and Wendy Hoopes)--and their even more insufferable mother (Olympia Dukakis)--have their lives upended when their long-absent father (Roy Scheider) returns after countless years. Director-scripter Max Mayer obviously strives for some type of black comedy about the binds of family, but any hope of success is buried under self-conscious "quirkiness" and flat-out preposterousness. The Dukakis character, prone to nonsensical verbal tangents and drilling the walls of her basement, is clearly out of her mind, but everyone shrugs it off as general kookiness. Ditto the Scheider character, who returns home to protect his family from what he sees is an impending revolt of the world's impoverished against those who are better off. And don't get me started on the plot point that has Dukakis stubbornly insisting that Scheider isn't really her husband, that he really died years ago, and that the dead husband's spirit occasionally possesses her youngest daughter. The stage veterans/screen neophytes that appear alongside Dukakis and Scheider further diminish the authenticity of the film; they insist on playing to the rafters in terms of performance and voice level, delivering nearly all lines in an affected roar. If this is Better Living, I'd hate to see it get any worse.
Space Cowboys (PG-13)

BUY on Amazon: Poster! | DVD! | Blu-ray! | VHS! | Soundtrack! | Save up to 60% on Movie Tickets & Concessions
Grumpy Old Astronauts--or, rather, Grumpy Old Air Force Officers Who Get Sent into Space to Fix a Damaged Satellite. While that seems like an easy joke, given that the ages of its stars (director Clint Eastwood, Tommy Lee Jones, Donald Sutherland, and James Garner) range from 53 (Jones, who, for the first time, actually looks fairly young, given his co-stars) to 73 (Garner), Space Cowboys is all about that easy joke for two-thirds of its running time. While it's fun to watch these seasoned pros at work, they aren't given anything terribly substantial to do until the tired age jokes finally disappear and these cowboys finally launch into space to tend to a suspicious Russian satellite. But the suspense Eastwood generates in the final act cannot erase the bad taste of elements such as a forced romantic subplot (between Jones and Marcia Gay Harden's NASA employee) and a strange black-and-white prologue in which the quartet (and James Cromwell, as an aerospace official who is the group's biggest opponent) awkwardly graft their voices onto the actors playing their younger counterparts.
The Tao of Steve (R)

BUY on Amazon: Poster! | DVD! | VHS! | Soundtrack! | Save up to 60% on Movie Tickets & Concessions
There is no one named "Steve" in this first-time effort from director Jenniphr Goodman, but the philosophy of him--as in the easy cool of the late Mr. McQueen--is preached and practiced by Dex (Donal Logue), who has packed on the pounds since his salad days in college but is somehow still a magnet for women. The idea of an overweight lothario who successfully seduces with smarmy smarts is an original one, and given the heavily-padded Logue's robust performance, the film's strong post-Sundance buzz is understandable. But his work (which won the Special Jury Prize for performance at the festival) is about all this distinguishes the film, which turns from interesting character study to wan romantic comedy as he pursues a woman (bland Greer Goodman, the director's sister and co-writer) who sees through his game. Or, that is, at first--which should give an idea as to how pedestrian this initially promising film becomes.
Save up to 60% on Movie Tickets and Concessions | Dealflicks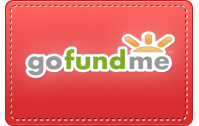 ---
We are a participant in the Amazon Services LLC Associates Program, an affiliate advertising program designed to provide a means for us to earn fees by linking to Amazon.com and affiliated sites
The Movie Report Archive/© Michael Dequina
All images and multimedia files are copyright their respective copyright holders and no rights are given or implied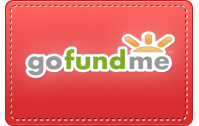 Please keep The Movie Report/
Mr. Brown's Movie Site alive
by generously submitting a PayPal donation.