#244 - 245
July 21, 2000 - July 27, 2000
all movies are graded out of four stars (
)
We are a participant in the Amazon Services LLC Associates Program, an affiliate advertising program designed to provide a means for us to earn fees by linking to Amazon.com and affiliated sites.
M O V I E S
Nutty Professor II: The Klumps (PG-13)

BUY on Amazon: Poster! | DVD Set! | DVD! | VHS! | Soundtrack! | Save up to 60% on Movie Tickets & Concessions
"Eddie Murphy is the Klumps," state the print ads for Nutty Professor II: The Klumps, and Universal must be commended for an uncommon level of truth in advertising. Peter Segal's entertaining sequel to Tom Shadyac's smash 1996 remake of the Jerry Lewis starrer The Nutty Professor is, like the original, a stunning testimony to the brilliance and versatility of its star. Indeed, Eddie Murphy is The Klumps.

As in the first film, Murphy not only plays large, gentle Professor Sherman Klump, but also Sherman's grouchy father Cletus, loving mother Etta, surly brother Ernie, and feisty Granny--as well as Sherman's destructive alter ego, Buddy Love. As the film opens, Sherman is haunted by and occasionally taken over by Buddy, the manifestation of his more outspoken urges. Seeing the ever-increasing emergence of his Buddy personality as a threat to his relationship with his true love, colleague Denise Gaines (Janet Jackson), Sherman undergoes a risky procedure to have Buddy's DNA permanently removed from his brain. Naturally, things don't go as smoothly as planned, and while Buddy is indeed separated from Sherman, he becomes an entirely separate person.

The science that brings about the rebirth of Buddy--who, in an inspired twist, isn't quite his old self--is pure hokum, as are all the mechanics behind the ingredient at the center of the film: Sherman's revolutionary youth formula, which he hides from Buddy in the Klump family garage. But more than the Klump home plays an increased role in Nutty II; as the title implies, Sherman's other family members are given subplots of their own--most prominently Mama and Papa, who are looking to bring back some spark in their marriage; and Granny, who has a new beau (Gabriel Williams) with whom she shares the joy of "relations." Not only are the family members' roles expanded, so is the type of humor surrounding them. Director Peter Segal and writers Barry W. Blaustein, David Sheffield, Paul Weitz, and Chris Weitz (the latter two the duo who directed American Pie) haven't completely dropped the toilet humor that characterized the Klump family's two scenes in the original film (though they probably should have; the flatulence jokes are among the film's flattest gags), but the bulk of their laughs derive from their personalities--or in the case of hilariously bickering Papa and Granny, the clash of them.

With a number of other Klumps getting their share of screen time along with Sherman, not to mention Buddy (who once again plots Sherman's ruin), something had to give, and what gets the short shrift is the romance. Jackson, in her first screen role since Poetic Justice, is likable and poised, but Denise is so blandly written, loving Sherman unconditionally from first frame to the last and doing little else. It would have been nice to see their relationship develop, like the first film's more endearing one between Sherman and Jada Pinkett's Carla Purdy (who is briefly mentioned here); or at least run into some turbulence to create some dramatic tension. But since they're perfect for each other, everything's perfect between them, and while that's all well and good, it doesn't make for the most interesting of viewing.

But what never fails to interest is the virtuoso acting display by Murphy. With four credited writers, the script of The Klumps doesn't always quite flow, but Murphy's unparalleled prowess smooths over the rough spots. Each character he plays is clearly, distinctly drawn and funny and endearing in his or her own way. Of course, Murphy's bravura turn is aided immeasurably by Rick Baker's outstanding makeup work and the efforts of the visual effects crew, but it is Murphy who gives each one of the Klumps energy and soul.

That's what ultimately makes The Klumps an enjoyable time at the movies: its overall high spirits--and, of course, the simple fact that it makes you laugh. And in the season of unpretentious cinematic entertainment, that's what matters.
In Brief
Girl on the Bridge (La Fille sur le Pont) (R)

BUY on Amazon: Poster! | DVD! | VHS! | Save up to 60% on Movie Tickets & Concessions
Very few actors, let alone young ones, can pull off what 20something chanteuse-turned-actrice Vanessa Paradis does in the opening minutes of Patrice Leconte's romantic drama. In a single take broken only by an occasional white-on-black credit card, Paradis' Adele confides to an unseen interrogator the reasons for her depression. It is never explained exactly to whom she is speaking and in what type of situation, but that is of little consequence--in these scant minutes, the audience instantly is given a vivid portrait of what the character is all about: her youthful recklessness and naďveté, her sexual abandon and her romantic soul. While kudos go to writer Serge Frydman, it is Paradis who brings the scene and Adele to robust life.

However, in Adele's eyes, her life isn't quite so healthy, and as such she becomes the titular girl on the bridge, ready to jump when she meets Gabor (Daniel Auteuil), a knife thrower in need of a new target. Since she clearly has no fear of danger, Adele is a perfect match--though it comes to a surprise to both of them just how well they complement each other, for these two historically down-on-their-luck characters find themselves on an incredible streak of good fortune as they wow crowds throughout Europe. But as with all things, what comes up must come down.

La Fille sur le Pont is a magical film in all senses. On a literal level, the surreal psychic bond that develops between Adele and Gabor pushes the film into the realm of magical realism, and their knife throwing scenes bear a not-so-subtle, otherworldly erotic charge. But the real magic comes in watching the warm sparks between Paradis and Auteuil and following their eccentric characters' beautiful, unconventional relationship. Jean-Marie Dreujou's stunning black-and-white cinematography and Leconte's smart choices in music (there is no original composed score) add to the film's whimsical, timeless spell.
Wonderland (R)

BUY on Amazon: Poster! | DVD! | VHS! | Soundtrack! | Save up to 60% on Movie Tickets & Concessions
In writing her script for Michael Winterbottom's ensemble drama, Laurence Coriat took her inspiration from Robert Altman's Short Cuts, and the influence shows. Like Altman films, Wonderland follows a group of people who lead interconnected lives--but in this film, there are clear-cut connections through family lines. The primary focus is on three sisters: Debbie (Shirley Henderson), a party girl who has a young son (Peter Marfleet) by her unreliable ex (Ian Hart); Molly (Molly Parker), who days away from the delivery of her first child with boyfriend Eddie (John Simm); and Nadia (Gina McKee), a waitress looking for her soulmate. While their and other family members' lives take their own unique turns, the common thread that runs through Wonderland is the universal search for connection--an idea personified by the lonely character of Nadia, who is brilliantly played by the gifted McKee. The idea is not a new one, but Winterbottom and his cast make the characters' individual journeys involving and rewarding.
D V D
The Beach (R)
Movie:
; Disc:

BUY on Amazon: Poster! | DVD! | VHS! | Soundtrack! | Score CD! | Novel! | Book on Tape!
Much like the title locale featured in the film, the intriguing menus for Fox's special DVD edition of the Leonardo DiCaprio-starring, Danny Boyle-directed drama are like postcards brought to life. Each of the four main screens (the main menu, scene selections, special features, and languages) are lined up in a row, and to navigate between them is to slide from one to another, eventually going into a virtual 360. The faux panorama fits the setting of the film as well as its unconventional nature.

Boyle contributes commentary for the main feature and the nine deleted scenes (presented separately), and while not a bore, his insights are disappointing. In the feature commentary, he does occasionally mention the odd production fact (including the controversy surrounding the various adjustments they had to do to their pristine location), but for the most part he addresses general thematic issues in the film--issues that are quite obvious and don't necessarily need to be pointed out. Similarly, his comments on the excised scenes, which include an amusing alternate open and a darker (and more preferable) ending, address the obvious. His reasons for cutting all the scenes? Simply, time considerations (except the ending, which he thought was too bleak).

The selection of promos is quite extensive; included are four theatrical trailers, every last TV spot, and an ad for the soundtrack (which is given an added boost with the inclusion of a music video by the British girl group All Saints). The token making-of featurette is a brief morsel taken from the film's electronic press kit. A more interesting behind the glimpse is given through a fairly large gallery of storyboards that map out the film's more action-oriented sequences.

Specifications: 2.35:1 anamorphic widescreen; English 5.1 Surround; English and French Dolby Surround; English and Spanish subtitles; English closed captioning. (20th Century Fox Home Entertainment)
Boiler Room (R)
Movie:
; Disc:

BUY on Amazon: Poster! | DVD! | VHS! | Soundtrack!
New Line didn't feel their impressive disc for Ben Younger's fast-paced and entertaining stock market drama was worthy of their hallowed "Platinum Series" label, but from any other studio, this supplement-laden DVD would qualify as an extra-special edition. The strikingly designed menus are something special, their swish-pan transitions effectively capturing the film's high-stakes atmosphere and practical structure offering easy navigation between the major sections (which are signified by different playing card symbols).

The first of the two feature-length commentaries features writer-director Younger, producer Jennifer Todd, star Giovanni Ribisi, and, sporadically, composer The Angel. This is one of those "clip" commentaries, with only Younger and Todd having recorded their thoughts together while the others had their own separate sessions. While The Angel's thoughts are awkwardly inserted in (especially considering she only comes in about two or three times), the mixing of the Ribisi and Younger/Todd tracks flows well, and they all make for an interesting listen. Younger and Todd have a great camaraderie, and among the most surprising comments is how much Younger loves the much-loathed test screening process. A couple of times, Ribisi talks himself into a corner, but his those moments of (admitted) pretension are forgivable when he very intelligently delves into the psychology of his character and sheds light on how he approaches his work. And despite the description, Ribisi also has fun with the commentary.

The Angel's comments feel out of place in the main commentary, and it would have been a better decision to confine her inputs to her solo track, which also features the isolated score. Her hip-hop-inflected contributions so seamlessly blended with Younger's song selections that to listen to her cues by themselves is somewhat of a revelation, giving due recognition to an unconventional and innovative score. Her comments not only provides insight into how she specifically works but also on the process of film scoring in general. It's unfortunate, however, that some intentional echo and other sound distortions occasionally creep in for ill-advised and very annoying "effect."

Other added features are the theatrical trailer, cast and crew filmographies taken from the IMDb, and a reel of deleted scenes. All of these scenes were wise cuts (in particular a seemingly endless, indulgent showcase for co-star Jamie Kennedy as he makes funny voices and tells bad jokes) though the flat, anticlimactic original ending does hold some curiosity value.

Specifications: 1.85 anamorphic widescreen; English 5.1 Surround; English Dolby Surround; 5.1 isolated score (with commentary); English subtitles; English closed captioning; plus DVD-ROM-exclusive features. (New Line Home Video)
My Dog Skip (PG)
Movie:
; Disc:

BUY on Amazon: Poster! | DVD! | VHS! | Soundtrack! | Book!
Family films generally don't get much of an extensive treatment on DVD, so it's nice--and quite surprising, considering its soft box office--to see Warner Bros. include a larger than usual amount of extras on the disc for this delightful film. The menu design isn't anything extraordinary (still, clean, and functional, with William Ross' score in the background), but they make way for a few interesting supplements. In addition to the usual theatrical trailer, here is a short reel of rather brief deleted scenes, which can be viewed with commentary by director Jay Russell. Russell also has a running commentary for the feature, and his passion for the film and Willie Morris' original book shines through; in addition to addressing the difficulties of working with children and animals, he also shares a number of interesting anecdotes about on-set happenings (particularly of interest is when the shooting of a scene in an inner city cemetery had to be halted when the sound of random gunfire was heard) and meetings with the late Morris, who died not long after seeing the finished film.

Less enlightening is the second commentary, with young star Frankie Muniz and animal trailer Mathilde DeCagney. This is no reflection on the participants; Muniz is charmingly enthusiastic as he provides perspective from a child actor on his first film; and DeCagney offers much insight into the work of a Hollywood animal handler. The problem with this commentary is that, contrary to what the box says, it is not feature-length--after 30 minutes, suddenly Muniz announces that this is the end of the audio program, and the two sign off. I don't know the exact reasons for this abbreviated session, but the two didn't seem to run out of things to say. Perhaps it would've been better if Muniz and DeCagney joined Russell on his track, or if a trio discussion was included in addition to Russell's solo commentary.

Similarly, another generally throwaway supplement is distinguished by what isn't there--the cast and crew screen is just that, a simple listing of cast and crew, with biographical information only given for Morris. Even so, a decent package for a deserving film.

Specifications: Full frame and 1.85:1 anamorphic widescreen; English and French 5.1 Surround; English and French subtitles; English closed captioning. (Warner Home Video)
Save up to 60% on Movie Tickets and Concessions | Dealflicks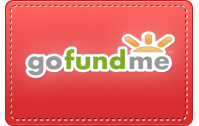 M O V I E S
The In Crowd (PG-13)

BUY on Amazon: Poster! | DVD! | VHS! | Save up to 60% on Movie Tickets & Concessions
"What would you do to get in?" Apparently not much at all--that is, if Warner Bros.' poster for The In Crowd is posing the question to audiences in reference to seeing this youth-aimed thriller. At the showing I attended in the middle of a very hot summer afternoon, there were only about 15 people in the auditorium, including myself. Still, that's about 15 more people than will show up a week for now, for it won't be long before this sloppy, predictable potboiler finds itself completely on the outs with paying moviegoers.

We first meet heroine Adrien (Lori Heuring) as she is being discharged from St. Anastasia's, a mental institution. (The reasons for her stay is one of the film's not-terribly-enticing mysteries.) Thanks to a kindly doctor (Daniel Hugh Kelly), Adrien gets a job at a swank country club that's a popular summer hangout among the elite college crowd. While most of this "in crowd" turn up their nose at Adrien, the group's ringleader, "luscious brunette" Brittany (Susan Ward) takes a surprisingly immediate liking to Adrien.

Of course, the reasons for Brittany's interest in Adrien are shrouded in secrecy, and once they are revealed, audiences will have trouble either keeping themselves from rolling their eyes or stifling a yawn. But for a while, director Mary Lambert and writers Mark Gibson and Philip Halprin suggest something a bit more provocative. The two initially bond after Brittany fakes a suicide attempt in a pool, and Adrien "saves" her with some mouth-to-mouth. Later, Brittany bails Adrien out of trouble with her boss by implying she had her hands full--with her. Then on a hot night on the dance floor, the two seem a lot more interested in getting down with each other than a guy who manages to squeeze his way between them.

But this is a PG-13 movie, so this bit of shameless (and, I must admit, rather amusing) audience pandering doesn't go quite far enough to give the entire film a kinky watchability. Before long, Brittany spies Adrien having coffee with the hunky tennis pro (Matthew Settle) she'd had her eye on, and suddenly all the warnings Adrien had been given about Brittany's true nature appear justified. People start to have mysterious accidents, and Adrien finds herself in danger of being sent back to the loony bin.

Theoretically, The In Crowd should build some momentum at this point, but the plotting is so pedestrian and the execution generally so ho-hum that it's impossible to care. So one is left to savor the few guilty pleasures available: some campy catfighting between Adrien and Brittany, and the lightly entertaining performance of Sunset Beach alumna Ward, who plays a vixen with verve. Like the others, there's no real meat to the character of Brittany (the fact that one of her defining characteristics is a weakness for lip gloss says it all), but at least Ward has some fun with her part.

Moviegoers, however, will find it just about impossible to have much fun with The In Crowd. It's fairly slow-moving, and after a long buildup, the promised thrills never arrive. Unfortunately for Warner Bros., the hoped-for teen audience will never arrive, either.
Pokémon (The Movie 2000): The Power of One (G)

with Pikachu: The Movie--Pikachu's Rescue Adventure (G)

BUY on Amazon: Poster! | DVD Set! | DVD! | VHS! | Soundtrack! | Movie Book! | Save up to 60% on Movie Tickets & Concessions
As was the case with many kiddie fads before it, the TV anime phenomenon Pokémon is gradually flaming out after a period of frenzied excitement. But before Pikachu and his pals say make their final sayonara into the sunset, they make one more big screen excursion with another two-film compilation, this time released under the umbrella title Pokémon: The Movie 2000. If anything, both the main feature and the opening short are better than their counterparts in last fall's Pokémon: The First Movie. But that's not saying much at all.

Unlike Pikachu's Vacation, the curtain-raiser for The First Movie, the opening "mini-movie" Pikachu's Rescue Adventure has at least an attempt at a plot. As their masters take a nap in a park-like area, Pikachu (the adorable yellow, rosy-cheeked, electrical-powered critter) and his fellow Pokémon (pocket monsters, for the uninitiated) are free to frolic in the water and surrounding wilds. But a strong wind blows Togepi, an egg Pokémon, down a hole into a magical forest, and Pikachu and the others have to rescue him (her? it?). While the tots will undoubtedly be entranced by the bright colors and the new characters that are introduced, those over the age of 10 will have their patience tried by the nonsensical mutterings of the Pokémon (all they are able to say are their names--though in the case of Pikachu, it's still kind of cute). A trippy musical interlude will briefly shake adults out of their ennui, however.

As the feature presentation, The Power of One, opens, it appears to fall into the same trap that befell that last film, Mewtwo Strikes Back--pretentiousness. A solemn narrator goes on about the elements of fire, lightning, and ice needing to be in harmony or else the world would be destroyed, and I'm thinking that the Pokémon creators have once again bitten off more than they can chew.

But things quickly settle down into a more palatable Saturday morning-level mood. In a somewhat cheeky reference to rabid Pokémon product collectors, the villain here is one Lawrence III, who is determined to capture the bird Pokémon that control those aforementioned elements--and the all-powerful guardian of the sea, Lugia--for his personal collection. As the title suggests, it is up to one person to stop Lawrence III and restore balance to the planet--Ash (voiced by Veronica Taylor), master of Pikachu and other Pokémon.

There is a message behind The Power of One, but it's not as questionable as that of Mewtwo Strikes Back. This film's message is your basic banal business about trying your best and whatnot. It's nothing kids haven't heard before, but it's something easier for them to grasp--and easier for the film to support--than the jawdroppingly hypocritical anti-violence stance in the last film (Pokémon is about little animals fighting each other, after all).

That said, only those really in tune with the Pokémon world (read: children) will be able to make heads or tails of the specifics of the story. Then again, they will be the only ones who will be able to stay completely alert during the film. There's only so much shoddily-animated explosions and plotless mayhem an adult can take before the eyelids start to feel heavy. Not helping matters is the absence of the television series' infectiously bouncy theme song; in its place is "We All Live in a Pokémon World," an even-worse-than-it-sounds R&B-ish ditty complete with a rap bridge.

It remains to be seen if the Pokémon craze will survive long enough to earn a stateside theatrical release release for the third Pokémon feature, which was produced in Japan last year. It's hard to tell if Pokémon: The Movie 2000 will be a late-inning shot in the arm for the waning franchise or speed up its demise. Both scenarios are plausible, for the film is simply more of the same--which is all you need to know when deciding whether or not to see it.
What Lies Beneath (PG-13)

BUY on Amazon: Poster! | DVD! | VHS! | Soundtrack! | Save up to 60% on Movie Tickets & Concessions
Hitchcockian psychothrillers sell. Supernatural thrillers sell. Psycho killer horror movies sell. So why not mix all three? Because then you'll end up with a mess like What Lies Beneath, in which the stellar trio of director Robert Zemeckis and stars Harrison Ford and Michelle Pfeiffer have pooled their Oscar-winning and -nominated talents to make a classy... slasher film. Sound ridiculous? It should.

What Lies Beneath, scripted by actor Clark Gregg (who most recently delivered an Independent Spirit Award-nominated turn in the underseen indie The Adventures of Sebastian Cole) from a story by Sarah Kernochan (All I Wanna Do!) and himself, can be divided in three discrete acts completely separate in tone. The only element that clearly strings the three parts together is the poster duo for aging impossibly gracefully, Ford and Pfeiffer, who play glamorous Vermont marrieds Norman and Claire Spencer. As the film opens, Claire, the world's most improbably stunning housewife, is distraught over sending her daughter from her first marriage off to college. While hubby Norman, a respected geneticist, spends long workdays in the lab, the lonely and bored Claire notices that their waterfront house is starting to develop a mind of its own.

From this setup spring the film's multiple personalities. Unlike the tell-just-about-all advertising campaign that DreamWorks has inexplicably employed, I will keep plot details to a minimum so as not to spoil whatever surprise thrills the film has to offer.

Act I: Rear Window. Claire thinks that the strange happenings in her house could be a result of some suspicious goings-on with her neighbors (James Remar and Miranda Otto), so she starts poking around where she shouldn't. Every once in a while, things predictably jump into frame accompanied by a stinger chord on Alan Silvestri's score. The only real shock of this section is what a long waste of time it is (if you've seen any of the advertising, you'll know exactly why).

Act II: "I see dead people." The supernatural bent comes to the fore, with Claire trading in amateur sleuthing for novice witchcraft in hopes of contacting whatever apparition is haunting her home. Zemeckis is able to create some moments of tension and creepiness, particularly in one sequence where Claire gets a bit too close to the ghost (again, if you've seen any of the commercials, you'll know exactly what I'm talking about). But as Norman voices his increasing disbelief, so will you.

Act III: Slice and dice. In a turn I was not at all prepared to take, the discovery of the rather down-to-earth truth transforms Claire into a helpless and idiotic B-movie scream queen, paying no attention to common sense and the rules of a horror movie. Again, Zemeckis pulls off some impressive moments and images. The extended Diabolique reference works better than it rightfully should (a blatant Psycho lift, however, far less so), and in one bravura camera move, Zemeckis swoops the camera from regular P.O.V. to right under the floor, as if it had magically become transparent. Still, this is your basic slasher movie climax, with Claire running for her life as evil things have their way of grabbing at her.

Everyone involved in this film is clearly above the material. As I have stated, Zemeckis is able to generate some suspense out of some very silly situations. Ford acquits himself well in a fairly small role. But the one who maintains the most dignity--and rather ironically at that, considering the ridiculous wringer she's put through--is Pfeiffer. Her character undergoes just as many radical shifts as everything else in the film, but Pfeiffer's conviction and innate likability go a long way.

But, ultimately, she and what good there is in What Lies Beneath isn't quite enough to successfully bring together what is essentially three movies in one--and despite the ready-for-a-promo sound of that description, that is not a good thing.
In Brief
The Adventures of Rocky and Bullwinkle (PG)

BUY on Amazon: Poster! | DVD! | VHS! | Save up to 60% on Movie Tickets & Concessions
Universal's expensive live-action/animation version of the beloved '60s Jay Ward cartoon is one of the summer's biggest financial disasters--but that doesn't mean it's among the season's biggest turkeys. In fact, this droll comedy is the only Ward adaptation (following the atrocious George of the Jungle and Dudley Do-Right, both starring a dazed Brendan Fraser) to really work. The key? Context. Strictly translated into live action, Ward's brand of broad slapstick and bad puns come off as plain dumb. Rocky & Bullwinkle has the flying squirrel (voiced by June Foray) and the thick-skulled moose (voiced by Keith Scott) literally plucked from their 2-D animated home of Frostbite Falls and into the 3-D real world by aptly named FBI agent Karen Sympathy (Piper Perabo). The reason? The evil Fearless Leader and his spies Boris Badenov and Natasha Fatale have escaped into the real world--and turned into the flesh-and-blood Robert DeNiro, Jason Alexander, and Rene Russo, respectively--to enact a typically dastardly scheme, and only the dynamic duo can foil it. The expected punny dialogue and sight gags ensue (and, not surprisingly, they don't always work), but also packed in are pointed, self-deprecating barbs about Hollywood, moviemaking, and the conventions of cartoons themselves. In short, this is a genuinely witty film best appreciated by adults who grew up with Rocky & Bullwinkle--which may explain why the film has had trouble attracting an audience.
But I'm a Cheerleader (R)

BUY on Amazon: Poster! | DVD! | VHS! | Save up to 60% on Movie Tickets & Concessions
Director Jamie Babbit chooses a promising target for skewering in her satire: homosexual "rehabilitation" programs--one of which high school cheerleader Megan (Natasha Lyonne) finds herself being shipped off to when her parents (Mink Stole and Bud Cort) suspect her of lesbian leanings. But instead of being sent on a straight path, Megan finds her soulmate in Graham (Clea DuVall), running afoul of the program's leader, the uptight Mary (Cathy Moriarty). The comic, campy exaggeration of the rehab retreat is amusing at first, but it very quickly grows repetitive and groan-inducing. And for a film that is staunchly pro-sexual freedom, the gay males are all swishy stereotypes--as opposed to the lesbians, who are mostly believable people.
Loser (PG-13)

BUY on Amazon: Poster! | DVD! | VHS! | Save up to 60% on Movie Tickets & Concessions
Those seeing the "written and directed by Amy Heckerling" credit and thus expecting a laff riot in the vein of her Clueless and Fast Times in Ridgemont High will be in for a shock with this film's opening minutes. As it introduces the "loser" of the title, nice but hopelessly square guy Paul (Jason Biggs), the intended stabs at humor fall with a thud--as do any gags that don't involve Greg Kinnear, perfectly slimy as the professor boyfriend of the film's other loser, Dora (Mena Suvari). Paul and Dora are not part of the in crowd at their Manhattan university, and only with each other do they feel any sense of fitting in. Theirs is a perfect match, but only Paul sees it, for Dora remains committed to Kinnear's Professor Alcott. Biggs and Suvari, who previously shared the screen in last year's American Pie, make a charming couple, and it's nice to see a youth love story where both participants aren't rich and popular. But Loser is supposed to be a comedy, and only Kinnear's scenes as the pompous prof are good for a giggle; the film's abrupt ending also leaves a less-than-satisfying taste.
The Woman Chaser

BUY on Amazon: Poster! | DVD! | VHS! | Novel! | Save up to 60% on Movie Tickets & Concessions
First-time writer-director Robinson Devor's low-budget ($800,000) adaptation of Charles Willeford's novel proves that a strong character and a little ingenuity can sidestep any monetary limitations. And is there ever a character at the center of this noir satire: Richard Hudson (Patrick Warburton), a bored used car salesman in '60s L.A. who is inspired to make his own film--a decision that sets off an often stingingly funny, completely out-of-control chain of events. Devor is painstakingly accurate in capturing the details of films from the era: the fashions and cars, the shiny sheen of '60s L.A. as seen through a black-and-white lens, the hard-boiled voiceover narration--delivered to deadpan perfection by Warburton, whose performance as the antihero is nothing short of superb. Devor is more adept at the comedic aspects of the film than the darker elements (and things do take a turn, in keeping with the genre), but when he gets as much right as he does here, that's a petty complaint.
V I D E O
Backlash (R)

BUY on Amazon: Poster! | DVD! | VHS!
K-911 (PG-13)

BUY on Amazon: Poster! | DVD Set! | DVD! | VHS!
Made Men (R)

BUY on Amazon: Poster! | DVD! | VHS!

Yesterday's screen star is today's home video reliable, hence the ubiquitous presence of the once-hot James Belushi on the shelf of any Blockbuster--in big roles and small. Under the "small" heading: his supporting role in Backlash, a familiar action/suspense piece in which Belushi plays a convict who comes to the aid of a federal prosecutor (Tracey Needham) who becomes the target of Colombian drug cartels. A perfectly adequate Belushi is not the reason for this film's failure--it's the fault of the routine script, a truly dreadful Needham, and the absurd sight of Charles Durning doing the running-with-guns-blazing action hero bit as a homicide detective.
Belushi returns to the scene of one of his big screen successes, 1989's K-9, with the straight-to-tape sequel K-911. No longer are Belushi's police detective and canine partner Jerry Lee mismatched partners; they're old friends who are partnered with a younger, more polished K-9 unit (Christine Tucci plays the human of the two) to nab a mysterious gunman. True to its made-for-the-small-screen origins, this film is sitcom all the way, from the boring banter between Belushi and Tucci to a lame sequence where Belushi and Jerry Lee try to get into shape.
Ironically, Belushi has a better time with a far less familiar leading role--that of the hero in Made Men, an action thriller produced by no less than Richard Donner and Joel Silver. Belushi plays a man in the Federal Witness Protection program who is located by the mobsters from whom he stole $12 million. Some interesting twists and fairly well done action scenes (surprising since the film was directed by Louis Morneau, who made the hellish Bats) follow, but what kills this otherwise polished piece of pulp are the painfully unfunny wisecracks delivered by Belushi's character. Thankfully, Belushi is easily upstaged by the coolly charismatic Michael Beach (as a mysterious type who many or may not be an FBI agent), but that doesn't make his bad jokes any more tolerable. (Backlash, Made Men: Columbia TriStar Home Video, DVD also available; K-911: Universal Studios Home Video, DVD also available)
Better Than Chocolate (R/unrated)

BUY on Amazon: Poster! | DVD! | VHS! | Soundtrack!
Anne Wheeler's girl-meets-girl, girl-loves-girl, girl-nearly-loses-girl-because-mother-moves-in story is likable enough, with amiable performances by Karyn Dwyer and Christina Cox as the young lovers and Wendy Crewson as Dwyer's meddling mom. But the predictable way in which it unfolds--with the naive Crewson character having her conservative eyes opened through friendships with her daughter's friends--make the film play like a "very special episode" of a sitcom. That is, one with explicit nudity and sex. (Trimark Home Video, DVD also available)
Black Cat, White Cat (R)

BUY on Amazon: Poster! | DVD! | VHS! | Soundtrack!
The bizarre humor of Emir Kusturica's raucous and rather long comedy won't go over with everyone, but if you can tap into its twisted vibe, it's a lot of fun. A summary of the basic plot--to repay a debt to a gangster (Srdjan Todorovic), a small time hustler (Bajram Severdzan) arranges a marriage between his own son (Florijan Ajdini) and the gangster's sister (Salija Ibraimova)--doesn't touch upon Kusturica's weird but often funny asides, such as a feces-covered man wiping himself with nearby geese or the recurring image of a pig making a meal out of an abandoned car. But situations and images such as those are just the icing on the cake of an unabashedly eccentric, wildly unpredictable ride. (USA Home Entertainment)
BlackMale (R)

BUY on Amazon: Poster! | DVD! | VHS!
Despite the painful pun of a title, the race of one of the major characters (played by Bokeem Woodbine) is not really a factor in this direct-to-video actioner. What does figure is the idea of "blackmail" as two young, lowlife crooks' (Woodbine and the late Justin Pierce) scheme to rob a wealthy doctor (Roger Rees) in order to pay off a debt to a loan shark. Things are not as they seem, of course, and the two find themselves in even greater danger than anticipated. Some potentially interesting twists are ruined by a few of the actors' (I won't name names so as not to reveal anything) inability to hang with the character shifts, and the film's final twist is not only easy to predict, it's aggravating. (A-Pix Entertainment)
Deuce Bigalow: Male Gigolo (R)

BUY on Amazon: Poster! | DVD! | VHS! | Soundtrack!
I must admit I chuckled once in this star showcase for former SNLer Rob Schneider: it was at hearing the word "bibingka"--for the record, the name of a Filipino dessert--spoken in a mainstream Hollywood film. Otherwise, this inexplicable box office success has as many unfunny physical and verbal gags as one would expect from a film that casts Schneider as a fish-tank-cleaner-turned-male-prostitute. Making matters more dreary are the unconvincing attempts to give this crass bit of business some "heart" by way of a thoroughly unbelievable romance between Schneider's character and one of his customers (bland newcomer Arija Bareikis). A no-brainer in the worst sense. (Touchstone Home Video, DVD also available)
Flypaper (R)

BUY on Amazon: Poster! | DVD! | VHS!
Just when you thought the age of the Tarantino ripoff was over, here comes another crime comedy in which a bunch of unconnected L.A. lowlifes spout pseudohip, pop-culture-reference-heavy dialogue between committing violent acts. The players: a philandering husband (John C. McGinley); his wife (Illeana Douglas); the private eye (Talisa Soto) she hires; a crook (Craig Sheffer); a drug chemist (Lucy Liu); a snake enthusiast (James Wilder); a troubled young woman (Sadie Frost); and her guardian (Robert Loggia). Unlike the film it's obviously modeled after, Pulp Fiction, most of the attempts at humor are just groan-inducing, and none of the plotlines (especially not the Liu/Wilder diversion, which has only a tangential connection to anything else) build to neither a payoff nor a point--which speaks of the entire film. (Trimark Home Video, DVD also available)
Inferno (R)

BUY on Amazon: Poster! | DVD! | VHS!
My, has Ray Liotta's career fallen in the last ten years. After making such an impression in GoodFellas way back in 1990, he has been reduced to headlining straight-to-tape dreck such as this. Liotta plays Jack, who wakes up in the middle of the desert with his health intact but his memory not. With the help of a comely artist (Gloria Reuben), Jack tries to piece together his past and make sense of his cryptic flashbacks--but will he be able to find the truth before the usual gaggle of bad guys find him? "Amnesia thrillers" can only work if the forgotten past has something surprising about it. Jack's past is exactly what one expects--and, hence, the film cannot help but be a bore. (Trimark Home Video, DVD also available)
La Cucaracha (R)

BUY on Amazon: Poster! | DVD! | VHS!
Don't let the presence of Eric Roberts' name above the title lead you to believe that this is one of his seemingly neverending string of action clunkers; this one actually has some merit. Roberts plays a down-and-out would-be writer in Mexico whose fortunes appear to take a turn when he's given an enticing proposition: $100,000 for killing a man. Thus begins the usual round of doublecrosses and other twists, a number of which are rather inspired. James McManus' (who also appears in the film as the man who makes the offer) script also offers meatier-than-usual characters for the genre (and the actors, including Roberts, accordingly give that much more). What is director Jack Perez's ultimate undoing is when the film slows down in its second half, he lets the tension gets more slack than it should, and the film creeps toward its (interesting) resolution instead of building to it. Even so, a pleasantly surprising near miss. (Paramount Home Entertainment)
The Last Stop (R)

BUY on Amazon: Poster! | DVD! | VHS!
In a snowed-in truck stop in the Colorado mountains, the atmosphere between the assembled group of strangers is tense when a dead body and a sack of cash is found. Who did it? The real question that arises is, "Does anyone care?" This uninteresting, weakly acted thriller is only must viewing for Rose McGowan completists; she plays the ex-girlfriend to the central character, a State Trooper (an awful Adam Beach). Forgive the easy jab, but The Last Stop should only be a one of the last resorts for a night's entertainment. (Sterling Home Entertainment, DVD also available)
Let the Devil Wear Black (R)

BUY on Amazon: Poster! | DVD! | VHS!
A young man (Jonathan Penner) is encouraged by a ghost to look into the suspicious circumstances behind his father's death. Sound familiar? Stacy Title's film is a more successful modern day-set translation of Hamlet than Michael Almereyda's recent theatrical release; Title and Penner, who co-wrote the script, make the liberties they take with Shakespeare's play easier to swallow by also bringing the language up to date. Ultimately, though, despite some decent performances by Penner, Mary-Louise Parker (the Ophelia equivalent), Jacqueline Bisset (Gertrude), Philip Baker Hall (Polonius), and Jamey Sheridan (Claudius), the film suffers one of Almereyda's downfalls--an emotional detachment from any of the characters. (A-Pix Entertainment, DVD also available)
Mercy (R)

BUY on Amazon: Poster! | DVD! | VHS!
Women are being found tied to beds, brutally murdered, and to get to the bottom of the mystery a detective (Ellen Barkin) must enter a dark sexual underground. Welcome to the world of direct-to-video erotic thrillers, complete with lesbian over- and undertones, culminating in a showcase encounter between Barkin and co-star Peta Wilson (as the detective's liberated guide to the sex games). I'd be lying if I said I were bored by this film. But it's not exactly the most exciting: the revelation of the killer lands with a thud; too much time is spent with Julian Sands' weird shrink character before he figures into the plot in any way; and a concluding attempt at moralizing is laughable and self-delusional. After all, don't people really watch this flick to see the its reasons for an R rating? Unfortunately, only one of the leads is down with that: Wilson, in addition to being a smoldering presence, is quite good as the femme fatale; but Barkin remains listless throughout--even during that big money scene. (Columbia TriStar Home Video, DVD also available)
Miss Julie (R)

BUY on Amazon: Poster! | DVD! | VHS! | Soundtrack! | Play!
Mike Figgis' adaptation of August Strindberg's play is noteworthy for one intriguing split screen scene in the middle of the film, which inspired the ever-audacious director to make the risky four-camera digital video experiment known as Timecode. Otherwise, there isn't that much to distinguish this static 19th Century-set drama about the psychological, sexual, and emotional battle between a count's daughter (Saffron Burrows) and her footman (Peter Mullan). Of the two, Mullan clearly comes off best as the class-frustrated manipulator. But other than that split screen scene, no convincing argument is made to translate the story from the stage to film; the dangerous electricity between the principal characters--a crucial element to the story--would surely come through live in front of an audience, but when put to film, an intangible like that is filtered out through tight camera angles and edits. (MGM Home Entertainment, DVD also available)
Tinseltown (R)

BUY on Amazon: Poster! | DVD! | VHS!
I give director Tony Spiridakis some credit for putting a different spin on the indulgent indie comedy about filmmaking: two wannabe Hollywood players (Arye Gross and Tom Wood) see their big break when they strike a deal with the serial killer du jour to film his life story. But with that spin, the film creeps into another annoying brand of indie: the self-consciously quirky comedy. There are a few clever twists and good jokes at the expense of Tinseltown, but nothing particularly new in the latter area; and with nearly all the characters acting so strangely in one way or another, none of the satire really sticks. Yes, the film is different, but as this film shows, that doesn't particularly mean it's good. (Columbia TriStar Home Video)
Train of Life (Train de Vie) (R)

BUY on Amazon: Poster! | DVD! | VHS!
As I watched and enjoyed this WWII-set French-language comedy, I could not help but think that maybe this story--about Jewish villagers who try to escape the Nazis by fleeing in a mock deportation train--was too light for its own good. The typically colorful cast of characters, led by the village "idiot" (Lionel Abelanski) who comes up with the plan, were charming and likable; the little squabbles that arise between them and the precarious situations they got themselves into were funny. As entertaining as it was, however, it all felt a bit trite. But by the film's end, any fear that the very large, very real issue that the film had tiptoed around would never be confronted had evaporated. I won't reveal how writer-director Radu Mihaileanu does it, but he effectively gives the film some gravity and makes what had seemed so lightweight rather deep and poignant--as well as lend the film a surprising staying power. (Paramount Home Entertainment)
Witness Protection (R)

BUY on Amazon: Poster! | DVD! | VHS!
Having characters either go into (or come out of) the federal witness protection program is a movie convention (e.g., The Whole Nine Yards), but what exactly goes on before people take on new identities and lives? This made-for-HBO film sheds some interesting light on the difficulty of the process while at the same time being a solid little drama in its own right. After narrowly escaping a hit, mobster Bobby Batton (Tom Sizemore) and his family are sent to the program after he agrees to testify against the associates that want him dead. But once in the secluded transitional facility, the long-simmering unrest in the family comes to the fore. Some of the domestic issues debated are familiar, but placing them in such a pressure cooker situation markedly adds to the tension; and the cast--which also includes Mary Elizabeth Mastrantonio and Shawn Hatosy as Sizemore's wife and son, as well as Forest Whitaker as the FBI agent helping them through the process--is remarkably convincing in bringing to life the emotional and psychological cost of trading in one life for another. (HBO Home Video, DVD also available)
D V D
Angela's Ashes (R)
Movie:
; Disc:

BUY on Amazon: Poster! | DVD! | VHS! | Soundtrack! | Book! | Book on Tape!
Much like Alan Parker's film, Paramount's DVD presentation of Angela's Ashes is solid and respectable if not exactly spectacular. Any hopes of anything more are dashed by the Paramount's typically still, silent menu design, which is functional and just about nothing more. The special features are also fairly business-as-usual; included are the theatrical teaser and trailer; Ashes to Ashes, a nice if standard 30-minute "making-of" special (including subtitles for this feature is, however, a rare and welcome move); and a collection of interviews with Parker and the stars from the film's press junket.

The common comment made about Parker in the interviews and the behind-the-scenes feature is his passion for Frank McCourt's book and the film, but you wouldn't get that impression from his snooze of a commentary. Dry and humorless, Parker appears to be speaking against his will, often returning to the same comment about how one should not aggressively direct child actors for sometimes something "magical" spontaneously happens. More valuable is the disc's second commentary, with McCourt. His book being a memoir, his comments give some added insight and background into the events that are enacted on the screen. McCourt isn't a really big talker; there are stretches of silence where he is obviously caught up on what's taking place onscreen. But whenever he does speak up, it's far more interesting than anything Parker has to say.

Specifications: 1.85:1 anamorphic widescreen; English Dolby Digital 5.1; French Dolby Surround; English subtitles for the hearing impaired. (Paramount Home Entertainment)
The Hurricane (R)
Movie:
; Disc:

BUY on Amazon: Poster! | DVD! | VHS! | Soundtrack! | Score CD! | Book (1)! | Book (2)!
Norman Jewison's film of the true story of Rubin "Hurricane" Carter's wrongful conviction and years-later release was expected to be a major contender in the Oscar race, but in the end questions about its factuality cost it everything but a Best Actor nod for star Denzel Washington. This controversy is admirably not sidestepped by director Jewison on his commentary track for Universal's Collector's Edition DVD. In his comments, he points out the certain deviations that had to be made as well as the slants given certain scenes, and he is not only not defensive, he concedes flat-out liberties with the truth. For example, regarding Carter's lost title bout, Jewison admits that he clearly lost the fight in the old film reel footage though the film plays it as if he was robbed. The issue of the truth aside, Jewison is fairly entertaining on the commentary, tossing off comments such as this one about Washington: "His buns are good, aren't they?"

In addition to Jewison's commentary, the disc's special features also include complete production notes, the theatrical trailer, DVD-ROM-exclusive features, a behind-the-scenes featurette (which not only includes interview footage with the real Rubin Carter, but also the real Lesra Martin, the young man who spearheaded the campaign to free Carter), and a handful of deleted scenes introduced by Jewison. These scenes are all best left on the cutting room floor, in particular one scene in which Carter confides to a fellow prisoner his fear of being searched; not a bad necessarily a bad idea for a scene, but the sappy line of dialogue it concludes on is.

Specifications: 1.85:1 anamorphic widescreen; English 5.1 Surround; French Dolby Surround; English subtitles for the hearing impaired; plus DVD-ROM-only supplements. (Universal Studios Home Video)
Save up to 60% on Movie Tickets and Concessions | Dealflicks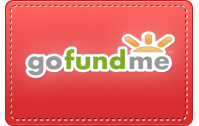 ---
We are a participant in the Amazon Services LLC Associates Program, an affiliate advertising program designed to provide a means for us to earn fees by linking to Amazon.com and affiliated sites
The Movie Report Archive/© Michael Dequina
All images and multimedia files are copyright their respective copyright holders and no rights are given or implied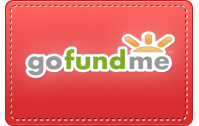 Please keep The Movie Report/
Mr. Brown's Movie Site alive
by generously submitting a PayPal donation.