#196 - 198
June 17, 1999 - July 1, 1999
all movies are graded out of four stars (
)
We are a participant in the Amazon Services LLC Associates Program, an affiliate advertising program designed to provide a means for us to earn fees by linking to Amazon.com and affiliated sites.
M O V I E S
The Blair Witch Project (R)

BUY on Amazon: Poster! | DVD Set! | DVD! | VHS! | Soundtrack! | Movie Book! | Save up to 60% on Movie Tickets & Concessions
Spanning two centuries and encompassing (among other things) mysterious disappearances, gruesome acts of violence, a rare book, chilling film footage, and a legendary witch, the sprawling mythology that filmmakers Daniel Myrick, Eduardo Sanchez, Greg Hale, Rob Cowie, and Mike Monello have crafted around The Blair Witch Project is massive and murky enough to make The X-Files creator Chris Carter proud. It's almost a shame that the film that inspired it all barely scratches the surface of this elaborately constructed piece of modern folklore.

Since unexpectedly jolting audiences at this year's Sundance Film Festival, The Blair Witch Project has been riding a wave of hype and high expectations leading to its July theatrical release. But the fact that Blair Witch is an ultra-low-budget indie doesn't make it any more immune to the inevitable feeling of disappointment that accompanies any studio-manufactured object of ballyhoo. Don't get me wrong; the well-made product is a testament to the triumph of imagination and creativity over financial limitations. But it functions more effectively as part of a larger multimedia entertainment experience than as a stand-alone film.

The premise is simple enough that it is summed up in one tidy title card at the beginning of the picture: "In October of 1994, three student filmmakers diappeared in the woods near Burkittsville, Maryland while shooting a documentary. A year later their footage was found." That faux vérité footage is what makes up The Blair Witch Project, chronicling from the first person director Heather Donahue, sound guy Michael Williams, and cameraman Joshua Leonard's ill-fated filmic investigation into a legendary witch that haunts Burkittsville, formerly known as Blair. The project quickly turns from fun--such as interviewing sometimes wacky locals about the legend--to a harrowing struggle for survival as they become lost in the forest, where a mysterious force stalks the trio.

Of course, we all know where this is going, thanks to that opening blurb. So it's up to writer-directors Myrick and Sanchez to come up with a compelling journey, and they largely succeed. The perpetually shaky camerawork is annoying at times, but it contributes to the film's greatest virtue--its air of authenticity. Adding to that is the use of unknown actors convincingly playing humanly imperfect characters named after themselves. The audience believes they are witnessing real people experiencing real pain, real frustration, and, ultimately, real fear.

That sense of fear extends to the audience, but not quite as strongly as has been made out to be. There are two scenes in particular that struck me as particularly frightening, but that was about it, and they come fairly late in the game. In fact, Blair Witch is just in the midst of developing a head of steam when it ends. While the film concludes on an appropriately eerie and ambiguous note, its fairly abrupt nature is far from satisfying.

For greater satisfaction, one must see the Sci-Fi Channel's forthcoming tie-in special on the Blair Witch legend or visit the website, which offers a wealth of information on the Blair Witch mythology, from the legend's origins to events that take place after those depicted in the film--not to mention the "story" behind the piecing together of the "lost footage" into the 87-minute film. A taste of this information is provided in the press notes, which I did not read until after the film. Reading them has indeed made the experience and understanding of the film a bit richer, but that doesn't change what is printed on the celluloid. As smartly conceived and executed as it is, Blair Witch the film is basically a fairly familiar tale of three people who must learn to live together and fend for themselves when lost in the forest.

Which is basically to say that The Blair Witch Project isn't quite as special as it has been made out to be; it won't be the breakout hit Artisan Entertainment is hoping for, just a sizable arthouse success. This is not to say that the film is not worth a look; it is a diverting work of great ingenuity and invention. It's just that to appreciate the full breadth of the five filmmakers' vision, one must bone up on the supplemental materials. Blair Witch the film is ultimately as much of a teaser for its website as is vice versa.
Summer of Sam (R)

BUY on Amazon: Poster! | DVD! | VHS! | Soundtrack! | Save up to 60% on Movie Tickets & Concessions
"There are many stories to be told in the naked city; this is just one." This line, which is uttered during the conclusion of Summer of Sam, could not better sum up Spike Lee's terrific film. The film's title does refer to the serial killer Son of Sam, but, as that line says, that is just one of the many stories followed in the film. More than anything else, Summer of Sam is a portrait of its chosen time period, the hot New York summer of 1977. And what a vivid portrait it is.

Son of Sam (played by Michael Badalucco, also notoriously known as "the 44-caliber killer" for his weapon of choice, plays a prominent role in the film, but not in the way one would expect. While a few of his murders are depicted in horrifyingly bloody detail and his reign of terror provides the film with its time frame, Summer of Sam is concerned less with him than his psychological effect on people in New York City, namely the Bronx. Films dealing with serial killers often tackle this angle, but usually the people in question are either victims' families or the cops investigating the crimes. The characters whose lives are examined in Summer of Sam have no direct ties to the killer nor his activities, but they are all profoundly affected by them.

The effects, of course, widely vary with the person. Dionna (Mira Sorvino) more or less tries to live life as she always has even though she fits the common victim's demographic of "woman with shoulder-length brown hair." Her husband Vinny (John Leguizamo), on the other hand, fears that the killer has seen him during one of his many extramarital trysts and is thus a target. While not necessarily a reaction to Son of Sam, Vinny's old friend Ritchie (Adrien Brody) has undergone a radical personality change, embracing the anarchic spirit of punk rock, which he spreads to old friend and eventual lover Ruby (Jennifer Esposito).

These are just the starting points for these characters; as the film and Son of Sam's killing spree progresses, their relationships and personalities undergo drastic shifts. While Vinny's less-than-blissful marriage to Dionna is given perhaps the most screen time, the focal relationship is between Vinny and Ritchie, whose deviant behavior leads people to erroneously suspect him of wrongdoing. The actors give superb work, and in the case of Brody and especially Leguizamo (of whom, I must admit, I have never been a fan), career-best work, investing these often unlikable characters with enough humanity to command our sympathies.

By extension, praise goes to Lee and his writing collaborators Victor Colicchio and Michael Imperioli, who do a deft job of weaving the fact-based stream of events surrounding Son of Sam with the fictional storylines they have created. All the characters were going to do what they do regardless, but, as depicted by Lee and the writers, being in such extreme circumstances heightens the tension and thus gives them a push toward more extreme actions. Even more impressive is how the story is convincingly manipulated to spin around the entire picture of the culture at the time, from the liberating abandon of punk to disco's spirit of limitless pleasure.

Summer of Sam ultimately belongs to Lee, who makes nary a false move here. He has always been a great creator of images, and the ones he presents here make a powerful impact. One memorable montage sequence scored to "Teenage Wasteland" is a marvel of both freedom (in its driving energy) and control (in economically advancing the story and distilling the society's mood of the moment).

The visceral impact comes second to the film's emotional power, which hits hard by film's end. There are no easy answers nor tidy resolutions, which is just as well. Summer of Sam may strike some as unsatisfying in that sense, but that is what is what makes it such a convincing slice of ordinary lives during an extraordinary time.
Save up to 60% on Movie Tickets and Concessions | Dealflicks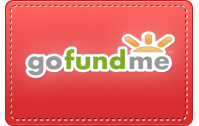 M O V I E S
The Red Violin

BUY on Amazon: Poster! | DVD! | VHS! | Soundtrack! | Sheet Music! | Save up to 60% on Movie Tickets & Concessions
François Girard's The Red Violin is at once a film of great ambition and simplicity. In the latter sense, the film is ultimately about its title: a violin that is red in color. The ambition comes in following the title object as it is passed down from person to person, place to place over the course of three centuries. The film's artistic success comes in how it makes its individual pieces interlock smoothly as a whole.

Although not an anthology film per se, The Red Violin suffers the same pitfall that those films often encounter: inconsistency. With its main character an inanimate object, one's interest and involvement depends on the flesh-and-blood characters and plotline that surround the violin in any given vignette; as such, some episodes are bound to be more effective than others. A major reason for some pieces' greater success than others is that they simply work well within a limited space of time. For example, one affecting story about a orphaned six-year-old violin prodigy (Christoph Koncz) who is taken under the wing of a French music teacher (Jean-Luc Bideau) teacher in Austria is simple yet nuanced enough to work within a 20-minute or so time frame. On the another hand, the tale that immediately follows it, about the strange erotic power the violin holds on a popular concert violinist (Jason Flemyng) in England, feels truncated and superficial, its enticing psychosexual themes barely touched on.

Others who come into contact with the violin are a group of gypsies (their brief, wordless musical interlude bridging the Austria and England stories together) and a Chinese woman (Sylvia Chang) caught up in her country's Cultural Revolution, when all instruments of Western Culture--such as a violin--were destroyed. While each section of the film has its merits and importance, the most pivotal points in The Red Violin's journey is its beginning--its creation in 17th century Italy--and its end: in contemporary Montreal, where the instrument is set to go on the auction block after a thorough investigation by an expert (Samuel L. Jackson).

Girard and writing collaborator Don McKellar (who also appears in a supporting role in the Montreal segment) have come up with two strong points of unification for the individual stories, one stemmed in Italy, with one taking strong root in Montreal. In Italy, the violin maker's (Carlo Cecchi) pregnant wife (Irene Grazioli) gets a tarot card reading, which eerily foretells the points of the violin's journey. Key to the investigation in Montreal is the mystery behind the instrument's unique coloring; though the answer doesn't come as much a surprise, the mystery is an effective unifying overlay.

Of course, the strongest unifying device is the beautiful score, composed by John Corigliano. Filled with haunting, often melancholy melodies that seem to longingly weep, it is a carefully constructed work of passion--a description that can be applied to the entirety of Girard's lovely The Red Violin.
South Park: Bigger, Longer & Uncut (R)

BUY on Amazon: Poster! | DVD! | Blu-ray! | VHS! | Soundtrack! | Sheet Music! | Save up to 60% on Movie Tickets & Concessions
The notoriously naughty youngsters of controversial animated South Park have hit the big screen, and if you're a living, breathing, flesh-and-blood human being, chances are that there will be at least one thing about this Bigger, Longer & Uncut adventure that you will find completely, totally offensive. No one is safe: women, Jews, blacks, gays, Canadians--not even fans of the series itself are free from co-creators Trey Parker and Matt Stone's all-encompassing satirical net. Not even non-fans such as myself can escape, for this relentless, envelope-obliterating comedy is, quite simply, one of the sharpest and funniest films one is likely to see in this or any other year.

The South Park series never had more than a negligible novelty value for me; after 15 minutes, not only did the TV-MA crudity of the language and subject matter get old, but so did the restrictions of being on basic cable. To me, Parker and Stone always seemed to be on to something but were never quite allowed to get there; though they operated under more relaxed standards at Comedy Central, those were standards nonetheless. In the R-rated arena of the big screen, all bets are off, and Parker and Stone take full advantage of the freedom to take aim at everyone and everything, in any way they see unfit.

So it should come as no surprise that their long list of mercilessly skewered targets includes, among others, the aforementioned groups as well as figures such as the Baldwin brothers, Bill Gates, Barbra Streisand, and--to the delight of many an audience member--Jar Jar Binks. What is surprising is, though, is that perhaps their most prominent target is themselves. In a refreshing, smartly self-referential twist, Bigger, Longer & Uncut's plot revolves around the effect that an R-rated animated feature has on the familiar four of Stan Marsh, Kyle Broflovski, Eric Cartman, and the perpetually ill-fated Kenny McCormick (all voiced by either Parker or Stone), as well as the rest of the young population of South Park. With all the gradeschoolers now cursing bluestreaks around family and foulmouthed friends, Kyle's mom (Mary Kay Bergman) decides to take drastic action, setting off an outrageous chain of events that comes to involve Saddam Hussein and his bedfellow--in every sense of the word--Satan himself.

To run through many more of those burned along Parker and Stone's gleefully politically incorrect way would not only be pointless and boring, but it also would spoil too many of the film's stinging jokes. But one target worth mentioning is the reigning king of animated features, Disney. Bigger, Longer & Uncut is just as much a satire of the Mouse's sacred animated musical Formula as it is South Park itself. Stan's opening number is an affectionate, if very tongue-in-cheek, send-up of Beauty and the Beast's classic curtain-raiser "Belle"; there is even an earnest, heart-tugging "I Want" power ballad. Parker's uniquely absurdist twist on the latter is that the tune is soulfully crooned by Satan. There is more to Parker and Mark Shaiman's (who composed the instrumental score) songs than just witty context and bitingly hilarious lyrics; the melodies are genuinely infectious. Impossible though it may seen, a song bearing the says-it-all title "Uncle Fucka" is just as memorable for its toe-tapping tune as it is its proudly profane lyrics. (OK, maybe not as memorable, but the catchy melody also lingers long in the mind.)

South Park: Bigger, Longer & Uncut will undoubtedly draw the ire of many a political group as being a sterling example of the "impure" state of popular entertainment today. Is the film inappropriate for children? YES; they don't come much more adults-only than this one. Is it offensive? Indeed it is. But peel away the profuse profanity and go-for-broke comic abandon, and the film ironically reveals a message as wholesome and constructive as any G-rated film could offer: take responsibilty for your children, in what they do and in especially what they watch--certain films are designated as being for adults for a reason. The even greater irony is that a lot of parents looking for a film "for the family" are certain to pay less attention to Bigger, Longer & Uncut's R rating than to the fact that it is "a cartoon."
Wild Wild West (PG-13)

BUY on Amazon: Poster! | DVD! | VHS! | Soundtrack! | Score CD! | Save up to 60% on Movie Tickets & Concessions
Every summer has one: a film that, from early indications, appears to be a surefire blockbuster, but finds itself under a billowing cloud of bad buzz as its release date approaches. Last year, it was TriStar's Godzilla; this year's whipping boy has been Warner Bros.'s Wild Wild West, which arrives on screens in time for the July 4th weekend amid a flurry of talk of budget overruns and poor insider screenings. The good news: the adaptation of the 1960s television series is far from the excrutiating embarrassment the studio had last year with the similarly-conceived The Avengers. The bad news: that fact doesn't necessarily make this shockingly flat comedy-adventure much better a movie.

The parts certainly appeared to be in place. Independence Day box office king Will Smith and another consistently entertaining star, Kevin Kline, team up as 19th century U.S. government agents James West and Artemus Gordon, respectively, for Smith's Men in Black director, Barry Sonnenfeld. Providing the villainy as Arliss Loveless, the wheelchair-bound, arachnid-obsessed mad genius determined to seize control of the country, is no less than multiple Oscar nominee Kenneth Branagh. And as a final dash of spice, Salma Hayek is on hand to lend her sexy screen presence as lingerie-clad saloon entertainer Rita Escobar.

Oddly enough, like a botched chemical equation, these seemingly perfect ingredients combine into a fizzle. Together, live wires Smith and Kline should combust in theory. But while they do have a couple of moments of spirited repartee, their overall lukewarm rapport won't make anyone forget Smith's sterling bond with Tommy Lee Jones in MiB. In fact, despite his ever-magnetic screen presence, Smith is an ill fit for the part of West. He is a versatile performer able to adequately tackle both drama and comedy, but his limits are tested as a largely deadpan tough guy. Not helping matters for him or Kline are the lame one-liners foisted upon them by the four credited writers (none of whom are worth mentioning here by name). For example, following the disposal of a blade-wielding villain, West not-so-wisely cracks, "No more Mr. Knife Guy."

The other two above-the-title stars don't fare much better. The casting of Shakespearean Branagh as a legless baddie should be a hoot, but he, like Sean Connery in The Avengers, strains too hard to be outrageously over-the-top that he drains the character of any sense of fun. Hayek's bubbly playfulness could have compensated--that is, if she had anything remotely resembling an actual character to play. In her scant screen time, Hayek is called on to lavish compliments on either Gordon or (especially) West, model revealing outfits, and flash her buttocks. What a progressive role for a woman.

Sonnenfeld was obviously too busy paying attention to Wild Wild West's technical aspects to notice what was going on with his actors. The digital effects used to depict Loveless's signature machine of destruction, the Tarantula, are spectacular and blend seamlessly with the real-life footage. Bo Welch's production design imaginatively blends period Western touches with more modern innovation, particularly in West and Gordon's specially-equipped train car, the Wanderer. As lackluster as many of the lines get, other details in the production keep the film watchable.

In the end, that's all Wild Wild West is--watchable; not necessarily awful, yet certainly not good, either. But mere watchability isn't exactly what moviegoers are looking for when buying a ticket for Wild Wild West; they want some plain old summer movie fun and excitement. Unfortunately, Smith isn't the man to give it to them--at least not this summer.
V I D E O
Outside Ozona (R)

BUY on Amazon: Poster! | DVD! | VHS!
A fired circus clown (Kevin Pollak) and his former stripper wife (Penelope Ann Miller). A truck driver (Robert Forster) piloting a tanker of hydrogen. A Native American woman (Kateri Walker) taking her ill grandmother (Lois Red Elk) for one final road trip. Two bickering sisters (Beth Ann Styne and a criminally underused Sherilyn Fenn) on their way to their father's funeral. A man (David Paymer) whose car breaks down in the middle of nowhere. A serial killer of women on the loose. Naturally--especially given they all happen to be listening to the same radio station--these characters will converge (yes) just outside Ozona, Texas on this one fateful night. The manner of convergence as cooked up by writer-director J.S. Cardone, however, is so contrived and credibility-straining that it hardly satisfies. Nonetheless, there are some things to be savored along its plotless but harmless way, namely the likable performances, led by Forster's touching work as the lonely trucker. (Columbia TriStar Home Video)
Save up to 60% on Movie Tickets and Concessions | Dealflicks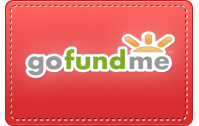 M O V I E S
The General's Daughter (R)

BUY on Amazon: Poster! | DVD! | VHS! | Soundtrack! | Novel! | Book on Tape! | Save up to 60% on Movie Tickets & Concessions
It appears that the "in" thing for directors of popcorn fluff to do these days is tackle projects of greater weight--witness Ace Ventura helmer Tom Shadyac's Patch Adams and While You Were Sleeping director Jon Turtletaub's Instinct. Yet while those films proved--all too painfully--the limits of their respective directors' skills, Con Air director Simon West respectably stretches beyond slam-bang action theatrics with the largely absorbing mystery thriller The General's Daughter.

However, West is not completely immune to regressing to his commercial-bred bag of tricks. That's not necessarily a bad thing; in fact, West channels that energy into some effective sequences. The quick edits during a big fight scene between Army investigator Paul Brenner (John Travolta) and a weapons-trading baddie are initially distracting, but they do succeed in ratcheting up the tension level. The frenetic visual style works even more effectively in a harrowing rape scene, where the cuts keep the onscreen happenings from being overly graphic and exploitative, all the while still jangling the audience's nerves.

What does become problematic, though, is West's insistence on pleasing the audience in the broadest terms. The story, based on the best selling novel by Nelson DeMille, revolves the brutal murder of the title character, Army captain Elisabeth Campbell (Leslie Stefanson), an Army captain; brought in to solve the crime is Brenner and rape investigator Sarah Sunhill (Madeleine Stowe). It soon becomes clear that the two have stumbled onto something bigger, and must (as the tagline goes) "go behind the lies" to find the truth. Complex issues of honor, military code, and loyalty are brought up along the way, and they are all fairly intelligently handled--that is, until the underwhelming end. A big explosion at the climax serves no real purpose other than to inflate the budget and sate audiences hungry for pyrotechnics. The film rebounds with a thought-provoking coda, but instead of leaving audiences with something to chew on, West spoils the mood with an arbitrary (perhaps test screening-mandated?) closing text card that divulges the ultimate fate of one key character. As if not knowing when to quit, he ruins things further with rolling the end credits over a pointless shot of another character literally driving off into the sunset.

Nonetheless, these missteps do not fatally dilute The General's Daughter's effectiveness. While Christopher Bertolini and William Goldman's script takes some interesting twists and turns, what keeps the film gripping are the actors. Apparently learning a page from his Con Air producer, Jerry Bruckheimer, whose instincts at casting are rarely less than keen, West's actors are a perfect fit for their roles. Travolta is ideally cast as the alternately goofy and no-nonsense yet always on-target Brenner; Stowe, exuding her usual air of intelligence, works well off of him. James Woods is in his element as Elisabeth's shady and slimy mentor; just as intimidating, if not more, is Clarence Williams III as a colonel loyal to the general (James Cromwell, carving out a nice post-Babe career as an all-purpose character actor).

Although it has more dramatic heft than a Con Air, The General's Daughter is a fairly comfortable step for West; in the end, it's still unmistakably a Hollywood entertainment, which kept his wrong turns from being ruinous ones. Nonetheless, it is an important step for him, one that shows that he has a grasp on substance as well as style--and, as such, making him a filmmaker to keep an eye on.
Tarzan (G)

BUY on Amazon: Poster! | DVD! | VHS! | Soundtrack! | Movie Book! | Sheet Music! | Broadway Album! | Broadway Book! | Broadway Sheet Music! | Save up to 60% on Movie Tickets & Concessions
If there were anything in terms of the movie world as certain as death and taxes are in terms of life in general, it's the iron-clad formula for Disney animated features. Tune-heavy musicals ready to be adapted for the Broadway stage, with comic relief broad enough to appeal to wee ones and grown-ups alike and happy endings calibrated for maximum crowdpleasing, The Formula has been sturdy and reliable enough to be worked year after year, like clockwork, to satisfying effect.

Though last year's Mulan put their animation grosses back on the upswing, box office for Disney animated features had been in steadily decline since The Lion King's high-water mark in 1994. Factor in the recent raising of the animation ante by DreamWorks's sumptuous epic The Prince of Egypt and to be further elevated, if buzz is to be believed, by the forthcoming The Iron Giant from Warner Bros., that Disney formula--as tried-and-true as it is--is looking ripe for reinvention. And that's what the Mouse has done with Tarzan, a highly enjoyable adventure that takes risky devations from The Formula--and, for the most part, succeeds.

As can be gleaned from the title, this 37th full-length Disney animated feature is based on Edgar Rice Burroughs's legendary man of the apes (voiced as a child by Alex D. Linz, as an adult by Tony Goldwyn), who was raised by a family of gorillas after his parents were killed when he was an infant. Directors Kevin Lima and Chris Buck memorably cover the backstory--the arrival and settling of Tarzan's parents in the African jungle, their death at the hands (paws?) of a vicious leopard, Tarzan's adoption by gorilla matriarch Kala (Glenn Close)--with an efficient and stunningly animated prologue scored to the rhythmic Phil Collins-penned and -performed tune "Two Worlds." The song effectively conveys the primary theme of the film: that of Tarzan being caught between the world of gorillas and that of humans, a conflict that comes to the forefront when a human expedition team, including the beguiling Jane (Minnie Driver, extremely well-cast), arrives in the jungle.

"Two Worlds" is one of five tunes heard during the course of Tarzan, but, unlike nearly all of Disney's animated output, the film is not a musical. It was a daring move, but it was a wise one. Collins's songs function well as an underscore (in terms of music and in terms of the story's themes), and in this story, to have the characters burst into spontaneous song would have simply felt odd--not to mention have been a distraction.

And that's exactly what the film's sole production number, the clumsily integrated "Trashin' the Camp," is--a needless distraction that stands at odds with the rest of the film. The song is a showcase for Tarzan's ape best friend Terk, who is voiced by Broadway's most famous fan, Rosie O'Donnell. As has been widely reported, O'Donnell agreed to do the film only if she were given a song to perform. While her involvement gives Tarzan some negligible marquee name value, it wasn't worth the expense to the film as piece; it not only is out of place, it also stops the film dead in its tracks. Even worse, the number, which (as the song's title implies) has Terk and her pals destroying the humans' camp, is, quite simply, not much fun.

The same can be said for Terk and her elephant pal Tantor (Wayne Knight), the designated comic relief of the film. Plainly said, they just aren't very funny; their phoned-in small guy/big oaf routine is a poor man's imitation of The Lion King's classic comic team of Timon and Pumbaa. I cannot think of any good reason for there to be any comic relief in Tarzan other than to make a safe concession to The Formula. Surely Lima, Buck, and screenwriters Tab Murphy, Bob Tzudiker, and Noni White could have seen that there is enough situational comedy built into the story, as clearly evidenced by the hilariously, adorably awkward first meeting between Tarzan and Jane and the refined Jane's clumsiness in the wild forest.

The forest is indeed wild--and wonderfully alive--in the hands of Lima and Buck, for Tarzan signals another advancement for Disney in the visual arts. Tarzan is by far the most inventive Disney effort in terms of animation; the aforementioned opening is a wonder in and out of context, and with none of the restrictions present in the flesh-and-blood world, the exhilarating abandon of Tarzan's vineswinging can truly be captured in its high-flying glory. Because of the interspecies language divide, Tarzan is highly dependent on facial expressions, which the animation crew has refined to an even greater level of precision than previously seen in Disney films.

I wouldn't rank Tarzan among the very best of the recent Disney animation crop, but for all its shortcomings, it is still family entertainment of the highest order, with great appeal to both kids and adults. It also represents a crucial turning point for the Mouse's animation house: a brave step away from The Formula and toward a new, more varied direction for the new millennium.
In Brief
Desert Blue (R)

BUY on Amazon: Poster! | DVD! | VHS! | Soundtrack! | Save up to 60% on Movie Tickets & Concessions
The splash made by writer-director Morgan J. Freeman's first film, 1997's Sundance award-winning Hurricane Streets, is unlikely to be duplicated by his unimpressive sophomore effort, which strains itself in trying to be relentlessly offbeat. Kate Hudson plays Skye, a self-absorbed young TV actress who, along with her roadside-attraction-loving father (John Heard), is detained in the small California desert town of Baxter in the wake of a chemical contamination scare. The uptight Skye is forced to interact with the eccentric local teen population and, of course, gradually warms up to them, especially a likable guy named Blue (Brendan Sexton III). Get it? Blue Skye! That should give one an idea of how preciously quirky everything--from the games of orange baseball to "the world's largest ice cream cone"--in Desert Blue is. There are some colorful characters here, namely Christina Ricci's bomb-happy sheriff's daughter, but that doesn't include the boring Blue and Skye, who, sadly, dominate the screen time.
Telling You (R)

BUY on Amazon: Poster! | DVD! | VHS!
Making a brief stop in a handful of theatres before it hits video shelves on July 20 is this low-key comedy-drama centering two recent college graduates (Dash Mihok and Peter Facinelli) who work at a Long Island pizza place. There's not much of a plot in this first effort from co-writer/director Robert DeFranco (who also has a small role), and in the early going it's hard to tell if there's a point to the whole exercise; too often the film gets stuck in marginally amusing scenes of friends sitting around and talking. Ever so slowly, as the focus closes in on the likable Mihok's character and his concerns over his present, his future, and past roads not taken, the film reveals itself to be an engaging, if slight, portrait of post-collegiate angst. The large ensemble runs the gamut of young Hollywood talent, from Matthew Lillard and Jennie Garth to Can't Hardly Wait co-stars Facinelli and Jennifer Love Hewitt, and all are effectively cast (even Hewitt, who is a snug fit as a chirpy chatterbox obsessed with Facinelli). One just wishes that DeFranco and co-writer Mark Palmieri had given their script a tightening once-over before going before the cameras.
V I D E O
Dancing at Lughnasa (PG)

BUY on Amazon: Poster! | DVD! | VHS! | Soundtrack! | Screenplay! | Play!
Just like his last film, Inventing the Abbotts, Pat O'Connor's adaptation of Brian Friel's celebrated stage play about five sisters (Meryl Streep, Catherine McCormack, Kathy Burke, Sophie Thompson, and Brid Brennan) and one life-changing summer in 1930s Ireland is soapy melodrama masquerading as high art. While this more earnest effort lacks Abbotts's shamelessly sudsy kick, it does boast an array of terrific performances, not so surprisingly led by Streep's turn as the naggy eldest sister. However, the abrupt, anticlimax of an ending is less than satisfying on any level. (Columbia TriStar Home Video)
Under Pressure (R)

BUY on Amazon: Poster! | DVD! | VHS!
He may have changed his to "Charles," but the downward career slide of the the former "Charlie" Sheen continues with this unintentionally funny thriller, which premiered on HBO. In this generic (and generically titled) entry in the dying "-from-hell" thriller subgenre, Sheen attempts to stretch, with laughably overwrought results, as a hero fireman who is really not so heroic at all--in fact, he's a raging psycho who wants to kill the family next door. Mare Winningham, a long way from her Oscar-nominated role in Georgia, plays the focal neighbor, and she maintains her dignity as well as she could, given the circumstances--which are every bit as ridiculous as they sound. (Columbia TriStar Home Video)
Save up to 60% on Movie Tickets and Concessions | Dealflicks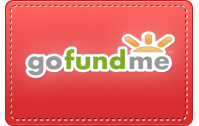 ---
We are a participant in the Amazon Services LLC Associates Program, an affiliate advertising program designed to provide a means for us to earn fees by linking to Amazon.com and affiliated sites
The Movie Report Archive/© Michael Dequina
All images and multimedia files are copyright their respective copyright holders and no rights are given or implied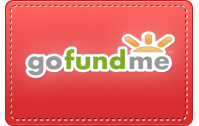 Please keep The Movie Report/
Mr. Brown's Movie Site alive
by generously submitting a PayPal donation.