Archive
April 2014
Volume 2
#764 - 765
April 18, 2014 - April 25, 2014
all movies are graded out of four stars (
)
We are a participant in the Amazon Services LLC Associates Program, an affiliate advertising program designed to provide a means for us to earn fees by linking to Amazon.com and affiliated sites.
M O V I E S
In Brief
Brick Mansions (PG-13)

BUY on Amazon: Poster! | DVD! | Blu-ray! | Soundtrack!
Even considering how Hollywood is always eager to remake a foreign language success, the idea of an American version of the 2004 French action thriller District 13 (Banlieue 13) always seemed a bit foolish. After all, the key to that film's appeal in its native country and its cult fandom in the U.S. is directly and almost completely tied to the particular abilities of its two stars, David Belle and Cyril Raffaelli. Respectively the founder and a most skilled practitioner of the wall-climbing, roof-jumping urban athletic artform known as parkour, their gravity-defying feats in the action sequences energized and made distinctive what was otherwise a stock scenario of a forced-together mismatched pair battling baddies in a dystopian future setting. To the credit of director Camille Delamarre, he has retained Belle for the English language remake, and the returning star delivers accordingly. Belle proves to neither have aged in appearance nor general physicality in the last decade, nimbly navigating the walls, roofs, and other surfaces of a derelict, dystopian Detroit in a more elaborate and explosive opening chase sequence than in the original film. Unfortunately, it's all downhill from there. This isn't an issue a script faithfulness, for the ever-ubiquitous Luc Besson, who co-wrote the original, does the same here (with regular collaborator Robert Mark Kamen), and geographical shift from Paris to Detroit aside, this film unfolds almost beat-for-beat identically. To prevent a drug lord (RZA) from using a stolen neutron bomb, an undercover cop (Paul Walker) teams with a convict (Belle) to infiltrate the brick mansions of the title, a run-down, crime-ridden housing project community walled off from the rest of the city. There are some Hollywood-ized adjustments, for better or worse but mostly inconsequential: as in the original, the crime boss holds a loved one of the Belle's prisoner, but here it's his girlfriend (Catalina Denis) rather than his sister; Besson makes the already half-hearted sociopolitical commentary more nail-on-the-head overt; and, in a move that does work, RZA's take on the crime boss is a far more refined and classy figure unlike the original's more conventionally thuggish type. But a major ingredient of the original film's parkour-powered stunts was the "tag team" element of Belle and Raffaelli displaying their abilities in tandem as well as apart. Needless to say, with Walker, that element is lost, in its place a fair amount of what the late Fast and the Furious franchise star was best known for: fast driving, which doesn't always fit so well with the close quarters required for Belle's feats and fights, not to mention a concept-confined setting. What's left is the basic--in ever sense--scenario told much like it was back in '04, which gradually fizzles out in anticlimactic fashion here much like it did a decade ago, with Belle's balletic badassery and RZA's amusingly eccentric criminal cooking connoisseur only going so far to enliven an underwhelming whole.
From the Rough (PG-13)

BUY on Amazon: Poster! | DVD! | Blu-ray!
Golf isn't the most common of sports to be given the cinematic treatment, and it's even less common to filmically focus on a golf coach. On top of that, it's rarer still to focus on a female sports coach, much less one coaching a male team--and for said female coach to be African-American is almost unheard of. So the real life story of Dr. Catana Starks, pioneering coach of the men's golf team at Tennessee State University, is all the more worthy to be brought to the big screen, and director Pierre Bagley casts a most worthy portrayer in Taraji P. Henson. After reliably delivering solid performances across television, film, and live stage in roles large and small over the years, Henson expectedly gives her all in this overdue feature starring showcase, completely embodying not only Starks's no-nonsense winning spirit and focus but emotional empathy. Henson's performance goes a long way toward selling the uniqueness and importance of Starks and her story--which Bagley and co-screenwriter Michael A. Critelli almost appear determined to flatten out in the most cookie-cutter-familiar way possible. Conventional underdog sports movie tropes aren't necessarily a bad thing, especially if they're executed with some cleverness and/or energy, but neither are on display as Starks pulls together her mismatched squad of recruits from around the globe into a championship team. From an Ebonics-spouting would-be hip-hopper of Korean descent (Justin Chon) to an Aussie golf nerd (Paul Hodge) to a bitter Algerian-by-way-of-Paris (Ben Youcef) to a promising African-American player (Robert Bailey Jr.) with confidence issues, none of the players are developed beyond those single notes, the one exception perhaps being a British street kid (Tom Felton) with a heart of gold, whose added dimension is being saddled with the film's token romance angle, with a sweet, smart swimmer (LeToya Luckett) on the track to med school. Felton and Luckett do create a charming warmth together despite having virtually nothing to work with, and the more veteran supporting players' roles are similarly malnourished, with Henry Simmons trapped in the stock villain role of the university's disapproving athletic director; and the late, great Michael Clarke Duncan in the even more thankless part of a voice-of-reason janitor. Much of this could be handwaved, if not forgiven, if the golf scenes were involving, but on those basic sports movie terms the film falls short, with very little action on the links, and the obligatory Big Game sequence being a most listless, sputtering anti-climax. However unremarkable the execution, the film--or, more accurately, Henson's performance--did make me want to read more on Starks and her illustrious, barrier-breaking career, which I suppose counts as some measure of success. But the further investigation just reinforced that this film was one hugely missed opportunity to make a distinctive and powerful cinematic tribute to a most distinctive and powerful figure in sports history.
Locke (R)

BUY on Amazon: Poster! | DVD! | Blu-ray!
It's a tired exaggeration to say that one would watch a certain actor read the phone book, but with his tour de force, literally one-man show in Locke, Tom Hardy makes a very compelling case that he could indeed make a spoken word interpretation of the white pages absolutely riveting viewing. It does, however, take a little while to settle into writer/director Steven Knight's spartan scenario which has Hardy as the title character talking on the phone while driving his car for about 85 minutes that progress in uninterrupted real time. But once the particulars are established--married construction foreman Ivan Locke has to juggle both pressing professional and, most of all, personal crises as he makes a long road trip to be at the birth of his child from a one-night stand--Knight wisely lets Hardy largely take over, with his expertly calibrated shifts and nuances in his face, eyes, and voice painting a vivid and fascinating character study of a man clearly at the end of his rope doing all he can to put up a veneer of cool control and hopefully end up doing the right thing for everyone. This isn't to say that Knight just sits back in cruise control; far from it, as he supports his lead's bravura star turn in less flashy but no less essential ways, from keeping the constricted space visually interesting to coaxing effective voice performances from the likes of Ruth Wilson and Andrew Scott as Locke's conversation partners. But Locke could easily be titled Hardy, for the star makes the most of this unique challenge and showcase, not only confirming the immense talent, presence, and promise he has already displayed in his career, but making one even more eager to see what he does next.
The Other Woman (PG-13)

BUY on Amazon: Poster! | DVD! | Blu-ray!
When a wife (Leslie Mann) finds out her husband (Nicolaj Coster-Waldau) is cheating on her, she doesn't just get mad, she befriends the mistress (Cameron Diaz) and his other mistress (Kate Upton) to get even. Such a premise has "chick flick revenge fantasy" written all over it, but this lighthearted change of pace for director Nick Cassavetes has appeal to both genders, largely due to the immense and too-often undersung comic gifts of Mann. Diaz may be the top-billed marquee draw, but Mann is the one who practically makes the picture, winning most of the laughs with her expert timing, quirky delivery, and general go-for-broke abandon. That said, Diaz definitely does her part, for she ably plays the straight woman foil to Mann while also sneaking in some choice bits of physical comedy. In her first substantial film role, supermodel Upton isn't called on to do too much more than look ravishing and hold her own while the other two do the heavy lifting, and she fulfills that modest requirement as well as the more critical one to establish a believable rapport of sisterhood with her more seasoned co-stars. Together they make a fun and appealing trio, and those qualities thus extend to the entertaining picture as a whole.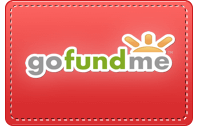 M O V I E S
In Brief
2 States

BUY on Amazon: Poster! | DVD! | Blu-ray! | Soundtrack! | Novel!
Krish (Arjun Kapoor), young Punjabi man from Delhi, and Ananya (Alia Bhatt), a young Tamilian woman from Chennai, meet and fall in love as university students, but standing in their planned path to happy ever after holy matrimony is no small obstacle: their respective parents, who are less than welcome to the idea of their children bringing someone from the opposite side of the country and a contrasting culture into the family. This is hardly an alien scenario in the world of Bollywood, where this set-up would then likely follow with an elopement or, even more commonly, a forced marriage for the girl with a grand, climactic, uber-dramatic wedding interruptus. But in this adaptation of the semi-autobiographical novel of the same name by Chetan Bhagat (whose other books have been adapted as critical and popular fave films 3 Idiots and Kai Po Che, as well as largely forgotten Hello), first time director/co-screenwriter (with Hussain Dalal) Abhishek Varman shows early on that he's not interested in retracing time-tested storytelling steps but traversing the traditional path in a more unique and thus modern style. Krish and Ananya have an oh-so-movie Meet Cute in (yes) a cafeteria lunch line, but theirs is no insta-romance. There might be an initial attraction, but the time is taken to trace them getting to know each other as friends and then gradually falling in love (though, as is usually the case in both reel and real life, not at equal speeds); and Varman, in an unusually modern-minded move for an Indian film, treats the sexual aspect of Krish and Ananya's relationship candidly and--as it should be treated, especially as their relationship grows into a long term one over a few years--ultimately rather casually.

When the less than harmonious first meeting occurs between their families at graduation, neither Krish nor Ananya fall into a frenzied, impulsive, hyper-emotional panic; instead, they try to come up with a way to overturn their mutual disapproval. The comedy that ensues as each tries to win over their prospective in-laws does bear more than a whiff of Meet the Parents, but the film never resorts to overly broad gags, instead opting for more real and effective humor more firmly grounded in personalities than slapstick silliness. Bhagat and Varman also go an extra, realistic step beyond even this, in that just as important as parents accepting the new possible son- or daughter-in-law are the sets of parents (at the very least) respectfully tolerating each other--and this is where the richest dramatic and comedic material is mined, with Amrita Singh especially being a standout as Krish's shamelessly snooty mother. This dimension would not work if the young couple bringing those two worlds and worldviews together didn't click, and Kapoor and Bhatt impress together and apart. They make a captivating couple, not just for their romantic and sensual spark, but the palpable comfort they have with each other, and that sense of ease extends to their individual performances. Kapoor, in his first traditional romantic lead after thus far only playing edgy types in sometimes even edgier films, seamlessly slides into a more mild-mannered everyman role, and he's never appeared more natural in the requisite dance sequences. (Having a reliably melodious Shankar-Ehsaan-Loy song score to perform to certainly helps.) Even better is Bhatt, who after her own turn to gritty material with the thriller Highway earlier in the year, lights up the screen with sweetness, smarts, and strength; of the three neophyte actors launched by writer-director Karan Johar in 2012's Student of the Year, she's proving to be the bona fide movie star in the bunch. Speaking of Johar, who gets a producer credit here, 2 States may more than recall the theme and tag line of his all-star 2001 blockbuster Kabhi Khushi Kabhie Gham...--"It's all about loving your parents"--but it feels like the next evolution of such earnestly old-fashioned family-oriented melodramas, respecting the classic traditions and ideals while infusing them with more contemporary and therefore real world-relevant and relatable sensibilities.
Vanishing Pearls: The Oystermen of Pointe à la Hache

BUY on Amazon: Poster! | DVD! | Blu-ray!
With the near-instant headline turnover speed of the news media cycle this day and age, the British Petroleum oil spill in the Gulf of Mexico in 2010 is beyond ancient history to most people. But four years on, not only are those who were directly affected still suffering, but they are perhaps even worse off than they were when disaster first struck. Nailah Jefferson's documentary feature powerfully shines a much-needed and -deserved spotlight on one specific local Louisiana community's ever-intensifying economic struggles to survive, and a generations-old culture thus on the verge of extinction: that of the largely African-American oyster fishermen of Pointe à la Hache. Through stock footage, snazzy infographics, and interviews with the fisherman as well as scientific experts and the government-appointed officials entrusted with the task of offering recovery aid to those affected, Jefferson paints an at once brisk, vividly detailed, and altogether compelling portrait of how a domino effect situation (d)evolves from being naturally uncontrollable to being willfully perpetuated. First the spill happens, and with it all the attendant damage to the aquatic wildlife, thus adversely affecting what fishermen are able to catch; then, whether through ignorance or sloppiness or just plain laziness, the tactics used to cleanse the spilled oil turn out to likely only be a flimsy surface "solution" to the severe damage to the ecosystem; and, finally, all the loud initial promises of generous financial aid to get the local fishing businesses back on their feet are delayed if not completely swallowed up by bureaucratic bullshit--which continues to this day. Jefferson never makes any secret as to where her sympathies lie, but she does allow said bureaucrats (including, most notably, lawyer Kenneth Feinberg, the administrator of BP's aid fund) ample time to speak for their perspective. However, their verbal dodging and unapologetically stone-cold cool make it difficult to not feel all the more for the fishermen and their families as not only their way of life but their very blood heritage die out along with the rapidly diminishing shellfish reserves.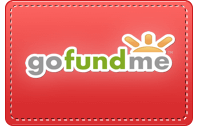 ---
We are a participant in the Amazon Services LLC Associates Program, an affiliate advertising program designed to provide a means for us to earn fees by linking to Amazon.com and affiliated sites
The Movie Report Archive/© Michael Dequina
All images and multimedia files are copyright their respective copyright holders and no rights are given or implied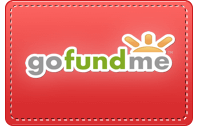 Please keep The Movie Report/
Mr. Brown's Movie Site alive
by generously submitting a PayPal donation.