Archive
November 2013
Volume 2
#744 - 745
November 22, 2013 - November 29, 2013
all movies are graded out of four stars (
)
We are a participant in the Amazon Services LLC Associates Program, an affiliate advertising program designed to provide a means for us to earn fees by linking to Amazon.com and affiliated sites.
M O V I E S
Black Nativity (PG)

BUY on Amazon: Poster! | DVD! | Blu-ray! | Soundtrack! | Play! | Save up to 60% on Movie Tickets & Concessions
I hate making reductive comparisons, most especially in relation to so-labeled urban films, for the mainstream movie media too often lazily and ignorantly resorts to them. (Read, or better yet don't, for instance, any mixed-to-negative review of The Best Man Holiday to vividly illustrate my point.) That said, watching Kasi Lemmons's movie musical inspired by the Langston Hughes holiday perennial play Black Nativity couldn't help but reinforce what I feel is Tyler Perry's one key miscalculation in nearly all of his very loose film adaptations of his stage plays: the consistent choice to remove the song numbers. Not for nothing did he first build his fervent audience on the stage and that his theater work still generally works a lot better than his work in other media (though he has shown growth): his plot lines and characters all generally operate in the realm of archetype, but once voices are raised in soaring, rafter-raising melodies, the broad narrative strokes are suddenly, powerfully infused with palpable, urgent emotion and genuine, relatable soul.

How does this relate to Black Nativity exactly? Lemmons adapts that approach quite effectively in a cinematic context for her take on the Hughes play, which in its original form for the stage is exactly what the title suggests: a more gospel-infused take on the Nativity story, and less of a set-in-stone libretto than a general guiding framework for any director and performance troupe to express their own individual creativity. Lemmons takes both principles to heart, crafting her own original story to contextualize an in-narrative production of Black Nativity--an original story that also falls within the traditional modern gospel play mold of being fairly simple and more than a little on-the-nose. When her financial struggles become too much to bear, a single mom (Jennifer Hudson) in DC sends her teenage son (Jacob Latimore) to live with her estranged parents, a preacher (Forest Whitaker) and his prototypical church lady wife (Angela Bassett), in Harlem for the holiday season.

On that most basic level, this isn't anything new, a hugs 'n healing holiday heartwarmer for the whole family. And while this is handily her most generally accessible film to date, Lemmons affirms her maverick status by boldly, unapologetically embracing the undiluted gospel play spirit on the screen in a way never quite fully done before, and from early on the results touch an intangible nerve the way any movie musical uniquely should. Hudson's farewell to Latimore is a key emotional moment on its face, but it's taken to a new level of weight with the heartbreaking ballad (one of a number of original compositions by Raphael Saadiq, in collaboration with Lemmons), and the rest of the film follows suit. Whether they be quieter moments like a gorgeously harmonized duet-across-distance between Hudson and Bassett or more elaborate pieces like a full-blown Nativity play production number (fronted by Mary J. Blige) that beautifully incorporates one of Hughes's major stage hallmarks--dance--or my personal favorite number, the at once contemporary and classic "Hush Child (Get You Through This Silent Night)," performed by Hudson, Latimore, and Grace Gibson and Luke James (as the modern day Mary and Joseph avatars), even the must programmatic of scenes and plot points are taken to an elevated plane by the passion of and in the music.

But like its genre counterparts on the stage, the film remains decidedly earthbound when it is not literally singing. Thankfully the presence and abilities of solid actors such as Whitaker (who reveals a stunningly smooth singing voice), Bassett, Hudson, and promising newcomer Latimore lend the proceedings some real grounding even when Lemmons's script falls into more contrived, conventional, and/or melodramatic trappings, particularly in its overblown non-sung climax of uber-dramatic reveals and confrontations. But for all the bluster of those moments, what drowns them out and lingers more strongly in the memory and heart is, as it should be, the sweet, celebratory sensation of song.
In Brief
Homefront (R)

BUY on Amazon: Poster! | DVD! | Blu-ray! | Novel! | Audiobook! | Save up to 60% on Movie Tickets & Concessions
Given his genuine (if not exactly wide-ranging) acting chops beyond merely kicking ass, it's a bit disappointing that one must assess most of the starring oeuvre of Jason Statham in less discerning terms of formula genre programmers--but there's something to be said for one of those entertainers that goes about its by-the-numbers business with craft and style. And so it goes with this adaptation of Chuck Logan's novel, which takes a typical Statham scenario--ex-DEA agent starts anew in a small town with his young daughter, only to have his quiet life disrupted by the local drug kingpin--but screenwriter/producer Sylvester Stallone (who, of course, knows a thing or two about vehicles as these) populates these paces with some colorful characters that director Gary Fleder smartly casts with solid actors ready to get down and dirty and play: James Franco as the bad guy, Winona Ryder as his devious ex-girlfriend, Kate Bosworth as his meth head sister, Frank Grillo as a hit man. The martial arts that Statham is known for are at a minimum, but there is plenty of action to satisfy the core audience, and he is his usual charismatic self playing off of the rest of the solid cast, who, far from phoning it in, clearly relish wallowing in the grime of this world and these roles--and are the secret weapon that make this actioner a cut above the norm.
Oldboy (R)

BUY on Amazon: Poster! | DVD! | Blu-ray! | Soundtrack! | Manga (1)! | Manga (2)! | Manga (3)! | Manga (4)! | Manga (5)! | Manga (6)! | Manga (7)! | Manga (8)! | Save up to 60% on Movie Tickets & Concessions
The good news about the much-dreaded Hollywood remake of the justly celebrated 2003 Korean mystery/thriller Oldboy is that it is, story beat for story beat, more faithful than anyone could have ever initially expected. (In other words, for those who have seen the original film--yes, it goes there.) But while much of that original film's reputation comes from some plot surprises, the most unexpected takeaway from Spike Lee's new version is the realization is that mere shock value is only part, actually a small one at that, of what made Park Chan-Wook's film so disturbing and powerful. Whatever twists there are would have no impact if Park were not so clearly engaged and invested in his lead character, inexplicably held prisoner for 15 years and then even more inexplicably released, and his obsessive quest with not only revenge but an explanation--so when the finale and its revelations hit, they do so with the cathartic weight of Greek tragedy. From the jump, no such engagement is evident in Lee's film, in its place clunkiness and, to a certain degree, sloppiness. Some painfully writerly dialogue by scripter Mark Protosevich establishes the year 1993 exempifies the former; that Josh Brolin, as the lead, actually looks younger when he is freed from his two-decades-long (one of this film's few deviations from the original) captivity exemplifies the latter. But for most of the time, the film phones in the motions. Brolin, as expected, does gritty, growly, grumpy well but never digs beneath the surface; the same goes for Elizabeth Olsen as the kindly medical worker who helps him in his quest and Sharlto Copley as the mysterious mastermind behind the scheme, who both add little beyond hitting the required marks. Sadly, Lee for the most part also falls in this line. His naturally incendiary instincts could have made for an interesting and distinctive take on this story, but aside from a few visual flourishes (this is Lee, after all), particularly in flashback sequences, he also comes off as workman-like and disengaged, relying on the surface shocks of the violent action and the story turns to hold attention--which they undoubtedly do, but only on the most base level, for it's difficult to care much when all involved onscreen apparently don't either.
Save up to 60% on Movie Tickets and Concessions | Dealflicks
M O V I E S
Goliyon Ki Raasleela: Ram-Leela (A Play of Bullets: Ram-Leela)

BUY on Amazon: Poster! | DVD! | Blu-ray! | Soundtrack! | Play! | Play on CD! | Save up to 60% on Movie Tickets & Concessions
Perhaps (or, rather, make that definitely) due to the fact he works in the West-derided world of Hindi popular cinema, Sanjay Leela Bhansali is never mentioned by cinephiles as a true auteur, never mind his work, from left to right and top to bottom, bears his most distinct and unmistakable artistic imprimatur. Forget "Bollywood," for he operates on his own uniquely stylized space one can call "Bhansaliwood": costumes and art direction meticulously designed to within an inch of its life; lush, vibrant, atmospheric cinematography to capture every last detail of their ornate glory; and grandiose songs and song numbers, all the better to underscore his most distinguishing cinematic trait--epic emotions as outsized as in opera. And so it's a bit of a wonder that only now with Ram-Leela he has attempted his own take on William Shakespeare's Romeo and Juliet--and the results are just as deliciously, irresistibly over the top as one would expect and want.

The film's full official title translates as A Play of Bullets: Ram-Leela, which points up one unexpected quirk of the film: it appears to be as much inspired by Baz Luhrmann's 1996 film version as it is the Bard's play. The Verona stand-in is a village in India that seems to exist out of normal time, all deep-rooted old world tradition and period detail while more modern trappings such as mobile phones, 1950s automobiles, and, most of all, firearms are equally omnipresent--and that collision of yesterday's multi-generational legacies and today's especially quick trigger for violence makes for a quintessentially high-drama Bhansaliwood backdrop for the forbidden romance that blooms between the Romeo and Juliet of the piece, Ram (Ranveer Singh) and Leela (Deepika Padukone), who fall for each other despite their families' long-standing blood feud. Before intermission, plotwise the film progresses more or less as it does in Shakespeare: the meeting at a party, balcony scene, declarations of love, etc. But what really strikes about this take, aside from Bhansali's usual touches, is the most uncommon erotic heat between the two lovers, whose love is so often played on stage and film as something pristine and pure. That it indeed is here, but Singh and Padukone also bring to the table a crackling chemistry that makes their attraction and passion that much more raw, instinctual, and, dare I say, animal in its all-consuming intensity.

That last descriptor is fair to apply, considering the turn Bhansali takes after intermission. Not unlike in Black, his 2005 gloss on The Miracle Worker, with the act break comes a divergence from the source material, one that's considerably darker, dangerously volatile, and unexpectedly brutal, as Ram and Leela's loyalties to each other and their own selves are not simply called into question but actually shift. It's a fresh and radical spin on a well-worn story, and luckily Bhansali cast two bright lead talents more than able to tackle the challenge. While an outwardly showier performance than his career-changing turn in this past summer's masterpiece Lootera, Singh does exhibit impressive range, the role of ladykiller Ram offering him the opportunity to merge his more traditional star persona with dramatic depth. Even more impressive is Padukone, enjoying one hell of a year between this and two other huge hits, the charming rom-com Yeh Jawaani Hai Deewani and the fun comedy Chennai Express. Here she effectively channels the spirit of Bhansali's regular muse Aishwarya Rai (sidebar--we miss you on the big screen, Mrs. Bachchan!), her Leela all headstrong spunk and equally fiery feeling, and equipped with an arsenal of expressive and graceful dance moves.

And those moves are, of course, an extension of the real star of the show, Bhansali. No other filmmaker has quite perfected the use of music and lavish production numbers to advance and inform characters and story as he has, as evidenced by soundtrack of ten tunes he composed himself. Sounds run the gamut from traditional numbers (such as the late-in-film showstopper "Nagada Sang Dhol" ("Drums Beat with the Kettle Drums")) to sensual ballads to more modern rock and dance pop tunes, but each sounds and looks appropriate to their placement in the film, also thanks to the poetry of Siddharth-Garima's lyrics. Oddly enough, if anything feels somewhat off with Ram-Leela, it is that Bhansali's micromanaging command ultimately becomes too carefully studied as opposed to more messily, convincingly felt; instead of building to a climax of heart-rending, soul-screaming catharsis (which he has shown to be more than capable of pulling off; see his 2002 magnum opus Devdas), the carefully deployed twists and turns lead to a finale that is touching but not necessarily moving. Even so, this is larger-than-life movie in the best sense, a veritable feast for all senses from a truly singular cinematic voice that always demands attention and respect.
In Brief
(The Necessary Death of) Charlie Countryman (R)

BUY on Amazon: Poster! | DVD! | Blu-ray! | Save up to 60% on Movie Tickets & Concessions
A cast of recognizable faces and/or names is just one of numerous ways director Fredrik Bond attempts to enhance--or is that distract from?--this ultimately trite indie-hipster exercise in blending romance, violence, and quirk. The title character is an aimless young American (Shia LeBeouf, looking homeless-scruffy) who, at the suggestion of the ghost of his just-deceased mom (Melissa Leo), makes a trip to Bucharest, Romania. En route, he is seated next to a man who suddenly dies, and his ghost urges him to deliver a message to his daughter (Evan Rachel Wood), with whom Charlie quickly falls in love. But this being Eastern Europe, she, of course, would have a shady, possessive criminal type (Mads Mikkelsen) for an estranged husband. Mixing earnest romance, brutal violence, dollops of magical realism, and broadly crude comedy (courtesy of Rupert Grint and James Buckley as Charlie's flatmates at a hostel) seamlessly and effectively is a tall order for a screenwriter, much less a director, and the troubles begin on Matt Drake's pages, which not only shifts but drops tones (Whimsical romance? Dark comedy? Brutal crime drama? Raunchy sex-and-drugs bro-laffer?) with ADHD abruptness; the story also meanders and drags, seemingly made up as it goes along. As a director, Bond does nothing to smooth out the many rough edges, instead just falling back on his commercial- and music video-honed skills for visual flash. LeBeouf and Wood have decent chemistry, but it would have been better employed in a love story that actually convinced the viewer that it actually wants to be one.
Delivery Man (PG-13)

BUY on Amazon: Poster! | DVD! | Blu-ray! | Save up to 60% on Movie Tickets & Concessions
If you've already seen writer-director Ken Scott's 2011 Québecois comedy Starbuck, there's really no reason at all to see his 2013 American version, which takes the term "remake" to new levels of literalness and therefore complete, superfluous redundancy. The New York City setting, basketball-for-soccer substitution, and plug-in presence of Hollywood actors such as Vince Vaughn, Chris Pratt, and Cobie Smulders aside, this is, 99% of the run time, a shot-for-shot, line-for-line carbon copy, and therefore inherits the original film's numerous issues. Vaughn plays a sad sack delivery man for his father's butcher shop who suddenly has the weight of adult responsibility thrust upon him when his girlfriend (Smulders, in a thankless role) reveals that she's pregnant. This isn't his first child, however--far from it, as his spree of sperm donation when he was younger has, due to a glitch at the sperm bank, sired no less than 533 children, over a hundred of whom are pursuing legal action to uncover his true identity. Thus Vaughn uses this opportunity to act as an anonymous guardian angel of sorts to many of his spawn to prove his fatherly worth to Smulders, in the process becoming a more generous, responsible, and all around better person. That's all well and (feel-) good, but as in Scott's original, there's one glaring issue that goes curiously unaddressed: what of any of the parents (or mothers at least) who actually raised these hundreds of kids? Granted, most of them are of adult legal age now, but that not even one token set of parents or even one mother out of hundreds is ever once mentioned (especially in the case of, in one particularly maudlin and manipulative turn, a disabled child Vaughn fathered--someone had to put him in the medical facility where Vaughn first meets him) let alone seen is too large and conspicuous of an oversight, even in fluffy feel-good film land. In keeping with his apparently kinder, gentler new direction, Vaughn dials his usual live wire persona way down, leaving the comedic heavy lifting to Pratt as his wisecracking best friend/lawyer; Vaughn is still likable, but this is a change of pace that is not so much a stretch than just slumming, especially when solid performances he's given in straight drama films, however long ago they may be, still linger in the memory.
The Hunger Games: Catching Fire (PG-13)

BUY on Amazon: Poster! | DVD! | Blu-ray! | Soundtrack! | Score CD! | Novel Set! | Novel! | Audiobook! | Movie Book! | Save up to 60% on Movie Tickets & Concessions
When following up a wildly successful film or book--or, in the case of The Hunger Games, both--a blatant rehash is somewhat expected, and maybe to a certain degree is what is desired by the die hard fans. So credit is due to author Suzanne Collins and the makers of the film adaptation of the second novel in the Games series, Catching Fire, in that they manage to pull off that seemingly paradoxical feat of being both a retread yet a sufficiently original work that expands upon the established mythology. One better know said established mythology going in: although this is only the second film in the series (of a planned four total), director Francis Lawrence and screenwriters Simon Beaufoy and Michael Arndt approach this like a late-period Harry Potter installment, almost completely doing away with any newcomer-friendly catch-up exposition. After being crowned co-winners of the annual Games--in which children are randomly drawn and forced in a to-the-death battle royale--Katniss Everdeen (Jennifer Lawrence) and Peeta Mellark (Josh Hutcherson) go on a tour of the republic of Panem not so much to celebrate their victory than to serve as propaganda pawns to reinforce the iron fist of the government over the oppressed masses. But the spark ignited by Katniss's rebellion during those games has only grown, forcing the President (Donald Sutherland), with the help of a new Game Maker (Philip Seymour Hoffman), to come up with a plan to not only wipe out Katniss and any lingering inspiration for a revolution.

And that plan is to, yes, get Katniss back into the Games arena--as well as all previous victors for a very special all-star edition for the Hunger Games' 75th year, thus setting the stage for a not-quite-rehash. Again, pairs of "tributes" from each of Panem's districts are plopped into a electronically-controlled wilderness setting for the entertainment of viewing audiences (though this aspect is downplayed this time), but with the participants being previous winners, the age range now varies from younger people like Katniss and Peeta to senior citizens and all points in between. Thus are shed any of those lingering comparisons to Kinji Fukasaku's cult classic Battle Royale--though, with the adult competitors, the eclectic, eccentric mix of personalities and strategies, and the rampant talk of forming alliances in a harsh, primitive environment instead bring to mind another existing pop culture stalwart: Survivor. But this new wrinkle does infuse the familiar scenario with a fresh energy, and Francis Lawrence, a much more seasoned hand at action than the previous film's helmer Gary Ross, ups the ante with style (using IMAX cameras and their expanded visual frame to shoot the entire arena passage of the film was an especially clever and effective call). More notable is the freshness brought by the additions to the cast, most notably Hoffman as well as Jeffrey Wright, lending some gravitas as a tech expert tribute; and a live wire Jena Malone as a tribute whose fearless ferocity masks and is matched by her heart.

But as was the case with the first film, this sequel catches fire thanks to she who plays the "Girl on Fire": Jennifer Lawrence. The unwavering emotional authenticity and conviction she brings to the proceedings, no matter how fanciful or genre formula-driven they get, is truly invaluable. She even adequately sells though not completely smooths over the series' one glaring shortcoming: the half-hearted romantic triangle between Katniss, longtime best friend/love interest Gale Hawthorne (Liam Hemsworth), and "TV boyfriend" Peeta, whose feelings are, of course, not just for show; Lawrence's chemistry balance continues to be squarely tilted toward Hutcherson and not the ever-vapid Hemsworth. With the filming of two more Games already in progress, the other Lawrence, Francis (who is also directing those upcoming films), doesn't bother to resolve anything more than the most bare minimum of plot threads, leaving and introducing many cliffhanging issues right before the final fadeout, but regardless of one's fandom level, the Lawrence who is in front of and authoritatively commands the camera ensures that any viewer has some vestige of interest and investment in whatever comes next.
Save up to 60% on Movie Tickets and Concessions | Dealflicks
---
We are a participant in the Amazon Services LLC Associates Program, an affiliate advertising program designed to provide a means for us to earn fees by linking to Amazon.com and affiliated sites
The Movie Report Archive/© Michael Dequina
All images and multimedia files are copyright their respective copyright holders and no rights are given or implied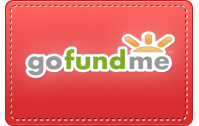 Please keep The Movie Report/
Mr. Brown's Movie Site alive
by generously submitting a PayPal donation.