Archive
October 2013
Volume 2
#739 - 740
October 18, 2013 - October 25, 2013
all movies are graded out of four stars (
)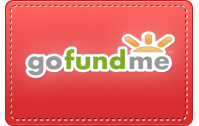 ...to The Movie Report, the free e-mail newsletter companion to TheMovieReport.com site:
(Note: If you are a current subscriber and wish to update your mailing address, e-mail me your new information.)
M O V I E S
In Brief
Subscribe to The Movie Report
Save up to 60% on Movie Tickets and Concessions | Dealflicks
M O V I E S
12 Years a Slave (R)

BUY THE: Poster! | DVD! | Blu-ray! | Soundtrack! | Book! | Audiobook! | Save up to 60% on Movie Tickets & Concessions
12 Years a Slave is not the first (and most certainly will not be the last) film to tackle the subject of America's shameful history of slavery, but it often feels like the first real one. Illustrating that point vividly and succinctly is a scene, roughly before the halfway mark, where an attempted lynching of Solomon Northup (Chiwetel Ejiofor) by some especially despicable slave handlers is interrupted by a superior--but just exactly that, interrupted, not freed. Once the would-be killers are chased away, Solomon is left alone to dangle on literal tiptoes, the camera keeping an unflinching, unwavering eye to his second-to-second struggle to maintain something close to steady balance, as intensely focused on him as all those immediately around him intensely turn a willfully oblivious eye, continuing about their business.

As shown in his previous films Hunger and Shame, such is director Steve McQueen's remote, rather clinical style, where there is no semblance of basic comfort, much less manipulative sentimentality, in evidence, only unadorned observation--all the better to register, in a manner never quite captured on film before, the raw, true horror of the inhumanity of slavery. Supporting the point and compounding the effect is the specific true story of Solomon, a free black man who finds himself captured and sold into slavery in the South. But furthermore, so does the intrinsically outside-looking-in approach that could only come from a non-American (British) director. Not only doesn't McQueen soften the harsh, cut-too-deep edges of John Ridley's script, but he grasps how the contrast with the early glimpses of his success and value as a functioning, integrated member of society points up just how needlessly, absurdly counterproductive forced servitude is beyond its shallow, ego-boosting race-based entitlement and power trips (embodied, in various degrees of condescension and/or cruelty, by slave handler/owner characters played by Benedict Cumberbatch, Paul Dano, Sarah Paulson, and, most notably, McQueen's muse Michael Fassbender).

Similarly contrasting, and rather effectively so, is that between McQueen's overall cerebral detachment and the warmth and empathy of his actors, who also bring their own fierce intelligence to the plate. Ejiofor's finely etched portrayal of Solomon is neither a passive victim nor a movie world wish-fulfillment hero but something far more complex, far more realistic, far more relatable. While he does fight back, particularly in the early going, the consequences he inevitably faces and endures force him to take--befitting the educated human being that he is--a more carefully studied, strategic approach, never not looking for any way out but also falling in line just enough to simply survive in order to see another second and with it the possibility of another chance to break free. But even as one can always see the courageous thinking going on behind Ejiofor's eyes, coming through just as powerfully is his very real fear. Similarly complicated are depictions of other slaves Solomon encounters throughout, from Adepero Oduye's young mother who understandably if too easily gives in to her personal pain and grief to, most especially, newcomer Lupita Nyong'o's devastating turn as Patsey, whose productivity in the fields and (for lack of a better word, relatively speaking of course) favored status from the Fassbender character masks her ever-consuming internal existential hell.

So committed--boldly, and perhaps for many too discomfitingly so--is McQueen to his uncompromising vision that not even the closing text cards offer much in the way of simple answers about events that follow the depicted screen time, much less anything passing for comforting words. And that is how it should be, for there should be no solace in how now, centuries down the line, the fallout and lingering issues left from this period are still very much felt--and that they may not be so blatantly obvious and thus too easy and tempting to overlook underscores how necessary McQueen's cinematic jolt to the system is.
In Brief
All Is Lost (PG-13)

BUY THE: Poster! | DVD! | Blu-ray! | Soundtrack! | Save up to 60% on Movie Tickets & Concessions
Anyone whose main (misguided) argument against Gravity is the simplicity of its conceit should then have no business praising writer-director J.C. Chandor's polar opposite follow-up to his terrifically talky Oscar nominee Margin Call. Chandor takes a basic scenario similar to Alfonso Cuarón's film and further strips it down to something so threadbare that there's nothing to grasp onto to care about. The entire film can quite literally completely be summed up as just this: Robert Redford gets lost at sea. How exactly it happens is really immaterial, as is who exactly Redford is playing; he has no character to play to speak of, much less a character name (the closing crawl calls him "Our Man") nor nary a word to speak, for his voice is only heard on an opening voiceover, a brief distress call, and--what will certainly be infamously--an utterance of an expletive. As such, one's engagement with the film is almost entirely dependent on one's pre-existing opinions of Redford. As someone who has a certain respect for his work and position in film history but no particularly strong feelings about him either way, it was difficult for this viewer to engage beyond the most base and sporadic level that one would when seeing random footage of a rough storm at sea and anonymous person being tossed in it (which happens more a few times). The technical proficiency that Chandor exhibits in staging the various elements, dangerous or otherwise, on the open sea--or, for that matter, the textbook adequacy of Redford, who can really only do so much doing little more than going through the survival motions--is all indeed lost at the service of what ultimately comes off as a polished but inert filmmaking exercise.
Carrie (R)

BUY THE: Poster! | DVD! | Blu-ray! | Soundtrack! | Novel! | Audiobook! | Save up to 60% on Movie Tickets & Concessions
The 2013 take on Stephen King's iconic hell-hath-no-fury-like-a-mousy-telekinetic-teen-scorned tale doesn't make any blatantly wrong moves, thanks in large part to director Kimberly Peirce's smart casting choices in the two lead roles. If she is perhaps too conventionally attractive to convince as a high school outcast in the most surface sense, Chloë Grace Moretz shows her genuine range playing the polar opposite of her most signature role, completely inhabiting the beat-down, broken down demeanor and physicality of a wallflower browbeaten by her peers and mother alike. As Carrie's religious fanatic nightmare of a mother, Julianne Moore personifies the key difference between Peirce's film and the enduring 1976 version by Brian De Palma: far less hysterical and more realistically lower key, all the while still maintaining the necessary undercurrent of menace. But not for nothing was the screenwriter of the 1976 version, Lawrence D. Cohen, awarded a co-screenwriter credit with Roberto Aguirre-Sacasa even though he didn't do any actual work on the script. As much as anyone involved in the new production would insist this is an adaptation of King's novel and not the De Palma film, they are essentially the same thing, just this one as solemnly underplayed as De Palma's was gleefully overstated. Thus, frankly, this version isn't nearly as much fun, which then begs that age-old remake-of-a-classic question of why even bother, even if the very capable actors do the best that they possibly can.
Subscribe to The Movie Report
Save up to 60% on Movie Tickets and Concessions | Dealflicks
---
The Movie Report Archive/© Michael Dequina
All images and multimedia files are copyright their respective copyright holders and no rights are given or implied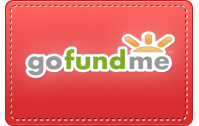 Please keep The Movie Report/
Mr. Brown's Movie Site alive
by generously submitting a PayPal donation.