Archive
September 2013
Volume 2
#735 - 736
September 20, 2013 - September 27, 2013
all movies are graded out of four stars (
)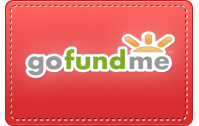 ...to The Movie Report, the free e-mail newsletter companion to TheMovieReport.com site:
(Note: If you are a current subscriber and wish to update your mailing address, e-mail me your new information.)
M O V I E S
Baggage Claim (PG-13)
.

BUY THE: Poster! | DVD! | Blu-ray! | Novel! | Audiobook! | Save up to 60% on Movie Tickets & Concessions
The romantic comedy is among the most, if not the most, formula-bound of film genres, and in a way those familiar beats are what the audience not only expects but wants; after all, playing no small part in the comfort of a good one comes in the very conventional nature of it all. But the key to one's charm largely leans on the "personality" of the piece--and to its considerable credit, David E. Talbert's screen version of his novel Baggage Claim has no personality larger and more infectiously appealing than its lead star, Paula Patton.

While she showed rom-com star potential in Jumping the Broom, Patton really comes into her own as a heroine as Montana Moore, a hopeless, hapless romantic flight attendant who, after her younger sister (Lauren London) becomes engaged, feels a most urgent determination to find her own fiancé in her long list of past boyfriends. It's a premise that could be too easily dismissed by logline as being classically contrived rom-com ridiculousness, but Patton makes it go down easily with nary a second thought. Like past rom-com royalty like Julia Roberts, Sandra Bullock, Drew Barrymore, Reese Witherspoon, and Meg Ryan, with Patton's natural effervescence comes an equally effortless goofball comic abandon, fearlessly flaunting those less than flattering foibles in pursuit of love for a laugh--yet all the while still remaining emotionally genuine and relatable, coming off as not a butt of a joke but a regular, flawed person doing her best but sometimes not going about things in the best nor most graceful way. And so it is with Patton's take on Montana--lovely, likable, at times (more than) a little desperate, not always doing the right or best thing, but in the end a good and above all emotionally real character, even if the central plot conceit is pure movie.

And given that "pure movie" hook, Talbert wisely knows that the other key to making a rom-com is to simply let go and have fun with the journey to its easily foreseen destination. A lot of the enjoyment derives from his cast, which, given the whole backtrack search for Mr. Right, is rather large, not to mention varied. Among those playing Montana's past and potentially future paramours are Boris Kodjoe, Trey Songz, Taye Diggs, and Djimon Hounsou. Then there are Montana's family and friends; in addition to London, there's Jenifer Lewis as her much-married mom, Jill Scott and Adam Brody as her closest co-workers, and Derek Luke as her neighbor/longtime best friend. That none of these actors and a number of others in less prominent parts (such as Tia Mowry, LaLa Anthony, Affion Crockett, and Terrence J) not only not get lost in the shuffle but all have their memorable moments--while still never losing focus on Montana and her mission--is a tribute to Talbert's balanced, generous, and lively writing, and how the cast is understandably energized by it. Most especially so are Diggs and Scott, obviously having a ball cutting loose in change of pace roles, the first doing an unexpectedly goofier spin on his typically debonair image, the second completely jettisoning her traditionally earthier persona and disappearing into a curve-and-cleavage-flaunting figure of flamboyant fabulousness. But the individual pieces would just remain that if it weren't for the convincing chemistry between the actors, in all their forms, from that between Patton and her leading men to her and Lewis's often tense but ultimately affectionate though love rapport to her casual comfort with Scott, Brody, London and especially Luke.

The description of Luke's character should never leave the outcome in any doubt, but beyond the colorful canvas of characters, the snap of the dialogue, and the megawatt magnetism of his leading lady, Talbert also manages to put some clever and knowing spins on formula, from one very inspired extended subversion of plot expectation to some genuine surprises in the resolution of some of the relationships. To say that the latter point is not in reference to Montana and her ultimate goal is no spoiler to even the least savvy of moviegoers, but there's so much sincere sweetness and flighty (yes, bad pun intended) fun getting to that point that Talbert, Patton, and all involved earn their old-fashioned happily ever after.
Subscribe to The Movie Report
Save up to 60% on Movie Tickets and Concessions | Dealflicks
M O V I E S
In Brief
Enough Said (PG-13)

BUY THE: Poster! | DVD! | Blu-ray! | Save up to 60% on Movie Tickets & Concessions
"For Jim," reads the dedication embedded in the closing crawl of one of the late James Gandolfini's final projects, the aptly named Enough Said, and more than just the title, that dedication reflects the entirety of writer/director Nicole Holofcener's latest: simple, quiet, unassuming, but with loads of warmth and heart. Much praise has been heaped on Gandolfini for his gentle, change of pace work as Albert, a divorced dad taking those first tentative steps in an unlikely but promising new romance, but just as much of a revelation is his leading lady, Julia Louis-Dreyfus. As Eva, a masseuse who is also a divorced parent of a teen, Louis-Dreyfus indeed shows the crack comic delivery and timing that has made her a much beloved star on television the last couple of decades, but she easily holds the big screen with a real grace and glow; it's a mystery, if not downright a shame, that she's not had a big screen lead before. She's also in a much more subdued, naturalistic mode here, all the better to etch the finer emotional details as she discovers her newest client and friend Marianne (Catherine Keener, Holofcener's go-to-gal) also happens to be Albert's ex-wife. It's a sitcom-like plot gimmick, and that rather late-coming wrinkle is more or less all there is as far as any traditional semblance of plotting. However, as with Holofcener's other films, it's really all about the characters, relationships, and the organic, sometimes uncomfortable humor and insight that emerge from them--and aiding that mission here, as in Holofcener's best efforts, is the equally organic rapport between the actors. Louis-Dreyfus has a natural friendly ease with both Keener and Toni Collette (as Eva's not so blissfully married friend), but of course the whole film doesn't click if those playing Eva and Albert don't, and much like their characters, Louis-Dreyfus and Gandolfini not only unexpectedly click, but spark. Holofcener devotes much of the screen time to Eva and Albert simply talking and getting to know one another, and she was wise to simply stay out of their way as they work her witty words, since the affection that grows between the two characters and actors--and between them and the audience, who cannot help but root for this incredibly lovable pair to work out whatever petty obstacles and dramas they come across.
Subscribe to The Movie Report
Save up to 60% on Movie Tickets and Concessions | Dealflicks
---
The Movie Report Archive/© Michael Dequina
All images and multimedia files are copyright their respective copyright holders and no rights are given or implied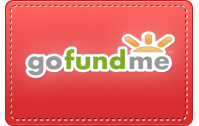 Please keep The Movie Report/
Mr. Brown's Movie Site alive
by generously submitting a PayPal donation.