Archive
June 2012
Volume 2
#673 - 674
June 22, 2012 - June 29, 2012
all movies are graded out of four stars (
)
We are a participant in the Amazon Services LLC Associates Program, an affiliate advertising program designed to provide a means for us to earn fees by linking to Amazon.com and affiliated sites.
M O V I E S
In Brief
Magic Mike (R)

BUY on Amazon: Poster! | DVD! | Blu-ray! | Soundtrack!
The 1970s version of the Warner Bros. logo appears at the top of Steven Soderbergh's male stripper saga, but despite that touch, the intrinsically provocative premise, and the maverick auteur's name at the helm, this is an oddly safe and chaste (read: forget about catching any sort of glimpse of Channing's Tatum or any other's naughty bits) film. On one hand that seems to be the aim, for Soderbergh and writer Reid Carolin zero in less on the bumping and grinding than on the brotherly bonds within a group of Tampa exotic dancers, particularly that between the star attraction of the title (Tatum) and the new recruit (Alex Pettyfer, again proving he's best used in smaller roles, not leads) he takes under his wing. As long as Soderbergh keeps it light, the film is pleasantly diverting enough, for Tatum has endearing romantic chemistry with newcomer Cody Horn (playing Pettyfer's more responsible older sister); Matthew McConaughey has a ball hamming it up and skewering his own shirtless himbo rep as the club owner/ringleader of the dancers; and while the strip routines are hardly the examples of eroticism some audiences may be hoping for (certainly not helped by most of the actors' general inability to move, much less dance, comfortably--begging the question if if everyone else was cast to make Tatum's merely serviceable skill appear that much better), Soderbergh effectively amps up the self-parodying absurdity for a chuckle or two. But a late turn for would-be weightiness is as unconvincing as it is abrupt; after playing up the cheekiness (pun intended) of the vocation for most of the run time, it's a stretch to then paint the profession as some dark, dirty cesspool from which our noble hero must escape to salvage his soul.
Ted (R)

BUY on Amazon: Poster! | DVD! | Blu-ray! | Soundtrack!
"The first motion picture from the creator of Family Guy" is no mere promotional copy for Ted; while having nothing to do with that show or any other of his hit animated series, Seth MacFarlane's feature directorial debut is so very much in line with his established comedic style: heavy on pop-culture references (including wholesale re-enactments/recreations of scenes from other works); random, often non-sequitur digressions; and brazen knocks on celebrities, it almost plays as a pilot for a potential live-action pay cable series. So one's enjoyment of this crude, raunchy tale of thirtysomething man-child John (Mark Wahlberg) and his development-arresting friendship with his magically walking/talking/cursing/pot-smoking teddy bear (voiced by MacFarlane) does indeed largely hinge on one's existing taste for the writer-director's work, for there's nothing here that will change any detractors' minds. That all said, the liberation from censor boundaries has clearly creatively energized and invigorated MacFarlane, who no longer has to maintain any semblance of basic decorum in his targets and tangents, resulting in a more stinging comic bite; and he has a most game co-conspirator in Wahlberg--who while also fearlessly diving into the taste-treacherous waters is also enormously responsible for selling the film's perhaps most shocking and most critical element: its heart. However much one may share the frustration felt by John's long-suffering girlfriend (Mila Kunis, ably playing the straightperson), Wahlberg exudes endearing core goodness, which shines through in his rapport with Kunis and in how easily, genuinely he sells John's bromance--regardless of how ludicrous it may seem on paper--with his stuffed animal BFF. The crazy gags deliver the promised laughs, but even crazier is, by the end, how much affection one feels for this most unconventional family.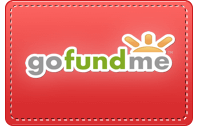 M O V I E S
In Brief
Abraham Lincoln: Vampire Hunter (R)

BUY on Amazon: Poster! | DVD! | Blu-ray! | Soundtrack! | Novel! | Book on CD!
If there's anything more radical and outrageous than the very title and concept of Abraham Lincoln: Vampire Hunter, it's how focused and committed director Timur Bekmambetov and writer Seth Grahame-Smith (adapting his own novel) are to its execution. The pair manage to strike the tricky balance of largely playing everything deadpan straight while at the same time taking the proceedings as knowingly, cheekily over the top as one would expect and hope for. It certainly helps to have a capable and unrecognizable new face in the lead, for Benjamin Walker is able to fully disappear into the legendary President's familiar avatar and his talent filling in the remaining blanks to fully sell this outlandish idea; surrounding him with capable supporting players as Mary Elizabeth Winstead (as Mary Todd Lincoln), Anthony Mackie (as Lincoln's childhood buddy/sidekick), and Dominic Cooper (as Lincoln's trainer in vampire hunting) also certainly helps. The core idea sold, the fun then lies in how Grahame-Smith and Bekmambetov take it from there, the former in how he intertwines select historical facts with fanciful undead lore and the latter in crafting gleefully over the top undead slaying sequences (that Abe sure swings a mean axe). Clearly it's not for every taste, but anyone who can see the mad, ballsy inspiration of juxtaposing an epic Union Army vs. vamps battle against an impassioned reading of the Gettysburg Address (!) will certainly eat up all manner of the unique brand of cinematic dementia this film has to offer.
The Woman in the Fifth (R)

BUY on Amazon: Poster! | DVD! | Blu-ray! | Novel!
An American writer (Ethan Hawke) moves to Paris to be closer to to his young daughter, along the way getting robbed, falling into questionable quarters and a tedious job, and indulging in a reckless affair with a woman of mystery (Kristin Scott Thomas, in a surprisingly thankless part). Mystery is one thing, and murk is another, and Pawel Pawlikowski's thriller based on Douglas Kennedy's novel unfortunately falls into the latter, unfortunately opening too many gaping holes as it piles on twists. At a run time less than 90 minutes including end credits, the film moves briskly, but perhaps too much so as too many questions are left unaddressed, much less unanswered, in its rush to a meager non-payoff.
D V D / B L U - R A Y
Agneepath (Path of Fire)
Movie:

BUY on Amazon: Poster! | DVD! | Blu-ray! | Soundtrack!
Agent Vinod
Movie:

BUY on Amazon: Poster! | DVD! | Blu-ray! | Soundtrack!
Despite a cross-generational star cast including Hrithik Roshan, Priyanka Chopra, Sanjay Dutt, Om Puri, and Rishi Kapoor, and the backing of the venerable Dharma Productions banner, Karan Malholtra's remake of the 1990 Amitabh Bachchan starrer was hardly a commercial slam dunk. After all, the original film was a notable box office flop that only gained a loyal cult following in the intervening decades, and the many deviations Malholtra and co-writer Ila Bedi Datta's screenplay took from the original ran the risk of alienating that core audience--not to mention they made the tale of a young man's (Roshan) obsessive mission of revenge against a ruthless crime boss (Dutt) that much more dark and unrelenting than the already downbeat original. But the streamlined plotting, striking cinematography by Kiran Deohans, memorable tunes by the team of Ajay-Atul, and, above all, the terrific performances of all involved made for a drama of formidable, undeniable power.

Conversely, Agent Vinod appeared like a can't miss proposition: real life It Couple Saif Ali Khan and Kareena Kapoor in a globetrotting spy actioner, produced by Ali Khan himself and directed by Sriram Raghavan, who previously, memorably collaborated with the star for 2003's thriller Ek Hasina Thi. Yet the film was one of the spring's biggest underachievers, which was probably due to the overall surprisingly sober tone, more Bourne gritty than Bond slick. The home entertainment market should be more forgiving, as Ali Khan is a suitably dapper and intense hero, and Raghavan handles the many action sequences quite capably, in one instance rather creatively.

Per Eros Entertainment's standard, anyone seeking supplemental material for Agneepath will not find it on the Blu-ray but only on the two-disc DVD edition. A selection of deleted and alternate scenes (unsubtitled, alas) includes a completely excised song number, the romantic tune "O Saiyyan". It's a lovely song and picturization--and one clearly earmarked as one of the soundtrack's breakout selections, since there is also a "making of" featurette on this specific scene--but it was a wise cut by Malholtra, considering it would've appeared very late in the film and somewhat stalled the momentum and intensity of the final stretch. Another song, the hit Katrina Kaif-starring item number "Chikni Chameli", is given its own "making of" segment; and the making of the film as a whole is covered in a succinct 25-minute documentary.

Perhaps not surprisingly, given its lackluster reception, the Agent Vinod DVD doesn't include any extras--but that doesn't mean that they don't exist, for the box directs viewers to view supplemental material on Eros Entertainment YouTube channel. While an understandable way to cut cost corners, it isn't exactly the most convenient of set-ups.

Agneepath DVD specifications: 2.35:1 anamorphic widescreen; Hindi 5.1 Surround; Hindi Dolby Surround; English and Arabic subtitles. Agent Vinod DVD specifications: 2.35:1 anamorphic widescreen; Hindi 5.1 Surround; Hindi Dolby Surround; English and Arabic subtitles. (Eros Entertainment)
Blood Money
Movie:

BUY on Amazon: Poster! | DVD! | Blu-ray!
Young, idealistic Kunal (Kunal Khemu) arrives in South Africa from India, equally wide-eyed wife (Amrita Puri) in tow, to take on a job at a diamond exporting company and indulge in the promise of a wealthy, cushy life. Such a pure, innocent heart and soul is ripe for corruption, especially in the movies, and most especially in the cutthroat business world in the movies, and first-time director Vishal S. Mahadkar doesn't stray from the expected path: Kunal is easily seduced by the sudden riches and other temptations (such as a comely co-worker), but once he gets wise to the less-than-reputable dealings of his boss (Manish Chaudhary), it may be too late to make any sort of escape, much less a clean one. So it would take distinctive style or some truly standout performances for the film to leave any sort of impression, but the overall middle-of-the-road competence of the execution, both by Mahadkar and the anonymous, low-wattage cast, makes the formula proceedings all the more nondescript and forgettable.

DVD specifications: 2.35:1 anamorphic widescreen; Hindi 5.1 Surround; Hindi Dolby Surround; English and Arabic subtitles. (Viacom 18 Motion Pictures/Viva Entertainment)
Ghost Rider: Spirit of Vengeance (PG-13)
Blu-ray 3D:

BUY on Amazon: Poster! | DVD! | Blu-ray! | Blu-ray 3D! | Soundtrack!
While Mark Neveldine and Brian Taylor's Marvel Comics superhero sequel was even less well received, both commercially and critically, than Mark Steven Johnson's financially successful but much-reviled 2007 original, that hasn't prevented Sony Pictures Home Entertainment from assembling one exceptionally comprehensive two-disc Blu-ray 3D set. Including both the 2D and 3D versions on two separate discs would be enough, perhaps even more, for most audiences, but Sony has packed both of its platters with an impressive array of extras that cover just about everything and then some about the making of the film. The centerpiece is the 6-part, 90-minute "The Path to Vengeance: Making Ghost Rider: Spirit of Vengeance," which traces the film's entire path from conception, writing, pre-production, production, post-production, and first trailer release. Exclusive to the 3D disc is "Riding Into Another Dimension," where Neveldine and Taylor discuss both the current state of 3D cinema and the specific post-production process they used for this particular film. While those features are indeed wildly informative, those who want their production details and stories with a strong dash of lively personality and irreverently humorous flair should skip directly to the "directors' expanded video commentary," which offers far more than the fairly prosaic label would suggest: while Neveldine and Taylor do verbally give their frank, sometimes profane (though their copious uses of "fuck" are all bleeped out--presumably because the film is rated PG-13), always amusing running reflections on the film, they also appear on screen from time to time, standing and pointing out (or even "interacting" with) images on screen, whether they be from the film proper or behind the scenes B-roll from the shoot, and sometimes even pause the film entirely to into depth on various sequences or show relevant interview segments from the shoot (due to this, the video commentary version runs a full 8 minutes longer than the film-only option). When the pair aren't on screen, a picture-in-picture format is often adopted with said B-roll playing simultaneously with the film proper and Neveldine and Taylor's comments. Given how much production information is packed into the the discs, it's more than a small surprise that the collection of six deleted scenes, clocking in at a little over 11 minutes total, do not come with optional Neveldine/Taylor commentary, but perhaps even their infectiously manic energy has its expiration point.

Blu-ray 3D specifications: MPEG4 MVC, 1980x1080 24psf, 16x9 2.40:1 widescreen; English, French, and Spanish DTS-HD Master Audio; Catalan 5.1 Surround; English audio descriptive track; English, Catalan, French and Spanish subtitles. (Sony Pictures Home Entertainment)
The Jerk Theory (PG-13)
Movie:

BUY on Amazon: Poster! | DVD! | Blu-ray! | Soundtrack!
After having his heartbroken once too many, a nice guy student (Josh Henderson) at a Catholic high school adopts a jerk persona in order to win girls--a tactic he comes to question when he falls for one (Jenna Dewan) who has sworn off dating jerks. Scott S. Anderson's film doesn't stray too far from typical teen rom com formula--i.e., misunderstandings that lead to melodrama; climactic heart and soul baring at a dance--and from the "romantic" standpoint, Henderson and Dewan are likable enough to make those proceedings fairly pleasant. It's in the "comedy" aspect that Anderson and co-writer Abraham Taylor go all wrong, with crude gags involving Henderson's token overweight buddy; circa-early-'90s-Saturday Night Live androgyny jokes; and the flop-sweat desperation of veteran stars Tom Arnold (as a priest/teacher at the school) and Danny Bonaduce (as himself--don't ask) all landing with a crashing thud and making the film too often an ordeal to sit through.

DVD specifications: 1.78:1 anamorphic widescreen; English 5.1 Surround; English Dolby Surround; English closed captioning. (Arc Entertainment)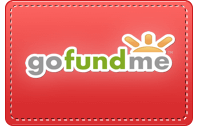 ---
We are a participant in the Amazon Services LLC Associates Program, an affiliate advertising program designed to provide a means for us to earn fees by linking to Amazon.com and affiliated sites
The Movie Report Archive/© Michael Dequina
All images and multimedia files are copyright their respective copyright holders and no rights are given or implied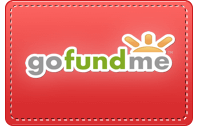 Please keep The Movie Report/
Mr. Brown's Movie Site alive
by generously submitting a PayPal donation.