#334 - 337
August 9, 2002 - August 30, 2002
all movies are graded out of four stars (
)
We are a participant in the Amazon Services LLC Associates Program, an affiliate advertising program designed to provide a means for us to earn fees by linking to Amazon.com and affiliated sites.
D V D
Dragonfly (PG-13)
Movie:
; Disc:

BUY on Amazon: Poster! | DVD! | VHS! | Soundtrack!
When your career is in crisis, the last project you should sign on for is a supernatural thriller from the Patch Adams director, of all people. But continuing his streak of mystifying choices, Kevin Costner did just that and suffered the critical and commercial consequences with Tom Shadyac's thoroughly suspense-free and predictable story in which Costner is apparently haunted by the ghost of his dead wife. On the big screen, the film seemed Lifetime-cable ready; revisited on the small screen, it doesn't even pass muster on those less-than-lofty standards.

Even the high-ups at Universal appear to be trying hard to convince themselves that the film is something special; the DVD art boasts not simply "deleted scenes," but "thrilling deleted scenes." Guess what? The box lies, and the DVD producers apparently didn't think highly of the cut scenes, either, as they are sloppily patched together one after the other on the disc. The other supplements on the disc are a rather time-wasting interview with author Betty Eadie about her own near-death experience; a standard-issue "Spotlight on Location" featurette; the de rigueur cast and crew bios and production notes; and a commentary by Shadyac, who earns points for candidly pointing out what he feels are misdirections and poor decisions on his part. The entire package--and the studio--loses points, however, for forcing the viewer to watch a trailer for The Scorpion King before the feature when the "Play Movie" option is selected.

Specifications: 2.35:1 anamorphic widescreen; English DTS; English and French 5.1 Surround; English and Spanish subtitles. (Universal Studios Home Entertainment)
Impostor (R)
Movie:
; Disc:

BUY on Amazon: Poster! | DVD! | VHS! | Short Story!
Impostor took a strange journey to the big screen. Gary Fleder's adaptation of the Philip K. Dick short story was originally conceived and shot as a 37-minute short that would serve as the centerpiece of a sci-fi anthology feature. Early footage was so enthusiastically received that Fleder was given the green light to expand it to feature-length--only to then have the finished product sit on the studio shelf for nearly two years and be met with both critical and popular shrugs when it finally was released earlier this year.

While the fizzled ending to the film's journey isn't covered here (even the film's theatrical trailer, included here, still reads "December 25," non-reflective of its final release date push to January 4), the unusual origins are chronicled on this disc. The de rigueur behind-the-scenes featurette plays like standard EPK material, but it does mention how this feature came to be while succinctly covering all the bases as far as the technical aspects of the production. Most intriguing of all is the original short, which provides an interesting comparison/contrast with the final feature. At 37 minutes, this story of an arms developer (Gary Sinise) accused of being an alien impostor, is fairly taut and suspenseful, if a bit Twilight Zone/Outer Limits in its resolution--which comes off that much more hackneyed in its ridiculously padded-out feature length form, which may be longer but is about a third as entertaining.

Specifications: 1.85:1 anamorphic widescreen; English 5.1 Surround; English and Spanish subtitles. (Dimension Home Video)
TV Sets
Friends The Complete Second Season
Disc:

BUY on Amazon: Poster! | DVD! | Soundtrack (1)! | Soundtrack (2)! | Book!
It's difficult to fathom that this sophomore season of that sitcom sextet took place some seven years ago, for its many key developments feel as if they took place just yesterday: Ross (David Schwimmer) and Rachel (Jennifer Aniston) finally hooking up; Monica's (the then-Arquette-less Courteney Cox) May-December romance with old family friend Richard (Tom Selleck); Joey (Matt LeBlanc) landing--and losing--the role of Dr. Drake Ramoray on Days of Our Lives; Joey moving out of Chandler's (Matthew Perry) apartment; Phoebe (Lisa Kudrow) meeting her half-brother (Giovanni Ribisi) for the first time; the first glimpse of Monica's overweight past in the infamous prom video.

As in the first season collection released a few months ago, there are only a few extras in this four-disc set, executive producers and series creators Marta Kauffman and David Crane, along with fellow executive producer Kevin Bright, provide informative if somewhat dry commentary on two episodes, "The One with the List," in which Ross breaks up with Julie (Lauren Tom) in order to be with Rachel; and "The One with the Prom Video," in which R 'n R finally do get together once and for all--or, rather, until their break-up the following season. The other extras are an interactive map of Monica and Rachel's apartment, which includes embedded behind-the-scenes video clips; clip montages of each Friend; clip montages of notable guest stars; and a trivia quiz that, if you answer all the questions correctly, rewards you with the never-before-seen, uncut music video for Phoebe's best-known song, "Smelly Cat." The supplements are nice but slight, but the best reason to check this set out is the chance to relive these golden TV sitcom moments in their original, unedited-for-syndication form.

Specifications: 1.33:1 full frame; English 5.0 Surround; English, French, and Spanish subtitles; English closed captioning. (Warner Home Video)
Schoolhouse Rock!
Disc:

BUY on Amazon: Poster! | DVD! | VHS! | Soundtrack! | Book!
Going through the 30th anniversary DVD edition of Schoolhouse Rock!, I came to realize that much of my basic knowledge of grammar, multiplication, science, and American history derived from watching these animated musical segments between shows on Saturday mornings--which speaks of the brilliance of the minds behind ABC's legendary, Emmy-winning series of the '70s and early '80s.

Series creators Radford Stone, George Newall, David McCall and the late Tom Yohe--not to mention primary composers Bob Dorough and Lynn Ahrens--achieved just about the impossible with these groundbreaking three-minute shorts. After all, who would've thought that the entire process of a bill becoming a law could be the basis of one of the most easily recognizable tunes of the last three decades, "I'm Just a Bill"? That and the other more famous Schoolhouse Rock! tunes, such as "Three Is a Magic Number" and "Conjunction Junction" are all here, and while they are catchy as ever, my personal preferences always leaned toward some less celebrated songs. In the Grammar Rock series, the exuberant "Interjections" always trumped "Conjunction" for me; in Multiplication Rock, I preferred the gorgeously somber "Figure Eight" over the bouncy "Three"; in the history-themed America Rock, I always found "The Preamble"--and how it made its entire title subject so easy to remember--far more effective than "I'm Just a Bill." The one place where my preference is in line with popularity is the Science Rock series, where the girl group-ish solar system song "Interplanet Janet" was clearly the cream of the crop.

The cover of Buena Vista's two-disc DVD edition boasts that it "includes every Schoolhouse Rock! song ever created," but while it comes close, that statement isn't true. Conspicuously missing (for us obsessives, that is) is the introductory song of the early '80s--and, hence, amusingly, cheesily dated--computer-themed Scooter Computer & Mr. Chips series (released on video for the first time); only the three subsequent songs in the series are included on the bonus disc. Also, while the long-lost "The Weather Show" clip is included on the bonus disc, it is not in its original form; due to some legal trouble with the killjoys at Ringling Bros., the lyrics "the greatest show on earth" had to be removed, making for some awkward and conspicuous (again, for us obsessives) edits.

Those exceptions aside, all of the songs are here, and unfortunately that means the inclusion of the economics-centered Money Rock series, which was created during a mercifully brief SHR! revival in the mid-'90s. Much like how revivals/revamps of old Saturday morning chestnuts such as Scooby-Doo and Tom and Jerry fail to recapture the magic and charm of the originals, these songs are forgettable at best. The new song created exclusively for this collection, the America Rock tune "I'm Gonna Send Your Vote to College" (about the electoral college system), is also uninspired, and this collection's relentless pimping of the song is downright annoying. It is included on disc one with all of the original tunes; it appears on disc two in 5.1 DTS or Dolby Digital (as if anyone would care). There's also a making-of featurette on the song, but thankfully it also includes background on the series as a whole. Most bothersome of all is how the DVD booklet includes the lyrics of this new song, and only those of the "top ten" (as determined by an online poll) classic songs are provided.

But TV viewers of my generation should be grateful for the fact that they can now have virtually all of the series on DVD and can musically practice their multiplication tables, relearn their parts of speech, and give themselves refresher courses on basic scientific concepts and American history. Yes, I'm a pathetic geek. Now, if only someone would release ABC's old nutrition-themed series of Saturday morning interstitials, such as "Yuck Mouth" ("'cause I don't brush") and "Give Me a Kiss but Not a Cookie"; and Time for Timer, featuring that yellow creature with tophat and cane who always had an unusual recipe to share.

Specifications: 1.33:1 full frame; English Dolby Digital mono (English DTS and English 5.1 Surround for "I'm Gonna Send Your Vote to College"); English subtitles; English closed captioning. (Buena Vista Home Entertainment)
The Criterion Collection
└ Nous la LibertÚ
Criterion Collection #160
Disc:

BUY on Amazon: Poster! | DVD!
RenÚ Clair's 1931 comedy is perhaps best known for being at the center of a rather misguided plagiarism lawsuit against Charlie Chaplin's Modern Times, but Criterion's new DVD edition should help redirect attention to the film itself, which on its own terms is deserving of recognition. This basic plot, in which an escaped-con-turned-industrialist's fortunes are threatened by the reappearance of his old cellmate, is simple, but deceptively so, as is the entirety of the film. It is often quite funny, as in the case of the assembly line scene that drew the comparisons to Chaplin's film; it is sweet in its portrayal of friendship and a bittersweet romance between the friend and a factory secretary; and it cleverly, subtly addresses the issue of what industrialized society does to the individual. All of the layers are brought together through Clair's clever use of sound and image.

Despite the film's age, Criterion has managed to assemble a fairly deep collection of supplements. As he did with a number of his films in the '50s, Clair voluntarily re-edited └ Nous la LibertÚ, and the scenes that he removed are included here. Chaplin biographer David Robinson gives an overview of the plagiarism lawsuit in a lengthy audio essay. Insight into Clair the man is offered in an interview with his widow, Bronja, that took place in 1998. Most intriguing out of all the supplements is groundbreaking 1924 surrealist short Entr'acte, by Clair and artist Francis Picabia.

Specifications: 1.33:1 full frame; French Dolby Digital mono; optional English subtitles. (The Criterion Collection/HomeVision Entertainment)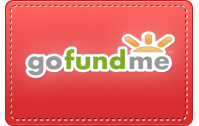 M O V I E S
One Hour Photo (R)

BUY on Amazon: Poster! | DVD! | VHS! | Soundtrack!
Since its premiere at Sundance earlier this year, One Hour Photo earned a lot of attention for Robin Williams's uncharacteristically dark turn (since proven to be par for this year's course, what with his also-uncuddly performances in Death to Smoochy and Insomnia), but his work is just one of the perfectly placed pieces that make writer-director Mark Romanek's stunningly realized psychological thriller.

In the years leading up to One Hour Photo, Romanek made a name for himself in the realm of music video, earning the MTV Video Vanguard Award in 1997. As is generally the case with feature efforts from music video veterans, One Hour Photo is a visual wonder--though one whose style is of substance and not simply empty flash. Case in point: Romanek, production designer Tom Foden, and cinematographer Jeff Cronenweth have made the SavMart, the retail store where photo developer Sy Parrish (Williams) works, a creepy, cavernous, consumerist nightmare of sleek, sterile surfaces under garish fluorescent lighting.

The bleached-out workplace is reflective of Sy's lonely, colorless existence; day in, day out, he leaves his barren apartment to help preserve the cherished moments of other, seemingly more worthwhile lives. To Sy, no one better exemplifies this ideal than the Yorkin family--Nina (Connie Nielsen, barely recognizable), Will (Michael Vartan) and young son Jakob (Dylan Smith)--whose existence outwardly appears to be every bit as perfect as the images printed on their rolls of film. But when Sy uncovers a dark truth about their life, he goes out of his way to preserve that picture-perfect image in his mind--and on his living room wall, which is covered with copies of the Yorkins' photos over the years.

The premise reads as a common psycho stalker thriller, but the film is actually more of a dramatic study of Sy's character. It's a credit to Romanek and Williams that Sy commands much sympathy; for most of the film he's convincingly played and treated as being odd and quirky but not necessarily threatening. That Williams has come to develop a warm-'n-fuzzy screen persona over the years works wonders for the character; not only does it make his loneliness palpable and relatable, it makes his inevitable eruption all the more shocking to behold. What makes the turn all the more disturbing, however, is no matter how unhinged he becomes, Sy never becomes nor comes off as a completely despicable character. His actions may veer off into a negative direction, but the motivation comes from a genuinely good place, though to a selfishly obsessive extreme. Williams's vivid portrayal goes a long way in making his arc understandable without any concrete reasoning, yet an explanation for his behavior is served up in the final reel, a writing decision that feels unnecessary and trite.

The characters of the Yorkins aren't nearly as fully developed as Sy; the nature of Nina and Will's home difficulties have been seen before in lesser domestic dramas, and the issues aren't addressed with any particular depth; in fact, the problems are more or less covered in one early scene. But their thin characterizations and back story end up working for the picture, for the film largely takes place from the point of view of Sy.

And it is that complex, compelling character of Sy that makes One Hour Photo so fascinating. But what brings the film to a level beyond is Williams's superb performance and, in turn, Romanek's carefully calibrated direction. Without them, it's difficult to imagine One Hour Photo having quite the chilling staying power that it has.
S1m0ne (PG-13)

BUY on Amazon: Poster! | DVD! | VHS! | Soundtrack!
On paper, S1m0ne has many things going against it. After logging considerable time on the studio shelf (it bears an unadjusted 2001 copyright) New Line has given the film a minimally-promoted dead-of-August release date, which doesn't exactly set the expectations soaring. Neither does the prospect of watching Al Pacino intensely bellow his way through a comedy.

But there's one factor in the equation that is easy to overlook, and that's the presence of writer-director Andrew Niccol, who was behind the intriguing sci-fi drama Gattaca and, most notably, earned an Oscar nod for writing Peter Weir's highly-regarded The Truman Show. Niccol brings the wit of the latter and the intelligent imagination of both to what could have easily been a tired satire of Hollywood and celebrity. After a temperamental A-list actress (Winona Ryder, in a delicious cameo role) walks off of his latest project, less-than-successful director Viktor Taransky (Pacino) replaces her with a digitally-created starlet, Simone (played by, as the credits jokingly state, "herself"--though she's largely embodied by model Rachel Roberts). What begins as a simple statement against celebrity egotism snowballs into something larger when Simone's "performance" earns her huge acclaim and even bigger stardom, and suddenly Taransky is forced to perpetuate the illusion that Simone is an actual person.

Granted, the basic premise takes a certain amount of disbelief suspension to swallow, but the actors make it fairly easy to go along with the ride. Pacino, not one known to be terribly light on his feet, delivers a nimble and uncharacteristically reined-in performance that generates both laughs and genuine sympathy for his character's unusual plight. Catherine Keener's characteristically caustic turn as Viktor's ex-wife and studio head has its been-there, done-that quality, but it works well here, plus she has a winning rapport with Pacino and Evan Rachel Wood, who plays their daughter. Pruitt Taylor Vince and Jason Schwartzman also have their amusing moments as a couple of celebrity magazine reporters obsessed with the hot new starlet--who herself makes a striking impression. Roberts may not exactly be deserving of all of the hosannas Simone receives in the film, but she definitely holds her own among the seasoned pros and has a natural magnetism that makes her character's sudden superstardom believable.

But the one who makes the whole of S1m0ne believable and quite enjoyable is Niccol. The jabs he takes at the movie industry, the media, and the otherworldly nature of celebrity may sometimes fall on the obvious side, but they do pack some snarky sting in the context of his clever storyline. The film does lose steam in the home stretch with Niccol serving up some dialogue that is too on-the-button (such as a line where Viktor lays bare all his reasons for creating Simone) and some mechanical plot twists that are less than surprising. On the whole, however, with S1m0ne Niccol makes what seems like a preposterous idea not only fresh and entertaining, but most of all reveals said idea to be not at all far removed from reality--as any good satire should.
In Brief
Serving Sara (PG-13)

BUY on Amazon: Poster! | DVD! | VHS!
Here's an idea for a movie--a comedy about serving divorce papers! Yes, somehow a studio chief gave that concept a green light, and now Reginald Hudlin's end product is here to torture moviegoers everywhere. Matthew Perry plays a process server who helps a vivacious trophy wife (Elizabeth Hurley) serve her Texan tycoon hubby (a shamefully squandered Bruce Campbell) with papers before he can in an effort to get a hefty cut of the slimy spouse's fortune. Laughs and romantic fireworks are supposed to follow, but neither come close to materializing, despite Perry and Cedric the Entertainer's (as Perry's boss) attempts to inject the proceedings with some witty snark. But any effort anyone puts forth is obviously for naught when the movie's supposedly showstopping set piece has Perry stick his arm up a bull's anus to tickle his prostate.
Undisputed (R)

BUY on Amazon: Poster! | DVD! | VHS! | Soundtrack!
A decently done boxing match does not a movie make, as Walter Hill's pugilism-in-prison pic proves. Indeed, what audiences buy a ticket to see--a big bout between convicted heavyweight champion Ving Rhames and prison boxing circuit king Wesley Snipes--does, pardon the pun, pack the required punch.

As with any boxing movie or fight card, the main event doesn't come until the very end, and like too many pay-per-view packages the undercard is underwhelming. The lead-up consists of tedious and unsuspenseful "will-they-or-won't-they-fight?" drama, a lot of profanity spouted by a jailed mobster (Peter Falk), and, above all else, pointless visual trickery: white flashes as scene transitions, on-screen blueprints, and captions that offer extraneous background information to even the most peripheral of characters. Even with all the on-screen text, there's only one fully realized character in Hill and David Giler's screenplay, and that is Rhames' disgraced champ, who may or may not have been wrongly convicted of rape. The ambiguity on the issue is one of the more successful touches in the screenplay, helped in no small part to Rhames's multidimensional portrayal of the character.

The Snipes character, on the other hand, is more reflective of the thinness of the entire film. All we ever get to know about him is that (1) he was a once-promising ring prospect; (2) he was convicted of a crime of passion; and (3) he likes to build models out of toothpicks. Much like those models, Undisputed falls apart with the slightest nudge--of thought, that is.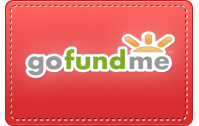 M O V I E S
In Brief
Blue Crush (PG-13)

BUY on Amazon: Poster! | DVD! | VHS! | Soundtrack!
Despite the eye-candy-skewed trailers and the cheesecake-centered poster that screamed out "Ahh bikini/Ahh ahh bikini"--that is, the theme song to the old Pay-Per-View swimsuit contest The Bikini Open--there was some hope that Blue Crush would be a little more than a vapid surfer girl yarn because of two words: John Stockwell, whose last directorial effort was the surprisingly thoughtful and effective teen melodrama crazy/beautiful. There are occasional flashes of substance in Blue Crush, particularly in the subtle and likable lead performance of newcomer Kate Bosworth, playing a promising young female surfer in Hawaii set to make her big splash in a world-class competition that's only days away. But can she get over the trauma of a near-drowning incident? And even then, will her new romance with a vacationing NFL hunk (Matthew Davis) prove to be a distraction from training? Despite the decent performances (though Michelle Rodriguez is horribly wasted as one of Bosworth's best friends) and beautiful surfing footage, the movie proves to indeed be the formulaic bore it appears to be, however nicely dressed up (or undressed, depending on one's perspective) it is.
24 Hour Party People (R)

BUY on Amazon: Poster! | DVD! | VHS! | Soundtrack!
Michael Winterbottom's loose and likable look at the freewheeling Manchester, England music scene in the '70s and '80s is something of a mess in terms of structure, but that and the grainy DV-shot images give the film an appropriately scuzzy air. It helps that guiding us in and around this seminal period in music is Tony Wilson, TV personality, club owner, and head of Factory Records, affably played by Steve Coogan. Wilson's wry personality is the glue that holds the film together; at one point Wilson tells the audience that the film is about the music, not him, but with his larger-than-life personality and bravado--often prompting him to directly address the camera--is clearly dominant, with the music of the likes of Joy Division, Happy Mondays and New Order providing the rich aural backdrop. Those wishing for a full-on, comprehensive (or, at least as comprehensive as movies go these days) look at the era will be disappointed, but Winterbottom, Coogan, and screenwriter Frank Cottrell Boyce serve up a vivid and lively thumbnail sketch.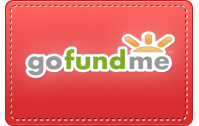 M O V I E S
Spy Kids 2: Island of Lost Dreams (PG)

BUY on Amazon: Poster! | DVD! | VHS! | Soundtrack!
Is there anything Robert Rodriguez can't--or, more accurately, won't--do? The credits listed next to his name in the press notes for Spy Kids 2: Island of Lost Dreams is practically half the crew, not to mention far more than most people have in their entire career filmography: writer, director, producer, director of photography, production designer, editor, visual effects supervisor, sound designer, re-recording mixer, composer. Apparently the one thing the guy does not do is sleep.

How fitting, then, that the subtitle of this sequel is Island of Lost Dreams, for Rodriguez has let his vivid imagination run even more amok in waking, cinematic life for this second adventure of 'tween secret agent siblings Carmen (Alexa Vega, who displays her star quality in a startling closing credits sequence) and Juni (Daryl Sabara) Cortez. Every frame of Spy Kids 2 is filled with more extraordinary sights than the original: bigger, more elaborate gadgets and vehicles; an amusement park with some truly wild rides; fascinating and unusual creatures that populate the titular island also inhabited by a wacky scientist (Steve Buscemi, natch).

The gee-whiz-ardry of this film, from those gadgets to the digital effects that create them to the hi-def video cameras on which the movie was shot, has been said to overwhelm the warmth and humanity that distinguished the first film, but I disagree. This film does have more of a kid empowerment slant, with Carmen and Juni's spy parents Gregorio (Antonio Banderas) and Ingrid (Carla Gugino) taking a back seat to the kids' conflict with rival agents Gary (Matt O'Leary) and Gerti (Emily Osment, the spitting image in face and voice of her Oscar-nominated older brother) Giggles over the recovery of a powerful device. However, the overriding theme is still very much the importance of family--an idea punctuated by the addition of Ingrid's also-spy parents (played by, in an odd but inspired pairing, Ricardo Montalban and Holland Taylor), who still haven't come to terms with her marriage to Gregorio. There's no surprises as far as how that subplot turns out, but Rodriguez doesn't bludgeon the viewer with his sentiment.

The Spy Kids movies are also all about action, and again Rodriguez proves to be one of the most clever genre filmmakers out there, delivering the goods within an all-ages-appropriate context. There are no shortage of exciting sequences, such as a first act kid agent battle royale to a swordfight with some Harryhausen-style skeletons; and there are plenty of laughs, including one hilarious slapstick showcase for Banderas and Mike Judge (who plays the Giggles' agent father). With Island of Lost Dreams, the Spy Kids franchise shows no symptoms of sequel-itis whatsoever, and Rodriguez sets the bar high for next year's third installment.
xXx (PG-13)

BUY on Amazon: Poster! | DVD! | VHS! | Soundtrack! | Score CD!
Pre-determined New Big Action Franchise Starter xXx reteams Hollywood's pre-anointed Next Big Action Star Vin Diesel with Rob Cohen, director of his heretofore only hit, The Fast and the Furious--a great sign for the masses, perhaps, but certainly not an indicator of promise for the few (including myself) who have no love for that slab of car porn. So imagine my shock and surprise when I actually found myself eating up just about every second of this big, loud, nuance- and intelligence-free popcorn entertainment.

Cohen's brainless bombast proves to be a perfect fit for this shamelessly, deliciously ridiculous reinvention of James Bond-style spy shenanigans. There are no laughably overwrought monologues about being "free" behind the wheel of a car (thankfully) nor any pretensions whatsoever that the movie is actually about character or anything else aside from seeing Diesel's extreme sportsman-turned-secret agent (what, you expected plausibility from this movie?) Xander Cage kick ass and blow shit up to a hard-rocking, eardrum-pounding, THX-testing soundtrack. As far as unchallenging and mindless popcorn stimuli go, xXx clearly hits its lowbrow target dead center.

Cohen stages the entire affair with slick style and urgency, particularly in the spectacular set pieces, which include a showstopping avalanche/snowboarding sequence that easily ranks among the most awesome cinematic sights of the year. But the key to the film's overall success is, indeed, Diesel. Not simply an imposing physical presence like some others vying for the action hero thrown (coughTheRockcough), Diesel's genuine chops as an actor (however limited they may be) help sell the byzantine plot about typically Eurotrash baddies cooking up some dastardly deeds with a doomsday device. He doesn't make a complete sale, however; after all, sometimes the script shoehorns in gratuitous extreme sports tricks with all the seamed non-grace of Gymkata, as in a dinner tray-cum-skateboard scene whose only apparent purpose is to serve as the obligatory skateboarding scene--and that's where Diesel's knowing sense of humor comes in handy.

It also helps that Cohen has surrounded Diesel with unusually convincing support. Samuel L. Jackson makes the most of his limited screen time as the government agent who recruits the so-nicknamed xXx, and especially cult fave starlet Asia Argento makes a sexy, edgy Hollywood splash as the equally badass femme fatale. Here's hoping she returns for the already-in-the-works sequel--to which, I am almost ashamed to admit, I am actually looking forward.
In Brief
Blood Work (R)

BUY on Amazon: Poster! | DVD! | VHS! | Novel! | Book on Tape! | Book on CD!
Clint Eastwood's adaptation of Michael Connelly's mystery novel already has an easily identifiable solution, but making it all the more of a chore to watch is that the film unfolds at the snail's pace that characterizes most of Eastwood's directing work. The squinty septuagenarian plays a retired FBI agent/heart transplant recipient who is recruited by a woman (Wanda de Jes˙s) to find the killer of the organ donor, her sister. I can imagine Connelly's novel being a page turner, but as adapted by Eastwood and scripter Brian Helgeland, the story is a police procedural in the most literal sense, hitting the expected beats at all the expected moments, from the climactic plot reveal to the gratuitous romantic development between Eastwood and de Jes˙s, who exhibit no chemistry whatsoever--a development that's all the more shameful when Eastwood's genuine sparks with Tina Lifford (as a helpful cop) are gone to waste. The movie could have used a heart transplant of its own, for its ultimate undoing is its minuscule, phoned-in energy level, which is about on par with the Eastwood character when he suffers his opening reel heart attack.
The Good Girl (R)

BUY on Amazon: Poster! | DVD! | VHS!
With a title like that and the top-billed presence of Jennifer Aniston, Friends fans may believe the movie is another of Aniston's frothy big screen vehicles. That the film comes from the team that brought us the twisted Chuck & Buck, director Miguel Arteta and writer Mike White, should give Ross-'n-Rachel-philes pause, for the film is more in that dark, offbeat vein. The title is ironic, for Aniston's unhappily married store clerk Justine throws her vows and pothead painter hubby (John C. Reilly) aside to engage in an ill-thought-out affair with an unstable young co-worker (Jake Gyllenhaal). Aniston shows promising signs of a post-sitcom career with her convincing and understated dramatic work, and Gyllenhaal continues his impressive acting streak since October Sky (we'll kindly ignore that Bubble Boy ever existed). This being a White-scripted film, there are many moments of oddball humor courtesy of a bunch of equally oddball supporting characters, including Zooey Deschanel as a bitter young makeup clerk, Tim Blake Nelson as Reilly's partner and best friend, and White himself as a Bible-thumping security guard. As funny as they are, it's the convincing and affecting depiction of Justine's ennui with Southern suburban life that gives the film staying power.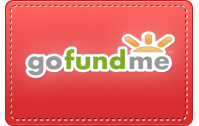 ---
We are a participant in the Amazon Services LLC Associates Program, an affiliate advertising program designed to provide a means for us to earn fees by linking to Amazon.com and affiliated sites
The Movie Report Archive/© Michael Dequina
All images and multimedia files are copyright their respective copyright holders and no rights are given or implied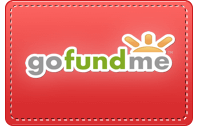 Please keep The Movie Report/
Mr. Brown's Movie Site alive
by generously submitting a PayPal donation.