Archive
September 2009
#590 - 591
September 11, 2009 - September 25, 2009
all movies are graded out of four stars (
)
...to The Movie Report, the free e-mail newsletter companion to Mr. Brown's Movie Site:
(Note: If you are a current subscriber and wish to update your mailing address, e-mail me your new information.)
M O V I E S
In Brief
Cloudy with a Chance of Meatballs (PG)

BUY THE: Poster! | DVD! | Blu-ray! | Blu-ray 3D! | Soundtrack! | Book! | Audiobook! | Video Game!
One of the biggest, best surprises of the year thus far is this exciting and utterly delightful all-ages entertainer, which like (though, let's make it clear, is not in the same league of) Pixar productions show how far the non-animated elements go in an animated film. The story, based on the children's book written by Judi Barrett and illustrated by Ron Barrett, is simple enough: young small-town scientist (voiced by Bill Hader) invents machine that turns water into food; disaster ensues when the initially joyous development spirals out of control. It's a set-up rife with imaginative visual possibilities, and indeed there some truly clever and spectactular sights to behold; a twister of spaghetti noodles is quite impressive, especially in most especially digital 3D, of which this is truly an appropriate and highly effective use. But with the glut of computer-animated features in the marketplace, it takes more than cool visuals to stand out, and writers-directors Phil Lord and Christopher Miller accordingly back up the eye candy: witty and smart dialogue; a deceptively simple storyline that builds some real narrative momentum and force along with the increasingly volatile weather; colorful, memorable characters; and, the icing, some really inspired voice casting--where else can you find the varied likes of Hader, Anna Faris (as a TV weather reporter), James Caan (as Hader's fisherman dad), Bruce Campbell (as the town mayor), and--yes--Mr. T (perfectly cast a tough town cop) together and all on their A game?
Subscribe to The Movie Report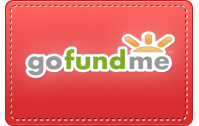 M O V I E S
In Brief
Extract (R)
BUY THE:
Poster! | DVD! | Blu-ray! | Soundtrack! | Novel!
Mike Judge's return to workplace comedy is definitely not on the level of his 1999 cult favorite Office Space, but his unmistakably dry, wry sense of humor translates into some reasonable laughs, however disposable. The storyline is a bit of a mess: a food flavoring business owner (Jason Bateman), his bartender buddy (Ben Affleck), the businessman's wife (Kristin Wiig), a gigolo (Dustin Milligan), a factory worker (Clifton Collins Jr.), and a grifter (Mila Kunis) become entangled in a complicated yet rather undernourished web of lawsuits, illicit affairs, and shady schemes. The laughs that do stick come courtesy not so much from the tangled plot but from isolated moments with the colorful characters. Milligan and Affleck obviously have a blast going for broke in their aggressively eccentric roles, while David Koechner offers some choice squirm moments as the overeager-to-the-point-of-discomfort neighbor to Wiig and Bateman, the latter of whom is an ideal fit for the harried lead. Judge's largest shortcoming is giving the game Kunis very little to do aside from looking good, but even if the whole isn't quite the sum of its parts, those parts offer enough touches of off-kilter inspiration to amuse.
Subscribe to The Movie Report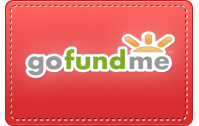 ---
The Movie Report Archive/© Michael Dequina
All images and multimedia files are copyright their respective copyright holders and no rights are given or implied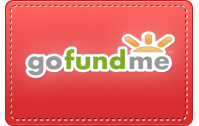 Please keep The Movie Report/
Mr. Brown's Movie Site alive
by generously submitting a PayPal donation.
Click here to buy movie posters!