Archive
December 2005
Volume 1
#484 - 485
December 9, 2005 - December 16, 2005
all movies are graded out of four stars (
)
We are a participant in the Amazon Services LLC Associates Program, an affiliate advertising program designed to provide a means for us to earn fees by linking to Amazon.com and affiliated sites.
M O V I E S
In Brief
The Family Stone (PG-13)

BUY on Amazon: Poster! | DVD! | Soundtrack!
Pay no mind to Fox's horrendously silly, pratfall-heavy advertising campaign, which paints Thomas Bezucha's home-for-the-holidays picture as some Christmas with the Kranks-like abomination with an oddly prestige-level cast. Word of mouth, however, should set the record straight for what is a genuinely funny and surprisingly touching tale of a family in flux during one eventful Christmas season. On the surface, the Stones may be an almost too-ideal liberal portrait of demographic diversity: a stable, tough-loving mom (Diane Keaton) and laid-back dad (Craig T. Nelson) lording over an upstanding, business-minded son (Dermot Mulroney); a slacker son (Luke Wilson); a married daughter (Elizabeth Reaser) with a perky moppet and another kid on the way; a brash, college-age daughter (Rachel McAdams); and a hearing-impaired son (Ty Giordano) in a committed relationship with an African-American man (Brian White). That said, the complications and calamities that develop when Mulroney's uptight steady (Sarah Jessica Parker) and her sister (Claire Danes) join the festivities ring true in both a comedic and dramatic sense. The only slapstick in the film is packed into those questionable trailers and television spots, with Bezucha's general line of humor being more biting and organically character-driven. More surprising, however, is how well Bezucha juggles the laughs with the more serious aspects of the story, which upon introduction threaten to drive the film into sentimental oblivion but are always handled sensitively and (most impressively) subtly, thus generating an honest poignance. The cast--with the exception of the hapless Mulroney, whose earnest breakdown scene is almost unintentionally comedic in its overwrought awkwardness--is up to the multitasking, with McAdams, Wilson, Keaton, and Parker (very well-cast as a thoroughly annoying person) standing out amid the generally solid ensemble.
Hoodwinked! (PG)

BUY on Amazon: Poster! | DVD! | Blu-ray! | Soundtrack!
In making an independently-produced CG animated feature, director Cory Edwards and his team at Blue Yonder Films obviously never meant to directly challenge the state-of-the-visual-art efforts put forth by Pixar, DreamWorks, and (for all of Chicken Little's ultimately questionable "worth") Disney with this cheeky twist on the familiar tale of Little Red Riding Hood. The animation is definitely crude in comparison to those big three, but taken on its own its on merits the look serves the needs of the story well enough. Where Edwards and writing/directing collaborators Todd Edwards and Tony Leech really needed to excel is in that story, and despite a promising premise in spinning a Rashomon-like, conflicting viewpoint take on the story, through the eyes of Red (Anne Hathaway, who proves to be just as irritating simply as a voice), Granny (Glenn Close), the Woodsman (James Belushi), and the Wolf (Patrick Warburton). But an air of Shrek hangover taints the enterprise, with its irreverent tweaks on iconic characters coming off as not so much clever than contrived: little, sweet-looking Red has spunk and can do martial arts; Granny is a thrill-seeker; the Woodsman is a buffoon; etc. There are some interesting and ingenious intersections between the plot threads and a few funny lines and situations--mostly due to Warburton's peerless voice work--but its overall merely passable pleasantness make the film almost instantly forgettable once it's over.
D V D
Special Edition Catalog Titles
Chicago The Razzle-Dazzle Edition (PG-13)
Movie:
; DVD:

BUY on Amazon: Poster! | DVD! | Blu-ray! | VHS! | Soundtrack! | Sheet Music!
Considering that Rob Marshall's 2002 screen adaptation of Bob Fosse, John Kander, and Fred Ebb's 1975 stage musical about murderesses (Renée Zellweger and Catherine Zeta-Jones) fighting for the spotlight was an Academy Award-winning critical and box office success, it's surprising it's taken this long for a fully-loaded special edition DVD to hit shelves. Whatever the true reasons for the delay, the time was well-spent in putting in an extras-laden release that should satisfy most fans. The most substantial supplements from the original 2003 DVD release are here: an informative commentary track by Marshall and screenwriter Bill Condon and the excised musical number "Class," also with optional Marshall and Condon commentary, performed with zingy zest by Zeta-Jones (as Velma Kelly) and Queen Latifah (as Matron "Mama" Morton). Sadly, there still is no alternate option to view the film with the song restored in context for fans wanting the most complete film version of the original work as possible--but given how it breaks the "in Roxie's (Zellweger) head" concept, it's understandable and forgivable. (Note to Chris Columbus--this doesn't excuse you from releasing a Rent DVD with the deleted content restored in its proper place.)

This edition's best extra is on the first platter with the main feature and deleted scene: the documentary featurette "From Stage to Screen: The History of Chicago," which succinctly but comprehensively traces the show's evolution from its original 1975 production to the 1996 revival to the 2002 film through archival footage and never-before-seen interviews shot expressly for this feature. Adding to the poignancy of the piece is the inclusion of what are perhaps the last interviews done with the late Ebb and Jerry Orbach, who originated the role of Billy Flynn--and is also shown here performing "Razzle Dazzle," and hence further highlighting Richard Gere's awfulness in the feature film. Other enthusiastic interviewees include Marshall, Condon, Kander, and Chita Rivera, the original stage Velma.

Rivera gets her own little spotlight in a brief segment on disc two, "Chita Rivera's Encore," in which the Broadway legend discusses her history with the role and her fleeting cameo in the film. Sadly, her onstage partner in crime, the late Gwen Verdon, is not given a spotlight featurette; in a shameless bit of starfucking, there is instead an extended segment on Liza Minnelli's brief stint sitting in as Roxie for an ill Verdon. This segment does include a rare snippet from an episode of Dinah Shore's '70s talk show Dinah! in which Minnelli and Rivera perform "Nowadays," but that excerpt could have (preferably) been included on the disc by itself and without ten-plus-minutes of film executive producers Neil Meron and Craig Zadan fluffing the already-overblown ego of the hefty, homely, haggish heifer of a has-been. Others more deserving of spotlight segments get their own: Marshall, production designer John Myhre, and costume designer Colleen Atwood; a VH1 Behind the Movie episode on the film--which aired post-Oscar nominations and pre-Oscar wins--reasonably fills in remaining blanks though without getting into down-and-dirty details about the reported casting difficulties.

The real razzle-dazzling feature on this release are the extended, multi-angle musical numbers and rehearsal hall footage. Unlike the Moulin Rouge! special edition DVD, this release doesn't take advantage of the medium's multi-angle capability, instead placing the different images (sometimes including rehearsal footage) on a fixed, simultaneous split screen; hence, one cannot isolate one camera and watch it straight through without distraction. That said, at least all angles can be seen without cuts, and the split-screen image makes for an oddly fascinating "Chicago à la Mike Figgis" vibe. Much of the rehearsal footage included as an alternate "angle" is included in its entirely on their own, and it goes a long way toward justifying Zeta-Jones's Best Supporting Actress Oscar win. Singing live in the rehearsal hall while going through the strenuous motions of Marshall's choreography, she is every inch the consummate performer and undeniable star; here's hoping this West End-trained, natural born showperson makes a return to the live stage sometime in the near future.

Specifications: 1.85:1 anamorphic widescreen; English DTS; English and French 5.1 Surround; Spanish Dolby Surround; English and Spanish subtitles. (Miramax Home Entertainment)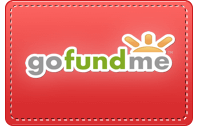 D V D
Sky High (PG)
Movie:
; Disc:

BUY on Amazon: Poster! | DVD! | Blu-ray! | UMD! | Soundtrack!
Contrary to all initial outward appearances, this Disney family adventure turned out not to be a rather cheap live-action cash-in on The Incredibles but one of the summer's biggest surprise delights: a family-friendly but surprisingly smart and savvy double-edged satire of both superhero films and teen flicks. That both aspects of the story--heroes saving the day against baddies' dastardly, destructive scheme; outcast loser kids triumphing over the popular in-crowd--reasonably satisfy the respective formula genre requirements while taking clever and knowing shots at conventions, chief among them equating the hero/sidekick distinction with high school social strata.

Unfortunately, while the film itself goes above and beyond expectations, Disney's DVD treatment is par for the course for live action family films. There are a pair of behind-the-scenes featurettes, a general "making-of" one and another focusing on the stunt work; both slickly-produced pieces (particularly the former) play like cookie-cutter repackaged EPK material that could have aired on the Disney Channel during the film's theatrical release. A "super blooper" reel is standard you-had-to-be-there collection of outtakes. The most worthwhile supplement is an interesting alternate opening which details the first meeting between eventual super-parents Jetstream (Kelly Preston) and the Commander (Kurt Russell); eventually excerpted as a flashback in the final film--which turned out to be a wiser move--it was a wise edit as may have come off a bit too over-the-top and cheesy as a curtain-raiser. Rounding out the disc is a music video for Bowling for Soup's cover of "I Melt with You," which points up a big missed opportunity for this disc--namely, feature commentary by director Mike Mitchell, as the film's soundtrack of 1980s cover tunes is one of the film's more charmingly eccentric touches, and it would have been great to hear how that decision came about, not to mention simply more from him on his approach to this rather colorful take on the genre.

Specifications: 2.35:1 anamorphic widescreen; English, French, and Spanish 5.1 Surround; English, French, and Spanish subtitles. (Walt Disney Home Video)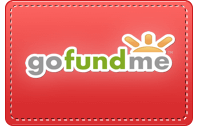 ---
We are a participant in the Amazon Services LLC Associates Program, an affiliate advertising program designed to provide a means for us to earn fees by linking to Amazon.com and affiliated sites
The Movie Report Archive/© Michael Dequina
All images and multimedia files are copyright their respective copyright holders and no rights are given or implied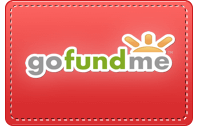 Please keep The Movie Report/
Mr. Brown's Movie Site alive
by generously submitting a PayPal donation.