#430 - 433
June 4, 2004 - June 25, 2004
all movies are graded out of four stars (
)
We are a participant in the Amazon Services LLC Associates Program, an affiliate advertising program designed to provide a means for us to earn fees by linking to Amazon.com and affiliated sites.
M O V I E S
Lakshya (Aim)

BUY on Amazon: Poster! | DVD! | Soundtrack!
Fahran Akhtar's debut feature Dil Chahta Hai (The Heart Desires) was hailed as a breath of fresh air in Bollywood when released in 2001, and to this day it still is. There wasn't anything particularly groundbreaking on the surface: it was, in the end, another comic romance between attractive young city dwellers in India and the popular overseas film locale of Australia. What set it apart was perspective and technique. In a genre that is traditionally estrogenic, it was told from the point of view of three male buddies; but more striking was how Akhtar filtered the B'wood conventions through a more polished West-influenced sensibility. The film somewhat recalled Swingers, but it used its story and characters' general inspiration rather than outright ripped it off; the requisite slapstick and melodrama were both there, but considerably dialed down in execution to more recognizably real-life levels; and the song and dance numbers were more firmly embedded in the narrative than the norm. Akhtar's eagerly-awaited follow-up, Lakshya (Aim), again shows his Hollywood leanings, but this time the end product feels more formulaic than fresh.

From a technical standpoint, however, Akhtar picks up where his last film left off, particularly in the action-heavy second half, which depicts one long battle between Indian and Pakistani forces for control of a critical border outpost. With priceless help from ace second unit director/stunt coordinator Vic Armstrong (a veteran of the James Bond series no less), cinematographer Christopher Popp and film editor Anand Subaya, the action is expertly staged and paced and often simply breathtaking to behold, particularly one extended rock climbing sequence.

But such technical proficiency in the big money sequences shows how adversely affected Akhtar is by the Western simplicity, as the spectacle overwhelms the intimacy he was so careful to create in the first half; pre-intermission, Akhtar intelligently, unhurriedly sets up the characters. Karan Shergill (Hrithik Roshan) is introduced as a capable young lieutenant for the Indian Army, but through one lengthy flashback, we learn that wasn't always the case. In fact, a fairly short time before he was a lazy, spoiled college student with no real "lakshya" in life, only enlisting in the army on a whim--one that quickly proves to be ill-advised, unsurprisingly to his impatient father (Boman Irani) and more driven girlfriend Romila (Preity Zinta, sporting bad wigs throughout). With that, Karan sets out to prove them and all his other doubters wrong, and it's no spoiler to say he does, as the audience is introduced to him as a mature officer.

What does spoil the film is how Akhtar and his screenwriter/lyricist/father Javed Akhtar expand their focus from Karan to the greater canvas of Indian and Pakistani tensions. In theory, the combat that dominates the second half would play as the culmination of Karan's evolution, as his initial selfishness completely makes way for brave selflessness. However, Karan, his relationship with Romila (who joins him on the battlefront as a news correspondent covering the war) and any of the character-driven qualities established in the first half are thrown by the wayside as Akhtar falls into the easy trap that too often claims the makers of Hollywood war films: shameless, sledgehammer patriotism. The flag that literally gets waved may not be the stars and stripes, and Western viewers may not be too well acquainted with the history behind the IndoPak tensions, but jingoistic nationalism, right down to the shallow depiction of the forces on the opposing side, is irritating in any language.

And it's also quite disappointing coming from Akhtar, particularly when his special talent so clearly comes through in other areas in the film. As in his debut feature, he elicits nicely naturalistic performances from his stars. Roshan, following up his award-winning turn in the (otherwise god-awful) sci-fi blockbuster Koi... Mil Gaya (I Found... Someone), continues his acting rebound here; despite some hamminess in the "slacker" portions, he makes Karan likable from the get-go, and his development from aimless boy to determined man is convincing and involving. The effortless chemistry between him and frequent co-star Zinta (this marks their third film together, with a fourth reportedly in the works) is again in evidence, and she makes an impression in her fairly limited screen time, as does Bollywood legend Amitabh Bachchan in his even more minimal role as the Indian army colonel. Akhtar also displays his innovation in the song picturizations, particularly in the first number, "Main Aisa Kyun Hoon?" ("Why Am I Like This?"), in which Karan questions his lack of motivation. The scene's bare-black-set-with-mirrors staging more than recalls the "Roxie" scene in Chicago, but Akhtar outdoes Rob Marshall with his inventive camera moves and Prabhu Deva's rubber-limbed, Fosse-would-be-damn-proud choreography, performed with characteristic, seemingly easy grace by Roshan.

Too bad that, unlike in Dil Chahta Hai, touches like these are more the exception than the norm in Lakshya. While this film is further confirmation as to what an adept technical craftsman Farhan Akhtar is, the "lakshya" for his next film should be to rediscover the consistent smarts and soulfulness that made his debut such a memorable and distinctive work.
In Brief
Two Brothers (G)

BUY on Amazon: Poster! | DVD! | VHS! | Soundtrack! | Book!
With two tiger cub protagonists (played by Kumal and Sangham whose "characters" share their names), director Jean-Jacques Annaud's latest animal-centered film plays almost like a children's picture book come to life, right down to its subtle-as-a-trowel messages about the bonds of family and the preservation of nature. As such, the film may hold limited appeal beyond its target audience of children, families, and animal lovers, but this simple tale of brothers separated in youth and reunited in adulthood is the very definition of harmless, watchable entertainment. Exactly whether or not that is good enough depends on who you are; as someone who is neither a child, has one, or goes "awww" at the split-second sight of any cuddly creature, I found it to be nice but a bit too middle of the road. Despite the presence of Guy Pearce as a hunter, the film considerably dulls down whenever the human cast is front and center, but the stunningly photographed animal footage is compelling enough to compensate for the most part.
White Chicks (PG-13)

BUY on Amazon: Poster! | DVD! | UMD! | VHS!
I try not to judge a film before seeing it, but the poster tagline "Shawn Wayans and Marlon Wayans are White Chicks" cannot help but instill a certain feeling--namely, that of dread. Alas, there's nothing in the actual film to sway such an opinion any degree in the opposite direction. From frame one, the screen is populated with broad, unfunny caricatures and no one resembling an actual person--which is then taken to the nth degree when, after many painful contrivances, a pair of inept brother FBI agents (the Wayans duo, who share writing credit with older bro/director Keenen Ivory Wayans and no less than three additional credited scribes) decide to go deep undercover as the two spoiled "white chicks" of the title. Never mind that none of the jokes (mostly of the obvious culture/gender clash ilk) elicit more than a faint giggle, nor that Shawn Wayans continues to prove to be the family genetic aberration in that he shows no affinity for comedy whatsoever. The movie hits the point of no return with the creepily inhuman sight of brothers' caucasian female drag; to call their makeup on the level of grocery store Halloween costume masks is to be overly charitable--a shame, since it does a disservice to the one effective piece of work in the film: the hilarious performance of Terry Crews as the slick pro athlete hopelessly smitten with white chick Marlon. To be both funny and convincing in such an impossible role? That is acting.
D V D
Not New
Dil Chahta Hai (The Heart Desires)
Movie:

BUY on Amazon: Poster! | DVD! | Blu-ray! | Soundtrack!
Writer-director Farhan Akhtar's 2001 debut indeed falls under an oft-explored genre in Bollywood--the romantic comedy--but it's no mystery why the film struck such a chord with audiences in India and especially abroad, for he found an angle that was fresh for the genre even in Hollywood: that of a young male perspective. To be exact, it's three young male perspectives in Akhtar's film: Akash (Aamir Khan), a ladies' man who doesn't believe in love; lying on the opposite end is Sameer (Saif Ali Khan), a hopeless romantic, emphasis on "hopeless"; and lying somewhere in between is Siddharth (Akshaye Khanna), a no-nonsense artist only interested in meaningful connections. Each buddy in this trio undoubtedly is a familiar character type, and the basic premises of two their individual storylines also initially appear to be just as rudimentary. Akash finds himself questioning his attitude toward romance when he develops something stronger for platonic friend Shalini (Preity Zinta); and Sameer's constant falling comes to an end, or so it seems at first, when he reluctantly agrees to an arranged marriage to the equally reluctant Pooja (Sonali Kulkarni).

But it's Sid's thread, where he finds an unlikely kindred spirit in Tara (Dimple Kapadia), a much older, alcoholic divorcée, that reflects how Akhtar executes the more formulaic tropes--both in terms of rom-com-dram and Bollywood--with not only style but smarts, subtlety, and soul. There are definitely laughs; the Sameer thread is the most playful, with the ever-gamely comic Ali Khan exhibiting his usual timing and flair while creating charming chemistry with Kulkarni; and Akash's sparring with Shalini is flirty fun. But the comic beats are never over-the-top or shrill, emerging organically from the situations and, above all, the characters--and it's that overall attention and detail paired with Akhtar's natural cinematic sense that makes any usual plotting unusually real and involving, and often startlingly moving. Case in point, the scene when Akash realizes the true depth of his feelings for Shalini is a remarkable marriage of solid character writing and acting, visuals, and music that its poignant effect sneaks up and stuns the audiences as much as it does Akash. So goes the whole of Dil Chahta Hai; the film's overall relaxed, easygoing vibe makes it too easy to overlook the accomplishment of Akhtar's confident storytelling, filmmaking craft, and command of the language Hindi popular cinema. He certainly did right in surrounding himself with a solid team, such as the top-to-bottom perfect cast and composers Shankar-Ehsaan-Loy (whose song score not only spawned more than one instant classic, it also propelled the characters and narrative forward instead of stopping them dead), but the voice that rings loudest and clearest is Akthar's, fearlessly answering the call to forward Bollywood cinema into a bright, hopeful future. (Spark Media)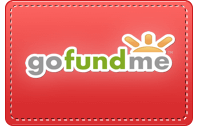 M O V I E S
In Brief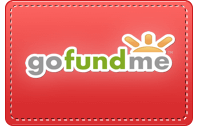 M O V I E S
In Brief
Hum Tum (Me and You)

BUY on Amazon: Poster! | DVD! | Soundtrack!
By all outward appearances Hum Tum does not look especially noteworthy; not only fits into the all-too-common masala romantic comedy mold, it also one of those shameless Bollywood ripoffs of Hollywood movies--in this case, When Harry Met Sally... Those are big shoes to fill, but screenwriter-director Kunal Kohli accomplishes the seemingly impossible in that not only is this a remake that successfully captures the essence and appeal of the original but also is a worthwhile entertainment in its own right. Like their American counterparts, Karan (Saif Ali Khan) and Rhea (Rani Mukerji) bicker their way through chance encounters over a period of years, eventually becoming good friends and perhaps ideal love matches. But as with any film in the formula-stricken romantic comedy genre, Hum Tum sinks or swims with its stars, and goofball loverman Ali Khan and spunky, knockout-next-door Mukerji are electric together. Kohli isn't above throwing in tried-and-true contrivances as obstacles in our pair's road to romantic bliss (namely, a wedding), but he also puts his own spin to the material, particularly the use of animated interstitial vignettes depicting Karan's art-imitates-life comic strip in place of Harry's cloying, movie-stalling interviews with old married couples. Ironically enough, though, Kohli's very fidelity to the original film sets it apart from similar fare from Bollywood, as it hence takes a refreshingly liberated and modern stance on relationships by ultraconservative Hindi film standards--and having such savvy to go along with the usual sweetness adds to frothy charms. (Special thanks to Naz 8 Cinemas)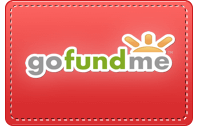 M O V I E S
In Brief
Yuva (Youth)

BUY on Amazon: Poster! | DVD! | Soundtrack!
One of the fresher voices in Indian cinema, writer-director Mani Ratnam, shows no signs of compromising his vision with the characteristically message-minded Yuva; however, while not failing to provoke thought, Ratnam falls a little short of his ambitions this time around. Taking an obvious cue from Alejandro Gonzalez Iņarritu's Amores Perros, this ensemble drama centers around a fateful encounter between three young men on a Calcutta bridge, and through extensive flashbacks Ratnam traces back the journeys of these three different men, in the process painting a cross-section of contemporary Indian youth: driven student activist Michael (Ajay Devgan, perhaps a bit too old to play this role), career criminal Lallan (Abhishek Bachchan) and the directionless Arjun (Vivek Oberoi). Ratnam isn't immune to the common trap of inconsistency between the threads; while all three hold a degree of interest, Lallan's is far and away the most compelling story due to the fascinatingly self-destructive relationship between he and his pregnant wife (Rani Mukerji) and, above all, Bachchan's fierce performance. His commanding presence short of revelatory--and should finally help him break somewhat from the shadow of his father Amitabh's legendary legacy-- and he keeps the film engrossing even as the urgency gradually peters out after the film passes the character convergence point. The climax is particularly disappointing as Ratnam's headier concerns take a back seat to some rather improbable action and stunts. Even so, Yuva offers a lot more substance in both content and performance than most films, regardless of the nation of origin; that it is a product of an industry known for candy floss fluff makes it all the more noteworthy. (Special thanks to Naz 8 Cinemas)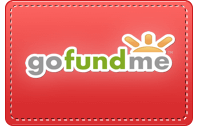 ---
We are a participant in the Amazon Services LLC Associates Program, an affiliate advertising program designed to provide a means for us to earn fees by linking to Amazon.com and affiliated sites
The Movie Report Archive/© Michael Dequina
All images and multimedia files are copyright their respective copyright holders and no rights are given or implied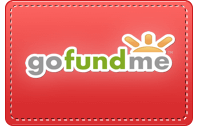 Please keep The Movie Report/
Mr. Brown's Movie Site alive
by generously submitting a PayPal donation.