#351 - 354
December 6, 2002 - December 27, 2002
all movies are graded out of four stars (
)
We are a participant in the Amazon Services LLC Associates Program, an affiliate advertising program designed to provide a means for us to earn fees by linking to Amazon.com and affiliated sites.
M O V I E S
Chicago (PG-13)

BUY on Amazon: Poster! | DVD! | VHS! | Soundtrack! | Movie Book! | Sheet Music!
With the release of the long-aborning film version of Bob Fosse's Roaring '20s-set Broadway hit Chicago, the origins of my Movie Poop Shoot column's title is now out there for the moviegoing world to see, in the late musical number "Razzle Dazzle": "Give 'em the old flim flam flummox/Fool and fracture 'em." It seemed like a good idea at the time; after all, it was a variation of a phrase that was proven to be catchy, and it was sung by a super-slimy yet super-smooth and super-cool character, attorney Billy Flynn. I guess it would only figure that in this film version he would be played by someone characterized by the first, but not the second or third, term--Richard Gere.

Another line from "Razzle Dazzle" comes to mind when watching--or, more specifically, listening--to Gere's performance: "Long as you keep 'em way off balance/How can they spot you got no talents?" That's the only reason I can rationalize the effusive praise, including a Golden Globe nomination, for his performance here. Certainly he's passable when simply speaking (after all, exuding smarm is Gere's strongest suit), and he does surprisingly decently with a big tap dance number. But singing? I'm not sure if his nasal, bad-Al-Jolson-impression vocalizing can qualify as such, and in so doing he murders the character. Billy's sleaze, to be sure, but he's also a seducer, and a convincing one at that--a quality that generally comes through in his singing. With Gere every bit as off-putting in that area, Billy's bag o' bamboozling tricks seem that much more ridiculous.

What makes Gere's off-key performance all the more frustrating is that first-time feature director Rob Marshall gets so much so right otherwise; in translation to stage to screen, Chicago has retained all of its deliciously mean spirit without a hint of Hollywood dilution. It certainly helps that Marshall's casting of the two central characters, publicity-hungry rival murderesses Roxie Hart and Velma Kelly, is spot-on. That Catherine Zeta-Jones does a bang-up job with the latter role isn't necessarily a surprise, considering she started her career hoofing and belting on the London stage. What does come as a shock is how the already-famously-ravishing starlet here achieves an even more stunning level of sensuality; sultrily singing and sashaying across the screen in the opening number "All That Jazz," Zeta-Jones gets the film off to a sexy, high-energy start, and the film flat-out electrifies whenever she's on screen. Zellweger, whose previous musical inexperience made her an especially unlikely casting choice (though not as unlikely as Gere), proves unexpectedly able to carry the torch with the film's second number, "Funny Honey," exposing a sneaky, dark edge and coquettish sexuality that usually stays buried under a girl next door persona. When the stage is all hers--literally--in her midway showcase number "Roxie," she carries it like an old pro, turning a bare black set into a dazzling place.

Or should I say "a razzle-dazzling place." Chicago is, after all, all about the showmanship of its music and performers, with the cynical plot about upstart Roxie and veteran Velma fighting for the spotlight, stardom, and for freedom with the help of oil-slick Billy most definitely a secondary concern. Marshall stages the narrative scenes in a fairly pedestrian manner and pulls out all the glitzy stops for the musical ones, reflecting the new-for-the-movies device devised by screenwriter Bill Condon: all of the numbers are fantasies sprung from Roxie's vaudeville-obsessed mind, à la Björk in Dancer in the Dark. (The "Cell Block Tango" number, which builds from the noise of a leaky faucet, especially brings that other film to mind.) For the most part, the conceit works, though at times it's a stretch, as in "Mr. Cellophane," the big song for Roxie's decent-to-a-fault husband, Amos (John C. Reilly, displaying a solid set of pipes). Marshall and editor Martin Walsh's giddy, flashy, MTV-style cutting sometimes works against the film, particularly Marshall's own choreography (ironic, considering Chicago the stage show is primarily known for its dancing), but the energy of the performances and John Kander and Fred Ebb's enduring score push these sequences and the entire film over any hurdle--yes, even including the misbegotten casting of Gere.
Kaante (Thorns) (R)

BUY on Amazon: Poster! | DVD! | Soundtrack!
A Bollywood take on Reservoir Dogs with a strong helping of The Usual Suspects on the side--complete with the requisite singing and dancing interludes--sounds, to put it mildly, unusual. So much credit is due writer-director Sanjay Gupta, who manages to conform to the tried-and-true Hindi masala film formula and respect the spirit of the source material in Kaante.

The first half of the film (which is the first Indian production to be shot entirely in Los Angeles) more closely resembles the Bryan Singer film than the Quentin Tarantino, with six "usual suspect" crooks (Amitabh Bachchan, Sanjay Dutt, Sunil Shetty, Mahesh Manjrekar, Kumar Gaurav and Lucky Ali) meeting up in jail after being picked up on suspicion of stealing a truck. While in a holding cell, the six devise a plan to strike back against the cops: robbing a bank that services the police force. The first act climaxes with the heist, and following the intermission the film traces the aftermath, which largely takes place in--yes--an abandoned warehouse.

A good thirty-minute chunk of this second half will be déjà vu for Dogs fans, as the characters true colors--if you get my drift--coming clear; the entrance of the mostly Mr. Blonde-ish character is lifted wholesale, as are some of his lines of dialogue. But Gupta ultimately uses this as a mere launchpad for his own spin on the familiar story. There is more extensive backstory for all of the characters (undoubtedly a product in part of the longer run time), not to mention this is more of a straight action film than either of the original films. In the big blow-'em-up set pieces, Gupta reveals a number of other influences aside from Singer, Christopher McQuarrie (after whom a cop character is named) and Tarantino, namely John Woo, Michael Bay and the general Jerry Bruckheimer aesthetic. Evoking the latter two may not necessarily be a good thing in general, but the slick Tinseltown-level sheen works in this context and is especially noteworthy given the slapdash nature of a lot of Bollywood productions.

In fact, the Western sensibility was perhaps too strongly in mind in the making of Kaante. The producers' plan is shop an edited version for a wider North American arthouse release, and as such the musical numbers have obviously been designed for easy removal--that is, what few musical numbers there are; there are only three total, two of which are largely focused on female back-up dancers rather than prominent characters. But the MTV-esque numbers do not upset the overall tone of the film, and they indeed get the entertaining job done (after all, how can one not resist a drunken song-and-dance by the guys in that familiar warehouse the night before the heist?) as well as show that if Gupta ever wants to cross over into Hollywood, he is equally suited to the realm of music video as he is to slam-bang action.

In the meantime, though, Gupta proves to be right at home in Bollywood with Kaante, which (with the unfortunate exception of one literally last-minute bit of hilariously godawful acting by an actress in a tiny but pivotal role as a mentally-challenged character) is as seamless and effective a mix of Bombay and Hollywood genre conventions as they come.
In Brief
Catch Me If You Can (PG-13)

BUY on Amazon: Poster! | DVD! | VHS! | Soundtrack! | Movie Book! | Book! | Book on Tape! | Book on CD!
Leonardo DiCaprio does a decent enough job in Gangs of New York, but he is clearly more in his element in Steven Spielberg's more modern caper, based on the memoirs of one Frank Abagnale, Jr. (DiCaprio), a master con who sent the Feds on a years-long chase across the country and the globe in the 1960s--all while he was still a teenager. As a cat-and-mouse thriller, this amiably light-footed chase gets the job done, buoyed by Spielberg's urgent yet confidently loose-limbed pacing, John Williams's toe-tapping jazz score and the performances of the well-cast DiCaprio, Christopher Walken (nicely, uncharacteristically reined-in as Frank Sr.) and Tom Hanks (obviously having a lot of fun as the lead Fed). Unfortunately Spielberg and screenwriter Jeff Nathanson were not content to leave the film as an expertly calibrated popcorn entertainment, as they feel the need to serve up a trite "emotional" reasoning behind Frank Jr.'s behavior (it's a rebellious reaction to his parents' divorce--boo hoo) that instead makes the film less substantial rather than more. However, the misfired dramatic pretensions do nothing to negate the suspense, laughs and thrills that are served up by Spielberg and company.
The Hours (PG-13)

BUY on Amazon: Poster! | DVD! | VHS! | Soundtrack! | Screenplay! | Novel! | Book on Tape! | Book on CD! | Sheet Music!
Meryl Streep. Julianne Moore. Nicole Kidman. Ed Harris. An Oscar-nominated director. A celebrated novel--one which partially revolves around a celebrated real-life novelist. Death. Disease. Despair. The Hours is more than just Oscar bait; it's a veritable Oscar bait and tackle shop. That isn't to say that the much-decorated trio pictured on the one-sheet don't do an impressive job in Stephen Daldry's adaptation of Michael Cunningham's novel. As Virginia Woolf, whose book Mrs. Dalloway serves as the glue between her story and those of two other women in different time periods, Nicole Kidman is unrecognizable far beyond her much-talked-about prosthetic nose; in voice, demeanor, and way of carrying herself, Kidman truly disappears into the character of the tortured literary genius. In the wake of her justly-lauded work in Far from Heaven, Moore's turn as another frustrated 1950s housewife is a bit been-there, done-that, but there's no denying that she does a reliably effective job. Streep is saddled with the least interesting storyline as Clarissa Vaughn, a Mrs. Dalloway variant in modern-day New York City, but she turns in a subtle, touching performance.

If only, aside from Philip Glass's atmospheric score, the entire film registered as something more than "performance." It's easy to appreciate the acting involved, from the three lead performances down to Toni Collette's highly memorable single-scene cameo (Harris, in full-tilt hammy Oscar-grabbing Pollock mode as Streep's AIDS-stricken ex-lover, is one notable exception, however), but the performers' efforts are the only reason to care much for these characters, which are rather thinly developed in David Hare's screenplay. Through Moore we get a vivid sense of housewife Laura Brown's desperation, but the character remains a cipher beyond her need to escape and interest in the book Mrs. Dalloway. On the flip side, there never is enough of that sense of desperation in Streep's storyline to make any suspense over Clarissa's possible self-destruction convincing. The Woolf thread is the best realized, but that has more to do with Kidman's performance, which fully fleshes out Hare's vague "mad genius stifled by sedate country living" conceit. None of these flaws, however, is likely to matter with Academy voters, as The Hours looks and sounds too much like a prototypical Best Picture contender to resist.
Nicholas Nickleby (PG)

BUY on Amazon: Poster! | DVD! | VHS! | Soundtrack! | Novel! | Book on Tape! | Book on CD! | CD-ROM!
With its top-flight cast and distinguished literary pedigree, Douglas McGrath's adaptation of the Charles Dickens classic is nothing if not respectable. Alas, that doesn't necessarily amount to it being a completely successful sit. McGrath condenses the large original text down to two hours and change without corrupting its spirit, but it's difficult to care about the title character's efforts to support himself, his mother and sister when he's played by such a blank: vapid pretty boy Charlie Hunnam. The performances by the large ensemble are also uneven; for every touching turn (Jamie Bell as an orphan whom Nicholas befriends) there's a Hunnam-level performance (Anne Hathaway as Nicholas's love interest); for every delicious bit of overacting (Christopher Plummer as Nicholas's slimy uncle; Jim Broadbent as a corrupt schoolmaster), there's some insufferable hamming (Nathan Lane and Alan Cumming as members of a traveling theater troupe) to match. Such inconsistency may sound fascinating, but ultimately the film leans toward the blandness of its star.
The Pianist (R)

BUY on Amazon: Poster! | DVD! | VHS! | Soundtrack! | Screenplay! | Book!
Roman Polanski's Palme d'Or winner fits that prototypical Best Picture contender mold, it being a Holocaust tale, and it follows the pedestrian prestige picture formula. Not that this adaptation of Polish pianist Wladyslaw Szpilman's memoir isn't worth seeing; his story of survival quite literally under the Nazi regime's noses in the Warsaw ghetto is truly remarkable, and Polanski's own experience as a Holocaust survivor certainly informed the film's many harrowing images and moments. That all said, there's a curious detachment to the entire enterprise, and that's because Szpilman (played here by Adrien Brody) remains more of a vessel than a living person. While we see all the events through his eyes, we never feel his actual presence; nothing is ever truly learned about him aside from the basics: Jewish, Polish, pianist. Brody's fantastic performance is solely responsible for any emotional connection that may develop; while the film itself may not live up to the advance hype, Brody exceeds expectations, ably carrying the film from first frame to last, braving a number of grueling transformations along the way.
Pinocchio (G)

BUY on Amazon: Poster! | DVD! | VHS! | Soundtrack! | Novel!
Roberto Benigni's take on Carlo Collodi's classic tale was selected as Italy's official entry for the next Foreign Language Film Oscar, which can only mean one of the following: (1) the selection committee has astonishingly bad taste; (2) it thinks America's fascination with the comedian has lasted beyond the 15 or minutes in '98-'99; or (3) it's intentionally trying to make a (greater?) mockery of the Academy Awards by putting such an astonishingly awful piece of work up for consideration. There is no magic, humor, or just plain fun on display in this take on the timeless story of a puppet who wants to be a real boy; just one long succession of misguided decisions. For mere starters: Benigni casting his 50-year-old self as Pinocchio and casting adults to play all of the children; Pinocchio's ugly costume of tights, which, with its floral-print-on-white design, looks like a pantsuit made of spare material for tablecloths, drapes, or muumuus; how the puppets in no way look any different from flesh-and-blood humans, which then makes Pinocchio's famously growing nose a bit too, ahem, male for comfort. Then there's Benigni's spastic acting, made all the more unbearable by a whiny voiceover performance by Breckin Meyer in the English-dubbed version exclusively seeing theatrical release here--though, admittedly, Meyer and the other members of the voice cast add another layer of head-slapping, what-the-fuck-is-this-for-real? trippiness to the entire unbelievable endeavor.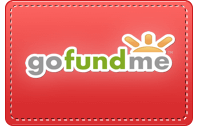 M O V I E S
In Brief
Gangs of New York (R)

BUY on Amazon: Poster! | DVD! | Blu-ray! | VHS! | Soundtrack! | Movie Book! | Book!
Oh, how I wanted to love Gangs of New York. After a rocky production and an even rockier year-long post-production, how I wanted the maestro himself, Martin Scorsese, to come out on top with a glorious cinematic achievement for the ages. Now, having seen the cut finally seeing release, how I wish I were able to speak of it in more glowing terms.

Gangs has been a dream project for Scorsese for decades, and the effort and time spent on research shows through in each speck of dirt on Sandy Powell's period-perfect costumes and every loose shingle on every dilapidated building in production designer Dante Ferretti's uncanny recreation of 1863 New York City, specifically the neighborhood known as the Five Points. There, a clandestine revenge scheme is being played out by young Irish-American Amsterdam Vallon (Leonardo DiCaprio), who vows vengeance against vicious gang leader Bill "the Butcher" Cutting (Daniel Day-Lewis) for killing his father (Liam Neeson) in a vicious Nativist-vs.-Irish battle many years earlier. And that, right there, is why Gangs disappoints; the revenge story, as well as a romance between Amsterdam and a pickpocketing prostitute (Cameron Diaz), aren't nearly as captivating as the history onto which it's grafted. Scorsese himself seems less interested in screenwriters Jay Cocks, Steven Zaillian and Kenneth Lonergan's plot concerns than the real-life events; the power of the film's climax derives largely from his stunning recreation of the 1863 Civil War Draft Riots than the resolution of the Amsterdam-Bill conflict, and the needless voiceover narration provided by DiCaprio (reportedly an addition that came late in the long post-production--and does that ever show) revels largely in extraneous historical details.

To borrow the old cliché, the whole may not add up to the sum of its parts, but in the case of Gangs it's difficult to dismiss the brilliance of those parts--particularly Day-Lewis. His Bill the Butcher is over-the-top without being cartoony, deliciously diabolical yet painfully human. Day-Lewis's performance goes a long way in filling in the blanks of the somewhat underwritten idea that an incognito Amsterdam, in being taken under the wing of an unaware Bill, finds his lost father figure in his sworn enemy. Scorsese's direction is effective beyond his attention to detail; the opening battle sequence, aside from some ill-fitting scoring, and the climax provide a visceral charge; and some quieter moments, particularly a much-talked-about bedside chat between Bill and Amsterdam, are equally memorable. While Scorsese now denies any studio tampering with his vision for the theatrical release, one can only hope that time and special edition DVD will later reveal the masterpiece that this acceptable but disappointing version of Gangs occasionally hints at becoming.
The Lord of the Rings: The Two Towers (PG-13)

BUY on Amazon: Poster! | DVD Set! | DVD! | VHS! | Soundtrack! | Movie Book! | Novel! | Book on Tape! | Book on CD! | Video Game!
Walking out of The Fellowship of the Ring last December, my first thought was one of grudging admiration and muted anticipation for the next two films. Walking out of The Two Towers, however, I was incapable of thought as I was blown away by this absolutely spectacular entertainment. With all of the necessary exposition given in the first film, director Peter Jackson wastes no time diving right into the action as the former fellowship is splintered into three units: the swashbuckling trio of Aragorn (Viggo Mortensen), elf Legolas (Orlando Bloom) and dwarf Gimli (John Rhys-Davies); ring-bearing hobbit Frodo (Elijah Wood) and best friend Sam (Sean Astin); and captured hobbit buddies Pippin (Billy Boyd) and Merry (Dominic Monaghan). While the action ante is considerably upped in this installment, Jackson also digs deeper into the meat of the characters--most notably the all-digital yet fully-fleshed-out creature Gollum, superbly voiced (and given physical motion and vivid facial expression) by Andy Serkis. A funny, creepy and rather tragic figure, Gollum is a triumph of the impossible; not only is he a rare all-CGI character not to be an annoying caricature (Dobby the house elf, anyone? Or a certain nameless Star Wars creature?), but even in a cast full of charismatic stars whose mere appearance is enough to make a capacity crowd break into applause (as was the case of the entrance of wizard Gandalf, once again played by Ian McKellen), he manages to steal the show--and what a show it is. Not to discount the dramatic weight of the story and its characters, but The Two Towers is, above all else, a grand, epic spectacle. The climactic hour-long battle sequence may be a deviation from J.R.R. Tolkien's original text, but it satisfies as an integral part of the whole of the story and as a sheer kick-ass action extravaganza. A stunning technical achievement as well as a deeply rewarding drama, The Two Towers cements Jackson's in-progress The Lord of the Rings trilogy as a stunning cinematic achievement for the ages.
Narc (R)

BUY on Amazon: Poster! | DVD! | VHS! | Soundtrack!
One of the most ridiculous on-screen sights of 2002 is the "A Cruise/Wagner Production" credit that appears at the opening of Joe Carnahan's gritty cop thriller. Despite the spin coming out of Paramount Pictures, the only involvement superstar Tom had in the film was convincing his home studio to buy the distribution rights from the film's true production company, Lions Gate. But if having the name of Hollywood's golden boy attached draws just one person who otherwise wouldn't watch a Jason Patric/Ray Liotta starrer, then it's all good. Not that Carnahan hasn't exactly bent, let alone rewritten, the rules of the traditional police procedural here. Patric plays an undercover officer who is called on to help a hard-ass veteran (Liotta) in his investigation of his ex-partner's murder. Corruption within the force is exposed; other things are not what they seem; Patric's wife wishes he would leave the dangerous lifestyle; yada yada yada. But the stylish conviction of Carnahan and his never-better leads--the electrifying Liotta especially--make this familiar yarn worth caring about, even if its messy issues and violence are a bit too tidily cleaned up in the end.
25th Hour (R)

BUY on Amazon: Poster! | DVD! | VHS! | Soundtrack! | Novel!
Spike Lee films generally have a reputation for being brash and in-your-face, but with the exception of one prolonged rant sequence, this adaptation of David Benioff's (who also wrote the screenplay) novel is a subdued work, an appropriately mournful look at a convicted New York City drug dealer Monty's (Edward Norton) final 24 hours of freedom before serving his prison sentence. But this is no simple countdown to condemnation; as becomes apparent, Monty's life has long been over. He has little in common with his so-called best friends, a slick Wall Street guy (Barry Pepper) and a high school teacher (Philip Seymour Hoffman); and his relationship with his girlfriend (Rosario Dawson) has been one of thinly-veiled distrust ever since his bust. Lee and Benioff's references to 9/11 have been criticized as being heavy-handed, but the post-disaster atmosphere of uncertainty, despair and somewhat forced optimism fits the story of someone about to head into a dark unknown. The actors, also including Brian Cox as Monty's father and Anna Paquin as a nervy nymphet, is uniformly effective if in some cases not exactly stretching themselves (Hoffman in particular treads familiar ground as a socially awkward, nebbishy type). But continuing to expand his horizons is the director, who here successfully, seamlessly marries his famously inventive visual style with more introspective material.
Two Weeks Notice (PG-13)

BUY on Amazon: Poster! | DVD! | VHS! | Soundtrack!
A fed-up assistant (Sandra Bullock) gives her boss (Hugh Grant) her two weeks' notice, which in Hollywood rom-com land--especially with these two stars--an only mean one thing: true love is afoot. It goes without saying that neither star is stretching here, but they remain effortlessly appealing in this element, especially Grant, who obviously has a ball doing his familiar Hugh Grant thing as a wealthy playboy type. But given how comfortable the two are in this territory, it's disappointing that writer-director Marc Lawrence did not make any apparent attempt to do anything beyond follow formula--including the seemingly basic element of coming up with some choice laughs. Bullock and Grant do what they can, but they, like the viewing audience, appear to be waiting for some memorable payoff that Lawrence fails to come close to delivering.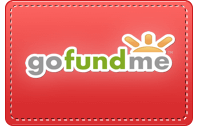 M O V I E S
In Brief
About Schmidt (R)

BUY on Amazon: Poster! | DVD! | VHS! | Soundtrack! | Novel! | Book on Tape!
About Schmidt is indeed all about the character of Warren Schmidt--or should I say his portrayer, Jack Nicholson, and not in the usual sense. Not a single trace of Nicholson's typically slick screen persona nor his even more overwhelming off-camera one is in evidence in his bitingly funny, vanity-free, and deeply touching portrayal of Schmidt, an insurance actuary whose questionable purpose in life is brought to all-too-painful light after retirement and a family tragedy. For the first half of the picture, director Alexander Payne and writing partner Jim Taylor (adapting Louis Begley's novel) are on point with their star, crafting a story that is at once poignant and absurdly hilarious. Case in point, Schmidt's all-too-frank confessional letters to a poor African boy whom he sponsors through a charity organization, which prove to be somewhat of a tenuous lifeline to sanity for him when he embarks on a road trip from his home in Omaha, Nebraska in his very new, very large recreational vehicle.

Ironically, the film loses its way when Schmidt arrives at his destination of Denver, where his fed-up daughter (Hope Davis) is getting married to what Schmidt sees as an unsuitable match: a balding, ponytailed waterbed salesman (Dermot Mulroney). Here, the film falls into the broad gags that had heretofore been avoided: Schmidt gets a stiff neck; Schmidt gets hyped up on painkillers, etc. Kathy Bates has justly won praise for her funny, ballsy performance as Mulroney's uninhibited mother, but her character is more in line with the more obvious humor that rules over this section of the film. That said, it is Nicholson, his fascinating character, and Payne's empathy toward him that ultimately rules over the entire film; a simple, silent, static shot of his face is one of the most beautiful, powerful, indelible images of the 2002 movie year.
Drumline (PG-13)

BUY on Amazon: Poster! | DVD! | Blu-ray! | VHS! | Soundtrack!
This college marching band comedy/drama is every bit the formulaic slice of shameless, youth-targeted manipulation that it appears to be--but if it works this well, who cares? Director Charles Stone III, whose last film was the underseen urban drama Paid in Full, once again takes on overly familiar material and gives it an enthusiastic spin; I eagerly await the moment he's able to work on something truly great. The same applies to co-star Zoë Saldana, a reliable young actress too charming and charismatic to continue to be wasted in secondary roles such as her token love interest part here. The same can't be said for incessantly mugging lead Nick Cannon, who shows the limitations of Nickelodeon training as a talented but rebellious drummer. But it's not as if the audience buys a ticket for the acting or the predictable story, which more or less amounts to a prolonged countdown to the big band competition. What viewers come to see are those famously energetic displays of musicality, choreography, and creativity, and Stone delivers the goods in rousing, crowdpleasing style.
Evelyn (PG)

BUY on Amazon: Poster! | DVD! | VHS! | Soundtrack! | Book! | Book on Tape!
The real-life story of Desmond Doyle, a single father of three who dared to fight the Irish government to regain custody of his daughter, is indeed screen-worthy, but did director Bruce Beresford have to ratchet up the saccharine of an innately sentimental story? Apparently Desmond's (Pierce Brosnan) tear-jerking plight wasn't enough, as we have an older character who dispenses wisdom before croaking at a most inopportune moment, thus setting up what would be a most unfortunate--make that downright ghastly--running bit where streaks of sunlight are called "angel rays." Lest the Emerald Isle setting be a bit too foreign to us Yanks, screenwriter Paul Pender throws in some oh-so-comforting clichés, such as numerous scenes of Desmond and his buddies, in stereotypically Irish fashion, getting soused in sauce; not to mention of the little moppet that is Evelyn (Sophie Vavasseur) charming everyone she encounters with her spunk and precociousness. Brosnan breaks away from the Bond persona with minimal strain (though Julianna Margulies actually sports a more convincing brogue than her native Irish leading man as the token love interest), but as the film's producer he should have paid just as much attention whipping the material into shape.
The Guys (PG)

BUY on Amazon: Poster! | DVD! | VHS! | Soundtrack! | Play!
To take issue with The Guys is to be somewhat of a Scrooge; after all, it's based on a play about 9/11 that was first performed just a little under three months after the tragedy. While there's no denying the sincerity of the material, its performers, and director Jim Simpson (who co-wrote the screenplay with the playwright, Anne Nelson), all the best intentions in the world cannot mask the static staginess of this film. As, respectively, a New York City firefighter who lost a number of men in the World Trade Center attacks and the journalist who helps him write their eulogies, Anthony LaPaglia and Sigourney Weaver deliver measured and moving performances--particularly LaPaglia, who has the difficult task of turning a number of verbal descriptions into living, breathing people whose loss can be felt. Simpson for the most part just steps back and points and shoots as the pair talk in Weaver's apartment, moving to a different room every now and again. While this does achieve a certain air of intimacy with the actors, it also makes for a less than riveting watch; the occasional intercut of fire department surveillance camera footage isn't exactly making the most of the cinema medium.
Maid in Manhattan (PG-13)

BUY on Amazon: Poster! | DVD! | VHS! | Soundtrack!
The ads call this "Pretty Woman meets Working Girl," and that description is accurate, but not entirely. The film is indeed a cross between those two films--but with all of the appeal drained out. This light, Cinderella-esque love story movie is so routine that just about everyone involved looks bored, including star Jennifer Lopez, whose usual magnetism is curiously low-wattage here as Marisa Ventura, a domestic at a posh Big Apple hotel. Naturally, Marisa's dreams are bigger than her Bronx upbringing as she one day hopes to the management suite, but in the meantime she's cleaning suites, including that of a rising politico (Ralph Fiennes) who falls for her. One small hitch: he thinks she's a guest at the hotel, for he first meets her while decked out in the designer duds of another guest (Natasha Richardson), a rich floozy on the prowl. Beyond the already-familiar set-up, the film hits every clichéd contrivance like clockwork, and supremely slumming director Wayne Wang sleepwalks through the paces. There are some isolated sparks here and there, mostly courtesy of a couple of stars turning in work that lends them adjectives one normally wouldn't associate with them: Fiennes is quite charming, and Richardson is often hilarious. Too bad it's in Lopez and her fairly tepid relationship with Fiennes that we're supposed to have the most interest and investment.
Star Trek: Nemesis (PG-13)

BUY on Amazon: Poster! | DVD Set! | DVD! | Blu-ray! | UMD! | VHS! | Soundtrack!
The whole numbering theory of the Star Trek films is thrown out of whack with this tenth big-screen installment--and not in a good way. Even numbers usually specify a good Trek, but the pattern is broken with Stuart Baird's astonishingly dull entry, which while serving upthe requisite space battles, heavily made-up aliens, phaser action, and shots of the Enterprise crew being tossed are all here, proves that without an intriguing adversary for Capt. Jean-Luc Picard (the ever-authoritative Patrick Stewart) and crew, it's all for naught--and Picard clone Shinzon (Tom Hardy) most certainly doesn't fit the bill. Stewart and his regular cohorts--Jonathan Frakes, Brent Spiner, Gates McFadden, Marina Sirtis, Michael Dorn, LeVar Burton--still display the sterling group chemistry that fueled numerous television seasons and three prior feature films, but this wan episode proves that without a decent script, even this seasoned group of pros can boldly go where many mediocre movies have gone before.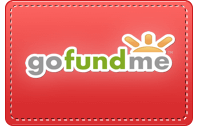 M O V I E S
Adaptation. (R)

BUY on Amazon: Poster! | DVD! | VHS! | Soundtrack! | Screenplay! | Book! | Book on Tape! | Book on CD!
Thanks a lot, Charlie Kaufman. Thanks to you and your superlative script for Adaptation., I and millions of others can no longer use writer's block as a valid excuse for the shittiness of our writing. Leave it to Kaufman to turn what was intended to be a screenplay based on Susan Orlean's nonfiction book The Orchid Thief into a story about his own difficulties in adapting the book. Furthermore, leave it to him, director Spike Jonze and Kaufman's own imaginary twin brother Donald--more on that later--to twist such a shameless indulgence into an incredibly clever and wildly entertaining ride that is perhaps a better film than any straight-ahead movie take of The Orchid Thief ever could be.

Adaptation. (the period is part of the title) is at once more unusual and more conventional than Kaufman and Jonze's previous mindbender of a collaboration, the literal head trip that was Being John Malkovich. That this film focuses not on inexplicable portals into actors' brains but the down-to-earth difficulty of the writing task makes it a more accessible one by default; that said, this film is even more of an insular look into someone's head, with Kaufman going so far as to invent a polar opposite twin brother to illustrate his struggles on the screen. While the self-loathing artiste Charlie (Nicolas Cage) struggles to capture the essence of Orlean's poetic but decidedly uncinematic prose about orchid enthusiast John Laroche, brother Donald (also played by Cage) is having a far easier time with his own creative (in name only) writing endeavors, slavishly adhering to the structure guidelines set forth by screenwriting guru Robert McKee (played onscreen by Brian Cox) to come up with a thoroughly formulaic Tinseltown-ready thriller.

From this description, the film sounds like it's way too inside, but the inherently indulgent nature of the story is offset by Kaufman's smart, self-lascerating sense of humor and Jonze's inventive direction, not to mention the efforts of the cast. Cage pulls off the dual role without a hitch, and while Chris Cooper has been winning the most critical accolades and awards out of the cast as Laroche, doing just as well in a perhaps more difficult role is Meryl Streep, who plays Orlean. She (and, for that matter, Cooper) is mostly seen in vignettes taken from the book (yes, there is indeed some adaptation going on here), but the film's twists afford Streep an opportunity to display her dramatic and equally formidable comedic chops all at once.

The directions taken by those twists make Adaptation. even more divisive than it already is to begin with; it's all too easy to say that Kaufman and Jonze lose their way, and everything falls to pieces in the end. Far from it, I say. The pair know exactly where they are going, and the sheer bravado alone makes the film more alive and exciting than most films that have seen release this year. That they pull off the joke with such savvy hilarity (and, wisely, without so much as an obvious wink-wink, nudge-nudge to the audience) is just gravy.
In Brief
Analyze That (R)

BUY on Amazon: Poster! | DVD! | VHS! | Soundtrack!
For a brief while, this Analyze This follow-up seems like it's going to break that Hollywood scourge known as Sequelitis. The odd couple comic chemistry between Robert DeNiro and Billy Crystal as, respectively, mobster Paul Vitti and his put-upon shrink Ben Sobel is very much intact, and that rapport promises to be taken in new directions when Paul is released from prison--under the condition that he remains in Ben's custody. Having Paul live under the same roof as Ben and his wife Laura (Lisa Kudrow) opens up a number of new comic opportunities, not to mention the possibility of a more substantial role for Kudrow, whose considerable comic gifts were incredibly squandered in the original film. But those promises and possibilities prove to be just that as returning director Harold Ramis abandons the halfway-interesting directions after Paul becomes a consultant on a Sopranos-like television series. The plot then regresses to standard, tired mobster antics, and the only new wrinkles kept are the clunkers, such as the not-so-hilarious sight and sound of Paul belting out West Side Story tunes. As is too often the case, the end credit outtake reel feels like a desperate bid to rescue the dud ending and make the moviegoers leave with a smile. Don't take the bait.
Empire (R)

BUY on Amazon: Poster! | DVD! | VHS! | Soundtrack!
Even if you haven't seen any of the tell-all television spots, every beat of this crime drama will look and sound familiar. After an energetic open that introduces the boundaries between the various drug trade regions in the Bronx, writer-director Franc. Reyes zeroes in on dealer Vic (John Leguizamo) and his formulaic efforts to go straight through business dealings with a rich investment banker (Peter Sarsgaard). Take a not-so-wild guess as to what happens next. Nice performances by Leguizamo, Sarsgaard and Isabella Rossellini (as a vivacious Colombian drug kingpin) and a colorful, if underused, supporting cast (which also includes Treach and Sonia Braga) keep the proceedings watchable, but the all-too-predictable story keeps the film short of being too worthwhile.
Equilibrium (R)

BUY on Amazon: Poster! | DVD! | VHS!
How fitting this long-shelved film would be released the very same weekend as Adaptation., for it often appears that writer-director Kurt Wimmer's sci-fi yarn is hijacked by his phantom twin brother. This peculiar film is like two films in one, and before overzealous studio marketers use that as a pull quote, let me clarify that it's not a compliment. The movie's opening moments clearly illustrate the wild pendulum swings between polar opposite tones. A "utopian" future world where all feeling and its products (namely, art) is outlawed--as well as suppressed by a government-required drug--is introduced by an ominous narrator, with key phrases appearing as on-screen text. Mere minutes later, we see one of the law enforcers, one John Preston (Christian Bale) take out an entire room of baddies with his machine gun... while in complete darkness. Such a wide disconnect continues for the rest of the running time, with gravely serious dramatic scenes full of platitudes about feeling and freedom scored to a self-important organ-and-choir score followed immediately by Preston's superhumanly acrobatic, Matrix-lifted derring-do accordingly set to the thumping electro-beats of rave-ready techno music. It's hard to care about the plight of Preston, who grows to see the evils of his society after he stops taking his daily drug dosages, when his newfound humanity and vulnerability is constantly contradicted by his superhuman way of killing rooms full people--without ever once getting a spot of blood on his clothes, let alone wounded. Who knew that a reunion of Metroland stars Bale and Emily Watson (who plays a civilian "sense offender") could yield something so downright nutty?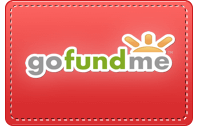 ---
We are a participant in the Amazon Services LLC Associates Program, an affiliate advertising program designed to provide a means for us to earn fees by linking to Amazon.com and affiliated sites
The Movie Report Archive/© Michael Dequina
All images and multimedia files are copyright their respective copyright holders and no rights are given or implied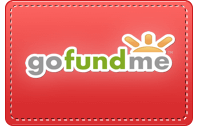 Please keep The Movie Report/
Mr. Brown's Movie Site alive
by generously submitting a PayPal donation.