JULY 1
In Pictures
Apologies in advance for the quality of some of the pictures...

Quentin posing for me during our initial meeting.
---

Quentin, as he signs autographs before leaving for his lunch break.
---

Quentin shaking a fan's hand before leaving for his lunch break.
(apologies for the distorted picture)
---

Robert Forster, who plays Max Cherry.
He posed for this pic for me,
but I have no idea what diverted his attention at that moment.
---

Quentin reading the book Tarantino: From A to Zed during a break.
---

The production chairs. Quentin's is the one on the left, with the Clockers jacket.
---

Pam Grier, in her Jackie Brown flight attendant uniform, posing for me.
---

July 2
July 3
Jackie Brown: The Review



(written July 3, 1997)


BUY THE:
POSTER!
DVD!
VHS!
SOUNDTRACK!
SCREENPLAY!
NOVEL!
BOOK ON TAPE!





---
3 Days on the Set of Jackie Brown/text and photographs © Michael Dequina
All images and multimedia files are copyright their respective copyright holders and no rights are given or implied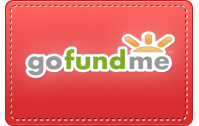 BUY!
Please keep The Movie Report/
Mr. Brown's Movie Site alive
by generously submitting a PayPal donation.