BUY THE:
MOTION PICTURE SOUNDTRACK CD!
Track Listing
"He Reigns [The Medley]" Kirk Franklin featuring Papa San
"Victory" Yolanda Adams
"Glorious" Martha Munizzi
"You Are Good" Greg Kirkland with The Gospel choir
"Still Alive" Kirk Franklin
"Change Is Gonna Come" Deitrick Haddon
"Ooh Child [Urban Mix]" Donnie McClurkin featuring Kirk Franklin
"The Closer I Get to You" Donny Hathaway & Roberta Flack
"When I Pray [Interlude]" Joann Rosario
"All Things Are Working [The Gospel Remix]" Fred Hammond
"I Need You to Survive [Radio Mix]" Hezekiah Walker & LFC
"Now Behold the Lamb" Tamyra Gray featuring Idris Elba & Clifton Powell with The Gospel choir
"Put Your Hands Together" Fred Hammond & Natalie Wilson

Like many film soundtracks released these days, The Gospel's tie-in album from Verity Records features a number of songs and alternate versions that do not appear in the film. While these tracks ("Change Is Gonna Come," "I Need You to Survive," "He Reigns," and "Put Your Hands Together") are worthwhile in their own right, it's a bit disappointing to hear their inclusion over some of the defining musical moments in the film, such as "Peace Like a River" performed by Cynthia Simons or, most notably, Tamyra Gray's "Seasons Change," which is the film's soaring showstopper (and a potential Oscar contender if campaigned properly--heads up, Sony Pictures awards team)--and yet nowhere to be found on the disc. Gray, who is more or less the key musical voice in the film, is only represented here once, with "Now Behold the Lamb"; her on-screen version of "Put Your Hands Together" with Greg Kirkland (Boris Kodjoe's stand-in voice) is supplanted by the one offered here by Fred Hammond and Natalie Wilson. Kirkland is also shortchanged somewhat, as he also is only represented a single time with "You Are Good," but at least that's his character's most prominent number. His early-in-film R&B number, "Let Me Undress You" (written and produced by Daron Jones of 112) is also absent, but its exclusion is understandable (though still a little disappointing) considering it's hardly of a piece with the inspirational theme of the album--and, indeed, The Gospel soundtrack is a solid collection of contemporary gospel selections and an uplifting listen; that a few of the tracks (1, 3, and 12) are live recordings enhances the rejoicing spirit. It's just that the disc is not the ideal commemoration of the film's musical experience--which is one of the film's strongest virtues.

(written October 7, 2005)


Special thanks to Manushka Magloire at Verity Records/Zomba Gospel


BUY THE:
MOVIE POSTER!
DVD!
VHS!
LIVE DVD!
MOTION PICTURE SOUNDTRACK CD!

Press Junket Roundtable Transcripts
The World Premiere
The Review
Home
---
---
External links:
The Gospel: The Official Site
Rainforest Films
Verity Records
NonaNet
House of Tamyra
Boris Kodjoe Official Site
The Gospel @ The Internet Movie Database
---
The Gospel Soundtrack/© Michael Dequina
All images and multimedia files are copyright their respective copyright holders and no rights are given or implied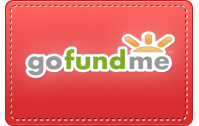 BUY!
Please keep The Movie Report/
Mr. Brown's Movie Site alive
by generously submitting a PayPal donation.