2012 Reviews
all movies are graded out of four stars (
)
---
LUV (R)

BUY THE: Poster! | DVD! | Blu-ray! | Save up to 60% on Movie Tickets & Concessions
During one fateful day spent with his beloved uncle Vincent (Common), 11-year-old Woody (Michael Rainey Jr.,a terrific find) gets a crash course, in ways both literal and figurative, planned and unplanned, in how to be a man. From that simple summary, director/co-writer (with Justin Wilson) Sheldon Candis's film sounds like a standard youth rite of passage story by way of Training Day, and in terms of plot beats it is fairly, and rather unabashedly, derivative. But more than just covering those familiar notes with inordinate skill, Candis also layers some deeper, deeply felt, and despairing dimensions. Not only is this Woody's coming-of-age story, but it's very much also Vincent's--or, rather, the story of his inability to come of age when obstacles compel him to stray more and more away from a straight-and-narrow path and inevitably back to less upstanding habits.

The role of Vincent requires a tricky balance, and Common more than pulls off the tough task in a revelatory, award-worthy turn. His distinct blend of imposing screen presence with an approachable brand of charisma is very much in evidence and well employed here, for one can not only easily see why Woody looks up to him so, but also why he commands Woody's loyalty for as long as he does even as events gradually spiral out of control. (Immeasurably helping in that respect is the effortless chemistry between Common and Rainey.) But the intensity in his eyes subtly, affectingly shifts from one of carefree confidence to increasingly insecure desperation as the film progresses, belying--and, in its own ironic way, fueling--the blunt forcefulness of his words and actions. Common and Candis make Vincent a fascinating and unexpectedly, poignantly tragic figure, further reinforcing the truly bittersweet edge to Woody's--and, for that matter, anyone's--evolution into and emergence as his own individual. With growing up comes the inevitable and necessary shattering of illusions and ideals, and in a more specific way the recognition of heroes as being all too human, and natural though it is, there is just as much pain and fear as there is excitement and hope--an emotionally astute note that makes the entire film that much more powerful and relatable.
Middle of Nowhere (R)

BUY THE: Poster! | DVD! | Blu-ray! | Save up to 60% on Movie Tickets & Concessions
Ava DuVernay's meditative, haunting feature writing/directing debut, 2010's I Will Follow, was a twofold triumph for independent (in every sense) African-American filmmakers. Not only did it announce the arrival of a unique, idiosyncratic, refreshing new cinematic voice, but it also marked the successful launch of DuVernay's own distribution company AFFRM, dedicated to giving alternative cinema of color a proper theatrical run. As assured and fully formed as her style and thematic identity--and the groundbreaking release strategy--were for that film, her follow-up effort Middle of Nowhere shows her further developing and evolving to beautifully poignant effect.

DuVernay won the Best Director prize at Sundance this year, and deservedly so, for the film is most immediately distinguished by her complete command of the delicate tone of her story--which, ironically, revolves around characters who display little to no control over their own lives, whether by circumstance or their not always aware choice. Both apply to Ruby (Emayatzy Corinealdi), a young nurse whose stalwart commitment to her convicted husband Derek (Omari Hardwick) is tested on the eve of his parole eligibility, when the harsh truth of his prison stay, pressures from and realizations about her family, and the attention of a stranger (David Oyelowo) nudge her into recognizing the wide and potentially more rewarding array of directions and possibilities her life can hold--ones that are well within reach, if only she could find the strength and courage to for once take charge for her own self.

With its focus on a heroine struggling to free herself from the safety and trained comfort of literal and figurative immobility, Middle of Nowhere is more than a spiritual sibling to the life-after-grief tale that was I Will Follow, but this film moves DuVernay's recurring theme from a more specific situation and place (in every sense) to a more universal and complicated arena, in how it is so easy to fall into--and even, however unconsciously, choose--a state of emotional stasis. This "middle of nowhere" is readily apparent in Ruby and her self-imposed limbo (beautifully conveyed visually by Bradford Young's striking cinematography) and Derek and his prison sentence, but it also manifests in lives of Ruby's mother (Lorraine Toussaint) and sister (Edwina Findley), both living outwardly functional lives as single parents, both embittered and encumbered in their own ways by their frustrations with and defeats within their lives.

These characters and their stories could have easily, lazily led to histrionic melodrama, but such is DuVernay's faith in the emotional truth of these people and their lives--and the unparalleled power of a well-placed and -timed silence in lieu of on-the-nose dialogue--that it largely remains subtly, poetically internal. Such a feat could not have been pulled off had she not cast actors with vividly expressive faces, and she especially struck gold with her central couple. Corinealdi is a remarkable discovery, her warm, vulnerable eyes always awash with such pain yet brimming surprising reserves of strength. I Will Follow returnee Hardwick makes spectacular use of a role both fairly spare in screen time and speech; what he is able to convey in a single expression, most especially in one climactic scene, can be nothing short of devastating. Of the main trio of roles, Oyelowo's Brian, a bus driver who takes an interest in Ruby, has seemingly the easiest role, it being a more spirited and outgoing type, but he and DuVernay make a genuine, multidimensional person out of what could have easily been written and played as a conventionally contrived third wheel.

So characterizes the whole of DuVernay's accomplishment with Middle of Nowhere: with its leisurely place, subdued atmosphere, almost fly-on-the-wall slice-of-life authenticity, its unadorned simplicity belies the exquisite thought, craft, and heart that only could have made such an accomplishment possible.
People Like Us (PG-13)

BUY THE: Poster! | DVD! | Blu-ray! | Soundtrack! | Save up to 60% on Movie Tickets & Concessions
Following the passing of his estranged father, a man (Chris Pine) learns of an illegitimate half-sister (Elizabeth Banks) he never knew and then proceeds to discreetly insert himself into her and her young son's life. Sounds like the stuff of soap--especially the whole "undercover brother" angle, one of those plot devices that exist to manufacture and prolong drama--but the formidable talent of the cast believably turns writer-director Alex Kurtzman's (in a change of pace from the multiplex entertainer fare for which he's made his name) contrivance-navigating characters into (yes) people like us. Pine, like his director, shows more dramatic dimension than he has ever had the chance to in his popcorn roles; and Michelle Pfeiffer, as his mother, reminds of how much her regular presence on the big screen has sorely been missed in recent years. But the breakout is the ever-impressive Banks, whose raw, poignant work further solidifies her status as one of the more gifted, versatile, and generally undersung actors working today.
---
LAFF Official Site
---
Los Angeles Film Festival 2012 Reviews/© Michael Dequina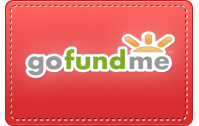 Please keep The Movie Report/
Mr. Brown's Movie Site alive
by generously submitting a PayPal donation.