2001 Reviews
Opening Night
The Caveman's Valentine (R)

BUY THE: Poster! | DVD! | VHS! | Soundtrack! | Novel!
Kasi Lemmons' strong visual skills are very much intact in her sophomore turn behind the camera; among the striking images that appear onscreen are visions of angels about to take flight and otherworldly rays emanating from the top of the Chrysler building. These images flood the chaotic mind of Romulus Ledbetter (Lemmons' Eve's Bayou star, Samuel L. Jackson), one-time Juilliard-trained concert pianist, now a cave-dwelling drifter who rants to anyone within earshot about an imaginary figure of evil known as Stuyvesant. But when he discovers the frozen body of a young man outside his cave one morning, Romulus' paranoid instincts become a valuable tool in solving the mystery.

The key problem with The Caveman's Valentine is that this mystery, taken from the novel by George Dawes Green (who also wrote the script), is never as intriguing as the atmosphere Lemmons creates. The twists are devoid of suspense or imagination, not to mention the principal players in the story are not terribly interesting and/or likable. Included is Romulus; Jackson gives a performance as over-the-top as his character's ratty look--meaning loud, obnoxious, and very off-putting. At least the characters in the film are allowed the option of not listening to his patience-trying ramblings.
Competition Features
All or Nothing (R)

BUY THE: Poster! | DVD! | VHS! | Soundtrack!
Flawless (Tyrone Gibson) wants to become a big-time rapper, but those larger-than-life dreams don't put money on the table for live-in girlfriend (Christine Carlo) and their infant son. The easy financial fix of a life of crime lingers overhead, offering a tempting solution for it all... or a huge risk that could result in nothing.

If this sounds like boilerplate urban drama to you, you wouldn't be mistaken; this is a story that has been told many times over, not to mention better, in the past decade. That said, while his efforts hardly make the film a distinctive piece of work, director Adisa Clyde Jones coaxes decent performances from Gibson and especially Carlo; and the always-terrific Harry J. Lennix (Titus) lends the film some credibility and class in his role as Flawless's uncle.
Amour Infinity

BUY THE: Poster! | DVD! | VHS! | Soundtrack!
Derek (Jerry LaMothe, who also wrote and directed) can't seem to catch a break. He's out of work, and his longtime girlfriend has just abandoned him, leaving him in sole care of their son. Enter the oh-so-symbolically named Amour (Jamie Burton-Oare), a spirited and smart old friend of Derek's, whom he encounters by chance one night. As they become reacquainted, they fall for each other; to paraphrase the film's somber mood-setter of an opening song, she's the other half that makes him whole. But even a friendship this strong and a love this pure may be doomed to not last.

As the synopsis and the title suggest, LaMothe's film falls under the technical category of "romantic tearjerker," and it indeed adheres to an old formula. That said, the term "tearjerker," while apt, has too crass a connotation to really fit; the emotions it elicits are true and wholly earned. Films in which men fall for spunky women have become a subgenre unto themselves, but Amour Infinity gives it a fresh spin by not painting the man as some uptight and/or abrasive fellow. Derek is a well-meaning person, and his intelligence and good humor, not to mention natural human imperfection, prevent him from becoming bland--and likewise the film itself, which has its share of humorous moments, most courtesy of Derek's often boorish friends, and some coming from the gently playful Derek-Amour pairing. There's nothing inherently laughable, however, about the portrayal of the central relationship, which is made all the more believable by LaMothe and Burton-Oare's natural rapport. Their chemistry is a reflection of the appealing, unforced quality that contributed to the film's deserved win of the festival's Audience Award.
Chikin Biznis

BUY THE: Poster! | DVD!
It is not very difficult to see why this South African import won the festival's jury prize. From its buoyant opening title sequence (featuring a number of lavishly costumed child dancers carrying small chalkboards on which the credits are written) on, Mtutuzeli Matshoba's comedy is undeniably likable. Especially endearing is lead Fats Bookholane, whose Sipho opens the film by quitting his longtime job at the Johannesburg Stock Exchange to open a "chikin biznis" selling food fowl in the marketplace--leading to all sorts of comic complications.

Unfortunately, these complications are largely of the sitcom variety, with Sipho getting into disputes with rivals and also finding himself having various business troubles. There's also a thread involving Sipho's messy romantic life; as his wife toils at home as a dressmaker, he carries on an affair with a woman whose husband is in prison, leading to more broad gags. The actors do a capable job with the material, but it's not so much light than just plain slight, and the film is just about instantly forgotten when the lights go up.
Metal

BUY THE: Poster! | DVD!
Black and white photography. A loose, almost improvisational style. As if the parallels weren't already clear cut, writer-director Christopher E. Brown closes his film with a dedication to John Cassavetes. The intentions are admirable, and the final product does command respect; what it never grabs hold of is our emotions. Mettle (not the homophone that lends this bleak drama its title) is the focus, namely that within Ray (Wedrell James), an unemployed mechanic. His job prospects less than promising, he spends his days trying to repair a broken-down truck as his wife Mary (Venieta Porter) wonders what will become of him and their family.

One does feel the passage of days along with the characters as Brown lets the action (what little there is, that is) progress at a very slow pace, which is certainly not a bad thing in the case of this film; as days become weeks, the audience gets a strong idea of Ray's pressures and feelings of futility. Ironically, while the days seem to blend into each other, the film never quite flows. Each scene begins and end with an abrupt cut to black, making for a choppy viewing experience that gets more irritating as the film goes along. This questionable decision cancels out the nuanced and sympathetic work of the actors; the immediacy of James' performance and, hence, the piece at a whole is put at an emotional distance by the distracting technique.
Nikita Blues

BUY THE: Poster! | DVD! | VHS!
"Nikita wants to give her teacher more than just a red apple!" Don't be fooled by this provocative tag line. Yes, the hook for this drama is high schooler Nikita's (Essence Atkins) inappropriate attraction to her impossibly hunky English teacher, Mr. Jackson (Kenney Lee). But that's all it is, the salaciously enticing bait that writer-director Marc Cayce uses to reel the audience. In reality, the film's an afterschool special-level morality play in which young Nikita must learn selflessness and maturity--not only in terms of her lust for Mr. Jackson, but also such hobbies as making quick bucks by reselling clothing she steals from her workplace. Yet the youth drama obviousness is just another veneer, for its preachiness is a harbinger of what the film ultimately reveals itself to be: full-blown Christian propaganda.

This would have a been a bit easier to swallow had Cayce confined his focus to Nikita, but he also includes a peculiar parallel story involving a street tough (William L. Johnson) who yearns to give up his small-time criminal ways yet continues to associate with his boorish white best friend (Eddy Rubin), with whom he simply argues all the time. This thread intertwines with the primary Nikita one in a very clunky manner, their initial intersection also being quite insulting: the friend nearly rapes Nikita's best friend, a plot point that is quickly brushed aside. For the most part, the performances are awkward and broad; Atkins plays up Nikita's unsympathetic qualities a bit too strongly, thus erasing any chance of audience investment. Making the most positive impression is Lee, but his screen presence can only do so much for a role that is never more than a one-dimensional symbol, of both sex and upstanding moral values.
Closing Night
Lockdown (R)

BUY THE: Poster! | DVD! | VHS! | Soundtrack!
By basic description, a prison potboiler produced by and co-starring Master P doesn't exactly set the expectations soaring, so the extent to which this film does work comes as a bit of a shock. Most of the credit goes to actor Richard T. Jones, best recognized for his co-starring roles in The Wood and the television series Judging Amy. In his first leading role, Jones displays great charisma and promise as Avery, a talented young swimmer whose hopes for collegiate glory are quickly dashed when he and his less-honorable friends Cashmere (Gabriel Casseus) and Dre (De'Aundre Bonds) are incarcerated for a crime they did not commit.

Writer Preston A. Whitmore II's and director John Luessenhop go through the familar motions, putting these three men in precarious situations that test their loyalties to each other and their strength of character: Cashmere quickly falls under the wing of the prison's chief goods smuggler (Master P); Avery does his best to stay out of trouble per the guidance of his older, wiser cellmate (Clifton Powell); and Dre, the youngest of the bunch, is confronted by both physical and psychological abuse. The story never surprises, and the extreme brutality would have been shocking if it weren't so completely expected. But there's no denying this piece of pulp fiction's watchability, which can be directly attributed to the able cast: Casseus, Bill Nunn (as a college athletics recruiter), Melissa DeSousa (as Avery's girlfriend), and most of all Jones. Here's hoping he'll get a chance to display his chops in a real movie sometime.
---
HBFF 2001 Home
HBFF 2001 Award Winners
HBFF Official Site
---
Hollywood Black Film Festival 2001 Reviews/© Michael Dequina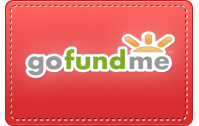 Please keep The Movie Report/
Mr. Brown's Movie Site alive
by generously submitting a PayPal donation.