Movie:
; Disc:

Rated PG-13

BUY on Amazon:
DVD!



Tyler Perry and his DVD producers have again put together an edition that will satisfy fans of his work. He provides a rather frank feature-length commentary where he's quick to point out little errors and the ways in which he tried to grow in all aspects of filmmaking from his last feature directing effort, Madea's Family Reunion. He obviously enjoys discussing his work and is not afraid to toss off a joke here and there, and he's gracious in singing the praises of not only the top-billed stars, but also the smaller supporting players and the crew members. That attitude extends to the three behind-the-scenes featurettes: the 14-minute "Tyler's Team: Cast and Characters," in which Perry discusses the casting process and he and the actors discuss their characters; the four-minute "Introducing the McClain Sisters," which gives a more specific focus on the trio of real-life sisters who play the girls of the title; and a two-minute segment on the rather unique technical considerations in shooting in the Georgia Aquarium. These featurettes include the expected talking head footage, but interspersed throughout them is some choice B-roll footage, such as one bit where Elba parks a car that starts rolling once he gets out of it, as well as various warm candid moments between the actors that support all the compliments being tossed around in the interviews. An extended cut of the film's church sequence, which points up how extensively Bishop Eddie Long improvised in his speech (as mentioned by Perry in the commentary) and features Judy Peters's complete, stirring performance of the song "Step Aside" (performed on the soundtrack album by Yolanda Adams), rounds out the special features in the disc.

Specifications: 1.85:1 anamorphic widescreen; English 5.1 Surround; English and Spanish Dolby Surround; English and Spanish subtitles; English closed captioning. (Lionsgate Home Entertainment)


(written June 25, 2007)



---
BUY on Amazon:
MOVIE POSTER!
DVD!
BLU-RAY!
SOUNDTRACK CD!
The Review
Press Junket Roundtable Transcripts
The World Premiere
The Soundtrack
News
Home
---
External links:
Daddy's Little Girls: The Official Site
Tyler Perry Official Site
Idris Elba @ MySpace
Malinda Williams Official Site
Malinda Williams @ MySpace
Tasha Smith @ MySpace
Gary Sturgis Official Site
Gary Sturgis @ MySpace
Brian White Official Site
Brian White @ MySpace
Terri J. Vaughn Official Site
Terri J. Vaughn @ MySpace
Daddy's Little Girls @ The Internet Movie Database
---
We are a participant in the Amazon Services LLC Associates Program, an affiliate advertising program designed to provide a means for us to earn fees by linking to Amazon.com and affiliated sites
Photos ©2006 DLG Productions, Inc. All rights reserved.
Daddy's Little Girls DVD review/© Michael Dequina
All images and multimedia files are copyright their respective copyright holders and no rights are given or implied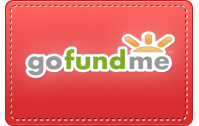 BUY!
Please keep The Movie Report/
Mr. Brown's Movie Site alive
by generously submitting a PayPal donation.