Set Visit
January 18, 2007



It's a sunny and mild January morning in the Miracle Mile area of Los Angeles, but inside the El Rey Theatre it's not only nighttime, but Christmas time. A hopping club scene isn't exactly what one would immediately think of when it comes to a movie bearing the title This Christmas, but that is the setting on this day of shooting, in which Claude Whitfield (Columbus Short), freshly home from the holidays while on leave from military service, gets into a bit of trouble. While Short, writer-director Preston A. Whitmore II, and a number of extras in their nicest nightlife attire roll camera on scenes leading up to a scuffle, Sharon Leal and Lauren London, who play two of Short's three on-screen sisters, spent a little of their down time to talk about the film, their characters, and their other work.
---
On the Set with Sharon Leal
On the Set with Lauren London
Special thanks to:
Arian Reed at AR PR Marketing
Jocelyn Coleman at Favor PR
Idris Elba
Sharon Leal
Lauren London
Columbus Short
Will Packer
Preston Whitmore
Keith Robinson
Brandon Fobbs
Brandi Slayton

---
BUY THE:
MOVIE POSTER!
DVD!
BLU-RAY!
SOUNDTRACK CD!
The Review
The Soundtrack
Home

---
External links:
Rainforest Films
This Christmas: The Official Movie Site
Preston Picture Company @ MySpace
Idris Elba @ MySpace
Columbus Short @ MySpace
Sharon Leal @ MySpace
Keith Robinson @ MySpace
Laz Alonso @ MySpace
Brandon Fobbs @ MySpace
This Christmas @ The Internet Movie Database


---
Photo courtesy Preston Picture Company.
This Christmas @ The Movie Report/Mr. Brown's Movie Site/© Michael Dequina
All images and multimedia files are copyright their respective copyright holders and no rights are given or implied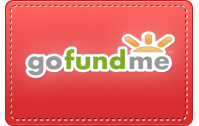 BUY!
Please keep The Movie Report/
Mr. Brown's Movie Site alive
by generously submitting a PayPal donation.