Press Junket Transcripts
October 27, 2007
Top row, left to right:
Laz Alonso as Malcolm Moore, Idris Elba as Quentin Whitfield, Columbus Short as Claude Whitfield,
Sharon Leal as Kelli Whitfield, Keith Robinson as Devean Brooks
Middle row, left to right:
Regina King as Lisa Whitfield Moore, Ambrosia Kelley as Tori Moore,
Loretta Devine as Shirley "Ma'Dere" Whitfield, Delroy Lindo as Joseph Black,
Lauren London as Melanie "Mel" Whitfield, Javion Francis as Keshon Moore, Lupe Ontiveros as Rosie
Front:
Chris Brown as Michael "Baby" Whitfield
(photo by Suzanne Tenner)
WARNING!
...spoilers ahead...
Idris Elba & Columbus Short
Chris Brown
Mekhi Phifer

Special thanks to:
Arian Reed & Brandy Stowers at AR PR Marketing
Idris Elba
Columbus Short
Will Packer
Preston Whitmore

---
BUY THE:
MOVIE POSTER!
DVD!
BLU-RAY!
SOUNDTRACK CD!
The Review
Set Visit - January 18, 2007
The Soundtrack
Home

---
External links:
Rainforest Films
This Christmas: The Official Movie Site
Preston Picture Company @ MySpace
Idris Elba @ MySpace
Columbus Short @ MySpace
Sharon Leal @ MySpace
Keith Robinson @ MySpace
Laz Alonso @ MySpace
Brandon Fobbs @ MySpace
This Christmas @ The Internet Movie Database


---
Photos ©2007 Screen Gems. All rights reserved.
This Christmas Press Junket Transcripts/© Michael Dequina
All images and multimedia files are copyright their respective copyright holders and no rights are given or implied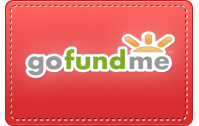 BUY!
Please keep The Movie Report/
Mr. Brown's Movie Site alive
by generously submitting a PayPal donation.