2003 Movie Impressions
Day 1 (March 3) | Day 2 (March 4) | Day 3 (March 5) | Day 4 (March 6)

---
Day 1 - Monday, March 3
Camp (R)
BUY THE:
Poster! | DVD! | Soundtrack!
This Sundance buzz item, which follows the goings-on at a summer performing arts camp for teens, is perhaps best described as a cross between Fame and youth summer camp movies such as Meatballs or Wet Hot American Summer. However, to call it that is to imply a certain sense of narrative cohesion that Todd Graff's script simply doesn't have--not to mention that description too accurately illustrates the earnestness versus wackiness tension that adds to the general messiness. The film follows a few of these adolescent aspirants to the Great White Way, in particular a young stud (Daniel Letterle) and the girl (Joanna Chilcoat) and guy (Robin DeJesus) who pine over him. That storyline, and another central thread involving a once-brilliant composer turned hard-drinking camp instructor (Don Dixon), fail to engage as much as more peripheral concerns, such as a deliciously catty feud between a slutty diva (blonde Katie Holmes clone Alana Allen) and the mousy girl (Anna Kendrick) whom she makes her "assistant" (read: slave).

Perhaps not surprisingly (after all, I am the guy who practically begs for the indifference of most of his meager readership by regularly writing about Bollywood films), the highlights of the film are when the ostensible plotlines are dropped, and the truly talented kids get a chance to perform. Familiar tunes from famous shows are staged (such as the It's Showtime at the Apollo/American Idol staple "And I Am Telling You I'm Not Going" from Dreamgirls), often with a somewhat wry twist, but as fun as those are, the numbers with the most staying power are built around original songs by Stephen Trask of Hedwig and the Angry Inch fame. In fact, the only two scenes that achieve any degree of emotional profundity can credited less to Graff's efforts than Trask's, particularly a soaring climactic number (performed, notably, by a background character).
The Cooler
BUY THE:
Poster! | DVD! | Soundtrack! | Score CD!
The Cooler apparently got a word-of-mouth boost during the between-showings reception, for the second screening was quite nearly capacity. It would be easy to attribute the audience's enthusiastic reception to the novelty of watching a Vegas-set movie in Sin City itself, but Wayne Kramer's gritty little film delivers. William H. Macy plays the title character, Bernie, a man whose job is to stop gamblers' winning streaks by simply standing next to them at the table. When sad sack Bernie's own personal fortunes start to turn when he starts romancing a cocktail waitress (Maria Bello), things take a turn for the worse for his boss, ruthless casino owner Shelly (Alec Baldwin). Baldwin hasn't been this good since Glengarry Glen Ross, stealing the picture with his oily, acidic slickness--not that the perfectly cast Macy doesn't do a commendable job of carrying the picture; in fact, everyone in the ensemble (which also includes Shawn Hatosy, Estella Warren, Paul Sorvino and--yes--Joey Fatone) makes positive impressions. The biggest star that emerges, however, is Kramer, who (with the help of co-writer Frank Hannah) tells a smart, engrossing story with the right balance of down-and-dirty grit and tongue-in-cheek wit.
Back to top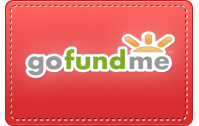 Day 2 - Tuesday, March 4
In America (PG-13)
BUY THE:
Poster! | DVD! | Soundtrack! | Screenplay!
Fox Searchlight's apparent awards bait positioning of the film--which won't be released until the prime Oscar bait period of November--is well-deserved. The film, loosely based on Sheridan's own experiences, tells of an Irish actor (Paddy Considine) who moves his wife (Samantha Morton) and two young daughters (real life sisters Sarah and Emma Bolger) to a less-than-glamorous part of New York City. The reality check of the American dream that ensues--and the reinforcement of those family ties that bind, even in the most trying of circumstances and under the most painful emotional duress--may not exactly be the most original or unpredictable of stories, but Sheridan's sensitive direction and, above all, the impassioned performances more than sell the material. Even more hackneyed plot elements, such as a surly neighbor (Djimon Hounsou) whose silence is broken by the charming young girls, is lent a level of touching emotional authenticity by Sheridan (who also co-wrote the script with daughters Kirsten and Naomi) and the performers.
Finding Nemo (G)
BUY THE:
Poster! | DVD! | Blu-ray! | VHS! | Soundtrack! | Movie Book!
with Knick Knack (G)

Although the version screened at ShoWest was slightly unfinished, it's quite obvious that the Pixar box office win streak will continue with this funny and touching underwater tale of a fish named Marlin (voiced by Albert Brooks) who teams up with one (Ellen DeGeneres) with short-term memory loss (no joke) to find his lost son Nemo (Alexander Gould). This is the most visually stunning Pixar feature yet; the deep-sea settings explode with vibrant color and stunning detail, and the latter quality also applies to the expressive character designs. Of course, the voice cast also plays a large part in creating indelible characters, and Brooks and especially DeGeneres are ideally cast, with the former's nebbishy neuroses playing hilariously against the latter's motormouthed exuberance.

That all said, Nemo is easily my least favorite of the Pixar oeuvre. After an opening scene that is shockingly, poignantly dark, the film becomes the most overly "kiddie" and family-friendly Pixar project yet. The sharp Pixar wit is still very much in evidence, and again they've come up with a film that will satisfy every audience demographic, but there's a certain diminished sophistication when compared to, say, the Toy Story features. Nonetheless, film is undeniably fun and big-hearted without becoming syrupy, and often quite hilariously funny--thanks largely to DeGeneres.

Playing prior to the film (and will presumably also be shown with Nemo when it is released on May 30) was Lasseter's 1989 short Knick Knack. Despite being well over a decade old, this short holds up on a technical level; granted, computer animation has grown in leaps and bounds since then, but the animation is very fluid and the visuals remain impressively expressive. Of course, nothing stands the test of time better than a funny, well-rounded story, and this clever tale of a snowman desperate to escape his snowglobe to join his fellow knick knacks' party certainly fits that bill.
Back to top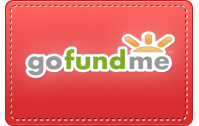 Day 3 - Wednesday, March 5
Anger Management (PG-13)
BUY THE:
Poster! | DVD! | Blu-ray!
Watching Sandler working a crowd live right before the screening made me realize just how stymied he is by the watered-down PG-13 (and inexplicably popular) formula of the typical Happy Madison production--and, indeed, the pre-ordained blockbuster Anger Management is one of them. Get past the stunt casting of Nicholson, and what you have is another silly trifle of a film with Sandler once again playing a character prone to angry outbursts, which then leads to some court-ordered anger management with a kooky therapist (Nicholson) who apparently has some mental issues of his own. And, by film's end, the Sandler character is once again encouraged with a random cry of "You can do it!" (though this time it is not by Rob Schneider but a "very special" guest star).

Nicholson wears his devilish, ear-to-ear grin from his first scene to last, and one has to assume that's his reaction to the presumably enormous size of his paycheck and not the material, which never elicits anything more than a slight guffaw--and most of those just come from the early shock value trippiness of seeing Sandler and Nicholson share the same screen. The numerous celebrity cameos are amusing at first, but they become increasingly tiresome and distracting. That some of the scenes involving the easily recognizable bit players are painfully unfunny (such as a downright baffling sequence set at a monastery, with John C. Reilly sporring the Least Convincing Skullcap Job in Cinema History) just adds to the cringe-worthy embarrassment--though not as much as the highly forced attempts at "heart." As hard as director Peter Segal tries to convince us that this is a film ultimately about the relationship between chemistry-free pair of Sandler and Marisa Tomei, in the end it instead confirms that it's truly about how far formula and shallow stunt casting can go to win the lowest common denominator box office buck.
DysFunktional Family (R)
BUY THE:
Poster! | DVD! | VHS! | Soundtrack!
A live taste of Griffin's act before and after the show pointed up the flaws in DysFunktional Family. It's not that his charisma doesn't translate to film; as in the otherwise awful Master P production of a few years back, the quasi-stand-up feature Foolish, Griffin's exuberance is still infectious on the filmed stage. It's not that the material in the film was any weaker, either; while definitely pushing a number of people's boundaries of crassness and vulgarity (including his mother, who is shown looking a wee bit embarrassed in the audience), his wit and frank honesty shine through. The intercut off-stage segments with Griffin and various family members provide further illumination rather distraction, reinforcing his on-stage points and offering gently, surprisingly touching insight into how his various obsessions and interests were molded. Where director George Gallo goes wrong is in his apparent lack of faith in Griffin's talents, resorting to cheap film school tactics where they're wholly unnecessary. For example, an impression of a person on drugs is needlessly embellished with a dazed, out-of-focus camera and similarly woozy music and hence made less funny. But no matter what wrongheaded trick Gallo pulls out of his hat, he cannot hide nor blunt Griffin's edgy comic gifts or ultimately genuine, warm heart.
Back to top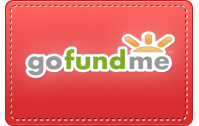 Day 4 - Thursday, March 6
Dreamcatcher (R)
BUY THE:
Poster! | DVD! | Soundtrack! | Novel! | Book on CD!
Dreamcatcher boasts an impeccable pedigree--Lawrence Kasdan directing a stellar ensemble cast led by Morgan Freeman in a thriller written for the screen by William Goldman, from a Stephen King bestseller--and, indeed, the film doesn't open without promise. The setting is the snow-blanketed Maine wilderness, where four childhood friends (Thomas Jane, Jason Lee, Damian Lewis and Timothy Olyphant) have come for their annual hunting trip. Things quickly turn ugly, and no, alcohol has nothing to do with it--with the crash landing of a spacecraft comes the infestation of a decidedly less-than-friendly alien life form. How unfriendly, you may ask? These hyper-phallic, large-toothed creatures gestate in humans and are born into the world not through an Alien-style chest burst, but an even more messy and discomfiting delivery through the anus.

So far, so B-movie good, and Kasdan wisely doesn't skimp on the explicit gore. But after the (literally) killer set-up, the entire film falls apart in most spectacular fashion. Goldman starts laying on the explanations, but, ironically the reasoning behind the events just ends up muddying the film beyond any sense. That their trip is rudely interrupted by an infestation of extraterrestrial proportions proves to be no accident, tying into the destiny that had been long-ago laid out when, as kids, they bonded--in most otherworldly ways--with a Down's Syndrome-afflicted boy named Duddits. Cover-up-minded military types (led by Freeman, in a rare bad performance), psychic abilities, split personalities, possession by evil forces, heavyhanded visual metaphors involving cabins and libraries, and--yes--Scooby-Doo-inspired battle cries (way to use that corporate synergy) are piled on to make something that is often incomprehensible and always just downright silly--best exemplified by the film's climax, which has to go down as one of the most laughable head-scratchers in recent cinema history.
Back to top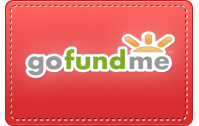 ---
ShoWest 2003 Awards
Inside ShoWest 2003
---
ShoWest 2003 Movie Impressions/© Michael Dequina
All images and multimedia files are copyright their respective copyright holders and no rights are given or implied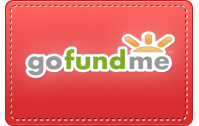 Please keep The Movie Report/
Mr. Brown's Movie Site alive
by generously submitting a PayPal donation.
Click here to buy movie posters!