2002 Movie Impressions
About a Boy (PG-13)

BUY THE: Poster! | DVD! | Blu-ray! | Soundtrack! | Screenplay! | Novel! | Book on Tape!
With the arrival of another Star Wars film from Fox comes another Hugh Grant-headlined counteroffensive from Universal, About a Boy--and one that should achieve much of the success of their Phantom Menace alternative, 1999's Notting Hill. While not as enjoyable as that romantic comedy, this adaptation of the Nick Hornby novel does offer a sweet and funny alternative to any sort of sci-fi shenanigans.

Grant plays the too-appropriately monikered Will Freeman, a 30-something Londoner who has managed to avoid all responsibility in life. Thanks to the regular royalty checks for a hit song his late father penned, Will has never held a job, and the self-serving, responsibility-free mode of living also extends to his "love" life--or so to speak. In his ongoing pursuit of racking up notches on his bedpost, Will decides to invent an imaginary son and attend single parent meetings. Little does he know that as an indirect result of this plan of action, a very real 12-year-old boy by the name of Marcus (Nicholas Hoult) will become a large part of his life.

The story may take a rather circuitous route toward establishing what is the key relationship between them, but once that gets going, so does the film. Grant and newcomer Hoult have a nicely unforced chemistry that almost never descends into schmaltz--quite a feat considering that the main thrust of the story is decidedly sentimental: Will discovers what's missing in his pampered existence through Marcus, and Marcus emerges from his shell with Will's guidance. The pair of them also have a nice rapport with Toni Collette, who plays Marcus' troubled hippie mother Fiona.

The chemistry is a bit lacking, however, when Will meets the woman of his dreams, single mom Rachel (Rachel Weisz), making this relationship angle feel even more of an afterthought than it already does. But Weisz, as the rest of the cast, is quite likable and hence able to make any rough spots forgivable. This in no more the case than in one fairly syrupy scene that Grant and Hoult are able to salvage: a "Mandy Moore moment" where a musical performance is suddenly, somehow augmented by out-of-nowhere instrumental accompaniment.

But I suppose such maudlin missteps are par for the course whenever bad boy filmmakers (in this case, original American Pie brothers Chris and Paul Weitz) decide to take on less crass material. Luckily for them--and for us--such mistakes are kept to a minimum, and About a Boy will warm your heart without making you feel guilty about it.
Enigma (R)

BUY THE: Poster! | DVD! | Soundtrack! | Novel! | Book on Tape!
One would think a film about WWII codebreakers would be gripping entertainment, but Michael Apted's thriller only fits the bill for part of the way. Don't go in expecting a historically correct account about how the crew at Britain's Bletchley Park broke the Nazi's Enigma code, for this film uses the historical context as a backdrop for a more conventional entertainment. Dougray Scott plays Tom Jericho, a brilliant codebreaker getting back into the game after suffering a mental breakdown brought on by a breakup with his beloved Claire (Saffron Burrows). Claire has gone missing, and with the help of her former roommate Hester (Kate Winslet), Tom seeks to solve the mystery of her disappearance--while, at the same time, crack the code in time to avert a disaster at the hands of Nazi U-boats. The performances are spot-on, from Scott and Winslet to a wonderfully weaselly Jeremy Northam as a cocky secret agent; and Apted urgently paces the proceedings. But the film is ultimately upended by Tom Stoppard's bottom-heavy script, which overloads the final stretch with too many twists and revelations that our hero has to explain things aloud for our convenience.
Human Nature (R)

BUY THE: Poster! | DVD! | Soundtrack! | Screenplay!
If you tried to explain Human Nature's basic plot to someone, he or she would probably think you were insane. After all, it centers on the relationship between an author (Patricia Arquette) with a hormonal condition that leaves her entire body covered with hair, and a scientist (Tim Robbins) obsessed with training mice proper table manners. If that weren't odd enough, add into the mix a feral man (Rhys Ifans) who was raised in the wild by his father, who believed himself to be an ape, and you've got yourself a wild comedy that could only spring from the demented mind of Charlie Kaufman, writer of Being John Malkovich. As with that film, an exceedingly bizarre premise is the mere jump-off point for even more twisted goings-on, but this film isn't quite as hilarious or strangely poetic as Malkovich. However, it certainly entertains on its own warped terms, particularly through the fearless performances of its cast, which also includes Miranda Otto as Robbins' seductive French assistant. Needless to say, the film isn't exactly for anyone, but if you can appreciate the singular sight and sound of a nude woman covered from head to toe in hair breaking out into a Disney-esque musical number in the middle of a forest, then this brazenly bizarre cup of tea will definitely hit the spot.
My Big Fat Greek Wedding (PG)

BUY THE: Poster! | DVD! | Soundtrack!
On paper, nothing about My Big Fat Greek Wedding screams out "originality." A shy, frumpy girl comes out of her shell, attracts the attention of the man of her dreams, who isn't exactly the man her family dreamed for her. Yet director Joel Zwick has made a comedy that, if not exactly a gutbuster, one that is consistently charming, and that is due to the fresh voice and presence of writer/star Nia Vardalos.

Greek Wedding is based on Vardalos' autobiographical one-woman stage show of the same name, which likely accounts for the slightness of the narrative. Her Toula Portokalos is 30, unmarried, and has no problem with it--which causes concern in her parents (Michael Constantine and Lainie Kazan), who own the Greek restaurant where she works. Only when she sees one Ian Miller (John Corbett) come into the restaurant one day is she inspired to make a change in her life: off go the glasses, in go the contacts plus college computer courses and a new job to match. As fate and luck would have it, she and Ian encounter each other again and embark on a romance certain to draw the ire of her very traditional Greek father.

The exact outcome of Toula and Ian's relationship isn't exactly a mystery (after all, look at the title), and the relationship itself is almost impossibly perfect, for there doesn't seem to be one slight flaw in Ian's character. That the romance at the center of this comedy is largely played straight speaks of the low-key sincerity of the entire film. While knowing potshots at some of the old country Greek ways and the various eccentricities that come with large families pave the road to the matrimonial destination, what propels the journey is the genuine affection behind the humor--and that is courtesy of Vardalos, whose comic timing and appeal also extends to her efforts in front of the camera. As mentioned earlier, My Big Fat Greek Wedding may not exactly be an innovative film, but it most certainly is a lovable one.
Possession (PG-13)

BUY THE: Poster! | DVD! | Soundtrack! | Novel! | Book on Tape!
Given his twisted track record, one could plausibly be led to believe that Neil LaBute's Possession is a remake of the freaky (in more ways than one) 1981 Euro-horror-art film in which Isabelle Adjani did the nasty with an octopus-like creature. Alas, the only halfway subversive move LaBute makes in this film is cast his regular, slimeball/eccentric specialist Aaron Eckhart, as someone neither a slimeball nor an eccentric--nor, for that matter, a combination of the two.

Eckhart plays a traditional romantic leading man this time around, and that should give one clear indication as to just how far removed Possession is from the rest of the LaBute oeuvre. His last film, Nurse Betty, may have been considerably lighter on its feet than the cinematic cynicism of his In the Company of Men and Your Friends & Neighbors, but it still operated within a darkly comic milieu. In adapting A.S. Byatt's novel of the same name, LaBute is definitely making a stretch--and, sadly, the strain shows.

No such strain befalls Eckhart, however, who proves more than up to the sensitive, swoony task as Roland Michell, an American scholar in England studying the life and work of Victorian poet Randolph Henry Ash (Jeremy Northam). When he stumbles upon some secret love letters that appear to have been exchanged between Ash and another poet of the era, Christabel LaMotte (Jennifer Ehle), he joins forces with Maud Bailey (Gwyneth Paltrow), an English academic who is researching LaMotte, to investigate the truth.

No prizes for anyone able to figure out what happens between Roland and Maud, and despite Eckhart's charismatic and sensitive turn, the modern-day end of this two-pronged romance never quite comes to life. Maud is supposed to be no-nonsense and remote, but Paltrow lays on the ice a bit too thick, and the eventual thaw comes off less than convincing. More involving is the flashback story; Northam and Ehle do strike the requisite sparks, and Lena Headey gives an equally passionate supporting turn as LaMotte's companion.

Overall, though, the tone and feel of Possession is more reflective of the more distant modern-day storyline. There's no denying the sincerity of the entire enterprise, and LaBute exercises remarkable restraint, never resorting to melodramatic manipulation. But it's possible to be too restrained, and that's how Possession ultimately comes off as: so restrained as to be detached and almost as chilly as his darker films--not exactly what one would want from a story about a love so strong that it echoes through the ages.
Windtalkers (R)

BUY THE: Poster! | DVD! | Blu-ray! | Soundtrack! | Movie Book!
Originally slated for release last November, John Woo's Windtalkers was delayed by its studio, MGM, partly because it was unsure how a violent WWII film would be received when a real-life military operation was just beginning. MGM needn't have been so cautious, for if something as cheesy as Fox's Behind Enemy Lines could make a healthy splash at the box office take at that time, one could only wonder how well a war film of actual substance would have fared--and Windtalkers is, indeed, such a film.

As is the case in a number of Woo films, at the core of Windtalkers is the bond that develops between two men from different worlds: here, U.S. Marine Sergeant Joe Enders (Nicolas Cage); and Private Ben Yahzee (Adam Beach), one of the Navajo tribesmen recruited to use their language as secret military code in radio communications. Of course, such a bond is not instantaneous. Enders is still haunted by the battlefield incident that left him with a severe ear injury when he receives the assignment to protect Yahzee--and, more importantly, the code itself. Yahzee's spiritual and idealistic outlook on life naturally conflicts with the hardened world view of Enders, who was the sole survivor of his last mission. It is through the shared experience of the harsh warfront in Japan that the two come to a mutual understanding and respect for each other.

The script by John Rice and Joe Batteer seems tailored to Woo's usual thematic concerns, but Woo himself has adjusted his normal action tricks to fit within a classic combat context. There are no big slow motion shootouts here, nor do flocks of birds somehow find their way onto the battlefield (though Woo does find a fairly clever way of working that particular visual obsession into the film). The many large-scale battle sequences more or less look like others one would find in other war films. But some distinct Woo touches are present: a close quarters standoff; the strangely balletic way bodies flail about as they get riddled with bullets. As such, one is able to get a sense of both the adrenaline charge and the horror that comes with the war experience.

While the battle scenes do make a visceral impact, their lasting impression comes from the weight that the characters bring to the scenes. Cage is effectively understated throughout the picture, a most welcome relief coming after his hammy, badly accented theatrics in his other recent WWII film, the abysmal Captain Corelli's Mandolin. Beach's performance sneaks up on you; his wide-eyed, youthful enthusiasm initially strikes one as being overwrought, but it reveals itself to be the right note as the arc of his character progresses. Lending memorable support are those who play the other members of the squad: Mark Ruffalo, Noah Emmerich, Peter Stormare, Brian Van Holt, Brian Henderson, and particularly Roger Willie and Christian Slater as, respectively, the other Navajo in the squad and his protector.

Windtalkers will inevitably be compared--negatively--to his previous war film, the harrowing 1990 Hong Kong production Bullet in the Head, which was set during the Vietnam War. Windtalkers is nowhere near as dark and uncompromising, and per the patriotic American climate these days it's not above a tiny bit (but no less annoying) shameless flag waving at the very end. But as far as Hollywood war movies are concerned, Windtalkers packs a strong amount of firepower--not only in terms of pyrotechnics, but also in emotional impact.
---
ShoWest 2002 Awards
Inside ShoWest 2002
---
ShoWest 2002 Movie Impressions/© Michael Dequina
All images and multimedia files are copyright their respective copyright holders and no rights are given or implied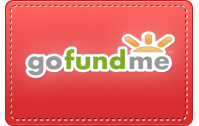 Please keep The Movie Report/
Mr. Brown's Movie Site alive
by generously submitting a PayPal donation.