#311 - 313
February 1, 2002 - February 15, 2002
all movies are graded out of four stars (
)
We are a participant in the Amazon Services LLC Associates Program, an affiliate advertising program designed to provide a means for us to earn fees by linking to Amazon.com and affiliated sites.
M O V I E S
Crossroads (PG-13)

BUY on Amazon: Poster! | DVD! | VHS! | Soundtrack!
Pity poor Britney Spears. She's so lucky; she's a star, but if there's nothing missing in her life, then why are tears almost certain to come to her tonight? The reviews for her film starring debut, Crossroads, are guaranteed to be scathing.

...and I'd say unfairly so, at least as far as her acting is concerned. Being the emblematic figure of the teen pop music boom makes her an easy target, and in terms of technique, of course she's no Kirsten Dunst/Sarah Michelle Gellar/Julia Stiles/[insert your favorite young actress here]. But Spears is fairly confident, comfortable, and natural, highlighting the fact that she's hardly a newcomer to acting; after all, she is a graduate of the revival of The Mickey Mouse Club, which is essentially sketch comedy on training wheels. (Whether or not it was good sketch comedy is, of course, a whole other matter entirely.)

Now where Spears does deserve blame is for the film's idea, for which she has not so wisely taken credit for in interviews. Crossroads, directed by Tamra Davis and scripted by Shonda Rhimes, is teen girl fare that is largely average but not without its slap-your-head-godawful moments (more on those later). Given how much clout she has in the business, it's dismaying that the film Spears chose to make something so formulaic and dull. Three longtime acquaintances--brainy, musically talented Lucy (Spears, playing a Spears clone); pregnant, rebellious Mimi (Taryn Manning, a Robin Tunney clone); and sassy, rich Kit (Zoë Saldana, the cast's one original)--who have drifted apart over the years rediscover their lost friendship while on a Georgia-to-California road trip with a mysterious dreamboat named Ben (Anson Mount, a Wes Bentley clone). Within this formula lies more formula, in the girls' individual plot threads: Lucy wants to find the mother (Kim Cattrall, barely there) that abandoned her and her father (Dan Aykroyd, ditto) many years ago; Mimi wants to escape her humdrum small town existence; Kit wants to visit the fiancé she hasn't seen since he went off to college (no prizes for correctly guessing what he's been up to).

To her credit, Spears has chosen a project which allows her to stretch a little without straining herself. Crossroads isn't a complete star vehicle, with ample time and attention afforded to Saldana and Manning; and the role of Lucy has been as custom fit for Spears as the skimpy bra and panties she sports in a couple of scenes (yes, it's true--buy your tickets now). Both of these choices end up backfiring. While Spears, as mentioned, does a perfectly adequate acting job (her big crying scene is surprisingly competent), she's ultimately upstaged by her two co-stars. Manning does the brunt of the film's emotional heavy lifting, and she does so with subtle ease; her showcase moments are quietly, gently affecting. Saldana, who stole the show in the blah ballet melodrama Center Stage, commits a similar crime of screen thievery here; she's amusingly bitchy yet convincingly vulnerable. So it's that much more of a shame that Manning and Saldana's individual storylines eventually converge in such a contrived, Dawson's Creek / 90210 manner.

At first, that the Lucy role was made for Spears seems a blessing, and the film's gratuitous singalong scenes have an initial cuteness (surprisingly, she does a fair amount of singing live on camera, which is more than can be said for the recent screen efforts of Mandy and Mariah). But as the film progresses, the lines between Britney and Lucy get blurred to a distracting degree. To have Lucy and her friends belt out a cover of Joan Jett's "I Love Rock 'n Roll" (one of the tracks on Spears' latest album) in a playful karaoke contest scene is one thing; quite another is when the heartfelt poem Lucy writes hilariously turns out to be none other than the lyrics to Spears' latest single, "I'm Not a Girl, Not Yet a Woman"--which she then performs at a contest to win a deal with a major recording label (don't ask--not that you'd want to). Suddenly and shamelessly, the film morphs into the BRITNEY! infomercial that it had heretofore managed to avoid becoming.

Despite such a downward turn toward the cheesy and blatantly commercial, Crossroads is fairly innocuous, due in large part it has no illusions about what it is--unlike, say, a certain other vehicle for a teen pop star currently stinking up cinemas, which is pretentious with a capital P-R-E-T-E-N-T-I-O-U-S. Spears, Davis, and company are well aware that they're making nothing more than the cinematic equivalent of Spears' glossy bubble gum pop--but that's exactly the problem.
John Q (PG-13)

BUY on Amazon: Poster! | DVD! | VHS!
As a working class father pushed to extraordinary extremes in John Q, the incomparable Denzel Washington delivers another deeply impassioned performance. The makers of the film also display obvious passion in regards to the film's central issue, but passion can often lead to preachiness, and Washington's efforts are sunk by all the sanctimony.

The issue at hand is the health care crisis in America, which comes to hit way too close to home for Washington's John Q. Archibald, a factory worker; and his wife Denise (Kimberly Elise), a grocery store clerk, when their seemingly healthy nine-year-old son Nate (Daniel E. Smith, who cranks up his cuteness to the max) mysteriously collapses during a baseball game. It turns out Nate's heart has been severely weakened over the years, and a transplant is his only hope of survival. The scene where John and Denise are told the bad news by their hospital's administrator Rebecca Payne (Anne Heche) and resident cardiologist Dr. Turner (James Woods) is genuinely heartbreaking; Washington and Elise's performances here are marked by a difficult composure-maintaining subtlety that's a far more heartbreaking than any clichéd histrionics would've been, not to mention more realistic.

Unfortunately, realism and restraint are soon tossed aside. When John's limited health insurance coverage and contributions from the community fail to meet Nate's steep medical costs, the hospital threatens to discharge the child. With all normal avenues no longer an option, John takes Dr. Turner, other staffers, and a handful of patients hostage in a hospital wing, demanding that Nate be added to the transplant list. Thus begins a hostage drama that is overwrought not only in its suspense-manufacturing manipulations but also in its heavy-handed discussion of medical insurance companies. While held prisoner, even by a person as goodhearted as John, it's doubtful that anyone can deliver the level-headed, detailed, and altogether artificial speeches about HMOs and such that the hostages do here. If director Nick Cassavetes and writer James Kearns even attempted to make the speechifying less obvious, the film would have been that much more watchable, not to mention powerful in conveying its message.

As such, all the actors are pounded by the bludgeoning style. Washington, as good as he is, is stuck in a role with very little in the way of complexity; he's as righteous as his cause despite the extreme measures he takes. On the flip side, anyone opposing him is broadly portayed as hissable, heartless bad guys, from Rebecca and Dr. Turner to the police hostage negotiator (Robert Duvall) and the pompous police chief (Ray Liotta)--this in addition to taking aim at easy targets, namely a vain TV news reporter (Paul Johansson). With its simplistic, didactic approach, the presence of a top-flight ensemble is the only thing separating John Q from your average TV movie of the week.
In Brief
Hart's War (R)

BUY on Amazon: Poster! | DVD! | VHS! | Soundtrack!
The sight of the name Bruce Willis listed atop a title with the word "war" in it brings to mind images of a violent battlefield action picture, but Gregory Hoblit's film has a lot more on its mind--maybe too much. The expected war movie explosions and bloodshed are largely taken care of in the first 20 minutes, when young Lt. Thomas Hart (Colin Farrell) gets his first real taste of WWII as he's captured by the Nazis and sent to a POW camp, where he meets Col. William McNamara (Willis), who commands over his fellow inmates. After a stretch as a picture concerning life in a POW camp, someone ends up dead; fingers point to the camp's one African-American prisoner (Terrence Howard); the strangely accommodating camp commandant (Marcel Iures) allows for a courtmartial; and Hart's War becomes a courtroom drama--an unconvincing one at that. When the film takes on another metamorphosis (one I won't spoil), heads spin and eyes roll. Yet through it all, Farrell does a terrific job of carrying the picture (it's really his vehicle, not big bad Bruce's) and convincingly depicting Hart's (conventional) coming of age character arc. Hoblit and screenwriters Billy Ray and Terry George may be confused as to what exactly it is they're trying to do, but Farrell clearly knows his job and does it well. The day that this charismatic up-and-comer finds a vehicle worthy of his talent and potential cannot come soon enough.
Little Otik (Otesánek)

BUY on Amazon: Poster! | DVD! | VHS!
To ease his wife's (Veronika Zilková) grief over their inability to conceive a child, a man (Jan Hartl) fashions a faux infant out of a tree stump. The best intentions yield the worst results when the wife's love and attention to their "son" to life, and before long he's literally eating them out of house and home--and a few neighbors as well. Celebrated Czech filmmaker Jan Svankmajer's film, inspired by an old folk tale, is an amusingly subversive experience at turns creepy and hilarious; his employment of stop motion animation to bring Otik to life--as well as the nether regions of a lecherous old man (it has to be seen to be believed)--is wildly creative. Clocking in past the two hour mark, the film does drag, particularly toward the end as the conclusion becomes increasingly obvious and too slow to arrive. For the most part, though, getting there is a wild and fascinating ride.
Return to Never Land (G)

BUY on Amazon: Poster! | DVD! | VHS! | Soundtrack!
While the Disney of its '30s to '60s animation heyday wanted to create fond cinema memories that children would cherish all through adulthood, the Disney of today appears intent on doing nothing less that shitting on those very memories. For proof, look no further than Return to Never Land, the travesty of a sequel to the studio's beloved 1953 take on Peter Pan.

Return to Never Land was slated to be another of those direct-to-video desecrations of Disney perennials flooding store shelves until it was upgraded to the theatrical slate, presumably because studio higher-ups were pleased with its progress. Nothing that shows up on screen, however, distinguishes it in any way from the unnecessary likes of Lady and the Tramp II: Scamp's Adventure or The Little Mermaid II: Return to the Sea. The animation is shoddy (with the exception of some weird, trippy 2001-like CGI psychedelia that now marks entrance into the magical world of Never Land); the songs are forgettable at best; and the story is a slightly tweaked retread of the original's. Here, grown-up Wendy's 12-year-old daughter Jane is whisked away by Peter and Tinker Bell, and they have an adventure involving the ever-evil Captain Hook. The lame twists being passed off as innovation and inspiration are that Jane, unlike her mother, is a staunch non-believer in all things Pan (and given how incredibly obnoxious Peter comes off this time, it's entirely understandable); and the now-strangely buffoonish Hook is stalked by an octopus who likes to (yes) make a tick-tock sound with the suction cups on his tentacles.

More criminal than the lack of inspiration in Return to Never Land is the absence of a sense of magic; Tinker Bell and Peter go through their pixie dust-powered motions throughout the film, but nothing ever soars. There's never a moment of pure, transcendent joy like the flight through London scene in the original film--there's only the manufactured machinations of a rehashed plot that will only hold the attention of those very easy to please young children who have never seen a Peter Pan production (Disney, stage, or otherwise--heck, even Steven Spielberg's Hook is preferable to this).
Super Troopers (R)

BUY on Amazon: Poster! | DVD! | VHS! | Soundtrack!
As much as I hate to admit it, I find myself agreeing with Ain't It Cool News' ad quote of "Funny, funny, funny stuff all over this movie!" Okay, maybe I wouldn't go so far as to say three "funny, funny, funny" (or "all over this movie," for that matter), but this appealingly juvenile trifle from the comedy troupe Broken Lizard (Jay Chandrasekhar, who also directed; Kevin Heffernan; Steve Lemme; Paul Soter; and Erik Stolhanske) does deliver its share of laughs and smiles. The "super troopers" of the title are not the large spotlights of which ABBA sang so fondly some 20 years ago but a goofy squad of state troopers working the Vermont-Canada border who take great pleasure in screwing around with the local police, the people whom they pull over, and themselves. But when the state threatens to pull funding, the gang is pressured by their captain (Brian Cox) to clean up their act. Whether or not they do, of course, is an entirely different story.

The awful trailer of the film gives both a clear yet unfair indication of the film. The film's shamelessly silly vibe comes through in trailer, but it strings together many of the film's dud jokes (likely because those are the ones that can pass for a general audiences, green band trailer). Luckily, the genuinely funny jokes far outnumber the duds in the film itself, which is helped by the generally energetic performances by Broken Lizard and their co-stars, which also include Marisa Coughlan as a cop who catches a trooper's fancy and Daniel Von Bargen as the police chief. Granted, these troopers won't be so super for everyone, but anyone who can appreciate the sublime absurdity of a misunderstanding over the term "biker" will find much to enjoy.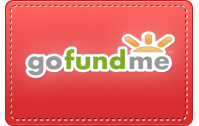 M O V I E S
Collateral Damage (R)

BUY on Amazon: Poster! | DVD! | VHS! | Soundtrack!
It's impossible to discuss the Arnold Schwarzenegger vehicle Collateral Damage without mentioning the tragedies of September 11, which prompted Warner Bros. to postpone the film's release for a few months. Given how it uses a stateside terrorist attack as its plot hook, the long, dark shadow of real life cannot help but loom over the film--and accordingly the reactions to it are certain to be more intense than if 9/11 never happened and the movie had been released in October as planned. From the critical perspective, notices in general will be harsh (even sanctimonious) to an extreme; on the other side, the film is guaranteed to be much more warmly received at the box office now, given the retribution-craving mindset of the masses.

Strip away the outside swaying sentiment, Collateral Damage falls somewhere in between. It's throwback, formula Ah-nuld all the way, a straightforward and simple revenge thriller that more than likely would have made a fairly low-key and far more easily dismissed impression on critics and audiences alike pre-9/11. Yet while it certainly would not hold an aura of freshness in any climate, on the fairly unpretentious terms on which it operates, the film does what it sets out to do.

Schwarzenegger's wronged hero is fireman Gordy Brewer, whose wife and young son are among those lost in a terrorist bombing in Los Angeles. Gordy is devastated, but--in true Ah-nuld fashion--not so much that he isn't above looking to even the score with man responsible, known as El Lobo (Cliff Curtis). In short order, Gordy is on El Lobo's trail in the terrorist's homeland of Colombia, but anyone looking for Herculean Schwarzenegger antics won't find them here. It's a credit to director Andrew Davis and writers Ronald Roose, David Griffiths, and Peter Griffiths that all of Gordy's derring-do is within the realm of ability for an average firefighter; he doesn't suddenly become a firearms expert, for instance.

Nonetheless, it is of course a reach for such an average firefighter to succeed in tracking down the terrorist while government intelligence agencies don't come close (then again, maybe not that much of a reach, but one nonetheless), but such are the contrivances one must be willing to roll with in Hollywood action films. And once one is able to accept that, Collateral Damage is a diverting popcorn entertainment. Davis, who's run into some career turbulence in the years since 1993's terrific The Fugitive, directs the numerous set pieces with workman-like skill and paces the proceedings at the right tempo, striking a comfortable balance of action and more plot-driven notes (the latter ones not always hitting the proper pitch, it must be said) while allowing for a few welcome and amusing beats of comedy (provided mostly by cameo players John Turturro and John Leguizamo).

But for all the decent craftsmanship behind it, there isn't anything particularly distinctive about Collateral Damage except the timing of its release, which makes the film both highly relevant and incredibly dated--relevant in how it strikes closer to home than anyone could have imagined (particularly in the final turn the film takes as it heads into act three); and dated in how it reflects a time where terrorism on American soil was a far-fetched screen convention that only the likes of Ah-nuld ever had to worry about.
In Brief
Big Fat Liar (PG)

BUY on Amazon: Poster! | DVD! | VHS!
I would be a "big fat liar" (yeah, yeah--bad play on words) if I didn't say that this film wasn't made for the likes of me. With Frankie Muniz of Malcolm in the Middle fame and Nickelodeon starlet Amanda Bynes heading the cast and the crew responsible Nick's All That (and related shows) behind the camera, there's no doubt that I'm at least a full decade removed from the film's target demographic.

That 'tween audience will very likely eat up this comedy, where perpetually lying student Jason Shepherd (Muniz) looks to even the score with ruthless Hollywood producer Marty Wolf (Paul Giamatti, doing a variation on his "Pig Vomit" role in Private Parts), who stole his English paper and is turning it into his next blockbuster movie. Needless to say the film is more or less a fantasy, even before Jason, with the help of his best friend Kaylee (Bynes), starts pulling elaborate pranks on the egomaniacal Marty.

And indeed how elaborate and downright preposterous Jason's scheming is--though given the age of the audience for whom the film was made, such broadness in execution is to be expected. More surprising and sickening is how Universal uses the film to blatantly plug video catalog titles such as The Mummy and Back to the Future; the upcoming E.T. reissue; and, above all, their Hollywood theme park. (Pundits who complain about embedded advertising in children's entertainment should look no further for support for their argument.) Sadly, such shameless huckstering is all that will capture much of the adult viewers' attention. Muniz and Bynes are likable if clearly not exerting themselves here, and as said earlier, the over-the-top comedy is pitched decidedly low (in age range). Once again, it's another so-called "family film" that will only have appeal to a certain segment of the household unit.
Shiri (R)

BUY on Amazon: Poster! | DVD!
According to the press notes for the Korean box office sensation Shiri, the work of director Kang Je-Gyu has drawn comparison to that of Luc Besson and John Woo. While the Besson comparison is really negligible in Shiri (the only connection being that one of the focal characters is a Nikita-esque female assassin), Woo's influence is strongly felt--and not necessarily in terms of the action. Make no mistake, there's no shortage of stylized and bloody (in the case of the film's opening minutes, extremely bloody) violence in this story of a South Korean special agent's (Han Suk-Kyu) pursuit of a notorious North Korean sniper. The film more strongly recalls Hong Kong-era Woo in its attention to character and relationships, not to mention how the classic Woo themes of duality and bonding from opposite sides come into strong play. But to constantly make such comparisons is to discount Kang's impressive accomplishment; Shiri is an action film that delivers on the promise of excitement, but it also has a strong dramatic and emotional pull that gradually sneaks up on the audience, and ultimately the story and characters are what make the film so memorable.
D V D
Frankie and Johnny (R)
Movie:
; Disc:

BUY on Amazon: Poster! | DVD! | VHS! | Soundtrack! | Play!
Sabrina (PG)
Movie:
; Disc:

BUY on Amazon: Poster! | DVD! | VHS! | Soundtrack!
Frankie and Johnny and the remake of Sabrina appeared to be slam dunks for Paramount when they were released in 1991 and 1995, respectively. Despite name casts and respectable reviews, both were commercial disappointments, and various theories of varying ludicrousness were bandied about (particularly in the case of the former--one thought was that the Clarence Thomas-Anita Hill hearings had the target female audience glued to the television instead of at the cinemas). Away from the marketing hype, hopefully audiences will be able to see the films as the charmers that they are.

Garry Marshall's Frankie and Johnny is an adaptation of the acclaimed play Frankie and Johnny in the Clair de Lune by Terrence McNally, who also wrote the screenplay. The seriocomic film tells the tale of two average, working class losers, one a waitress, the other an ex-con-turned-cook, who overcome their emotional scars and fall in love. And who better to play these average losers than... glamorous Hollywood movie stars Al Pacino and Michelle Pfeiffer. The casting is certainly a physical stretch, but these two A-List actors are definitely on their A game here, erasing most notions of miscasting through the passion of performance. Pacino is unusually understated here (the calm before the scenery-chewing storm that would win him the Oscar the following year) and all the more charming for it; and Pfeiffer quite believably brings to life Frankie's insecurities and buried pain. Perhaps the film was simply too quiet for its own good to make an impression on moviegoers, but that very low key, unhurried approach (quite unusual for Marshall) adds to the film's appeal.

Sydney Pollack's take on Billy Wilder's 1954 romance Sabrina had a lot of history to fight against; after all, who could possibly fill the shoes of the legendary Audrey Hepburn in the title role? Then-hot Julia Ormond was tapped for the impossible task, and the cold reception she received--not to mention the career deep freeze she experienced not long after the film's release--seem especially unfair after watching this film with fresh eyes. Certainly no one could possibly live up to Hepburn's luminous turn as the made-over chauffeur's daughter caught between the affections of two polar opposite brothers (Harrison Ford and Greg Kinnear here), but on her own terms, Ormond definitely gives an appealing performance and offers ample reason why anyone would be bewitched by her. While I was a bit overenthusiastic in my original reaction to it in 1995, I still think the film to be a lovely, underrated update, and I also still prefer Ford's take on slow-to-warm older brother Linus to Humphrey Bogart's awkward and uncomfortable work in the original.

Since both films were notable box office underachievers, it's no surprise that for their DVD premieres, Paramount has taken the barebones approach: nothing more than average audio/video transfers and the theatrical trailer, though the Sabrina disc also offers a French language track.

Frankie and Johnny specifications: 1.85:1 anamorphic widescreen; English 5.1 Surround; English Dolby Surround; English subtitles; English closed captioning. Sabrina subtitles: 1.85:1 anamorphic widescreen; English 5.1 Surround; English Dolby Surround; French stereo; English subtitles; English closed captioning. (Paramount Home Entertainment)
Truly Madly Deeply (PG)
Movie:
; Disc:

BUY on Amazon: Poster! | DVD! | VHS!
Writer-director Anthony Minghella has made a name for himself with the rather large-budgeted, star-packed literary adaptations The Talented Mr. Ripley and, most notably, The English Patient, which earned him a Best Director Oscar. Hence, it's easy to forget that his first effort behind the camera was decidedly smaller scale in every sense--the 1991 romance Truly Madly Deeply, which was originally produced for BBC television. While certainly not on the epic scale of the two films he's primarily known for, very much in evidence in Truly Madly Deeply is Minghella's intimate touch with characters and relationships.

Juliet Stevenson is Nina, a translator who hasn't quite gotten over the untimely death of her cellist husband Jamie (Alan Rickman). Hearing his voice at certain hours of the night is not unusual for Nina--nor is seeing rats run around her crumbling flat--but what is unusual is when Jamie's ghost miraculously materializes one afternoon. Soon Jamie is making himself at home as if nothing has changed, but once her initial euphoria and bliss wears off, Nina realizes how different things really are.

Truly Madly Deeply is a truly, madly, deeply romantic film, and Stevenson and Rickman have a natural rapport. What distinguishes the film more than that is the uncommon intelligence with which Minghella approaches this fanciful situation. Whereas most films would treat the return of a departed loved one strictly as a joyous occasion, this one addresses the reality of the situation, from Nina's withdrawal from the rest of the world soon after Jamie's reappearance to the growing absurdity of living with a ghost--which then adds to the poignance of the story. One thread Minghella adds in the periphery, the side issue of Latin American immigrants in London, is a little preachy and dates the film a bit, but it ultimately isn't a distraction from or detraction to the film itself, which derives most of its power from Stevenson's terrific performance.

Despite the title being a fairly obscure one in the States, MGM has issued a fairly extensive DVD edition of the film. Minghella offers a brief video introduction to the film, which is presented the way it was shot, in its original made-for-TV aspect ratio of 1.33:1--the limits of which irk Minghella, as he states in the audio commentary. He is a soft speaker and his Brit-accented tones have a soothing quality that threatens to lull one to sleep, but the information he imparts prevents that from ever happening. He appears eager, let alone open, to pointing out all the little flaws he sees in the production, most of which a result of the film's rushed 28-day shooting schedule (making the end product all the more impressive). Minghella reflects on the film even further in a half-hour talking-head featurette called "The Spirit of Cowardice." Somewhat surprisingly, there is very little overlap between this interview and the commentary; Minghella speaks mostly in generalities for the featurette and delves into specifics in the commentary. Unfortunately, neither Stevenson nor Rickman is present for any of the supplemental material, and while it would have been nice to hear their reflections, as it is this DVD gives the viewer far more than one would expect to find out about the making of this buried gem.

Specifications: 1.33:1 full frame; English Dolby Surround; French and Spanish mono; English, French, and Spanish subtitles; English closed captioning. (MGM Home Entertainment)
The Young Girls of Rochefort (Les Demoiselles de Rochefort) (G)
Movie:
; Disc:

BUY on Amazon: Poster! | DVD! | VHS! | Soundtrack!
Now that Les Demoiselles de Rochefort has finally been released on DVD, home viewers can fully appreciate the extensive restoration work done on Jacques Demy's delightful 1967 musical the candy colors burst from the letterboxed frame; Michel Legrand's buoyant, jazzy tunes boom on the Dolby Digital Surround soundtrack. But above all, the real treat of the package is the film itself, a bouncy trifle focusing on two musically-inclined fraternal twin sisters' (Catherine Deneuve and real-life sister Françoise Dorléac) search for love--and those of various characters (including Gene Kelly) who hover in and around their lives in the small town of Rochefort. While undoubtedly a step down from Demy and Legrand's 1964 masterwork Les Parapluies de Cherbourg, this film is as exuberantly uplifting as the previous film was exquisitely heartbreaking, which definitely says a lot; and its charms just grow with each subsequent viewing (hence my rating here is higher than it was in my review for the film's 1998 theatrical reissue).

Demy's widow (and filmmaker in her own right) Agnès Varda, who supervised the restoration, made a documentary on the film in 1993 called The Young Girls Turn 25, but sadly that is not found on this disc; neither is the English language version of the film--it was shot simultaneously in both French and English--which would have made a fascinating comparison study. In fact, the disc is virtually supplement-free, but that it features a high quality transfer of this gorgeous film is reason enough to pick it up.

Specifications: 2.35:1 anamorphic widescreen; French Dolby Surround; removable English subtitles and English subtitles for the hearing impaired. (Miramax Home Entertainment)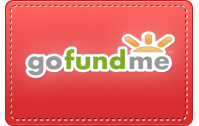 M O V I E S
In Brief
Birthday Girl (R)

BUY on Amazon: Poster! | DVD! | VHS! | Soundtrack!
Miramax missed out on the opportunity for an effective throw-you-for-a-loop marketing campaign for this long-shelved picture. The gentle title is reflective of the opening act, in which lonely loser John (Ben Chaplin) ordering and receiving a Russian mail order bride named Nadia (Nicole Kidman); light comedy ensues, with a very large language barrier--Nadia speaks no English--providing much of the fuel. But with the arrival of Nadia's cousins (Vincent Cassel and Mathieu Kassovitz) things soon take a darker turn--a turn that would have packed a bigger punch had the studio not decided to sell the film as a serious thriller.

Jez Butterworth's film, however, falls more or less smack-dab between the two extremes, a quirky mix of both the light and the dark, with its romantic heart tilting the film more toward the former. While Butterworth's attempt to come up with something unconventional is worth applauding, Kidman and Chaplin's strong chemistry on both romantic and comedic levels makes it a bit disappointing when the twisty and twisted machinations of a thriller plot enter the picture (though Kassovitz and Cassel also do good work). The film is overall a pleasant and engaging enough sit, but in trying to have the best of both worlds it ends up falling short as a whole.
A Rumor of Angels (PG-13)

BUY on Amazon: Poster! | DVD! | VHS!
After accidentally breaking the town eccentric's (Vanessa Redgrave) fence, 12-year-old James (Trevor Morgan) is forced to repair it, but in so doing something else is built: a strong friendship with the shady lady named Maddy, who teaches James about Morse code and its strange connection to departed loved ones. For James, who hasn't quite shaken the tragic loss of his mother two years prior, the possibility of communication with her is something of a godsend. But for James' father (Ray Liotta) and stepmother (Catherine McCormack, looking dismayingly haggard), Maddy's suggestion is one of false hope that can only do more damage.

A Rumor of Angels is directed by Peter O'Fallon, who tries the opposite extreme after last descending into Tarantinoland with the crime drama Suicide Kings. But family-friendly, heartwarming entertainment doesn't come well to him either; he fails to come up with a convincing atmosphere of magical possibility, making the conclusion (which recalls that of M. Night Shyamalan's pre-Sixth Sense feature, Wide Awake, with which this film shares other similarities) feel that much more forced and hackneyed. Also not helping is his heavy-handed attempts at lightness; one James-Maddy bonding scene where they paint the fence to the strains of Mozart is pretty embarrassing.

Yet Redgrave always maintains her dignity, and any emotional reaction the film is able to elicit rests squarely on her shoulders. Morgan, last seen in Jurassic Park III, attempts to reach Osment-ville with some heavy emotional scenes, but his less-than-convincing work will make people pine for the gifted Haley Joel. While Ron Livingston is a lively scene stealer as James' layabout uncle, Liotta and especially McCormack struggle with underdeveloped roles. Were it not for the presence of higher-level acting talent, A Rumor of Angels would have been a banal TV movie, and given the fact that virtually no one is bound to show up at theatres for it, the project should have been made for the tube.
Slackers (R)

BUY on Amazon: Poster! | DVD! | VHS!
See Jason Schwartzman of Rushmore fame lick the septuagenarian breasts of 1950s screen sex bomb Mamie Van Doren! See the guy from the Ameritrade commercials turn a sock puppet into a cock puppet! Yet despite such, shall we say, unique sights, Slackers is ultimately as generic as its title.

Screen Gems might as well have slapped the name Another Teen Movie on the film, for when you cut through the added layers of crassness, that's exactly what you get. The ever-vanilla Devon Sawa plays Dave, the ringleader of a trio of slackers cheating their way through college. When one of Dave's schemes is discovered by the ironically nicknamed "Cool Ethan" (Schwartzman), the socially awkward geek forces him to help in his stalker-like efforts to secure lust object Angela (James King). Do I need to say more beyond this? Dave and Angela fall for each other, a fact that Dave tries to hide from the increasingly unhinged Ethan.

Schwartzman's outrageously bizarre performance, punctuated by two amusing musical performances, is one of only two halfway original touches brought on by director Dewey Nicks; the other is a late-in-film choral rendition of Ace of Base's "The Sign." The "surprising" celebrity cameos aren't, and for all the surface shock value of the two things mentioned in the first paragraph, it's still just one step removed from standard issue teen movie raunch; the same goes for a scene where Laura Prepon of That '70s Show (playing Angela's sex-mad roommate) pleasures herself with a vibrator. Such an absence of creativity shows that the title not only describes its main characters, but the lazy people behind the camera as well.
D V D
The Cutting Edge (PG)
Movie:
; Disc:

BUY on Amazon: Poster! | DVD! | VHS! | Soundtrack!
With the 19th Olympic Winter Games about to begin in Salt Lake City, what better cinematic way to celebrate the occasion than to revisit Paul M. Glaser's The Cutting Edge. It's almost impossible to imagine that a full decade has passed since the film's initial release, for this comedy tracing the "love/skate" relationship between polar opposite figure skaters still feels remarkably fresh and funny today. D.B. Sweeney and Moira Kelly, whose careers since have never quite delivered on the promise they display here, are an entertaining pair as bickering partners Doug Dorsey and Kate Mosley. She's a pampered, prima donna Olympic hopeful figure skater who can't seem to hold a partner; he's an ex-hockey player whose career in that sport was cut short after an eye injury. When Doug and Kate first meet, it's hate at first sight, but her longtime coach (Roy Dotrice) recognizes a toughness in Doug that would make him Kate's ideal match--and how right he turns out to be, in more ways than one. Glaser and writer Tony Gilroy graft one screen formula on top of another--the romantic comedy and the underdog sports movie--and the results are as predictable as would be expected. But that doesn't mean the film isn't a blast to watch, due to the terrifically matched Sweeney and Kelly, who do some energetic verbal sparring with Gilroy's funny, tart-tongued zingers.

Only a modest success during its 1992 theatrical run, The Cutting Edge has gone on to enjoy a durable popularity on video and cable, but MGM didn't thank that loyal audience with the DVD edition they released last year. The treatment is as average as they come: trailer, widescreen transfer (that is nice though not free of some grain), foreign language audio tracks and subtitles. But any DVD of the film is better than having no DVD available.

Specifications: 1.85:1 anamorphic widescreen; English, French, and Spanish Dolby Surround; French and Spanish subtitles; English closed captioning. (MGM Home Entertainment)
Ghost World (R)
Movie:
; Disc:

BUY on Amazon: Poster! | DVD! | VHS! | Soundtrack! | Graphic Novel! | Screenplay!
Given the amount of acclaim it received and its successful run in arthouses last summer, one would think MGM would have put a fair amout of effort into their DVD release of Ghost World, Terry Zwigoff's darkly funny and subtly moving adaptation of Daniel Clowes' cult comic. Instead, the studio has given the film a treatment only a couple of small steps away from the bland, barebones one they give to the countless catalog titles they release every month. In addition to the usual theatrical trailer, a selection of four deleted or alternate scenes is included, but these are very brief throwaways that aren't exactly the tastiest of morsels; a making-of featurette is also on the disc, but it was recycled from the film's EPK. The one extra of interest is the unedited "Jaan Pehechaan Ho" musical number from the 1965 Indian film Gumnaam, which is featured in the opening credits; clocking in at over five minutes, this rock-'n-roll song-and-dance extravaganza is as infectious as it is bizarrely fascinating (from this clip, one would never guess that the film is actually a murder mystery)--and if you want to see more, a contact e-mail address is given should one want more info on the film. It's too bad contact info isn't given for either Zwigoff or Clowes, for it's their absence really makes this disc suffer; if a commentary with them--or, for that matter, with stars Thora Birch, Scarlett Johansson, and Steve Buscemi--was out of the question, new interviews with any of them would have been welcome. Alas, one must content oneself with simply a pristine digital transfer of the film and that priceless glimpse into the world of '60s Indian musical cinema.

Specifications: 1.85:1 anamorphic widescreen; English 5.1 Surround; English, French, and Spanish subtitles; English closed captioning. (MGM Home Entertainment)
Legally Blonde (PG-13)
Movie:
; Disc:

BUY on Amazon: Poster! | DVD Set! | DVD! | VHS! | Soundtrack! | Novel!
It being an unabashed piece of popcorn fluff, the surprise summer smash Legally Blonde is one of those films one can easily underestimate on first view and dismiss as "fun but disposable." But as with many light entertainments, this story of a bubbly blonde sorority girl (Reese Witherspoon) who makes her way to Harvard Law to win back her ex-boyfriend (Matthew Davis), it shows a surprising durability on the home screen--something you can pop in at any time for a few guaranteed laughs and smiles.

MGM's DVD of the film bears a "Special Edition" banner, and indeed the company has beefed up the supplements for this release, which offers all the usual features and more in the sprightly, poppy vibe of the film. One of the more unusual features is a "trivia track" that enables one to watch the entire film with Pop-Up Video-style factoids appearing throughout. The incessant references to blondes and hair color grow tiresome, but now and again some interesting minutiae about the production and cast is given. Since a lot of information can be imparted with these onscreen text boxes, there was bound to be some overlap with the two audio commentaries though this proves to be a negligible problem. One track featuring cinematographer Anthony Richmond, costume designer Sophie de Rakoff Carbonell, production designer Melissa Stewart, animal trainer Sue Chipperton, and screenwriters Karen McCullah Lutz and Kirsten Smith is, as one would expect, a clipped-together job, but an especially unusual one. The participants work in three individual shifts--Richmond on the first; Stewart and a late-joining Carbonell and Chipperton on the second; and Lutz and Smith on the last--resulting in a strange unevenness. Richmond's sternly serious section is a bit of a drag, but thankfully his is a relatively short segment; a more appropriate playfulness gradually creeps into the second segment as a solo Stewart is first joined by Carbonell, then Chipperton; then that vibe takes over completely with the third, featuring the ebullient Lutz and Smith. That quality characterizes the other commentary, a group sit with Witherspoon, director Robert Luketic, and producer Marc Platt. While the three are guilty of laying on the mutual back-patting a little too thick, the sentiment and their enthusiasm is genuine, making for an interesting and informative listen.

More extras are included on the DVD's flip side. In addition to the usual theatrical trailer and soundtrack tie-in music video (Hoku's "Perfect Day"), some amusing but not terribly missed deleted scenes are included with introductions by Luketic are included as well as two behind-the-scenes featurettes. In a refreshing change of pace, these two featurettes are not recycled from the EPK and are original to the DVD edition. The first, "Inside Legally Blonde," is a succinct but fairly comprehensive look into the project, from the writing of the original novel (by Amanda Brown) to the test screening-prompted reshoot of the ending (sadly, the original ending is not among the deleted scenes on the disc). The second, "The Hair That Ate Hollywood," is a special treat for the film's fashion-phile target audience: a detailed look into the work behind Witherspoon's multitude of hairstyles.

Specifications: 2.35:1 anamorphic widescreen and 1.33:1 full frame; English 5.1 Surround; French and Spanish Dolby Surround; English, French, and Spanish subtitles; English closed captioning. (MGM Home Entertainment)
Moulin Rouge! (PG-13)
Movie:
; Disc:

BUY on Amazon: Poster! | DVD! | Blu-ray! | VHS! | Soundtrack! | Movie Book!
While doing promotion for the initial theatrical run of Moulin Rouge!, director Baz Luhrmann was already hard at work on the DVD edition of his groundbreaking revival of the movie musical--and all the time and effort he spent on it is clearly on display in this fully-loaded digital edition of one of last year's most memorable films and one of the most striking and unique films in recent memory.

Like Fox's groundbreaking Fight Club DVD edition, Moulin Rouge! is a two-disc set that comes in cardboard and plastic gatefold/slipcase packaging. The film proper is on the first disc, and it's a gorgeous, sparkling transfer boasting equally impressive sound. While most of the supplemental materials are on the second disc, the commentaries are of course on this first one, and there are two tracks: one with Luhrmann, production designer Catherine Martin, and cinematographer Donald McAlpine; the other with Luhrmann and writing collaborator Craig Pearce. The first is interesting, if a bit on the overly techie side, and Luhrmann's famous exuberance is curiously muted; he cuts a bit more loose with longtime chum Pearce on the second track, and in addition to their cameraderie, their discussion of the numerous abandoned plot threads and character directions make this a more engrossing listen. Better than the commentaries, though, is the third special feature on the first disc, called "Behind the Red Curtain." With this option enabled, a Green Fairy icon appears at various junctures, and when clicked on, red curtains part to show little making-of segments related to the referring scene; the best segment is the first, which is an eye-opening deconstruction of the film's literally layered (far more than one would expect) opening images.

Such effects-heavy sequences are explored in more depth on the second disc. The supplements commonly found on most DVDs, but here they're given a bit of a tweak, with the exception of the token "The Making of Moulin Rouge!" documentary, which previously aired on pay cable. The film's theatrical trailers in the U.S. and Japan are included as part of a larger section on the marketing of the film, which includes many promotional stills and various poster designs (one wonders just how many of the latter were actually printed up), as well as all the gorgeous photos featured in the making of book available in stores and a flashily assembled "international sizzle reel" that covers the global media frenzy surrounding the film leading up to its initial theatrical release. And instead of offering the de rigueur cast and crew bios and filmographies, individual interviews with the principals are included; while this material is obviously recycled from the EPK and some of it also overlaps with the making-of documentary, they are certainly more amusing to watch than pages of text.

Pages of text are included elsewhere on the disc, in a section called "This Story is About..." Here, the story's evolution is traced through interviews with Luhrmann and Pearce and various permutations of the script; one entire first draft from December 1998 is included, and offered for comparison are the intros of rewrites done in April 1999 and June 2000. As a whole, all the material on this disc is conveniently organized into sections focusing in on individual aspects; other sections heretofore unmentioned include "The Cutting Room," which features a few deleted scenes (but not a scrapped number set to Grace Jones' "Slave to the Rhythm," which is briefly glimpsed elsewhere on the disc) and alternate edits of existing scenes (including the disastrous and inscrutable first edit of the central "Come What May" number); the self-explanatory "The Music," which includes music videos and a featurette that follows Luhrmann to score composer Craig Armstrong's studio in Scotland; and the also-self-explanatory "The Design," which covers sets, costumes, and visual effects. The best section on the disc is "The Dance," where one can use DVD's multiangle capability for isolated views of the different shots that made up the film's hyperactively edited dance sequences; rehearsal footage and extended takes are also included. All in all, Moulin Rouge! fans will need to devote days to sift through all of the content here--and even more to find the discs' numerous hidden features.

Specifications: 2.35:1 anamorphic widescreen; English DTS; English 5.1 Surround; English Dolby Surround; English subtitles; English closed captioning. (20th Century Fox Home Entertainment)
The Criterion Collection
Salesman
Criterion Collection #122
Movie:
; Disc:

BUY on Amazon: Poster! | DVD! | VHS!
Grey Gardens (PG)
Criterion Collection #123
Movie:
; Disc:

BUY on Amazon: Poster! | DVD! | VHS!
Those who adhere to the wildly held, wildly wrongheaded notion that feature documentaries are "boring" obviously have not seen a film by the legendary team of Albert and David Maysles, who pioneered the method of "direct cinema"--in which the story and structure of each of their films was dictated by the reality of what they shot. The results were films of uncommon intimacy, honesty, and objectivity, free of all-knowing narration and other conventions of documentary filmmaking.

The Maysles' first feature was 1968's Salesman, which follows four door-to-door Bible salesmen. That may not sound like the most scintillating of subjects, but the team of brothers have made quite a riveting, multi-layered film about it. On one level it's a fascinating document of a bygone era where such peddlers were commonplace; on another, it's an interesting commentary on religion as a consumer commodity (the Bibles they are selling are gilded tomes as expensive as they are ornate; and on its most stinging, a look at a once-hot, now-struggling saleman's (Paul Brennan, nicknamed "The Badger") descent into frustrated desperation. The Maysles draw no conclusions nor offer any easy answers about these people, their jobs, or any individual situation, which makes the film more powerful.

The Maysles' 1975 film Grey Gardens found the filmmakers taking a more active role in the actual film than usual. The film takes its title from the crumbling, flea-infested mansion where 80-something "Big" Edie Beale and her 50-something daughter, "Little" Edie--both cousins of Jackie Onassis--live in virtual seclusion from the rest of the world. The Edies, particularly Little Edie, often address the Maysles directly, and sometimes the subject of them becomes a topic of conversation.

To call Big and Little Edie eccentrics is an understatement. Big Edie, who can barely walk, spends most of her days in bed wearing little clothing while her many cats do their business--all of it--all around her. She often laments the husband who abandoned her, but moreso the singing career she never had, and she takes every opportunity to show off her pipes. Not to be outdone, the headdress-wearing Little Edie, who very mysteriously left New York City in her 30s to live with her mother, hams it up even more for the camera, singing her own songs and doing numerous dance numbers. With such odd behavior filling its 94 minutes, Grey Gardens has been labeled exploitative, but one gets the sense that the Edies were welcome to such exploitation, seeing the film as the shot at fame that had long eluded them (and, indeed, it worked for Little Edie, who went on to become a cult fashion icon--as proven by interviews with designers Todd Oldham and John Bartlett in the extras section of the DVD). The film's real fascination, however, does not come through some morbid freak show angle but in its study of this strangely symbiotic relationship. While she frequently bitches about lost gentleman callers and relates her desire to leave the house for good, Little Edie is every bit as dependent on her mother as Big Edie is to her; proof doesn't come more clear in how Little Edie gets jealous whenever someone else--particularly a handyman named Jerry--commands Big Edie's attention. There's no denying that the Edies are two characters who can try one's patience, but underneath all the theatrics is real pain, real love, and something altogether moving.

The Criterion Collection's DVD editions of both Salesman and Grey Gardens offer a wealth of background into their respective films. Albert Maysles, the surviving brother of the team, offers insightful, informative, anecdote-heavy commentary on both discs along with his collaborators on each film (editor/co-director Charlotte Zwerin on Salesman; editors/co-directors Ellen Hovde, Muffie Meyer, and Susan Froemke on Grey Gardens). The late David Maysles also gets his say in a feature on one feature of the Salesman disc: a 20-minute television interview he did with Albert for WCBS-TV in 1968. One of the salesman featured in the film, James "The Rabbit" Baker, is also heard from, in a National Public Radio interview from 2000. An extensive selection of behind-the-scenes photographs rounds out this disc. An even larger collection of photos is featured on the Grey Gardens disc, including numerous pictures and newspaper clippings featured in the film itself. More of Little Edie's (who passed away only last month) philosophy can be heard in audio excerpts from an interview she did in 1976 for Interview magazine--and, in a clever hidden feature, a phone conversation between her and Albert Maysles that appears to have taken place in late 2000. Even in her 80s, she hadn't lost any of the spunk she displayed nearly 30 years ago--much like her mother was at that age.

Specifications for both: 1.33:1 full frame; Dolby Digital mono; English subtitles. (The Criterion Collection/HomeVision)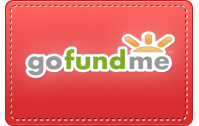 ---
We are a participant in the Amazon Services LLC Associates Program, an affiliate advertising program designed to provide a means for us to earn fees by linking to Amazon.com and affiliated sites
The Movie Report Archive/© Michael Dequina
All images and multimedia files are copyright their respective copyright holders and no rights are given or implied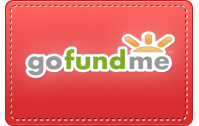 Please keep The Movie Report/
Mr. Brown's Movie Site alive
by generously submitting a PayPal donation.