#287 - 289
July 21, 2001 - August 17, 2001
all movies are graded out of four stars (
)
We are a participant in the Amazon Services LLC Associates Program, an affiliate advertising program designed to provide a means for us to earn fees by linking to Amazon.com and affiliated sites.
M O V I E S
American Outlaws (PG-13)

BUY on Amazon: Poster! | DVD! | VHS! | Soundtrack!
If there exists a book called Westerns for Dummies, chances are you'd find a dog-eared copy of it in the home library of director Les Mayfield. The manufactured-to-the-point-of-lifelessness American Outlaws, Mayfield's attempt to make an oater with appeal for Generation Y, is so lifeless that it's enough to turn the demographic off to the genre completely.

Given how Warner Bros. is burying this turkey in the dog days of summer, American Outlaws should have very little, if any, effect on the upward career trajectory of Irish "It Boy" Colin Farrell, who as Jesse James displays the same charisma he did as the only redeeming aspect of Joel Schumacher's faux-Dogme-style Vietnam drama Tigerland. Yes, one of the American Outlaws of the title is that legendary bank robber James, whose gang with brother Frank (Gabriel Macht) and friend Cole Younger (Scott Caan) and his brothers take on a railroad company that wants to plow right through their family homes and farms. Powerful Rock Island Railroad head Thaddeus Rains (Harris Yulin) has the seemingly formidable resources of Allan Pinkerton (Timothy Dalton) at his disposal to protect his financial interests, but are they any match for the James-Younger gang?

Of course not. Producer James G. Robinson has said that American Outlaws is not so much based on the actual historical figure of Jesse James as it is his "myth." Hence this Jesse, despite Farrell's attempts to make a real character out of him, is a gunslinging Superman who is hardly fazed by a penetrating bullet wound and can escape from chains in a matter of seconds (one is almost led to think that this script had been on the shelf for a while, originally developed as a vehicle for WB's one-time golden boy, Steven Seagal). The outcome of formula pictures such as these are never in doubt, but Mayfield and writers Roderick Taylor and John Rogers make no real effort to manufacture any sort of suspense.

That's likely because they were too busy making strained attempts to make this western "relevant" to today's younger audience. Part of the scheme is to add generous doses of humor, but the fact that one of the more memorable jokes revolves around why the gang is called "James-Younger" instead of "Younger-James" (if it were called the latter, then people would be looking for an "Older James" gang--ha ha ha) gives an indication of how rough this ride is. Far funnier are the laughably earnest attempts at emotion, from the James brothers' relationship with their religious mother (Kathy Bates, having one hell of an embarrassing week with the simultaneous release of this and Rat Race) and Jesse's sappy romance with childhood friend Zee (Ali Larter in a thankless role).

The lowest-common-denominator approach to American Outlaws (which even extends to the dialogue; Pinkerton actually uses the expression "p-ssed off" at one point) would have been a little more forgivable if the shoot-'em-up scenes delivered, but Mayfield, whose oh-so-qualified résumé includes Encino Man and Flubber, is still of the mind that having guys crash through glass windows is inherently exciting. But if that is your idea of an adrenaline rush, then by all means check out American Outlaws.
Rat Race (PG-13)

BUY on Amazon: Poster! | DVD! | VHS! | Soundtrack! | Score CD!
Stanley Kramer's all-star road race comedy It's a Mad, Mad, Mad, Mad World may have been a huge success back in 1963, but watch the film today, and it's readily apparent why this particular type of screen comedy has gone out of fashion in the ensuing thirty-plus years: the bloat of its three-hour-plus run time is matched by the heavy hand of its execution. While not a direct remake of that film, Jerry Zucker's Rat Race matches more than Mad's race-in-pursuit-of-cash concept--like its predecessor, it also makes comedy feel like hard work.

Not one, not two, but no less than three recent Academy Award winners--Whoopi Goldberg, Cuba Gooding Jr., and Kathy Bates (who also has the indignity of American Outlaws hitting the screens this week as well)--show up in this insanely labored farce in which a group of people are randomly selected by a Las Vegas casino mogul Donald Sinclair (John Cleese) to find $2 million stashed in a locker at a New Mexico train station. The point? To provide an unpredicable race for the betting whims of Sinclair's wealthy international friends.

Nothing about Rat Race, however, isn't predictable. Needless to say, none of the participants have a smooth trip from Sin City to the Land of Enchantment. Disgraced football referee Owen Templeton (Gooding) gets stuck driving a bus full of Lucille Ball impersonators. Kooky Vera (Goldberg) and her long-lost daughter Merrill (Lanai Chapman) run afoul of a woman (Bates) selling squirrels. Nice guy Nick (Breckin Meyer) and his pilot companion (Amy Smart) flee the authorities after some dangerous antics with a helicopter. Greedy Duane (Seth Green) and his unintelligible, tongue-pierced brother Blaine (Vince Vieluf) deal with flying cows and a deceitful locksmith. Smarmy Randy (Jon Lovitz) is saddled with the baggage of his wife (Kathy Najimy) and kids and all the delays they get him into. Finally, wacky Enrico (Rowan Atkinson), must get past his own narcolepsy and a deliveryman (Wayne Knight) transporting a human heart.

The mechanical way in which all of their crises become increasingly contrived--for instance, Duane and Blaine's car drifts off the road and ends up at a monster truck rally, where they just happen to park in the line of cars to be smashed--are way too forced to get a laugh. Ditto the performances; everyone mugs as if there were no soundtrack--which, come to think of it, would have been a very welcome alteration. Not only would the audience then be spared the screechy delivery of dialogue (particularly in the spectacularly laugh-free "bus full o' Lucys" thread), but we also wouldn't have to hear Smash Mouth's once-catchy, now incredibly tired tune "All Star"--a not-so-subtle and oh-so-precious reference to the amount of talent this fiasco attracted.

Which brings up the question: why exactly did they get involved? Money has to be a major factor, but I also suspect another would be the attachment of director Zucker, who with brother David and Jim Abrahams made no less than the all-time comedy classic Airplane! and the underrated gutbuster Top Secret! But instead of delivering the equivalent of an Airplane!, everyone involved in Rat Race ended up making a monstrosity more akin to a plane crash.
D V D
A Better Place
Movie:
; Disc:

BUY on Amazon: Poster! | DVD! | VHS! | Soundtrack!
Teen violence has been an unfortunate staple of news headlines in recent years, but unlike the usual case with of-the-moment, hot-button, real-life issues, there haven't been many films released that deal with the subject. The key word there is "released," for such films haven't necessarily not been made. Case in point, Tim Blake Nelson's much-embattled O, or Vincent Pereira's A Better Place, which after first making the festival rounds in 1997 is now getting a general release on DVD through Synapse Films. While much time has passed since the film started shooting in 1995, its exploration of teen alienation and angst is just as, if not more, timely given certain events that have taken place during the intervening years.

Ironically brought together by their common isolation are Barret (Robert DiPatri) and Ryan (Eion Bailey). Barret is the new kid in town, having moved from California to "a better place" in the East with his mother not long after the sudden death of his father. As is the case with any new student at school, Barret isn't exactly welcomed by his peers--save Ryan, who comes to his defense on the first day of class. A friendship develops, but it gradually becomes clear that their spirits are less kindred than initially appeared. Unlike Barret, the bitter Ryan is an outcast less by circumstance than by choice, a reflection on the deeper differences in their personalities, fundamental beliefs, and the life experiences that they have had--or, in the emotionally-scarred Ryan's case, the life experiences he has had to endure.

Relationships--not only Barret and Ryan's, but also those between them and other students, not to mention that between Ryan and his overbearing aunt (Molly Castelloe)--are in perpetual shift, but what remains constant is the looming threat of violence. The dominant image on A Better Place's cover art may be that of Ryan brandishing a gun, but the film is more concerned with what's suggested by the smaller one of Barret looking away in shock--that is, the horror of such outbursts of aggression. The instances of violence in the film are briefly seen but no less brutal or unsettling, even in early scenes such as a locker room fight.

This is not to say, however, that Pereira is simply out to shock the audience; more prominent on his mind is how such terrible events can occur. He wisely sidesteps making any blanket statements or theories about the general social condition, but in the character of Ryan he paints a convincing portrait of how a youth can be pushed to such extreme action. He may be a loner and a bit surly, but he's no loser nor an outwardly deviant individual; in fact, he is intelligent and very well-spoken, and how logically he justifies his thoughts are perhaps more disturbing than any bloodshed in the film. Bailey, who has gone on to bigger projects since, leads the film's generally strong set of performances with his electric turn as Ryan, nailing down the character's creepy charisma.

A Better Place isn't a perfect film; the character of Ryan's bitchy aunt is thinly written (and a bit too brittlely played by Castelloe), and certain plot points are too obviously telegraphed (for instance, a fairly early and none-too-subtle throwaway line spelling out a way to get a gun). But given the obstacles he and his crew had going into production--namely, the limitations of a miniscule ($40,000) budget and a rushed shooting schedule--that Pereira was able to make a smart and affecting (not to mention beautifully photographed) film about a particularly difficult subject is a measure of his ability as a filmmaker.

However, Pereira is quick (and rather refreshingly at that) to point up any shortcomings he observes on the DVD's audio commentary track. Being "historian" of Kevin Smith's (who executive produced) View Askew Productions, Pereira is a veritable veteran when it comes to commentaries, and he makes a smooth transition to the central position, imparting a lot of insight about the difficult production alongside DiPatri and his co-stars Brian Lynch (who also served as associate producer) and Joseph Cassese. Anecdotal bits take a back seat to more technical information about the making of the film, but that doesn't necessarily mean this is a (to use an occasional criticism of Pereira's contributions on other DVD commentaries) dry listen. He speaks with enthusiasm and passion about this project, as do the others on track, and their genuine camaraderie comes through.

What also comes through in watching this presentation of A Better Place is the amount of work Pereira and various other technicians put in to make this disc the best presentation the feature has ever seen. The image quality is gorgeous, and not just by the standards of a film shot on 16mm stock; with certain unavoidable exceptions (a shot that was botched in camera; some others that recovered from a rough work print), the picture is that clean. More impressive is the remixed 5.1 Dolby sound mix; to get an idea of just how, check out the special feature that allows one to compare the new mix to the original mono track. This feature, while audio-centric, also gives an idea of how dramatic the visual clean-up is; the selection of eight understandably deleted scenes (viewable with optional commentary by Pereira) offers another glimpse of this.

Rounding out the presentation--though it's likely to be the first thing anyone who buys A Better Place will watch--are three separate video introductions to the film by Smith and Scott Mosier (who also executive produced). Featuring Smith's trademark quick wit and some nice deadpan moments from Mosier as they lavish praise on the film, these segments are all amusing (though it must be said that the first introduction comes dangerously close to wearing out its welcome; the other two are shorter and more effective for it). That said, these bits weren't really needed, for A Better Place makes a convincing case for its merit all on its own.

Specifications: 1.50:1 non-anamorphic widescreen; English 5.1 Surround; English Dolby Surround. (Synapse Films)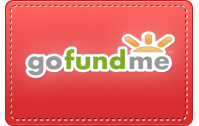 M O V I E S
O (R)

BUY on Amazon: Poster! | DVD! | VHS! | Soundtrack!
Bully

BUY on Amazon: Poster! | DVD! | VHS! | Soundtrack!
Leave it to Hollywood to make a bold, challenging film for teens (and adults) only to let it collect dust on a shelf as proposed release dates were set, then scratched, many times over. Such was the sad and unfair case with Tim Blake Nelson's O, which original distributor Miramax seemed ready to consign to direct-to-video oblivion after scuttling their final planned theatrical release date in April 2001--three years after the film's production. Luckily for the film and audiences everywhere, Lions Gate came to the rescue of what is by far the most successful modern-dress adaptation of a William Shakespeare work--and the rare teen-targeted film to have something of real substance to say.

The "O" of the title is Odin James (Mekhi Phifer), the only black student in a ritzy South Carolina prep school. The star player of the basketball team, Odin has the respect and love of his peers, not to mention the team coach (Martin Sheen), who favors him over his own son, Hugo (Josh Hartnett). Bitter and jealous, Hugo sets out to destroy the too-trusting Odin by planting seeds of doubt about his girlfriend Desi's (Julia Stiles) fidelity.

Placing the Bard's Othello in a modern high school context was a most inspired idea on the part of director Nelson and screenwriter Brad Kaaya, for so many elements in the original play so seamlessly translate to the charged atmosphere and psychology of adolescence: the destructive rumors that are too easily taken for truth (in a way, O is the cautionary tale last year's horrid Gossip wanted to be); the unspoken but ever-present prejudices; the selfish pride; and--perhaps most crucially--the melodramatic tendency to blow petty events and any resulting emotions into an out-of-proportion life-and-death matter. That last point in mind, the story's inevitable leap to violence is all the more real--and hence more disturbing and deeply tragic.

The emotional intimacy and intensity of the piece owes a huge debt to the performers. The charismatic Phifer is a perfect match for the charming and (over)confident Odin; his natural likability makes his simmering jealousy and rage that much more upsetting. Before that happens, though, he forges a strong rapport with the radiant Stiles; their early scenes have a genuine tenderness that doesn't come off as sticky. Delivering the breakthrough turn is Hartnett, who wisely eschews the urge to overplay; his rather quiet, understated turn adds to the menace of the character, not to mention it makes Odin's misguided but unwavering faith in him easy to swallow.

Nelson, however, deserves most of the credit for making a Shakespeare play not only work but feel relevant in a contemporary context. A part of that success is definitely due to his and Kaaya's decision to not retain the Shakespearean dialogue, which had such a distancing effect in Baz Luhrmann's Romeo + Juliet and Michael Almereyda's Hamlet. It may not retain the Bard's words, but O works better than those films due to a fidelity of a different kind: that to the spirit of original piece. There's no blatant pandering to youth (as in R+J's quick-cut, MTV-ready eye candy) or contemporary audiences in general (Hamlet's aggressive push of modern settings and products, as in the infamous Blockbuster Video-set "To be or not to be" scene). O is as unflinchingly dark as its source material, and seeing the physically and emotionally violent story play out--with little strain in believabilty--in the here and now just makes it more unsettling.

Miramax failed to see the big picture with O, zeroing in its violent content without paying attention to context; as such, the film's release was tabled countless times due to real-life instances of high school bloodshed. It's quite a sad statement on the movie industry that between '98 and now, a number of youth-targeted films--be them of the horror, action, or even comedy genres--that exploited violence as a means of stimulation have easily seen release while a film that seriously deals with the issue and its aftereffects has had to languish in limbo. O is the type of film that one should want to release in the aftermath of a high school shooting: a film where the acts of violence are shocking not because of graphic gore or sensationalism, but because one can profoundly feel the lives being destroyed.

Given that it's directly based on an especially brutal real-life instance of youth violence, Larry Clark's Bully should theoretically have the same impact as (if not one greater than) O. That it doesn't speaks of the director's misplaced priorities. In all fairness to Clark, Roger Pullis and Zachary Long's script, based on the 1993 murder of Bobby Kent (Nick Stahl in the film) by "best friend" Marty Puccio (Brad Renfro) and his friends, doesn't do a terribly good job of setting up and fleshing out the basics of the story. While the lack of a clear explanation for the youths' decision (led by Marty's girlfriend Lisa, played by Rachel Miner) to do deal with the abusive Bobby in such a dramatic fashion isn't so much a problem--after all, the kids themselves just seem to do it because they can--the completely insufferable way in which Bobby is portrayed is. Yes, Bobby is abusive toward Marty, and he does commit an act of violence against Lisa's friend Ali (Bijou Phillips), but he's so extreme of a despicable character that the audience is swayed into rooting for his fatal comeuppance--so the horror that one should feel at the kids' crime isn't felt at all.

Clark was obviously too distracted by something else to notice that the point of his film was getting lost: apparently most prominent on his mind was displaying the bare flesh of his young cast. The core four players are shown in various states of undress at many different moments (particularly Miner, who appears in one fully nude shot that would have been ready for Hustler magazine if the camera angle were an inch lower); and even when they are dressed, Clark still can't resist focusing on their natural assets (case in point, a now-notorious closeup of Phillips' crotch). How exactly this is supposed to relate to the story of a horrible, true crime committed by misdirected youths is anyone's guess.
The Others (PG-13)

BUY on Amazon: Poster! | DVD! | Blu-ray! | VHS! | Soundtrack!
Session 9 (R)

BUY on Amazon: Poster! | DVD! | VHS! | Soundtrack!
Mysterious noises coming from empty rooms; the threat of something, anything, suddenly popping out of the dark--these are the simple, primal fears that are still able to unnerve even as one moves from childhood into adulthood. This fact may have been lost on effects-happy Hollywood (Exhibit A: Jan DeBont's high-tech--and thoroughly unscary--remake of Robert Wise's understated classic, The Haunting), but thankfully it hasn't been lost on Spanish writer-director Alejandro Amen´bar, whose English-language debut The Others packs a formidable fright simply through the time-tested special effect of atmosphere.

Amenábar wastes no time in creating a creepy mood for the piece. After the opening credits roll over an assortment of drawings to the strains to a darkly hypnotic score (composed by Amenábar himself), one arrives at a large, fog-enveloped mansion on the Isle of Jersey in the year 1945, where Grace (Nicole Kidman) and her two young children Anne and Nicholas (terrific newcomers Alakina Mann and James Bentley) make their home. All is already not quite right with this household--Grace's husband hasn't yet returned from the long-finished war; all her servants have vanished; and both children have a fatal allergy to sunlight--when a trio of mysterious strangers show up to be Grace's new servants. But it seems that Mrs. Mills (Fionnula Flanagan), Mr. Tuttle (Eric Sykes), and the mute Lydia (Elaine Cassidy) have brought along with them some unwanted guests, for soon things start going bump, floors inexplicably start to squeak, and all manner of supernatural scariness starts to take place.

That the audience feels scared right along with Grace and her children is not a testament to Hollywood technical wizardry than to Amenábar's masterful command of filmmaking. The chilling suspense of The Others is all the more impressive considering how a number of his ideas are fairly simple. For instance, the children's photosensitive condition means that most of the film plays out in dimly lit--and hence rather creepy--spaces, not to mention having light be a source of danger is a clever twist. Even seemingly small details have their rewards; case in point, Grace's insistence on there being absolute silence whenever possible--making any spontaneous jolts even more unsettling.

But thrills wouldn't particularly mean anything if there weren't an engrossing story attached, and Amenábar has written a haunted house story that is also an intriguing psychological study of its main character. Grace attempts to control her household as firmly as her religious beliefs control her life, and as both her household and her beliefs unravel, Kidman does a superbly detailed job tracing her subtle meltdown. This dimension to the story makes for an added layer of suspense: with the unseen forces already a threat, will Grace become a danger to herself and those around her?

The Others ultimately works so well because Amenábar takes the time to let the characters, situations, and, hence, suspense build, and the carefully orchestrated crescendo of tension reaches a stunning peak with the film's startling and ingenious climax. What an elegantly constructed entertainment such as The Others proves is that it's not necessarily the audiences that have lost patience over the years, but the filmmakers, who have increasingly become intent on delivering instant "gratification" that generates a disposable buzz.

Director Brad Anderson also gives no-frills horror a try in the HD video-shot Session 9, which follows an asbestos removal crew as they do a job in a decrepit old mental hospital. The cavernous hulk of a building, with its dark corridors and rotting floors and walls, has a haunted history that lingers in the air, but could there be another, more tangible force of evil also lurking about? Anderson and co-writer Stephen Gevedon's (who also plays one of the workers) not-unpromising goal is to examine the psychological effects that the mere aura of a setting can have on people and their fragile minds, but there's a curious lack of suspense to the entire affair. The pacing is slow as numerous non-events take place, and the flurry of action that attempts to explain everything that did (or didn't) happen through the course of the film leaves too many missing pieces to be terribly satisfying. Still, there is some strong acting work swimming in the murk, particularly by Peter Mullan and David Caruso as the heads of the crew.
Rush Hour 2 (PG-13)

BUY on Amazon: Poster! | DVD Set! | DVD! | UMD! | VHS! | Soundtrack! | Score CD!
Rush Hour 2 is a textbook case of commerce over art, of retreading over reinvention. Yet there is something to be said about having a second try at something that didn't quite work the time out, for derivative and disposable as it is, this latest go-round with mismatched buddy cops Jackie Chan and Chris Tucker is a more satisfying light entertainment.

The original Rush Hour certainly had its moments, but it had one central failing: the refusal to let Jackie be Jackie; when the world-famous martial arts superstar's biggest showpiece in the film is not a fight scene but a simple slide down a banner, something is clearly amiss. What fights there were lacked the creative flavor of his Hong Kong works--making the fact that the film was Chan's first true stateside blockbuster all the more unfortunate.

The first big showpiece in Rush Hour 2 shows the situation being remedied, with Chan's Inspector Lee chasing some baddies while weaving through a bamboo scaffold. Later scenes show an even stronger feel for Chan's style, with the fights featuring his trademark "everything and the kitchen sink" way of using anything within arm's reach as a weapon. This being an American (read: sanitized) production, the action set pieces don't come close to the audacity of his HK films, but coming after the tepid displays in the original Rush Hour, they get the job done well enough.

What of the plot? Returning director Brett Ratner and writer Jeff Nathanson don't offer much of an answer. The film begins just days after the end of the first, with Lee and LAPD detective James Carter (Tucker) in Hong Kong. Carter just wants a relaxing vacation, but naturally that isn't in the cards as Lee gets him entangled in some not-terribly-interesting business involving Triad gangs. Disappointingly, Rush Hour 2 doesn't make much of the inverse fish-out-of-water scenario it begins on, for before long the duo's investigation leads them back to U.S. soil--first L.A., then Las Vegas.

Chan and Tucker's off-kilter chemistry is even more playfully amusing here, with Chan actually getting the opportunity to deliver some laugh lines this time. Of course, the brunt of the comedic burden is carried by Tucker, and while arguments that he is too loud even by his own standards do hold water (even if he doesn't come close to what is heretofore his most shrill and overdone work--his grating performance in Luc Besson's The Fifth Element), his timing and ease with a wisecrack deliver the goods.

The lack of a strong plot means a shortchanging of those playing the villainous element, particularly Crouching Tiger, Hidden Dragon star Zhang Ziyi. It goes without saying that her role here isn't nearly as demanding as that of Jen Yu, and hence she is more than up to the diminished task here: look hot in black leather and kick some ass. Granted, she is more effectively used than I had initially feared (I was thinking all of her scenes were those in the trailer), but it is a let down to see that her acting chops don't get much of a workout.

But, in all fairness, do anyone's ever get a workout in a Ratner film? After all, the most anyone can hope for when seeing his name attached to a film is a diverting enough slab of slick Hollywood hackwork--and, indeed, Rush Hour 2 is that. Chan does his thing; Tucker does his, and everyone who buys a ticket gets exactly what they paid to see--which is more than can be said of a number of other popcorn entertainments this summer.
In Brief
American Pie 2 (R)

BUY on Amazon: Poster! | DVD Set! | DVD! | UMD! | VHS! | Soundtrack!
The pie may have a gradually diminished role in this sequel to the raunchy 1999 comedy hit (one only shows up in the opening scene, and even then for barely a second before it's dropped onto the floor, but there's no shortage of overbaked sex gags--and laughs--in this follow-up. This second slice takes place a year after the first, and while clumsy Jim (Jason Biggs), jock Oz (Chris Klein), still-nondescript Kevin (Thomas Ian Nicholas), brainy Finch (Eddie Kaye Thomas), and loudmouthed Stifler (Seann William Scott, whose role has been expanded for this go-'round) are all technically college "men," they still have sexual misadventures more befitting the "boys" they really are--especially hapless Jim, who endures even more embarrassing situations.

Pie 2 is inferior to the first in a couple of key respects: there's even less of a plot this time around, with no quest for losing it uniting the characters--here, the guys spend the summer at the lake, and that's about the whole of the story; and new director J.B. Rogers (assuming the reins from Paul Weitz) and returning writer Adam Herz don't use ensemble cast nearly as effectively. Oz and Heather (Mena Suvari), whose vocal jazz ensemble-set courtship was one of the first film's funnier threads, are glorified background players this time--as are the female characters in general; Kevin's ex Vicky (Tara Reid), all-purpose sounding board Jessica (Natasha Lyonne), and foreign exchange student Nadia (Shannon Elizabeth) are relegated to virtual throwaway parts (the exception is Alyson Hannigan's flute-playing Michelle, who, like Stifler, has a lot more to do in this installment). Nonetheless, the lewd, crude humor still draws sizable laughs, and the father-son duo of Eugene Levy and Biggs are as funny as ever. The latter once again deserves special credit for being a remarkable good sport; in the event Ben Stiller retires for some reason, he is more than up to the task of carrying on his legacy in the Comedy of Humiliation.
Apocalypse Now Redux (R)

BUY on Amazon: Poster! | DVD Set! | DVD! | VHS! | Soundtrack! | Screenplay! | Movie Book!
Instead of tacking on the usual "special edition" or "director's cut" label to this expanded version of his landmark 1979 Vietnam -set translation of Joseph Conrad's Heart of Darkness, director Francis Ford Coppola has gone on and added another word to the title, in essence announcing that the recut Redux is a different film. And different this new version certainly is--but hardly better. Coppola's original cut, while clocking in at two-and-a-half hours, was a lean and focused psychological journey of U.S. Army Captain Willard (Martin Sheen) as he travels up the river from Vietnam to Cambodia to terminate the insane Colonel Kurtz (Marlon Brando). The longer cut adds footage in four key points, and not surprisingly the two new extended interludes that have Willard and his four-man crew setting foot on solid ground stop the dramatic momentum cold: one a return visit by the Playboy Bunnies, and the other a fabled sequence set on a French plantation. This is especially the case with the latter, which would have been best left a "legend" in the minds of the film's fans; not only does this late excursion, occurring not long before Willard arrives at Kurtz's camp, serve as a needless delay of the climax, it also features the most wrongheaded score cue imaginable as Willard beds a lonely widow (Aurore Clement). That said, Redux is still a must-see, for Coppola's brilliant original version is, after all, the backbone for these superfluous additions, and it's a wonder to witness just the spectacular mood-setter of an open unfold on the big screen in a gorgeous new Technicolor dye transfer print.
Osmosis Jones (PG)

BUY on Amazon: Poster! | DVD! | VHS! | Soundtrack!
This live action/animated comedy overseen by the Farrelly Brothers was one of the higher-profile offerings previewed at the Warner Bros. ShoWest luncheon in March, yet now it arrives in the theatres in the dog days of summer and with very little fanfare. So what went wrong? In a nutshell, the live action portion. While directed by gross-out kings Peter and Bobby and featuring no less than Bill Murray as the slobby Frank, this section of the film is too reliant on bodily function gags that are not funny in and of themselves (e.g., vomit, a pulsating zit), not to mention this thread aims for a rather precious "emotional" dimension (centering on Frank's relationship with his daughter, played by Elena Franklin) that never convincingly coexists with the crude humor. But whenever the film goes inside Frank's germ-filled body and shifts to animation, the film comes to unexpected life. As we follow the titular white blood cell (voiced by Chris Rock) and his cold pill companion Drix (David Hyde-Pierce) on their pursuit of the deadly virus Thrax (Laurence Fishburne), satiric sight gags (my personal favorite: a pair of apartment buildings labeled with the sign: "The Love Handles--Frank's fastest growing community") and dialogue exhibit the sharp wit that is so sorely lacking in the live action thread--making for especially frustrating viewing whenever the frenzied comic momentum of the interior story comes to a halt to shift the action (or should I say, "inaction"?) to the exterior.
Planet of the Apes (PG-13)

BUY on Amazon: Poster! | DVD! | Blu-ray! | UMD! | VHS! | Soundtrack! | Movie Book!
Director Tim Burton and a world full o' apes sounds like a recipe for a wild ride, so it comes as a shock that his "reimagining" of the late '60s-early '70s film franchise is, on the whole, rather sedate. Reflecting this mood is lead Mark Wahlberg, a rather pallid "hero" as Leo, an astronaut who crash lands on the planet dominated by the furry fellas (and females). Providing some much-needed juice is Tim Roth, buried under layers of impressive makeup as evil ape General Thade; and some too-rare touches of typically warped Burton humor (some apes are shown removing hairpieces and use flower petals as deoderant). But no amount of makeup and effects work can make the film's focal "love triangle" between Leo, kind and intelligent ape female Ari (Helena Bonham Carter), and rag-wearing human female Daena (Estella Warren) any more involving (or any less laughable, thanks to Warren's indelibly inept facial expressions); nor can the technical wizardry redeem a largely uninspired script that resorts to a forced, nonsensical twist to fuel post-movie discussion.
Wet Hot American Summer (R)

BUY on Amazon: Poster! | DVD! | VHS!
Youth summer camp movies from the '80s such as Meatballs seem like parodies of themselves when watched today, but that hasn't stopped Michael Showalter and David Wain of the comedy troupe and old MTV sketch series The State from making a full-on sendup of the long-dead genre. The typically horny teenage counselors are even more hormonally driven, as are the prepubescent campers; there's a knowingly cheesy romance between the token elder cast members (camp director Janeane Garofalo and vacationing science professor David Hyde-Pierce); there's the expected thread involving a shy guy (Showalter) pining over a beauty (Marguerite Moreau); and there are various crises and daring rescues. The pieces for a successful parody appear to be in place, but only the Garofalo/Hyde-Pierce bit is the most consistent in terms of writing and performance; the rest of the threads, including a dud about the camp's Vietnam vet cook (Christopher Meloni) and an action-oriented climax that is a bit too outlandish to be all that funny, are hit and largely miss.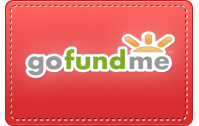 M O V I E S
America's Sweethearts (PG-13)

BUY on Amazon: Poster! | DVD! | VHS! | Soundtrack!
Two types of comedies struggle for control in America's Sweethearts: one, a catty satire of the Hollywood hype machine; the other, a frothy star vehicle for America's apparent real-life sweetheart, Julia Roberts. Coming out the loser in the ensuing mess is Joe Roth, who shows that spending the last ten or so years heading movie studios hasn't done any favors for whatever directorial ability he may have once had.

From the looks of it, America's Sweethearts started out as an edgier ensemble picture, and shades of that appear in the film's more effective portion, the first half. The sweethearts of the title are beloved off- and on-screen pair Gwen Harrison (Catherine Zeta-Jones) and Eddie Thomas (John Cusack), who fell in love on the set and then proceeded to make a string of popular co-starring vehicles after getting married. Alas, the fairy tale came to an ugly end after Gwen fell in love with another co-star (Hank Azaria) on the set of their latest movie, the sci-fi romance Time Over Time, which is now being readied for release. It's up to seasoned publicist Lee Phillips (Billy Crystal) to make sure the two put on their best faces--and not kill each other--during the multi-day, hotel-set publicity ritual known as the press junket.

The basic premise of America's Sweethearts paints the film as being almost too inside. After all, the story of a press junket being in danger is one that could only be understood, much less appreciated, by journalists and others with a keen knowledge of the workings of Tinseltown's PR process. That said, some effective zingers (by Crystal and Peter Tolan) directed at big studio glitz provide some amusement for less showbiz-savvy audiences, as do some inspired performances by Stanley Tucci, who plays a nervous studio chief; Christopher Walken, who plays the eccentric, reclusive director of Time Over Time; and Zeta-Jones, who obviously has a ball playing the stereotypical self-absorbed screen diva.

But somewhere along the line Julia Roberts decided to get involved in the picture--not as the ostensible female lead, Gwen, but in the more secondary role of Gwen's put-upon sister/personal assistant Kiki. Roth then beefed up the Kiki role in fair proportion to the "JULIA!" stature as any self-respecting studio head/businessman would. However, this turns out to be a ruinous miscalculation not only in terms of storytelling but in simple casting. Kiki is supposed to be frumpy and a bit of a loser, and regardless of whether or not you think Roberts is the "pretty woman" she's celebrated as being, her charisma and natural star wattage is undeniable and just about impossible to quash. Not even a fat suit, which she wears in some flashback scenes, is able to obscure the fact that it's "JULIA!". So when Kiki and Eddie start to develop feelings for each other (which isn't giving away a thing that isn't already revealed in the trailers or that could be easily predicted), what should have been a mere plot complication becomes the focus, and suddenly America's Sweethearts transforms into a "JULIA!" star vehicle about how she gets the guy--and an especially weak one at that, given the glacial non-chemistry between her and Cusack.

Not that America's Sweethearts is too successful in general comedic terms. Apparently having little faith in the sometimes-spicy ideas and dialogue as well as the talented actors delivering them, Roth throws in the broadest lowest-common-denominator slapstick gags whenever he can. A feisty, ferocious dog takes an unnatural liking to Lee's crotch. While jogging through a golf course, Lee's underling Danny (Seth Green) gets hit in the head with a ball. And the point is...? Certainly not laughs, for those goofy goings-on land with a thud.

Then again, the whole of America's Sweethearts doesn't seem to have a point, either, given its split personality. Roth would have been wiser to choose between making a movie publicity send-up or a "JULIA!" showcase, for in trying to achieve the best of both worlds, he ended up shortchanging the audiences for either.
Jurassic Park III (PG-13)

BUY on Amazon: Poster! | DVD! | VHS! | Soundtrack!
For an installment of one of the most lucrative screen franchises in history, Jurassic Park III arrives on screens with a curious lack of hype, at least compared to some other so-called "blockbusters" this summer. Sure, Jurassic Park and The Lost World: Jurassic Park director Steven Spielberg now only gets an executive producer credit this time around, and the less-marquee-friendly Joe Johnston handles the helming chores here. The bottom line, however, is that the film is another go-round of a formula that has proven wildly successful more than once: humans + island + dinosaurs. Could it be that Universal knows something that we don't, anticipating that moviegoers have tired of prehistoric predators? Whether or not that may be true before JPIII's release, it could very well be the case after audiences see this installment, easily the least satisfying of the series.

Before it goes terribly wrong, however, Jurassic Park III actually gets a number of things right. The reintroduction to Sam Neill's Dr. Alan Grant, who was absent in The Lost World, is handled quite briskly by Johnston and the writing crew (the three scribes receiving screen credit are Peter Buchman, Alexander Payne, and Jim Taylor--the latter two best known for their Oscar-nominated Election work), as is the basic plot thread stringing together the dino scenes. Ex-spouses Paul and Amanda Kirby (William H. Macy and Téa Leoni) convince Dr. Grant to accompany them on a flight over dino-populated Isla Sorna. Of course, such a foolish trip goes awry when a plane crash leaves them stranded and alone to fend for themselves against the usual suspects--the velociraptor, the mighty T-rex--and some newcomers to the Jurassic mythos: notably, the winged, meat-eating pteranodon and the more-ferocious-than-T-rex spinosaurus.

To Johnston's credit, JPIII moves at a snappier pace than the previous two films; the streamlined plot allows for a steady stream of dino set pieces with minimal interruption. Unfortunately, the attempts to build character and drama during the non-action interludes are predictable and uninvolving. Paul and Amanda grow closer while searching for their son Eric (Trevor Morgan), who is lost on the island; a key "twist" involving Grant's younger associate Billy Brennan (Alessandro Nivola) can be seen coming a mile away. Certainly not helping the credibility of the drama is the truly wretched performance of Leoni, who accomplishes the seemingly impossible feat of out-overacting the first film's Laura Dern (who makes a return cameo). The big dramatic showcase for Leoni is a bring-down-the-house moment in the worst way; it goes down as one of the comic highlights (or lowlights, depending on how you look at it) of the cinema year.

Thank goodness a dinosaur pops in at frequent enough intervals to get Leoni and everyone else to shut up and simply start running for their lives. Johnston stages a couple of standout action sequences, particularly the first spinosaurus scene, involving the wrecked fuselage of the plane; and a set piece involving a nest of hungry pteranodons. Effective action sequences such as these appear to build the film toward a grand finish--one that never comes. Say what one will about The Lost World and its rather controversial third act twist, one cannot say that the film didn't build up to a big payoff. The same cannot be said of JPIII, which reportedly began filming without an ending in place--and does that fact ever show. Not only is the wrap-up an anticlimax of mammoth proportions, it then devolves into overdone and downright ridiculous hokum.

Jurassic Park III is a reasonable enough thrill ride for a good portion of its shockingly lean 90-minute run time (as opposed to the two-hour-plus sizes of the Spielberg installments), but like any thrill ride, it's ultimately only as good as the feeling it leaves the audience--and the rather startling way in which the film deflates is enough to ensure that for most viewers, this third trip will be the least charming.
In Brief
Ghost World (R)

BUY on Amazon: Poster! | DVD! | VHS! | Soundtrack! | Graphic Novel! | Screenplay!
The main characters may be recent high school graduates, but don't mistake this for a run-of-the-mill "teen" comedy; in fact, Terry Zwigoff's adaptation of Daniel Clowes' cult favorite comic book is an affront to everything that glossy, factory-assembled, youth-targeted Hollywood product represents. Thora Birch and Scarlett Johansson respectively play Enid and Becky, best friends who rebel against pre-packaged, mass-media-driven culture by ridiculing the world around them. Their daily routine and their friendship takes a turn when Enid starts to befriend Seymour (Steve Buscemi), a sad sack record collector whom they originally target for an especially cold prank; and Becky becomes focused on building a life after grade school.

Zwigoff and Clowes, who collaborated on the script, perfectly capture the rhythms of these two girls' soured, bored existence--almost too perfectly, for the film takes on a pace as lackadaisical as their daily rhythms, and as such the film seems to drag on longer than its near-two-hour-long run time. In spite of this, Ghost World is consistently engrossing due to Zwigoff and Clowes' hilariously warped,despairing sense of humor and their original, eccentric characters, whose fascinatingly flawed essences are brilliantly captured by the actors.
Hedwig and the Angry Inch (R)

BUY on Amazon: Poster! | DVD! | VHS! | Soundtrack! | Play! | Sheet Music!
Never mind the fact that she's an East German transsexual whose botched sex-change operation left her with the titular "angry inch"--the character of struggling glam rocker Hedwig (John Cameron Mitchell) is an absolutely refreshing screen creation simply due to her appealingly real personality: a mix of exuberance, self-effacing humor, and unabashed romanticism. In a similar vein, Hedwig and the Angry Inch is an absolute breath of fresh air, due to the very authentic talents of Mitchell. As writer, director, and star of this adaptation of his popular Off-Broadway musical, he pulls off a stunning cinematic hat trick that's all too rare for a first-time filmmaker. Not to be discounted is the invaluable contribution of Stephen Trask, who composed all of the film's memorable, toe-tapping tunes (I dare anyone to not sing along to the central production number "Wig in a Box") and has a supporting role as well.

Being based on what is essentially a one-man show on the stage, Hedwig the film cannot completely overcome one key shortcoming (no pun intended): the flatness of all characters surrounding Hedwig. She is the only character developed to any substantial degree, a problem when it comes time to addressing secondary but no less key issues such as her current husband Yitzhak's (Miriam Shor, in an inspired bit of opposite gender-bending) relationship-threatening desire to don wigs and dresses. The sketchy development of supporting players also affects one of the film's main concerns, Hedwig's relationship with ex-lover Tommy Gnosis (Michael Pitt), who went on to rock stardom with the songs she wrote; one never quite gets why she is so hung up on such a shallow young twit, and Pitt's vacant performance (Trask provides Tommy's incongruously passionate singing voice) fails to fill in any gaps.

But Hedwig is ultimately about her ongoing pursuit of love and fulfillment, and that journey is intensely involving. Through Mitchell's vibrant performance and smart directing choices (the use of abstract animation interludes is especially novel), not to mention Trask's indelible melodies, one gets to know the character so intimately that her unusual life circumstances are a non-issue. Hedwig comes to life as a living, breathing, warts-and-all person who wants nothing more than to be happy and whole, and Mitchell's emotional and entertaining execution of this universal story resonates long after you've left the theatre... and made your way to the record store to buy the soundtrack.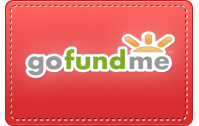 ---
We are a participant in the Amazon Services LLC Associates Program, an affiliate advertising program designed to provide a means for us to earn fees by linking to Amazon.com and affiliated sites
The Movie Report Archive/© Michael Dequina
All images and multimedia files are copyright their respective copyright holders and no rights are given or implied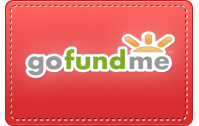 Please keep The Movie Report/
Mr. Brown's Movie Site alive
by generously submitting a PayPal donation.