#275 - 276
April 18, 2001 - April 28, 2001
all movies are graded out of four stars (
)
We are a participant in the Amazon Services LLC Associates Program, an affiliate advertising program designed to provide a means for us to earn fees by linking to Amazon.com and affiliated sites.
M O V I E S
The Forsaken (R)

BUY on Amazon: Poster! | DVD! | VHS!
After years of youth-aimed horror movies characterized by jokey, often forced irony, the dark and comparatively serious tone of The Forsaken comes as a welcome change of pace. But it's only in those terms does this vampire thriller offer anything fresh.

The familiar elements start with the casting. In the two lead roles are none other that two stars from the WB network: Kerr Smith, known to Dawson's Creek viewers as Jack, one of the world's oldest looking "teenagers"; and Brendan Fehr, co-star of the teen alien drama Roswell. Smith's Sean, an editor of (no joke) B-movie trailers, is on a long road trip from Los Angeles to Florida for his sister's wedding when he picks up Fehr's Nick, a scruffy wanderer whom he takes for a harmless hitchhiker. If that were actually the case, there wouldn't be a reason for a movie, so Sean's simple decision proves to have unforeseen consequences. Nick is hunting down the vampire gang responsible for infecting him with their deadly blood virus. Conversely, the group o' bloodsuckers led by Kit (Johnathon Schaech) are a hunt of their own--for fresh meat.

Then again, writer-director J.S. Cardone still doesn't seem to have a reason for making this pointless bloodbath--except to have a shameless excuse to get Coyote Ugly co-star Izabella Miko to take off her clothes at the drop of a hat. Miko plays the also-infected Megan, who is seen washing blood from her breasts in the film's first shot. This opening shower pretty well sums up the entire thrust of the Megan character, whom Sean and Nick eventually help; the only other requirements for the role are screaming, crying, and passing out, without ever speaking a word (that is, not until there are only 15 minutes left to go). Suddenly a dancing bartender seems like such a plum part.

Not that anyone with substantial amounts of dialogue fare all that much better. Smith doesn't embarrass himself, but he doesn't have the presence to carry an entire picture; that said, he has more than Fehr, who lacks believability either spouting clunky exposition or brandishing a gun or shovel in full action hero mode. At the very least the overacting Schaech appears to have some sort of fun though his enjoyment is in inverse proportion to any that could be had by the audience.

The Forsaken's biggest failing, though, is a basic one: as a horror film, it's not scary nor suspenseful; and as an action picture, it's not terribly exciting, if at all. As if trying to compensate, Cardone pours on the blood and piles on the explosions, but even that shouldn't be enough to convince the target audience of easy-to-please teenybopper mallrats that The Forsaken isn't a tired piece of work.
Made (R)

BUY on Amazon: Poster! | DVD! | UMD! | VHS! | Soundtrack!
After the success of 1996's Swingers, it would have been easy for writer-star Jon Favreau to follow up the cult comedy fave with another excursion in nouveau hipster catch phrases and swingin' big band music. But for Made, his directorial debut and long-awaited reunion with co-star Vince Vaughn, Favreau has rather admirably taken a different, unexpected route, and the ride is certainly a witty and entertaining one.

Knowing that Made is completely unrelated to the Doug Liman-directed Swingers (that is, aside from sharing common talent) may still not prepare fans of the previous film for this one's distinctly darker flavor. Favreau and Vaughn again play friends here, but the relationship between struggling L.A. boxers/construction workers Bobby and Ricky is far more volatile than that of Swingers' Mike and Trent, as summed up by film's opening scene. As the two face each other in a bout, Vaughn's cocky Ricky openly mocks Favreau's no-nonsense Bobby, setting himself up for a big pummelling. The cycle constantly repeats itself in a figurative sense after the pair are tapped by their construction boss, small-time mobster Max (Peter Falk), to handle what should be a quick and easy job in New York City. Bobby wants nothing more than to just do what he's told and collect the payment that could provide a more stable life for him, his stripper girlfriend Jess (Famke Janssen), and her daughter Chloe (Makenzie Vega, rid of the painful fake lisp she sported in The Family Man). Ricky, on the other hand, fancies himself an instant organized crime big shot, leading him to do a number of none-too-bright things that draw the ire of Big Apple big boss Ruiz (Sean "Don't Call Me 'Puffy'" Combs, who fares better than expected in his acting debut), his underling Horace (Faizon Love), and most of all the increasingly impatient Bobby.

Favreau doesn't give an artificial and inappropriate sunniness to Made's criminal milieu; this film even lacks a certain spring in its step as far as pacing. The slower, more rambling progression works well in this context, though, for it adds to the dark undercurrent that runs through the film. While Ricky's antics are a primary source of light amusement, the sense of foreboding lends an edge of danger to his bumbling actions; there is always the real possibility that any one of his wrong moves could be their final one. The largely hand-held camera work by cinematographer Christopher Doyle also adds to the gritty atmosphere.

Traces of grave seriousness turn up in Made (particularly in Bobby's side of the story), but there is no mistaking that Favreau has cast a comic tale inside this dark world. At the center of all of the laughs is Ricky, whose delusions and general cluelessness make for someone truly abrasive and annoying--which is exactly the often-hilarious point, and Vaughn nails the role so perfectly that you may just want to beat some sense into him, much like how Bobby tries to at various junctures. Favreau puts the pair in physical conflict once or twice too many, but the banter that typically leads up to fighting, while not Swingers-quotable, is spirited and sharp, as is the dialogue on the whole. False notes are rare among the entire cast, including those in customary throwaway roles; even the likes of a briefly seen flight attendant (Jennifer Bransford) and hotel bellboy (Sam Rockwell) exhibit some level of colorful personality.

Despite their clear cut differences in tone and style, comparisons between Swingers and Made are inevitable, so to answer the burning question: with its many memorable lines and scenes (the classic one with the answering machine most quickly comes to mind), Swingers is the breezier, funnier, more enjoyable film. But the reasons for my Swingers preference once again points up the fundamental differences between the two. Swingers is more a movie of moments while Made is more about the larger picture--a picture that may not end up with the fervent following of its flashier predecessor, but one that is definitely worth a look.
One Night at McCool's (R)

BUY on Amazon: Poster! | DVD! | VHS! | Soundtrack!
All that one needs to know about the madcap comedy One Night at McCool's is embodied by its star, Liv Tyler. Looking as ravishing as ever and dolled up in a variety of outlets that (to put it mildly) flatter her fit body, Tyler certainly makes an alluring temptress. But much like how her beauty is softened by the affectless drone of her voice, the film's stylish flash is made less inviting by some dullness in design.

One Night at McCool's could have easily been titled There's Something About Jewel, Jewel being Tyler's character. All it takes is a single glance of Jewel on that fateful night at the titular bar for no less than three men to become hopelessly besotted with her: bartender Randy (Matt Dillon); his married lawyer cousin Carl (Paul Reiser); and police detective Dehling (John Goodman). Only one of them actually wins her, and that's Randy, who quickly finds Jewel to be quite the handful, for she involves him in the shooting death of her thuggish ex-boyfriend (Andrew Silverstein, better known to most as Andrew "Dice" Clay) and invites herself to live in Randy's home. Meanwhile, Carl and Dehling do their best to woo Jewel for themselves.

Much of the humor in the late Stan Seidel's script derives from the three men's differing perceptions of Jewel, nicely brought to visual life by first-time feature director Harald Zwart. Carl's vision of Jewel is as a dangerous, shameless seductress; Dehling's perception of Jewel is as a pristine, innocent beauty; and Randy sees the reality of her, which falls somewhere between the two extremes though skews more toward Carl's naughty version. Zwart's colorful images and the spirited performances by the cast milk the split-take scenarios for a few good laughs.

But with what is arguably the film's most effective conceit comes its clunkiest baggage. The three men's sides of the story are given through a framing device that has each of them telling their tales to someone: Carl to his shrink (Reba McEntire); Dehling to his priest brother (Richard Jenkins); and Randy to sleazy hitman Mr. Burmeister (Michael Douglas in a weird wig). Only the last thread has any payoff or eventual connection to the story, and the others are not quite worth the handful of amusements they are only good for since they lock the story's forward momentum into a type of holding pattern.

The awkwardness in designs also weighs down the general enjoyment of One Night at McCool's. The film is certainly watchable for its entire run time, but only when the three's storytelling ends by the third act does the film feel completely free to shoot for some strange, surreal heights--and occasionally hitting the mark. But such inspired madness as a violent shootout scored to "Y.M.C.A." ends up reminding the viewer just how wild One Night at McCool's could have been.
Town & Country (R)

BUY on Amazon: Poster! | DVD! | VHS! | Soundtrack!
By now, everyone's heard all the bad industry buzz surrounding Town & Country, a planned 1999 release that is only now seeing the inside of movie houses. Such a checkered production history is bound to color many reviewers' opinions, but don't dismiss the sure-to-be bad notices as just a byproduct of predisposed bias--any pan is completely deserved, for this infidelity comedy certainly bears the lack of fizz so characteristic of films left on the shelf way too long.

To be fair, Town & Country doesn't start off too bad though certainly not on the most promising note. Warren Beatty and Diane Keaton are Porter and Ellie, and Goldie Hawn and Garry Shandling are Mona and Griffin. The two are longtime married couples, and the four are longtime friends. However, their seemingly idyllic existence in New York's trendy upper class gets upended when Mona spies Griffin in an extramarital dalliance. This development leads all four, in particular Porter, to ponder their marital arrangements and the idea of love in general.

The early stages of the film are certainly tolerable even if director Peter Chelsom and writers Michael Laughlin and Buck Henry show a peculiar slant toward broad silliness. Henry himself has an amusing cameo role as a divorce attorney, and a dinner scene efficiently shows Porter's increasing awkwardness with the life he feels trapped in. The actors manage to maintain dignity even as Chelsom uses the strange technique of ending numerous scenes on a forced note of slapstick: a golf ball hits a man in the buttocks; a man rolls off a bed; a man falls off a roof.

Given that last touch, perhaps the track Town & Country ultimately takes isn't exactly unexpected, but how quickly and completely the film derails is. The turn takes place when Griffin and Porter, who has now broken his own marriage vows by bedding a cellist (Nastassja Kinski), go on vacation to Sun Valley, Idaho. Here Porter also attracts the attention of a bait shop clerk (Jenna Elfman) and, most unfortunately, a quirky heiress (Andie MacDowell) with even quirkier parents (Charlton Heston and Marian Seldes). Suddenly what had at least tried to be a somewhat thoughtful comic look at marriage devolves into overwrought sitcom contrivance, with characters coincidentally running into each other in restrooms and Heston blowing up cabins and showing up at a black-tie function with a big gun. It's even stranger than--though not as interesting as--it sounds.

So what exactly is the point of Town & Country? My best guess is to serve as some bizarre cinematic time warp for the three aging main stars. In Hawn's case, this is a good thing--in the physical shape of someone half her age, she still looks good in tight jeans and tank tops. For the other two, however, it's more of a failed attempt to recapture and/or maintain their youth. A near-quarter-century after the fact, Keaton's Annie Hall garb is far more tired than trendy, but she still insists on keeping the look. More pathetic, though, is Beatty, who despite having a (reportedly) happy marriage, obviously wants to perpetuate his desirable ladies' man image, what with no less than three younger women showing interest in his character.

Such indulgences are far from what make Town & Country a dud. Simply put, it's supposed to be a comedy, but there really isn't anything funny about it--except the fact that, after all the expense and time New Line spent on the film, it's likely to be forgotten by moviegoers within a month.
In Brief
Bridget Jones's Diary (R)

BUY on Amazon: Poster! | DVD! | VHS! | Soundtrack (1)! | Soundtrack (2)! | Novel! | Book on Tape! | Book on CD!
Just seconds into Sharon Maguire's adaptation of Helen Fielding's beloved novel, it's hard to imagine that there was such controversy surrounding the casting of Renée Zellweger as 32-year-old British singleton Bridget Jones. Sure, she may be a svelte Texan in real life, but from the first moment we see her walking through the snow a number of pounds heavier (and not just because of the winter clothing) and hear her giving what would be one of the first passages of amusing, self-deprecating voiceover, there's no mistaking that Zellweger is an adventurous choice that paid off in spades.

More of said adventuresome spirit could have gone into what is, by design, a basic romantic comedy in which the chain-smoking, hard-drinking Bridget suddenly finds herself caught between two suitors: her caddish boss Daniel Cleaver (Hugh Grant) and the reserved Mark Darcy (Colin Firth). The outcome is never in doubt, and a few contrivances are encountered along the way, chief among them some drawn-out fisticuffs between Cleaver and Darcy. Despite the familiar trajectory of the narrative, the script credited to Fielding, Richard Curtis, and Andrew Davies is brimming with witticisms and well-drawn characters that are made all the more memorable by their perfectly matched portrayers.
Freddy Got Fingered (R)

BUY on Amazon: Poster! | DVD! | VHS! | Soundtrack!
As has been reported by many media, Tom Green does indeed handle the explicitly aroused members of a horse and an elephant (in close-up, no less) in his directing/screenwriting debut (and, one prays, finale), but it's hardly the most offensive act of manual gratification in this vile film. No, that distinction goes to how Green relentlessly gives himself and only himself pleasure during the course of this alleged comedy's torturous 100 minutes, with no interest in making the affair the least bit enjoyable--or coherent--to anyone else.

Pay no attention to the nominal plot and nonexistent characters (for the record, Green plays Gord, a slacker aspiring cartoonist who's constantly at odds with his father, played by Rip Torn), for Green himself does not. His only apparent interest is in cramming in as many annoying, non sequitur gags as his twisted mind can cook up. Gord runs onto a farm and grabs the aforementioned equine erection while screaming "I am a farmer!" Gord wears the bloody carcass of a deer in an effort to "get inside the animal" (don't ask). Gord plays a keyboard while his fingers are tied to an elaborate pulley system that dangles sausages from the ceiling. Gord swings a bloody newborn in the air like a lasso by its umbilical cord.

That last scene is the most insulting, and not necessarily because it's so disgusting, but because Green uses such a grotesque act to drum up sympathy for his absolutely repugnant character (you see, the baby only started breathing after Gord twirled him around... oh, never mind). Yes, despite all his unspeakable and often times baffling behavior, the audience is supposed to have some sort of rooting interest in Gord, who is by far more repellent than his hardass father (at least his constant badgering of layabout Gord is justified, as opposed to Gord's self-centered contempt for just about everyone). The only thing the audience is likely to root for during Freddy Got Fingered is for the film to break.
Josie and the Pussycats (PG-13)

BUY on Amazon: Poster! | DVD! | VHS! | Soundtrack!
Remember the Archie comic and early '70s cartoon about a mystery-solving all-female rock-'n-roll band? Well, forget all that--in adapting the cult fave to live action, writers-directors Deborah Kaplan and Harry Elfont have done away with everything except the name and the girl group concept. The gamble pays off a great deal more than anyone could have expected. Josie (Rachael Leigh Cook), Melody (Tara Reid), and Val (Rosario Dawson) hit the big time when they are suddenly offered a major record deal by exec Wyatt Frame (Alan Cumming). Wyatt's slimy appearance is no accident; he and the devious Mega Records CEO Fiona (Parker Posey) are bent on controlling the minds of youths everywhere through subliminal commercial messages embedded in the Pussycats'--make that Josie and the Pussycats'--recordings.

Thus the stage is set for some soft but no less entertaining (and very timely) satire on commercialism in contemporary society, particularly in the burgeoning teen pop music market (which is further raked over the coals by a spot-on, if brief, opening parody of boy bands). This all bears more than a whiff of hypocrisy, what with multitude of companies getting a push through the barrage of logos that are prominently featured throughout the film, not to mention the many ready-for-MTV musical sequences clearly designed to push the film's soundtrack album. But the picture's good-natured spirit, from the bubbly performances (Posey, as always, is amusingly unhinged) and the buoyant Go-Go's-style pop-rock to the witty willingness to make fun of itself, wins out in the end.
D V D
Lawrence of Arabia (PG)
Disc:

BUY on Amazon: Poster! | DVD! | Blu-ray! | VHS! | Soundtrack! | Movie Book!
It goes without saying that Jerry Bruckheimer's sweeping claim that Armageddon director Michael Bay is the David Lean of this generation is, at the very least, ridiculous, but such a statement is rendered all the more idiotic when revisiting one of the late master's defining works, 1962's Lawrence of Arabia. To give Bay the (charitable) benefit of the doubt, his upcoming WWII drama Pearl Harbor could very well be a terrific film. But if the trailers are any indication, that film appears to fall under common contemporary misappropriation of the "epic" label by any film with a "large" look.

Size and scope of production is but one factor in a true epic film, as Lawrence illustrates. Certainly, the film features some of the most breathtaking widescreen images of the desert ever photographed (by cinematographer Freddie Young); Maurice Jarre's famous score is appropriately grandiose; and the pushing-four-hours run time more than satisfies any notions of "epic" length. But all of these are trimmings to the seemingly paradoxically intimate story of a larger-than-life legend--T.E. Lawrence, the British officer who united the Arab tribes to combat the forces of the Turkish Empire. For all the stunning shots of windswept dunes and battle sequences featuring a cast of hundreds, this is the study of a man in deep conflict: between two cultures, and also between his mission as savior and his surprising, savage bloodlust. Then-screen newcomer Peter O'Toole navigates the complex nuances of the still very enigmatic man with precision, and his Academy Award-nominated performance leads a stellar ensemble that includes the likes of Alec Guinness, Anthony Quinn, and another then-unknown, Omar Sharif.

Only the latter two play much of a role in the centerpiece feature of Columbia's limited edition two-disc set, a one-hour documentary that traces Lawrence's history from conception to the 1989 theatrical restoration. Talks of varying length with a number principal players in the production, including Lean himself in an interview from 1989, are interwoven in this succinct and informative program. Other extras skew less toward the film's making than marketing and promotion. The text of the original souvenir booklet is reproduced in a special insert. On the disc, newsreel footage from the film's New York premiere is included along with four little "making-of" featurettes, three of which presumably ran in theatres preceding or during the film's initial release. The original 1962 trailer is also here, and it's a bit disarming to see it not only in such worn, scratched-up shape, but also in an incorrect aspect ratio (the "L" of "Lawrence" and the last "A" in "Arabia" are cropped from the sides).

Compared to that trailer, the bright and beautiful transfer of the actual film is all the more dazzling. Whether or not it was meant to be so lovely is up to debate; Robert A. Harris, who worked on the 1989 restoration, has publicly gone on record to say that the DVD image looks too good. Issues of artistic integrity and correctness aside, the gorgeous picture befits the aesthetics of the package, which houses the two discs in a nice book-like container.

One feature that does not fit in, however, is "A Conversation with Steven Spielberg," which in its eight minutes fails to offer anything that couldn't be gleaned from the presence of his name in the '89 restoration "special thanks" credit: he's a big fan of the film. So are millions of other people, thank you very much.

Specifications: 2.20:1 anamorphic widescreen; English 5.1 Surround; English, French, Spanish, and Portuguese Dolby Surround; English, French, Spanish, Portuguese; Chinese, Korean, and Thai subtitles; English closed captioning; DVD-ROM features. (Columbia TriStar Home Entertainment)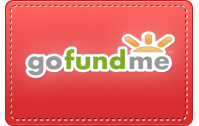 M O V I E S
Blow (R)

BUY on Amazon: Poster! | DVD! | Blu-ray! | VHS! | Soundtrack!
For a good two-thirds of its running time, Ted Demme's Blow is a fairly compelling portrait of a man's real-life rise to the top of the drug trade. But when his fortunes take their inevitable turn, the film follows with its own inexplicable one: from gritty and dark to soggy and sentimental.

The true story of George Jung (Johnny Depp) is, of course, different from other drug world stories that have hit the screen, but it's hardly anything new. The Boston-bred George's first baby step on the dealing ladder is peddling marijuana in California, which quickly snowballs into a successful bicoastal operation-that is, until he has his first of what would be many arrests. It is during one of his longer prison stays that Jung is encouraged to set his sights higher: on the burgeoning market for cocaine. Soon after his release, Jung finds himself dealing with the likes of Colombian drug cartel kingpin Pablo Escobar (Cliff Curtis) and playing the role of the primary link between the South American suppliers and an ever-growing, ever-hungry American clientele.

Jung's rise up the ranks and his various indulgences in all a big-time drug dealer's life has to offer give Blow an inevitable resemblance to other dark dramas that touch on drug use; with its voiceover narration and the presence of Ray Liotta (who plays Jung's working class father Fred), GoodFellas is a clear influence on Demme and screenwriters David McKenna and Nick Cassavetes (adapting the book by Bruce Porter). While the film hardly compares to Martin Scorsese's masterpiece, Demme is able to at least give Blow some of that film's sense of alluring urgency--at least in the film's first two acts.

The turning point in Jung's character and in the film itself is the birth of his Kristina (Emma Roberts, Julia's niece), his daughter with his coke-addicted Colombian wife Mirtha (Penelope Cruz). With the arrival of his daughter comes a newfound maturity in Jung, and he sets out to do whatever he can to give her whatever she wants in life. It's indeed an admirable change, but such an epiphany doesn't suddenly erase all of his ample wrongdoing of the past. That fact seems lost on Demme as the film quickly settles into a whiny, "woe is me" tone. Jung complains about how everyone betrays him and wants to ruin his life, and the audience is expected to sympathize with his troubles, paying no regard to all the many lives he ruined through all his drug dealings.

While the character and the film take a wrongheaded turn, Depp's performance remains consistently strong though he is also at the mercy of some unconvincing age makeup (a point driven further home by the image of the real-life Jung that closes the film). Some other supporting players make equally strong impressions. Liotta has some affecting moments as Fred; Paul Reubens steals his scenes as Jung's flamboyant friend and cohort Derek Foreal; and Spanish actor Jordi Molla will leave viewers wondering where he came from with his charismatic turn as Diego, the man who introduces Jung to cocaine. The main actresses in Blow are weighed down by poorly thought-out roles, but their efforts end up worsening an already problematic situation. Rachel Griffiths is shockingly bad as Jung's fed-up mother; her overdone accent and melodramatic inclinations call to mind Marcia Gay Harden's overrated histrionics in Pollock. Cruz also shocks; after exhibiting all the expressiveness of a block of wood in her previous stateside efforts, who knew she was capable of such a scenery-plowing, over-the-top-and-into-earth's-orbit performance. (If anything, this Hollywood flavor of the month is consistent--in her ability to annoy.)

Too bad Blow cannot maintain its initial fascination. Demme has made a memorable film, but not in the way he clearly intended. Instead of being memorable as a riveting, true life look at the drug trade, it's memorable for how it shoots itself in the foot with one wrongheaded turn.
Joe Dirt (PG-13)

BUY on Amazon: Poster! | DVD! | UMD! | VHS! | Soundtrack!
With the presence of David Spade and a title like Joe Dirt, there's no mistaking that you'll get anything other than entertainment of the lowest brow. Yet that expectation doesn't quite prepare one for just how low the film goes to not get laughs--or the film's apparent true agenda.

The trailer's disturbing opening images, showing a shirtless, mullet-sporting Spade in a variety of would-be provocative poses, would seem to be ample indication of how bad things get, but they barely scratch the surface. Spade's title character is an unattractive, unwashed janitor at a Los Angeles radio station who is brought on the air by a DJ (Dennis Miller, one of the film's few bright spots) for the sole intention of being an object of ridicule. Instead, he unwittingly creates a sensation as Joe recounts his surprisingly eventful life, which began after his parents abandoned him at the Grand Canyon when he was eight years old. Between then and settling in L.A., Joe got himself into a fair share of adventures as he searched for those absent parents--working at an alligator farm, playing with firecrackers with a Native American (Adam Beach), being named a hero after he's credited with saving a science class from poisonous fumes, getting captured by a cross-dressing serial killer, finding and lugging around a meteorite.

Make that what he thinks is a meteorite, for that big ball turns out to a big mound of frozen excrement. Of course, toilet and tasteless humor in general is expected from a film like Joe Dirt, but Spade, co-writer Fred Wolf, and director Dennie Gordon take it to a greater, more needless extreme. A dog's testicles get stuck to a cold floor. A septic tank strapped on Joe's back (don't ask) pours sewage all over his head. And, in an echo of that oh-so-memorable film of a few weeks ago, Say It Isn't So, Joe beds a young woman (Jaime Pressly, who between this, Tomcats, and Ringmaster, is building such an impressive resume) who could very well be his sister.

The juvenile humor, however, is not so much a miscalculation as simple overkill; falling into the former category is the character of Joe Dirt himself. Joe's distinctive hairdo is established early on as being a wig to protect an especially sensitive skull area. As it happens, the sensitivity extends to the rest of Joe. However vulgar he appears, Joe's a good guy at heart who wants nothing more than to find his parents and perhaps live a life with his long-abandoned true love Brandy (Brittany Daniel), who is also courted by a more typical white-trashy guy (played by, in his acting debut, Kid Rock). For Spade, who initially made a name for himself by making snarky, sarcastic remarks on Saturday Night Live and has built an entire career around that persona, sensitivity is not so much a stretch as it is just about impossible. Those willing to pay nine dollars or more to see Joe Dirt certainly go in expecting squish, but the literal kind that gets poured on Joe's head, not the schmaltzy figurative type designed to leave viewers with the warm fuzzies.
Kingdom Come (PG)

BUY on Amazon: Poster! | DVD! | VHS! | Soundtrack!
In a film marketplace filled with crass comedies determined not so much to make people laugh than to gross them out, the amiable, family-friendly heart of Kingdom Come comes as a breath of comparatively fresh air. Yet something is amiss when gentleness is the most memorable element of the film that desperately wants to be a rollicking gutbuster.

Doug McHenry's film, adapted from their own play by David Dean Bottrell and Jessie Jones, shows its stage origins as it introduces the branches of the Slocumb family with two-character arguments. The deeply religious Marguerite (Loretta Devine) tries to steer her wild son Royce (Darius McCrary) onto the proper spiritual path during a phone call. Family ne'er-do-well Junior (Anthony Anderson) and his bitter wife Charisse (Jada Pinkett Smith) get into a typically heated discussion while in a cramped car with their three bratty children. As mechanic Ray Bud (LL Cool J) gets ready for work, his calm and collected wife (Lucille) tries to convince him to let Junior, Charisse, and the kids stay at their house.

Bringing the Slocumb family together in the Southern summer heat is the passing of patriarch Bud: father of Junior, Ray Bud, and the alway-silent, always-eating Delightful (Masasa); sister of Marguerite; and husband of Raynelle (Whoopi Goldberg). The only person who appears to do any grieving is Ray Bud, who has unresolved feelings about his father and family. While not exactly happy, Raynelle appears at least somewhat relieved to be free of a man she will remember as being "mean and surly," and most everyone else takes the occasion as an opportunity to publicly air their dirty laundry--most prominently Charisse, who comes across evidence that Junior has cheated on her.

The staginess of the film also comes through in the acting. Pinkett Smith especially appears to be playing to the cheap seats, flailing her arms about and shrieking; Cool J also has a tendency to lapse into melodramatics. The only person able to pull off the broad style of performance is Devine, and given her background on the stage, that's not terribly surprising; she's the only one who can pull off the film's many long-winded diatribes without trying too hard.

And that's what does in Kingdom Come--the plentiful attempts at farce all come off as labored and annoy more than amuse (particularly irritating is one uncalled-for bit of gratuitous toilet humor). Only when the actors and the filmmakers settle down does the film find a comfortable groove. Unfortunately, not only does this occur fairly late in the game, the turn is less funny than simply endearing, which is hardly enough to make all the schtick that came before worth the endurance test.
In Brief
15 Minutes (R)

BUY on Amazon: Poster! | DVD! | VHS! | Soundtrack!
The "killer seeks fame" and sensation in journalism themes of John Herzfeld's drama gives a suggestion of timeliness, yet the film could not seem more dated, for figuring prominently are artifacts of distantly-demised pop culture: Roseanne's long-cancelled daytime talk show; the once-mighty Planet Hollywood restaurant chain, which provides the setting for one climactic scene. The obvious time spent on New Line's shelf is completely understandable, given how clunkily Herzfeld tackles these still-in-the-zeitgeist issues. There is a kernel of an interesting idea here: two eastern European émigrés concoct a get-rich-and-infamous scheme by capturing their own murderous handiwork on camera with the intent of selling the videotapes to the highest-bidding TV news outlet; once caught, they'll plead insanity and then make another killing--figuratively speaking--by writing a tell-all book. But Herzfeld settles for the most mundane execution of this idea, with a mismatched law-enforcement pair (Robert DeNiro's media darling police detective, Edward Burns' arson investigator) out to get the killers and an overwrought conclusion that reduces any interesting issues addressed into formulaic gunplay and standoffs. Only Kelsey Grammer, playing a sleazeball tabloid television host, shows the sign of a pulse; DeNiro is on cash-a-paycheck autopilot, and Burns proves ill-suited to carry a picture on his own.
Hit and Runway (R)

BUY on Amazon: Poster! | DVD! | VHS!
A straight aspiring screenwriter (Michael Parducci) enlists the help of a gay playwright (Peter Jacobson) to write an action movie script and along th e way learn more about each other and themselves. Christopher Livingston's comedy does cover the formula notes that go with its odd couple premise, but such touches are overshadowed by some genuinely sharp writing (by Livingston and Jaffe Cohen, whose real-life friendship inspired the story), sympathetic performances by the leads, and surprisingly convincing sentimentality. A groaner slips in here and there, and the final stretch's self-referential twists are laid on a bit too thick (obviously a by-product of the project's indulgent origins), yet the film remains enjoyable and quite likable.
The Mexican (R)

BUY on Amazon: Poster! | DVD! | VHS! | Soundtrack!
The casting of Brad Pitt and Julia Roberts suggests a commercial Hollywood star vehicle--which The Mexican most certainly is not. J.H. Wyman's script is a fairly dark and edgy action thriller with quirky humor--which The Mexican is also not. No, Gore Verbinski's is some weird amalgam of the two, an example of how trying to accommodate the best of both worlds results in the most confused mess. The film consists of two intertwining threads: Pitt's Jerry traveling to Mexico to locate the titular antique pistol as one final job for the mob; and Roberts' Sam, Jerry's fed-up ex, who finds it's not so easy to escape his dirty dealings when she is held hostage by a mob hitman (James Gandolfini). As one can see, Pitt and Roberts spend most of the film apart, and while it would seem a letdown, it's actually a good move considering how few sparks these two have together. Roberts actually has a stronger rapport with Gandolfini, who easily ends up walking away with the movie. At least someone takes some kind of charge in the film, for Verbinski doesn't quite know how to make the film's darker, violent elements and its old-fashioned romanticism (stemming from the legend of the gun) feel of a piece, and the film constantly feels at odds with itself as it lumbers to a two-hour-plus run time.
Series 7: The Contenders (R)

BUY on Amazon: Poster! | DVD! | VHS! | Soundtrack!
A reality series where the object of the game is to kill all your opponents. It sounds outlandish, but when the idea is placed within the familiar slick visual packaging of today's hottest television programming trend, as writer-director Daniel Minahan has here, it is shown not only to be a baby step away from Survivor, but the genre's inevitable destination. Minahan, who has previous experience working for tabloid television programs, expertly uses the visual language of trash TV to convince the audience that what they are seeing is not a film satire but an actual three-episode marathon of the reality series The Contenders.

But the feeling of authenticity isn't limited to the on-target cues in music, graphics, and editing. Minahan is aided by a terrific ensemble of unknown actors playing a typically diverse reality series group: a devoutly religious nurse (Mary Louise Burke); a cranky old man (Richard Venture); a teen (Merritt Wever); a working class husband and father (Michael Kaycheck); and the cancer-stricken high school sweetheart (Glenn Fitzgerald) of the show's very pregnant two-time reigning champion (Brooke Smith). The film's detractors' central complaint has been the absence of a character to care about, but I think that fact adds to the film's air of authenticity; after all, isn't the main appeal of Survivor and its ilk is simply watching the drama of people butt heads? An ill-advised and completely gratuitous twist ends the otherwise spot-on send-up on a false note, but for the bulk of its running time, Series 7 is cynical, biting fun.
D V D
Charlie's Angels (PG-13)
Movie:
; Disc:

BUY on Amazon: Poster! | DVD! | Blu-ray! | UMD! | VHS! | Soundtrack!
Who would've thought that a campy big screen adaptation of a lightweight '70s television series would be one of 2000's most divisive films? Yet the big ball o' froth that is Charlie's Angels somehow inspired some of the most heated cinematic debates of last year. In one corner are those who thought it a pitch-perfect update/parody of the straight-faced female action series; in the other were those who thought it less tongue-in-cheek than tongue-lodged-in-brain. In between was a small group (that included myself) that got director McG and producer-star Drew Barrymore's joke but found it only moderately successful.

If there is one area of non-contention about the film, it's the film's undeniable high spirits and abundant energy, which is echoed in Columbia TriStar's impressive DVD for the box office hit. The candy color scheme designed by McG and cinematographer Russell Carpenter is even more vibrant and inviting on disc (and nicely duplicated on the flashy animated menus), and the 5.1 Dolby Surround mix captures all the various explosions and mayhem in all their boom-bastic glory. McG and Carpenter provide the disc's one running commentary, and the track is fairly amusing and insightful even if there are sporadic slides into pretension (such as comparisons of the film's fight scenes to far-superior Hong Kong films)--all courtesy of the excitable McG, who (intentionally or not) dominates the microphone.

Another look into the whirling dervish that is McG is provided by "Getting G'd Up," one of the five behind-the-scenes featurettes included on the disc. Like many discs, much of the material in these segments is appropriated from the electronic press kit materials; in a refreshing change from most discs, however, the EPK footage was edited into specifically-for-DVD featurettes. One of the featurettes focuses on the martial arts fight choreography and wire stunts, which is further examined in a separate segment that shows the film's first fight scene--which pits Angels Barrymore, Cameron Diaz, and Lucy Liu against bad guy Crispin Glover--without any sound work nor digital effects to erase the harnesses.

Other supplements are more of the let's-just-throw-it-on-the disc variety. McG introduces a handful of deleted scenes that were wisely left out of the final cut, and you can learn more about him, the cast, and the film in general in the included production notes. The film's two theatrical trailers (as well as those for other Columbia releases) are included, as are the music videos for Destiny's Child's #1 hit "Independent Women Part 1" and Apollo Four Forty's update of the classic Charlie's Angels theme song. Rounding out the disc is an outtake reel--which in actuality the one that's included at the end of the feature but with the credits removed. Call it a lazy excuse for an extra; call it a fittingly frothy capper to an appropriately glossy disc--the Charlie's Angels debate rages on.

Specifications: 2.35:1 anamorphic widescreen; English 5.1 Surround; English and French Dolby Surround; English and French subtitles; English closed captioning. (Columbia TriStar Home Entertainment)
Rugrats in Paris: The Movie--Rugrats II (G)
Movie:
; Disc:

BUY on Amazon: Poster! | DVD! | VHS! | Soundtrack!
Unlike a lot of Saturday morning fare, the Rugrats television show also holds a certain amount of entertainment value for parents as well as their kids--a fact that has been carried over to the series' feature adaptation, especially in this second (and superior) big-screen jaunt for the precocious pre-preschoolers. For the DVD edition, Paramount has attempted the same type of balance, but with mixed results.

A commentary would more than likely be a killjoy for a film like Rugrats in Paris, so one was wisely not done. There is, however, a 20-minute making-of featurette, but it's one of those half-insightful, half-hype promo jobs that aired on television during the film's theatrical release. The trailer will only be of interest to the adults, of course, as will the dryly humorous pair of TV spots that are also included. More interesting is a small feature that gives the option of viewing a selected scene with sound effects only, but it's too brief to be all that satisfying for adult animation buffs.

But let's face it--most people will buy the DVD for their children, and kids will likely get more out of that sound effects bit and the disc in general. The lively animated menus were obviously designed with the wee ones in mind; ditto the two DVD-ROM games. Adults may get a chuckle out of the two alternate endings, which spell out the ultimate fate of villainess Coco (voiced by Susan Sarandon), but, again, the humor is pitched toward the tots, who are surely the ones who'll be singing along to the last (and definitely least) extra, the video for Baha Men's grossly overplayed hit "Who Let the Dogs Out?"

Specifications: 1.85:1 anamorphic widescreen; English 5.1 Surround; English and French Dolby Surround; English subtitles; English closed captioning; DVD-ROM features. (Paramount Home Entertainment)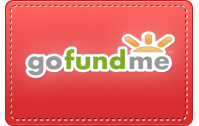 ---
We are a participant in the Amazon Services LLC Associates Program, an affiliate advertising program designed to provide a means for us to earn fees by linking to Amazon.com and affiliated sites
The Movie Report Archive/© Michael Dequina
All images and multimedia files are copyright their respective copyright holders and no rights are given or implied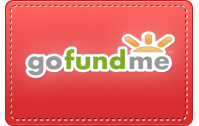 Please keep The Movie Report/
Mr. Brown's Movie Site alive
by generously submitting a PayPal donation.