#220 - 221
December 24, 1999 - December 30, 1999
all movies are graded out of four stars (
)
We are a participant in the Amazon Services LLC Associates Program, an affiliate advertising program designed to provide a means for us to earn fees by linking to Amazon.com and affiliated sites.
M O V I E S
Fantasia/2000 (G)

BUY on Amazon: Poster! | DVD Set! | DVD! | VHS! | Soundtrack! | Movie Book! | Save up to 60% on Movie Tickets & Concessions
Stunning. Breathtaking. Spectacular. These are but three adjectives that will certainly be used to describe Fantasia/2000, Disney's long-in-the-works update of its 1940 classical-music-set-to-animation "work-in-progress," Fantasia. However, one word you won't hear in association with F/2K--unlike the original--is "classic."

Don't get me wrong--there are a number of stunning bits of new animation that will stand the test of time, particularly in the film's first three segments. Taking a cue from the original, which began with an abstract rendering of an abstract musical piece, F/2K opens with an extremely trippy interpretation of Beethoven's "Symphony No. 5, " directed by Pixote Hunt. A relentlessly kinetic sequence with triangles up, down, around, and every which way multiplying with every "da da da daah," the segment is made even more dizzying by the IMAX giant screen format (one can only imagine how much more so it would have been had the film been in IMAX 3-D).

Things are decidedly less hyper in the next segment, but the product is even more breathtaking. To accompany Ottorino Respighi's "Pines of Rome," director Hendel Butoy has come up with a spectacular vision of whales whose aquatic acrobatics take them to the sky in the wake of a cosmic explosion. The concept could not be farther from a piece of music titled for trees in an Italian city, but this is F/2K's most seamless and inspired melding of music and imagery. The gorgeous, inspiring melodies and the amazing three-dimensional computer animation make for an experience that can only described as awesome.

The in-your-face visuals of the first two segments make way for the simplistic, two-dimensional Al Hirschfeld-inspired line drawing style of Eric Goldberg's take on "Rhapsody in Blue," composed by George Gershwin. While it features the least flashy art and animation of the new segments, "Rhapsody"--which follows a cross-section of sad Manhattanites in the 1930s--is perhaps the most aesthetically ambitious of them, staying strictly within its very specific art style and employing a limited palette of primarily blue-based tones. The heavily stylized approach makes for the segment with the most personality, and one of the highlights of the film.

Unfortunately, that's the last big triumph in Fantasia/2000, for the work is more uneven from there. The film hits rock bottom with the next segment, an adaptation of the Hans Christian Andersen short story "The Steadfast Tin Soldier," set to Dmitri Shostakovich's "Piano Concerto #2, Allegro, Opus 102." The segment is about as exciting as that title. There's nothing necessarily wrong with this story of a tin soldier who battles with an evil jack-in-the-box over the affections of a music box ballerina; the animation is clean, especially the 3-D CGI used for the main trio of characters. It's just that among a group of shorts that bear at least one distinctive feature, this one comes up emptyhanded. I guess director Hendel Butoy exhausted all of his ideas on the whale segment.

Holding slightly more interest is another segment by Eric Goldberg, "Carnival of the Animals (Le Carnival des Animaux), Finale," which uses Camille Saint-Saëns' familiar tune as a musical backdrop for a vignette involving a flock of flamingos and a yo-yo. The only flat-out comic piece of the F/2K puzzle, it is a vibrantly colored (the brightest of the whole set) and fast-paced amusement. The problem is, it's so short and weightless--in style and subject--that it evaporates from the memory about as quickly as it zips by on the screen.

After a glorious reappearance of the only returning segment from the 1940 Fantasia, the Mickey Mouse-starring favorite "The Sorcerer's Apprentice," comes a sequence starring another classic Disney character, Donald Duck. This segment, set to Sir Edward Elgar's familiar "Pomp and Circumstance" and casting Donald as an assistant to Noah before and during the flood, is not without its cutesy charm. But it's a mess; the Biblical theme, Donald, and a romantic subplot where he and Daisy Duck keep on missing each other are mixed uneasily by director Francis Glebas. The disjointed result doesn't quite feel of a piece with the others, and, unlike "The Sorcerer's Apprentice," it feels less like an expression of the music than an excuse to shoehorn in a popular character.

A similar sense of blatant pandering to the masses hovers over interstitial segments, where celebrities introduce each sequence. Only lightly amusing at best (Steve Martin and Bette Midler, who have been funnier) and excruciating (Penn and Teller) at worst, these bits are the big reason why F/2K's long-term shelf life won't come close to that of the original film: they date the film as being a project of the here and now--and not because these are celebrities of contemporary times, but that it highlights the commercialist mentality of the era (not to mention that of Disney, perhaps the biggest perpetrator of all). The interstitials are obviously a device to make more mainstream-palatable what is essentially an animated art film for an especially rarefied crowd. While a bit on the stuffy side, Deems Taylor, the host of the 1940 Fantasia, was a much more suitable host. His earnest demeanor not only lent a certain timeless quality, he made it that much easier to take the film seriously as a serious concert film, not a cartoon show for the kiddies. With all the jokey celeb cameos, the latter is more the case with F/2K.

Thankfully, Fantasia/2000 ends on a note more befitting of the former, with an ambitious segment set to Igor Stravinsky's "Firebird Suite - 1919 Version." It is a beautifully animated tale of death and rebirth, with a forest's natural splendor ravaged by a volcano and then replenished by a magical sprite. Directors Gaëtan and Paul Brizzi's work is lovely, blending state-of-the-art computer techniques with the organic hand-drawn style of Japanese animé. While I do admire this segment, I am far less enthusiastic about it than the opening three; perhaps I would have enjoyed the segment even more if it Hayao Miyazaki's Princess Mononoke weren't so fresh in the memory, for this segment's storyline bears more than a passing resemblance to the finale of that film.

While I did have a few problems with Fantasia/2000, overall it is a worthy extension of the idea conceived by Walt Disney nearly 60 years ago; and, after Tarzan, it's another important step forward into riskier, more ambitious artistic territory for the Mouse's animation house. In some points of execution, there is fault; but in terms of grand spectacle, it's as close to perfect as anything out there now--which makes it all the more important that it is seen in its intended IMAX form, not on a regular multiplex screen, where F/2K will play after a four-month exclusive run on IMAX.
The Hurricane (R)

BUY on Amazon: Poster! | DVD! | VHS! | Soundtrack! | Score CD! | Book (1)! | Book (2)! | Save up to 60% on Movie Tickets & Concessions
The title of The Hurricane is not only the nickname of its main character, boxer Rubin Carter, but also an apt description of the work of Carter's portrayer, Denzel Washington. Forceful, dynamic, and wholly natural, Washington's performance ranks among the very best of his illustrious career--a turn so strong that it easily smooths over the rough patches in Norman Jewison's fact-based drama.

And there a few rough patches, especially in the early stages of the film. We get to know Carter by way of one Lesra Martin (Vicellous Reon Shannon), a young American in Canada, as he reads Carter's autobiography, The Sixteenth Round. The book details Carter's rise up the middleweight ranks through the moment where it was cut short in 1966, when he and another man were wrongly convicted of the fatal shootings of three people. Racism played a major part in the conviction, in particular that of one detective (Dan Hedaya) who had been out to nail Carter since his days as a criminally-inclined youth. The events as depicted in the film have some basis in fact, but the portrayal of this detective doesn't quite ring true, for he is made into such a simplistically shady character that he appears to have wandered in from an old silent melodrama (all he's missing is a twirly moustache). Similarly over-the-top initially is Shannon's portrayal of Lesra, who originally hails from a rough American neighborhood; Shannon lays on Lesra's straight-from-the-ghetto mannerisms a bit too thick at the start to adequately engage one's sympathies.

That changes once the meat of The Hurricane's story kicks into gear. Lesra is so deeply inspired by Carter's book that he begins a correspondence with the inmate, and Lesra convinces his Canadian guardians (played by Deborah Kara Unger, John Hannah, and Liev Schreiber) to help in a campaign to clear Carter's name and free him from prison. While the efforts to free The Hurricane is a major issue in the film, of even greater importance is the relationship between Carter and Lesra. Once paired with Washington, Shannon's awkwardness disappears, and the two successfully make their characters' friendship into a most involving and touching heart for the film.

That is but one example of how greatly Washington elevates The Hurricane. Although the film gets off to an imperfect start, his charisma and rapport with the audience instantly commands the audience's attention and emotional investment. When the campaign to overturn Carter's conviction takes precedence (and as such do the three Canadians) the film threatens to become one of those "white people save the black man" films, but Washington's intense presence prevents that from happening. While the Canadians do the legwork, one never forgets that it is Carter who is in charge of his own destiny.

It's easy to compliment Washington's performance strictly on the basis of its force and focus (and how could one not, when his commitment to the role is physically manifested by his sculpted boxer's physique?), but what makes his work especially memorable are his more subdued moments. In addition to the warm scenes with Lesra, particularly noteworthy are the couple of scenes where Carter's internal struggles are spelled out by having Carter being torn between two other Carters--an angry one and a weak one. The device is a variation of the time-worn gimmick of having and an angel on one shoulder and a devil on another, but it is completely effective, for Washington is able to convincingly convey all facets of Carter's personality--a feat he also manages when just playing the singular Carter.

Washington's deft handling of the tri-Carter device is analagous to the relationship between the actor and all of The Hurricane: while the whole undertaking is of a conventional mold, Washington is able to make it into something more. Granted, Jewison, with the aid of screenwriters Armyan Bernstein and Dan Gordon, do put enough pressure on the right emotional buttons themselves, and Carter's true story is indeed one gripping and inspiring enough that the film could have very well worked without Washington. However, one cannot imagine it working nearly as well with someone else in the lead. The Hurricane is not a piece of cinematic greatness, but on Washington's mighty shoulders, it often flirts with becoming one.
In Brief
Titus (R)

BUY on Amazon: Poster! | DVD! | VHS! | Soundtrack! | Screenplay! | Play! | Play on Tape! | Play on CD! | Save up to 60% on Movie Tickets & Concessions
If you thought Baz Luhrmann's radical take on William Shakespeare's Romeo + Juliet was wild, wait until what you see what Tony Award-winning stage director Julie Taymor (The Lion King: The Broadway Musical) does to the Bard's Titus Andronicus for her audacious--and very bloody--film debut. While Luhrmann transplanted the star-crossed lovers to 1990s Florida, Taymor keeps this grisly tale of revenge in Rome--but places it in a surreal temporal limbo. The Colosseum suggests the proper time of Imperial Rome, but high rises and heavy duty kitchen ovens suggest the 1990s, while the vintage automobiles and some costumes are more '40s and '50s, and other garments are more gladiator-like. As Tamora, Queen of Goths (Jessica Lange) exacts revenge on Roman general Titus (Anthony Hopkins) for killing her eldest son, and he does the same to her for the wrongs she commits, Taymor obviously wanted to express the timeless relevance of the story's underlying themes. However, the time convergence approach only works at times, for often it's just distracting, as in one scene where Tamora's suviving sons (Matthew Rhys and Jonathan Rhys Meyers) blow off steam playing video arcade games.

Taymor didn't have to resort to such avant garde time tricks, for the story would have resonated just as strongly had she jettisoned them. She is a strong storyteller and a master visual stylist, the latter compliment encompassing all areas, makeup and costume choices as well as those in the editing and photography departments. She also has a sure way with actors; Hopkins' Titus is at once tragic and horrifying, and Lange is sultry as the viperous Tamora. The clear standout of the cast, however, is Harry Lennix as Aaron, a Moor who is Tamora's secret lover and a schemer in his own right. Lennix brings great depth to a role that could have easily been played as a stock villain. A great villain he indeed is, but to leave it at that isn't giving full justice to his powerful and multi-dimensional work. Titus isn't a complete success, but it is never less than fascinating, and it announces the arrival of a fearlessly imaginative new cinematic voice.
D V D
Strange Days (R)
Movie:
; Disc:

BUY on Amazon: Poster! | DVD! | VHS! | Soundtrack! | Screenplay!
When released in October 1995, Kathryn Bigelow's violent James Cameron-scripted millennial thriller was met with mostly pans from critics and audience indifference. Not surprisingly, as time has caught up with the film's December 30-31, 1999-January 1, 2000 time frame, the film has grown in esteem with critics and audiences. But it isn't mere millennium madness that has prompted the warmer reception--the film is and always has been a strong work on its own terms, and its relevance in the real 1999 reveals the film as being eerily prescient. While essentially a murder mystery, with hustler Lenny Nero (Ralph Fiennes) and limo driver Mace (Angela Bassett) trying to find the killer of Lenny's prostitute friend (Brigitte Bako), Cameron's script taps into other zeitgeist issues, such as the ongoing tensions along the racial and economic lines, along with that between citizens and the police; and, above all, fear of technology--here embodied by an illegal machine that enables people to record sensory experience directly from the brain and play it back as a "SQUID clip."

The DVD is little more than a carbon copy of the deluxe laserdisc that was issued a few years ago. In addition to a clean THX-certified transfer of the film and the film's two theatrical trailers (including that striking, Lenny-addresses-the-camera-directly teaser that made a number of moviegoers scratch their heads), the disc features a couple of interesting bonuses. First are two deleted scenes; while one is a throwaway that lasts all of a minute (if even that long), the other, cut for time reasons, is a gripping scene where Lenny nearly fries his brain trying to identify the killer from the SQUID clip of the murder. The second, more unusual bonus, is a lecture given by Bigelow on the film's opening P.O.V. sequence. While a scene-specific running commentary would have been preferable, the lecture at least gives some interesting insight into at least part of the film. (20th Century Fox Home Entertainment)
Save up to 60% on Movie Tickets and Concessions | Dealflicks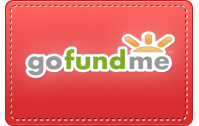 M O V I E S
Any Given Sunday (R)

BUY on Amazon: Poster! | DVD Set! | DVD! | VHS! | Soundtrack (1)! | Soundtrack (2)! | Save up to 60% on Movie Tickets & Concessions
Play It to the Bone (R)

BUY on Amazon: Poster! | DVD! | VHS! | Soundtrack! | Save up to 60% on Movie Tickets & Concessions
Any Given Sunday is a guy's film. And I say that not because it's a football film (though that does play a major part) but because it's an Oliver Stone football film--a fact that gives one an idea of how testosterone-happy this gridiron saga is.

But let this be said: I enjoyed this film. Maybe it's the testosterone running through my own veins, but it's hard not to get adrenalized by the bonecrunching football action Stone stages with maximum intensity. He has been criticized with being a bit too busy with the camera, shooting it so close and cutting so quickly that often the exact plays are unclear. That complaint is understandable, but Stone's approach brings the audience into the game like no other film, giving viewers perhaps the closest cinematic approximation of the chaotic experience on the field.

While there is plenty of football sequences in the film, there is a reason why this film clocks in at close to three hours, and that is the plot--which, quite simply, there is too much of. Stone, along with writing collaborator John Logan, want to give an exhaustive look at just about every aspect of professional football. In addition to the usual win/loss issue--which, as the film opens, is gradually falling less in favor of the Miami Sharks' longtime coach Tony D'Amato (Al Pacino)--there's the matter of the up-and-coming hotshot quarterback Willie Beamen (Jamie Foxx), who is called on to replace reliable veteran Cap (Dennis Quaid) who is sidelined with an injury. That indirectly links to the issue of rushing injured players' rehabiliation, which the team orthopedist (James Woods) has no qualms about but his intern (Matthew Modine) does. Willie's showboating and penchant for calling his own plays puts him at odds with his teammates (including one, played by LL Cool J, with an eye to up his own endorsement stock) and especially Tony, who, in turn, has an even more heated battle of wills going on with Christina Pagniacci (Cameron Diaz), the Sharks' ballbusting owner.

There are even other, smaller concerns on Stone's mind, but those cannot help but get lost in the shadow of the Tony-Willie and Tony-Christina conflicts. Granted, these threads are given the bulk of the screen time, but even if they did not, the forceful performances would have demanded attention. That comment is hardly surprising in the context of acting reliables such as Diaz--who, in five short years, has carved out quite an impressively eclectic career for herself--and Pacino, but the real revelation is Foxx, best known for his television comedy work. Surprisingly, the comic material he's called on to do doesn't work (though that's the fault of the script, which saddles him with a silly running gag where he vomits on the field during every game), but he impresses everywhere else. Not only does the convince on the athletic end of his duties, he also holds his own against Pacino in one particularly memorable verbal confrontation. (One can only be glad that the role's original portrayer, rap impresario Sean "Puffy" Combs, had to back out before filming began.)

Most of the actresses in Any Given Sunday do nothing here that would tarnish their reputations, but one cannot help but notice the glaring negativity of the female characters in the film. Christina is a strong, independent woman; but not only is she a viper, but she's portrayed as being in over her head in such a male-driven business. Christina's mother (Ann-Margret) is in an alcoholic daze for the entire film. In one scene, Cap's seemingly supportive wife (Lauren Holly) is revealed to have a dark side--only to have that trait magically disappear for the rest of the film, making her character turn that much more arbitrary. Tony sometimes enlists the services of a whore, who is played, appropriately enough, by Showgirls slut Elizabeth Berkley. The one female character that appears to have some virtue is Willie's long-suffering girlfriend (Lela Rochon), but even her steely backbone is softened toward film's end.

But as I said, this is a "guy" picture (and how, given all the bare manhoods on display in the locker room scenes), and the target audience won't care once they get a taste of the stunningly staged action and Stone's trademark way of juicing up the visuals of even the most pedestrian scenes. Though it's being released in the thick of awards season and bears a number of Oscar winners on its team, Any Given Sunday is essentially a pure entertainment vehicle, and taken at that level, it works.

The boxing comedy Play It to the Bone aims to be a pure entertainment vehicle, and for one thirty-minute stretch, it succeeds. The advertising campaign touts a big match between stars Woody Harrelson and Antonio Banderas, and in no way does the film disappoint in that area. Theirs is one helluva fight, expertly staged, edited, and containing more action than perhaps all the pay-per-view boxing events held in the last five years combined.

It is in every other area that this film disappoints--a fact that is made especially more disheartening considering the writer-director at the helm is none other than Ron Shelton, Hollywood's premier cinematic examiner of sports, as seen in films such as White Men Can't Jump and Bull Durham. Instead of a sharp satire of a subject ripe for parody--professional boxing--we get a tedious, unfunny road movie. Harrelson and Banderas respectively play Vince Boudreau and Cesar Dominguez, best friends and has-been middleweight pugilists who are given one final shot at glory when they're tapped at the last minute to plug a hole in the undercard of a Mike Tyson bout. The promoter, sleazy Joe Domino (Tom Sizemore), doesn't throw in L.A.-to-Vegas plane fare as part of the deal, so Vince and Cesar, along with Cesar's current (and Vince's former) girlfriend Grace (Lolita Davidovich), take to the open road.

This trip, which makes up most of the movie, is as long and dry as the miles of desert the three pass through. Along the way, Vince and Cesar recount their past traumas in the ring, the ones that consigned them to obscurity. And there are a number of jokes, none of which are particularly funny (Cesar experimented with homosexuality after his big loss--ha ha ha). One's hopes are perked up with the entrance of Ally McBeal siren Lucy Liu, who plays drug- and sex-mad Lia, who joins the trio's journey midway. Alas, not even she can redeem a poorly-conceived part whose only apparent purpose is to serve as an excuse to feature a gratuitous sex scene.

Upon arrival in Sin City, Play It to the Bone jolts the audience awake with its bravura centerpiece boxing match. There is never any doubt as to how this match will end--it's really obvious by the film's design. That the bout is still exciting and even nailbiting at times is further proof that Shelton is a master at cinematic recreations of sports. The celebrity cameos in the audience and the presence of the HBO Sports announcing team of Jim Lampley, Larry Merchant, and George Foreman add immeasurably to the fight's authenticity.

Frankly, I probably wouldn't have minded Play It to the Bone as much as I did if it hadn't featured such a terrific sequence. A completely bad movie is not a pleasure to sit through, but at least it doesn't come with the strong sense of frustration that comes with a film that has one great scene--especially one that shows the potential the whole project had. But once the fight is over, it's back down to earth and below with the uninteresting characters and their uninteresting personal issues, which, sadly, is the focus of the film. What it all comes down to is that Play It to the Bone is a boxing movie that is not only not about boxing--it's about absolutely nothing of value at all.
GalaxyQuest (PG)

BUY on Amazon: Poster! | DVD! | VHS! | Soundtrack! | Save up to 60% on Movie Tickets & Concessions
Is there an easier target in all of contemporary pop culture than Star Trek? The hambone acting, the cheesy sets, the ridiculously convoluted scientific jargon, and--the pièce de résistance--the stereotypically geeky, obsessive fan following--what is there not to poke good-natured fun at? So the makers of the thinly-veiled Trek spoof GalaxyQuest have it fairly easy; the set-up is all there, and all that's needed is the follow-through. Happily, unlike a number of recent cinematic send-ups, Galaxy doesn't drop the ball.

A big help is that writers David Howard and Robert Gordon have come up with a clever story on which to hang the Trek gags. The film takes its title from a Trek-like sci-fi TV series whose cult following is stronger than ever well over a decade after cancellation. And, like the original Trek cast, the only work the Quest crew seems to get these days are appearances at conventions. But the role of their lives comes when a group of space aliens called Thermians, having seen all of the Quest episodes and believing them to be actual spacefaring adventurers, enlists the crew's aid in combating an evil monster.

This framework gives director Dean Parisot ample room to stage some effects-heavy action sequences. The younger members in the audience will especially enjoy these sequences, such as some elaborate space chases and an encounter with a rock monster. This is not to say that adults won't find enjoyment from these sections as well, for all the effects work in the film is first-rate.

What will appeal to the older set even more, however, is the smart, edgy humor, which begins with the characters. Tim Allen plays the pompous Shatner-esque Jason Nesmith, who played Peter Quincy Taggart, the commander of Quest's central spaceship, the Protector. Gwen DeMarco (Sigourney Weaver) is eager to shake the stigma of being the show's token cheesecake, Lt. Tawny Madison, the "communications expert" whose only job was to repeat everything the computer said. Alexander Dane's (Alan Rickman) years of cutting his acting teeth on the Shakespearean stage went down the drain once he was typecast in his Quest role, half-alien Dr. Lazarus. The other crew members for this mission are Tech Sgt. Chen, played by the non-Asian Fred Kwan (Tony Shalhoub); Laredo, the Protector's 10-year-old navigator, played by the now-adult Tommy Webber (Daryl Mitchell); and Guy Fleegman (Sam Rockwell), who once had a bit part in the show as a nondescript officer.

As anyone with a passing familiarity with Star Trek--and thus the world of GalaxyQuest--would know, the nondescript officer is always the first to go, and thus Guy fears for his life while in space. Clichés such as these are gleefully satirized throughout the film, such as touchstone mantras (not surprisingly, Alexander is sick of reciting his) and defused bombs whose countdown timers stop only at the one-second mark. Not escaping the aim of the writers are those fanatical fans who know every last technical detail of the show. Of course, the real test of the jokes is if they are playable to a Trek-oblivious viewer, and no one needs to have any familiarity in that area to get them (though it certainly helps).

As is the case with all family-friendly comedies, GalaxyQuest isn't above some straightfaced would-be tear-wringing moments, but the forays into cheap sentimentality are easily forgiven when everyone involved in the production is of such high spirit and intelligence. When I say that GalaxyQuest is a fun time for the entire family, I mean it; it's clean, has all the requisite eye candy and slapstick for the younger set, and--most distinguishing of all--an uncommon level of sophistication for the adults.
Girl, Interrupted (R)

BUY on Amazon: Poster! | DVD! | VHS! | Soundtrack! | Screenplay! | Book! | Book on Tape! | Save up to 60% on Movie Tickets & Concessions
The title of Girl, Interrupted bears a singular subject, but audiences will likely walk out of James Mangold's adaptation of Susanna Kaysen's memoir thinking of two "girls"--Winona Ryder and Angelina Jolie, who further cement their reputations as two of the most gifted young screen actresses today. It's unfortunate, however, that the script often isn't as strong as they are. But what is fortunate is that their performances more than compensate for the shortcomings in the writing department.

Ryder plays the "girl" of the title, Susanna, who in the 1960s is sent to the Claymoore mental hospital after pressure from her parents and a therapist. Though she was hospitalized for chasing a bottle of aspirin with a bottle of vodka, Susanna is more depressed and unmotivated than truly mentally ill--a statement which doesn't necessarily hold true for her peers at Claymoore. Her roommate is Georgina (Clea Duvall), a pathological liar; she also spends time with self-inflicted burn victim Polly (Elisabeth Moss) and laxative junkie Daisy (Brittany Murphy).

Susanna ends up bonding most strongly with the most volatile patient, Lisa (Jolie), whom we first meet being dragged back into the ward after an escape attempt. Dangerous, carefree, and intensely charismatic, Lisa cannot help but captivate Susanna's attention--and that of the audience. It's a role perfectly suited for Best Supporting Actress Oscar aspirations, and Jolie (who has already garnered a Golden Globe nod and the Broadcast Film Critics Association's Supporting Actress prize) runs with the opportunity. There's more to her performance than the expected fits and teary breakdowns; she is able to make Lisa into a multidimensional person, with real humanity behind the histrionics. She will undoubtedly be competing for the golden statuette in March.

By comparison, more likely to be overlooked is Ryder's performance, which is very much Jolie's equal. Susanna is basically the calm audience surrogate in the middle of the storm, but the fact that she remains a strong presence amid the flashier turns is a tribute to the effectiveness of Ryder's measured, no-frills work. Despite the many spotlight-stealing moments afforded to Lisa, Girl, Interrupted is Susanna's story of growth, and one is able to see her progression through Ryder's nuanced performance.

Less subtle, however, is the script by Mangold, Lisa Loomer, and Anna Hamilton Phelan. I think the honest portrait of these troubled young women makes engrossing enough viewing, but the writers have decided to manufacture blatantly "movie" situations for dramatic purposes. It's an understandable decision, but the mechanics behind such contrived scenes as an angry, tear-stained climactic confrontation between Susanna and Lisa are a bit too obvious and distracting to be completely believable.

Yet one does buy into such scenes to a certain degree, again thanks to the work of the cast and the overall power of the story. Girl, Interrupted may ultimately be a film, underrealized; but its desired emotional effect is more than adequately achieved.
In Brief
Angela's Ashes (R)

BUY on Amazon: Poster! | DVD! | VHS! | Soundtrack! | Book! | Book on Tape! | Save up to 60% on Movie Tickets & Concessions
This largely Ireland-set period drama, based on the bestselling memoir by Frank McCourt, is far from the downer that its title would suggest; it is, in fact, the sometimes humorous and wholly inspiring tale of how the very poor young Frankie (played at various ages by Joe Breen, Ciaran Owens, and Michael Legge) worked to achieve his dream of moving to America. But before he reaches that goal, much adversity must be overcome--extreme poverty, an unreliable alcoholic father (Robert Carlyle), and an uncommonly high mortality rate among the children in his immediate family. Director Alan Parker, who co-wrote the script with Laura Jones, hits the right emotional notes and coaxes fine acting work from all involved (Breen is the standout of the three Frankies, and Emily Watson is characteristically solid as his mother, the "Angela" of the title), but a transcendent emotional sweep is curiously lacking, thus blunting the impact of the story's outcome.
Snow Falling on Cedars (PG-13)

BUY on Amazon: Poster! | DVD! | VHS! | Soundtrack! | Screenplay! | Novel! | Book on Tape! | Book on CD! | Save up to 60% on Movie Tickets & Concessions
Ethan Hawke may topline the credits of this adaptation of David Guterson's highly-esteemed novel, but neither he nor anyone else in the cast can lay claim to being the "star" of the film. That title belongs to director/co-scripter (with Ron Bass) Scott Hicks, who has crafted a lushly evocative mood piece that has everything to do with sense and emotion as it doesn't with traditional plot-driven satisfactions.

Of course, there is a story here, and the primary one revolves around the 1950 trial of Japanese-American Kazuo Miyamoto (Rick Yune), who is charged with murder. Kazuo is married to Hatsue (Youki Kudoh), whose heart truly belongs to the caucasian Ishmael Chambers (Hawke), who runs the local newspaper in the Pacific Northwest community of San Piedro. They have been in love ever since they were children, but anti-Japanese sentiment during the WWII-era--culminating in her family's incarceration in the internment camp of Manzanar--tore them apart.

There are more secondary character touches, such as Ishmael's struggle with living up to his father's (Sam Shepard) legacy as a newspaperman, but all of the narrative comes secondary to the depth of feeling Hicks, cinematographer Robert Richardson, and composer James Newton Howard are able to convey through imagery. For a two-hour-plus film, Snow is startlingly short on dialogue, relying on sight and sound to tell the story for extended passages. It's said that a picture says a thousand words, and the images in the film speak a lot more about the emotion of the piece than any scripted lines. This is best exemplified by the central Ishmael-Hatsue romance; Hawke and Kudoh barely share any screen time, but one can feel the longing between them to the point of heartache. The story eventually catches up and converges with the atmosphere in the end, making for the perfectly transcendent conclusion to this beautiful work of art.
The Talented Mr. Ripley (R)

BUY on Amazon: Poster! | DVD! | VHS! | Soundtrack! | Screenplay! | Novel! | Book on Tape! | Save up to 60% on Movie Tickets & Concessions
The big surprise of the year-end awards season has been the strong showing by this adaptation of Patricia Highsmith's novel, written and directed by Anthony Minghella. The raft of accolades is somewhat understandable; this '50s-set thriller is certainly one of the most laid-back suspense films I have seen in recent years, and its pleasures are accordingly unconventional. The chief strength is how the film slowly seduces rather than relentlessly prods the audience, lulling it into its spell--much like how the title character, Tom Ripley (Matt Damon), eases his way into the good graces of Dickie Greenleaf (Jude Law, in a star-making turn), whom Tom is paid (by Dickie's tycoon father, played by James Rebhorn) to drag from his new home of Italy back to the United States.

As Tom gets to know Dickie, his friendly girlfriend Marge Sherwood (Gwyneth Paltrow), and their carefree, jazzy lifestyle, he falls in love with his newfound best friend. When Dickie's attention to him starts to wane, and it becomes clear that his affection cannot be reciprocated, Tom uses his talent for impersonation and forgery to have Dickie's life as his own. Needless to say, myriad complications are in store, not least of which is an ever-elongating line of dead bodies. But this is no traditional, exploitative thriller, and the understated--but no less violent--way in which Minghella depicts the murders succeeds in genuinely unsettling the audience rather than giving them a cheap shock.

There is a bit of a problem in the center of The Talented Mr. Ripley, and that is Mr. Ripley himself, adequately played by Damon. Minghella has taken great pains to make him a rather sympathetic character (unlike in René Clement's 1960 French adaptation of the novel, Purple Noon (Plein Soleil)); Tom here is a gawky, insecure young man whose underlying motivation for killing is his frustration with having to hide his "true self." The problem is that one never gets a sense of who this person is since he's seen in an act of impersonation (to one degree or another) right one from frame one. With no clear idea of who the real Tom Ripley is, it's hard to completely feel for him--a task which is already difficult considering all his victims are, indeed, innocent. Nonetheless, Minghella's film is, overall, an effectively disturbing work.
Save up to 60% on Movie Tickets and Concessions | Dealflicks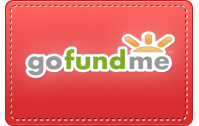 ---
We are a participant in the Amazon Services LLC Associates Program, an affiliate advertising program designed to provide a means for us to earn fees by linking to Amazon.com and affiliated sites
The Movie Report Archive/© Michael Dequina
All images and multimedia files are copyright their respective copyright holders and no rights are given or implied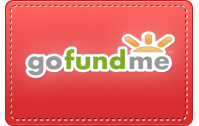 Please keep The Movie Report/
Mr. Brown's Movie Site alive
by generously submitting a PayPal donation.