#183 - 185
March 28, 1999 - April 7, 1999
all movies are graded out of four stars (
)
We are a participant in the Amazon Services LLC Associates Program, an affiliate advertising program designed to provide a means for us to earn fees by linking to Amazon.com and affiliated sites.
M O V I E S
Go (R)

BUY on Amazon: Poster! | DVD! | Blu-ray! | VHS! | Soundtrack! | Save up to 60% on Movie Tickets & Concessions
Since the surprise success of the 1994 Quentin Tarantino film, many films have tried to become "the next Pulp Fiction." Films ranging from studio efforts like the 1996 MGM release 2 days in the Valley to the recent British indie import Lock, Stock and Two Smoking Barrels have, in the name of achieving commercial success and cinematic "cool," purloined at least one characteristic of that modern-day classic: the seedy underworld milieu, quirky canvases of characters played by large ensemble casts, twisty plot threads linking these characters, "hip" dialogue heavy with pop culture references, and--above all else--ultraviolence. More often than not, though, the films end up not so much cool but cold--as in dead (on arrival).

With its large cast, crime world setting, and timeline-overlapping storylines, Go, written by first-timer John August and directed by Doug Liman (who created a different brand of cinematic "cool" with 1996's Swingers), could not tempt failure more dangerously. Yet of all the Pulp knockoffs I've seen, this is the first that truly understands and captures what made that film such a triumph. It wasn't the casting (though that definitely helped); it certainly wasn't the violence; nor was it the snappy dialogue of Tarantino and Roger Avary's Oscar-winning script--at least not that aspect of the screenplay, anyway.

The elusive quality in question is the element of realistic surprise. Go spans one eventful 24-hour span, during which the life paths of Ronna (Sarah Polley), a teenage supermarket clerk who tries her hand at drug dealing; Ronna's British co-worker Simon (Desmond Askew); and friends Adam and Zack (Jay Mohr and Scott Wolf) constantly crisscross through Los Angeles and Las Vegas. While following these three threads, August and Liman find unpredictable yet completely plausible ways to link the stories and take them in their own wild, roller coaster-like directions--without ever falling into the cheap trap of gratuitous violence. To say anymore would be to rob the viewer of this film's greatest delight: that of discovery.

Not too far behind is the August's sharp sense of humor (suffice it to say, his hilarious dialogue and original comic situations do have snap) and the sterling ensemble. Everyone does a standout job, but especially noteworthy are Polley, so good in Atom Egoyan's The Sweet Hereafter, who takes a surefooted step toward the mainstream; Askew, a newcomer to this side of the Atlantic; creepy William Fichtner, playing a cop with a hidden agenda; and Katie Holmes and Taye Diggs shine in more secondary roles. Not to be ignored, though, are the efforts of Liman. He shows a disarming visual flair never hinted at in Swingers (which was more of a script-dependent movie than a director-dependent one), and it is his guiding voice that assembles the numerous parts into a finely calibrated thrill machine.

Because of its largely youthful cast, Go is in danger of being--and, in fact, already has been, to some extent--pigeonholed as a "teen Pulp Fiction," and given the films' similarities, that title is not entirely undeserved. But Go deserves a more favorable comparison. While not in the same league as its precursor, what August and Liman have done is use Pulp basics to create a film that is, by its own merits, a fiercely original and exhilarating entertainment.
In Brief
Cookie's Fortune (PG-13)

BUY on Amazon: Poster! | DVD! | VHS! | Soundtrack! | Save up to 60% on Movie Tickets & Concessions
Robert Altman's most fun movie since 1992's The Player is this wickedly enjoyable dark comedy--which, any way you slice it, is one steaming slab of Southern-fried soap. Among those populating the small town of Holly Springs are scheming spinster Camille (Glenn Close); her spineless, half-wit sister Cora (Julianne Moore); Cora's rebellious daughter Emma (Liv Tyler), who is carrying on with another half-wit, sheriff's deputy Jason (Chris O'Donnell); Camille and Cora's octogenarian aunt Cookie (Patricia Neal); and Cookie's only friend, ever-faithful handyman Willis (Charles S. Dutton). As in any soap, this family has more than its share of scandalous secrets--which gradually break through the surface when one of these people turns up dead.

But unlike any soap, there is an uncommon richness of character in Anne Rapp's script, which carves out memorable niches for even the most peripheral of characters, such as a sheriff's department receptionist (Niecy Nash) with the hots for a suave investigator (Courtney B. Vance). Rapp, Altman, and the well-cast acting ensemble are fully aware of the preposterousness of the twisted goings-on. What isn't preposterous, though, is the craft behind the whole affair, from the precision of Altman's direction to the uniformly fine work by the acting ensemble, whose standouts are the terrific Dutton and Close, the latter displaying a comic gift too rarely seen onscreen.
Save up to 60% on Movie Tickets and Concessions | Dealflicks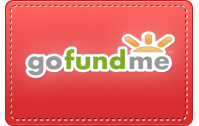 M O V I E S
Doug's 1st Movie (G)

BUY on Amazon: Poster! | VHS! | Movie Book! | Save up to 60% on Movie Tickets & Concessions
The King and I (G)

BUY on Amazon: Poster! | DVD! | VHS! | Soundtrack! | Sheet Music! | Save up to 60% on Movie Tickets & Concessions
Doug Funnie (voice of Thomas McHugh), the 12-year-old star of Jim Jinkins's ABC and Nickelodeon animated series Doug, indeed has his first film, but if there's to be a second, he'd best find a vehicle more interesting to flesh-and-blood moviegoers over his age. As it is, Doug's 1st Movie, in which Doug and his friend Skeeter (Fred Newman) befriend a gentle monster from a polluted lake, is a suitable entertainment for its target audience. It's simple, good-natured, and tackles an environmental theme with an admirable lack of preachiness. That said, for adults, the film is pleasant but hopelessly vanilla. While the film will hush up the kids for its lean 77 minutes, but the older ones in the audience (read: parents) will find their attention wandering elsewhere. Still, families can do worse for a night at the movies...

...such as Warner Bros.'s curious animated version of Rodgers and Hammerstein's venerable musical The King and I. Since animation is the only medium in which the movie musical is still alive and kicking, using the form to adapt a successful stage production is a natural and undeniably intriguing extension. Plus, there is no need to worry about coming up with snappy tunes when there is a tried-and-true score at one's disposal. (And, indeed, the classic songs "I Have Dreamed" and "Shall We Dance?" are a pleasure to hear in this film, as they would in any setting.)

Yet this King and I is the most stupefyingly incompetent animated feature to reach the big screen in recent memory--even worse than Warner's misfire of last year, Quest for Camelot. Like Quest, King features some ragged, Saturday morning-level artwork and animation (granted, so does Doug's 1st Movie, but at least there it's more or less intentional) and some clumsily integrated (to say the least) computer-generated effects. But while I can see how the flighty Quest could divert the young ones in the audience, King is a film with no clear audience.

The story is still basically the same: sometime in the 19th century, British teacher Anna Leonowens (spoken by Miranda Richardson, sung by Christiane Noll) develops a warm friendship with the initially icy King of Siam (Martin Vidnovic) while tutoring his many children. But, in accordance with the Disney mold, director Richard Rich has given the tale more kid-friendly trappings. Toning down the material is not necessarily a bad thing--witness Disney's triumphant, underappreciated The Hunchback of Notre Dame--but here the material is dumbed down; the addition of cuddly animal companions, portly comic sidekicks, a sorcery-using villain, and a ridiculous action climax simply distract and never feel like necessary and natural outgrowths of the source story. (Hunchback's wisecracking gargoyle device didn't always work, but for the most part, it was convincingly handled--as possibly being a figment of Quasimodo's imagination.) Hence, adults who are engaged by the basic story and the music will likely be annoyed by the obligatory kiddie concessions.

But what about these kids, for whom the alterations were made? The broad comedy garnered some giggles from the children in my audience, but most of the time I heard a lot of murmuring, some whining, and I felt a general sense of antsiness. This is because the story of Anna and the King, while all-ages-appropriate, is a mature, subtly cerebral one. And the lushly orchestrated Rodgers and Hammerstein tunes, while timeless standards, aren't exactly of the bouncy, "Hakuna Matata"-like jingle type that leaves kids humming on the way out of the theatre.

Animating any traditional Broadway musical makes for an intriguing experiment, and indeed The King and I is one--albeit in the wrong, train wreck-like sort of way. Based on this disastrous result, one can only hope that Warner Bros., which holds the feature film rights to Andrew Lloyd Webber's The Phantom of the Opera, doesn't decide to sidestep the casting controversy and opt to go the animated route.
In Brief
EDtv (PG-13)

BUY on Amazon: Poster! | DVD! | VHS! | Soundtrack! | Save up to 60% on Movie Tickets & Concessions
Much like how his character, Ed Pekurny, finds fame as the subject of a 24-hour "reality" cable network, Matthew McConaughey should find his falling star back on the rise as the lead in EDtv, Ron Howard's amiable goof of a comedy. McConaughey is a charismatic charmer as Ed, a Texas-to-San Francisco transplant whose life becomes fodder for the TV-viewing masses, but unlike Truman Burbank in Peter Weir's similarly-themed (and far superior) The Truman Show, Ed is fully aware of the cameras. But as with Truman, Ed, while initially intrigued with the notion of having all eyes on him, comes to yearn for freedom, especially after it creates strain between and his girlfriend Shari (Jenna Elfman)--who, as it happens, is the ex of Ed's wilder older brother Ray (Woody Harrelson).

Howard and screenwriters Lowell Ganz and Babaloo Mandel don't have the high satirical aims of Truman's Weir and writer Andrew Niccol; they simply aim to entertain. And after a tentative start, EDtv picks up comedic steam and does just that, amusingly exploring the ramifications of Ed's sudden, if largely unmerited, celebrity, from opportunistic groupies (Elizabeth Hurley's sizzling model/aspiring actress) to the diminished privacy of his colorful family. Harrelson is predictably effective as a blowhard, and Elfman (Golden Globe winner for TV's Dharma and Greg) shows major promise as a screen star, but the McConaughey magnetism is so overwheming that the film could easily have been called MATTtv.
The Out-of-Towners (PG-13)

BUY on Amazon: Poster! | DVD! | VHS! | Soundtrack! | Save up to 60% on Movie Tickets & Concessions
As seen in their numerous tandem interviews and their first screen collaboration, 1992's cute romantic comedy Housesitter, Steve Martin and Goldie Hawn have chemistry to burn. Their special rapport does shine through in this remake of the 1970 film of the same name, in which they play longtime Ohio marrieds who rekindle the spark in their marriage during a calamity-filled stay in New York. However, too much of the time the glow of the pairing is dimmed by the labored slapstick and painful groaners they are saddled with by screenwriter Marc Lawrence and director Sam Weisman. There are some amusing moments, thanks to Martin and Hawn's impeccable comic timing and ease with one another. But basic amusement is as far as this would-be gutbuster registers on the laugh scale.
True Crime (R)

BUY on Amazon: Poster! | DVD! | VHS! | Soundtrack! | Save up to 60% on Movie Tickets & Concessions
Forget the mystery thriller plot, in which a reporter (Clint Eastwood) races against time to save the life of a Death Row inmate (Isaiah Washington) who may have been wrongly convicted; it's nothing new, and in many ways it mirrors Habeas Corpus, the faux and phony film-within-a-film that closed out Robert Altman's satire The Player. Eastwood's latest directorial effort succeeds more as a study of his character, a frequent failure (at marriage, parenting, his job) whose ongoing search for truth has less to do with finding it than with the chance to do--and be--right for a change. Eastwood is more than up for the challenge of this complex role, as are the other actors: Washington, Lisa Gay Hamilton (as Washington's wife), and Diane Venora (as Eastwood's wife) all impress, but most memorable is James Woods, who should really stick to character work such as his cameo role as Eastwood's editor-in-chief.
Save up to 60% on Movie Tickets and Concessions | Dealflicks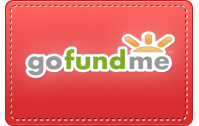 M O V I E S
The Matrix (R)

BUY on Amazon: Poster! | DVD Set! | DVD! | Blu-ray Set! | Blu-ray! | UMD! | VHS! | Soundtrack! | Score CD! | Screenplay! | Movie Book! | Save up to 60% on Movie Tickets & Concessions
What is The Matrix? A derivative mélange of elements borrowed from other science fiction films, including Dark City, The Fifth Element, the Terminator films, Aliens, and even this past January's deadly Virus. Factor in the presence of wooden Keanu Reeves, whose last venture into the realm of sci-fi was the unspeakable Johnny Mnemonic; Laurence Fishburne, a fine actor whose talents were lost in uneventful spacefarer Event Horizon; and Carrie-Anne Moss, arguably the worst actress in the tantalizingly trashy, much-too-short-lived Aaron Spelling sudser Models Inc. (which is saying a lot), and expectations aren't exactly set soaring. In fact, they come crashing down.

Fraternal writing-directing duo Larry and Andy Wachowski put themselves in a similar situation with their 1996 debut Bound. In that revelatory film, they took the unpromising, tin foil-level pairing of Jennifer Tilly and Gina Gershon as larcenous lesbian lovers and turned into cinematic gold--no less than one of the best films of that year. And with The Matrix, the Wachowski Brothers have once again achieved such a feat of alchemy, blending these modest parts into a stunning whole that really has no business working as brilliantly as it does.

Reeves's blank demeanor is a perfect fit for the often befuddled character of Thomas Anderson, a computer programmer who leads a second life in cyberspace under the name "Neo." One night he is contacted by the enigmatic hacker Trinity (Moss) on behalf of the even more enigmatic Morpheus (Fishburne) regarding a mysterious concept that has been haunting him for ages--"the Matrix."

None of this may make much sense in and of itself, but to go into more detail is the ruin one of the great pleasures of the film: that of discovery--that of the story's the secrets as the layers are gradually peeled away and of an entirely new world as imagined by the Wachowskis (and brought to spectacular visual life by special effects producer Matthew Ferro). Once again, they have come up with a story that is smart, challenging, and completely unpredictable, and their direction is characterized by an uncommon attention to detail. For example, the line deliveries by Hugo Weaving (who plays the sinister Agent Smith) initially strike one as laughably stiff, but it is eventually revealed to serve a purpose.

The Matrix is more than a head trip, however; the Wachowskis deliver the action goods and then some. They are the first American filmmakers to successfully duplicate the wild abandon of the Hong Kong action style, from a number of exhilarating martial arts fight scenes (choreographed by Yuen Wo Ping, director of such high-flying HK films as Iron Monkey and Wing Chun) to some of the best Woo knockoff shootouts one is likely to find anywhere. As viscerally exciting as these passages are, what is especially impressive is how the Wachowskis come up with an underlying explanation for all the gravity-defying derring-do--something no Hong Kong filmmaker has ever bothered to do.

If this review has struck you as incredibly vague, perhaps maddeningly so, then I have done my job. As Morpheus tells Neo, ""Unfortunately, no one can be told what the Matrix is. You have to see it for yourself." But I will say this much more: one of Morpheus's repeated urgings is to Neo is, "Open your mind," and while watching The Matrix the audience would be wise to heed that advice. Fortunately for all of us, the Wachowski Brothers already have--and the visionary products of their unbridled imaginations are free for everyone to experience.
Never Been Kissed (PG-13)

BUY on Amazon: Poster! | DVD! | VHS! | Soundtrack! | Save up to 60% on Movie Tickets & Concessions
The makers of Never Been Kissed expect the audience to buy a number of hard-to-swallow contrivances:
1) Sexy starlet Drew Barrymore is an unattractive loser...
2) ...and a virgin by circumstance, to boot.
3) Co-star David Arquette plays Barrymore's younger brother.
4) A newspaper reporter is assigned undercover duty in a high school not to pursue an existing story, but to find the story--any story.

Yet not only do we swallow all this, we eat it up. And that's because of the considerable talents of Barrymore. As I mentioned, it's a stretch to have this glam gal play a dork. But the gifted Barrymore is up to the task as Josie Geller, a lonely 25-year-old copy editor at the Chicago Sun-Times whose first job as a reporter is to go undercover in a high school and find a story. Not only does this present Josie with the opportunity to pursue her dream career but a chance to erase her miserable memories of high school, where her less-than-popular ways earned her unflattering nickname of "Josie Grossie." It's hard to imagine Barrymore being remotely considered gross, but she entirely convinces in both the flashback scenes where she sports stringy brown hair, pimply makeup, and braces; and as the better-groomed but still frumpy--with the attitude to match--Josie. The character's nerdiness also gives Barrymore the chance to display a heretofore unseen flair for light physical comedy.

The script by Abby Kohn and Marc Silverstein is nothing if not formulaic. In addition to the predictable touchstones of Josie's predictable personal and professional redemption, the wacky younger sibling (Arquette's Rob), and the nerdy student (Leelee Sobieski) with whom Josie identifies while undercover, there's also her dream of finding romance with a guy--or, at the very least, a "real" kiss (hence the film's title). When young, intelligent literature teacher Sam Coulson (Michael Vartan) enters the scene, there's no mistaking how everything will eventually turn out. But by the film's climax, I was surprised at how invested I was in Josie and her dream, due in no small part to Barrymore's natural rapport with the audience. So likable is she that we're willing to overlook the somewhat discomfiting fact that Sam would be attracted to someone he believes to be his student.

But Barrymore is not the only person onscreen who makes an impression; there are some colorful supporting performances by Arquette (even if he in no way looks like he could be younger than Barrymore), Molly Shannon (as Josie's libidinous co-worker), and John C. Reilly (as Josie's boss). That said, there is no doubt that Never Been Kissed belongs to Barrymore and that if it weren't for her delightful presence, the film would not be, to paraphrase the tagline, "a thing worth waiting for."
In Brief
Among Giants (R)

BUY on Amazon: Poster! | DVD! | VHS! | Save up to 60% on Movie Tickets & Concessions
About 30 minutes into Sam Miller's Among Giants, screenwriter Simon Beaufoy makes good on the promise that he broke in his Oscar-nominated script for The Full Monty: stars Pete Postlethwaite and Rachel Griffiths cavort fully, frontally nude (while wet!) in one extended, slow-motion scene. Unfortunately, that's all that remotely passes for excitement or interest in this slow, unconvincing romance between a young, energetic rock climber (Griffiths) and the older leader (Postlethwaite) of a painting squad. How slow? The "giants" of the title are electric wire towers, and most of the film is spent showing Postlethwaite and his crew painting them. How unconvincing? Maybe about two days after she meets and joins his crew, Griffiths and Postlethwaite suddenly share a passionate kiss on a rooftop and hop in the sack shortly thereafter, with declarations of love soon to follow. Fine actors though they may be--and they deliver characteristically fine performances--there is little Griffiths or Postlethwaite can do to fill out Beaufoy's underwritten, uninvolving script.
The Mod Squad (R)

BUY on Amazon: Poster! | DVD! | VHS! | Soundtrack! | Save up to 60% on Movie Tickets & Concessions
My memories of TV super-producer Aaron Spelling's original late '60s-early '70s action series are fuzzy at best. I don't think I've ever seen a full episode, but I do recall the image of three young, cool cops running together in pursuit of a perp. I may not know much, but I know this: the new big screen revival of the series sure as hell isn't how I remember it.

The new Mod Squad is a study in how a surefire idea gets botched in the execution. The premise of having a group of three young ex-crooks--Julie Barnes (Claire Danes), Linc Hayes (Omar Epps), and Pete Cochrane (Giovanni Ribisi)--do undercover police work is a concept ripe for updating. But any high hopes are just about immediately let down, then wiped out completely in one early scene where the three talk in a car. Sounds simple enough, but Danes, Epps, and Ribisi show no group chemistry whatsoever. Some squad this is--and for reasons known only to Silver and co-writers Stephen Kay and Kate Lanier, they spend most of the film in individual plot threads.

Individually, though, these actors have problems of their own. Danes is a good enough sport, but she appears somewhat ill-at-ease in this, her first popcorn movie. Ribisi's Pete is only slightly more intelligent than his character in The Other Sisters portrayal is every bit as grating. The only one who appears the slightest bit in place is Epps, but he literally runs through the film. In fact, those running scenes are all that in-over-his-head director Scott Silver (whose only other film was the low-budget indie drama johns) tries to pass off as action in this talky, terrible film. After the one-two failed franchise punch of this and The Rage: Carrie 2, MGM is once again left to wait for James Bond to rescue them with his next, certain-to-be-a-blockbuster adventure, due in November.
Sparkler

BUY on Amazon: Poster! | DVD! | VHS! | Save up to 60% on Movie Tickets & Concessions
Director Darren Stein's debut film is on the flip side of the coin occupied by his recently released, much-maligned sophomore effort, Jawbreaker (which I actually happened to like). The micro-budgeted indie Sparkler is as grainy and rough around the edges as the studio effort Jawbreaker was slick and flashy. The "sparkler" of the title, trailer park queen Melba May (Park Overall), is as sweet and good-natured as Jawbreaker's main character, high school uberbitch Courtney Shayne, was unrepentantly evil.

However, there is one overlying thing that the films have in common: in both, Stein is aping the voice of other, better directors. While he channelled Heathers's Michael Lehmann and Clueless's Amy Heckerling in Jawbreaker, in Sparkler, Stein goes after the demented vibe of John Waters. Our white trash main character travels from Victorville, California to Las Vegas to find a trio of young men (Freddie Prinze Jr., Jamie Kennedy, and Steven Petrarca) she met by chance at a local bar. Along the way, she and the audience encounters such Waters-esque touches as underground strip clubs and a butch lesbian wearing a T-shirt reading "PUSSYWHIPPED." The difference there isn't enough energy to the direction to hide the fact that there is really no plot, just some loosely strung-together of individual events; nor is there enough to make anything barely cross the "amusing" mark.
10 Things I Hate About You (PG-13)

BUY on Amazon: Poster! | DVD! | Blu-ray! | VHS! | Soundtrack! | Save up to 60% on Movie Tickets & Concessions
It would be easy to do take the cutesy and oh-so-precious route and make this review a list of "10 Things I Hate About This Movie," but the truth is I didn't exactly hate this film. At its center, in fact, is a major thing to like: newcomer Julia Stiles, who effectively plays the improbably named Katarina Stratford, the "shrew" who comes to be "tamed" in this teen modernization of William Shakespeare's The Taming of the Shrew. Kat is mercilessly bitter with the world, and she's not afraid to show it--to her fellow students, her younger sister Bianca (Larisa Oleynik), and even her doctor father (Larry Miller). Even so, Stiles subtly instills enough underlying vulnerability to make her relatable to the audience.

Also relatable are Kat's reasons for lashing out; the characters that surround her are so vacuous, it's completely understandable why she wouldn't want to associate with them. These people include, in addition to Bianca, her shallow best friend Chastity (Gabrielle Union); Bianca's two suitors, egotistical model/actor Joey Donner (Andrew Keegan) and dull nice guy Cameron James (Joseph Gordon-Levitt); Cameron's geeky friend Michael Eckman (David Krumholtz); and, to a certain extent, the guy who eventually thaws our ice princess, mysterious loner Patrick Verona (Heath Ledger, who actually has some nice chemistry with Stiles). They're all nice, selfish targets for the full concentration of Kat's venom. The problem is, while director Gil Junger and writers Karen McCullah Lutz and Kirsten Smith often let Kat bare her fangs, she is given little to no opportunity to actually bite. Though this is a reworking of The Taming of the Shrew, the scale is too heavily tilted toward the "taming" and not the "shrew." Anyone looking for the wickedness promised by the film's title or its taglines ("How do I loathe thee? Let me count the ways" and "Romeo, oh Romeo, get out of my face") will instead find a light dose of bile and a strong one of the warm fuzzies.
Save up to 60% on Movie Tickets and Concessions | Dealflicks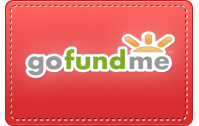 ---
We are a participant in the Amazon Services LLC Associates Program, an affiliate advertising program designed to provide a means for us to earn fees by linking to Amazon.com and affiliated sites
The Movie Report Archive/© Michael Dequina
All images and multimedia files are copyright their respective copyright holders and no rights are given or implied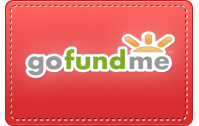 Please keep The Movie Report/
Mr. Brown's Movie Site alive
by generously submitting a PayPal donation.