#154 - 156
August 13, 1998 - August 28, 1998
all movies are graded out of four stars (
)
We are a participant in the Amazon Services LLC Associates Program, an affiliate advertising program designed to provide a means for us to earn fees by linking to Amazon.com and affiliated sites.
M O V I E S
54 (R)

BUY on Amazon: Poster! | DVD! | VHS! | Soundtrack (1)! | Soundtrack (2)! | Save up to 60% on Movie Tickets & Concessions
If there were a subject just screaming to be made into a film, it was Studio 54, the late Steve Rubell's infamous New York discotheque, which came to symbolize the taboo-smashing excesses of the disco era's heyday: easy drugs and even easier sex between everyone, all set to a thumping dance beat. So when Miramax started production on 54 last year, the buzz of hype and resulting anticipation began: an edgy film as down-and-dirty as the club itself, written and directed by a promising first-timer (Mark Christopher) and starring some hot young talent (Salma Hayek, Neve Campbell, relative big screen newcomer Ryan Phillippe, and Mike Myers in his dramatic debut).

My, how easily does the worm turn. Hype turned into damage control when word got out about 11th-hour reshoots (wrapped only a month ago), a rash of studio-imposed edits that left virtually the entire cast and crew (especially Christopher) unhappy, and the very likely possibility that Miramax would not screen the finished film for critics. At the last minute, though, Miramax did decide to screen the film (so hastily scheduled was the screening that Myers's last name was misspelled on the invitation, not to mention the numerous typos in the press notes) for a media audience that came away noticeably less than impressed, myself included. And with good reason--somehow, some way, the supremely disappointing 54 has made the historically hip haven of hedonism... boring.

Although Christopher has distanced himself from the finished film, he still must shoulder some of the blame for 54's lifelessness. 54 focuses, for the most part, on a tight-knit trio of employees at the club: coat check girl/aspiring disco diva Anita (a wasted Hayek); her busboy husband, Greg (Breckin Meyer); and, most prominently, the fresh-from-Jersey Shane O'Shea (Phillippe), who enjoys a quick rise from busboy to head bartender. These characters are about as generic as those descriptions. In focusing on the hired help, Christopher really missed the boat. With the exception of the flamboyant, always-woozy Rubell (Myers, in a well-modulated turn), the meaty stories to be told at Studio 54 are not the workers' but those of the people who went there to party; not necessarily the numerous VIP guests, but the wild eccentrics who managed to be picked from the crowd by the club's famously hard-ass doormen and dance (among other things) the night away with the rich, famous, and infamous (the only taste of the crowd comes by way of Ellen Dow's feisty Dottie, a disco- and drug-crazed granny, but she's a peripheral character at best). As such, aside from the expected overhead crowd shots, there is precious little actual dancing in 54. What is a disco film--especially one about the pinnacle of the movement--without the dancing? Even Whit Stillman's The Last Days of Disco, which wasn't so much concerned with disco as it was witty dialogue within a group of hip-to-only-themselves club-hopping preppies, featured at least one extended dance scene.

Dancing isn't the only thing glazed over in 54--so is the sex, but that may not be entirely Christopher's fault. From what I've heard, his original vision was something considerably more dark and daring, starting with the Shane character: he was conceived (and actually filmed) as a wild, morally ambiguous bisexual, which would have made an efficient springboard to cover the pansexual pleasure palace aspect of Studio 54's legend. But somewhere between principal photography and the final cut, Shane was defanged and quite literally straightened out; consequently, so was the film. Aside from a brief glimpse of erotic encounters toward the beginning of the film, Shane's fleeting dalliance with seductive socialite Billie (Sela Ward), and an abbreviated bedhopping montage, the sexual dimension is just about ignored. Shane, in this incarnation, is sanitized to the point of blandness, an idealistic do-gooder who pines for a frequent guest at the club, Julie Black (Campbell), a worldly soap star with, yes, a heart of gold. This tacked-on "romance" would have been slightly less tedious if either Campbell or Phillippe made some connection with each other or the audience. They fail on both counts.

Ultimately, 54's failure comes down to three letters: F-U-N. As in, there isn't any to be had for the audience. Too much time is spent with the boring Shane, and too little is spent on the club floor, where all the action took place. Anyhow, though, whatever time is spent on the 54 floor is not used very effectively. When Anita finally gets her big break and perform onstage at the club, it should be a euphoric height, for her, the crowd, and the audience; however, the moment doesn't get a chance to reach that level, for it is cut short by a moment of forced sentimentality, which also mars the film's conclusion (one of the last-minute reshoots). Strangely upbeat and wistful, the resolution is wholly unconvincing and unsatisfying.

There is an interesting portrait of Studio 54 out there--two of them, in fact--but 54 is not one of them. They're on cable TV: a couple of documentaries produced by E! and VH1. These two fascinating looks at the club and all the sordid goings-on within it show that there's still a great disco movie to be made. The problem is, after the critical and certain box office failure of 54, the subject may have run its Hollywood course.
In Brief
Blade (R)

BUY on Amazon: Poster! | DVD Set! | DVD! | VHS! | Soundtrack! | Score CD! | Save up to 60% on Movie Tickets & Concessions
After years of attempts (Howard the Duck, anyone? The Punisher?), the once-mighty, now-beleaguered Marvel Comics has a potential film franchise in, ironically, one of their most obscure and ridiculed heroes: Blade (Wesley Snipes), a human/vampire hybrid who hunts down the undead to avenge his dead mother, who was attacked by a vampire when she was pregnant, thus making Blade into what he is. There is one long slow patch, and Stephen Dorff's unmenacing villain is clearly no match for the intense Snipes, but the inventive production design, energized action sequences (featuring martial arts choreography by Snipes himself), and stylish direction by Stephen Norrington make this ideal summer fare: quite enjoyable, and equally disposable.
Let's Talk About Sex (R)

BUY on Amazon: Poster! | VHS! | Save up to 60% on Movie Tickets & Concessions
Let's not. Troy Beyer's directorial debut (she also wrote and stars) offers plenty of the bawdy talk the title promises. But it's wrapped around a load of dreck. Advice columnist Jazz (Beyer) aspires to be a talk show hostess, and the candid woman-to-woman interviews she shoots for an audition tape send Jazz and her two roommates, Lena (Randi Ingerman) and Michelle (Paget Brewster), on that dreaded "journey of self-discovery" traveled in too many independent films. Jazz unlocks a secret trauma that keeps her from committing to her perfect man (Joseph C. Phillips); slutty Lena realizes she just wants to be loved; bitchy Michelle realizes that her coldness comes from fear.

And the audience, what does it discover about these characters? They're a bunch of crybabies. Make that just "babies," because the duct-challenged Beyer, Ingerman, and Brewster cannot muster a single tear between them, which is a glaring problem once the film settles into its almost laughably dissonant tone: raunchy interview segments alternating with soppy, melodramatic crying scenes that sent my eyes rolling. The film's hilariously overblown housework-as-grieving climax, complete with cleanser cans being thrown in frustration, has to be a cinema landmark of some sort. As for the film's purported insight into female sexuality (most of the interviews are done with real people, not actors), to me it seems that Beyer simply chose the most outrageous segments for inclusion in the film, rather than the most honest. Terrible writing, terrible acting, terrible direction--terrible film.
Why Do Fools Fall in Love (R)

BUY on Amazon: Poster! | DVD! | VHS! | Soundtrack (1)! | Soundtrack (2)! | Save up to 60% on Movie Tickets & Concessions
As the summer popcorn season winds down, and the weightier fall/holiday season begins, here arrives a smoothly executed "transition" film, which tackles some fairly serious subject matter in a fun, entertaining, guilt-free package. Why Do Fools... centers on the court battle between the late doo wop singer Frankie Lymon's (Larenz Tate) three wives--glamorous singer Zola Taylor (Halle Berry), petty thief Elizabeth Waters (Vivica A. Fox), and demure schoolmarm Emira Eagle (Lela Rochon)-- for his estimated $4 million estate . Testimony-stemmed flashbacks chronicle Lymon's quick rise to fame as the lead singer of the Teenagers (famous for the classic title song), his equally quick fall into obscurity and drugs, and the circumstances behind his untimely death.

Director Gregory Nava's recreation of Lymon's late '50s-early '60s performances are exuberant, buoyed by Tate's charismatic performance, which, in turn, provides a sympathetic anchor when things turn dark. The lighter court storyline is a bit more clichéd and stereotyped, with all the verbal catfights between the women, but the appealing trio of Berry, Rochon, and especially Fox (in the showiest role of the three) make the proceedings enjoyable. These two contrasting sides, Lymon's tragically short existence and the battle between the three widows, are meshed together with ease into a pleasing cinematic confection by Nava, a proven hand musical biographies (Selena).
Without Limits (PG-13)

BUY on Amazon: Poster! | DVD! | VHS! | Save up to 60% on Movie Tickets & Concessions
The second of the two Steve Prefontaine biopics sat on the Warner Bros. shelf for a year to distance itself from last year's shallow Disney-produced "mockumentary," Prefontaine, but the WB execs needn't have bothered--their film, co-written (with Kenny Moore) and directed by Robert Towne, clearly wins the race. Compared to the other film, which portrayed the '70s track star as simply arrogant, Without Limits paints a much more sympathetic picture of the charismatically cocky Prefontaine (here played by Billy Crudup), making his tragic story (a disappointment at the '72 Olympics, an attempt at a '76 comeback cut short by a fatal car accident) much more involving. Still, Towne makes a couple of missteps: a recurring image of a young Pre trying to outrun other boys makes for some lame symbolism, and the ending doesn't pack the tearjerking wallop it needs. Compensating, though, are a couple of sterling lead performances by Crudup, who can run circles actingwise around Prefontaine's pallid lead, Jared Leto; and Donald Sutherland, who plays Pre's mentor, University of Oregon track coach (and future Nike founder) Bill Bowerman.
Wrongfully Accused (PG-13)

BUY on Amazon: Poster! | DVD! | VHS! | Save up to 60% on Movie Tickets & Concessions
If Jane Austen's Mafia! and BASEketball were the final nails in the coffin of the Zucker/Abrahams/Zucker joke-a-second brand of cinematic comedy, then this largely laughless Fugitive spoof, written and directed by ZAZ's frequent silent "P," Pat Proft, is the hydraulic lift (make that "drop") that sends the coffin six feet under and the dirt that's piled on top. An understandably tired-looking Leslie Nielsen, who should seriously consider retirement from this tired genre, is the Harrison Ford stand-in wrongfully accused (we have a title!) of murder; Richard Crenna falls flat on his face trying to replicate Tommy Lee Jones's quick-tongued quips as the federal marshal on Nielsen's trail. There are a few amusing sight gags, but fans of ZAZ know that the team's best efforts also featured absurdly funny, deadpan verbal jokes (one of my all-time favorites, from Hot Shots! Part Deux: Topper: "I want to meet your parents and pet your dog." Ramada: "My parents are dead, Topper; my dog ate them."). All of the wisecracks here land with a thud. Jerry Zucker broke from the ZAZ formula back in 1990 with Ghost and never looked back; it's time for his former cohorts--brother David, Jim Abrahams, and Proft--to move on as well.
V I D E O
Pocahontas II: Journey to a New World

BUY on Amazon: Poster! | DVD! | VHS!
Disney's oft-maligned, incredibly underrated 1995 romantic drama would seem like an odd candidate for one of the Mouse's quickie direct-to-video sequels. However, it is, in fact, the one animated feature that truly lends itself to one since there is more to the Native American heroine's real life story than what was covered in the first film. Journey to a New World takes place an unspecified amount of time after the end of the original film, with Pocahontas (once again spoken by Irene Bedard and sung by Judy Kuhn), still lamenting the loss of love John Smith, travelling to England with diplomat John Rolfe (Billy Zane) in an effort to negotiate a lasting peace between her people and English settlers. Upon arrival in London, Poca and Rolfe grow close and develop a fondness for each other--which is put to the test with the reappearance of Smith (Donal Gibson, sitting in for--and sounding remarkably like--his brother Mel).

While Journey to a New World is the best of the crop of Disney's direct-to-video animation sequels (which also includes two awful-to-mediocre Aladdin sequels and an insulting Beauty and the Beast "midquel" that is true blasphemy), it's still a slapdash effort, with none of gorgeous colors and animation of the first film, and little of its emotional resonance. Smith is regressed to the cocky swashbuckler he was at the beginning of the first film, making Poca's ultimate choice between him and Rolfe, which should have been a dramatically conflicted one, rather obvious and easy. Predictably, the new songs are a pale shadow of the Alan Menken-Stephen Schwartz feature score, but there is one memorable tune: Poca's introspective "Where Do I Go From Here?" which serves as the movie's signature theme. (Walt Disney Home Video)
Save up to 60% on Movie Tickets and Concessions | Dealflicks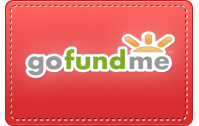 M O V I E S
The Avengers (PG-13)

BUY on Amazon: Poster! | DVD! | VHS! | Soundtrack! | Score CD! | Save up to 60% on Movie Tickets & Concessions
Before I take a closer look at anything within a film--the acting, the script, whatever--it must first pass the "WTF" test. That is, I must be able to safely watch the entire film without once seeing something so incredibly, stupefyingly insulting, at which point I am left to (audibly) utter, "WHAT THE FUCK?" The mega-budgeted big-screen update of the cult '60s spy TV series The Avengers failed the WTF test around the 25-minute mark, when the villainous Sir August DeWynter (Sean Connery) has a conference with his partners in crime. While that doesn't sound out of the ordinary in and of itself, DeWynter and his conspirators, seated at a long table, are all wearing fuzzy teddy bear suits. Each one in a different color of the rainbow. Everyone together now: "WHAT THE FUCK?"

Exactly what is this completely incomprehensible bore perpetrated by "director" Jeremiah Chechik and "writer" Don Macpherson about? No, it's not about superslick British spies John Steed (Ralph Fiennes) and Dr. Emma Peel (Uma Thurman) and their world-saving adventures. Nor is it about DeWynter's mystifying plan to somehow destroy the world by way of a weather machine. Far from it. The Avengers is about the superstylish fashions sported by Academy Award-nominated models Fiennes and Thurman. Here's Ralph in a classy gray flannel and silk suit with matching bowler hat and umbrella. Now it's Uma, looking fetching in a skin-tight, neck-to-toe vinyl catsuit with four-inch heels. And so on. Yes, there is something of a story stringing the fashion show together, but since Chechik and Macpherson obviously didn't give it a second thought, neither will I here.

Granted, the photogenic Fiennes and Thurman make an attractive pair. But, as with even the best models, things go straight to hell once they open their mouths. The two are talented actors, but there's nothing they or anyone can do with Macpherson's witless idea of comic repartee. The tension that consequently builds between Steed and Peel is not sexual but of a different sort--the type you get when oil and water meet (so I guess you can say there is some kind of chemistry going on). The Oscar winner in the bunch, Connery, is even more lost, so over-the-top as if to be "acting" in a completely different film from another planet.

For the entire film, the audience with whom I saw The Avengers was stone silent... until the end credits started to roll, at which point a lone voice from the rear of the auditorium snapped, "That shit was stupid." While no one offered an "amen," I'm certain that's exactly what everyone was thinking.
Dead Man on Campus (R)

BUY on Amazon: Poster! | DVD! | VHS! | Soundtrack! | Save up to 60% on Movie Tickets & Concessions
While I am not fond of any writer's use of cheap, easy puns, I am not completely above using them myself when the situation merits it (witness my review of Pecker from a couple of issues ago). So here goes: the juvenile, college-set black comedy Dead Man on Campus is dead on arrival.

Strait-laced med student Josh (Tom Everett Scott, who manages to remain somewhat likable throughout)'s blemish-free academic record breaks out into F's, thanks to the influence of his ever-partying roommate, Cooper (Mark-Paul Gosselaar), who introduces Josh to the sex- and booze-filled nights that come with university life. With the threat of losing an academic scholarship (Josh) and a life cleaning toilets for his dad looming (Cooper), what are two good-hearted slackers to do? Easy--look for a loophole, which they find in the form of an unbelievable rule in the school charter that states that if a student's (or students') roommate commits suicide, the surviving student(s) shall receive straight A's. So instead of studying, Josh and Cooper attempt to seek out the most depressed student out there, move him into their dorm room, and drive him to suicide before the semester ends.

Director Alan Cohn and screenwriters Michael Traeger and Mike White (working from a story by Anthony Abrams and Adam Larson Broder) take their sweet time to build the head of steam that comes with Josh and Cooper's diabolical plot. Until then, the usual boring clichés of college life (booze, sex, more booze) fill the time, which is made to feel longer by Saved by the Bell alumnus Gosselaar's sitcom-bred mugging. That said, once Cohn and company do build some comic momentum, they mishandle it. The introduction of the manic, psychotic Cliff (Lochlyn Munro), a potential roommate for Josh and Cooper, brings some demented life to the uninspired proceedings before being hastily written out in favor of two less interesting candidates: paranoid nerd Buckley (Randy Pearlstein) and British death rocker Matt (Corey Page). One wishes that Cliff would reappear, but, as they say, be careful what you wish for. Not surprisingly, he does resurface, and it then becomes clear that this is a character that is best taken in a small dose; almost immediately, his extended boorish and sociopathic antics loses its novelty.

The same can be said about all of Dead Man on Campus. Whatever morbid appeal the far-fetched premise has quickly evaporates, and the self-absorbed characters, especially Cooper, pretty much grate from the get-go. Dead Man doesn't grow tiresome; it already is once the clever opening titles are through. As it slogs along to a cheesy, happy-for-all-parties conclusion, Dead Man lives up to its title and then some--not only does the movie grow even more tired and die, it still insists on going on... like a zombie.
Slums of Beverly Hills (R)

BUY on Amazon: Poster! | DVD! | VHS! | Soundtrack! | Save up to 60% on Movie Tickets & Concessions
In late August, the Fox network is premiering a new period sitcom called That '70s Show. If I didn't know any better, I would have believed that the pilot had already aired--on the big screen, under the title Slums of Beverly Hills. For her first film, writer-director Tamara Jenkins has served up a well-meaning, often engaging comedic slice of 1976 SoCal life, but even its pleasures would seem more at home on the tube.

This is not to say, however, that Slums is without big screen-worthy virtures. First and foremost, Jenkins offers an unusually frank depiction of a teenage girl's sexual awakening, that of 15-year-old Vivian Abramowitz (Natasha Lyonne). Vivian is neither completely excited over nor frightened of her burgeoning womanhood, as films often depict; instead, she occupies a more realistic, tentative middle ground. A sore subject for her is her ever-increasing breast size, but she is not afraid to use the allure of such assets, allowing a potential paramour (Kevin Corrigan) to touch them during what is only a second meeting. Jenkins also deserves credit for showing Vivian experiment with a vibrator. While she deserves credit for the mere inclusion of such a scene, Jenkins's real accomplishment is making it tasteful, realistic, and not at all ridiculous.

Lyonne is an endearing lead, and her performance is well-supported by the rest of the cast, including Alan Arkin as her father, Murray; and Marisa Tomei as her recovering drug addict cousin, Rita. However, the cast is ultimately only as good as the material, and Jenkins's script, while consistently amusing and full of nicely droll one-liners, is fairly thin. The title refers to the seedy areas on the fringes of the Beverly Hills city limits where the divorced Murray insists he and his three children--Vivian, wisecracking older brother Ben (David Krumholtz), and nondescript youngest Rickey (Eli Marienthal)--make their home (he wants them to get the education only the Hills of Beverly schools can provide). Or, rather, homes--the family rarely stays in one location for longer than a month, setting the stage for a few location changes that would suit an ongoing television series. Then again, a lot of Slums would suit a series, for the film feels like a pilot for a made-for-Showtime series, with its formulaic episodes of zaniness (the growing comic complications in a scene with an unconscious Rita follows a predictable "let's top this" crescendo), a family member who pops in to stir the pot as a "guest star" (Rita), plot threads eventually tied together into a cutesy little bow, and an open ended resolution that screams out "to be continued," all of which is laced with enough raunch to keep it from seeing broadcast network airwaves.

Slums of Beverly Hills is a reasonably enjoyable lark whose 91 minutes go down smoothly. You're guaranteed a laugh here and there, and plenty more smiles. But it's the snack food equivalent of film--it satisfies for a while, but it doesn't fill you up in the long run.
In Brief
How Stella Got Her Groove Back (R)

BUY on Amazon: Poster! | DVD! | VHS! | Soundtrack! | Novel! | Book on Tape! | Save up to 60% on Movie Tickets & Concessions
Burned-out, 40-year-old divorced career woman Stella Payne (Angela Bassett) goes on a spur-of-the-moment trip to Jamaica, where she falls into a hot relationship with a local (Taye Diggs) who is literally half her age. Predictably, tongues wag, both at the island and back at home in San Francisco. In fact, all of the bases covered in this adaptation of Terry McMillan's bestseller are by the book, from the heart-tugging resolution of the romance to a subplot involving Stella's best friend's (Whoopi Goldberg, in a bit of scene-stealing magic that is--yes--predictable) dark secret. But like all romances, as predictable as they may be, the ultimate measure of their success is the appeal of focal couple, and thanks to its sizzling pair of lovers, Stella easily sweeps one up into its groove. While charismatic former Rentster Diggs looks and acts a bit older than 20 (he's 27 in real life) and the sexy, smashingly fit Bassett looks years younger than 40, their skill, charisma, and smoldering rapport make the entire yarn involving and believable, assembly-line contrivances and all.
Save up to 60% on Movie Tickets and Concessions | Dealflicks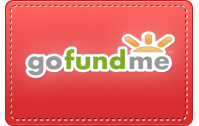 M O V I E S
Dance with Me (PG)

BUY on Amazon: Poster! | DVD! | VHS! | Soundtrack! | Save up to 60% on Movie Tickets & Concessions
Dance with Me's original title was Shut Up and Dance, and that confrontational moniker would have been a more apt name for this dance musical. But it's not because the film in question is in-your-face exuberant; rather, "Shut up and dance!" is likely what audience will be saying to the characters of this draggy romantic drama that is too heavy on talk and too light on fancy footwork.

Granted, the dancing that is featured is quite impressive. The central location of Dance with Me is a Houston dance studio, and one of its featured instructors is Ruby Sinclair (Vanessa L. Williams), a former professional Latin dance champion determined to recapture her former glory. Also working at the studio, but as a handyman, is fresh-from-Cuba Rafael Infante (Chayanne), an untrained but equally skilled dancer himself. The slightly cool Ruby and the fiery Rafael (and, for that matter, Williams and Chayanne) strike immediate sparks, but these two opposites truly ignite when they dance together, generating a palpable sexual tension and electricity with their sizzling salsa steps, nimbly choreographed by Daryl Matthews and Liz Curtis.

Matthews also wrote the screenplay, and, frankly, he is overextended. While the pas de deux between Ruby and Rafael is an engaging enough core, the pro forma plot elements surrounding it are tedious filler. Rafael comes to America to meet the father he never knew, John Burnett (Kris Kristofferson), who owns the dance studio, which, in turn, is struggling to stay afloat. Ruby, who has never stayed in one place long enough to have a "home," is not eager to put down roots, geographically or emotionally. Meanwhile, a big dance competition in Vegas looms in the immediate future. Ironically, Matthews, a former professional dancer himself, piles on these familiar, trite subplots so heavily that they far outweigh the dancing in terms of screen time.

Fortunately for Matthews and director Randa Haines, in Williams they have a star who capably handles both the dance and dramatic chores. Though her character's baggage is strictly by the book, Williams is able to breathe some depth into Ruby, especially in one climactic dance where her eyes speak volumes of feeling. As it is widely known, Williams also has vocal chops to match, and her wide-ranging talents would make her an ideal star for a lavish Hollywood screen musical (that is, should a studio ever be game enough to mount one). The jury, however, is still out on her co-star, Chayanne, who is a major music star in Latin America. He certainly can move well on the dance floor, but he is rather stiff everywhere else, likely due to unease with the English language. Haines tries to hide Chayanne's unease by making him flash his megawatt smile every other second, but no amount of smiling can bail you out of a film as surprisingly talk-heavy as this.

In the press notes, producer Lauren C. Weissman says, "What initially attracted me to this script was the human drama." Ironically, the attraction for Weissman is exactly what will keep most audiences away from Dance with Me, a film that falls short as a dance extravaganza, and, for that matter, as a "human drama."
Return to Paradise (R)

BUY on Amazon: Poster! | DVD! | VHS! | Soundtrack! | Save up to 60% on Movie Tickets & Concessions
Give up three years of your life or let a friend hang. That is the moral dilemma facing two young men in Return to Paradise, a largely intriguing drama whose by-the-numbers paces are elevated to a higher level by the strong acting ensemble.

Sheriff (Vince Vaughn), Lewis (Joaquin Phoenix), and Tony (David Conrad) meet and bond during a month-long vacation in Malaysia, where they engage in all the pleasures "paradise" offers them: women, booze, and especially cheap hashish. When the month expires, Sheriff and Tony return home, leaving Lewis, who stays--in a not completely convincing plot point--to study endangered orangutans. Two years later, Sheriff and Tony, both in New York, learn from attorney Beth Eastern (Anne Heche) that Lewis has spent the ensuing years in a Malaysian prison, awaiting hanging for drug possession. According to Beth, if both Sheriff and Tony return to Malaysia and share responsibility for the hash, Lewis's life would be spared. In turn, however, they would also have to serve, along with Lewis, three years of hard time.

It's an intriguing moral dilemma, but with the unfortunate title Return to Paradise (the film's original, comparatively less snappy title was Force Majeure, the name of the 1990 French film on which it is loosely based), the decision that Sheriff and Tony arrive at appears to be a foregone conclusion, and director Joseph Ruben's slack pacing of Wesley Strick and Bruce Robinson's competent script does not add much in terms of suspense. Thus the effectiveness of the piece is reliant on the actors, and it is their effort that elevates Return to Paradise into something special. The slick, selfish Sheriff follows a predictable character arc, but his evolution is made natural and involving by the charismatic Vaughn. He shares a nice rapport with Heche, who, after displaying her flair for light comedy earlier this summer in Six Days, Seven Nights, shows she has strong dramatic abilities to match. As touching as she is, the emotional linchpin of the film is Phoenix, who creates a highly sympathetic and tragic figure with a minimum of screen time. Of the cast, Jada Pinkett Smith comes off the least impressively, but that's mostly due to her shallowly written and developed character, M.J. Major, an ambitious reporter bent on creating an sensational international incident with Lewis's case.

Return to Paradise is not a great film, but its weighty concerns and the care and craft with which they are addressed make it a diverting dramatic oasis in the substance-parched late summer movie season.
Your Friends & Neighbors (R)

BUY on Amazon: Poster! | DVD! | VHS! | Screenplay! | Save up to 60% on Movie Tickets & Concessions
Your Friends & Neighbors, writer-director Neil LaBute's follow-up to his incendiary debut, In the Company of Men, does not have the sensational "men are monsters" hook of the previous film, but it is every bit as caustic--and the effect is nearly as fascinating. This "modern immorality tale," as the ads state, is a scathing, brutally funny, and ultimately disturbing satire of sexual and social mores.

The six central characters' names rhyme: Mary, Barry, Terri, Cheri, Cary, and Jerry. But any point to this bit of cutesy preciousness is moot, for the characters' names (or, for that matter, the city name) are never spoken throughout the entire film, adding a discomforting intimacy--it's as if we, the audience, are witnessing our "friends" and "neighbors." Why the quotes? Because while these six interact within the same overlapping households and social circles under the guise of friendship, what they do is distinctly unneighborly. Amy Brenneman and Aaron Eckhart's characters are unhappily married; he isn't getting the job done in bed, and he'd much rather pleasure himself, anyway. Brenneman (since the character names assigned in the end credits are never used, neither will I) seeks something "different" in the arms of one of Eckhart's best "friends", Ben Stiller, who himself is having trouble with his live-in girlfriend, the "unfeminine" Catherine Keener. So it is not terribly surprising when Keener, who hates Stiller's habit of talking during the act, seeks--and finds--silent sex with another woman, Nastassja Kinski. Kinski is an "artist's assistant" at a gallery that is visited at various points by nearly each individual member of the group, which is rounded out by the brash, egotistical, misogynistic Jason Patric.

It sounds like a mess, and it is; there's no rhythm or recognizable structure to the entire film, jumping between characters and situations in seemingly random fashion. Ironically, though, LaBute's fractured style heightens the reality of the events, which roughly assemble with the imperfect coherence of strung-together memories. Nonetheless, the jumble is jarring, but the rough mosaic is made consistently engrossing by LaBute's acidly comic dialogue, the intriguingly amoral (and well-rounded) characters, and the crack acting ensemble.

The clear standout in the cast is Patric. While his character is an even more extreme version of Eckhart's notorious Chad in Men, Patric's earnestness prevents him from becoming a complete cartoon--which makes him more all the more frightening. Speaking of Eckhart, he is barely recognizable here--and completely convincing--as slick, confident Chad's complete opposite: fat, unkempt, and completely emasculated. Brenneman may betray her husband, but she makes the audience never lose sight of the purehearted loneliness that drives her character to act in such a way; the same, but to a lesser degree, goes for Keener, whose character is much harder around the edges; and Stiller. If one character remains a cipher, it is Kinski's, who is mainly seen as an aloof object of desire (she is, however, given some emotional gumption in her final scene).

As funny as Your Friends & Neighbors often is, I wouldn't exactly call it an entertaining film. As surreally exaggerated as some of the characters and situations appear to be, the emotional fallout is painfully genuine. Long after the film is over, you may find yourself in deep discussion about Your Friends & Neighbors with your friends and neighbors--at least, those whom you believe to be your friends and neighbors.
Save up to 60% on Movie Tickets and Concessions | Dealflicks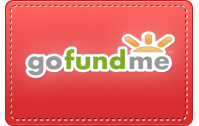 ---
We are a participant in the Amazon Services LLC Associates Program, an affiliate advertising program designed to provide a means for us to earn fees by linking to Amazon.com and affiliated sites
The Movie Report Archive/© Michael Dequina
All images and multimedia files are copyright their respective copyright holders and no rights are given or implied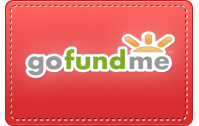 Please keep The Movie Report/
Mr. Brown's Movie Site alive
by generously submitting a PayPal donation.