#140 - 141
April 30, 1998 - May 7, 1998
all movies are graded out of four stars (
)
We are a participant in the Amazon Services LLC Associates Program, an affiliate advertising program designed to provide a means for us to earn fees by linking to Amazon.com and affiliated sites.
M O V I E S
Black Dog (PG-13)

BUY on Amazon: Poster! | DVD! | VHS! | Soundtrack! | Save up to 60% on Movie Tickets & Concessions
In 1990, the surprise success of an unheralded little movie called Ghost instantly rescued the moribund careers of its trio of above-the-title stars, Patrick Swayze, Demi Moore, and Whoopi Goldberg. Eight years later, Moore and Goldberg's careers aren't exactly thriving, but they have had their share of screen successes since; the same can't be said of Swayze, who has just added yet another turkey to his resume with the aptly named Black Dog.

Forget the Mortal Kombat movies--this trucksploitation flick is the closest the movies has come to video games. Good truck driver Jack Crews (Swayze) must drive a cargo of illegal firearms from Atlanta to New Jersey. Along the way, Jack and his crew of three run into a number of obstacles--such as a highway weigh station, evil truckers, and deadly Uzi-firing motorcyclists. Every so often, like at the end of a video game "level" or "stage," the main baddie pops up: Red (Meat Loaf, fresh from the triumph of Spice World), who wants to steal the cache of guns. Just in case you forget his name or have trouble keeping track of who's driving what, all of Red's vehicles, be it a pickup or a big rig, are painted--you guessed it--red.

I could go into more of the plot specifics (such as Jack's dream of having a nice home with his family, the past trauma that sent him to prison and cost him his trucking license, the FBI/ATF crew tracking the cargo), but they are of little importance. All that matters to director Kevin Hooks and writers William Mickelberry and Dan Vining are the obstacles Jack confronts in his drive from point A to point B. But they fail at even this modest goal, for none of the highway chaos, as credibly staged as it is, is terribly interesting, let alone exciting. Once you've seen a couple of trucks bang against each other or a big rig explode the first time, you've seen it every time.

As dreary as Black Dog is as an entertainment, the saddest part about the film has nothing to do with what shows up onscreen; it's that Swayze has to reduce himself to such work. While far from the best of actors, he is certainly not horrible, and he is a charismatic presence. I don't know if it's his judgment or the dearth of quality job offers that leads him to involve himself with bombs such as Black Dog. Regardless, if he continues on this career track, could a TV series be far behind?
Deep Impact (PG-13)

BUY on Amazon: Poster! | DVD! | VHS! | Soundtrack! | Save up to 60% on Movie Tickets & Concessions
Before even seeing a single frame of the film, it would be easy to snicker at Deep Impact, in which a comet on a collision course with Earth threatens the existence of all life on the planet. It is the latest entry in this decade's dubious revival of the '70s disaster film, and the first of two "the sky is falling" flicks to hit screens this year (the other being this coming July's Armageddon, in which an asteroid is the threat). Its tagline, "Oceans Rise. Cities fall. Hope survives" is not as cornball as that of the utterly ridiculous collapsing tunnel thriller Daylight ("They came in alone... the only way out... is together"), but it's every bit as treacly.

The opening moments of Deep Impact offer more to snicker at. The cheesiness is not confined to the disaster movie conventions, such as the usual opening "roll call," in which all the major characters and their personal problems are introduced. The most prominent of the "personal" stories is that of ambitious TV news reporter Jenny Lerner (Téa Leoni), who is distraught that her father (Maximilian Schell) left her mother (Vanessa Redgrave) for a younger woman (Rya Kihlstedt). What is just as snicker-worthy is how this co-venture between Paramount and DreamWorks SKG aggressively pushes another high-profile corporate collaboration, Microsoft and NBC's cable news network MSNBC, which employs Jenny, who is the film's ostensible main character. In the vision of America presented here, MSNBC is the television news source of choice in every home, when in reality it only reaches a fraction of the country.

The initial signs point toward something along the lines of a Volcano or Dante's Peak, but there's one thing about Deep Impact I underestimated: the skills of director Mimi Leder. She won an Emmy for her helming work on NBC's smash ER, which is essentially a weekly disaster movie, each episode featuring a new set of guest stars with their own personal and medical crises. The challenge presented by this format to the director is twofold: (1) to make the audience care for these guest characters, regardless of how briefly seen or thinly written they are, and (2) powerfully tug at the emotions without being heavy-handed or overly melodramatic. Having passed the "ER challenge" in numerous episodes and showed a flair for creating suspense in The Peacemaker, Leder could not be a better fit to bring Michael Tolkin and Bruce Joel Rubin's rather formulaic disaster screenplay to screen.

As the countdown to impact progresses, the ominous feeling of doom is palpable, leading the final act to take on a surprisingly convincing and affecting emotional dimension. There's nothing here that will profoundly move anyone, but the fact that anything manages to touch the heart is high achievement in a genre generally more concerned with effects. Situations that initially feel contrived, such as Jenny's familial crisis and the teenage romance between Sarah Hotchner (Leelee Sobieski) and comet discoverer Leo Biederman (Elijah Wood), achieve some poignance; and even the more vaguely drawn characters, including U.S. President Tom Beck (Morgan Freeman), astronaut Spurgeon "Fish" Tanner (Robert Duvall), and his rather faceless crew (Ron Eldard, Jon Favreau, Mary McCormack, Blair Underwood, and Alexander Baluev) aboard the comet-bombing spacecraft Messiah, have their share of touching moments. The latter fact owes a debt to the actors, who all do a solid job and are well-cast, with the possible exception of Leoni; she delivers a decent performance, but her trademark unconventional speech rhythms and line delivery make her somewhat hard to buy as a star news broadcaster.

Although its catastrophic theme and impressive special effects work (the giant ocean waves are particularly spectacular) place Deep Impact in the same category as the likes of Twister, it is the first of the '90s disaster films to successfully marry the advanced film technology with emotions that ring true--a film that makes a genuine impact, even if it isn't as deep as hoped.
Woo (R)

BUY on Amazon: Poster! | DVD! | VHS! | Soundtrack! | Save up to 60% on Movie Tickets & Concessions
The title of the comedy Woo is a lie. Taking its name from its party girl protagonist, this sporadically amusing lark seems less concerned with Woo than the more oddball characters and situations circling her.

Woo roughly fits the bill of a romantic comedy, and this angle of the film holds some promise. Woo (Jada Pinkett Smith), a fiery, independent young woman who is fixed up on a blind date with square paralegal Tim (Tommy Davidson) by her cousin Claudette's (Paula Jai Parker) boyfriend Lenny (Dave Chappelle). The conflict between Woo's free-spirited, partying ways and the conservatism of the "stuffy" Tim leads to one long, disaster- and embarrassment-filled night for the both of them--but mostly for Tim, of course. In general, the comic complications moderately amuse, but some, like a restaurant fire that Woo inadvertently causes, crash and burn (no pun intended). However, all of this remains watchable, thanks to the two appealing leads. They have a terrific rapport, and Davidson's hilariously high-strung, put-upon straight man manages to upstage the sexy spunk of Pinkett Smith, who never looks less than gorgeous throughout the entire film.

If writer David C. Johnson and Daisy v.S. Mayer had stuck with Woo and Tim exclusively, the film wouldn't have been great, but it would have been better than the often meandering movie the complete Woo is. Too often the film becomes sidetracked by the more eccentric peripheral players, such as Claudette, Lenny, and Tim's trio of obnoxious buddies, Frankie (Duane Martin), Romaine (Michael Ralph), and Hop (Darrel Heath). Claudette and Lenny are given a raucous, raunchy showcase scene that is worth a few laughs, but they disappear completely after that, making its necessity questionable. Frankie, Romaine, and Hop are funny at first, but their broadly boorish antics grow old long before they are shown on a side trip at a drag club. Completely out of place is an earnest, barely developed subplot involving Woo's strained relationship with her brother (Dartanyan Edmonds). It's quite telling that the two most memorable supporting characters only appear in one scene each: Darryl (LL Cool J), Tim's slick ladies' man neighbor; and Crayola (Nicci Gilbert), a gossipy police department desk clerk with an attitude problem.

Adding to Woo's problems is its jarringly abrupt ending. Although I did not particularly care for the film as a whole, I would not have minded the additional 20 minutes or so dealing that the ending point suggests; it would have given Woo and Tim's relationship a more satisfying and well-rounded closure. But perhaps that would not have been a problem if the entire film had focused entirely on the central couple, which would have made Woo a more satisfying and well-rounded movie.
In Brief
Go Now

BUY on Amazon: Poster! | DVD! | VHS! | Save up to 60% on Movie Tickets & Concessions
In this 1995 BBC production just now receiving a release in the States, a Scottish soccer player/construction worker Nick Cameron's (Robert Carlyle) development of multiple sclerosis turns his life and his relationship with live-in love Karen Walker (Juliet Aubrey) upside down. What keeps this effort from director Michael Winterbottom (known for 1996's Jude and last year's Welcome to Sarajevo) from becoming one of those disease-of-the week TV movies is his and screenwriters Paul Henry Powell and Jimmy McGovern's sense of humor, which gives the often dour proceedings some refreshing levity. While there are quite a few funny moments (most courtesy of James Nesbitt, playing a boorish friend of Nick's), Go Now is, in the end, a story of the heart brought beautifully to life by the poignant, perfect performances by Carlyle and Aubrey.
Save up to 60% on Movie Tickets and Concessions | Dealflicks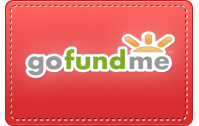 M O V I E S
He Got Game (R)

BUY on Amazon: Poster! | DVD! | VHS! | Soundtrack! | Score CD! | Save up to 60% on Movie Tickets & Concessions
The tagline for He Got Game--"the father, the son, and the holy game"--provides a very clear and accurate ordering of writer-director Spike Lee's concerns in the film. While the game of basketball is the film's unifying subject, this uneven but engrossing drama is foremost an exploration of a father-son relationship.

The father in question is Jake Shuttlesworth (Denzel Washington), a prison inmate who is granted a temporary release to convince his son Jesus (Milwaukee Bucks guard Ray Allen), high school senior and hoops superstar, to attend the governor's university alma mater the following school year. The task is not quite as easy as it sounds, for Jake's relationship with his son became virtually nonexistent following the death of Jesus's mother and Jake's imprisonment. The issue of reconciliation is what drives He Got Game, and Lee deftly escalates the emotional stakes by gradually revealing Jake and Jesus's turbulent past and the tense circumstances that ultimately led to their estrangement.

When staying with the driving father-son dynamic, He Got Game often achieves moments of power, buoyed by a predictably strong performance by Washington. Allen is relaxed and assured in his acting debut, but his work suffers away from Washington; when he is called on to carry scenes on his own, he tends to stiffen up, and his line delivery comes off a bit flat. As such, he is a slightly less-than-commanding presence during the Jake-less scenes, in which Jesus deals with other pressures, such as his sports-agent-pushing girlfriend Lala (Rosario Dawson) and Chick (Los Angeles Laker forward Rick Fox), a baller from a prospective university, who tempts Jesus with horny groupies. Granted, the air of doubt works in showing how vulnerable Jesus is to pressure, but it also diminishes audience interest and involvement.

To be fair, Washington also suffers away from Allen, but this is because of the comaparatively weak material he is saddled with. Jake's unlikely friendship with Dakota (Milla Jovovich), a prostitute who lives in the apartment next door, is completely superfluous, not to mention unconvincing; Lee offers no insight as to how or why Jake would develop any feelings, deep or otherwise, for her. Lacking in any payoff, and showcasing an awful performance by Jovovich, this subplot just about begs to be completely cut out.

He Got Game could have used a clearer focus, but what does come sharply into view registers strongly: not just Jake and Jesus, but their and, above all, Lee's passion for the game of basketball. From the majestic, Aaron Copland-scored opening shots of people of all ages and places shooting hoops to the halftime cameos by various NBA stars (yes, including him, who gets the honor of delivering the film's title line) to the late glimpses of Jesus and Jake alone on different courts, Lee shows how easy it is to fall under the sport's spell. Audiences may leave He Got Game not exactly loving the film, but it is quite possible that they could grow, to quote the NBA's promotional slogan, "love this game."
The Object of My Affection (R)

BUY on Amazon: Poster! | DVD! | VHS! | Soundtrack! | Novel! | Save up to 60% on Movie Tickets & Concessions
Sliding Doors (PG-13)

BUY on Amazon: Poster! | DVD! | VHS! | Soundtrack! | Save up to 60% on Movie Tickets & Concessions
Frothy romantic comedies have become so commonplace at the cinema that filmmakers now generally resort to gimmicks to set their films apart. Two romantic comedies currently in release, The Object of My Affection and Sliding Doors, each employ a twist that gives its film a certain uniqueness, but in both cases the gimmicks work.

The Object of My Affection roughly fits the romantic comedy mold. It has its share of humorous moments and a romantic issue at its heart, which is where its twist lies. After being jilted by his lover Dr. Robert Joley (Tim Daly), gay elementary school teacher George Hanson (Paul Rudd) moves in and instantly becomes best friends with social worker Nina Borowski (Jennifer Aniston). When Nina discovers that she is pregnant by her less-than-reliable boyfriend lawyer Vince McBride (John Pankow), she asks George to be the child's acting father. His acceptance, not surprisingly, leads to some emotional complications for the both of them.

More of a surprise is that these complications don't necessarily come dressed in laugh-ready packages. Director Nicholas Hytner and writer Wendy Wasserstein, working from the novel by Stephen McCauley, while frequently throwing in a comic zinger or situation or two, deal rather seriously with the relationship issues being raised. While this approach will certainly disappoint those looking for a lark like Aniston's Picture Perfect, it was perhaps the best way to go. To go for cheap laughs would have been to cheapen the characters, in particular Nina, whose ever-growing but hopeless love for George achieves true poignancy. Adding to the poignancy is the terrific, natural chemistry between Aniston and Rudd; even though one knows a romance is impossible, they are such a perfect screen match that one cannot help but develop a rooting interest for their coupledom. I just wish that the character of Vince was better written. One minute he's a jerk, the next he's surprisingly gentle; he doesn't quite make sense, and as such, Nina's initial devotion to him doesn't quite either.

On paper, the twist of Sliding Doors appears too high-concept for its own good. Helen (Gwyneth Paltrow, sporting the flawless British accent she adopted in Emma), freshly fired from her job at a PR agency, rushes to catch the next train home. The doors on the train car close just as she reaches them. But wait--the film rewinds, and suddenly Helen manages to squeeze her way into the train as the doors close. From here on out, Sliding Doors intercuts between the parallel tales of the two Helens: Helen "A," who misses the train, and Helen "B," who makes the train.

Helen "B," having made the train, arrives home in time to find her live-in boyfriend Gerry (John Lynch) in bed with sultry, slightly unhinged former flame Lydia (Jeanne Tripplehorn). In a tiff, Helen leaves him, gets a makeover, and starts a relationship with James (John Hannah), a friendly Scottish gent she met on the train. Helen "A" not only misses the train; she is also mugged, which makes her arrive home long after Gerry and Lydia's tryst, of which she remains not-so-blissfully unaware. In following the two Helens, writer-director Peter Howitt shows how one simple, chance occurrence can alter the course of a person's life.

Or does he? What makes Sliding Doors so unique and rather thought-provoking is how Howitt holds true to the idea of chance while at the same time subscribing to that of destiny. The two stories are distinctly different, but Howitt comes up with clever "intersections" between the plots, with certain touchstone events occurring in both stories (albeit in slightly altered ways), believably showing how, no matter what happens, the hand of fate is inescapable. Also inescapable is the type of person one is, and this is best exemplified by Gerry, who is a cheating lout in both stories--which is the film's one problem. Although he appears to have some genuine fondness for Helen, he is on the whole an unappealing character, making the story of Helen "A" less vibrant and involving than the "B" tale, which is highlighted by Hannah's delightfully witty James.

Ultimately, however, the effectiveness of The Object of My Affection and Sliding Doors is not due to the gimmicks themselves but the filmmakers who use them with care, intelligence, and style. If it weren't for their talent and savvy, the two films could have easily fallen into the gimmicky romantic comedy scrap heap, an undistinguished group that includes the execrable likes of Made in America and Mrs. Winterbourne. And for that, every moviegoer in the world owes a debt of gratitude.
In Brief
Tarzan and the Lost City (PG)

BUY on Amazon: Poster! | DVD! | VHS! | Save up to 60% on Movie Tickets & Concessions
One review of 1994's Sylvester Stallone-Sharon Stone actioner The Specialist called that superstar team-up "the acting equivalent of the Hindenburg meeting the Titanic." If that's the case, then the pairing of hack-tors Casper Van Dien (Teen Beat-ready block of meat from Starship Troopers) and Jane March (last seen delivering what should have been a career-ending performance as three characters in the atrocious Color of Night) is the acting equivalent of armageddon meeting the end of the universe. In this horribly conceived and executed update of Edgar Rice Burroughs's classic character, the King of the Jungle (Van Dien) returns to his African homeland to prevent some treasure hunters from finding the sacred lost city of Opar; following him to the jungle is his loyal fiancée Jane (March, thankfully keeping her clothes on for a change).

Tarzan and the Lost City, directed by Carl Schenkel, is the latest in what's becoming a most unwelcome annual cinematic tradition--the horrid jungle adventure (the most recent entrants being last year's Anaconda and 1995's unspeakable Congo). There are lousy, sub-Lost in Space effects; cheap gorilla suits; flat-out atrocious performances (Van Dien's barely-there, why-the-hell-even-bother attempt at a British accent makes Kevin Costner look like Meryl Streep); and, worst of all, a lack of genuine thrills. Tarzan swings on vines and everything else, but there's nothing exciting about anything, certainly not the boring, anti-climactic "climax" in a pyramid. The audience of ten with whom I saw the film got the most amusement from Van Dien's hilariously delivered animal noises and sloppily dubbed Tarzan call. If this is truly, as the Warner Bros. publicity machine stated, "A new Tarzan for a new generation," then everyone falling into the Generation X category should be incredibly offended. I know I am.
Save up to 60% on Movie Tickets and Concessions | Dealflicks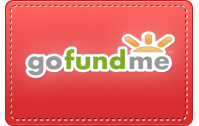 ---
We are a participant in the Amazon Services LLC Associates Program, an affiliate advertising program designed to provide a means for us to earn fees by linking to Amazon.com and affiliated sites
The Movie Report Archive/© Michael Dequina
All images and multimedia files are copyright their respective copyright holders and no rights are given or implied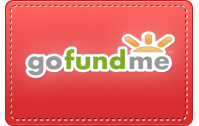 Please keep The Movie Report/
Mr. Brown's Movie Site alive
by generously submitting a PayPal donation.