#134 - 136
March 13, 1998 - March 27, 1998
all movies are graded out of four stars (
)
We are a participant in the Amazon Services LLC Associates Program, an affiliate advertising program designed to provide a means for us to earn fees by linking to Amazon.com and affiliated sites.
M O V I E S
Grease (PG)

BUY on Amazon: Poster! | DVD Set! | DVD! | Blu-ray! | VHS! | Soundtrack! | Movie Book! | Sheet Music! | Save up to 60% on Movie Tickets & Concessions
Twenty years after its initial theatrical release, Randal Kleiser's film of the '50s-set stage musical Grease is just as popular, if not moreso, than it was in 1978. How can such a cinematic trifle have such enduring appeal? Quite simply, this tuneful look at one eventful school year at Rydell High is one of those rare films where just about every last thing about it falls magically into place.

Grease's remarkable staying power can first be attributed to the immense appeal of its romantic leads, John Travolta and Olivia Newton-John. For my money, Travolta's turn as bad boy Danny Zuko is the quintessential Travolta performance--effortlessly supercool and confident with a sweet, goofy innocence lying underneath a slick veneer of decadence. Although his '90s comeback has included some of his best work as an actor, the recent Travolta he has never been the astonishingly charismatic presence he is here (the closest he has gotten is in 1995's Get Shorty), whether leading his fellow T-Birds during the energetic "Greased Lightning" number or hilariously attempting various sports to impress Newton-John's Sandy Olson. Critics blasted Newton-John as being too bland, but they missed the point--Sandy, fresh-off-the-boat from Australia, is supposed to be bland, which is not to say that she's boring. Newton-John is incredibly wholesome, but in a pure, radiant sense. She has a glowing, angelic quality that is captivating, which is not to say that she isn't able to pull off Sandy's eventual image makeover; spiritedly shimmying in black leather, Newton-John more than proves to be up to the task.

A musical lives or dies by its soundtrack, and it is here that Grease truly soars. The opening number "Summer Nights," in which Danny and Sandy recall their summer romance, isn't the biggest karaoke tune of all time for nothing; it's as deliriously buoyant as they come. That classic song and the others that originate from Jim Jacobs and Warren Casey's stage score, including the aforementioned automotive celebration "Greased Lightning" and bad girl Rizzo's (Stockard Channing) showcase lament "There Are Worse Things I Could Do," are great, but the musical highlights are the three tunes written expressly for the film. Newton-John is at her heartfelt best crooning John Farrar's Oscar-nominated ballad ""Hopelessly Devoted to You," where Sandy soliloquizes on her love for Danny after he rebuffs her. Tables are turned later on in the film, which sets the stage for Travolta's best number, Louis St. Louis and Scott Simon's "Sandy," which includes the immortal verse "Stranded at the drive-in/Branded a fool/What will they say/Monday at school?" Perhaps the best-known song from the film aside from "Summer Nights" is Travolta and Newton-John's hit duet "You're the One That I Want," also written by Farrar. With its "Oooh-hoo-hoo, honey" chorus, this toetapper is catchy almost to the point of annoyance. Almost.

But what really takes the film over the top--and makes it such an enduring entertainment--is its joyful exuberance. From the knowingly cornball "Love Is a Many-Splendored Thing" prologue to the "Born to Hand Jive" dance-off to the "We Go Together" closing production number, there is never a dull moment in Grease. The energy is so infectious that it carries the audience through the more ridiculous scenes, most notably "Beauty School Dropout," where a guardian angel (Frankie Avalon) advises would-be beautician Frenchy (Didi Conn) to return to high school. There are a few rough spots that cannot be overcome; I was never a fan of the animated opening credit sequence nor of the Barry Gibb-penned, Frankie Valli-sung title tune that accompanies it; and while the too-old-for-high-school appearances of the cast are generally forgivable, there is one huge exception--Annette Charles, who plays sexpot dancer Cha Cha, looks downright elderly. But those are very minor quibbles.

So why go to the theatre and see a movie that is so widely available on home video? If you've only seen Grease on the small screen, you really haven't experienced it at all. The big screen restores the film's wide 2.35:1 CinemaScope aspect ratio, correcting the damage wrought by the video's horrible pan-and-scan job--no longer are half of Travolta and Newton-John's faces missing for the last line of "Summer Nights." But most impressive is the digitally remastered sound, which enhances sounds one wouldn't be likely to catch before, such as background vocals on "Hopelessly Devoted to You" and jet-propulsion noises when Danny and Sandy's car takes its magical flight to happily ever after.

So it's no wonder why this incredibly fun slice of '50s nostalgia has stood the test of time. Much like how the assembled Rydell graduates sing "we'll always be together," Grease will always be around, and it will remain "the word" for generations to come.
Wide Awake (PG)

BUY on Amazon: Poster! | DVD! | VHS! | Screenplay! | Save up to 60% on Movie Tickets & Concessions
The occasionally affecting Wide Awake is a strange paradox of a film. Although it is clearly targeted at children, this sometimes humorous but often somber meditation on death and religion will mystify most young moviegoers. On the same token, its rather facile treatment of its serious themes will leave older audiences less than satisfied.

The existence of God becomes a major concern for the film's protagonist, 10-year-old Catholic school student Joshua Beal (newcomer Joseph Cross, in a promising debut) after his beloved grandfather (Robert Loggia) dies of bone marrow cancer. Joshua cannot comprehend why he had to pass on, and his fifth grade school year turns into a nine-month long search (told in three phases: "The Questions," "The Signs," and "The Answers") for an explanation from a higher power--that is, if one indeed exists. For a kid-aimed film, this is pretty heavy, heady subject matter, perhaps a little too much so to engage the young 'uns. But writer-director M. Night Shyamalan does not address these lofty issues satisfactorily enough for adults, offering simple answers and easy miracles. I suppose a compromise of sorts was necessary to reach audiences at the opposite ends of the age spectrum, but in hitting middle ground he reaches no one.

More accessible to the tots are the subplots that hover around Joshua's quest, such as his dealings with his carefree best friend Dave (Timothy Reifsnyder), a school bully, and a portly schoolmate who desperately wants a friend. While some humorous amusement is to be had from these lighter threads, they degenerate into the manipulative, melodramatic hokum of those sappy "very special episodes" of sitcoms or, in the case of David, disease-themed afterschool specials. Granted, a few isolated moments involving these stories and the main plot achieve some level of poignance, but that is more due to the heartfelt, earnest performances of the cast (which also includes Rosie O'Donnell, Denis Leary, and Dana Delany) than Shyamalan's writing or directing.

Towards the end, the newly enlightened Joshua lends the film its title when he declares himself "wide awake." Audiences of all ages will have some difficulty saying the same for themselves. To borrow the metaphor, they will indeed be awake (OK, the really little ones may not be--literally), but likely in that alert-but-still-drowsy state when one first gets up in the morning.
In Brief
The Man in the Iron Mask (PG-13)

BUY on Amazon: Poster! | DVD! | VHS! | Soundtrack! | Novel! | Book on CD! | Save up to 60% on Movie Tickets & Concessions
Leonardo DiCaprio times two. What more could you want? If you're not one of DiCaprio's hormonally-charged female fans, perhaps more thrilling swash and buckle in this adaptation of Alexandre Dumas's Three Musketeers swashbuckler. At the film's open, the trio of Athos (John Malkovich), Porthos (Gérard Depardieu), and Aramis (Jeremy Irons) have retired, while fourth musketeer D'Artagnan (Gabriel Byrne) remains in service of young King Louis XIV (Leo #1). Louis is a despicable fellow, and after his machinations cause the death of Athos's son, the trio return to action, coming up with a plan to supplant the king with his twin brother Philippe (Leo #2), who for years has been wasting away in a prison wearing, yes, an iron mask.

Screenwriter Randall Wallace makes his directorial debut not far from the territory that garnered him an Original Screenplay Oscar nod for Braveheart--there are lavish costumes, castles, lush European scenery, and swordfights. But unlike Mel Gibson's Oscar-winning film, none of this is terribly exciting, and there are too many strained attempts at humor, mostly courtesy of the hammy Depardieu. His musketeer compatriots fare better, especially Malkovich, who makes Athos's desire for vengeance palpable. As far as the star-of-the-moment goes, my reaction to his performance(s) here is about on par with Gene Siskel's (unfair) assessment of Kate Winslet's in Titanic: I was completely bored.
Men with Guns (R)

BUY on Amazon: Poster! | DVD! | VHS! | Soundtrack! | Screenplay! | Save up to 60% on Movie Tickets & Concessions
Anyone can make an independent film, but it takes something more to be a true maverick visionary like John Sayles. For his follow-up to his superb, Oscar-nominated Lone Star, Sayles tells the story of a big-city doctor (Federico Luppi) in an unnamed Latin American country who decides to track down the young students he sent to provide medical care in small villages. But as he makes his way from poor town to poor town and is gradually robbed of his belongings, the same bad news echoes repeatedly--a student has been slain by "men with guns."

The faces and places in Men with Guns are foreign, as are the languages. Aside from a smattering of English delivered by two American tourists (Mandy Patinkin and Kathryn Grody in completely superfluous roles), the film is entirely in Spanish and other Latin American dialects. This lends the film authenticity, but also some emotional distance. Even so, the themes of family, civil war, and leaving a lasting legacy as explored by Sayles resonate strongly.
Primary Colors (R)

BUY on Amazon: Poster! | DVD! | VHS! | Soundtrack! | Novel! | Book on Tape! | Save up to 60% on Movie Tickets & Concessions
At the beginning, I had some difficulty getting into Mike Nichols's screen version of the bestselling novel by the no-longer-Anonymous Joe Klein. John Travolta's impersonation of Bill Clinton in the form of presidential hopeful Jack Stanton initially struck me as a bit too mannered. But the spiritual accuracy of his portrayal grew on me, as did the film itself, an intelligent, witty account of one Gov. Stanton's (read: Clinton's) presidential run filtered through the eyes of his idealistic campaign manager Henry Burton (Adrian Lester). As Stanton, his wife Susan (Emma Thompson), and Henry weather all sorts of scandals that potentially harm the campaign, Nichols and screenwriter Elaine May take a savvy and thought-provoking look at the nature of contemporary American politics.

Where the film falls short--and, from what I understand, the novel wildly succeeds--is in the humor department. Stabs at comedy are wisely isolated to witty lines of dialogue, but even then it's just amusing, and the spirit of the humor is far from scathingly satirical. But the high quality of the performances more than compensate. Newcomer Lester impresses as the film's true lead; Billy Bob Thornton has his good ol' boy moments as Stanton's strategist; and Kathy Bates is terrific as an investigator for the campaign. After making a strong first impression mercilessly chewing out her husband, in the end, Thompson somewhat disappoints, but that's because she has less of a character to work compared to the other major players.
V I D E O
Not New
Grease 2 (PG)
;
for camp value
BUY on Amazon: Poster! | DVD Set! | DVD! | VHS! | Soundtrack!
While Paramount was busy preparing the 20th anniversary celebration of the original Grease, last year the studio let the 15th anniversary of its 1982 sequel discreetly pass by. And that's hardly a surprise. Grease 2, a box office catastrophe, is widely considered to be one of the worst sequels ever made; in fact, it just may be one of the worst films ever made. But over the years, this dreadful film has developed a quiet cult following, and even that, too, is hardly a surprise, for Grease 2, in its sheer awfulness, is one of the best camp entertainments you could ever find.

The idea behind Grease 2 isn't so bad--essentially it's a reverse-gender rehash of the original, with Sandy's clean-cut cousin (a very lame link to the first film) Michael Carrington (Maxwell Caulfield) pining for bad girl Stephanie Zinone (Michelle Pfeiffer, in her first starring role). But just about everything that could go wrong with the film did, starting with the story. Stephanie, of course, has no interest in wholesome, brainy Michael, telling him she wants (in an unintentionally hilarious number, but more on that later) "a cool rider." So Michael secretly takes motorcycle lessons and indeed becomes a slick biker stud that instantly catches Stephanie's eye. The catch is that the shy Michael pretends his studly self is a completely separate person, causing him much distress. What makes all of this even more ridiculous is that all Michael uses to conceal his true identity is where goggles with yellow lenses.

But the preposterousness of Michael's ruse is the least of that character's problems. The biggest is the actor who plays him, Caulfield, who exudes no charisma and, worst of all, cannot carry a single musical note worth a damn. I guess he was cast on his looks, but what good are looks in a film that is dependent on singing? Pfeiffer, as she evidenced years later in The Fabulous Baker Boys, can sing adequately, and she displays a verve and spunk that somewhat foretold her hugely successful acting career. Notice I said "acting career," because if her dancing during her showcase "Cool Rider" number is any indication, she would have crashed and burned pursuing musical theater. But it's her utter lack of mind-body coordination that makes "Cool Rider" one of the high-lowlights of the entire film; is there anything as entertaining as seeing a currently established star completely go for broke and make an ass of herself on the way to the top?

However, Pfeiffer cannot take all of the credit/blame for the mini-masterpiece of camp that is "Cool Rider." At least half of that load goes to the songwriting crew led by composer Louis St. Louis and featuring a handful of secondary composers and a host of lyricists that would rather not be mentioned here and won't be. St. Louis and the other composers' melodies aren't terrible, just not very memorable. What is memorable about Grease 2's song score--for all the wrong reasons--are the chowderheaded lyrics. Take this gem from the numb-skulled seduction song "Let's Do It for Our Country": "Let's do it for our country/The red, white, and the blue/It's Uncle Sam who's asking/So your mother would approve." Or this one from the execrable sex-education tune "Reproduction": "Reproduction (reproduction)/Put your pollen tube to work/Reproduction (reproduction)/Make my stamen go berserk." Or better yet, my favorite lyric, from "Who's That Guy?", in which Michael debuts his bad boy alter ego: "Who's that guy/On that motorcycle/What would they say if they knew it was Michael?" Believe it or not, St. Louis and company do crank out a couple of passable songs. The ballad "Charades" nicely sums up Michael's inner conflict, but the song is completely mangled by Caulfield's so-called vocal stylings. "(Love Will) Turn Back the Hands of Time" is nowhere near a "You're the One that I Want," but as the big love duet, it's functional. Too bad tone-deaf Caulfield warbles the male part, and the number is staged by director/choreographer Patricia Birch (who choreographed the original Grease) as a beyond-cheesy fantasy sequence, in which Stephanie, believing her "cool rider" to be dead, envisions meeting him in a white, smoke-filled soundstage heaven where he stands atop a pile of motorcycles.

But that's just one in a long line of stellar directorial choices by Birch, who, being a choreographer by trade, has a fetish for huge group dance numbers (six by my count). Birch never directed a film again, and that is just as well, for there is no way she could have possibly topped the choice cut of bad movie nirvana that is Grease 2. I guess there's always hope for a 20th anniversary rerelease in 2002... (Paramount Home Video)
Save up to 60% on Movie Tickets and Concessions | Dealflicks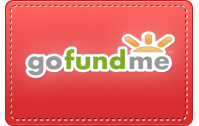 M O V I E S
Mr. Nice Guy (PG-13)

BUY on Amazon: Poster! | DVD! | VHS! | Soundtrack! | Save up to 60% on Movie Tickets & Concessions
As with his other stateside releases, Jackie Chan's latest chopsocky vehicle, Mr. Nice Guy, is contrived, blockheaded, and lacking in narrative logic. But also like those other films, it is a highly enjoyable ride.

Once again, Chan's screenwriters (here Edward Tang and Fibe Ma) have taken the easy way out and named their star's character simply Jackie, with no last name. This Jackie is a world-class chef who co-hosts a popular cooking show on Australian television. Of course, Jackie also happens to be a talented martial artist, and these skills come in handy when he becomes involved in an ambitious reporter's (Gabrielle Fitzpatrick) expose of a drug dealing ring.

Other plot details, involving a videotape and a biker gang, are irrelevant; in fact, as is the case with most Chan films, the plot itself is just about irrelevant. The sole purpose of Mr. Nice Guy's existence are Chan's comic fight scenes, and those here do not disappoint. Director Samo Hung (who has a cameo role), a longtime collaborator of Chan's, does not waste any time putting Chan in action, diving head-on into a wild chase/fight/shootout after a brief cooking show prologue. Other impressive set pieces follow, most notably a chase in a mall, which directly leads to some frenzied, if cliched (can you say fruit cart?), business involving a runaway carriage; and an extended late-film sequence at a construction site, in which a hilarious pursuit through a maze of blue doors culminates in some exciting fights involving boards, cement mixers, and a deadly buzzsaw. None of the action sequences in Mr. Nice Guy are as spectacular as Supercop's thrilling helicopter-train finale or Rumble in the Bronx's daring leap between two buildings; nor is anything as inventive as the ladder fight or air tunnel climax in First Strike and Operation Condor, respectively. But the action delivers, even if the energy peters out before the film's end (the finale, as spectacular as it is, is a letdown for fans of Chan's athletic prowess).

Filmed almost entirely in English (even so, the voices of some English-speaking actors are laughably dubbed), Mr. Nice Guy hints at Jackie Chan's latest transition to Hollywood productions (he made ill-fated attempts with 1980's The Big Brawl and 1985's The Protector); next in the pipeline is Rush Hour, a stateside production co-starring Chris Tucker. Hopefully that film will be a mere diversion in Tinseltown, and Chan will continue with exuberant Hong Kong productions such as Mr. Nice Guy, for his unique charm and reckless abandon are sure to be diluted by American hands, much like they have been before.
Wild Things (R)

BUY on Amazon: Poster! | DVD Set! | DVD! | Blu-ray! | VHS! | Soundtrack! | Save up to 60% on Movie Tickets & Concessions
Aaron Spelling meets Joe Eszterhas! Not exactly words of praise, but they are in reference to John McNaughton's erotic thriller Wild Things, which shamelessly melds the best of both trashy worlds with a most welcome sense of humor.

The Wild Things of the title are two high school girls that could have come straight from a Spelling soap: snotty, upper crust Kelly Van Ryan (Denise Richards) and punky Suzie Toller (Neve Campbell), the average girl from the wrong side of the tracks. These two opposites are united when they both cry rape at the hands of school guidance counselor Sam Lombardo (Matt Dillon), who has a reputation for being a womanizer. These sordid charges set off a chain of bewildering, ever-twisting chain of events that come to entangle a surprisingly varied cross-section of Blue Bay, Florida's population.

Wild Things wouldn't be an erotic thriller without sex, and McNaughton and screenwriter Stephen Peters pull off some of the most heated doozies this side of Joe Eszterhas. Most notorious of these scenes is a steamy ménage à trois; on paper it would appear to be a shock tactic on the Eszterhas level, but the act plays an important role within the context of the story. The actor whose role shoulders most of the sexiness duties is Richards, and she proves to be a smoldering carnal presence, whether merely coming out of a pool or standing still in dripping wet clothing. Too bad she can't act worth a damn, proving that her painfully inept work in Starship Troopers was no fluke. The assembled media in the audience could not control their laughter during a straight-faced crying scene (think Elizabeth Berkley, but with tears), nor could they hold it in as a stiff pout remained glued to her face when Kelly is treated to a poolside grilling by detective Ray Duquette (Kevin Bacon).

The trailer to Wild Things gives away a key plot twist (which I still won't reveal here), but even if you have seen that trailer, there are plenty of surprises up the film's sleeve. That's just one of strengths of Peters's well-crafted script, which spins plot reversals that shock without completely violating logic or common sense. Yes, some twists are outlandish, and that's where his refreshing sense of humor is tonic. I don't believe Richards meant to be funny, but there is plenty of intentional humor that keeps this knowingly trashy story from taking itself too seriously. When two at-odds characters display a surprising affection toward each other, this out-of-left-field development is made more tolerable by Duquette's absolutely priceless comic reaction to it.

Humor also springs from Peters's wide, sudsy canvas of characters. Bill Murray is a hoot as Sam's neck brace-wearing shyster attorney, who has built a career on fraudulent insurance claims. Also adding quirky laughs to the proceedings are more peripheral characters, such as rich, pompous attorney Tom Baxter (Robert Wagner) and Kelly's slutty mom Sandra (Theresa Russell). It is to Peters's credit that these minor players make as distinct and lasting impressions as more prominent ones, such as Suzie, Sam, Kelly, or detectives Duquette and Gloria Perez (Daphne Rubin-Vega).

But Wild Things remains a plot-driven movie, and the story is never less than engrossing and, in the end, satisfying. And I mean the very end. Don't be fooled by the "The End" card that appears to conclude the action. Even more developments--and important insight--are revealed as the final cast list unspools. The wild ride that is Wild Things is indeed manipulative trash that appeals to audiences' basest instincts, but at least it makes no bones about it--and works.
Save up to 60% on Movie Tickets and Concessions | Dealflicks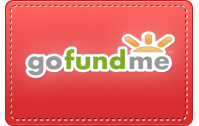 M O V I E S
Chinese Box (R)

BUY on Amazon: Poster! | DVD! | VHS! | Soundtrack! | Save up to 60% on Movie Tickets & Concessions
Comrades: Almost a Love Story

BUY on Amazon: Poster! | DVD! | Save up to 60% on Movie Tickets & Concessions
Director Wayne Wang is understandably passionate about China's July 1, 1997 takeover of Hong Kong; having been born and raised there, and it is not surprising that he chose to address the issue in a film. But instead of taking the predictable route and focusing on the politics of the changeover, Wang, with the help of writers Jean-Claude Carrière, Larry Gross, and Paul Theroux, decided to use the upheaval as the backdrop for a love story. Not a bad decision in theory, but definitely one in practice, for the resulting film, the disappointing Chinese Box, is as cold and uninteresting as a smaller HK-set romance currently in release, the modest HK production Comrades: Almost a Love Story, is lively and touching.

The obvious passion that Wang has for his homeland does not visibly extend his two tortured lovers, John (Jeremy Irons) and Vivian (Gong Li). John is a terminally ill British journalist who has lived in Hong Kong for 15 years; former Mainlander Vivian is a bar owner trying to live down her past as a prostitute. John, who left behind a wife and children in England, is deeply in love with Vivian, but her foolish hope that high-society boyfriend Chang (Michael Hui) will marry her keeps them apart. This should be an involving triangle, but it never once engages the emotions, due in large part to the ill-defined backstory between John and Vivian. What passes for insight comes in the form of a brief, dialogue-free, and extremely vague flashback in which John, through a voiceover, says in so many words that he and Vivian met in Shanghai, grew close, "should have" become lovers but did not. It is hard to develop a rooting interest in their potential romance if there is never a clear idea of the bond they supposedly share.

Even more problematic is the character of Vivian--that is, if she even qualifies as one. The stunning Gong is mainland China's premier actress, and anyone familiar with her work in films such as Ju Dou know that her exquisite beauty is more than matched by her formidable acting ability. However, anyone seeing her for the first time in Chinese Box will come away with a strong idea of the former but not the latter. Since this film marks Gong's English-language debut, it is understandable that the filmmakers would keep her English lines to a minimum. But just how little dialogue she is given is beyond ridiculous: "What?", "John," "Your problem, I fix it," "Bye," "Excuse me," and "Thank you" covers about half of her lines; her dialogue in Chinese adds up to little more. So for most of her screen time, Gong is called on to do little more than look gorgeous, with Vivian coming off as more of an object than a flesh-and-blood person.

If anything holds any audience interest in Chinese Box, it is the supporting character of Jean, played by versatile Hong Kong superstar Maggie Cheung. Jean is a streetwise hustler whom John interviews for a video account of colonial Hong Kong's final six months, attempting to put a finger on the nation's "soul." Jean is a fascinating character, whose hardened exterior hides the deep emotional scars that match the one that brands her face; she was abused by her father as a child, and she still pines for the true love of her teen years, a Briton whose rejection of her prompted a suicide attempt. But much like the other threads in the film, her storyline does not reach a satisfying resolution, and the conclusions that Chinese Box does reach are simple and obvious. I am not spoiling anything when John comes to the ultimate realization that the elusive "soul" of Hong Kong is not defined but constantly changing.

Hong Kong's perpetual evolution is also used as the backdrop for a romance in Peter Chan's 1996 decade-spanning masterpiece Comrades: Almost a Love Story, which also stars Cheung and is currently rolling out across the States on a city-by-city basis. The comrades of the title are Qiao (Cheung) and Xiaojun (Leon Lai), two native Mainlanders, who, as the film begins, live in Hong Kong. Their shared homeland is just about the only thing the worldly wise Qiao and the naive Xiaojun have in common. Xiaojun maintains strong ties to China, in Hong Kong only to earn enough money to marry his sweetheart back home while the ambitious Qiao hides her mainland origins, working every minute of the day to achieve her dream of a wealthy livelihood. The two first meet in 1986 at a McDonald's, where she holds down one of her numerous jobs. Although her involvement with him should end once she refers him to a language school (earning a commission, of course), the two form an unlikely and often humorous friendship that leads to love. It's just that the two are much too proud to admit to it--even as they spend more than one passionate night together.

As the years pass, their chosen life paths take Qiao and Xiaojun in opposite directions (literally and figuratively), but fate constantly brings them back together, only to be pulled apart at every juncture by conflicting dreams, love affairs, or both. It sounds rather contrived, but the stream of plot developments that Chan and screenwriter Ivy Ho devise are entirely believable, which makes every reunion/breakup cycle all the more heartbreaking. The story's poignance is further elevated by the electric chemistry between Lai and Cheung, whose work here won her the 1997 Hong Kong Film Award (one of the film's nine, including Best Picture and Best Director) for Best Actress. Lai is quite good, but Cheung is the real marvel. Her wonderfully expressive features are used to full effect by Chan, whether to convey Qiao's spunky haughtiness at the beginning or her eventual soul-aching longing (a simple, late-in-the-film gaze she casts upon Xiaojun as he walks away from her car is particularly gut-wrenching).

Both Chinese Box and Comrades: Almost a Love Story tell simple romances, but their difference in effect can be attributed to the effort behind it. The beauty of Comrades comes in how it does not try too hard; everything about it feels natural and real. On the other hand, Wang and company, as much as they wanted to make a Hong Kong story, were obviously straining for an idea; as such, what should have been the emotional hook of Chinese Box is forced and unconvincing, rendering that talent-heavy film shockingly impotent.
In Brief
Niagara Niagara (R)

BUY on Amazon: Poster! | VOD! | VHS! | Soundtrack! | Save up to 60% on Movie Tickets & Concessions
Bob Gosse's Niagara Niagara follows a blueprint not unlike a lot of young-lovers-on-the-road movies. Wild Marcy (Robin Tunney) and calm Seth (Henry Thomas) meet cute, literally running into each other while shoplifting at a local store. A mere couple of scenes later, the two embark on a journey to Toronto from their small, unnamed American town in pursuit of a rare doll that Marcy desperately wants. Along the way, true love inevitably blossoms.

What sets Niagara Niagara apart, though, is that Marcy is afflicted with Tourette's Syndrome, a neurological disorder that causes sudden muscle and vocal tics. Tunney, displaying an acting range not hinted at in the teenage witch thriller The Craft, delivers an astonishing performance that won her the Best Actress prize at last year's Venice Film Festival. To term her work a tour-de-force is not to imply that she attacks the scenery; Tunney's effectiveness lies in her modulation and vulnerability, which makes her depiction of Marcy's illness--which often causes her to act violently--that much more convincing and tragic. She and the nicely subtle Thomas develop a sweetly innocent and beguilingly off-kilter chemistry.

Their journey hits a few rough spots creatively along the way, mostly the fault of writer Matthew Weiss. A detour involving a kindly widower (Michael Parks) who takes the couple in brings the story to a screeching halt, and the key character of a trigger-happy pharmacist (Stephen Lang) is highly unbelievable. But these missteps do not blunt the power of Tunney's bravura turn, which carries Niagara Niagara to a level of poignance it would not have otherwise achieved.
Save up to 60% on Movie Tickets and Concessions | Dealflicks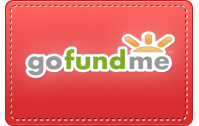 ---
We are a participant in the Amazon Services LLC Associates Program, an affiliate advertising program designed to provide a means for us to earn fees by linking to Amazon.com and affiliated sites
The Movie Report Archive/© Michael Dequina
All images and multimedia files are copyright their respective copyright holders and no rights are given or implied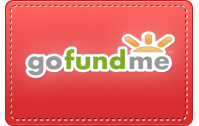 Please keep The Movie Report/
Mr. Brown's Movie Site alive
by generously submitting a PayPal donation.