Archive
January 2015
Volume 1
#801 - 802
January 9, 2015 - January 16, 2015
all movies are graded out of four stars (
)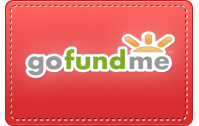 ...to The Movie Report, the free e-mail newsletter companion to TheMovieReport.com site:
(Note: If you are a current subscriber and wish to update your mailing address, e-mail me your new information.)
M O V I E S
Subscribe to The Movie Report
Save up to 60% on Movie Tickets and Concessions | Dealflicks
M O V I E S
In Brief
Taken 3 (PG-13)

BUY THE: Poster! | DVD Set! | DVD! | Blu-ray Set! | Blu-ray! | Soundtrack! | Save up to 60% on Movie Tickets & Concessions
The third go-round for Liam Neeson's not-quite-so-retired covert ops agent Bryan Mills is being sold as the final installment, and even the series' most die-hard devotees may not be too sad if Taken 3 is, indeed, the end of the line. While I've never been the biggest fan of the sleeper smash first film directed by Pierre Morel, the appeal was certainly more than understandable, with Neeson's naturally imposing physical presence finally being mined for its inevitable cinematic destiny as a lean, mean killing machine. That right there points up the fundamental miscalculation at the center of returning screenwriting team Luc Besson and Robert Mark Kamen's scenario this time around. While going against the title premise to do something different--a Mills loved one literally being "taken" is not the central issue here--is welcome, the scenario they and returning Taken 2 director Olivier Megaton do take on (see what I did there?) ends up being more restrictive than freeing. Initially this might not seem the case, with Mills on the run from the law after being framed for the murder of his beloved ex-wife Lenore (Famke Janssen, given even less to do than in the previous films), but with this blatant The Fugitive-riffing-premise (with no less than Forest Whitaker as the head fed in pursuit) comes a not-insubstantial shift in dynamic as far as most of the action scenes go. Mills does indeed run into and deploy his "special skills" on the requisite criminal Eurotrash in his search for the real murderer, the main figures in his way being from law enforcement--and while he is undoubtedly a badass, he's still very much an über-righteous man who wouldn't kill lawmen, and so the bodycount is disappointingly low. The same sense of pulled punches permeates the picture. Where the previous two films also held a lot of interest and generated a lot of intrigue from exotic overseas locales, this one stays in Los Angeles--and the uninspired and routine setting reflects how the filmmakers are more or less going through the motions here, making generally forgivable popcorn action flick liberties such as the absurdly swift travel across SoCal all the more noticeable and comically distracting. Slightly less distracted are the stars, who dutifully hit their required marks--Maggie Grace again playing the damsel in various degrees of distress as Mills's hapless, helpless daughter Kim; Whitaker trying to make an unexplained tic of twirling a chess piece come off as an insightful character detail; Neeson doing what has now become the Neeson Thing--but they aren't called on to do more than just hit their marks, both by Besson and Kamen's tired material and Megaton's equally lethargic direction. It is time for Mills to finally settle into a quiet retirement while Neeson moves on to better, heretofore untaken (in every sense) action showcases.
Subscribe to The Movie Report
Save up to 60% on Movie Tickets and Concessions | Dealflicks
---
The Movie Report Archive/© Michael Dequina
All images and multimedia files are copyright their respective copyright holders and no rights are given or implied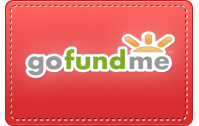 Please keep The Movie Report/
Mr. Brown's Movie Site alive
by generously submitting a PayPal donation.