Archive
November 2014
Volume 1
#793 - 794
November 7, 2014 - November 14, 2014
all movies are graded out of four stars (
)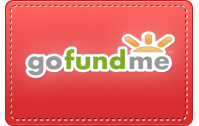 ...to The Movie Report, the free e-mail newsletter companion to TheMovieReport.com site:
(Note: If you are a current subscriber and wish to update your mailing address, e-mail me your new information.)
M O V I E S
In Brief
Second Coming

BUY THE: Poster! | DVD! | Blu-ray! | Save up to 60% on Movie Tickets & Concessions
The basic story of feature directing debut of playwright Debbie Tucker Green, by all appearances on the page, is pretty straightforward: 40-something working class wife and mother Jackie (Nadine Marshall) suddenly finds herself inconveniently, inexplicably pregnant. However, the manner in which it plays out in the film is more in line with the impressionistic, even cryptic, abstraction more typically seen on stage than on screen. The religious implication of the title is just about the closest the film offers anything in the ballpark of identifying the exact cause and nature of Jackie's pregnancy. The dialogue continually skirts around the issue, and moments of Jackie experiencing surreal phenomena, such as her getting caught in a rain shower while sitting in her own bathroom, could viably be taken as truly supernatural, mental delusion, filmic visual metaphor, or some combination thereof.

The intentional ellipses and steadfast avoidance of concrete explanations, paired with an overall deliberate sense of pacing, would understandably try the patience of moviegoers more literal-leaning of mind and taste. However, this style is not the self-indulgent arty posturing it may initially appear to be but rather a clever and assured approach to clearly foreground what Tucker Green is really interested in exploring: the messy, muddied emotions and relationship dynamics that spring from such a general scenario. The hows and whys of Jackie's apparently immaculate conception are of distinctly secondary concern to the anguished fallout, and Tucker Green vividly traces the emotional thread as it snowballs from a painful secret she tries to nip in the bud and bury to one that starts to manifest in unexpectedly physical ways (such as random nosebleeds) and then inevitably affects her outward behavior and ultimately her devoted, but far from pushover, husband Mark (Idris Elba) and their 11-year-old son Jerome (Kai Francis Lewis).

As is the case with more experimental theater, any audience disconnect caused by potentially alienating conceptual idiosyncrasies can be bridged by the actors, and Tucker Green puts well placed trust in her exceptional lead trio of Marshall, Elba, and the terrific young find that is Francis Lewis, who all fill the gaps with brutally raw emotional honesty. However obscured and willfully obtuse the narrative may be, the emotional truth of every moment, in the moment is always piercingly clear and punishingly accessible, whether in subtler, quieter moments or louder, more charged confrontations. Sometimes those two extremes coexist within the same scene, as in the film's most indelible and altogether incredible sequence, where an especially heated argument between Mark and Jackie plays out in one long, unbroken take that focuses solely on Jerome while the others remain completely out of view. Being forced to watch the powerless looks of confusion, sadness, and fear register on Jerome's face as he silently watches--and the audience can only hear--his father shouting down his meekly deflecting mother with intensifying anger over three whole minutes is first uncomfortable, then agonizing, and ultimately devastating in the best way. Such unusual and risky choices that pay off so powerfully make the entire film linger long in the memory and mark Tucker Green as a promising and distinctive filmmaking voice to watch.
Subscribe to The Movie Report
Save up to 60% on Movie Tickets and Concessions | Dealflicks
M O V I E S
Big Hero 6 (PG)

BUY THE: Poster! | DVD! | Blu-ray! | VOD! | Soundtrack! | Movie Book! | Video Game! | Action Figure Set! | Baymax Action Figure! | Save up to 60% on Movie Tickets & Concessions
It was inevitable that once Disney bought Marvel Comics, corporate cinematic synergy would inevitably manifest in a melding of the two entities' respective bread and butter, Marvel Universe superheroes brought to the big screen in a feature film from the Walt Disney Animation Studios. But for what will certainly be only the first such project, the Mouse has not only taken a fairly obscure Marvel property, the Japan-based super-team Big Hero 6, but rendered it only tangentially recognizable from the original incarnation on the printed page (much to the certain chagrin of fanboy purists), and completely separate from the ever-expanding multimedia behemoth that is the Marvel Cinematic Universe. And so the film is best observed as a completely new work though certain hallmarks from the original comics are retained: most notably, the relationship between the aptly named young genius Hiro (voiced by Ryan Potter) and the robot Baymax (Scott Adsit). In the film, Baymax is a gentle giant "personal health care companion" created by Hiro's equally tech-talented older brother Tadashi (Daniel Henney), who suffers a tragic accident. To uncover the truth behind what actually happened--and find the mysterious kabuki-masked figure who has apparently stolen Hiro's revolutionary new invention--Hiro and Baymax join forces with Tadashi's university lab partner friends Honey Lemon (Genesis Rodriguez), Gogo (Jamie Chung), Wasabi (Damon Wayans Jr.), and Fred (T.J. Miller) as a costumed, high-tech team.

What ensues is a fairly pro forma superhero team origin story, and directors Don Hall and Chris Williams and screenwriters Robert L. Baird, Dan Gerson, and Jordan Roberts make no bones about its conventional nature, throwing in self-aware lines and references to the more by-the-numbers, and frankly disappointing, nuts-and-bolts of its plotting. The lack of inspiration in that respect could have been more than compensated by some Hiro/Tadashi-level imagination in its overall design, but with the shift in setting from the comics' Tokyo to the mythical East-meets-West metropolis of "San Fransokyo" comes the loss of the opportunity of a truly and memorably Asian-influenced aesthetic. Reimagining the Golden Gate Bridge with some Japanese design touches is as distinctive as it gets, with all of the human characters rendered in the common, nondescript standard of virtually all digitally animated features, even when in costume (with the exception of, perhaps, Fred, whose sports-mascot-costume-like alter ego resembles something straight out of Pok&eacutemon).

Apparently the filmmakers channeled all of their creative energies into one character, which ultimately proves to be quite more than enough: Baymax. While radically different in conception from his comic counterpart (who resembles a monstrous dragon), the film's Baymax is also radically different from any sort of character ever seen in an animated feature. A robot with a white, big, bulbous, blob of a body and two black eye dots joined by a line, Hall and Williams turn a simple, even simplistic, design with a multitude of built-in limitations into a rich gold mine of creative physical expression. Some of the best gags derive from his inflatable design, whether more overt ones such as him having to literally squeeze and/or deflate into tight spaces and deal with certain unique maintenance issues; or finer, more understated details, such as how he still moves his stubby peglegs even when he's toppled over. But as comic as the design is, paired with Adsit's calm and comforting vocal performance, it also is remarkably economical in its visual characterization, those legs, while not exactly helpful in a chase situation, being perfectly practical for a health care worker's need to literally tread carefully; his cuddly, huggable body shape making for an inviting and comforting presence--and all the more so in tandem with Adsit's soothing, gently deadpan delivery.

That warmth carries over in Baymax's burgeoning bond with the initially brash Hiro, who in turn grows more likable as the film progresses--and makes the film as a whole all the more appealing beyond the mayhem of the action sequences. This may not necessarily make the film feel that much more original; between the super-team angle and the boy-'bot bonding, the film plays a bit like an extended homage to Brad Bird and his classics The Incredibles and The Iron Giant. But that's not necessarily a bad thing, when the end result is as breezily enjoyable and entertaining as it is.
Subscribe to The Movie Report
Save up to 60% on Movie Tickets and Concessions | Dealflicks
---
The Movie Report Archive/© Michael Dequina
All images and multimedia files are copyright their respective copyright holders and no rights are given or implied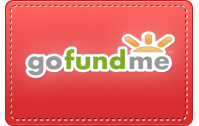 Please keep The Movie Report/
Mr. Brown's Movie Site alive
by generously submitting a PayPal donation.