Archive
October 2014
Volume 1
#788 - 789
October 3, 2014 - October 10, 2014
all movies are graded out of four stars (
)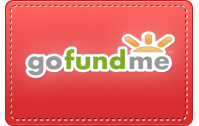 ...to The Movie Report, the free e-mail newsletter companion to TheMovieReport.com site:
(Note: If you are a current subscriber and wish to update your mailing address, e-mail me your new information.)
M O V I E S
In Brief
Alexander and the Terrible, Horrible, No Good, Very Bad Day (PG)

BUY THE: Poster! | DVD! | Blu-ray! | VOD! | Soundtrack! | Book! | Audiobook! | Save up to 60% on Movie Tickets & Concessions
Aside from its memorably lengthy title, a major reason for the enduring appeal of Judith Viorst's children's book Alexander and the Terrible, Horrible, No Good, Very Bad Day is the simplicity ironically suggested by such a monstrous moniker: young Alexander has, you know, a really bad day. So, by basic necessity, any feature-length expansion would thus require some additional plot, but director Miguel Arteta (a loooooooooong way away from Chuck & Buck and Star Maps territory) and screenwriter Ron Lieber know not to add too much. After suffering through such a day the day before his 12th birthday much to his family's apparent lack of concern, Alexander (Ed Oxenbould) makes a wish that they would know how he feels--and, so, as he coasts through his birthday, his parents (Steve Carell and Jennifer Garner) and siblings (Dylan Minnette and Kerris Dorsey) suffer through all manner of calamities, large and small. The gags are broad and can be hit and miss, but luckily they lean toward the former, and with game performances by pros such as Carell and Garner, and Arteta keeping the overall pace breezy and run time tight (the film clocks in at only 82 minutes, including end credits), the movie gets its modest, all-ages-entertaining job done.
Whiplash (R)

BUY THE: Poster! | DVD! | Blu-ray! | VOD! | Soundtrack! | Save up to 60% on Movie Tickets & Concessions
At the risk of sounding even cornier than I usually do, Damien Chazelle's Whiplash is aptly titled, given its rather unexpected and jolting effect. In one respect, this is due to its wildly different tone and approach from the writer-director's low-key, no-budget debut, the 2009 musical Guy and Madeline on a Park Bench, whose grainy 16mm black-and-white aesthetic ran counter to its vibrantly beguiling, Jacques Demy-aping sense of sincere, unironic, jazzy romanticism. The jazz music is still here, but in a much harder, edgier context, as played and quite often slaved over by an ambitious young drummer (Miles Teller) at a prestigious music conservatory determined to meet the impossibly grueling demands of his revered band conductor (J.K. Simmons). Tense teacher/student dynamics are hardly an original fuel for drama; ditto an artist losing him or herself in pursuit of perfection in their craft. While those issues are certainly on Chazelle's mind, and he certainly addresses them in a most vivid and involving manner, where the film hits square in the gut are in angles not as commonly seen but all the more universally relatable: the lengths and cost to which one is willing to pay to win the approval or--most of all--not let down those to whom we respect and look up the most; and, most provocatively, when the motivation for perfection shifts from being born out of joyous, sincere passion to mortal fear.

Teller, already one of the more engaging and impressive rising acting talents in film, outdoes himself here with a turn quite a bit removed from his more typically happy-go-lucky persona. One feels the pain and identifies with his rather self-destructive determination as he keeps on drumming until he literally bleeds, driven to break free from his failed writer father's (Paul Reiser) legacy of underachievement and be seen as being far greater than adequate in the eyes of the world--but, of course, most of all in Simmons'. That Simmons quite simply towers over a best-yet Teller whenever he appears shows just how spectacular (and--though I hate making these kinds of statements--a virtual lock for a nomination for every supporting actor award this year) his work is here. The key to his indelible performance is not so much that his character is a monster, but that his knowingly monstrous behavior is part of a reasoned code and standard for excellence. Whether or not he's justified in his rather abusive and torturous tactics is a matter of debate, but Simmons, as truly chilling and intimidating as he makes the character, also makes his twisted philosophy line of thinking completely understandable, if not perfectly logical (albeit to an extreme). The terrific work of the actors, however, reveal themselves by the end to be but a part of the greatest performance of them all: Chazelle's. It is hardly an exaggeration to say that words fail to adequately describe just how the performances, the music, the writing, the editing, the sound design, everything down to the most minute detail converge into a climax that is at once exciting, scary, intense, joyous, heartbreaking, exhilarating, and altogether powerfully cathartic--a measure of just how truly, indelibly cinematic an accomplishment Chazelle has masterfully pulled off.
Subscribe to The Movie Report
Save up to 60% on Movie Tickets and Concessions | Dealflicks
M O V I E S
In Brief
Nas: Time Is Illmatic

BUY THE: Poster! | DVD! | Blu-ray! | VOD! | Soundtrack! | Save up to 60% on Movie Tickets & Concessions
In less skillful filmmaking hands, a feature documentary commemorating the 20-year anniversary of the release of Nas's highly influential 1994 debut album Illmatic could have come off as a glorified, overly self-congratulatory retrospective infomercial. But while adequately acknowledging the album's still-ongoing popularity and impact, particularly among other artistic luminaries, director/producer One9 and writer/producer Erik Parker dig deeper than the most obvious and easiest approaches. More than tracing the creative influences behind the seminal work, One9 and Parker also powerfully contextualize how it could only uniquely emerge from one Nasir Jones, influenced/inspired by his father Olu Dara's jazz musician background and--most of all--growing up in the housing projects of Queensbridge, which infused his compositions with an observant and biting social awareness and commentary that hit just as, if not more than, the infectious beats and his effortlessly nimble flow. Highlighting this is a seemingly no-brainer but rather rare and altogether inspired masterstroke decision: subtitling all the performance footage, which makes undoubtedly clear to even the most avowed of hip-hop non-fans/naysayers the raw passion, sharp wit, and boundless creativity in Nas's writing. One9 and Parker reflect those same qualities of their subject in their film, as well as another: his laser-precise focus, for the film rather comprehensively covers a lot of historical ground and paints a vivid portrait of all that Nas the artist and Nasir Jones the person are in a remarkably efficient 75-minute run time. But it almost goes by too quickly, for with such a rich subject, one would have welcomed some slowdown to savor the smart sounds and slickly cinematic sights.
Subscribe to The Movie Report
Save up to 60% on Movie Tickets and Concessions | Dealflicks
---
The Movie Report Archive/© Michael Dequina
All images and multimedia files are copyright their respective copyright holders and no rights are given or implied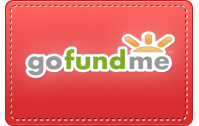 Please keep The Movie Report/
Mr. Brown's Movie Site alive
by generously submitting a PayPal donation.