Archive
July 2014
Volume 2
#777 - 778
July 18, 2014 - July 25, 2014
all movies are graded out of four stars (
)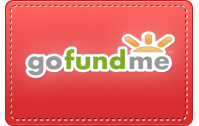 ...to The Movie Report, the free e-mail newsletter companion to TheMovieReport.com site:
(Note: If you are a current subscriber and wish to update your mailing address, e-mail me your new information.)
M O V I E S
In Brief
And So It Goes (PG-13)

BUY THE: Poster! | DVD! | Blu-ray! | Save up to 60% on Movie Tickets & Concessions
Given the laid back vibe of the film and the very low key release, it's easy to accuse the very seasoned, very celebrated veterans both in front of and behind the camera of slumming--and the basic premise of Mark Andrus's screenplay doesn't help matters: two bickering, widowed neighbors (Michael Douglas and Diane Keaton) eventually warm up to each other after Douglas, an ornery old realtor, is forced to take care of the young granddaughter he never knew he had. Douglas has built his entire career playing abrasively arrogant bastards; Keaton has made a long-lasting name for herself playing quirky comic heroines; and director Rob Reiner's helming career owes a lot to a certain now-quarter-century-old, benchmark-setting rom-com named When Harry Met Sally... Their combined triumvirate of skill sets do come together to make a cute, charming whole... eventually, for Reiner is a bit too relaxed in approach to Andrus's rather slow-moving screenplay, which takes too long setting up the ultimately irrelevant plot mechanics before simply stepping back and cutting to the real draw, which is the undeniable joy of seeing Douglas and Keaton bristle and bounce off of each other. These legendary stars don't disappoint in their first screen teaming, and Reiner should have trusted them more to completely take over the film a lot more quickly than he does.
Lucy (R)

BUY THE: Poster! | DVD! | Blu-ray! | Soundtrack! | Save up to 60% on Movie Tickets & Concessions
The trailers for Lucy make the film look as if writer/director Luc Besson were making Limitless Femme Nikita, with Scarlett Johansson kicking all sorts of ass while on a drug that gives her increasing access to her brain power far beyond the average human's (per the real world debunked, but still reel world perpetuated, myth) 10% . For its initial stages, Besson very much plays to those expectations, perhaps even more so. Johansson's titular character begins a bit of a tacky, immature, in-over-her-head young woman forced into a mission: serving as a drug mule for a Korean crime boss (Choi Min-Sik). When a literal kick to the gut releases the chemical into her bloodstream, so does all the latent smarts, focus, rationality, and therefore class--and, to crowd-pleasing effect, the beast within. But that brisk burst of brutality, heavily featured in all the trailers and television spots, is what ends up being one of the few real action beats in the entire film. All the pulpy, popular touches such as the gangsters and cops and drug smuggling are just that, touches, for the weirdness Besson really has in mind is decidedly uncommercial at best, inscrutably indulgent at worst.

To be fair, Besson more or less announces from the jump that he has designs on subjects far beyond a beautiful, buxom, brainy butt-kicker, with Johansson delivering Terrence Malick-ish voiceover pondering the value of life as a far-less-than-Andy Serkis-level CG ape taking a drink from a stream. The Discovery Channel juxtapositions only intensify from there, as Lucy getting suckered into shady dealings by her boyfriend of a week is intercut with stock footage animals preying upon others and Morgan Freeman's science professor character literally giving a lecture about the evolution of life and particularly cerebral power and potential. So perhaps it shouldn't come as a surprise that not long after Lucy's initial dosage and defensive act of aggression, there is a decided lack of Black Widow-level physical action, for Besson is going after a more honest depiction of how someone with Lucy's ever-increasing power (and, with a running time at only 89 minutes, rather rapidly so) would handle situations; after all, what's the point in beating and/or shooting up a gang of gun-toting thugs when you can simply make them all fall unconscious with so much as a wave of a hand?

This approach is certainly different, and it definitely makes for a certain freewheeling fascination as to what the hell Besson does next as Lucy's ultrasensory perception manifests in increasingly inventive and outré visual effects. What it doesn't make for is suspense, with a heroine who grows even more invincible than she already is to begin with by the literal second; nor does it make for anything particularly satisfying as either entertainment or enlightenment, with Lucy's--and Besson's--ultimate personal mission revealing itself as being at once pretentious and ridiculous, anti-climaxing in a way that is neither profound nor thought-provoking, let alone exciting. Through it all, though, Johansson smoothly navigates her character's wild, wide-ranging arc like a pro. She convinces as both the trashy trollop sporting chipped nail polish at the beginning and the all-knowing, all-powerful goddess incarnate by the end. Somewhere in between, she nails an emotionally intense, shot-in-extreme-close-up monologue that stands out all the more for being the one moment where Besson truly gets to the heart (literally and figuratively) of the premise's deeper, more complex implications that he spends the latter part of the film chasing and ultimately never reaching.
Magic in the Moonlight (PG-13)

BUY THE: Poster! | DVD! | Blu-ray! | Save up to 60% on Movie Tickets & Concessions
After plumbing darker depths to awards season glory last year with Blue Jasmine, this year's annual Woody Allen project finds the writer/director making a more familiarly frothy and frivolous frolic. The story here is nothing more than a sliver: in 1920s France, a pompous, popular stage magician (Colin Firth) is called on by a fellow illusionist (Simon McBurney) to help debunk the apparent abilities of a psychic medium (Emma Stone). One can easily see where this goes in terms of story, and indeed Firth's stubborn skepticism is punctured by the wacky, winsome charms of Stone, regardless of whether she's a fraud or not. But as is always the case of Allen's films in a lighter mode, the draw isn't plot but the performances and dialogue, and here he has one prime example of how the two can meld into something truly memorable and special in Firth's fantastic work. Stone (whose delightfully flighty aura here recalls young Goldie Hawn) and the rest of the cast are also good, but Firth pushes the film to another level of hilarity, beyond simply nimbly navigating Woody's witty wordplay. Doing what can best be described as a more extreme take on his characteristic screen persona of a colder, deadpan, oh-so-British type, Firth further amps up the condescension and arrogance to comically caustic levels, with his innate charm and lively love-hate rapport with Stone keeping the character just this side of irredeemable asshole--which should illustrate just how much fun Firth has with cutting far looser than usual.
Subscribe to The Movie Report
Save up to 60% on Movie Tickets and Concessions | Dealflicks
M O V I E S
In Brief
The Purge: Anarchy (R)

BUY THE: Poster! | DVD! | Blu-ray! | Soundtrack! | Short Story! | Save up to 60% on Movie Tickets & Concessions
Last summer's sleeper hit The Purge was for me a classic example of a premise whose undeniable cleverness was thoroughly squandered by far less than inspired execution. Even factoring in budgetary limitations for that film, for writer/director James DeMonaco to take an infinitely promising premise--in a not-so-distantly-future America, all crime is allowed for a 12-hour period once a year, in order for the population to safely "purge" their most unsavory and destructive impulses--and then make a generic-at-best single-location home invasion thriller is the epitome of wasted potential. For the sequel, however, DeMonaco (now armed with a bigger, but still modest, budget) has made the proper Purge film that should have been made in the first place, exploring the real story begging to be told from that premise--that which occurs on the meaner-than-usual streets as anarchy reigns. Through a variety of plot convolutions that are, quite frankly, irrelevant, coming together on that long night in downtown L.A. are a varied group consisting of a single mom (Carmen Ejogo) and her daughter (Zoe Soul), a married couple (Zach Gilford and Kiele Sanchez, who happen to be hitched in real life) on the verge of separating, and--the one of the group out in the madness by choice--a man (Frank Grillo) who doles out few words but lots of brutal punishment as he pursues a personal mission of vengeance.

Grillo's character is emblematic of DeMonaco's shift in direction for this installment, which moves away from claustrophobic (would-be) horror thriller to grimy action flick. Granted, this means trading in one set of familiar genre tropes for another, for what passes for a story here is basically Grillo trying to lead the other four to some sort of safe haven to wait out the night, dodging and dealing with danger of all sorts. But this direction feels more organic to the basic premise, allowing DeMonaco to easily take a few steps back to offer a more expansive look at what goes on during this notorious night--not just with the thuggish types seeking out and instigating trouble, but with all walks of life and sociopolitical strata, particularly in the contrast in how the haves and have-nots practice The Purge (with the the former often at the expense of the latter). DeMonaco's treatment of such issues may not venture too far beyond the surface, but the food for deeper thought does lend a certain degree of dimension to all the murder and mayhem. What does go the most way toward lending the film some dramatic weight are the performances, in particular that of Ejogo, who makes a fairly thankless part on the page a reasonably empathetic anchor; and most especially the long-awaited movie star-ready lead turn by Grillo, who lends his ultracharismatic antihero some disarming and complex shades of vulnerability when not effortlessly kicking ass. Listen up, Marvel Studios: he may have already played the character who eventually becomes the villainous Crossbones in Captain America: The Winter Soldier, but there will not be a more ideal choice for the inevitable Marvel Cinematic Universe-affiliated Punisher film and/or TV reboot than Grillo (if the fact that he is also Italian-American, from New York, and named Frank doesn't make him all the more perfect a fit, I don't know what does).
Subscribe to The Movie Report
Save up to 60% on Movie Tickets and Concessions | Dealflicks
---
The Movie Report Archive/© Michael Dequina
All images and multimedia files are copyright their respective copyright holders and no rights are given or implied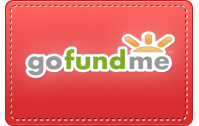 Please keep The Movie Report/
Mr. Brown's Movie Site alive
by generously submitting a PayPal donation.