Archive
June 2014
Volume 2
#773 - 774
June 20, 2014 - June 27, 2014
all movies are graded out of four stars (
)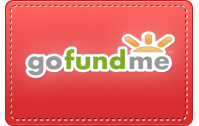 ...to The Movie Report, the free e-mail newsletter companion to TheMovieReport.com site:
(Note: If you are a current subscriber and wish to update your mailing address, e-mail me your new information.)
M O V I E S
Begin Again (R)

BUY THE: Poster! | DVD! | Blu-ray! | Soundtrack! | Save up to 60% on Movie Tickets & Concessions
There's a moment early on in Begin Again where the elements just click together so well that one starts to actively root for the film, much like how writer/director John Carney did in what went on to be my favorite film of 2007, Once. In that film, it was the impromptu "Falling Slowly" performance in a music shop, which set the the tone and theme (literally and figuratively, in both cases) for all that followed; here, it's another musical performance, but with a twist. At the end of his rope, disgraced record producer/label owner Dan (Mark Ruffalo) stumbles into a bar and upon an performance by singer-songwriter Gretta (Keira Knightley). While the rest of the patrons disinterestedly go about their drunken business as she croons her gentle ballad and strums an acoustic guitar by her lonesome, Dan stands and listens transfixed--and before long he gets his groove back, imagining a full band arrangement for the tune, with the instruments behind Gretta seemingly coming to life on their own, one by one--thus convincingly giving a beautifully realized answer to the film's original (and far superior) title, Can a Song Save Your Life?

That title is also far more appropriate given the overall dramatic importance of that one performance number, which Carney cleverly demonstrates by first showing that number, "A Step You Can't Take Back," in its straightforward, unadorned, awkwardly self-conscious self at the top of the film then going back in time not once, but twice, to trace how both Dan and Gretta came to converge at this modest but fateful moment in time. While Dan, with both his career and his relationship with his ex-wife (Catherine Keener) and teenage daughter (Hailee Steinfeld) in tatters, more obviously has a life in need of saving, Gretta herself is adrift creatively and personally after her musician boyfriend Dave (Adam Levine, in a respectable acting debut), with and for whom she originally moved to New York City, strays when he receives his first taste of fame. Despite some initial hesitation on her part, Gretta and Dan soon enter into a professional partnership for a scrappy but ambitious album project recorded in the open air of New York City and, on a deeper level, a friendship that comes to not only enrich their respective lives but renew their directions and purposes.

If this sounds an awful lot like Once, you wouldn't be at all far off. In fact, it's not at all a glibly reductive analogy to call this film Carney's more commercialized take on the basic story, what with the known film and music names in this cast and song numbers and story beats that can be read as direct analogues to ones in Once. "Lost Stars" (which would have made a much better and appropriate film re-title than the one it ended up with), a poetically plaintive ballad first sung by Gretta and then later in the film by Dave, poignantly bookends the film much like the previous film's Oscar-winning "Falling Slowly" (I fully expect this tune to also receive an Oscar nod; here's hoping for a live duet performance on the show by Knightley and Levine rather than the expected Levine solo); "Like a Fool," Gretta's off-the-cuff song about her soured romance recalls "Broken Hearted Hoover Fixer Sucker Guy"; and "Tell Me if You Wanna Go Home," like "When Your Mind's Made Up" before it, is a rousing, climactic culmination of the creative chemistry between its protagonists.

But that latter point is why the film, as familiar as its general melody may be, still sings in this new, more slickly produced arrangement. Bonds born out of art, and specifically music, are nothing new in the movies, but Carney conveys the uniquely exhilarating romance of the creative process behind art like no other filmmaker. As in Once, the burgeoning relationship is lent convincing sweep as the focal pair pour their experiences and very selves into something special that could never exist without the synthesis of their souls. That admittedly sounds corny, but such a pretentious statement is just about the only way to convey in print the intangible high that comes with the film's musical numbers. A lot of the credit for this goes to music producer/primary songwriter Gregg Alexander and his various collaborators (among them, Onces Glen Hansard and Carney himself), whose tunes are not only musically memorable but have character-driven, story-advancing lyrics. But just as crucial is Carney's canny casting choices; if some of the supporting players admittedly don't have enough to do (such as Yasiin Bey as Dan's friend and former business partner, and the gifted James Corden as Gretta's busker best friend), he gets it right where it counts the most in Knightley and Ruffalo. Neither turn on their own terms can be describe as dramatically revelatory (though in the case of the former, her sweet wisp of a singing voice is a heretofore unrevealed talent), but neither actor has been more appealing in recent memory, their considerable individual charms only amplified by a screen chemistry as natural and convincing as their characters' creative rapport. Similarly effortless is how, like any true artists, they and Carney infuse their own indelible imprimatur onto a familiar tune and tale, making the genuine emotion behind it all feel freshly powerful.
In Brief
Transformers: Age of Extinction (PG-13)

BUY THE: Poster! | DVD! | Blu-ray Set! | Blu-ray! | Soundtrack! | Video Game! | Optimus Prime Action Figure! | Galvatron Action Figure! | Grimlock Action Figure! | Bumblebee Action Figure! | Lockdown Action Figure! | Save up to 60% on Movie Tickets & Concessions
Now four movies in, everyone not only knows what is expected from but also what is frankly demanded of the Michael Bay-directed Transformers live action screen franchise: human characters largely serving as bystanders to a lot of hyperactively shot and cut giant CGI robot rumblin' 'n rasslin' amid an elongated, three-hour-encroaching run time. Thus it is frankly pointless to knock Age of Extinction (which, at 165 minutes, is the longest installment yet) on the basis of its quintessentially Bay aesthetic of massive mayhem and the equally shameless broad corniness of its humor, for all of that is clearly what the film was meant to be and dutifully delivers. So credit goes to Bay and screenwriter Ehren Kruger for the more unexpected flourishes, most surprising being the rather thoughtful (!) manner in which this fourth chapter manages to reinvigorates the franchise without completely rebooting it, using the events of the third film, Dark of the Moon, as a springboard to reset the scene and cast, even that of the Transformers themselves. That film's climactic destruction of Chicago has resulted in both Decepticon and Autobot alike targeted by the government, and as such even the heroic latter being driven into hiding in the five years since. That all comes to end when a Texas-based inventor/technogeek (Mark Wahlberg) stumbles upon and awakens an incognito Optimus Prime (again voiced by, as in the previous films and the '80s animated series, Peter Cullen), who soon reunites with the remaining few Autobots to prevent the a rogue Transformer named Lockdown, who, with the help of a scheming CIA agent (Kelsey Grammer), plans to detonate a weapon that would doom humanity and Earth as a whole. The familiar 'bot brawling and attendant mass destruction ensues, but the resetting of the canvas does result in a renewed energy. While the material itself is hardly award-worthy, the new flesh-and-blood cast do give it their all, with Wahlberg's unassuming everyman qualities and proven action chops making for a relatable but believable hero amid the inanity, and Stanley Tucci has an infectious ball hamming it up as the tech guru who has unlocked the key to creating his own Transformers--and in doing so unwittingly reincarnates big bad Decepticon leader Megatron as Galvatron. But the main draw is, of course, all the action, and if Bay's sensory overload style remains as assaultive as ever, the audience cannot help but submit to the showmanship of its flamboyant excess. This is best exemplified by the climactic third act entrance of the fan favorite Dinobots, whose silver screen splash is every bit as loud and over-the-top as one simulaneously dreads yet anticipates--and puts Bay's film over the top as junk-food-rush, literally no-brainer blockbuster spectacle.
Yves Saint Laurent (R)

BUY THE: Poster! | DVD! | Blu-ray! | Soundtrack! | Book! | Save up to 60% on Movie Tickets & Concessions
The first of the year's dueling biopics of the legendary French designer won the battle as far as being granted both the man's full name and use of the iconic "YSL" logo in its marketing, which proves to be all too appropriate for director Jalil Lespert's film. As Yves, Pierre Niney certainly looks the part as Lespert and co-scripter Marie-Pierre Huster ("freely" working from Laurence Benaïm's book) cover the major beats of his adult life, from joining the House of (Christian) Dior to then branching off into his own wildly influential brand and going down in haute couture history, along the way indulging in the hedonistic excesses of drugs and promiscuity and being a bit of a demanding diva. But there is no insight here beyond just those beats, with any real influences and influences, whether through his own personal nature, experiences, or the times, remaining a mystery. Yves's relationship with lifelong business partner and love Pierre Bergé (Guillaume Gallienne) is supposed to provide some sort of humanizing emotional arc, but that it also serves as the fuel for a rather cumbersome framing voiceover by Pierre from after the designer's death points up the fundamental problem: this is a look not from within but from a third person observer, and even then one looking through the rose colored glasses of romantic reverence. Consequently, Yves Saint Laurent as portrayed in the film comes off as no deeper than a symbol, much like that familiar brand logo that dominates the key poster art.
Subscribe to The Movie Report
Save up to 60% on Movie Tickets and Concessions | Dealflicks
M O V I E S
In Brief
Subscribe to The Movie Report
Save up to 60% on Movie Tickets and Concessions | Dealflicks
---
The Movie Report Archive/© Michael Dequina
All images and multimedia files are copyright their respective copyright holders and no rights are given or implied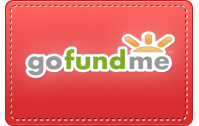 Please keep The Movie Report/
Mr. Brown's Movie Site alive
by generously submitting a PayPal donation.