Archive
March 2014
Volume 2
#760 - 761
March 21, 2014 - March 28, 2014
all movies are graded out of four stars (
)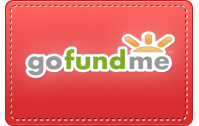 ...to The Movie Report, the free e-mail newsletter companion to TheMovieReport.com site:
(Note: If you are a current subscriber and wish to update your mailing address, e-mail me your new information.)
M O V I E S
The Raid 2: Berandal (R)

BUY THE: Poster! | DVD! | Blu-ray! | Soundtrack! | Save up to 60% on Movie Tickets & Concessions
It would have been easy for writer/director/editor Gareth Evans to rest on his laurels and simply duplicate the style and general format of his 2012 Indonesian action extravaganza The Raid for the film's sequel--in fact, it would have been wholly understandable and maybe even expected, given the original's instant cult classic status. But much like how the first film proved to be far from an average action film, with the ambitious and wildly satisfying The Raid 2: Berandal, Evans further proves that he is far from the typical action film director. Not only is he a filmmaker of tremendous technical talent, but equally impressive intelligence--a virtue overshadowed, quite forgivably if unfairly, by his expert way with action, which he somehow takes to even more electrifying heights of creativity and excitement this time out.

This installment does take a little more time to get to the action goods, not to mention takes extended breathers before the set pieces, which actually points up to that aforementioned intelligence. Evans recognizes that it would have been foolhardy for him to try to match, in the most literal sense, the original. A cinematic landmark of relentless kinetic energy and visceral excitement (and my hands-down favorite film of all of 2012), The Raid is such a literally non-stop thrill ride would be difficult if not impossible to sustain for a second film, and certainly not with the same degree of shock-and-awe satisfaction. So at the risk of turning off the original's existing rabid cult of fans, roughly the first half of The Raid 2, action takes a more secondary position to setting up the new story elements. But unlike most action sequels, this is not just "the next adventure of..." its hero, rookie cop Rama (Iko Uwais), but rather a continuation and organic expansion of plot seeds planted in the previous film, picking up mere hours after that film's conclusion. Beyond even that, Evans is also not one to let the status quo safely settle, for the very first scene not only dramatically changes the game but adds uncommon resonance to both the previous film's conclusion and Rama's ongoing internal journey. Now with an intensely personal motivation to fuel his ongoing mission to weed out corruption within the police force, he accepts a dangerous, extremely deep-cover assignment to infiltrate one of the major local criminal organizations.

And so, no longer confined to the derelict building of the first film, Evans builds out his dark and dangerous world, most immediately apparent from the varied looks of the locations, from dank prisons to glitzy clubs, from lush green rice fields to the blood red walls of upscale restaurants. But beyond the greater freedom to show off a striking sense of production design, the larger canvas allows Evans to reveal a vivid and compelling grasp of narrative and characterization. The basics of Rama's assignment is to warm up to Uco (Arifin Putra), the hothead son of crime boss Bangun (Tio Pakusadewo), while in prison, and then once out use his position within the mob to uncover their law enforcement connects. But almost immediately, the mission turns out to be far more complicated than initial appearances. What Rama tells his wife is only a months-long operation stretches into years before it's really even begun, but the greatest complication comes in Uco, whose ruthless ambition and volatile ways not only causes tension with his father but also threatens to upset an already unsteady peace between the city's crime syndicates.

With this film's meatier story and characterizations, Evans proves to have writing and directing chops that go far beyond being an expert orchestrator of movie mayhem, for The Raid 2 remains just as compelling when no one on screen is kicking ass. The performances are especially effective, with Bruce Campbell lookalike Putra delivering a breakout turn as the destructively selfish Uco; a far less showy but possibly more fascinating character is Bangun, whose levelheaded rule over his empire is lent some palpable pathos by Pakusadewo's work; one feels the world weariness and loss that has led to his realization that the most important weapon in maintaining power is to simply offer respect. Uwais, already a naturally likable and charismatic presence, also ups his acting game here as the darkness and deceit takes an increasing emotional toll on Rama. But the added depth does not come at the expense of added fun, with Evans coming up with two action icons for the ages in a pair of assassins, the names-say-it-all Baseball Bat Man (Very Tri Yulisman) and Hammer Girl (Julie Estelle).

And those two are reflective of the even greater giddy abandon Evans displays in The Raid 2; that Hammer Girl uses both ends of her hammer equally when going about her bloody business shows how Evans consistently goes that extra mile. As with the first film, there's not only a nice balance between flashy shoot-'em-up and down-and-dirty martial arts action, and once again the type of action organically fits the context of the given scene. But with a world's worth of locations now at his disposal this time around, Evans lets his imagination run wild, and how. Yes, there is now literal room to stage bigger and more elaborate sequences such as a car chase, but it's not the size and scale that makes Evans one-up his Hollywood ilk but his creativity; after all, a car chase is a car chase, but for it also to be a shootout and a martial arts fight at the same time? The now-series' bread and butter of the pencak silat fight scenes are also more impressive than ever, and as before Evans shoot and edits the scenes in a way that's kinetic and visually clever without being incoherent, always capturing the moves and hence the athletic abilities of Uwais and the other performers with utmost clarity--thus making them that much more awe-inspiring and astounding.

It's no hyperbole to apply those two words to both the whole of The Raid 2 and the gifts of Evans, who proves that he is operating at the top echelon of not merely action filmmakers, but filmmakers, period, advancing his preferred genre to a well-rounded pinnacle as generous with engrossing character and story (and, it must be said, run time--it's 148 minutes long, but without a second wasted) as it is with adrenalized excitement and exhilaration. Evans has gone on record to say a third installment is on the way, but as much as I anticipate that film, I am even more excited about what other boundaries he can most assuredly obliterate in unrelated, and perhaps even non-action, movies.
In Brief
Sabotage (R)

BUY THE: Poster! | DVD! | Blu-ray! | Save up to 60% on Movie Tickets & Concessions
In his prime, unlike a lot of his action star brethren, Arnold Schwarzenegger always made a bit of an effort to work with filmmakers of caliber, from John McTiernan to Paul Verhoeven to, of course, James Cameron. Since making his full-time return to Hollywood, he seems to have continued that tack for his solo vehicles, first working with Kim Jee-Woon for his comeback vehicle The Last Stand and now David Ayer. Being a writer first and director second, Ayer has crafted a yarn that is less a traditional action film than a more involved mystery/thriller that happens to contain action as members of a disgraced DEA team led by Schwarzenegger are picked off one by one not long after they're reinstated to duty. As is the Ayer norm, there is a lot of brutal violence, muddied morality, but even more proudly profane macho posturing along the way (even by the female characters)--and it's the latter that too often initially gets in the way. Ayer ramps up the four-letter-word-laden trash talking to a degree of obnoxious self-parody, with what should merely be comic enhancement just becoming tiresome and irksome distraction that keeps the main mystery hook from gaining traction and building tension, especially when some (notably, Mereille Enos as the lone female in Schwarzenegger's team) try way too hard in their tough guy line delivery. Around the halfway mark, having beaten to death the point that all characters, whether the morally questionable DEA agents or the nominally more noble law enforcement, are all full of blustery braggadocio, Ayer wisely reduces the wisecracks from main course to occasional seasoning, and the plot finally starts to build some suspense. Schwarzenegger, appropriately looking even more weathered than he did in The Last Stand and last fall's Sylvester Stallone prison buddy flick Escape Plan, still can crack wise with expert timing, and while some in the ensemble make the most of rough, change-of-pace roles (Olivia Williams is especially good as the cop investigating the murders, and Sam Worthington is virtually unrecognizable as one of Schwarzenegger's team), other talent, such as The Best Man series co-stars Terrence Howard (as another team member) and Harold Perrineau (as Williams's partner), go underused. Ultimately the film becomes reasonably entertaining, but it takes near-self-sabotage to get there.
Subscribe to The Movie Report
Save up to 60% on Movie Tickets and Concessions | Dealflicks
M O V I E S
Divergent (PG-13)

BUY THE: Poster! | DVD! | Blu-ray! | Soundtrack! | Score CD! | Movie Book (1)! | Movie Book (2)! | Novel Set! | Novel! | Audiobook! | Save up to 60% on Movie Tickets & Concessions
At first glance, the title of Divergent would seem rather ironic. After all, another screen adaptation of a best-selling, young adult-targeted, female-driven dystopian sci-fi action-adventure novel trilogy? Add in the modus operandi of casting a up-and-coming critical darling from the indie film world (here, Shailene Woodley) in the lead and surrounding her with respected veteran actors (here, Kate Winslet, Ashley Judd, among others) in the supporting roles, and the filmmakers appear to be too hungrily aping other games. But director Neil Burger quickly establishes a most distinctive vibe for this cinematic take on Veronica Roth's novel by making things at once simpler and more difficult. Despite being set in the revitalized remains of a post-apocalyptic Chicago, all the flashy digital bells and whistles one would equate with such a scenario are kept at a startling minimum--but such a back-to-basics approach thus forces one to pay attention to the actual substance of the story and characters.

Luckily for Burger, however derivative it may be of other works in the genre both past and present, Roth, by way of screenwriters Evan Daugherty and Vanessa Taylor, builds a dense and fascinating world and mythology. The five-faction system adopted to maintain the now-longtime post-war peace forces young people of a certain age to choose a faction with which they will live with and for the rest of their lives. Born into the selfless and more than a little suffocating existence of the ruling faction of Abnegation, one Beatrice Prior (Woodley) rechristens herself as Tris, one of the bold and adventuresome Dauntless faction. But tests reveal that her true nature cannot be classified in one of the defined factions, but rather the most feared--and hunted--minority of "Divergent," where one exhibits equal aptitude for multiple faction characteristics. With shady schemes brewing to pit the factions (the other three being the brainy Erudite; peaceful and amiable Amity; the honest Candor) and at war and overthrow the government, Divergents are in even more danger than usual--but they also may be the one thing able to thwart the conspiracies and maintain the peace.

That's a lot of plot, but Burger, Daugherty, and Taylor not only make the mythology quite understandable but emotionally accessible--the latter largely owing to that grounded, aggressively real world approach Burger adopts. With all the fanciful intrigue playing out in recognizably non-green-screen settings, it's all the more easy to immerse and, crucially, invest in the proceedings, with the actors then taking it over the top. Woodley is an instantly likable and rootable heroine, making Tris's journey to find her strength and identity as a unique individual a relatable and affecting one. If her romance with Dauntless senior Four (Theo James) is a bit of a young adult genre-mandated contrivance, the unforced rapport between Woodley and James as both lovers and equally matched contemporaries goes a long way. The supporting cast, from the young such as Zoe Kravitz and Woodley's The Spectacular Now co-star Miles Teller (as Tris's best friend and primary tormentor in Dauntless, respectively) to the older such as Judd (as Tris's mother) and Winslet (as the icy leader of the Erudite), all give as good as they get; they all make good use of their individual moments to shine while never losing sight of their greater function to support and not overshadow the bigger picture.

Like many of its zeitgeist genre ilk, Divergent is quite blatantly but one chapter of a longer series. But if it lacks conclusive, stand-alone resolution, it does instill an interest and eagerness to see where the story goes from here.
Subscribe to The Movie Report
Save up to 60% on Movie Tickets and Concessions | Dealflicks
---
The Movie Report Archive/© Michael Dequina
All images and multimedia files are copyright their respective copyright holders and no rights are given or implied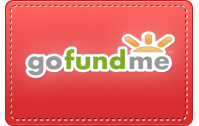 Please keep The Movie Report/
Mr. Brown's Movie Site alive
by generously submitting a PayPal donation.