Archive
March 2014
Volume 1
#758 - 759
March 7, 2014 - March 14, 2014
all movies are graded out of four stars (
)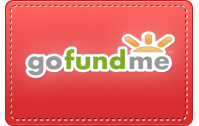 ...to The Movie Report, the free e-mail newsletter companion to TheMovieReport.com site:
(Note: If you are a current subscriber and wish to update your mailing address, e-mail me your new information.)
M O V I E S
In Brief
Gulaab Gang (Pink Gang)

BUY THE: Poster! | DVD! | Blu-ray! | Soundtrack! | Save up to 60% on Movie Tickets & Concessions
While her pivotal supporting role in January's Dedh Ishqiya marked her first substantial screen role after an absence of seven years, Soumik Sen's film marks the true starring return for evergreen Bollywood screen goddess Madhuri Dixit. But as emphatically declared by the film's striking key art campaign featuring a sari-clad Dixit brandishing weapons in both her hands and wearing a downright bloodthirsty face, this is a radical departure from anything she's ever done in her 30-year career--or, for that matter, anything her equally iconic co-star Juhi Chawla has ever done. But a key to the two actresses' longevity has always been the strength they've naturally conveyed on screen, so it's hardly a stretch, and a natural step even, to cast them in roles of more overt physical strength. No doubt Dixit's famous dancing ability (which Sen makes generous use of in a couple of lavish production numbers) helped her pick up the brutal fight moves and choreography she has as the leader of the titular gang, a group of tough pink-sari-wearing female villagers always ready and willing to fight for justice by any means necessary. As a power-mad politician whose scheming soon puts her at odds with Dixit, Chawla doesn't get quite as literally down and dirty, but she clearly has a ball playing the type of shamelessly cackling baddie usually played by a male actor with a moustache to twirl.

If Sen makes any sort of clear cut statement with the film, it's in its tacit rebuke against not only sexism in the Indian film industry, but more defiantly against the more blatant female ageism. (After all, Dixit and Chawla, though still undeniably popular, aren't exactly on the short list to currently co-star with the male leads with whom they rose to superstardom with in the '90s; they're too busy romancing starlets two decades their junior.) The problem is, though, that's far from the statement Sen obviously intends to make, which is taking a stand for the intellectual power and potential of women. In fact, the Dixit character's childhood inciting incident stems from wanting to pursue a higher education, and Sen closes the film with text and photos of real life stories of females young and old valiantly fighting for their right to learn and stand on their own, literally and figuratively. But any celebration of women's brains gets lost in the glorification of their brawn; it's hard to not be distracted from the earnest message by the spectacle of Dixit making quick work of villainous thugs with high-flying kicks and slashes of sickles, or Chawla psychologically humiliating her subordinates and firing guns at people.
Tyler Perry's The Single Moms Club (PG-13)

BUY THE: Poster! | DVD! | Blu-ray! | Save up to 60% on Movie Tickets & Concessions
Seven years after giving single fathers a cinematic salute with Daddy's Little Girls, Tyler Perry gives single mothers their due. After finding their common everyday stresses and struggles far outweigh their surface differences, a quintet of single mothers form a support group after a school incident involving their respective children forces them to work together on a project. So far, so good, for Perry's casting of the core five is spot-on. Nia Long is her ever-grounded, ever-empathetic self; Cocoa Brown lends her trademark comic verve as well as some believable, world-weary vulnerability; Wendi McLendon-Covey amusingly plays the Type A career woman to the hilt; Amy Smart hits the right emotional notes of an overwhelmed recent divorcée; and Zulay Henao makes the most of the opportunity to more extensively show her softer and more serious sides.

The natural and lively rapport that generates from the mix of these contrasting personalities holds both comedic and dramatic promise, but it ends up staying just that--promise, for the title not only succinctly sums up the basic premise, but the totality of Perry's development of it. Once the ladies, realizing just how much they do have in common, vow to help and support each other however they can, the whole message that single mothers, regardless of differences in background, are not alone and have a supportive sisterhood to turn to is simply parroted ad nauseum, and often quite literally in some way-too-on-the-nose dialogue. There is some variation in the women's individual threads, which do have some charms to be savored, most notably the crackling chemistry between Brown and an ever-comically-fearless Terry Crews as the relentless suitor she constantly rebuffs; and one sharply written exchange between Smart and her new handyman neighbor (Ryan Eggold) that is double entendre gold. But the bright spots remain few when the the five actresses' game efforts ultimately at the service of simplistic and predictable plotlines, not helped in Long's case by the absence of chemistry with her designated love interest (not so convincingly filling the Perry-trademark idealized man role here is none other than... Perry himself), and, in the case of all five, by the obvious inexperience of the young actors playing their children. Most disappointing of all, though, is that Perry definitely has a workable idea and a number of ingredients in place for a fun but grounded and mature female driven-ensemble dramedy that inspires as well as entertains. But he doesn't take the necessary time and to fully develop the stories in a sensible nor satisfying way; much like in his last film, A Madea Christmas, the disparate plot lines lumber and meander until, with little to no build-up, tidily tying up in a most abrupt and unconvincing fashion in literally the final couple of minutes. The famously prolific (and, given his multitude of multimedia interests, perhaps overextended) Perry has stated that will be his final feature film as a writer and director for the immediately foreseeable future, and any sort of breather from his heretofore breakneck pace is probably the much-needed remedy to renew his big screen creative wind.
Veronica Mars (PG-13)

BUY THE: Poster! | DVD! | Blu-ray! | VOD! | Soundtrack! | Score CD! | Save up to 60% on Movie Tickets & Concessions
Rob Thomas's famously Kickstart-ed feature film revival of Veronica Mars does indeed go a long way toward explaining the appeal of the beloved but perennially ratings-starved UPN/CW mystery drama, but more than that, goes an even longer way to showing the appeal of its star, Kristen Bell. Stepping back into the shoes of the now-no-longer-teen sleuth of the title, Bell shows why she enjoyed such media It Girl status during the series' 2004-2007 run, blending equal parts spunk, snark, sexiness, and smarts in a uniquely beguiling way that has mostly eluded her in her live action big screen roles since. Such an appealing heroine makes it easy for anyone, existing Mars fan or not, to be entertained by this yarn that has the adult Veronica, on the verge of joining a prestigious New York law firm, drawn back to her far-from-missed hometown of Neptune, California when her ex-flame Logan (Jason Dohring) is accused of murdering his pop star girlfriend, a former high school classmate of theirs--and, as (mis)fortune would have it, would occur at the same time as their 10-year high school reunion.

While it certainly helps to be familiar with the series (especially in terms of giving adequately anguished context for the Veronica-Logan relationship, which is touched on but can never be thoroughly explained in detail due to time constraints), Thomas makes the relationships and histories between the characters easy for anyone to pick up quickly, and understanding all the various callbacks to events on and little details from the television is not necessary to get caught up in the twists and turns of Veronica's latest adventure. But deserving just as much credit for the film's accessibility as Thomas is the cast, who pick up their long-dormant roles and chemistry without missing a beat. That the film as a whole looks and feels like the series never left the airwaves is also a blessing, but also a bit of a curse, likely owing to its crowd-funded origins. The visuals are distinctly of a high grade TV series aesthetic, and while it will certainly make for a seamless viewing experience following a binge watch of the series, there is none of the added gloss that gave previous small-to-big screen transplants from Twin Peaks to The X-Files to Firefly to Sex and the City appropriately large scale luster that made them at least look like an upgraded motion picture event. But that's just as well, for Thomas focuses his stylistic flourishes where it ultimately counts most, on the page and with the actors. Veronica Mars may never be a cult-to-mainstream breakout à la The X-Files, but this entertaining picture will certainly grow that cult and, hopefully, lead to future cases with Veronica, whether on the big or small or computer/tablet screen.
Subscribe to The Movie Report
Save up to 60% on Movie Tickets and Concessions | Dealflicks
M O V I E S
In Brief
Shaadi Ke Side/Effects (The Side/Effects of Marriage)

BUY THE: Poster! | DVD! | Blu-ray! | Soundtrack! | Save up to 60% on Movie Tickets & Concessions
It's always a pleasure to see two gifted actors team up on screen for the first time, and an even greater one to see it on a change-of-pace project for both. And so it goes with Shaadi Ke Side/Effects, which has Farhan Akhtar following his justly multi-award-winning dramatic turn in last year's hit biopic Bhaag Milkha Bhaag and Vidya Balan, best known for weightier works such as the Kahaani and The Dirty Picture, pairing for a romantic comedy. Befitting their more risk taking reputations, the opening sequence suggests something, if not exactly edgier than the rom-com norm, then at least something a little more creative, with writer/director Saket Chaudhary lending some unusual visual flourishes to an already energized opening production number that personifies the playful relationship between marrieds Sid (Akhtar) and Trisha (Balan). Their carefree bliss, however, is threatened once Trisha becomes pregnant, but the affably quirky sense of humor remains, thanks largely to a game Akhtar. But much like how the recast leads in this sequel to Chaudhary's 2006 rom com Pyaar Ke Side/Effects (The Side/Effects of Love) scarcely resemble Sid and Trisha's original portrayers (Rahul Bose and Mallika Sherawat), the post-intermission half feels far removed from the lightly likable first. With the encouragement of another married friend, an overwhelmed Sid takes on a secret second life as a bachelor, and while Akhtar has good chemistry with Vir Das, who plays Sid's new BFF, it also trashes the more appealing--and more important--chemistry Akhtar shares with Balan. The tone and especially character shifts are jarring, with what initially begins as an appealing and rootable pair of characters, both individually and together, devolves into two rather selfish people who perhaps deserve each other for the wrong reasons. It's a shame, but even more so a waste, and hopefully Akhtar and Balan will get an opportunity to work together on a project more deserving of their talents.
Subscribe to The Movie Report
Save up to 60% on Movie Tickets and Concessions | Dealflicks
---
The Movie Report Archive/© Michael Dequina
All images and multimedia files are copyright their respective copyright holders and no rights are given or implied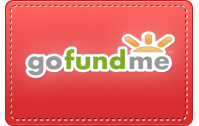 Please keep The Movie Report/
Mr. Brown's Movie Site alive
by generously submitting a PayPal donation.