Archive
February 2014
Volume 2
#756 - 757
February 21, 2014 - February 28, 2014
all movies are graded out of four stars (
)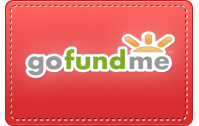 ...to The Movie Report, the free e-mail newsletter companion to TheMovieReport.com site:
(Note: If you are a current subscriber and wish to update your mailing address, e-mail me your new information.)
M O V I E S
In Brief
Subscribe to The Movie Report
Save up to 60% on Movie Tickets and Concessions | Dealflicks
M O V I E S
In Brief
Gunday (Outlaws)

BUY THE: Poster! | DVD! | Blu-ray! | Soundtrack! | Save up to 60% on Movie Tickets & Concessions
With Ranveer Singh and Arjun Kapoor vying for the affections of Priyanka Chopra, Gunday sounds like another glitzy, star cast Bollywood romance under the aegis of swoony love story specialists Yash Raj Films. But while that triangle does figure into the plot, the English translation of the title, Outlaws, gives one a clearer idea of not only what the film is really about, but most of all what is the key relationship: that between the outlaws of the title played by Singh and Kapoor, orphans who grew up and, against all odds, not only survived but built a livelihood together--on the wrong side of the law, of course. By young adulthood, they not only rule businesses both legal and illegal, but also the hearts of the common townsfolk they never hesitate to support. But with the entrance of a new law enforcement head (Irrfan Khan) determined to bring them down and the bewitching charms of comely cabaret dancer (Chopra), the business and the brotherhood built over nearly their entire lives is threatened. Writer/director Ali Abbas Zafar only other previous film was the frothy and fun 2011 rom-com Mere Brother Ki Dulhan (My Brother's Bride), but, ironically, for a good portion of the run time, the romantic angle feels forced, and Chopra's considerable talents (aside from, that is, her dancing) largely squandered even if she does display chemistry with both leading men. But Zafar succeeds where it counts most, in building a believable and honest relationship between the bromantic partners, made all the more involving and affecting by Singh and Kapoor's natural rapport. The casting is spot-on across the board, with Khan as usual lending his easy gravitas, and contrary to initial appearances, Chopra's part comes to take on unexpected dimensions--as does Zafar's script, for seemingly disparate elements go on to organically weave together into a coherent whole as a buddy/action/crime dramedy, with Sohail Sen's melodious song score serving up some exuberant production numbers as infectious icing on the proverbial cake.
Subscribe to The Movie Report
Save up to 60% on Movie Tickets and Concessions | Dealflicks
---
The Movie Report Archive/© Michael Dequina
All images and multimedia files are copyright their respective copyright holders and no rights are given or implied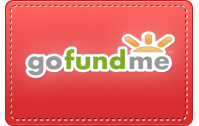 Please keep The Movie Report/
Mr. Brown's Movie Site alive
by generously submitting a PayPal donation.