Archive
November 2013
Volume 1
#741 - 743
November 1, 2013 - November 15, 2013
all movies are graded out of four stars (
)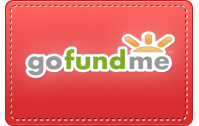 ...to The Movie Report, the free e-mail newsletter companion to TheMovieReport.com site:
(Note: If you are a current subscriber and wish to update your mailing address, e-mail me your new information.)
M O V I E S
The Best Man Holiday (R)

BUY THE: Poster! | DVD! | Blu-ray! | Soundtrack! | Save up to 60% on Movie Tickets & Concessions
Many-years-later sequels to films whose esteem and (above all) audience affection have only grown in the intervening years are always a gamble, and, in the case of The Best Man, one I had always thought to be an especially dicey one. As I noted in my review of writer-director Malcolm D. Lee's original back on October 24, 1999, that film ended on such an exuberantly, uncommonly infectious note of unfettered joy--a full company electric slide to Cameo's "Candy"--that I felt that memorable ensemble of characters should just live on forever in that moment, the various dramas, petty and otherwise, of the preceding two hours put finally put at rest in an indelibly cinematic affirmation and celebration of friendship and family. (Not to mention the sequence was capped by an equally crowd-pleasing joke tag.)

The long-gestating sequel, The Best Man Holiday, however, puts any doubts to rest in short order, with an opening title sequence that not only brings us back to that dance but efficiently gives both a refresher on the characters and relationships as left back in 1999 and an update on their current statuses--which actually aren't too dramatically far from where the audience last saw them. This is the first example of the thought and care Lee has put into his script; while indeed a whole lot of living happens in 14 years, it's more true to life to see that people have, by and large, organically progressed along the tracks they were committed and driven to follow from those first steps in post-collegiate adulthood. And so it largely goes with Lee's characters. Lance (Morris Chestnut) has indeed gone on to enjoy a long and successful career in the NFL, but more successful is the life and family he's built with Mia (Monica Calhoun, whose luminous presence we don't see nearly often enough on the big screen). After popping the question in the first film's wedding reception, the original film's best man to Lance, Harper (Taye Diggs) is expecting his first child with now-wife Robyn (Sanaa Lathan), as his livelihoods as a writer and professor have hit hard times. Harper's once-potential partner Jordan (Nia Long) is still working hard in TV, now as a network bigwig, and has an equally professional new beau (Eddie Cibrian) to match. Julian (Harold Perrineau) still works with kids, running a charter school with wife Candace (Regina Hall), formerly known as "Candy," the exotic dancer he first met at Lance's bachelor party. Julian's ex, Shelby (Melissa De Sousa), has had the most dramatic life change, morphing from a tightly-clenched shrew to a shamelessly flamboyant Real Housewives reality star and divorced mom, but her prickly, pot-stirring attitude remains the same. Similarly, so does the slick, smooth-talking demeanor of ever-non-committal ladies' man Quentin (Terrence Howard), whose jet-setting career has enabled him to carry out his ongoing pursuit of life's pleasures around the world.

While there are some parallels to the first film in that this group of (mostly) old college friends is brought together for a celebration thrown by Lance and Mia (as the title states, a Christmas weekend get-together, at their posh mansion), and a book project by Harper once again figuring into some drama, Lee has wisely, admirably made a film that works as a continuation but has its own stand-alone identity. Unlike the Harper's thinly-veiled tell-all roman à clef Unfinished Business serving as a bit of a contrived, plot-driven device to frame some true-to-life character types and dynamics, here Harper's latest idea is more organic to his character and his relationships, especially that with Lance, whose rift stemming from the events of the original film has been vaguely smoothed over but far from completely healed. The thread of Harper's book, a potential biography of Lance, also doesn't dominate the proceedings, with more or less equal weight given to others, which also have their firm basis in the established characterizations. Shelby may have the most radically different life, but that shift, it becomes clear, is more than a little borne from lingering feelings for Julian, whose surprising discovery about Candace brings again to the fore her shadier past. Jordan, whose career has always taken precedence over love, would understandably try to make something work with a man of a similar mind. Quentin, still very much in his jovially mischeivous ways, appears the most unchanged, but his always strong sense of family devotion has only grown over time. And Mia's reliably sweet, welcoming, comforting presence and fulfilling family life with Lance masks an ongoing crisis of faith, particularly in her lingering doubts about his forgiveness over her long-ago but not-so-forgotten transgressions.

But lest the above sound too down and dour, while the nine have felt the full weight of a decade-plus of adult life, especially in these harsh and uncertain times (and kudos to Lee for addressing certain issues, such as the financial crisis, in a way that is neither forced nor overpowering, but simply relevant to the characters' lives), they also still know how to have a good time. With the passage of those 14 years, Lee has further honed his skill at juggling humor and heart, here blended to an even more smooth and seamless consistency. The long scenes of dialogue between the various groupings of friends still have their snap and wit, and owing to the 14 years of real life history between the actors, the conversations do truly feel like those between reunited friends in both their comfort and (mostly) playful push-and-pull. It wouldn't feel like a Best Man film without some dancing, and the big set piece occurs midway, with the guys getting their groove on in a performance to New Edition's classic "Can You Stand the Rain?" But, again owing to Lee's effortless juggling act, the scene works as a fun and funny set piece but a further reinforcement and development of the characters and relationships.

And going back to the "heart" side of the equation, that is why the original film has stood the test of time and why this follow-up will have just as much resonance. However outrageous the situations may sometimes get, they ring true, thanks to Lee's writing and the gifted ensemble they have playing them. Some may take issue with how sentimental the proceedings often fall into, but so goes the natural maturation of people and this film series: with the years and life experience come not only harsher realities but clearer eyes and emotional awareness to reflect and assess as one proceeds forward. Lee does leave everything wide open for a third go-round, but if this proves to be the last visit with these nine, he and the cast have made a graceful, full-circle bookend to what will now be a lasting pair of films.
In Brief
12-12-12 (R)

BUY THE: Poster! | DVD! | Blu-ray! | Soundtrack! | Save up to 60% on Movie Tickets & Concessions
It would be tempting, maybe even justified, to dismiss 12-12-12, a documentary centering around the star-studded concert held on the titular day to benefit victims of Hurricane Sandy's massive devastation to New York and New Jersey, off hand as being one of two (or both) things: one, being rather redundant, considering the program was broadcast live on a number of television networks, in select cinemas, and streamed on the Internet; two, being rather indulgent, considering Harvey Weinstein, whose surname-sake company is releasing the film, was one of the key organizers of the event. The film's opening doesn't do much to ease the first concern, showing a Bruce Springsteen performance that doesn't look all that much shot nor cut differently than a TV broadcast; minutes later, the second concern isn't eased much either, where there's a glimpse of the movie mogul working his management magic with various other exec types to bring the event together. But initial impressions can deceive, as directors Amir Bar-Lev and Charlie Lightening end up offering a much bigger and not typically seen picture in films such as these. Between performance footage, both in rehearsal and during the actual show, of the likes of Springsteen, The Rolling Stones, The Who, Paul McCartney, Kanye West, and too-briefly seen Bon Jovi and Alicia Keys, there is the expected candid backstage goof-off antics and whatnot (mostly courtesy of an amusing Sir Paul). But the one truism often said about events such as these--that they are gargantuan undertakings with a multitude of moving parts that can easily be thrown off completely if things didn't interlock just so--is rather vividly shown and not told. This is not just in terms of the spontaneous crises that arise, such as bandwidth capacity snafus with the donation website, but in the film's coverage of an angle all too rarely acknowledged: the television direction side, offering a glimpse into the minutiae the tense technical tightrope that is navigated from the control room. But perhaps the most admirable move made by Bar-Lev and Lightening is, for all the music and immediately surrounding sideshow, they never lose sight of why this whole event was staged in the first place: the disaster, or more precisely, those affected by it. There is generous stock news footage to provide framing context, be more interesting and revealing is a recurring glimpse of a once-flooded bar where its patrons watch the concert on the television screens. While they certainly look grateful for the gesture and adequately entertained, that the patronage is still decidedly sparse and they do not appear nearly as excited as those in Madison Square Garden is the most eloquent and pointed commentary ever (un)spoken about not necessarily this particular event, but all star-studded fundraising events such as these in general.
Subscribe to The Movie Report
Save up to 60% on Movie Tickets and Concessions | Dealflicks
M O V I E S
In Brief
The Book Thief (PG-13)

BUY THE: Poster! | DVD! | Blu-ray! | Soundtrack! | Novel! | Audiobook! | Save up to 60% on Movie Tickets & Concessions
Director Brian Percival's film based on Marcus Zusak's beloved best seller has at its core a conceit that seems awfully precious, especially given its setting of Nazi Germany: it's narrated by none other than Death himself (voiced by Roger Allam), who takes an admittedly inexplicable interest in the life of young Liesel (Sophie Nélisse). Although in her early teens, barely after the studio logo appears, she's already endured a more than most in a lifetime's worth: losing her brother on the ride with her on-the-run mother before she leaves her with new foster parents (Geoffrey Rush and Emily Watson, the latter of whom showing that we don't nearly see enough of her these days). With WWII about to erupt, needless to say, even more trying drama is in store for Liesel, both large scale, as the family comes to shelter a young Jewish friend in their basement, as well as smaller, as her voracious interest in reading becomes especially difficult in an era of rampant book burning. With a Death-as-narrator device at its disposal on top of all the weighty historical context, it wouldn't take much for the film to be nudged over the top in terms of melodrama, but director Brian Percival makes it all work with a more understated, matter-of-fact approach, bolstered by equally naturalistic work by all of the actors as well as a lush score by, in a rare non-Spielberg gig, John Williams. It is the wisdom of restraint that makes the film as touching and haunting as it ends up being.
How I Live Now (R)

BUY THE: Poster! | DVD! | Blu-ray! | VOD! | Novel! | Audiobook! | Save up to 60% on Movie Tickets & Concessions
Although she is an incredibly gifted actress, and most especially for someone still only in her teens, the idea of Saoirse Ronan in another screen adaptation of a romantic/dystopian youth novel isn't terribly enticing, especially after she (and everyone else involved) fought a losing battle in a lackluster film of Twilight scribe Stephenie Meyer's The Host this past spring. The film of Meg Rosoff's novel How I Live Now doesn't begin with much promise, with Ronan playing Daisy, a spoiled and bitter American teen sent to spend the summer with relatives in the English countryside as the threat of World War III looms in the background. One can predict how this goes, and for a while things play as accordingly to not-so-scintillating plan: Daisy eventually warms to the simpler life, thanks to bonding with her cousins, most especially the eldest (George MacKay), with whom she falls in love. When the threat of war becomes very real, one braces for the Pearl Harbor worst, with such a large-scale ordeal being trivialized to prop up a love story of considerably lower stakes. But the edgy commitment that Ronan brings to playing Daisy's initially unsympathetic demeanor early in the film is matched by that of director Kevin Macdonald once the proverbial shit hits the fan. When war strikes and Daisy and her newly cemented family are torn apart, her journey to find her way back home both literally and figuratively is truly harrowing and often horrific, and made all the especially heartbreaking by Ronan, whose spectacular star turn makes the pro forma young adult love story plotting intimately, painfully real. Her deeply committed emotional authenticity and Macdonald's equivalent adherence to the gritty, messy, ugly truth of a world at war and its effect on regular people make for a sit that is not always easy but is always riveting--and a film that deserves a bigger push than it's getting.
Subscribe to The Movie Report
Save up to 60% on Movie Tickets and Concessions | Dealflicks
M O V I E S
In Brief
Dallas Buyers Club (R)

BUY THE: Poster! | DVD! | Blu-ray! | Soundtrack! | Save up to 60% on Movie Tickets & Concessions
The extent of the rather dramatic turnaround of Matthew McConaughey's career in just these past two years is clearly brought into relief by Dallas Buyers Club--and I'm not (just) speaking about his startling physical transformation to play the oh-so-awards-baity role of real-life AIDS victim and activist Ron Woodroof. It's the fact that co-starring as his primary doctor is Jennifer Garner, who was his leading lady in on one of McConaughey's more phoned-in cash-in shirtless himbo rom-com projects, Ghosts of Girlfriends Past. Who knew back then that a short few years later this pair would reunite on a project as weighty and affecting as Jean-Marc Vallée's biopic? Woodroof is a homophobic, hedonistic rodeo cowboy whose existence is thrown for a loop when, in 1985, he's not only diagnosed with the AIDS virus but given only a month to live. His initial disbelief soon turns into a most defiant fight, against the disease and the medical establishment alike, in his pursuit and eventual distribution of alternative remedies. McConaughey and Garner's chemistry was one of the better aspects of their previous collaboration, and their familiarity with each other lends appropriate depth to their characters' ever-evolving dynamic. However, the key relationship in the film is the friendship between Woodroof and fellow AIDS patient Rayon, played in a career-rejuvenating turn by Jared Leto. On their initial meeting, Rayon appears to be one of those one-note sassy drag queen movie jokes, but the audience discovers along with Woodroof what a deeply complex human being lies underneath the wigs and wisecracks, thanks to Leto's sensitive and affecting work. But that performance and the film simply doesn't function without the anchor that is McConaughey, who is truly tremendous here. How he tackles a character type that fits within his established star persona wheelhouse as a starting point to then stretch admirably and effortlessly to reveal heretofore unseen dimensions and shadings recalls how fellow well-liked popcorn movie stars Julia Roberts and Sandra Bullock pulled off a similar feat in, respectively, Erin Brockovich and The Blind Side--and should Focus Features play their campaign just right, McConaughey's terrific, career-crowning achievement could reap similar rewards.
Diana (PG-13)

BUY THE: Poster! | DVD! | Blu-ray! | Book! | Audiobook! | Save up to 60% on Movie Tickets & Concessions
For his portrait of Diana, the late Princess of Wales, director Oliver Hirschbiegel has a far more specific time focus than most biopics, eschewing the common birth-to-death trope and instead zeroing in on the final two years of her life. But even the less expansive scope comes with a lifetime's worth of compelling potential angles, especially with as fearless and flat-out brilliant an actress as Naomi Watts in the lead: from a by-the-book angle, the familial fallout from breaking free once and for all from her rocky marriage to Prince Charles; from a more inspirational angle, the story of a woman long defined by her marriage (or, later, marriage troubles) finally getting the chance to find and express herself as an individual; or, from the most provocative angle, a look at the confining and ultimately fatal prison of worldwide media ultracelebrity--that which she was more than complicit in building. But no--Hirschbiegel and writer Stephen Jeffreys instead use as their primarily through-line Diana's obscure romance with Pakistani surgeon Hasnat Khan (Naveen Andrews), which, certainly as portrayed here, is the least interesting angle to possibly take. The main reason why this affair was and still is fairly unknown is that Khan is notoriously private and has to this day never really spoken publicly about their relationship, and as such the film (inspired by Kate Snell's book Diana: Her Last Love, which one can safely surmise is one of those scandalously gossipy cash-in tomes) plays in generalized, nail-on-the-head, and incredibly repetitive strokes that seem directly based on those "told a friend" quotes one finds in tabloids. And so we get a lot of badly written lines reiterating how Diana is "the most famous woman in the world" and how impossible a lasting relationship with her would be, especially someone as "very private" as Hasnat, and given how little is known about the real Hasnat, Andrews is stuck with a sketchy and thankless role that makes it just as impossible to really care. As such, this affair hardly plays as being more than the pre-Dodi Fayed footnote it still is today, much less deserving of this "grand epic romance" treatment given by the filmmakers. But even more disappointing than thechosen emphasis the film takes is how it does flirt with those other mentioned angles, most tantalizingly Diana's rather cunning sense of media manipulation for motives both noble and selfish--and in more multi-dimensional notes such as those Watts, who does acquit herself well overall (the head tilts, general mannerisms, and speech rhythms of the Diana public persona are eerily spot-on), comes most to life. It's too bad the film as a whole is rather stillborn.
Ender's Game (PG-13)

BUY THE: Poster! | DVD! | Blu-ray! | Soundtrack! | Movie Book! | Novel Set! | Novel! | Audiobook! | Save up to 60% on Movie Tickets & Concessions
Unlike a lot of young adult fantasy novels recently brought to the screens, Ender's Game is not based on a new, possibly flash-in-the-pan phenomenon, but a novel (and eventual series) that has continued to resonate with readers since its first publication in the mid-1980s. A lot of its staying power--and, I imagine, a major reason why only now a film version has come to fruition--has to do with an ending that is as thought-provoking as it is unconventional, the latter especially so for young adult fiction. Having not read the book, it is my understanding that director/screenwriter Gavin Hood has more or less left author Orson Scott Card's conclusion untouched, and indeed it does pack a shock-and-awe punch that elevates and validates all that builds up before it--almost. Until that point, for most of its run time, the film plays like a pro forma military basic training movie, but with a youth-appeal sci-fi twist: in a future where the earth has just successfully ended a war with an invading alien race, humanity has turned to grooming their brightest, youngest minds as a preventative line of defense. Among the most promising, yet most potentially dangerous, prospects is one Ender Wiggin (Asa Butterfield), whose strategic and intellectual brilliance is also matched by his equally cold capacity for violence--which troubles one of the superior officers (Viola Davis) but only further excites the colonel (Harrison Ford) in charge. It's a characterization and scenario brimming with volatility and tension, but as a likely concession for the commercial need to make a film more PG-13 young adult safe, the darker elements are downplayed for most of the film in favor of a lot of smaller stakes, kid-friendly action, whether video game-like combat simulations or physical team training exercises in a zero gravity environment. All of this plays just this side of watchable, and that's mostly due to the natural talent and and presence of young folk like Butterfield and Hailee Steinfeld (as a fellow cadet) holding their own against vets like Ford, Davis, and Ben Kingsley (as a legendary war hero) than the material Hood gives them--that is, aside from that climax and conclusion, which the actors, young and old, appropriately sink their teeth into with a fierce hunger. But by this intriguing point where the film finally feels like it's heading someplace epic in both scope and ambition, there are literally only minutes left, and the story and characters' promise only minimally spent.
Subscribe to The Movie Report
Save up to 60% on Movie Tickets and Concessions | Dealflicks
---
The Movie Report Archive/© Michael Dequina
All images and multimedia files are copyright their respective copyright holders and no rights are given or implied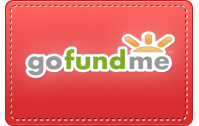 Please keep The Movie Report/
Mr. Brown's Movie Site alive
by generously submitting a PayPal donation.