Archive
October 2013
Volume 1
#737 - 738
October 4, 2013 - October 11, 2013
all movies are graded out of four stars (
)
We are a participant in the Amazon Services LLC Associates Program, an affiliate advertising program designed to provide a means for us to earn fees by linking to Amazon.com and affiliated sites.
M O V I E S
In Brief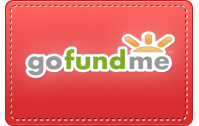 M O V I E S
In Brief
Gravity (PG-13)

BUY on Amazon: Poster! | DVD! | Blu-ray! | Soundtrack!
Gravity is such a sleek, smooth, immersive, and rather overwhelming spectacle of economy, efficiency, and all-around proficiency that one would almost be forgiven to not immediately recognize just what a truly astonishing cinematic undertaking director/co-writer (with son Jonás) Alfonso Cuarón has pulled off. After all, the barebones premise is as simple and, frankly, as unoriginal as they possibly come: two people fighting to survive as they are lost and literally adrift--in this specific case, in outer space, orbiting the Earth. But even with such a film-familiar setting and scenario in place, Cuarón makes his film not only feel like something completely new, but something new not only as a film but as an immersive, transporting experience. Though many a film before (and most certainly many more after) have been set above, around, and outside planet Earth, never has it quite felt so real, thanks in large part to Cuarón's expert marriage of state-of-the-art effects and Emmanuel Lubezki's terrific cinematography with 3D, the latter (especially in IMAX 3D) never more effectively employed in service of storytelling. The slim plotting and all the fancy, flashy digital tools on display make it too easy and thus understandable for it to be dismissed by some as "just" a technical exercise.

But the "technical" achievement extends beyond its most obvious connotation of the technological, for Cuarón's movie making mastery extends to all other areas--most crucially, casting. With the admittedly slim narrative comes a similarly streamlined arc for the lead character of mission specialist Dr. Ryan Stone, who harbors a long-held personal trauma on top of having this, her first space mission, go horribly awry. The characterization is hardly as innovative as the visual razzle dazzle, but having a popular star and capable actress like Sandra Bullock play the part is efficient shorthand to forge an instant and strong emotional connection with the audience, which is crucial when the film runs only a tight 90 minutes, and hers is the only face one sees for most of them. For all the literally rough-and-tumble physical work involved, from being tossed around by the impact of space debris to swimming through the zero-G air in maze-like spacecraft, perhaps Bullock's most demanding task is to convey volumes of emotion through silent facial expressions, which has always been one of her most undervalued gifts. The only other actor seen, George Clooney, is also wisely cast, his famously affable persona a perfect fit for jovial veteran astronaut Matt Kowalski and his penchant for cracking wise to put Ryan's anxieties at ease.

Those anxieties, however, only intensify before they only subside, owing to what will be the Cuar&oactute;ns' most overlooked technical accomplishment of them all: the careful structuring of the screenplay's series of events. Unlike a film with similar scenario such as Buried, the deck isn't so heavily stacked against someone to the point of near-futility. Ryan finds herself in a remarkably dire situation, but it's one where there are always some reasoned and smart ways out of as each new setback occurs. Thus the proceedings are that much more suspenseful and tense because there is always a realistic backdoor sliver of hope, and the stakes and investment only increase as she learns more and more, and her reserves of strength and courage prove their depth. And that's why Gravity, by its final, breathtaking frames, lands with the unstoppable, inescapable force of its title--every aspect of filmmaking, from the urgent sensory pleasures of its remarkable visual imagination and Steven Price's soaring score right down to the concrete backbones of the page and performance, converge into a viscerally and emotionally exhilarating experience far greater than the sum of those already impressive individual parts.
Pulling Strings (PG)

BUY on Amazon: Poster! | DVD! | Blu-ray!
Romantic comedies by nature traffic in contrivance, but initially Pulling Strings threatens to be weighed down by the convolutions of its scenario before it even gets started. Rachel (Laura Ramsey) is a no-nonsense, no-fun, no-friends worker at the U.S. embassy in Mexico, who without a second thought denies a visa for the young daughter of Alejandro (Jaime Camil), a single dad mariachi with a heart of gold. Fate being what it is (especially in movie land, most especially in rom-com movie land), Rachel and Alejandro cross paths again, this time with her needing his help, for after a drunken night at a party he played at, she lost a crucial work computer--or so she thinks, for Alejandro has it all along, scheming to twist the situation to his benefit: namely, to get that elusive visa for his daughter. Director Pitipol Ybarra takes his time to set up all this and other ideas in Oscar Torres, Issa López, Gabriel Ripstein and Georgina Riedel's script , but Ramsey and especially Camil are very likable and engaging performers who are able to hold interest individually. But, as it should, when the two actors eventually come together, so does the film as a whole. Not unlike how Rachel and Alejandro slowly, inevitably warm up to each other, Ramsey and Camil develop a very convincing and charming rapport, and that connection extends to the audience; enhancing the romantic mood are the songs, terrifically performed by Camil. No new ground is broken here, but when a formula entertainer goes through its motions with as much sweet sincerity as it does here, that point is rendered moot.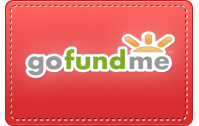 ---
We are a participant in the Amazon Services LLC Associates Program, an affiliate advertising program designed to provide a means for us to earn fees by linking to Amazon.com and affiliated sites
The Movie Report Archive/© Michael Dequina
All images and multimedia files are copyright their respective copyright holders and no rights are given or implied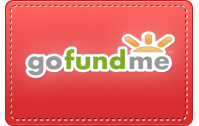 Please keep The Movie Report/
Mr. Brown's Movie Site alive
by generously submitting a PayPal donation.