Archive
September 2013
Volume 1
#733 - 734
September 6, 2013 - September 13, 2013
all movies are graded out of four stars (
)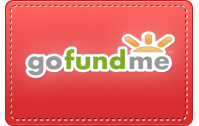 ...to The Movie Report, the free e-mail newsletter companion to TheMovieReport.com site:
(Note: If you are a current subscriber and wish to update your mailing address, e-mail me your new information.)
M O V I E S
In Brief
Insidious: Chapter Two (PG-13)

BUY THE: Poster! | DVD! | Blu-ray! | Soundtrack! | Save up to 60% on Movie Tickets & Concessions
For a lot of the viewing public, based on word of mouth and box office receipts, apparently 2011's haunted house yarn Insidious did deliver the frights--though I most certainly was not among that sector; for me, the type of haunted house director James Wan and frequent writing collaborator Leigh Whannell nailed were the ones at Halloween with people in cheesy makeup hiding in dark corners desperately trying to scare (or, more accurately, startle) you. But even recognizing that the first film did work for a lot of people, I have difficulty imagining those fans being terribly satisfied with Chapter Two. To Wan and Whannell's credit, they do pick up where the first film's first cliffhanging twist left off, with Patrick Wilson returning from the astral spirit world known as "The Further" not quite himself, which wife Rose Byrne and their son soon pick up on. While the fog-machine-fueled world of The Further does factor into the film (and gives them a convenient way to bring back co-star Lin Shaye's deceased psychic medium character, not to mention more of those ooga-booga spirits in cheesy makeup) this installment goes for more earthbound supernatural scares--and falls short, especially when much of the would-be frights shoulder on Wilson's overwrought and rather embarrassing attempt at echoing Jack Nicholson in The Shining, which comes off far more comical than creepy. Add in other awkward and sloppy touches like having Shaye's voice dub over another actress in a flashback sequence featuring her younger self--especially when an actress playing the younger version of Wilson's mother, again played in the present day by Barbara Hershey, is allowed to use her own voice--it's hard to not think of this as one of those slapdash, cash-in horror sequels. Based on how this effort is such a monumental step backward for Wan after he surprisingly, downright shockingly exceeded all artistic expectations with the genuinely disturbing 1970s-style chiller The Conjuring--which did not have Whannell anywhere near the script--I can only conclude that it is his partner's poison pen that has held him back for so long all these years.
Subscribe to The Movie Report
Save up to 60% on Movie Tickets and Concessions | Dealflicks
M O V I E S
In Brief
(T.D. Jakes Presents) Winnie Mandela (PG-13)

BUY THE: Poster! | DVD! | Blu-ray! | Soundtrack! | Book! | Save up to 60% on Movie Tickets & Concessions
Since making a decidedly muted premiere at the Toronto Film Festival two years ago, Darrell Roodt's once-hyped biopic on the wife of South African political activist and eventual president Nelson Mandela had been languishing without distribution until now (there's nothing quite like the impending arrival of a higher-profile project covering much of the same material to rescue a film from limbo) but the protracted delay in release doesn't necessarily mean the film is a disaster--and that trap is avoided more or less singlehandedly by the work of star Jennifer Hudson. Between this and another revelatory turn in George Tillman Jr.'s The Inevitable Defeat of Mister and Pete (due out in October), Hudson proves that her Dreamgirls Oscar was no fluke, giving no less than fierce commitment to the many demands of the title role, from the accent to, most importantly, the dramatic arc of the title character: young, naive idealistic nurse from a small village; then devoted, admired wife to the imprisoned Mandela (Terrence Howard, functional but not at all exceptional); then, after her own extended prison stint in solitary confinement, controversial, violence-advocating activist. If, like her initially tentative but ultimately natural accent, her whole performance feels somewhat slow to warm, it actually works as a believable depiction of her overall journey of gradually becoming more comfortable--perhaps even too comfortable--in her own skin as an individual identity and not an extension of her husband. That Hudson is able to establish a coherent throughline for her character's arc comes, alas, with no help from neither Roodt's direction nor his and Andre Pieterse's patchy script. Working from Anne Marie du Preez Bezdrob's biography Winnie Mandela: A Life, the film's stream of events plays like a vague bullet-point outline of the book, with Roodt not-so-gracefully patching over the uncovered stretches of time with the lazy old chestnut of newspaper headline montages. The spotty nature of the screenplay also does not allow for Hudson and Howard's chemistry to satisfactorily develop, not a small concern considering the film is clearly supposed to be just as much about Winnie and Nelson's ultimately bittersweet romance as it is her life. But even if their rapport were given a chance to build, it would have been some unfortunate missteps in the lategoing, such as the truly atrocious aging makeup and an abrupt, anticlimactic whimper of a conclusion. Hudson lends her powerhouse pipes to an original end credits tune, the awards-ready, Diane Warren-penned, Harvey Mason Jr.-produced power ballad "Bleed for Love," and its beautifully delivered, full-throttle emotional bombast only serves as a dismaying reminder of how much the film otherwise lacks any similar passion and soul.
Una Noche

BUY THE: Poster! | DVD! | Blu-ray! | VOD! | Save up to 60% on Movie Tickets & Concessions
The title may translate as "one night," but writer-director Lucy Mulloy's feature debut is really about the day-to-day lives of three teens in Havana: Raul (Dariel Arrechaga), whose dreams of escaping Cuba and finding his father in Miami is given a new urgency when he runs afoul of the law; his best friend Elio (Javier Núñez Florián), whose willingness to do all he can for Raul is also rooted in his secret romantic love for him; and Elio's sister Lila (Anailín de la Rúa de la Torre), who narrates the film as she largely observes the two from the sidelines. As one can deduce from the title, the film does build to a climactic night--one where the trio take to the treacherous seas on a crudely assembled raft in hopes of reaching the idealized promised land of the States--and if that build is a bit of a slow and leisurely paced one, that climax would not have quite the same understated emotional urgency and intensity had Mulloy not taken the time to carefully paint such a vivid portrait of their lives and frustrations. If the squalor of their decaying (in every sense) living conditions and poor livelihoods make the reasons for their eagerness to escape obvious and understandable, the frayed relationships and sad, sincere desperation within their families also point up how such an escape would be an easy(-er said than done) way out that would pose additional issues rather than solutions for them or their loved ones. An "inspired by a true story" disclaimer appears on the closing credits, but even if it weren't, the naturalistic approach taken by Mulloy, which extends to the impressive and unforced performances she coaxes from her lead trio of first-time actors, works to make the film ring true as not only a portrait of the frustrations and yearnings of Cuban youth, but a universally relevant one of any people striving for more and better than their current stifling existences.
Subscribe to The Movie Report
Save up to 60% on Movie Tickets and Concessions | Dealflicks
---
The Movie Report Archive/© Michael Dequina
All images and multimedia files are copyright their respective copyright holders and no rights are given or implied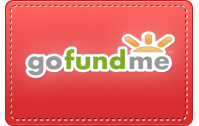 Please keep The Movie Report/
Mr. Brown's Movie Site alive
by generously submitting a PayPal donation.